Animal Crossing: New Horizons is the fifth title game in the Animal Crossing series.
The fourth title came out almost eight years ago in 2012, titled Animal Crossing: New Leaf.
Below, you'll find a list of guides and tips related to Animal Crossing: New Horizons. It is a working progress.
Overview of Animal Crossing: New Horizons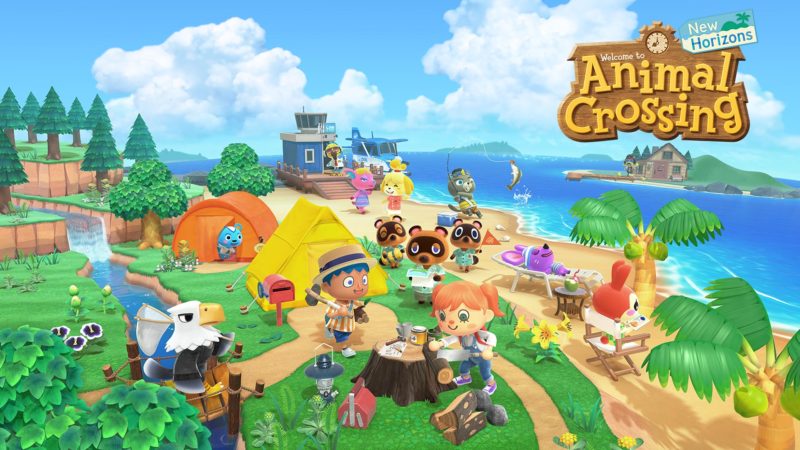 Like prior installments, this Animal Crossing: New Horizons game will also be a simulation game played in real-time. You will be controlling a customizable character who will purchase a vacation package from Tom Nook (the main raccoon character).
The game will take place on an initially deserted island after purchasing the vacation package. It's a pretty open-ended game and there's no real end-game in that sense.
You are free to do whatever you want within the island, be it crafting, fishing, decorating your island or picking up bugs. This game also introduces Nook-Miles, an in-game currency that you can use.
The end-game or purpose of New Horizons is to develop a community of anthropomorphic / human-like animals and decorate the island to your best abilities.
Guides and Tips for Animal Crossing: New Horizons
2. How To Fish
3. How To Get More Tree Branches
4. Way To Change In-Game Time / Time Travel
5. How To Earn Nook Miles To Pay Loan
8. How To Earn Millions Through Time Travel
9. Nook Miles Ticket | Mystery Island
10. How To Find Communicator Parts | Help Gulliver
11. How To Get A Vaulting Pole
13. How To Get Iron Nuggets Fast
14. How To Get Wood, Softwood & Hardwood
16. How To Build Nook's Cranny
17. How To Increase Pocket Storage
20. How To Get The Ladder Recipe
21. How To Invite Villagers To Your Island
22. How To Plant Non-Native Trees On Your Island
23. How To Get Isabelle Onto Your Island
24. How To Get More Residents After The Initial Three Residents
25. How To Farm Tarantulas Quickly
26. CJ & Fishing Tournament Guide
28. Flick | Selling Bugs | Bug Collectibles
30. Helping Wisp (Find Spirit Pieces) – Animal Crossing New Horizons
31. How To Increase Star Rating Of Island
32. How To Unlock Able Sisters' Tailor Shop
35. How To Invite K.K. Slider To The Island
36. How To Use QR Codes For Custom Designs
37. How To Build Paths / Roads
38. How To Find All Eggs For Bunny Day
39. How To Restructure The Island