Saharah is a camel in Animal Crossing: New Horizons (ACNH) that comes to your island once a week.
You should find him walking around the island carrying some rugs, mysterious flooring and mysterious wallpapers.
Here's a brief guide on Saharah in Animal Crossing New Horizons (ACNH).
When will Saharah appear on the island
Saharah appears randomly on the island, usually on weekdays. We've seen him on Monday, Thursday and so on.
Just keep checking your island every day so that you won't miss him.
Sale of rugs, flooring and wallpaper
As mentioned above, Saharah sells rugs, flooring and wallpaper. You won't know what you'll get until you make the purchase.
As for rugs, there are three sizes, the biggest one being 2,000 Bells each. Each size has a different pattern. You can keep buying rugs but the pattern for each size remains the same.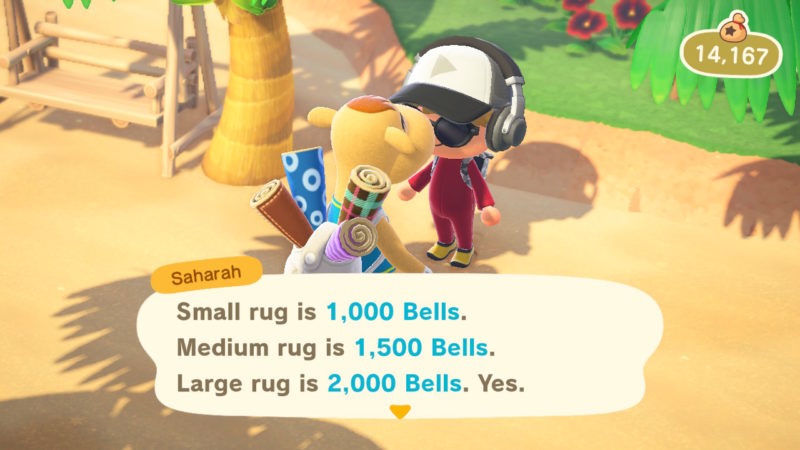 Saharah also sells mysterious flooring which is a unique flooring for 3,000 Bells. You probably can't get it from the shop.
Similarly, he also sells mysterious wallpaper for the same price of 3,000 Bells.
Unfortunately, you can only buy a mysterious wallpaper and mysterious flooring once per visit.
Example of mysterious flooring and wallpaper
We've bought items from Saharah a couple of times. One of the more unique wallpapers is the ruins wallpaper as shown below.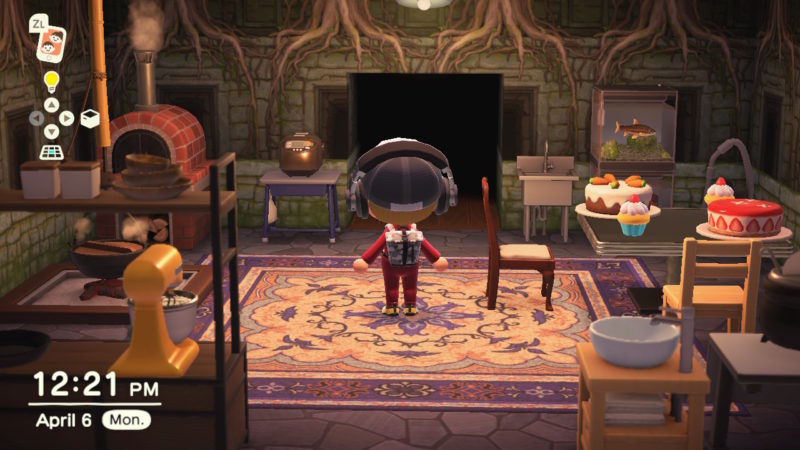 Another unique wallpaper is this one below where the clouds actually move.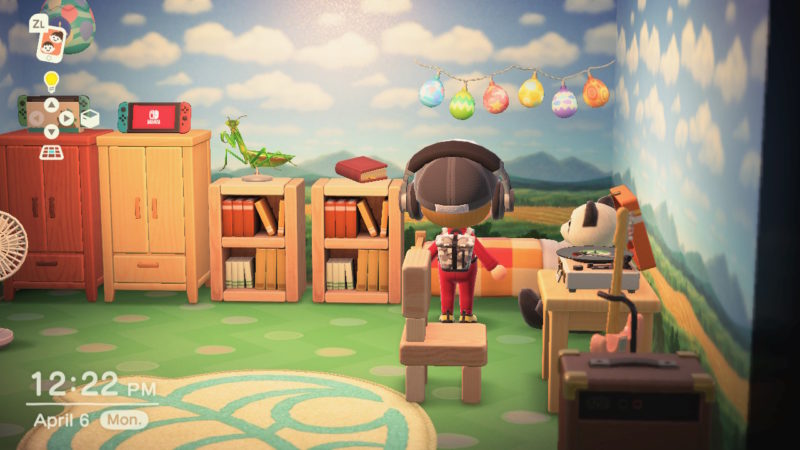 We've also received the train station flooring as seen below.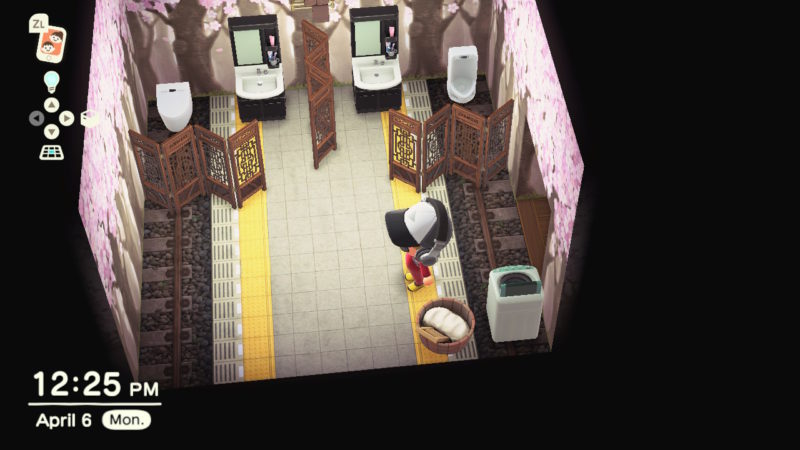 Video
---
Related articles:
How To Find Arowana Fish – Animal Crossing New Horizons
How To Find Turtles In Animal Crossing New Horizons (ACNH)
Label | Fashion Theme – Animal Crossing New Horizons (ACNH)
How To Find Your Dodo Code In Animal Crossing New Horizons
What Can Visitors Take From Your Island? – Animal Crossing New Horizons