The Able Sisters' Tailor Shop is one of the buildings you can unlock in Animal Crossing: New Horizons (ACNH).
It's basically a shop that sells lots of clothing and allows you to share custom designs with other players via the online feature.
Here's how you can unlock the Able Sisters' Tailor Shop in Animal Crossing New Horizons (ACNH).
Get the Resident Services building upgraded first
Before Mabel can come to your island, you need to wait for the Resident Services building to be upgraded and for Isabelle to come.
The building should be upgraded after you've received your first five residents on the island and after Nook's Cranny is built.
Buy items from Mabel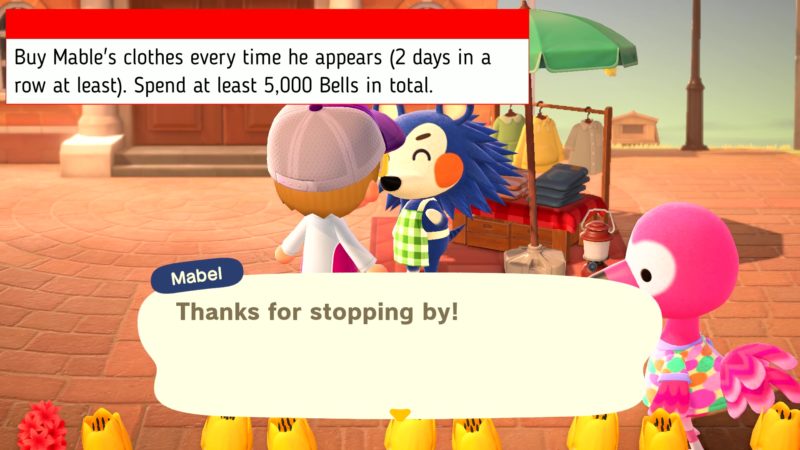 Mabel is the hedgehog at the plaza selling clothing.
You'll need to purchase clothing from her whichever day she appears on the island. Also, you should spend at least 5,000 Bells in total (accumulating all the days you buy).
If you purchase from her at least two or three days in a row (or whenever she comes) and have reached the 5,000 Bells threshold, it should suffice.
Pick a spot for the Able Sisters' Tailor Shop
The next time Mabel shows up, talk to her and she'll tell you that she wants to settle down on the island.
She'll build a tailor shop with her other sister Sable.
You'll then be required to place the tailors construction kit wherever you want to. The tailor shop will be built there.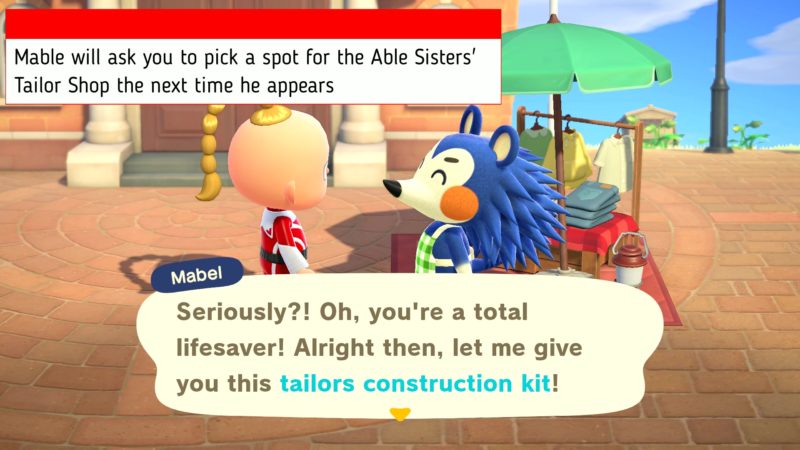 After placing the kit, you'll need to wait for at least two days.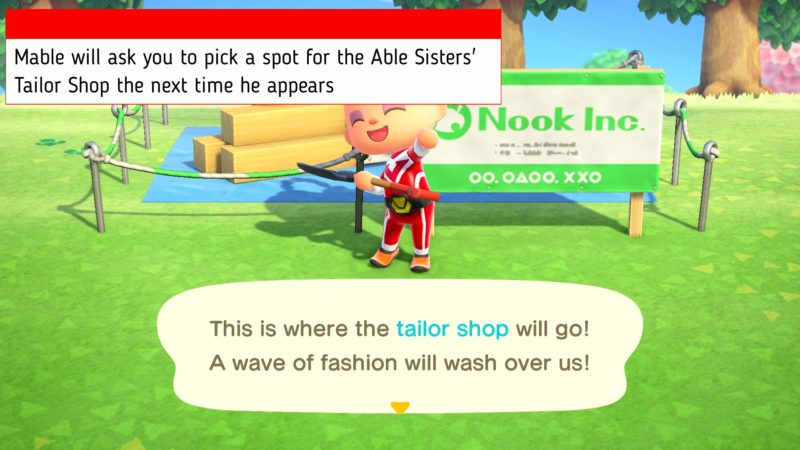 Visit the Able Sisters' Tailor Shop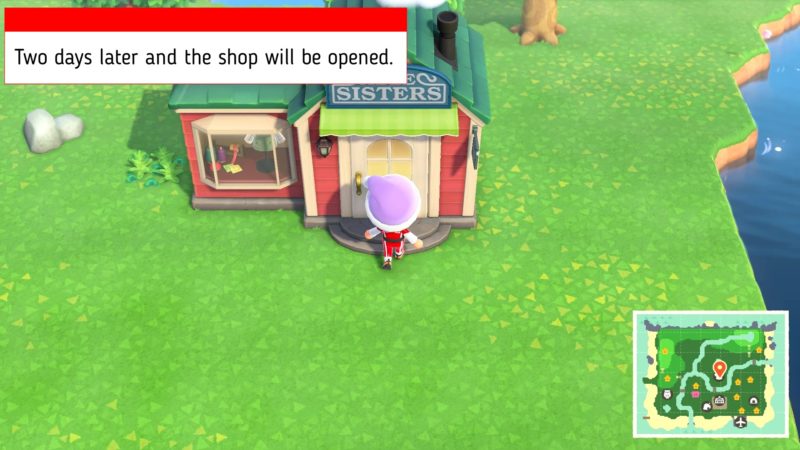 After the shop is built two days later, you can start to buy clothing or share custom designs with players from around the world using the Nintendo Online feature.
There are also plenty of clothing you can choose from. Just use the changing room to be able to test the clothing before you make a purchase.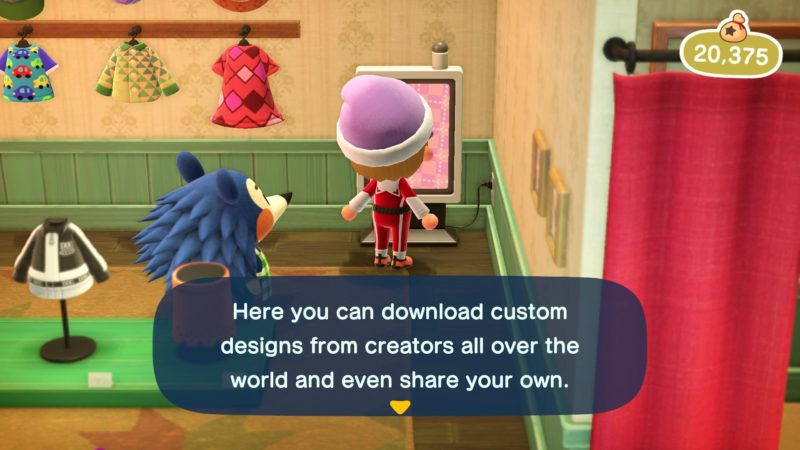 Video guide
---
Related articles:
Price List Of Fish In Animal Crossing New Horizons (ACNH)
Price List Of Bugs In Animal Crossing New Horizons (ACNH)
How To Raise Star Rating Of Island – Animal Crossing New Horizons
Helping Wisp (Find Spirit Pieces) – Animal Crossing New Horizons