In Animal Crossing New Horizons, fishing is one of the main activities and income earners.
Arapaima is one of the more valuable fishes in the water and they sell for 10,000 Bells each.
It's also one of the biggest fishes in the game.
Here's how you can find arapaima in Animal Crossing New Horizons (ACNH).
Read also: Price List of Fish
How to find Arapaima
For the Northern Hemisphere, you will be able to catch an Arapaima from June to September.
As for the Southern Hemisphere, Arapaimas will appear from December to March. The timeline is similar to Arowanas.
Arapaimas will also spawn from around 4 pm (late afternoon) to 9 am (morning). You can catch them via the rivers.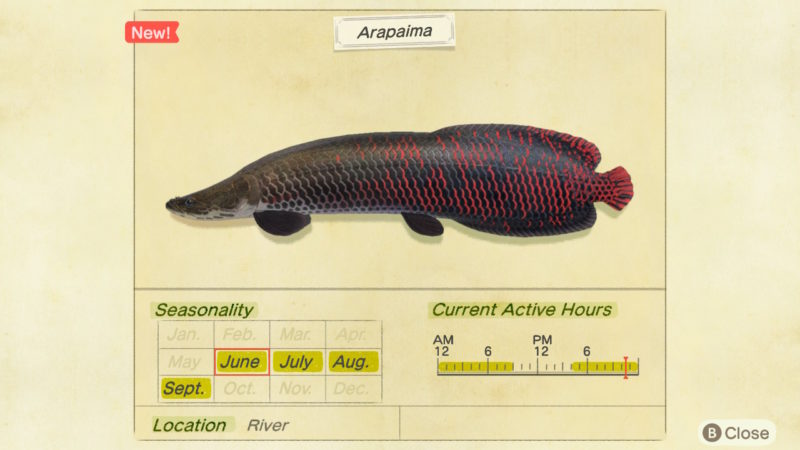 You should be able to find them on your own island but if you can't, try going to a mystery island and you might be luckier.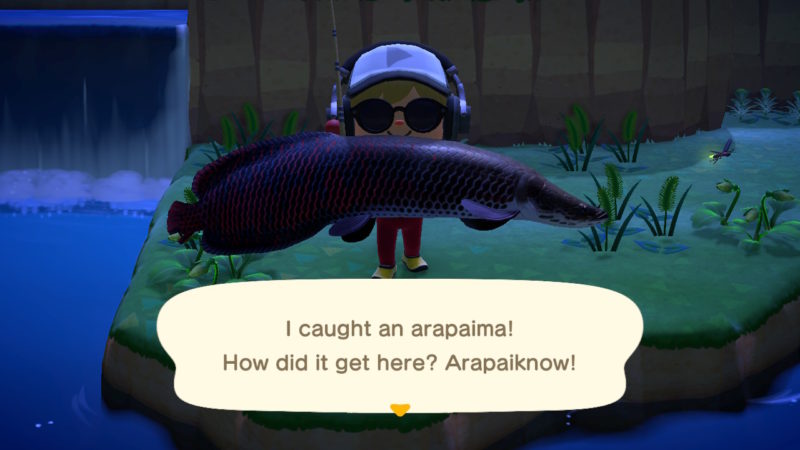 ---
Related articles:
What Happens When You Time Travel Backwards – Animal Crossing New Horizons
Mystery Island With No Bugs? – Animal Crossing New Horizons
How To Find Arowana Fish – Animal Crossing New Horizons
How To Find Turtles In Animal Crossing New Horizons (ACNH)
Saharah's Rugs, Flooring And Wallpaper – Animal Crossing New Horizons