Animal Crossing: New Horizons has been out for about two weeks and by now, you would know how important Bells are.
Bells are the in-game currency and it works just like money. You'll need Bells to purchase all kinds of items from Nook's Cranny, Able Sisters' tailor shop and so on.
You can also use Bells to buy furniture from the Nook Stop.
Here's how you can make millions of Bells in Animal Crossing New Horizons (ACNH).
1. Tarantula farming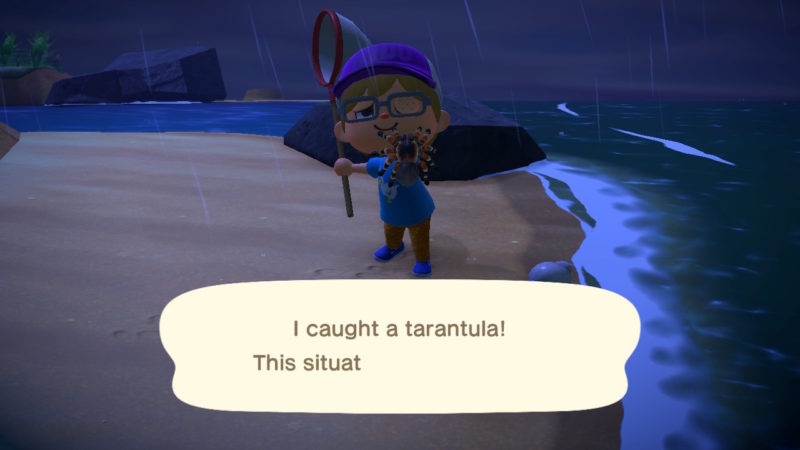 The main method most players are using right now to farm Bells is by hunting tarantulas.
Tarantulas will be here until the end of this month or the next month (unless you time travel), so you may want to hunt them while they're around.
Each tarantula sells for 8,000 Bells as the base price.
The best way to farm is by going to a mystery island (via the Nook Miles Ticket) at night. It's even easier when it's raining.
Below is a video guide on how to spawn tarantulas. You basically need to remove all flowers, chop all trees (don't remove the stump) and break all rocks.
2. Turnip market (stock market)
You can also play the turnip market / stock market. Every Sunday, you will find Daisy Mae on the island selling turnips, but she's only around before noon.

You can buy plenty of turnips from her and eventually sell them to Nook's Cranny. They will buy turnips from you on every day except Sunday.
The way to earn is to simply sell for higher than you bought for. It's a gamble like the stock market.
Check the price of turnips every day and sell them to Timmy and Tommy of Nook's Cranny when the price is high.
The downside is that the turnips expire in a week.
3. Sell fishes to CJ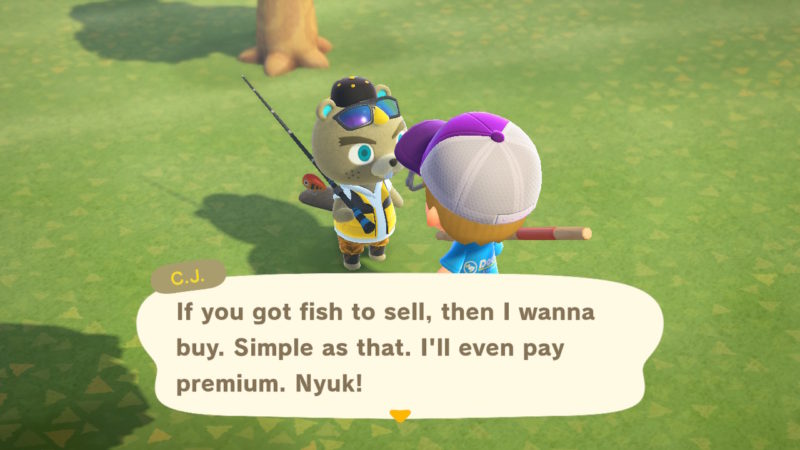 You may come across CJ at least once on the island and he buys fishes at a much higher price than Nook's Cranny.
On the day he is around, keep fishing for rare fishes and eventually sell them all to CJ.
He should offer 1.5x the base price if we're not mistaken.
Read also: Price List Of Fishes In ACNH
4. Sell bugs to Flick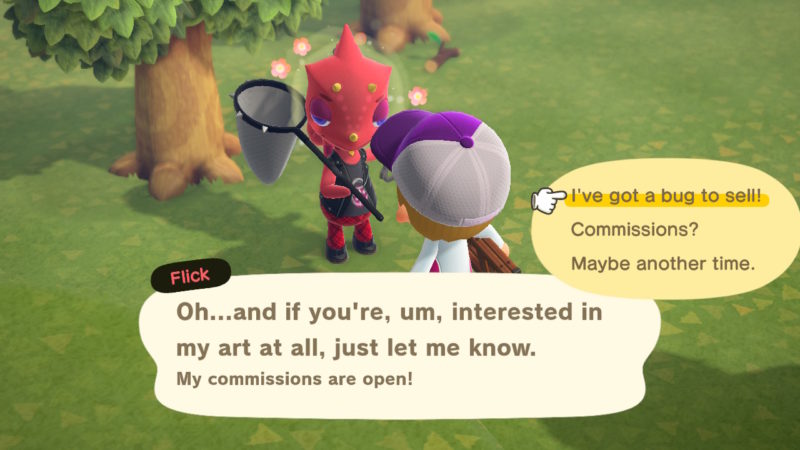 Similar to how you can sell fishes to CJ, you can sell bugs to Flick, including tarantulas.
Flick will also appear occasionally on the island and you can sell bugs to him at 1.5x the base price.
It's the best time to farm tarantulas because Flick will normally be around until early in the morning like 5 am.
The best time to hunt tarantulas is late at night to about 2 am in the morning, so you would still make it in time to sell them to Flick.
In a nutshell
If you follow the methods above, you can easily make a million Bells if you continue to farm.
The ways above are not exhaustive though.
---
Related articles:
How To Get Your Own Dodo Code In Animal Crossing New Horizons
What Can Visitors Take From Your Island? – Animal Crossing New Horizons
How To Restructure The Island In Animal Crossing New Horizons
How To Find All Eggs For Bunny Day: Animal Crossing New Horizons
When Can You Make Paths In Animal Crossing New Horizons