In Animal Crossing: New Horizons, every fish or sea creature has its price.
You can even find turtles in certain months of the game. There are two turtles, i.e. the snapping turtle and the soft-shelled turtle.
Here's how you can find turtles in Animal Crossing New Horizons (ACNH).
How to find snapping turtles
Like other bugs or fishes in this game, turtles have their own time as well.
For the Northern Hemisphere, they appear from April to October every year. They appear at night to early morning. The price tag is 5,000 Bells.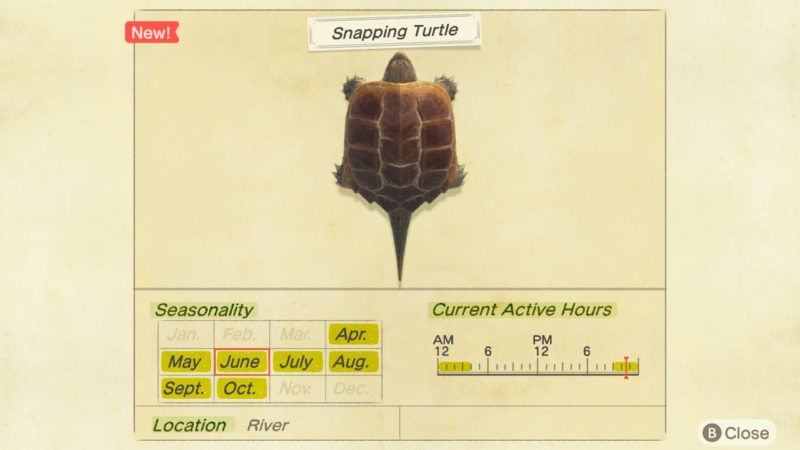 To catch them, head towards the rivers. It can be on your own island or on mystery islands.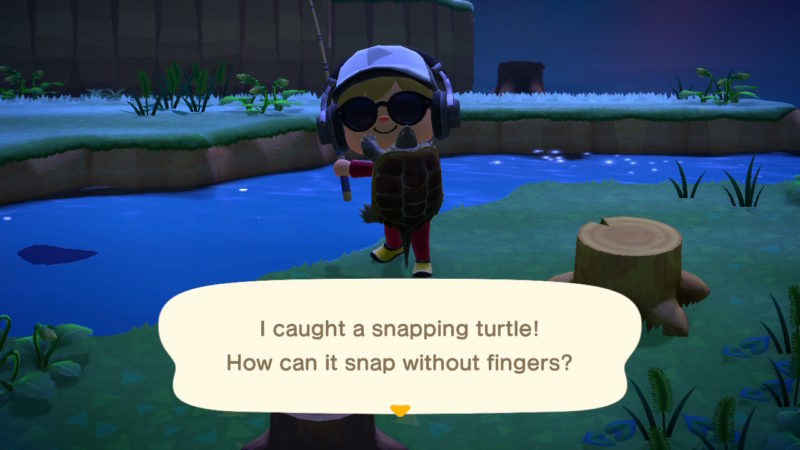 How to find soft-shelled turtles
For soft-shelled turtles, they appear from August to September (Northern Hemisphere). For the Southern Hemisphere, they appear from February to March.
You should be able to find them from morning till night time.
They should spawn in the river as well. The price tag is 3,750 Bells.
---
Related articles:
How To Find Arapaima – Animal Crossing New Horizons
How To Find Arowana – Animal Crossing New Horizons
Saharah's Rugs, Flooring And Wallpaper – Animal Crossing New Horizons
Label | Fashion Theme – Animal Crossing New Horizons (ACNH)
How To Find Your Dodo Code In Animal Crossing New Horizons