Wisp is a NPC that will appear roaming around your island at night in Animal Crossing: New Horizons (ACNH).
We're not certain when the wisp will spawn but you may encounter him when you're playing at night.
Here's how you can find five pieces of his spirit in Animal Crossing New Horizons.
Talk to the wisp
Look for the wisp around your island at night.
Talk to the wisp and he'll be shocked, and lose some of the pieces of his spirit.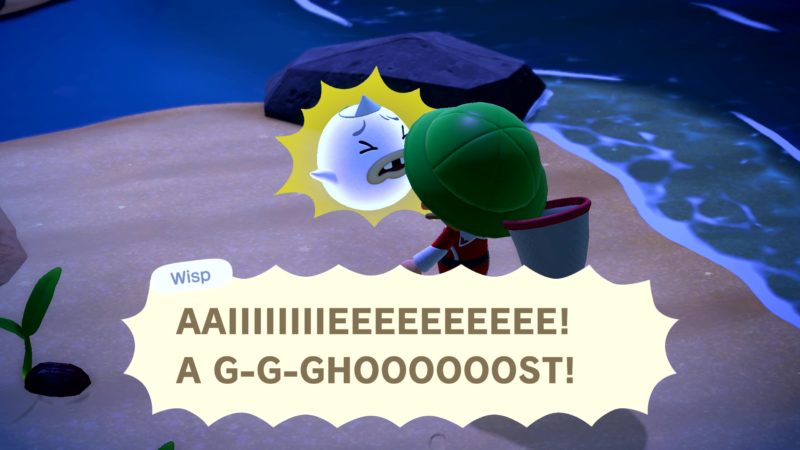 Find five pieces of spirit
The pieces of the wisp's spirit will be scattered all around the island.
Look for these green spirits moving around. They're normally deep within the forest area of the island.
You'll need to use your net to catch them, similar to catching a bug.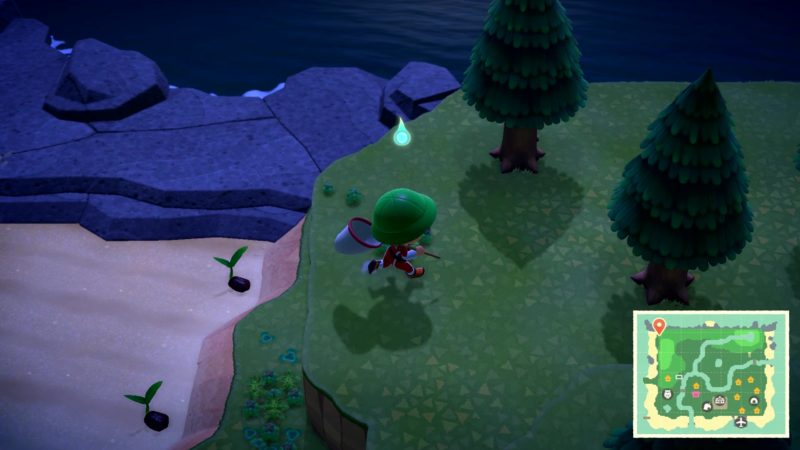 Bring them to the wisp
Once you have all five, go back to the wisp and return the spirit pieces.
He'll offer you a reward. You can choose to have something unique (new) or something expensive.
We chose something expensive and we got a dark parquet flooring.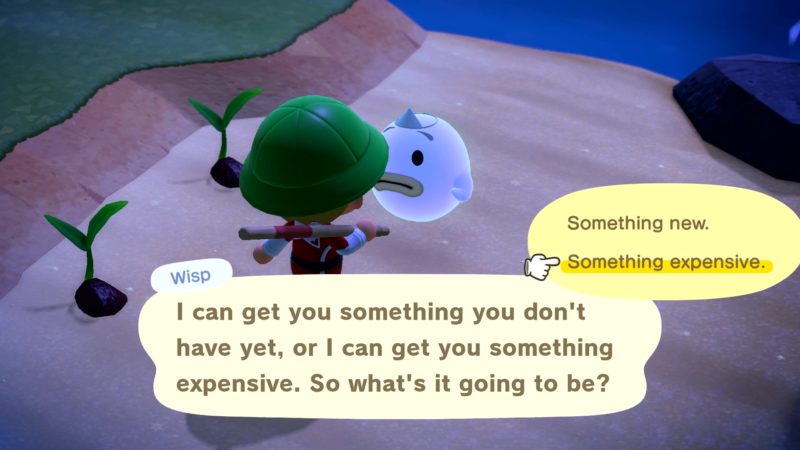 Video of finding spirit pieces
---
Related articles:
How To Raise Star Rating Of Island – Animal Crossing New Horizons
How To Create Inclines In Animal Crossing New Horizons
Flick | Selling Bugs | Bug Collectibles – Animal Crossing New Horizons
How To Unlock Able Sisters' Tailor Shop – Animal Crossing New Horizons