In Animal Crossing: New Horizons, players are given the choice to plant different trees on their island.
They can be cedar trees, fruit trees (e.g. apple, peaches, etc.), coconut trees or even bamboo trees.
Here's how you can get bamboo trees in Animal Crossing New Horizons (ACNH).
Get bamboo from mystery island
After you've been introduced to the Nook Miles Ticket, you can start venturing to mystery islands.
Each Nook Miles Ticket costs 2,000 Miles and you can redeem it from the Nook Stop (within Resident Services building).
Take the ticket to Dodo Airlines and fly to a mystery island. Most of the time, you'll get an island with your native fruit.
If you're lucky enough, you may get a bamboo tree island. I've only gotten it once in like 15 tries. Here, you'll have plenty of bamboo trees to bring back.
To bring back the entire bamboo tree, you need to eat a fruit and use a shovel to uproot the entire tree.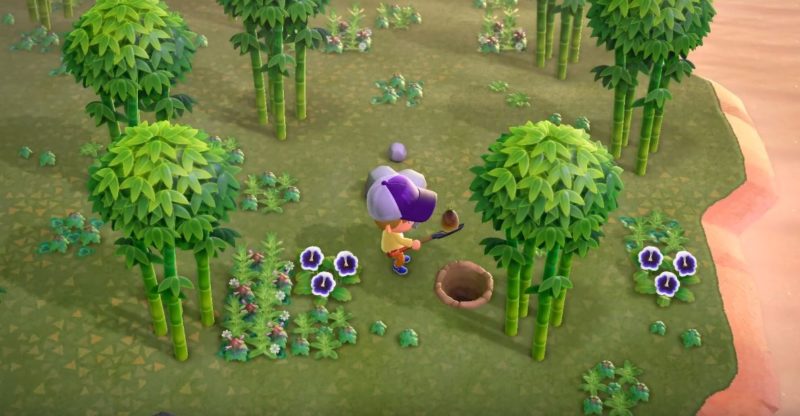 Another way is to bring back the bamboo shoots. You'll see many "X"s on the ground, similar to when you dig out fossils.
Dig them out and you'll get bamboo shoots.
Go back to your island and you can start planting them, alongside the whole bamboo trees you took.
Take bamboo trees from other players
The easiest way to get bamboo trees is by asking other players to donate bamboo shoots.
You can find other players through many platforms but my favorite is by using the hashtag #dodocode on Twitter.
Some of them may want an exchange of items for the bamboo, while others will let you in for free.
Once you get the Dodo Code (5 letters / digits), you can key it in at the Dodo Airlines, and you can visit the other player's island. You need a Nintendo Switch online subscription as well.
Here's how Dodo Codes work.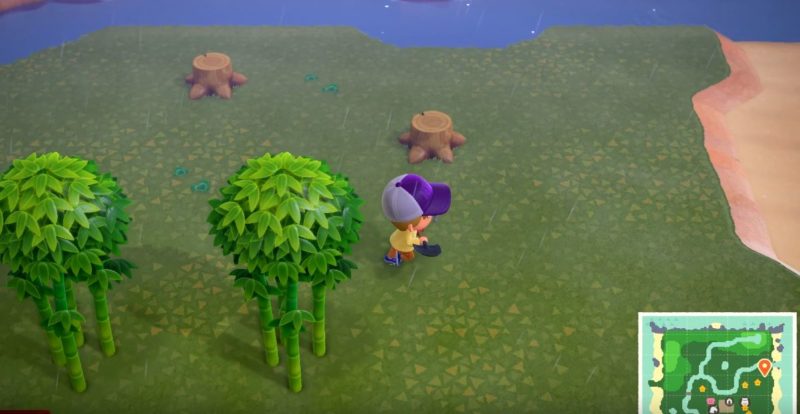 Once you have the bamboo shoots, head back to your island and plant them.
When it becomes a bamboo tree, they will drop more bamboo shoots now and then. You can keep multiplying your trees then.
Video
---
Related articles:
What To Do Every Day In Animal Crossing New Horizons
Kicks | Shoes And Bags – Animal Crossing New Horizons
What Happens When You Time Travel Backwards – Animal Crossing New Horizons
Mystery Island With No Bugs? – Animal Crossing New Horizons