You will encounter wasps / bees in Animal Crossing: New Horizons when you shake a tree.
A wasp nest will fall first and the swarm of wasps will appear and chase after you.
Here's how you can deal with wasps in Animal Crossing New Horizons (ACNH).
Get your net ready
Before you go shaking or pushing trees, you need to equip your net first.
Hold it in your hand and then only shake the trees.
Capture the wasp
When you see a wasp nest drop, be prepared for the wasps. Use your net to scoop them up when they appear.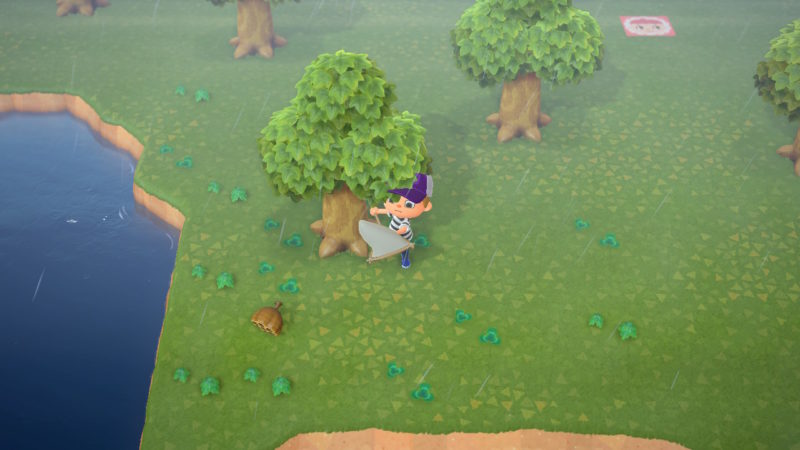 You'll then get your own wasp in your pocket.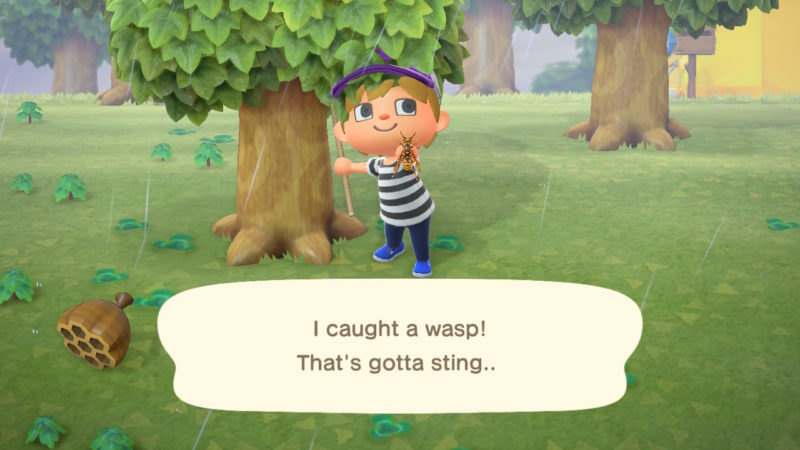 It's hard to outrun them unless you have a building just nearby.
If you do get stung, you can buy medicine for 400 Miles from Timmy. You will faint if you get stung twice before healing.
Another way to get medicine is to craft it at the work bench using 3 clump of weeds and 1 wasp nest.
---
Related articles:
Where To Find The Axe Recipe – Animal Crossing New Horizons
How To Earn Nook Miles To Pay Loan – Animal Crossing New Horizons
How To Change In-Game Time In Animal Crossing: New Horizons
Way To Get Branches In Animal Crossing: New Horizons
How To Fish In Animal Crossing: New Horizons