Label is the sister to Sable and Mabel (Able Sisters) in Animal Crossing New Horizons (ACNH).
In this game, her job is a fashion designer and she will come to the island at some point of the game.
Here's when Label came to our island and how to complete the fashion theme in Animal Crossing New Horizons (ACNH).
When did Label arrive on our island?
She first appeared at the plaza area of the island sometime in April. This was days after the Able Sisters' tailor shop opened on the island.
You will see her with her luggage in front of the Resident Services building. Talk to her and she'll ask for your help.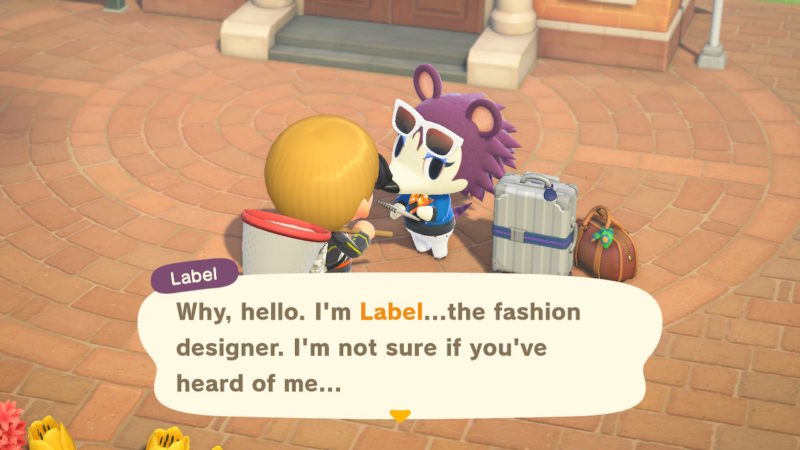 Fashion theme challenge
Label will ask you to model a certain fashion theme for her.
For us, she asked to follow the 'comfy' theme. She even gave a top / t-shirt as an example.
All you have to do is to change to comfy clothing according to your own definition and speak to her again. You'll need to change the top and bottom at least.
She'll analyze your clothing before rewarding you.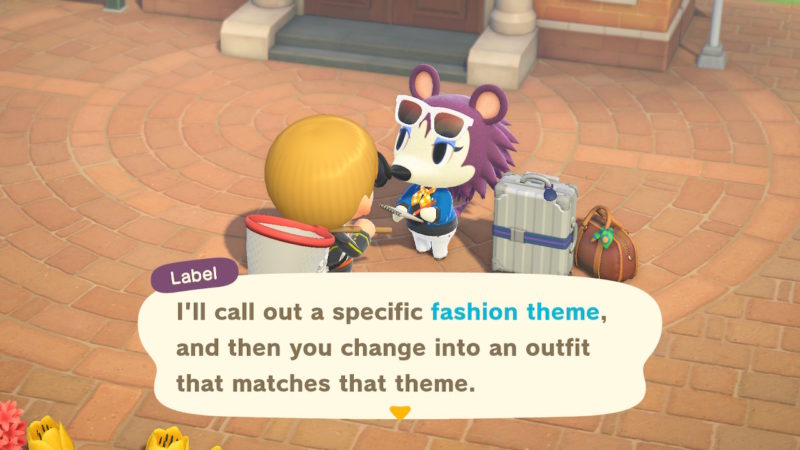 Reward for fashion theme challenge
Label gave us a tailors ticket which can be used at the tailor shop. It can be exchanged for an item that costs 3,000 Bells or below.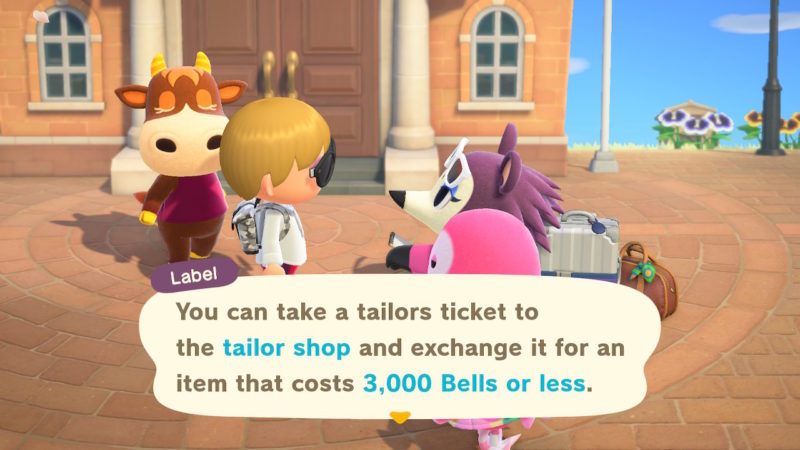 Also, she gave a Labelle coat, which is an item from her design label 'Labelle'.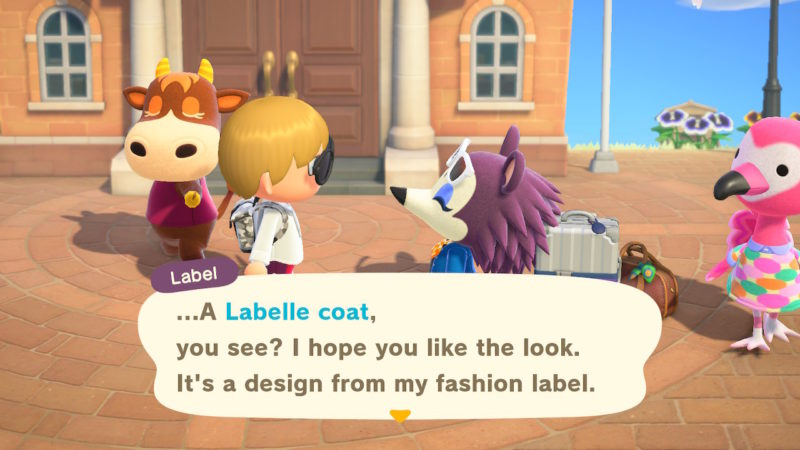 ---
Related articles:
How To Find Turtles In Animal Crossing New Horizons (ACNH)
Saharah's Rugs, Flooring And Wallpaper – Animal Crossing New Horizons
How To Find Your Dodo Code In Animal Crossing New Horizons
What Can Visitors Take From Your Island? – Animal Crossing New Horizons