Animal Crossing New Horizons (ACNH) is sort of like a life simulation game and there are daily tasks to do.
Assuming you don't time travel, life moves much more slowly in Animal Crossing.
That being said, there are still plenty of things you should do daily to manage your island.
Here are some or most of the things you should do daily in Animal Crossing New Horizons (ACNH).
1. Check your mail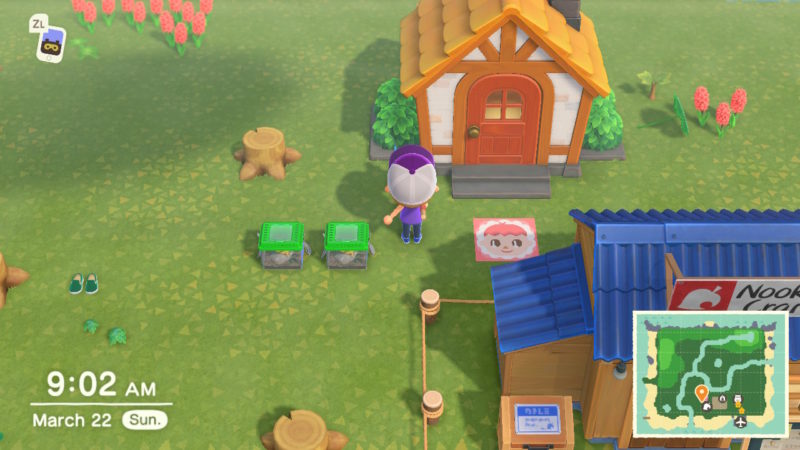 When you start up the game, you will spawn right in front of your house. Your mailbox should be beside you or somewhere near you if you moved it later in the game.
On certain days, you will have mail (if you have done Nook Shopping or for other reasons). There will be a sound notification alongside the blue icon at the mail box.
If there is mail, you may want to check it first to start the day.
2. Hit the rocks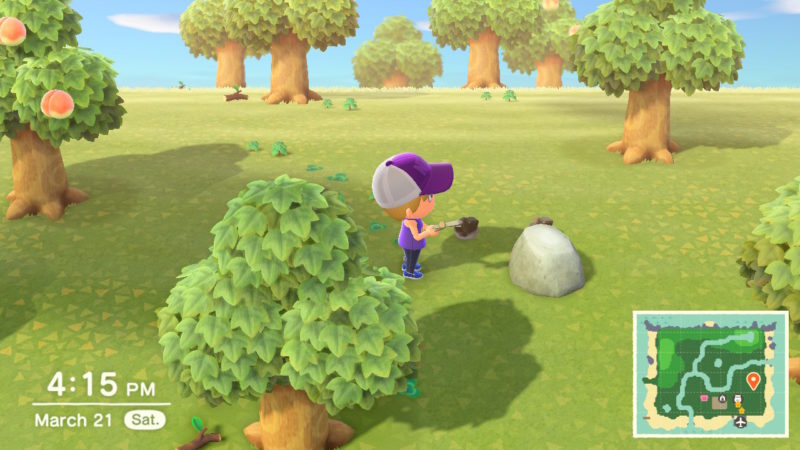 Also, your island should have rocks all over. Some new rocks may appear in different areas if you had destroyed the existing ones.
Use an axe or a shovel to hit a rock and you should be able to get a few materials for each rock.
Most of the time, you'll either get stones, clay, Bells or iron nuggets (or even eggs for Bunny Day). On rarer occasions, you may get a gold nugget.
You may not want to break all of the rocks. To do so, don't eat any fruits or eggs before hitting the rocks.
3. Fishing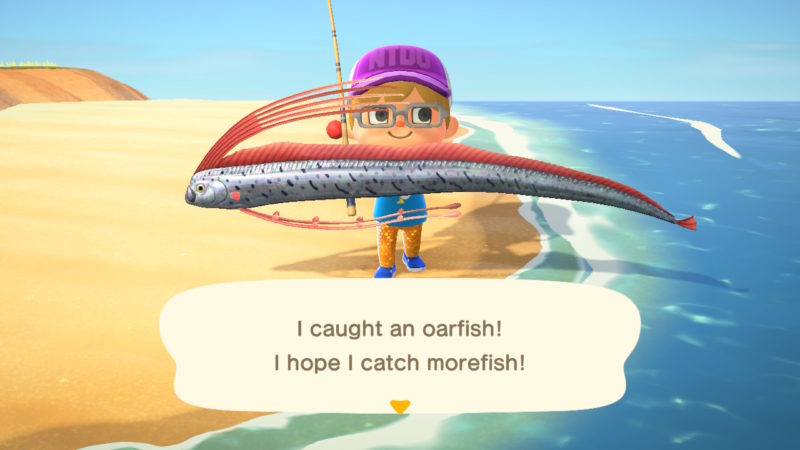 Fishing is part and parcel of New Horizons and it's also a good way to make money (Bells).
Each fish has a different price and certain rarer fish like Arowana, Arapaima, Oarfish or even Sharks will sell for more.
You can sell at Nook's Cranny or use the drop-off box (and get 80% of actual price).
The best way to earn is to sell all the expensive fishes to CJ when he appears on your island. He will buy them for 1.5x the actual price.
Here's a price list of fishes.
4. Catching bugs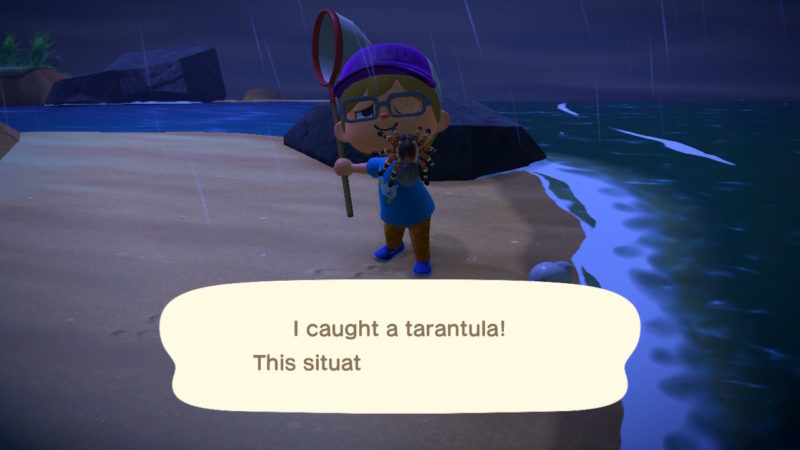 Another daily activity to do in ACNH is catching bugs like butterflies, dragonflies or even stink bugs.
Like fishes, bugs also sell for a lot. In fact, they are quite similar in terms of pricing.
Just like fishes, you can donate bugs to the museum run by Blathers or just place them around as decoration.
Also, you can sell bugs at a premium price (1.5 times) to Flick who comes occasionally.
Both Flick and CJ can make collectibles for you (bugs and fishes respectively) if you provide them three creatures of the same kind.
Here's a price list of bugs.
5. Dig for fossils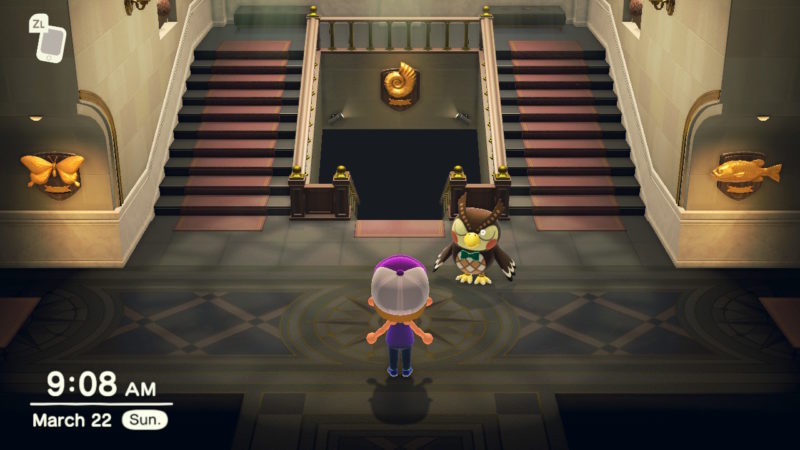 New fossils will emerge every day on the island and you should be able to dig up around four fossils in total.
Just look for the "X"s on the ground and use your shovel to dig them up.
Once you have the fossils, go to Blathers at the museum and ask him to assess them.
You can donate any new fossils to the museum and for the excess, you can either sell them or place them as decorations.
6. Look for balloons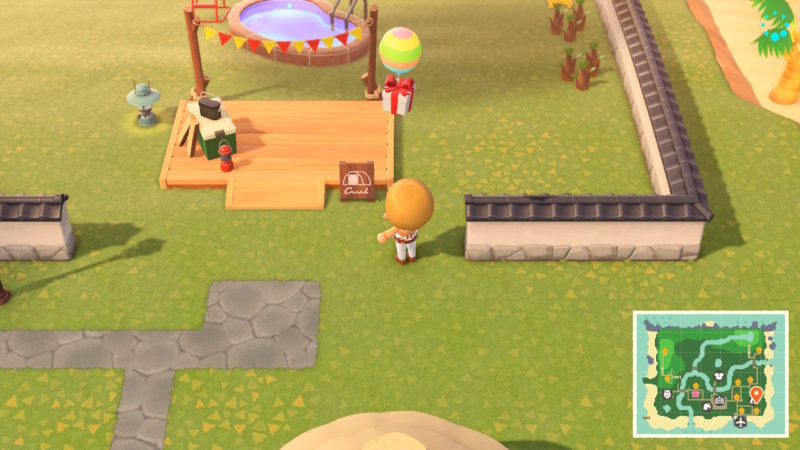 Another daily task is looking or waiting for balloons to show up.
Shoot them down using a slingshot and you'll be able to get an item.
It can be Bells, materials, DIY recipes or even furniture.
7. Clear weed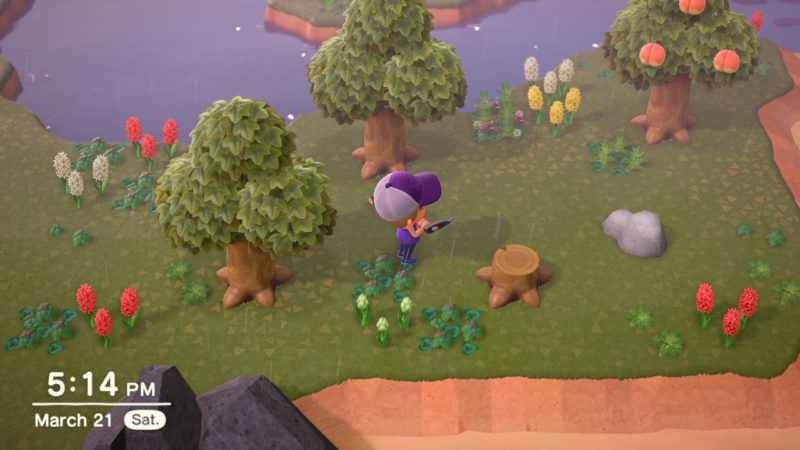 Some weed should grow on your island every day and it may affect your island's star rating.
You should clear them out to maintain your rating.
8. Water the flowers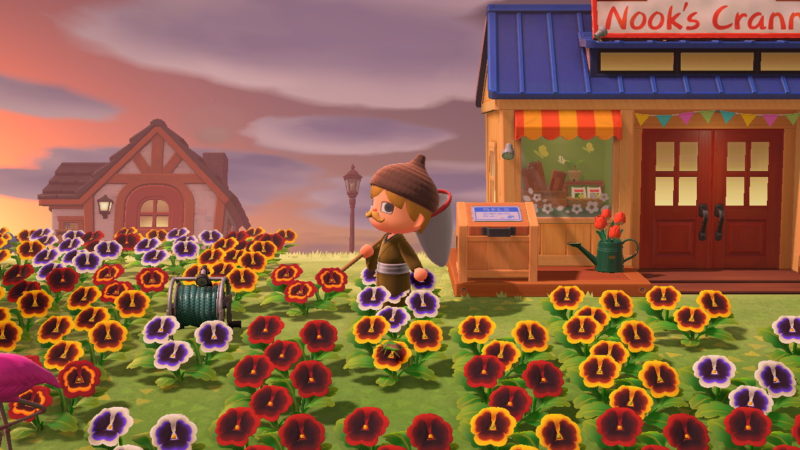 If you have too many flowers, then you may not want to water all of them daily.
That being said, if you're trying to get hybrid flowers, you should water them every day. Just use a watering can.
It also depends on how you're planting your flowers. You need to leave one space between flowers to allow new flowers to grow after some time.
If you're just planting flowers all close together as 'a finished decoration', then watering has not proven to be essential so far (at least not for us).
9. Shopping (Nook's Cranny and Able Sisters)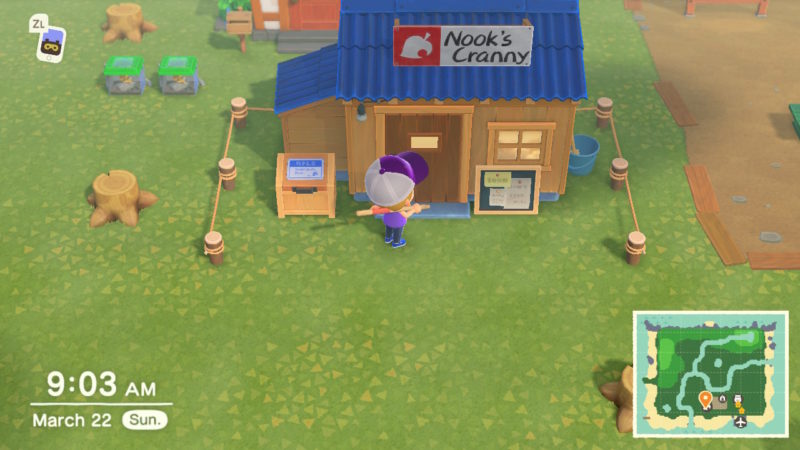 One thing most players look forward to are the new items that will appear in Nook's Cranny every day.
You may be able to find a rare item, like a kitchen island that costs 170,000 Bells.
Once you've bought those items in Nook's Cranny, you will be able to buy them again via Nook Shopping in the Nook Stop.
It's also the reason why players like to exchange items online to get a catalog of new items, but you have to be careful of scammers.
Another thing to check out daily is the Able Sisters' Tailor Shop. You should be able to find some cool outfit daily.
Some of the most coveted ones are the Crowns which costs 1 million and 1.2 million Bells each.
10. Harvesting fruits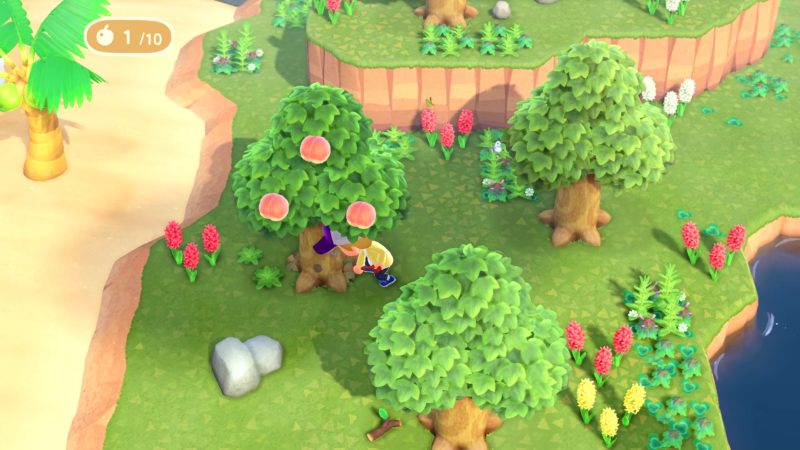 If you have plenty of fruit trees, you may want to pluck and sell them as they do give a decent amount in bulk.
You can also use the fruits to plant more fruit trees and grow your island.
11. Money trees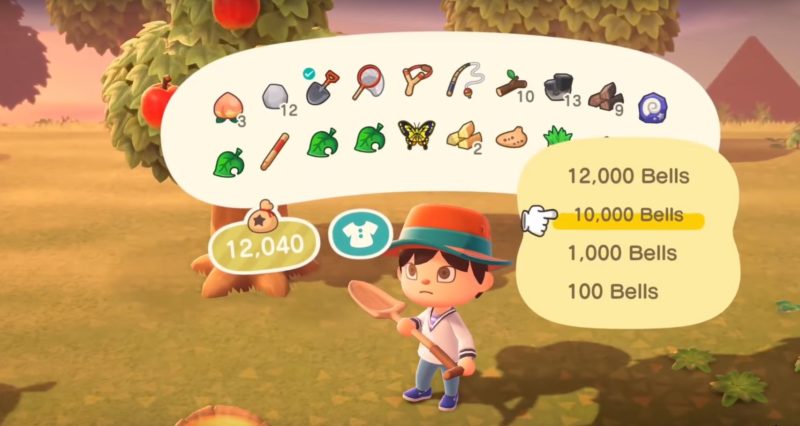 Another thing to watch out for are glowing spots on the ground.
If you dig into the glowing spot, you'll get 1,000 Bells and the opportunity to create a money tree.
Basically, if you bury 10,000 Bells in the glowing pit, you will get a money tree a few days later that gives out 30,000 Bells in total. If you bury less, you will get less.
Some may even put more Bells and take the risk for a higher payout, but it's not guaranteed.
However, it seems to be guaranteed so far that if you put in 10,000 Bells, you will get a return of 30,000 Bells (profit 20,000 Bells).
12. Collect wood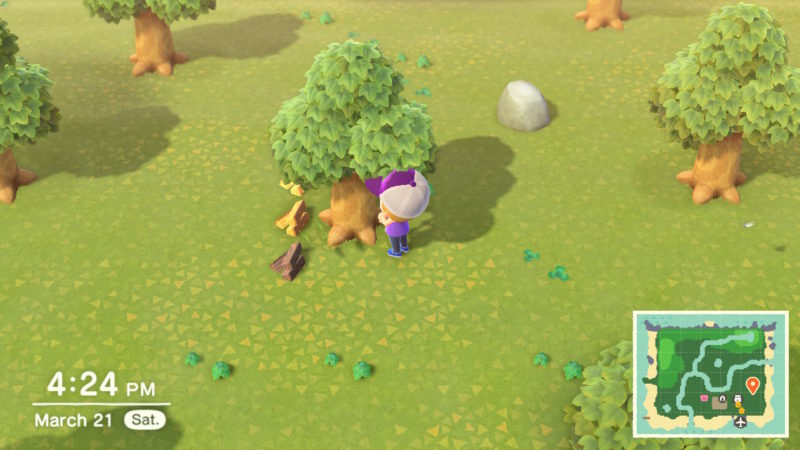 If you do a lot of crafting, you may want to collect softwood, wood and hardwood.
Many of the DIY recipes require them, alongside other materials like stone.
13. Shake trees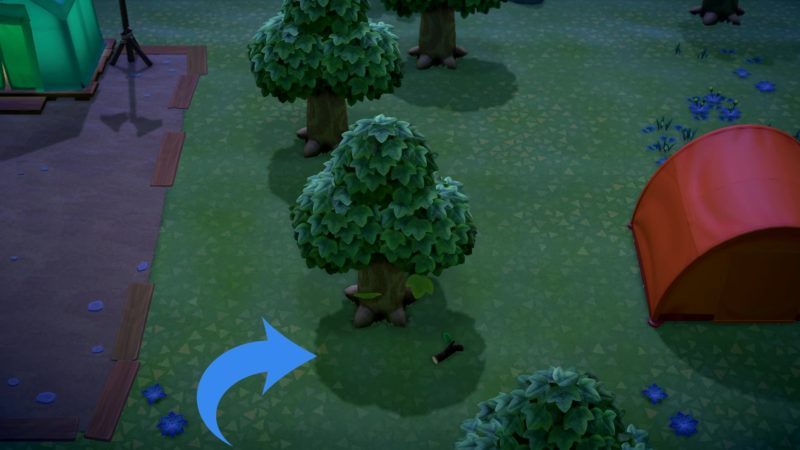 To collect branches, pick up the branches on the ground.
Apart from that, you should also shake trees and pick up the branches that have fallen.
These branches are useful in creating items, especially tools.
Most tools need branches to craft and since tools keep breaking, you'll need to keep collecting them.
14. Talk to residents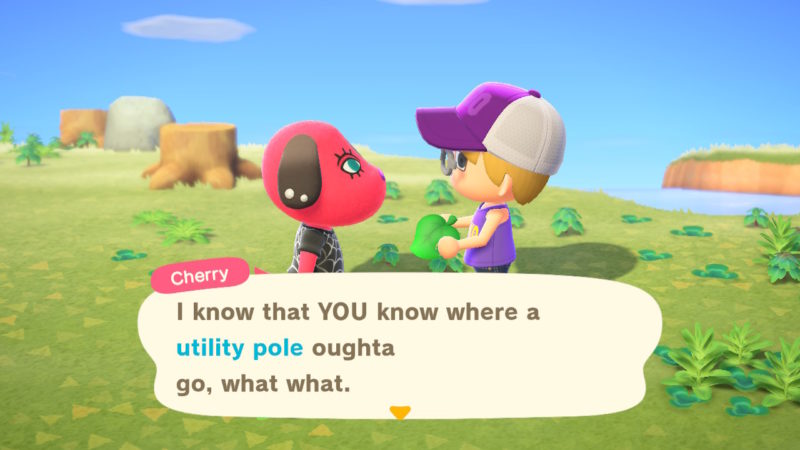 Speaking to residents is one of the main features in Animal Crossing.
You should talk to them daily so that they won't feel alienated. Otherwise, they may suggest to leave after a few days.
Apart from that, you can sometimes get items like recipes or furniture from residents.
If you give them items, they may also give items or Bells back.
It's an additional way to get new items and recipes quickly.
15. Decorate the island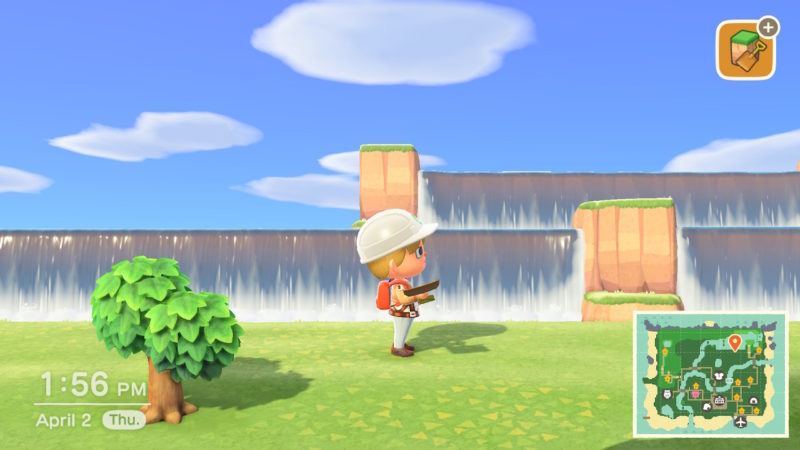 One of the main attractions of New Horizons is the ability to decorate the island.
You can add more furniture outdoors, more fences, more flowers and organize them nicely according to your tastes.
Once you've unlocked the waterscaping and cliff tool, you can even transform the island more drastically.
16. Visit the mystery islands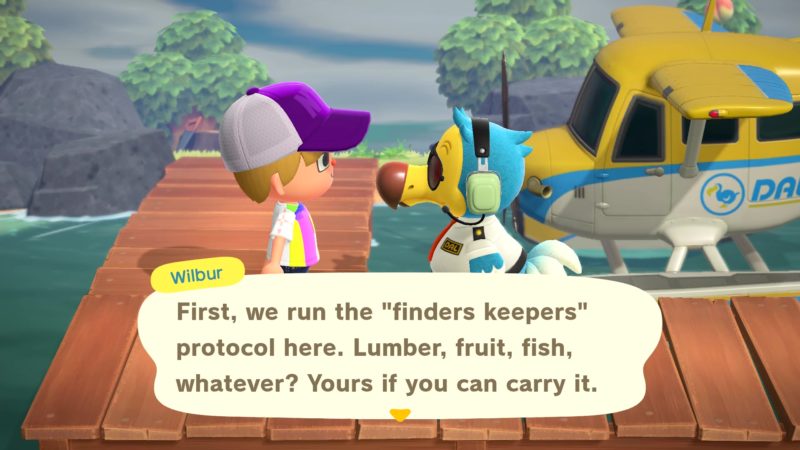 Another attraction of the game are mystery islands. They are basically islands where you can get new fruits, flowers, bugs or fishes.
However, most of the time, you'll end up in an island that isn't unique. That is when many players start farming bugs like tarantulas to make tons of Bells.
To get to a mystery island, you have to buy a Nook Miles Ticket for 2,000 Miles from the Nook Stop (inside the Resident Services building).
Take the ticket to Dodo Airlines and you'll be able to fly to a random island.
17. Visit other players' islands or open for visitors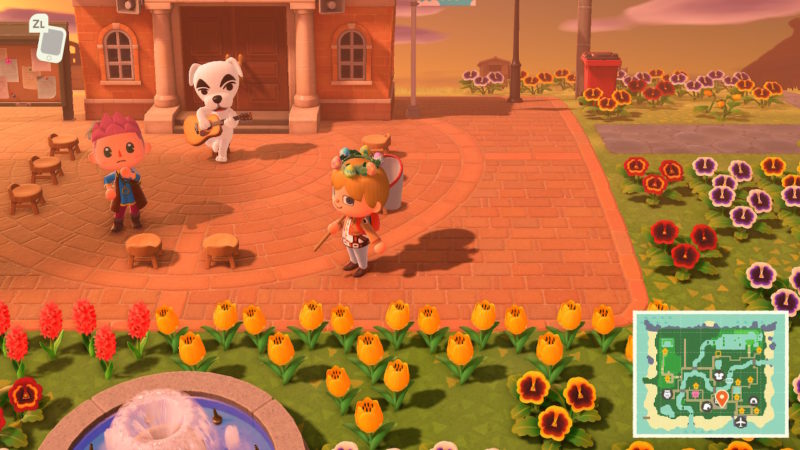 If you have a Nintendo Switch online subscription, you have the ability to visit other islands or open your island for visitors.
They don't have to be your Nintendo Switch friends. You just need to utilize the Dodo Code at the Dodo Airlines.
Here's how the Dodo Code works.
18. Build inclines or bridges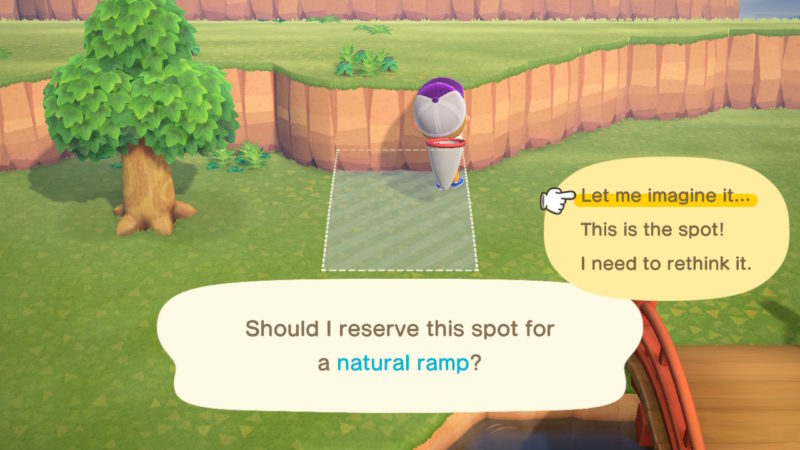 When you've reached a certain point in the game, Nook will allow you to construct more bridges and inclines.
Just speak to Nook at the Resident Services building and choose the bridge / incline you want. The price starts at 98,000 Bells and goes up to 228,000 Bells.
You just have to place the kit at the spot you want the bridge or incline to be constructed. As for the payment, you can do so gradually each day and it will only be constructed when the payment is completed.
You can also ask other players to donate to your bridge / incline if they visit your island.
19. Keep farming Miles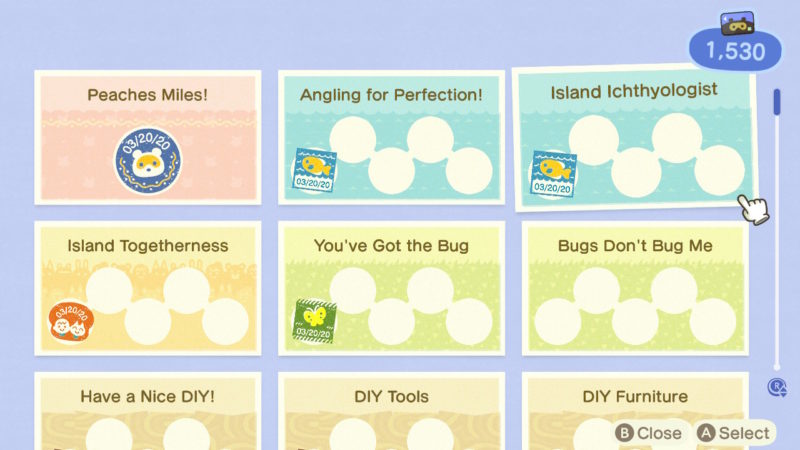 Miles is the other currency in the game and you can use it to redeem many items. You can redeem furniture, recipes, tickets, features (e.g. pocket storage), permits, paths, and so on from the Nook Stop.
To get Miles, you need to do certain things like chop a certain amount of trees or capture a certain amount of fish.
Fortunately, once Nook Miles Plus unlocks in the game, you have a list of daily things to do that will earn you additional Miles.
They add up pretty quickly.
In a nutshell
There are quite a number of things you can do every day in Animal Crossing New Horizons and the list above is not exhaustive.
That said, don't stress yourself out and enjoy the game at your own pace.
There will also be events on certain months that will help to spice up the game.
---
Related articles:
Leif | Nature Day Event | Buying Shrubs – Animal Crossing New Horizons
How To Remove Villagers From Your Island – Animal Crossing New Horizons
Will Kicks Ever Move Into The Island? – Animal Crossing New Horizons
Mystery Island With No Bugs? – Animal Crossing New Horizons
Chapter 2 (Fateful Encounters) Walkthrough – FF7 Remake