In Animal Crossing: New Horizons, you get to manage your own island.
Unfortunately, there are areas which are inaccessible due to the water streams unless you have a vaulting pole.
Another way to join up the island is by building bridges.
Here's how you can get the bridge recipe in Animal Crossing: New Horizons (ACNH).
Pay off first house expansion and build Nook's Cranny
We're not certain about this step but you may need to pay off the 98,000 loan on the first house's expansion. Also, help to fund the construction of Nook's Cranny (shop).
Speak to Nook after inviting villagers
Before you can trigger the conversation, you may need to invite villagers first.
To invite a villager, go to one of the mystery islands using the Nook Miles Ticket and invite one back. An alternative if you didn't invite any is that random villagers will come.
In any case, ask Nook what you should do and he'll tell you to build a bridge.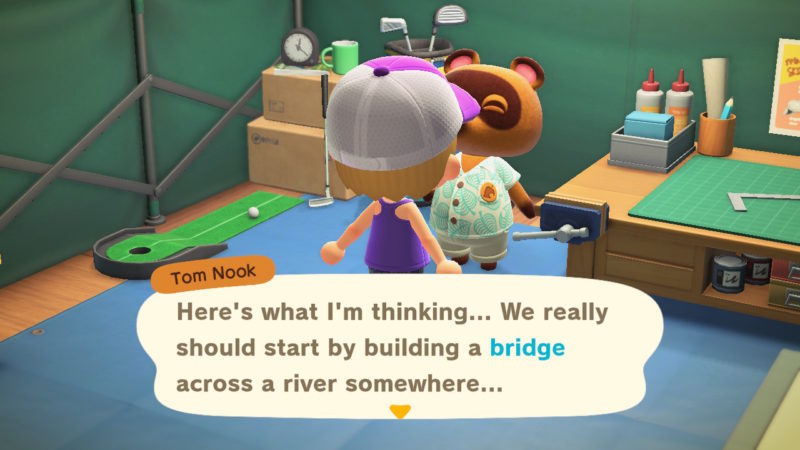 Build a bridge construction kit
Nook will give you the recipe for the bridge.
You just need log stakes, clay and stone. Log stakes can be crafted using just wood, whereas clay and stone can be farmed from rocks.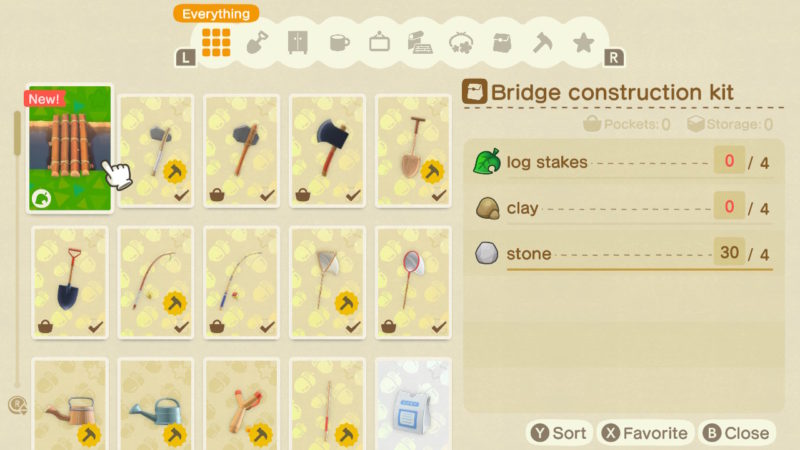 Craft the bridge construction kit first.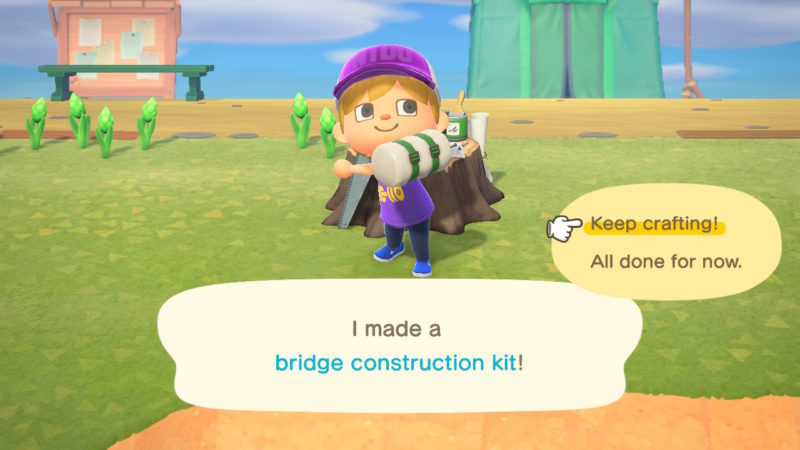 Talk to Nook again if you wish to get some advice on where to place your bridge.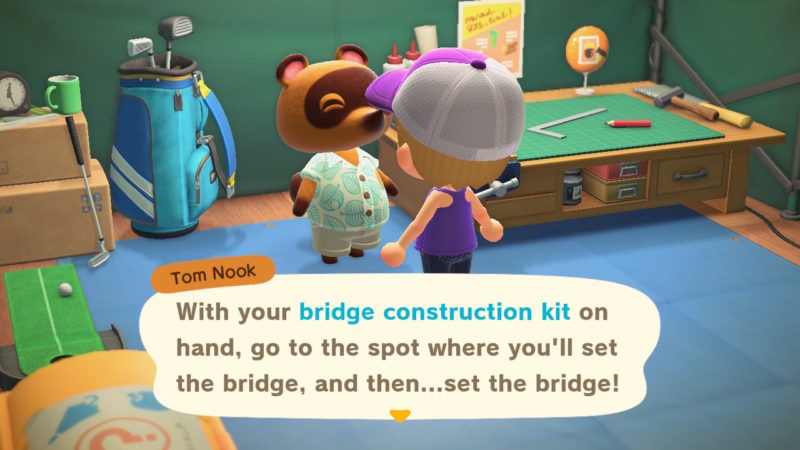 Place the bridge
You will then need to choose a spot to place the bridge. Both sides have to be even.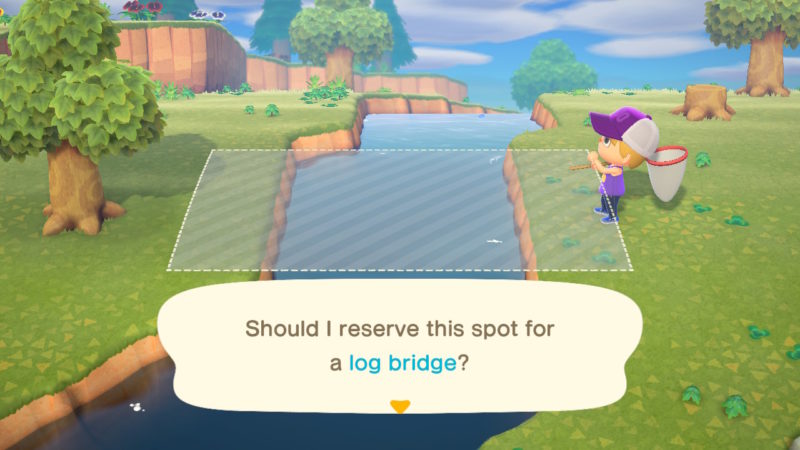 Once you've done so, you just need to wait for it to be completed.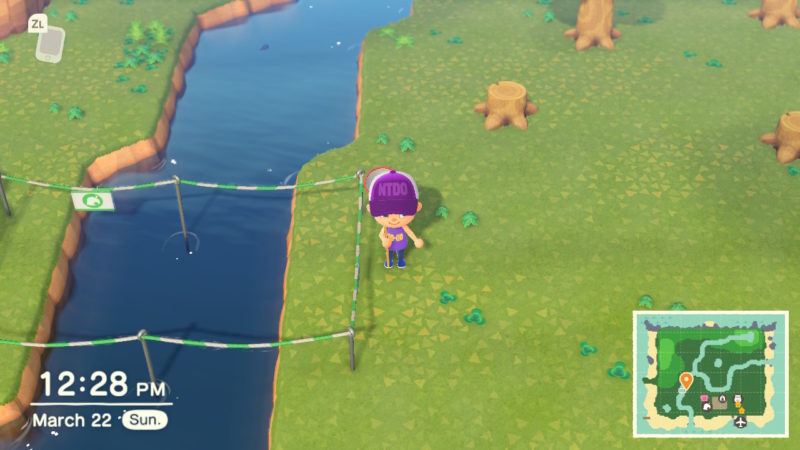 Wait a day
One day should be sufficient. The bridge will be completed.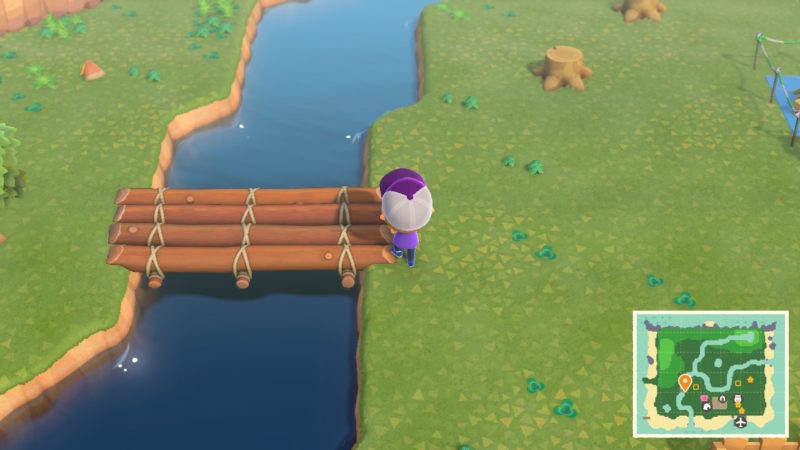 Buy bridges
Once the Resident Services building has been renovated later in the game, you can also choose different bridges.
The cost of each bridge can go up to over 200,000 bells.
---
Related articles:
How To Invite Villagers To Your Island – Animal Crossing: New Horizons
Where To Get The Ladder Recipe – Animal Crossing: New Horizons
How To Remove Tree Stumps – Animal Crossing: New Horizons
How To Increase Pocket Storage – Animal Crossing: New Horizons
Where To Get Iron Nuggets Fast In Animal Crossing: New Horizons