New to Malacca? Fret not, here's a list of Malacca attractions and places that you can visit while you're in Malacca (Malaysia).
The list is not exhaustive but it does cover a lot of tourist attractions here in Melaka. If you don't know what to do in Malacca, here are some of the well known places to visit / things to do.
Do note that Melaka and Malacca is the same thing.
Why visit Malacca?
For starters, Malacca was listed as one of the coolest cities in the world by Forbes.
This small town is known for its rich history left behind by multiple colonists in the past.
Some even say visiting certain parts of Malacca is like going to another European country. You'll know what I mean when you get here.
Melaka has a quaint feel to it and that's probably its huge charm. There are more and more developments these days though.
15 Malacca Attractions And Places You Should Visit
Back to the topic at hand, here are some of the top attractions in Malacca that you should check out.
1. A Famosa Fort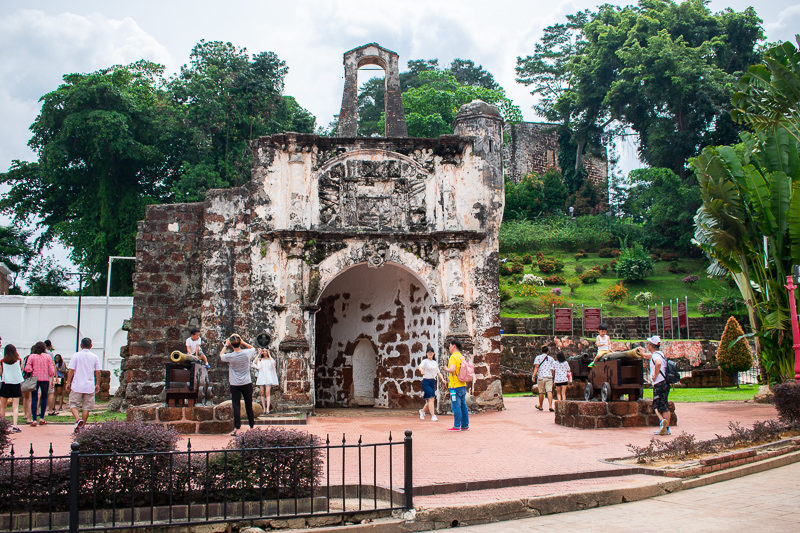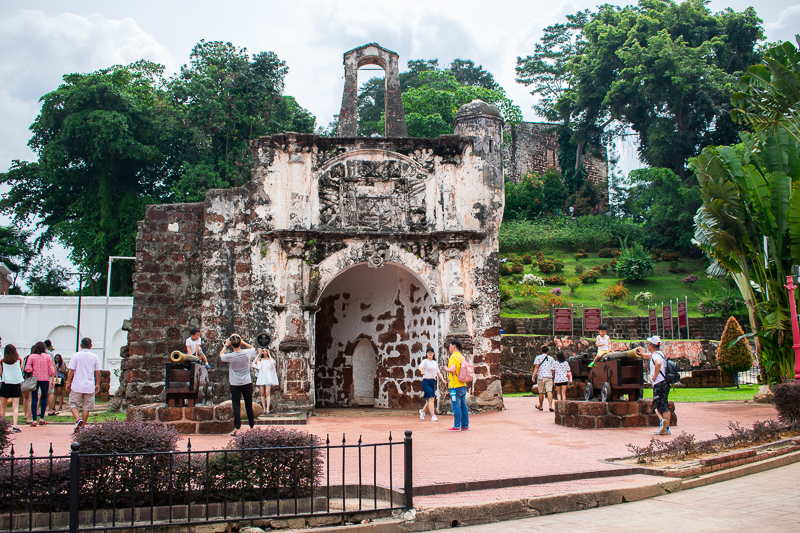 A Famosa Fort as you see today is actually what's left behind by the Portuguese when they conquered Malacca in 1511. This building was only the small gate house back then.
These buildings are just some of the remains that have been preserved. Most of them have been lost over time.
Nonetheless, it's very interesting to see buildings like this in Malacca, or rather in South East Asia generally. It's like you're in Malaysia at one moment, and some European country the next.
Do give this A Famosa Fort a visit when you're in Melaka.
2. Jonker Walk / Jonker Street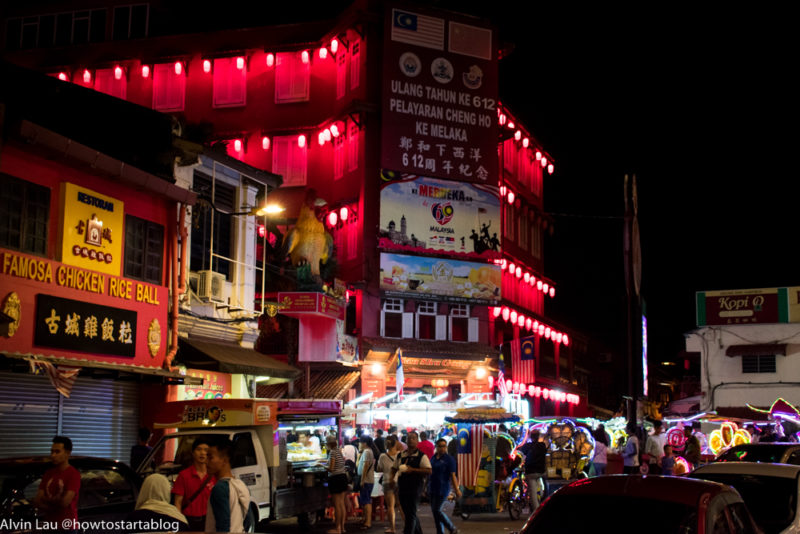 Jonker Walk can be likened to the Chinatown of Malacca. It's easily one of the most crowded areas in this small town on weekends. The road is closed for cars on weekends and many stalls are set up along the road.
Most tourists who come down to Malacca should have heard of this place at least once.
The Dutch used to live nearby when they conquered Malacca in the past. However, after they left, most of these houses were occupied by Peranakans (aka Baba Nyonya).
Up until today, most of these places are still owned by Peranakans and many houses have been converted to shop lots or guest houses / hotels.
Things to do at Jonker Walk / Jonker Street at night
Buy lots of souvenirs that are sold on the roadside.
Eat all kinds of snacks and food.
Take photos of the place or even the beautifully decorated trishaws.
Visit pubs and cafes along the street (e.g. Hard Rock cafe and Geographer cafe)
Simply experience the crowded Jonker Walk.
Things to do at Jonker Street in the daytime
Check out some Baba Nyonya food.
Buy some local delicacies, especially from huge places like San Shu Gong.
Jonker street is actually hugely popular as a tourist spot, so do walk around and just explore the area. As Malacca is pretty hot and humid, remember to carry an umbrella.
3. Menara Taming Sari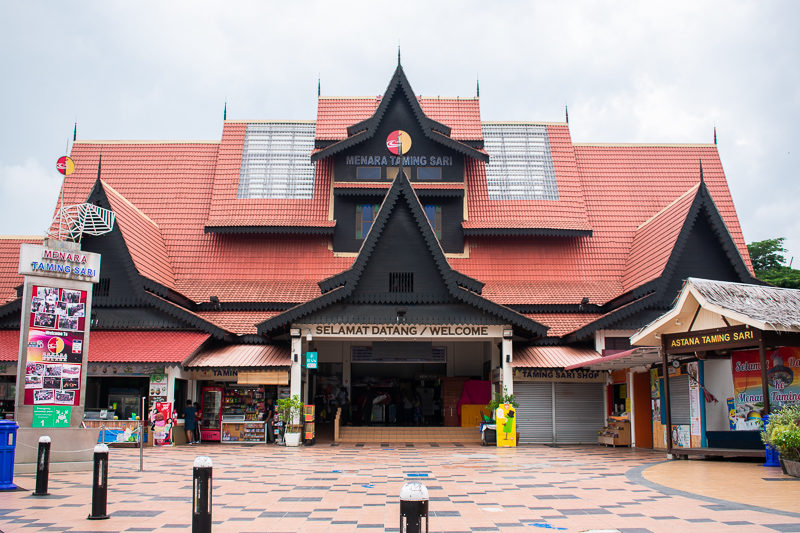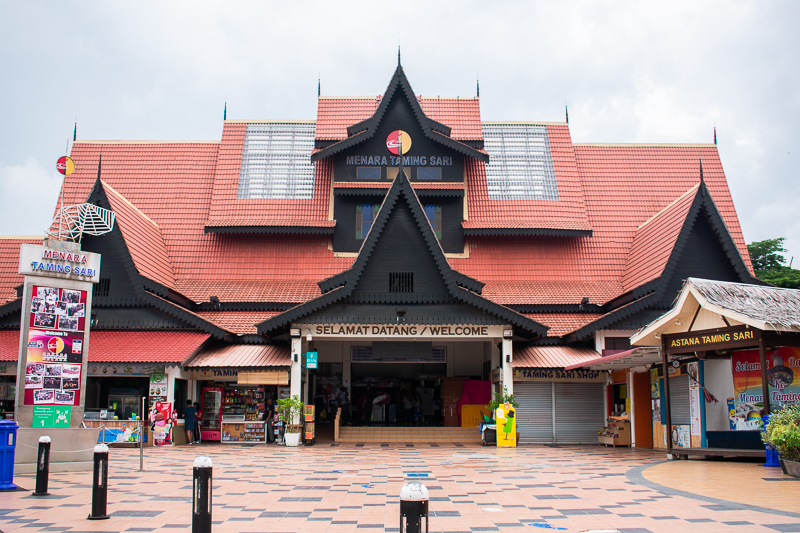 Menara Taming Sari is another attraction in Malacca that is popular on weekends. It's basically a ride that allows you to view the town of Malacca.
As it's 80 meters tall, you can see most places in Malacca because there aren't that many tall buildings. You should be able to see the Straits of Melaka, St. Paul's Hill, Maritime Museum and so on.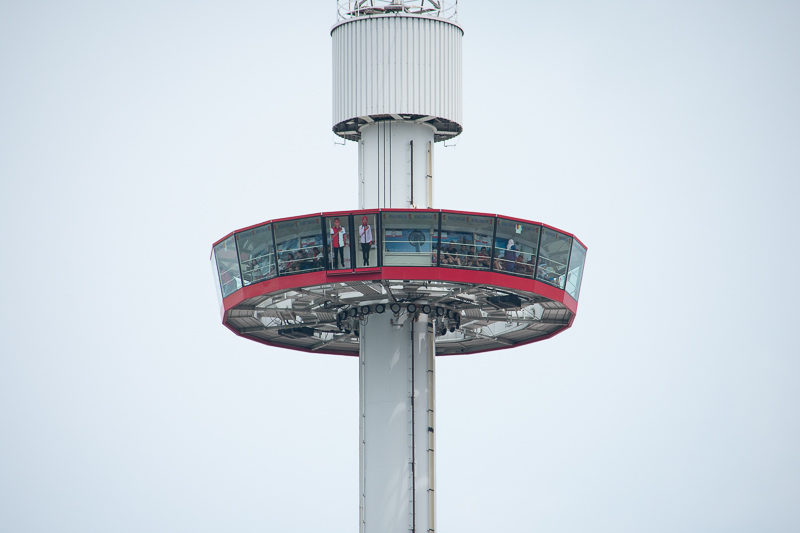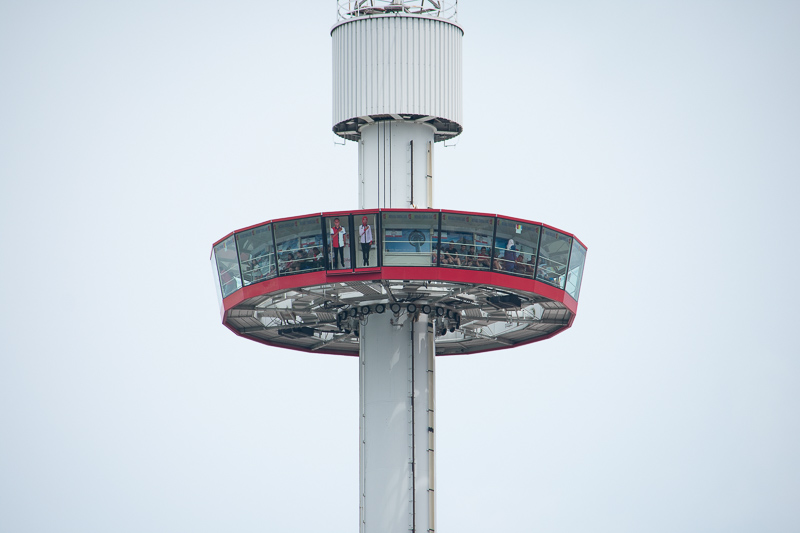 It is a 360 degrees rotating tower, like the one you see in Singapore.
According to their official site, they are open from 10 am to 11 pm daily. The ride is about 7 minutes long.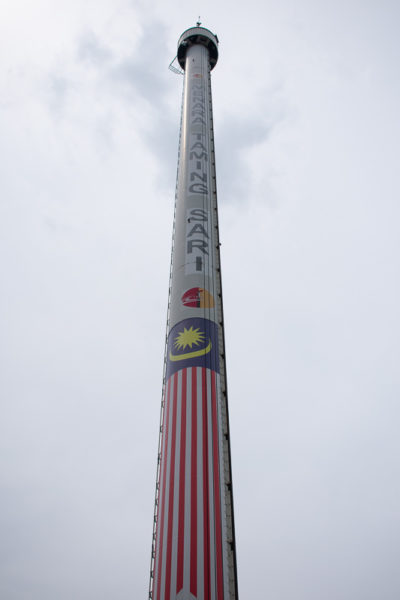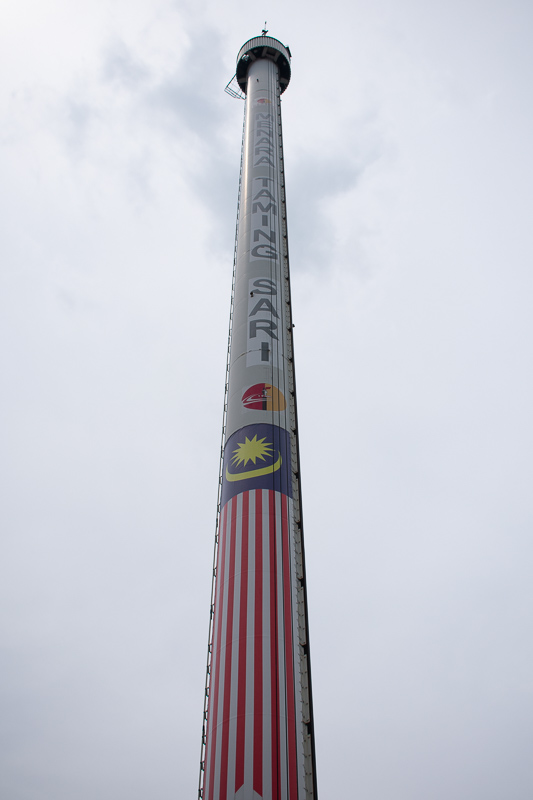 The price is RM 23 per adult and RM 15 per child. Child is defined as those below 12 years old.
However, it's cheaper if you're a Malaysian and you have to show your Identification Card (MyKad) to get a discount.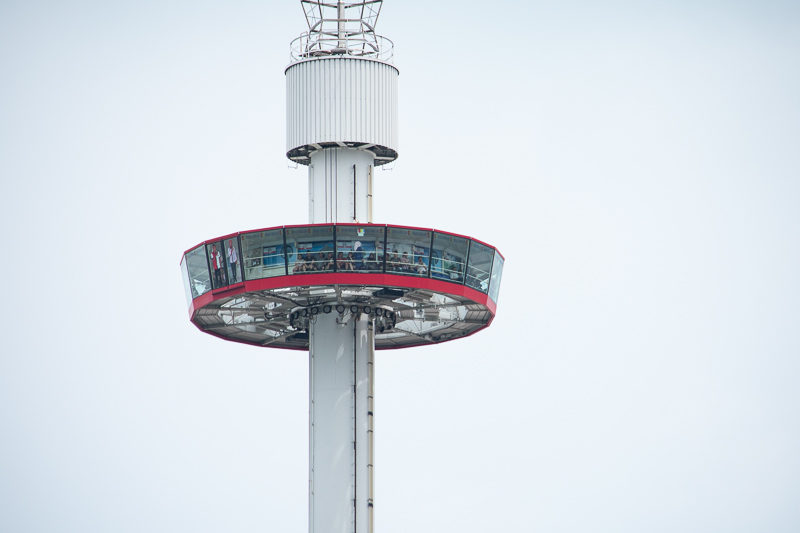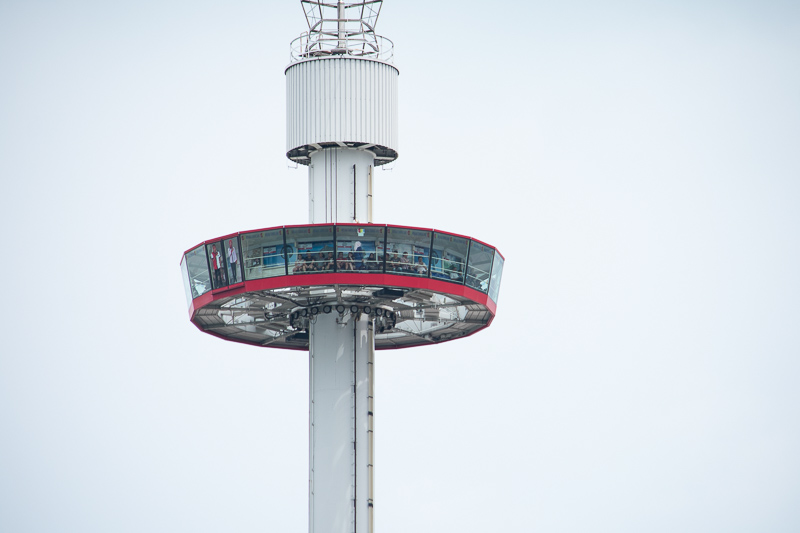 Do give it a try if you have not.
4. Duck Tours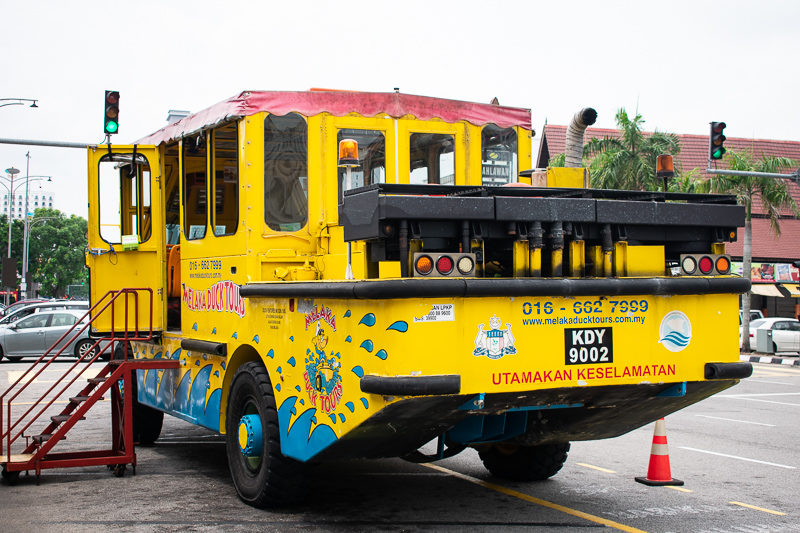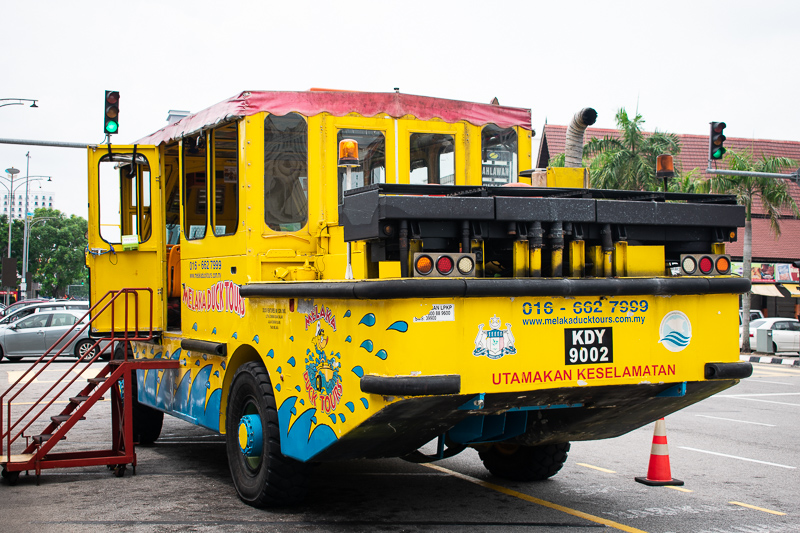 At the same spot as the above Menara Taming Sari, you can also check out the Duck Tours. It's a modified vehicle (World War 2 truck) that looks like a duck and is able to go both on land and water.
As these vehicles are no longer in use, they were modified to become part of the Melaka Duck Tours.
You can actually check out the route of the Duck Tours on their official site. It will go to Pulau Melaka and to the waters of Straits of Melaka, and back to the original location.
There's a similar ride in Singapore, and if you're from Singapore you should what this tour will be like.
5. Malacca River
Number 5 on this list of "Malacca attractions" is none other than Malacca river.
Malacca river flows through the city and it's beautiful at night. In recent years, they installed many colorful lights along the river that helped to spur tourism.
What's interesting with the Melaka river is that there are some cafes or pubs along the river where you can just chill at night. Some are open in the daytime, but it's more popular at night.
It really does give this holiday vibe.
6. Christ Church Malacca, Stadthuys and Clock Tower (Red Square)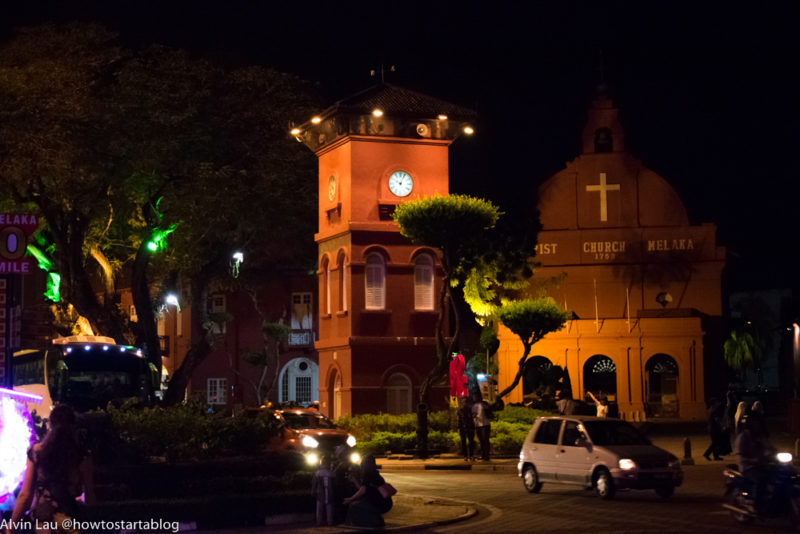 Also a popular spot in Malacca is the Red Square, which consists of the Malacca clock tower, Christ Church and Stadthuys. They are all in the same vicinity, only meters away from each other.
Many tourist buses stop here and you'll see plenty of tourists here every single day, including more mainland Chinese tourists here.
Christ Church, if I'm not mistaken, is an Anglican church. If you're looking for Roman Catholic churches, there's St. Francis Xavier nearby.
There are actually quite a few Catholic churches in Melaka, including St. Peter's Church and St. Theresa's.
Apart from churches, many take photographs at the clock tower, and there's a mini fountain here.
Do explore Stadthuys as well, as it used to be the office of the Dutch governor.
Most tourist destinations in Malacca are actually close to each other.
The Red Square is close to Jonker Street on one end, and A Famosa Fort on the other end.
7. Maritime Museum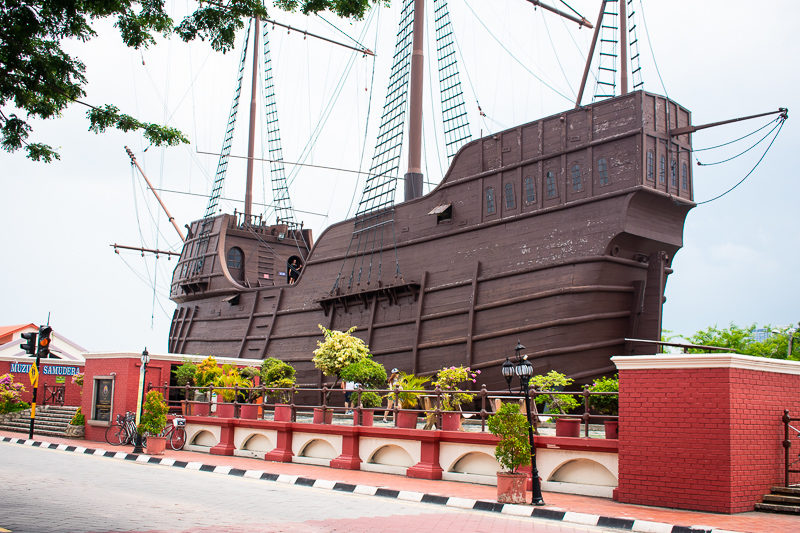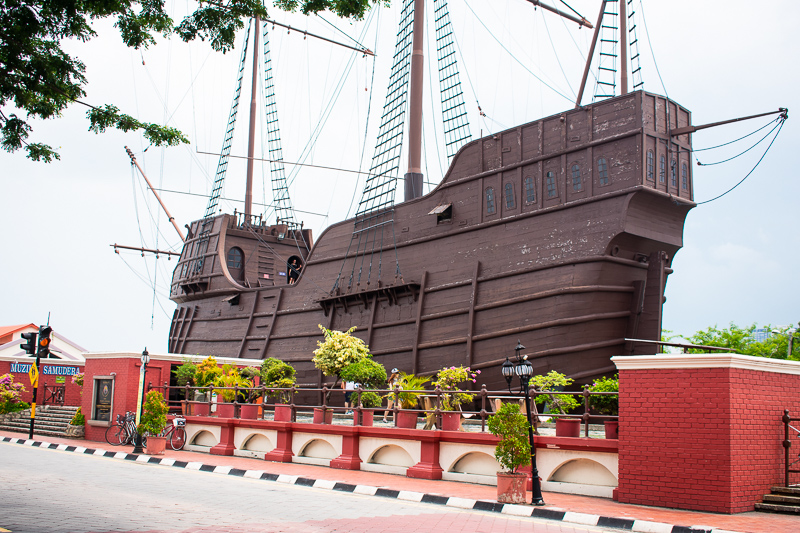 If you see a ship in the middle of nowhere, that's probably the Maritime Museum (Muzium Samudera).
It is one of the most visited museums in Malacca currently. The ship itself is a replica of Flor de la Mar, a Portuguese vessel.
There are lots of exhibits, artifacts and documents from the time when Malacca used to be pretty successful. You can also see the trading links of Malacca in the past.
The museum opens in the morning and closes around 5 pm, except for Friday and weekends where it closes around 8.30 pm.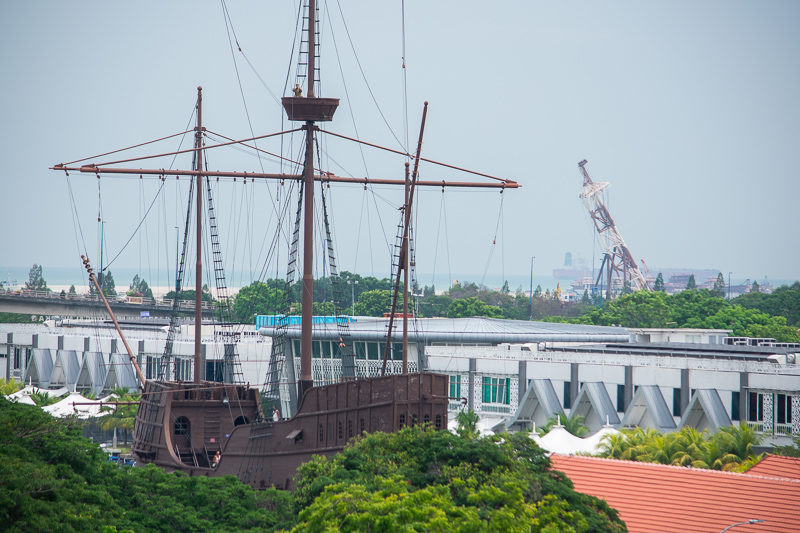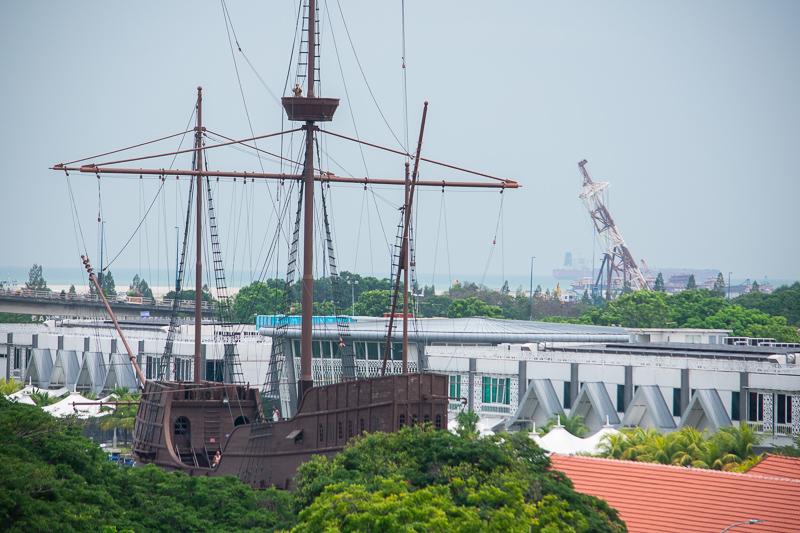 The Maritime Museum is also pretty close to the Red Square, like other attractions in Malacca.
8. Klebang Beach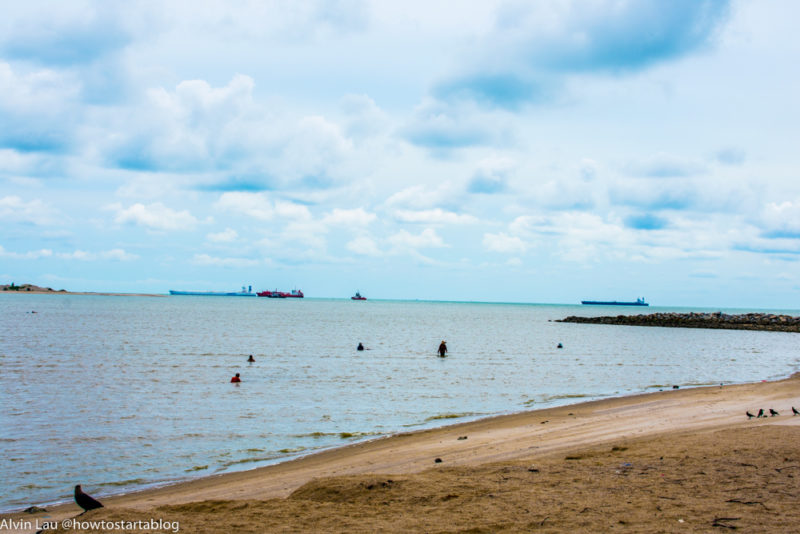 Klebang beach is quite far from town. You definitely need a ride here (maybe Grab).
To be brutally honest, it isn't a very beautiful beach. Don't expect to see beaches like in Europe or those 'Instagrammable' beaches.
In the evening there may be a lot of locals here and even some food stalls, including coconut shake.
Apart from the beach, there's a well known sand dune (15 minutes walk from the beach) where people take photos at. It's hidden deep inside.
There are also new attractions near the beach including a mini water park and go-kart.
9. St Paul's Church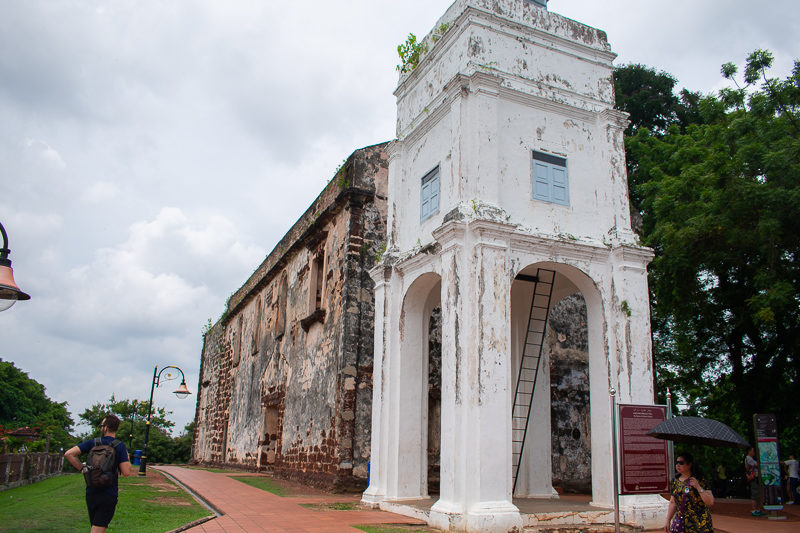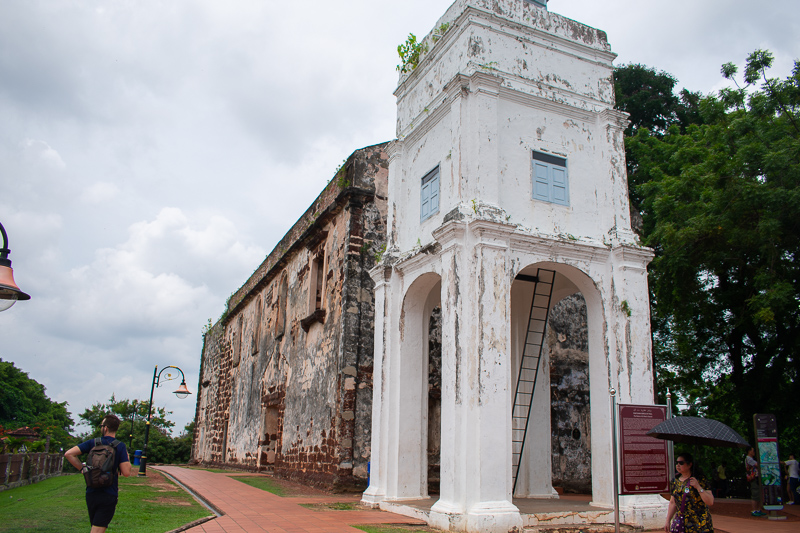 St. Paul's Church is located at the top of St. Paul's Hill. If you're at the A Famosa Fort, you should be able to see this building from the bottom.
There are flights of stairs for you to climb up the hill. Do be careful as the stairs may be a little high for some people. They aren't exactly evenly built.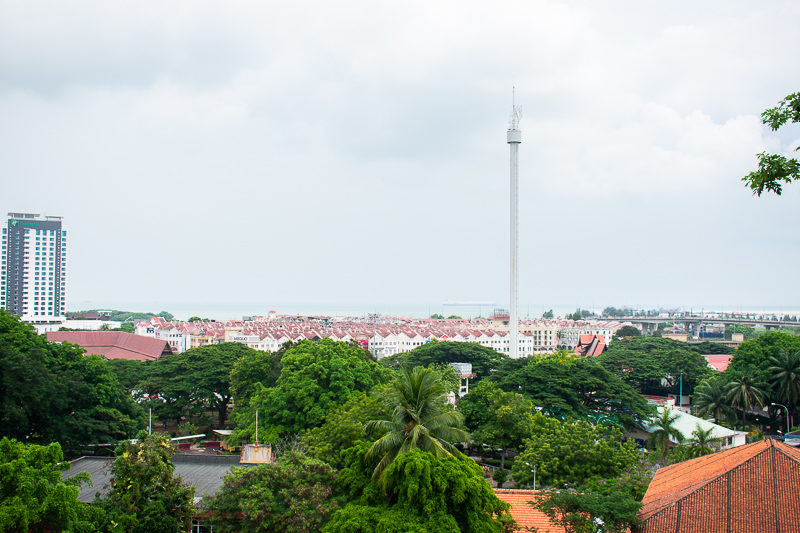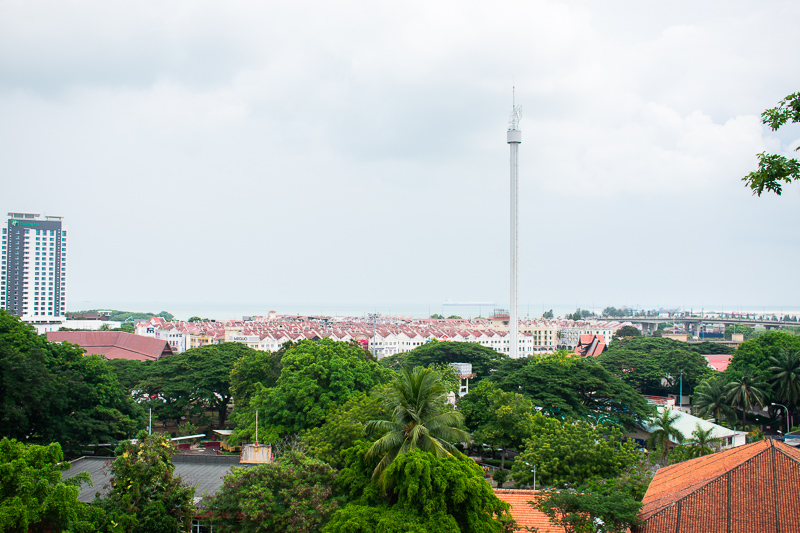 The hill isn't that high and you can probably climb it in 10 minutes or less. At the top you should be able to get this view of Melaka town. As most buildings are low, you should be able to see the straits of Malacca too.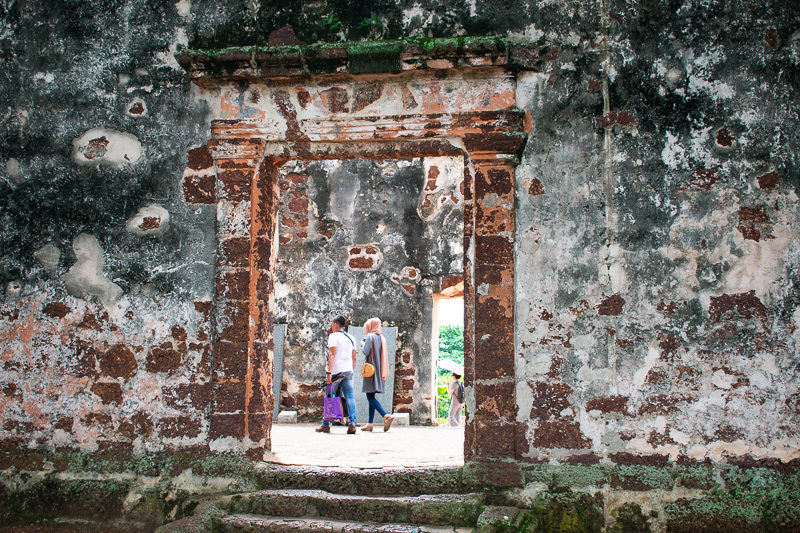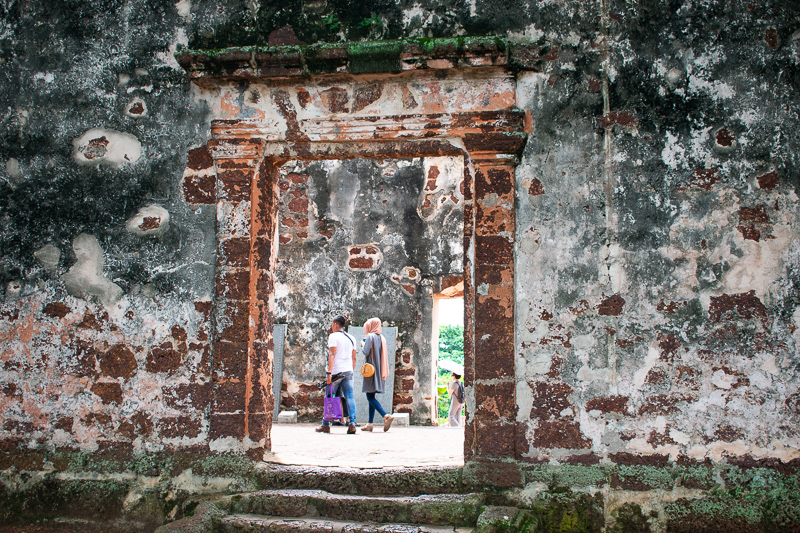 At the top of the hill, you'll be able to see a statue of St. Francis Xavier. However, it's missing part of its arm, even though it was repaired after. I heard that lightning may have struck it twice already at the same spot. Not too sure about it.
Once a year on St. Francis Xavier's day, the priest of St. Francis Xavier church may conduct a mass at St. Paul's church in the morning.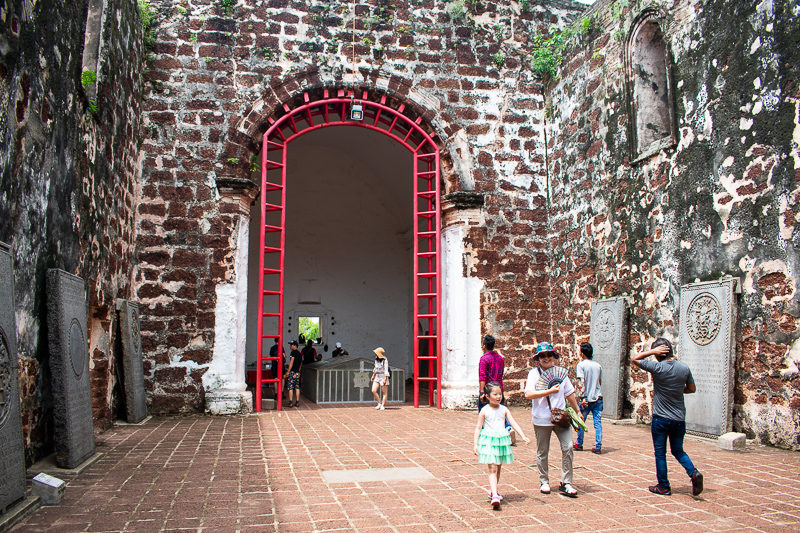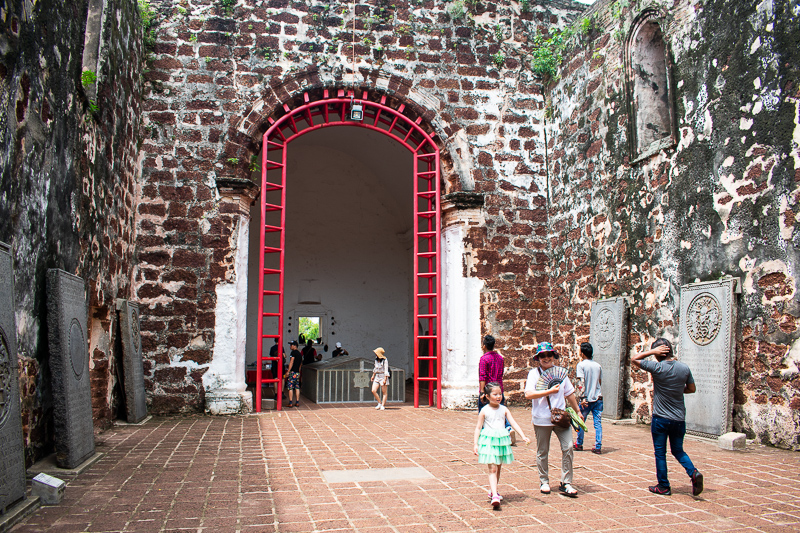 This is the interior of the church. Many tourists come here on weekends.
10. Swiss Garden Rooftop (Tallest Building In Malacca)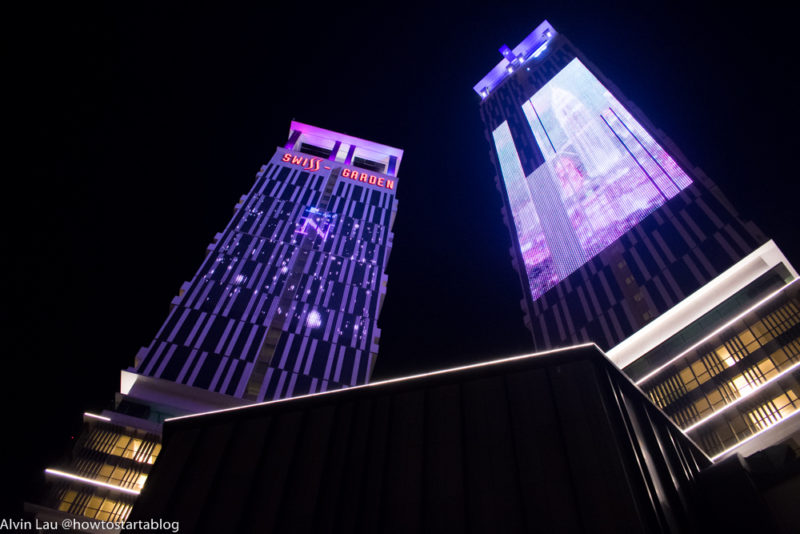 At the time of writing, Swiss Garden Hotel is the tallest building in Malacca.
You have to buy a ticket to access the 42nd floor of the building. You should be able to see almost all of Melaka town. It's a lot higher than the Menara Taming Sari.
They have two different restaurants up there. One is a Sky Deli and the other is Pampas Sky Dining Steakhouse.
You may want to dine at the Pampas Steakhouse on special occasions.
11. Taman Bunga Merdeka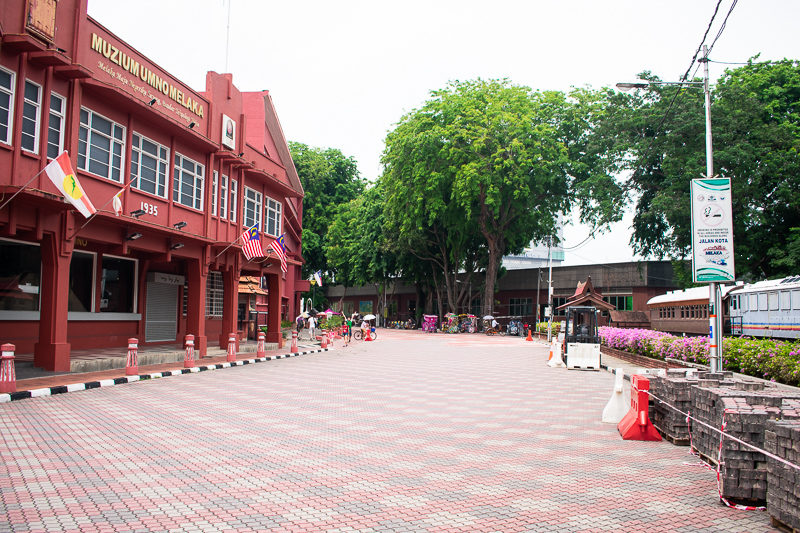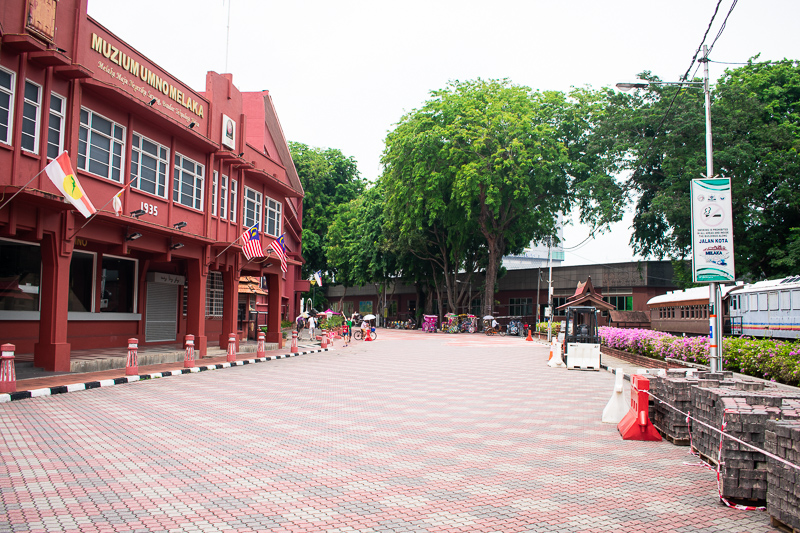 You may be wondering, where is this Taman Bunga Merdeka? What's so special about it? How does it fall within 'Malacca attractions'?
Well, I'm actually referring to the area behind Dataran Pahlawan where you can see the old train used in the past.
There are also museums along the road.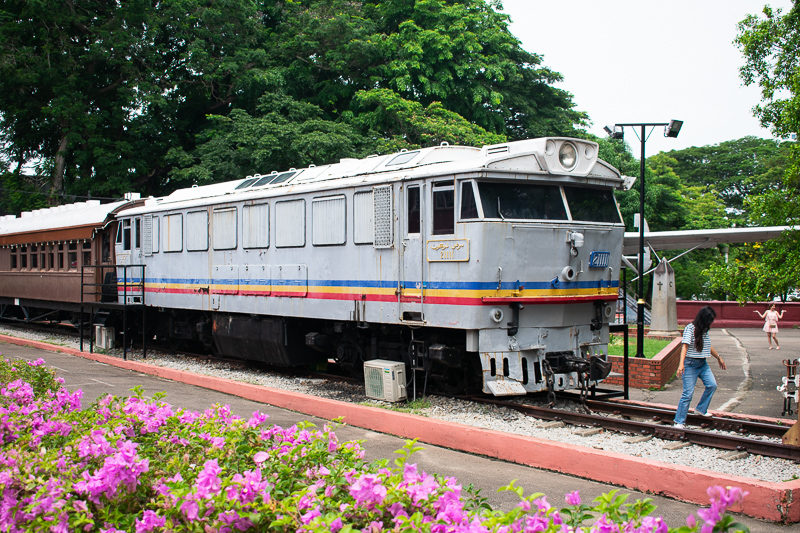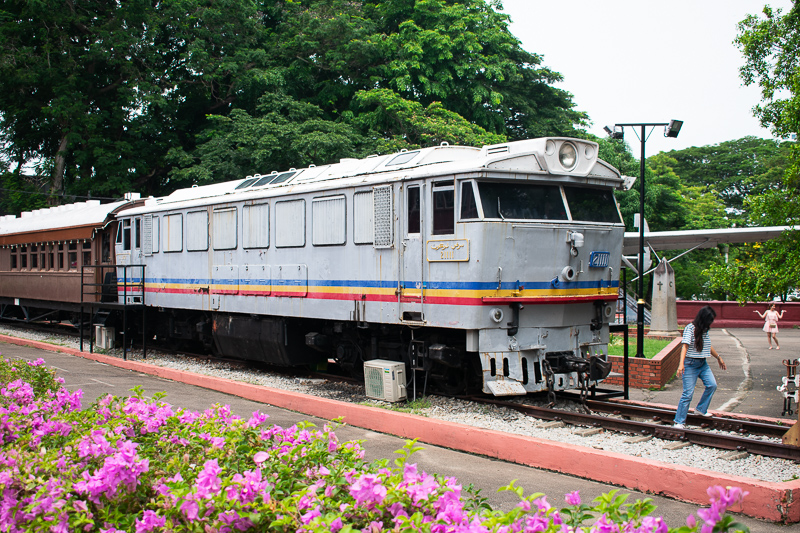 You can go around the place like a circle, as they have some old vehicles to take photo with, including a small plane.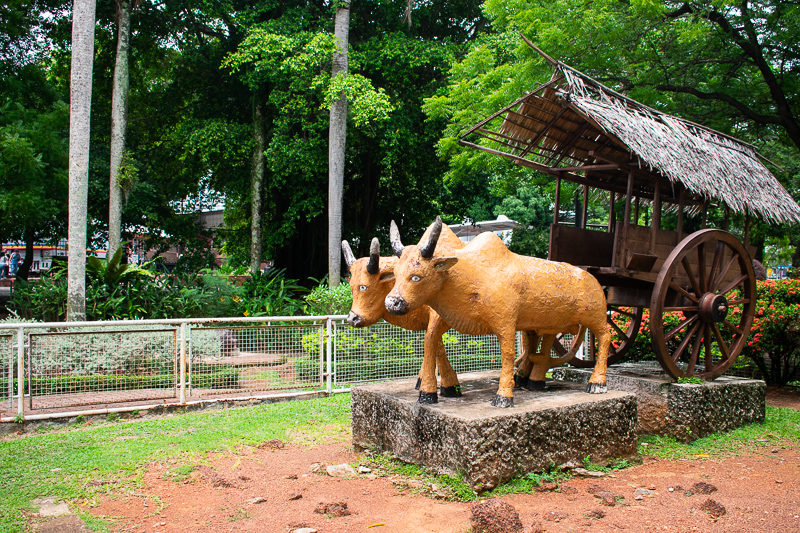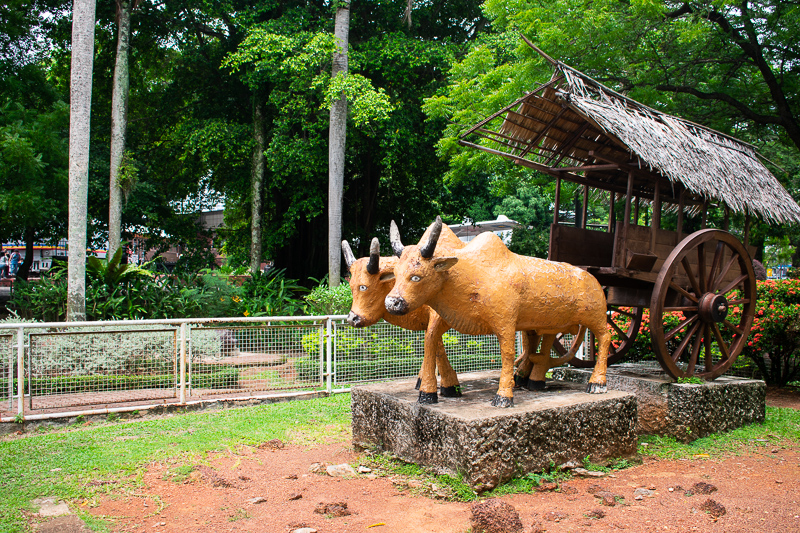 As this place is located very near to the other historic sites, it's very accessible for you.
It's at the bottom of St. Paul's hill, between the hill and the Maritime Museum.
If you went shopping at the Dataran Pahlawan mall, you can just use the back entrance and walk here.
12. Malacca Zoo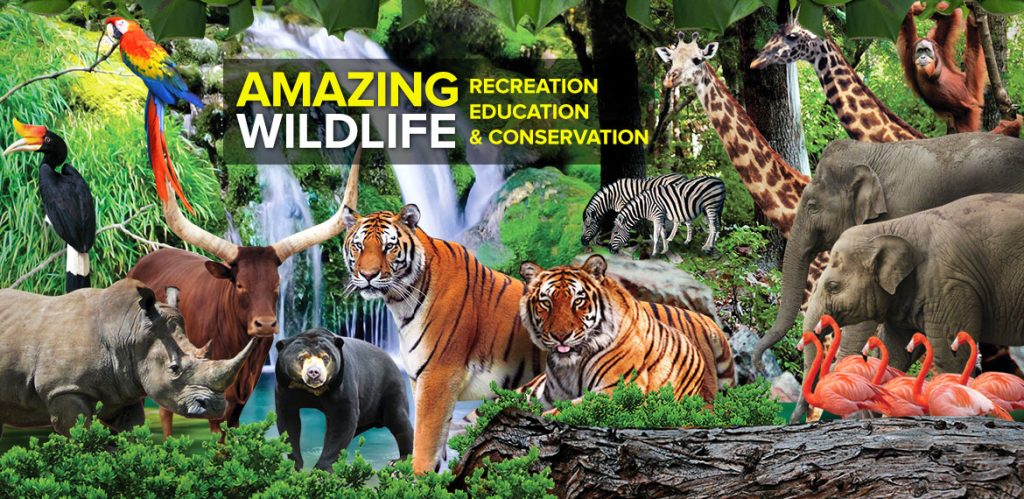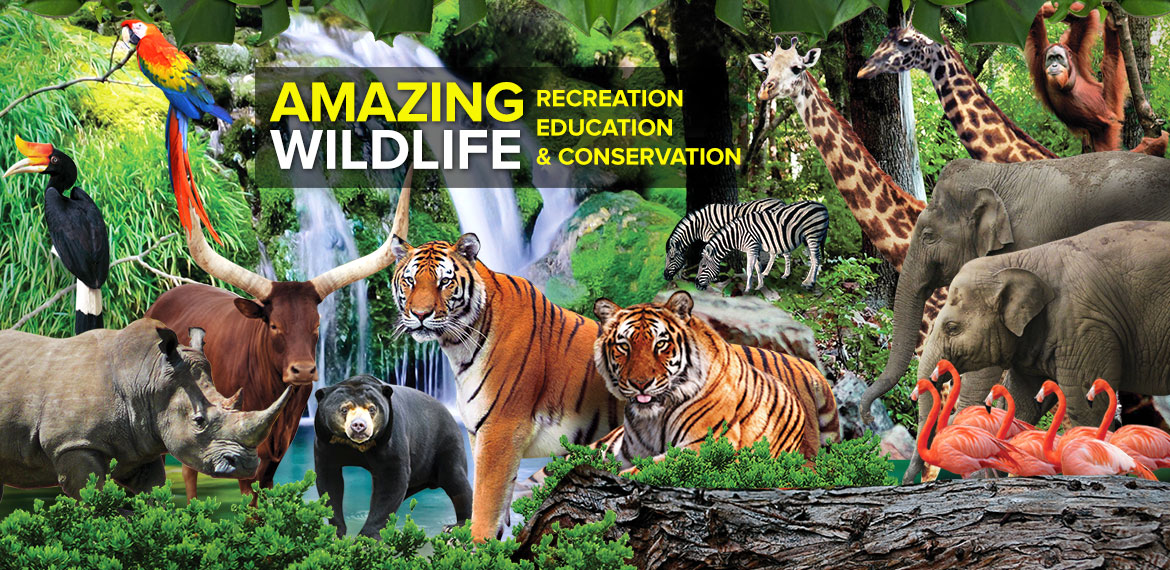 Another attraction in Malacca is the Malacca Zoo, but it's located quite far from town.
You'll definitely need to grab a taxi, hire a driver or use Grab car for this.
It's closer to the Ayer Keroh toll house and near the Botanical gardens.
If you love seeing animals that are local to us, do give the zoo a visit!
13. Unique Cafes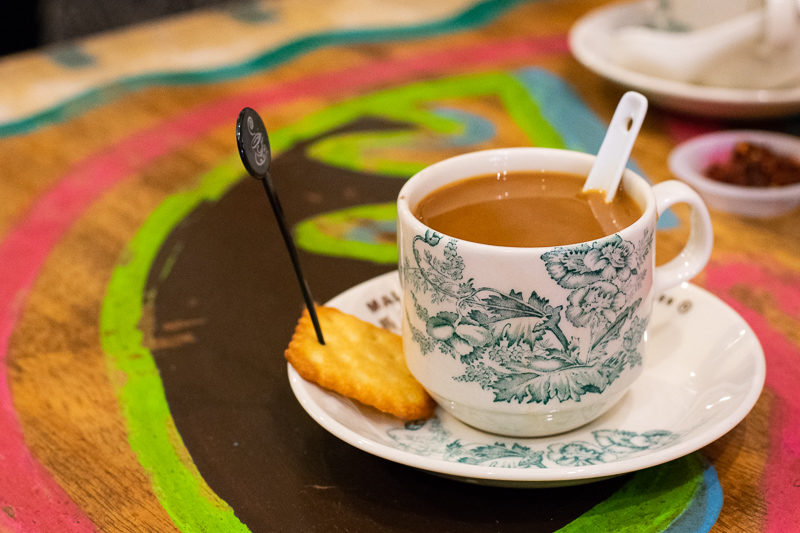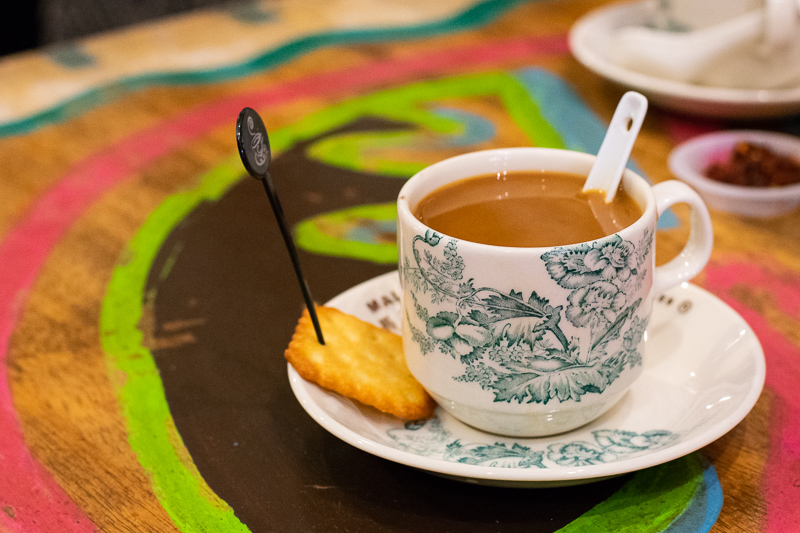 Malacca is filled with unique cafes to try, especially on Jonker Street.
Some of my favorite cafes are probably The Daily Fix Cafe, Heesan Kopi, Calanthe 13 States' Coffee and Nadeje.
Many of the cafes on Jonker Street (or nearby) are well decorated and some have Baba Nyonya influence in the design.
Cafes are great for their food, drinks and photos of course. They are definitely Instagram worthy.
Personally, I love cafe hopping whenever I have the chance.
14. Melaka Wonderland Theme Park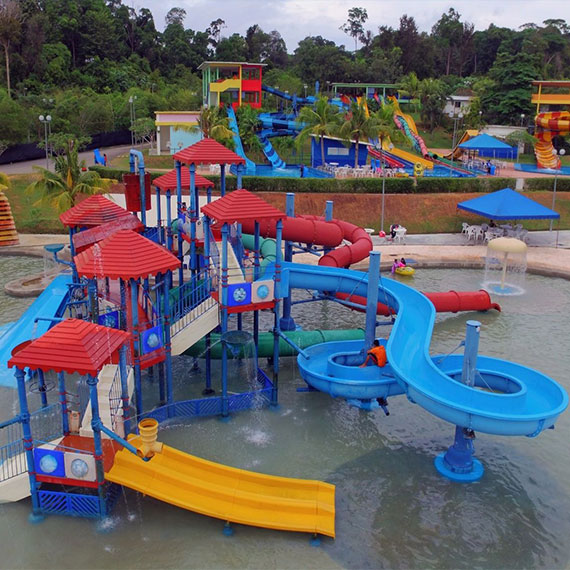 Melaka Wonderland is a popular water theme park in Malacca. Once again, it's pretty far from town.
It's nearer to the Malacca Zoo at Ayer Keroh.
If you love playing in the water, then this is a good place for you. They have a big wave pool, tornado chaser and other rides.
15. Shopping malls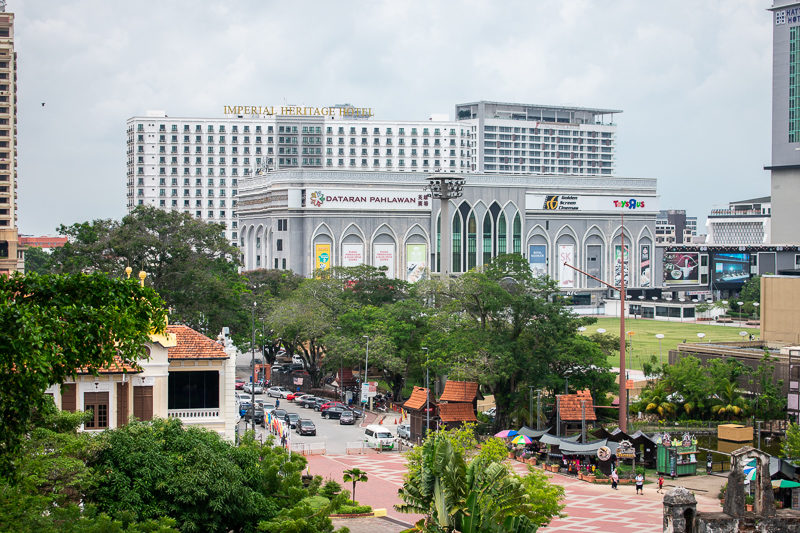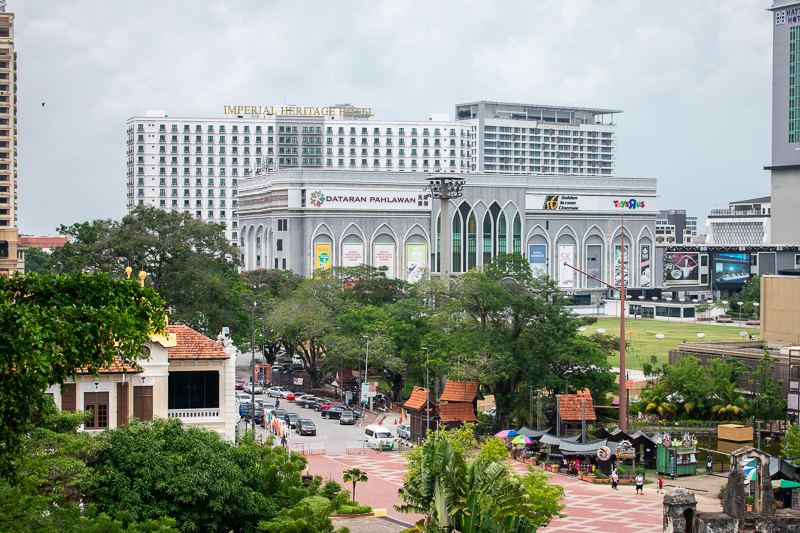 The last item on this list of Malacca attractions is none other than shopping!
Most tourists, especially women, love shopping regardless of which country they are in. Shopping is like a huge part of the itinerary.
Luckily, Malacca does have a few shopping malls for you to visit, especially Mahkota Parade, Dataran Pahlawan and AEON.
Like other states in Malaysia, the shopping malls are rather similar (generic).
If you want to buy local souvenirs, you can check out the basement area of Dataran Pahlawan or even the complex near Maritime Museum.
You should also be able to buy plenty of souvenirs at Jonker Street.
Other Malacca attractions
There are other attractions in Melaka that are not listed here. Here are some places you may want to visit in Malacca or some other things to do in Malacca.
Baba Nyonya Heritage Museum
Malacca Sultanate Palace Museum and the Garden
Malacca Botanical Gardens
---
Related articles:
6 Things To Do In Takeshita Street, Harajuku
Meiji Shrine: Popular Attraction In Tokyo
81 Best Travel Quotes To Inspire You
The Alley Melaka – Great Ambience And Tea