Heesan Kopi is a relatively new cafe in Melaka that is located on Jonker Street. Heesan cafe is also under the same management as Backlane Cafe (on Jonker street too) and The Fat Bee.
They are currently having a promotion where you can collect stickers from either of the three cafes. Heesan Kopi cafe is located right across the road from Geographer cafe on Jonker Street.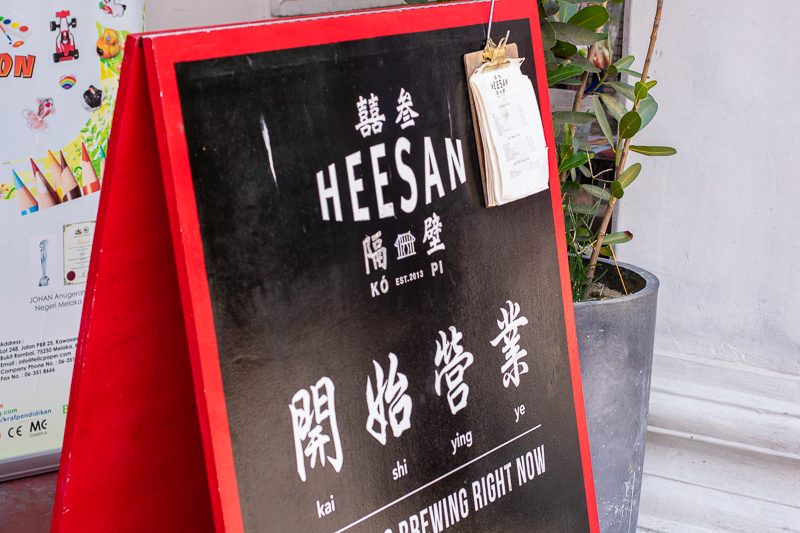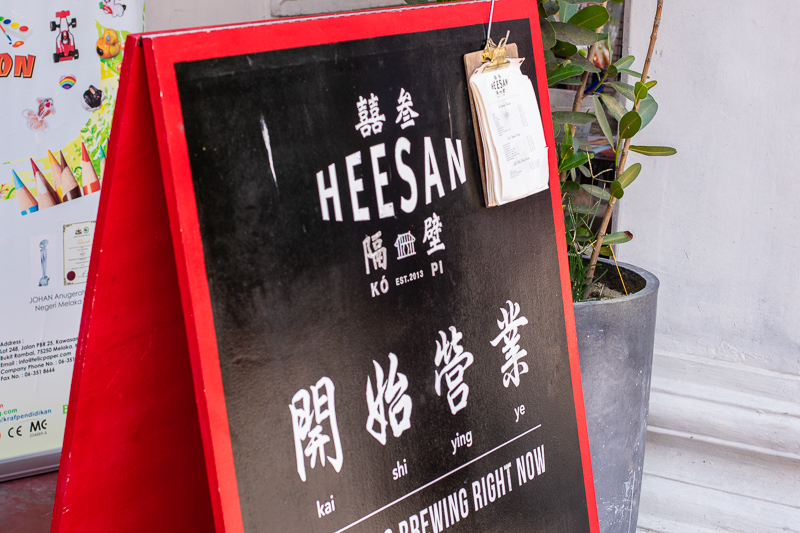 You can check out the menu of Heesan cafe right in front of the shop.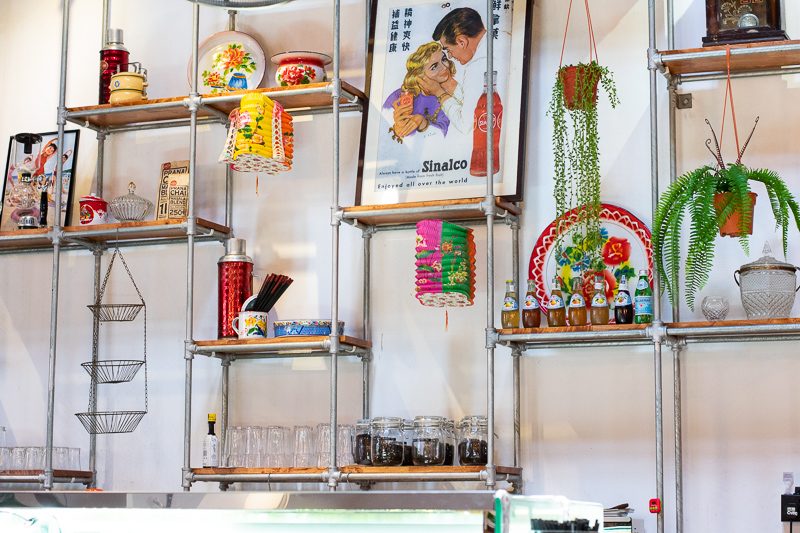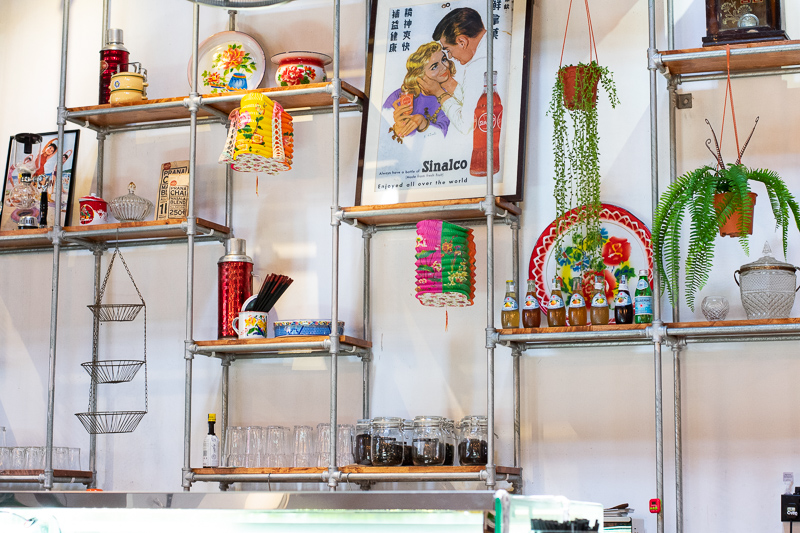 What's appealing about Heesan Kopi is the decoration and wall paintings. They are definitely Instagram-worthy and is a good place to hang out with your friends or loved ones.
The ambience of the cafe is actually quite good and they play a lot cover songs as background music.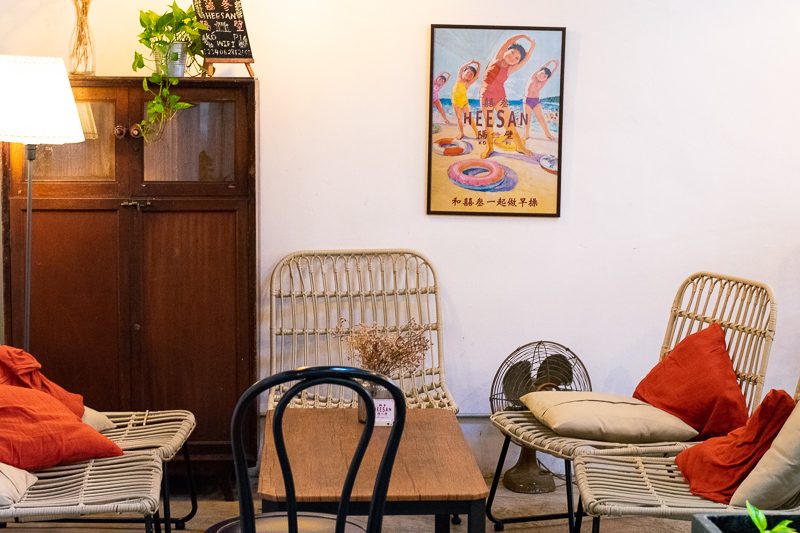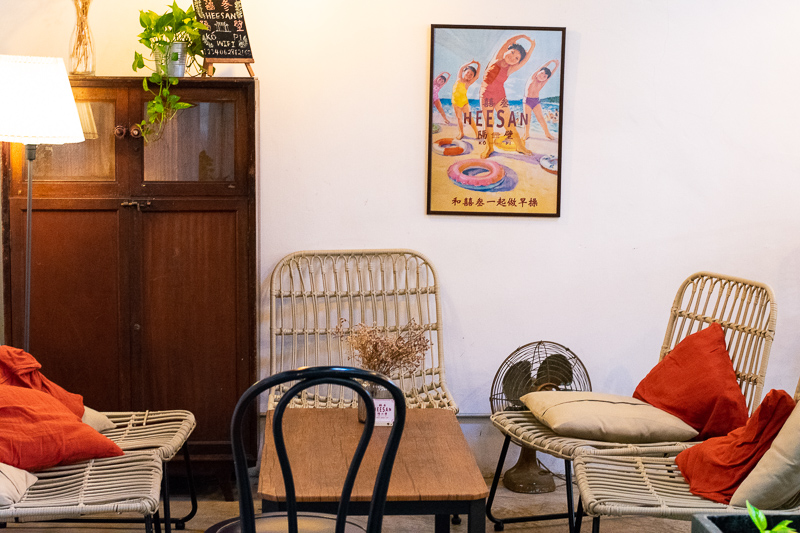 There are different kinds of tables depending on whether you want a more comfortable place to chill, or whether you want to have main courses.
You can also sit outside if you want.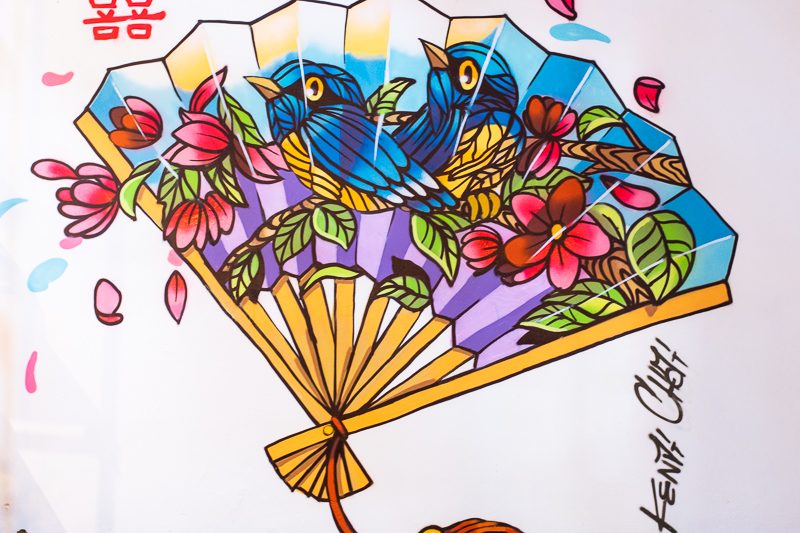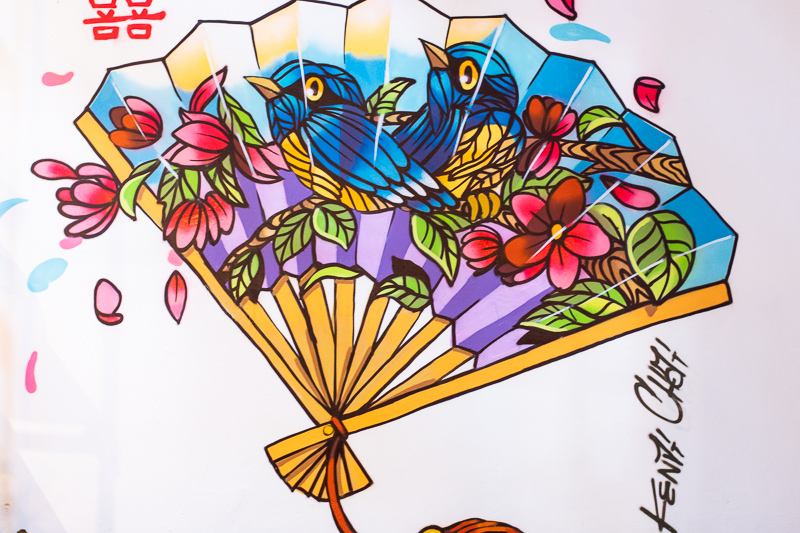 This fan is actually a wall painting.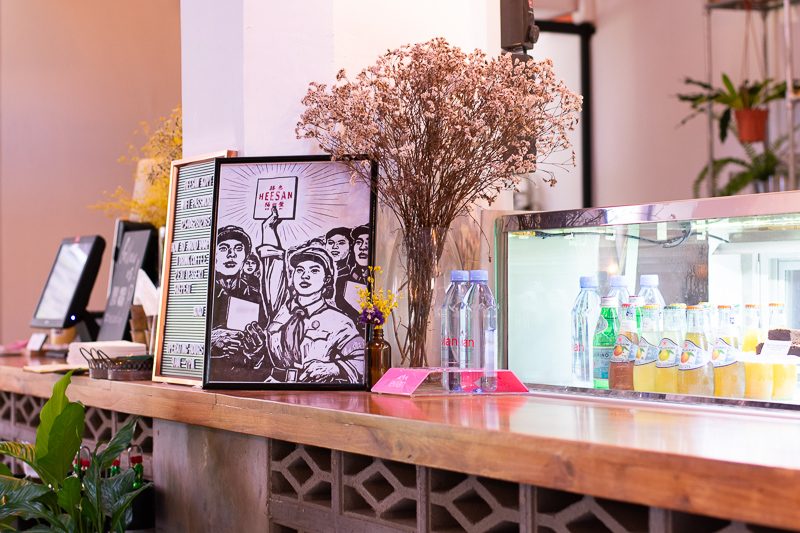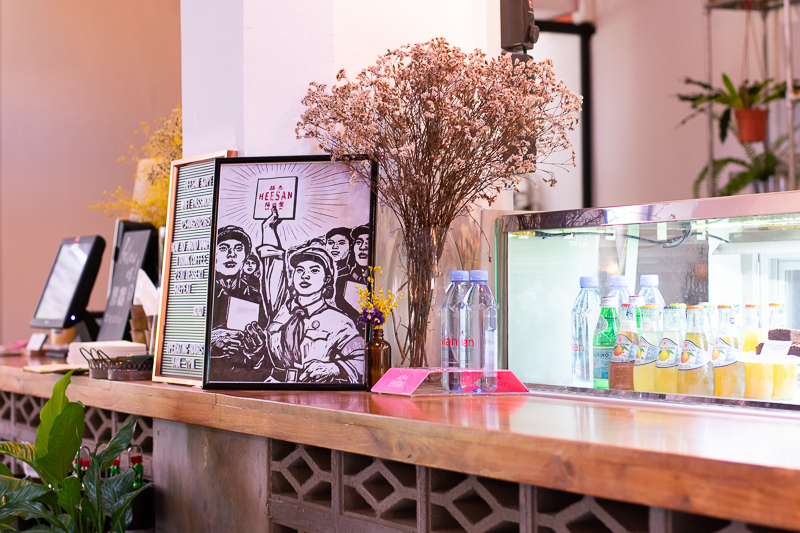 As they are the people behind Backlane cafe, the cakes they have are rather similar or are maybe the same.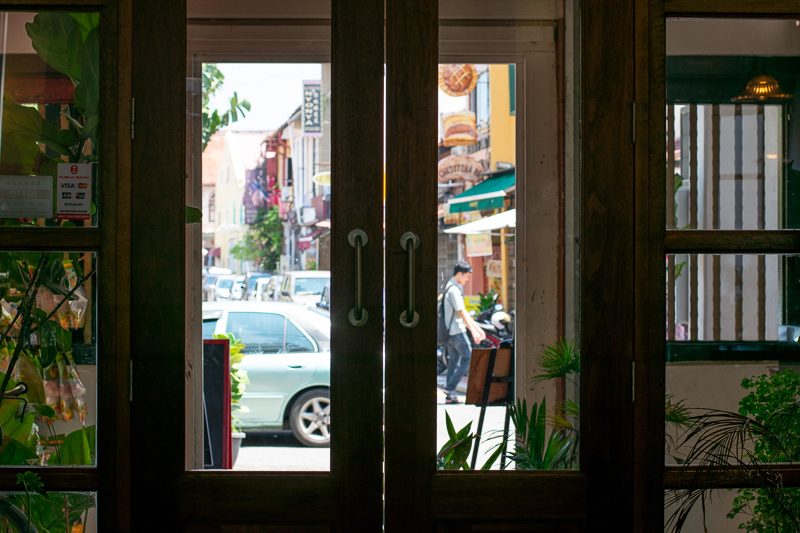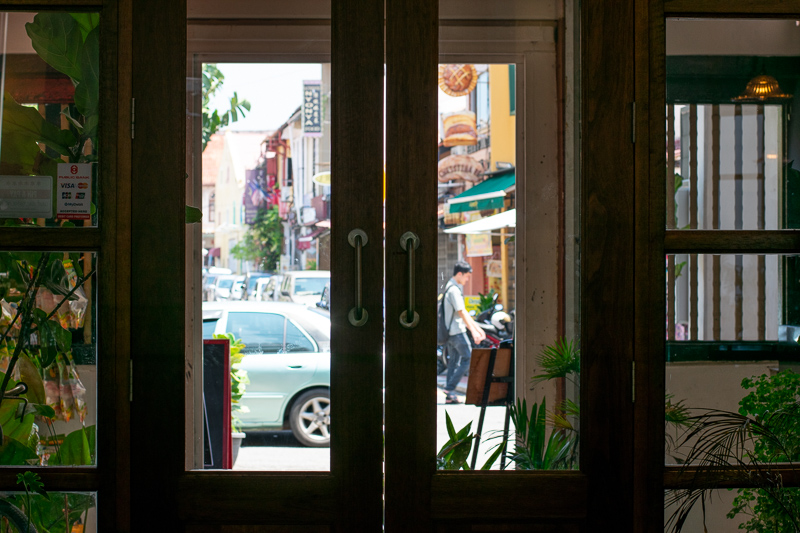 View of Jonker street from inside the cafe.
The ambience and decoration aren't the only things good in Heesan. They do have quite an extensive menu, mostly with a Western influence and some a hybrid of Western and Nyonya.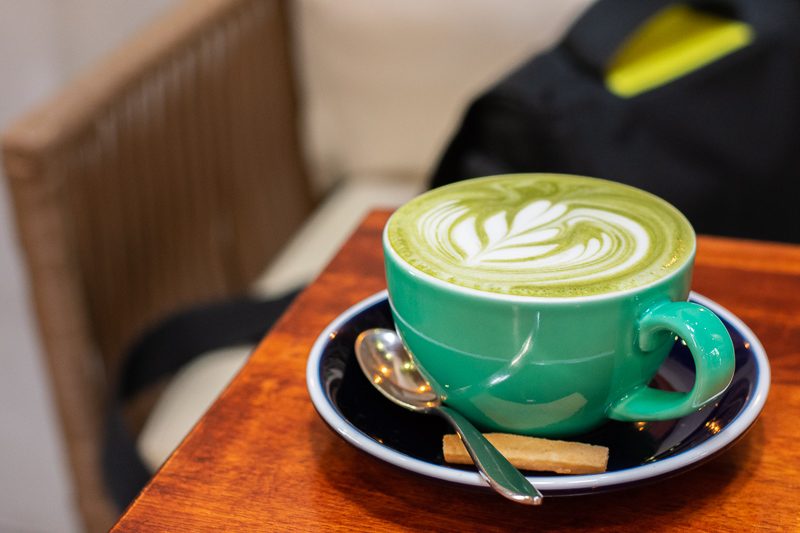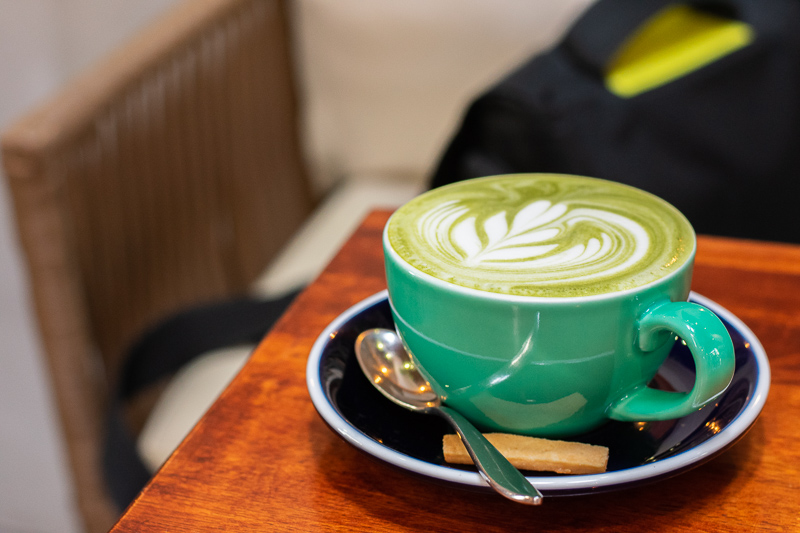 This is their green tea latte. It was about RM 13 if I'm not mistaken.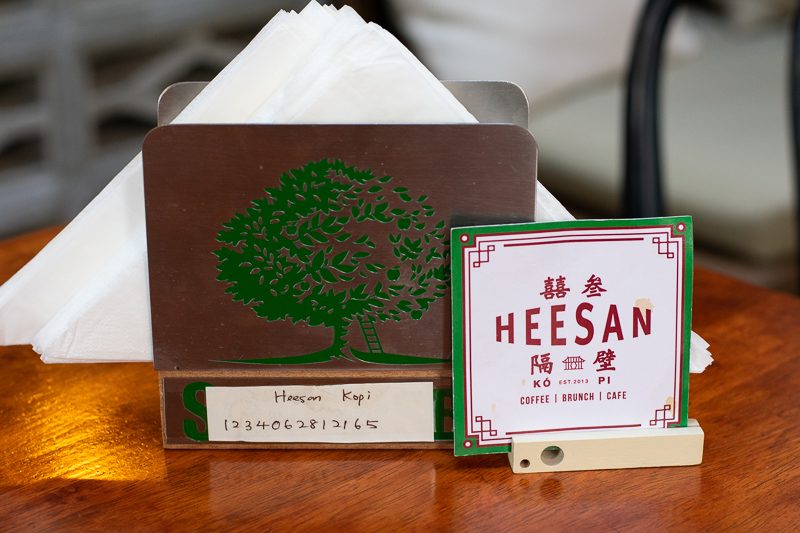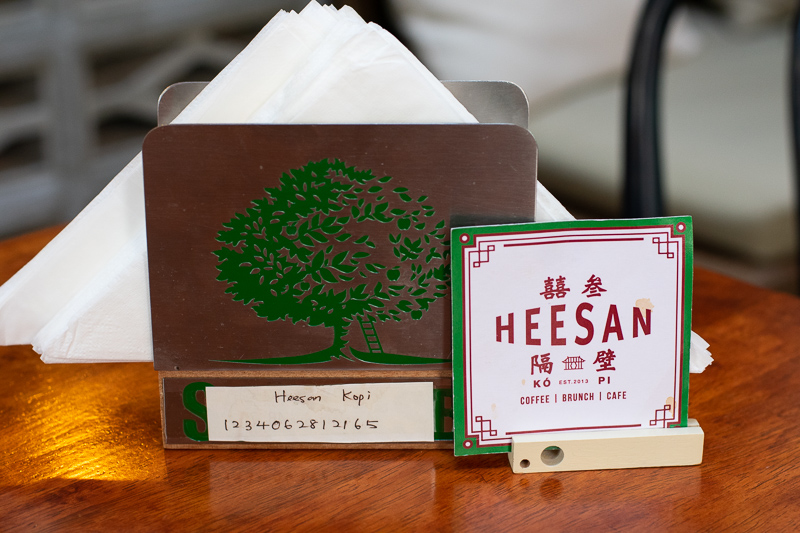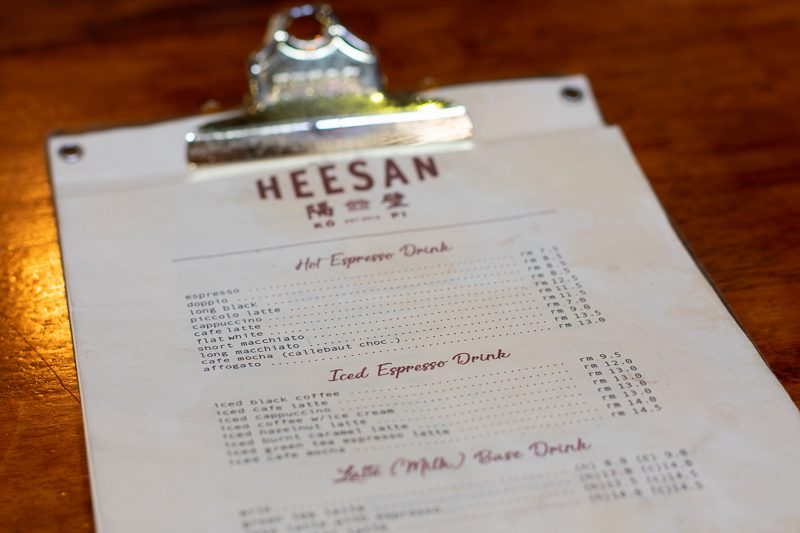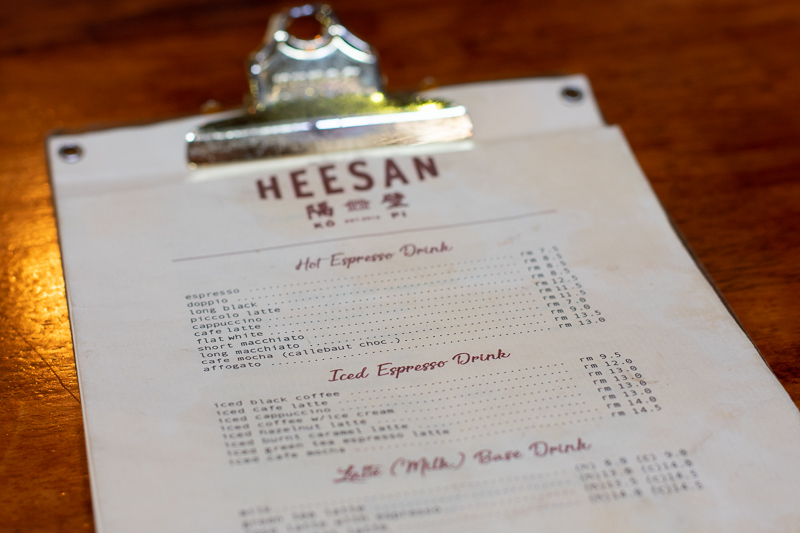 Their menu. They have main courses, snacks, dessert and everything you would expect from a cafe.
The plain water is free of course.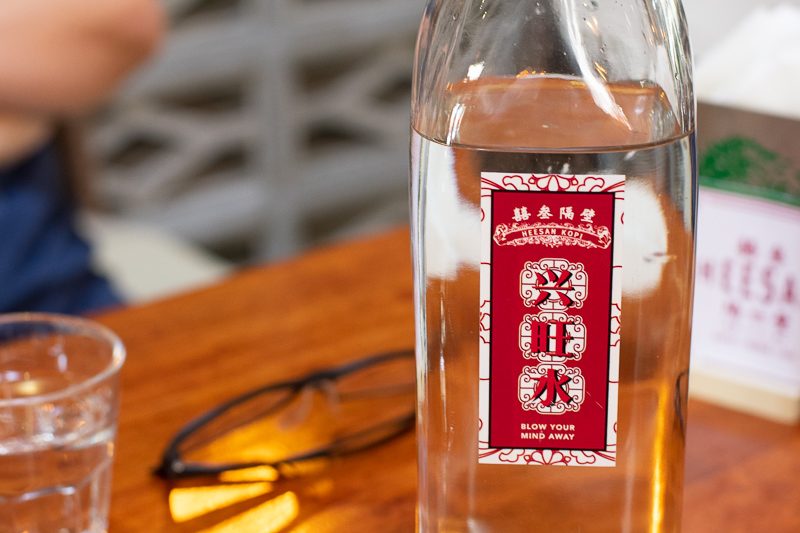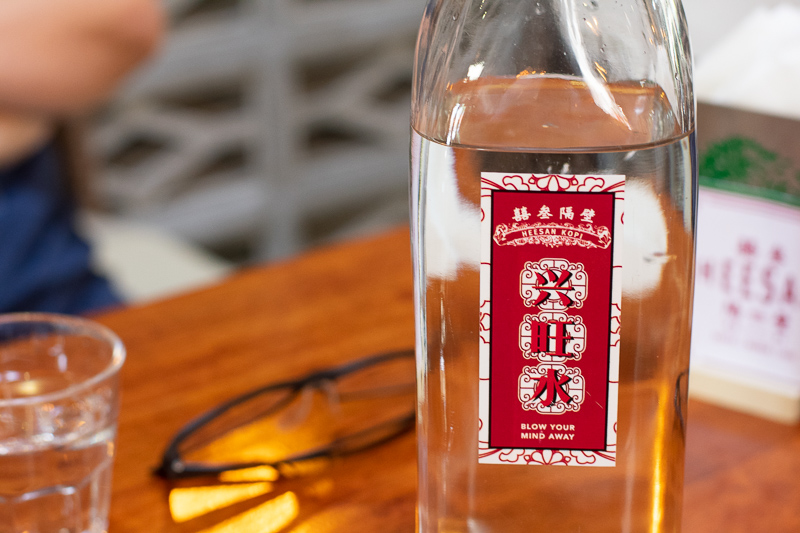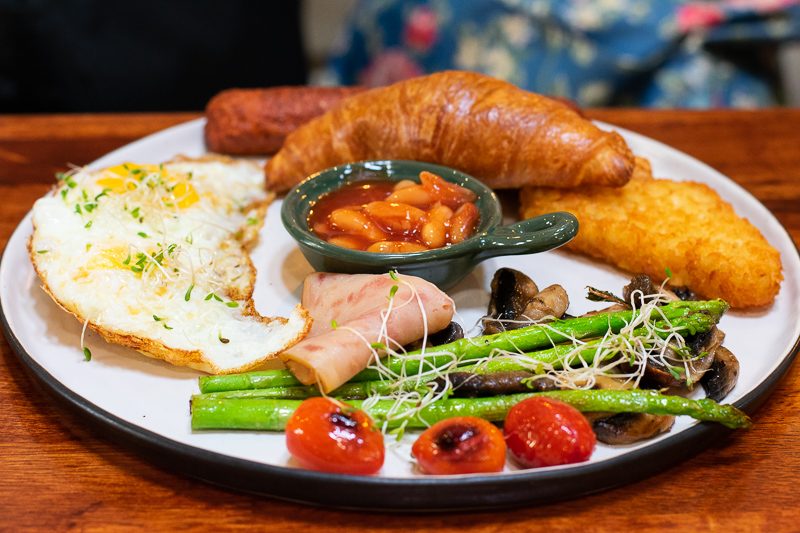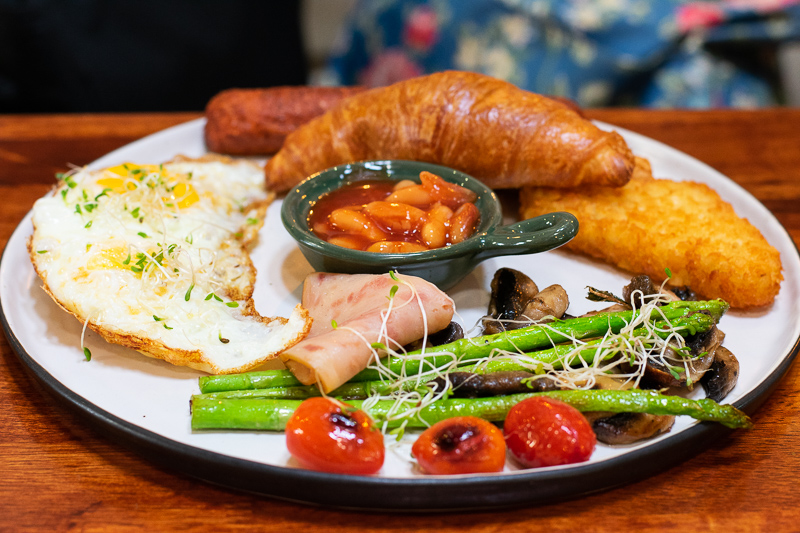 I ordered their special, i.e. The Lot. It came with sausages, fried eggs, hashbrown, cherry tomatoes, ham, mushrooms, asparagus, baked beans and croissant.
All of the pieces to the dish were cooked really well and were up to expectations.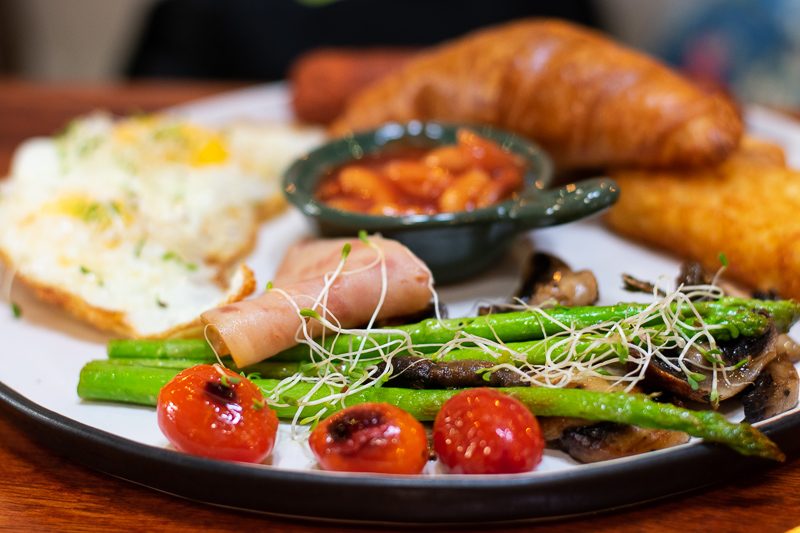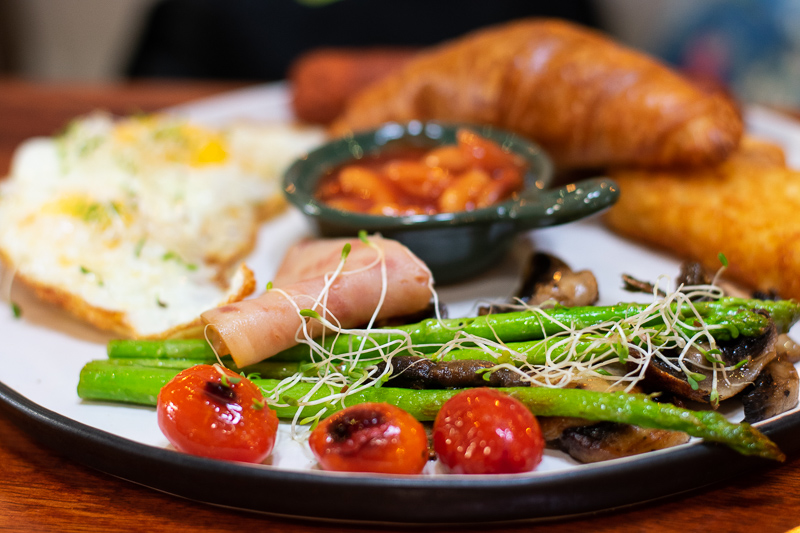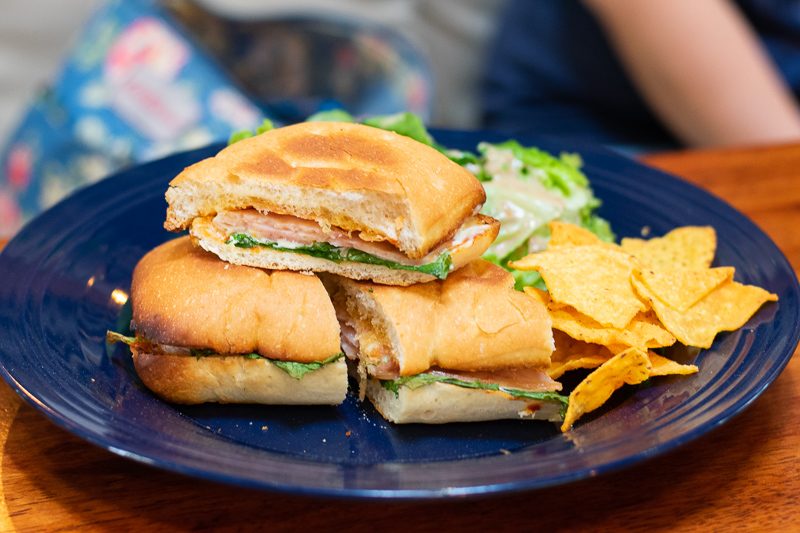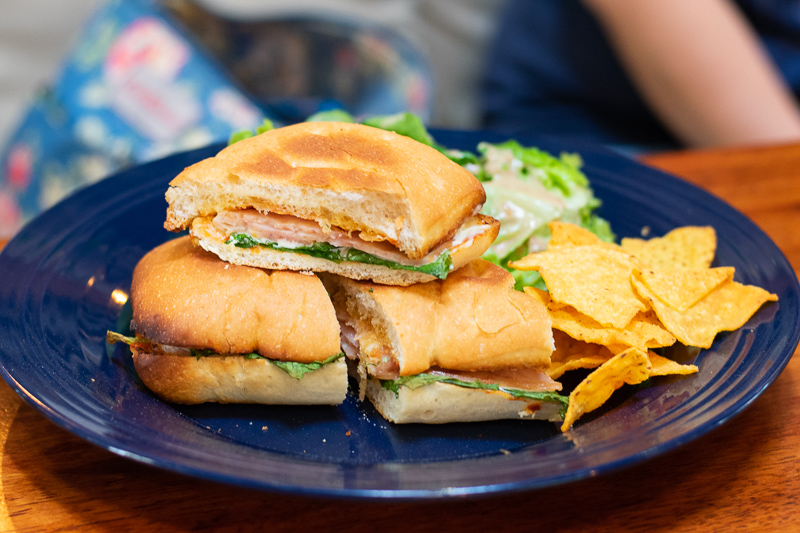 This was their BLT sandwich. They do have a sandwich section in their menu. The bread was actually crispy.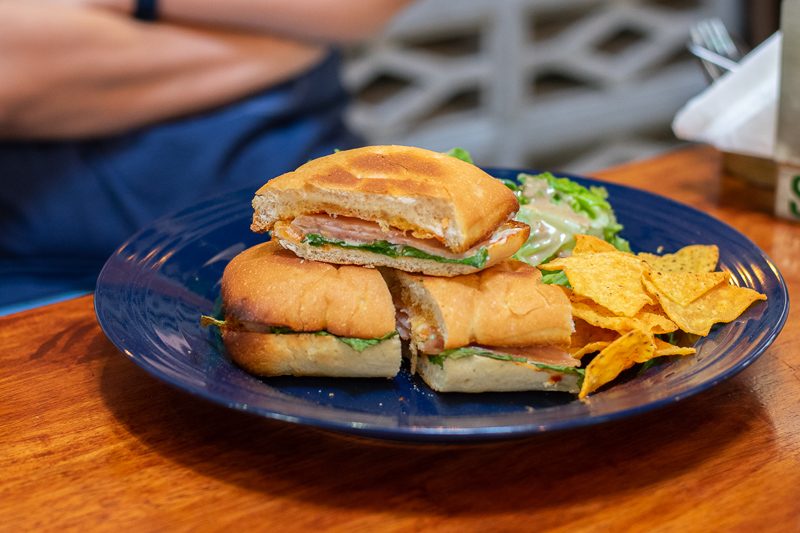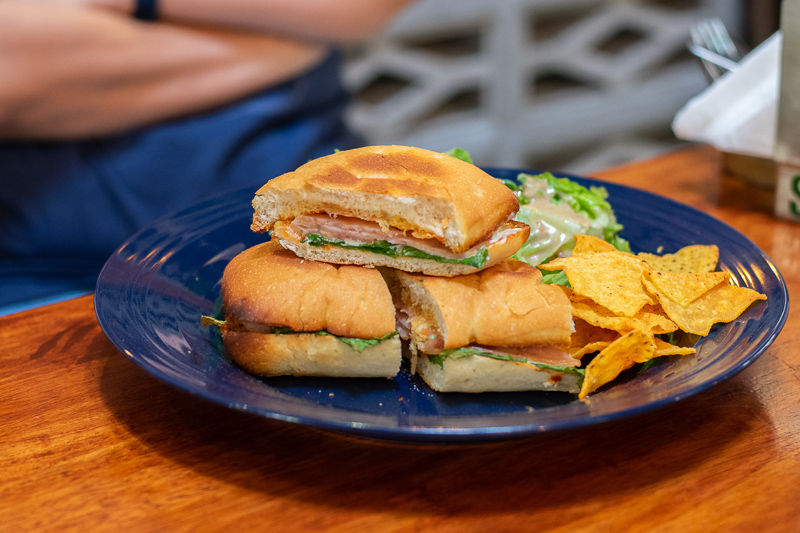 It came with nachos and salad.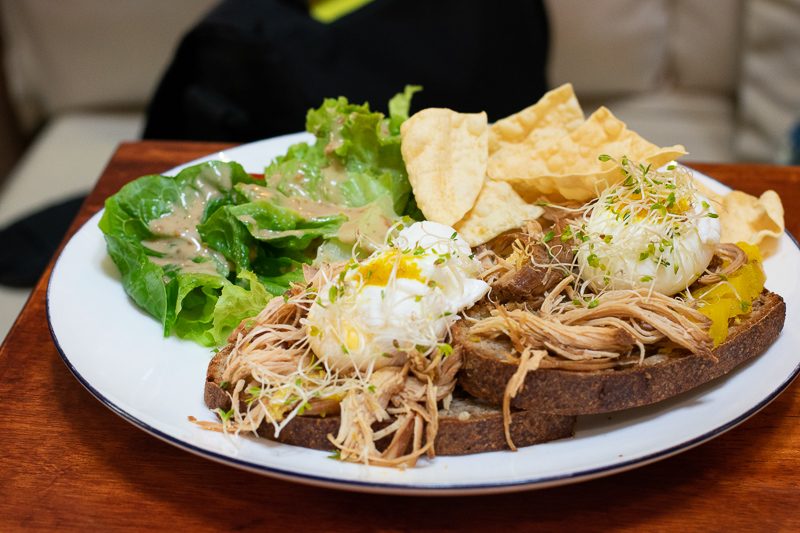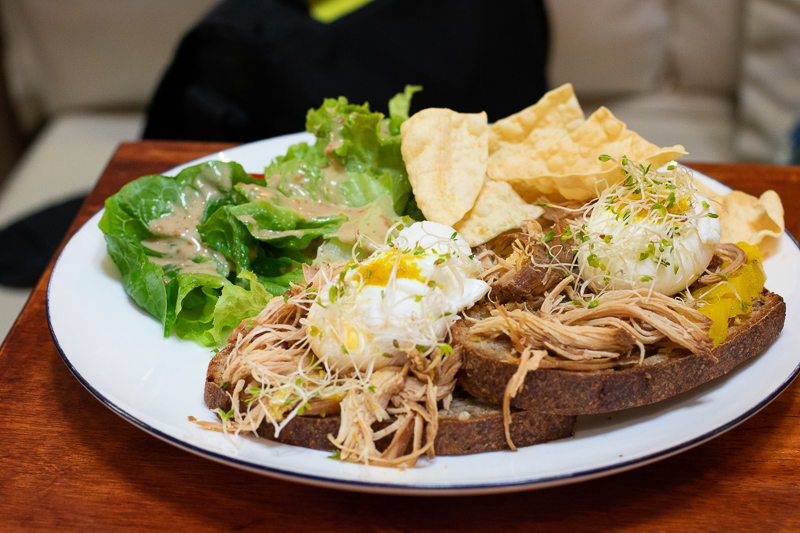 This one is like a hybrid. It's actually called Nanyang Egg Benedict and the meat is Pongteh chicken.
Overall, Heesan Kopi @ Jonker Street is one of the better cafes in small town Malacca. They have good food and the ambience is very pleasant.
The only critique is probably the portion. It would be nicer to have bigger portion for some of the dishes.
Location: 100 Jalan Hang Jebat, 75200 Melaka
---
Related articles:
6 Fun Things To Do In Akihabara, Tokyo
The Daily Fix Cafe Melaka – Awesome Cafe In Melaka
Best Food To Check Out In Melaka