Meiji Shrine is a popular tourist attraction in Tokyo (Japan) and is also known as Meiji Jingu.
Meiji Jingu is actually a Shinto shrine that is dedicated to Emperor Meiji and his wife. These days, tourists from all around the world and even locals visit the shrine.
It is actually a pretty huge area in the middle of Tokyo and definitely one of the most serene places we visited in Tokyo. They are currently having a construction until 2019 which means some parts of the shrine are off limits.
That doesn't mean you can't enter. You can still go in for a visit and they are open every day.
How to get to Meiji Shrine
It is actually pretty close to the Harajuku station. When you come out from the station, it should be a few minutes a way from the JR line.
There should be signs pointing to where Meiji Shrine is. I believe the entrance is actually the South Gate.
Another way is from the Meiji Jingumae station where it's a straight walk to Meiji Shrine. It's further than the Harajuku station.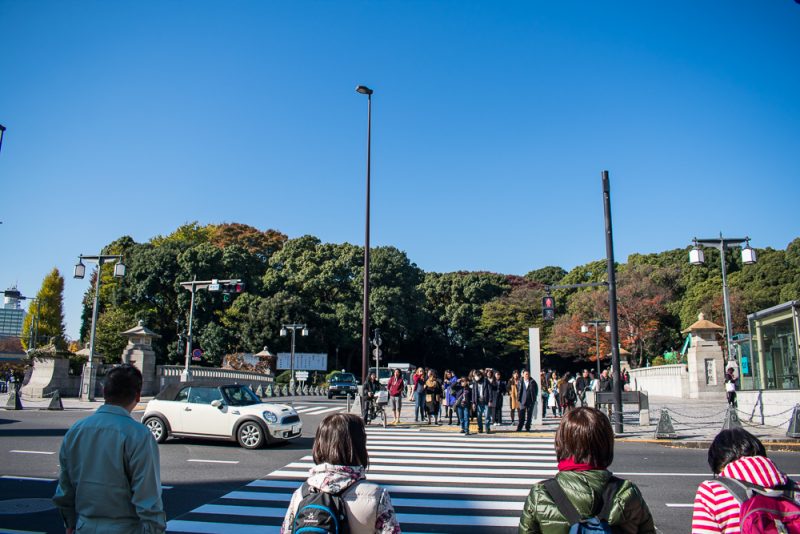 You should walk past this road and go straight all the way if you came from the Meiji Jingumae station.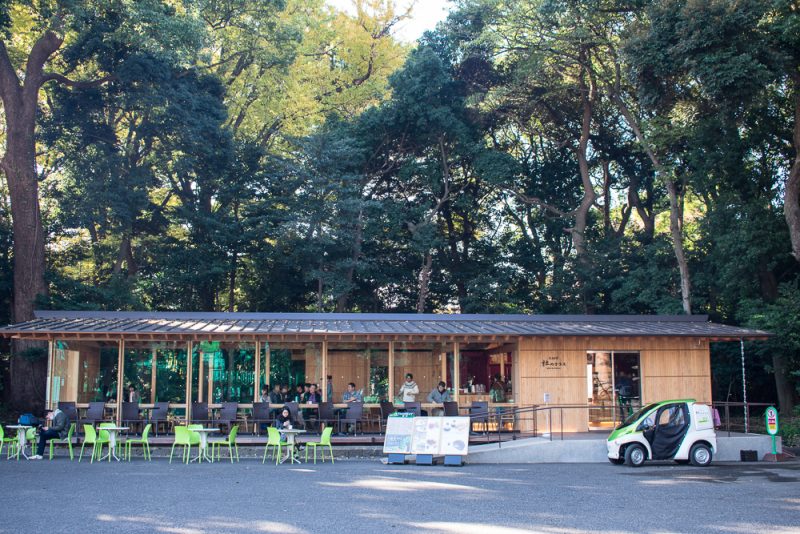 You should be able to see this food stop right at the entrance. The arch is just nearby.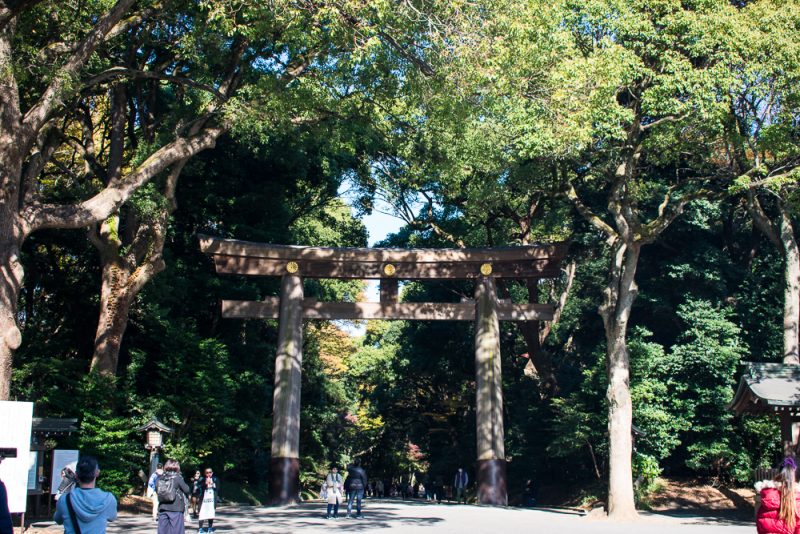 If you see this South Gate arch, then you're at the right place.
Things to see at Meiji Jingu Shrine
Personally, the best thing about Meiji Shrine (or the road towards it) is how quiet and serene it is. If you've been in the city for awhile, it can be quite hectic and tiring.
It's an awesome place to have a break from the city and listen to the birds chirping.
Yes, I actually saw people recording bird sounds here.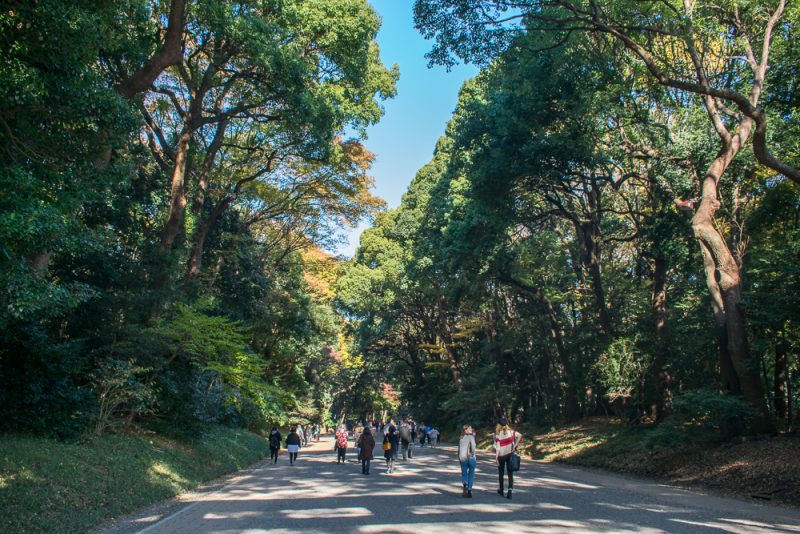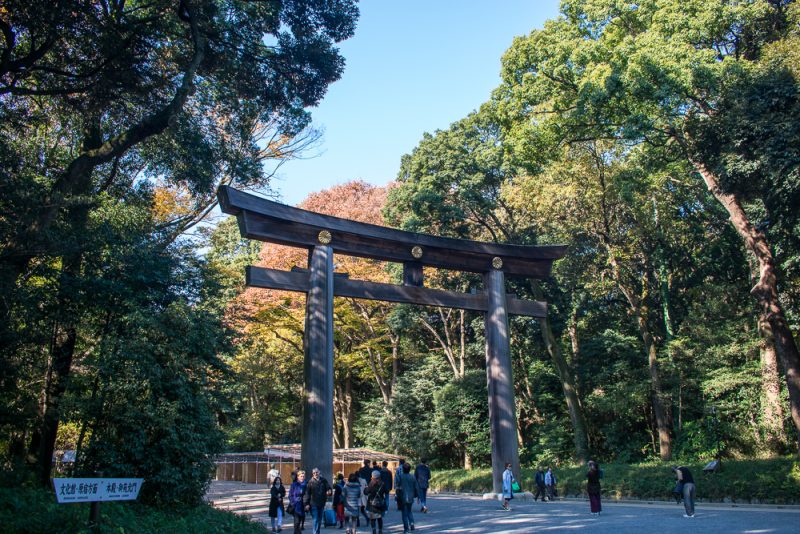 They have a couple of arches along the way to the shrine. It's actually a pretty long road and turned out to be a good exercise.
As it was nearing winter, the weather was amazing for a walk.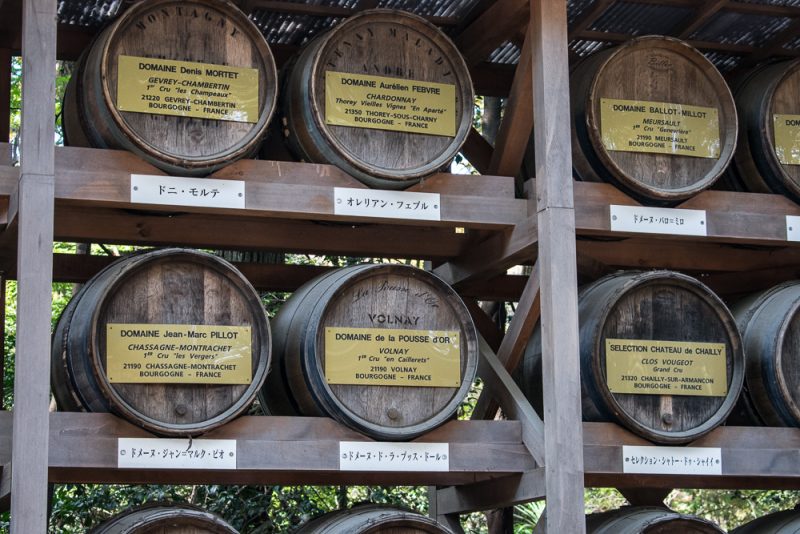 They had some wine barrels on display on the way.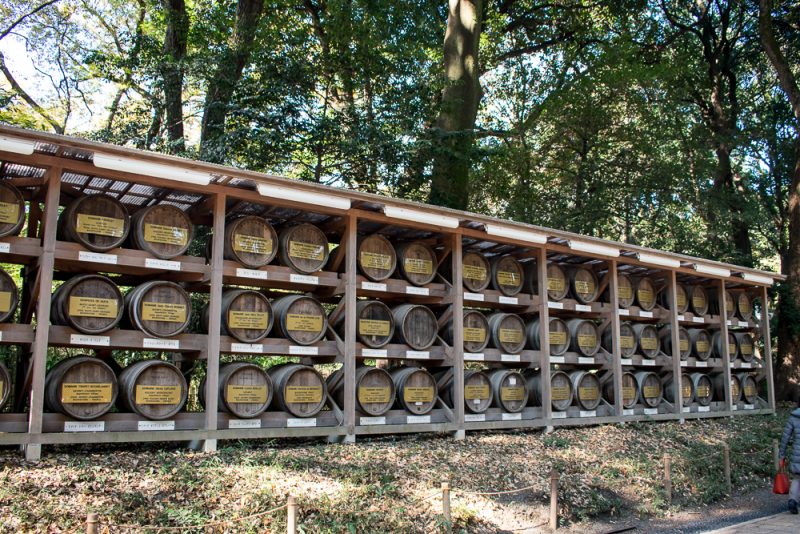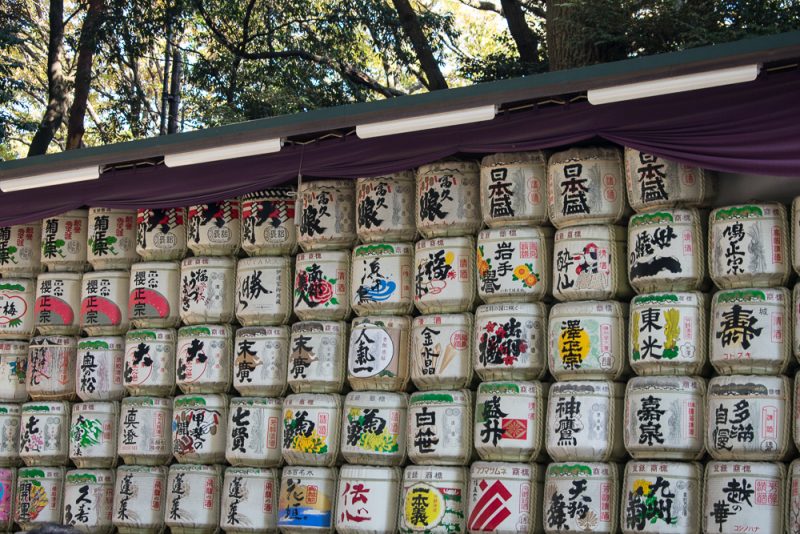 These are Japanese sake barrels. Very unique indeed!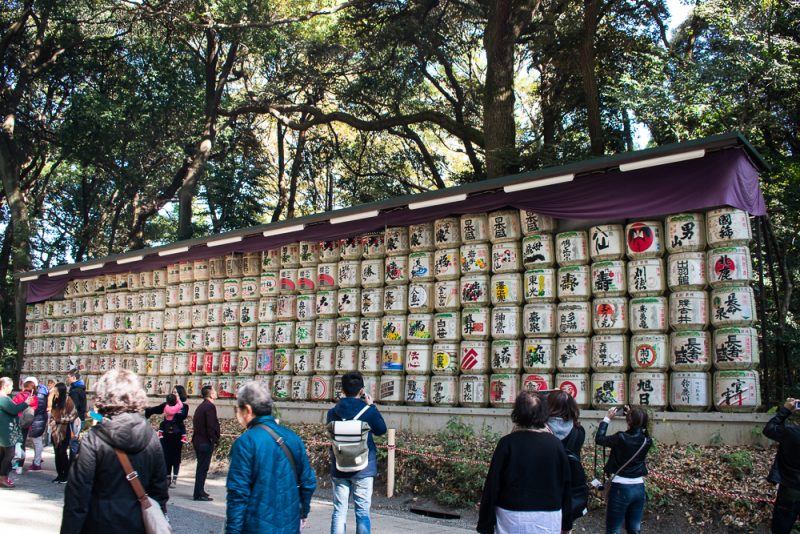 Many tourists were fascinated by it and took photos.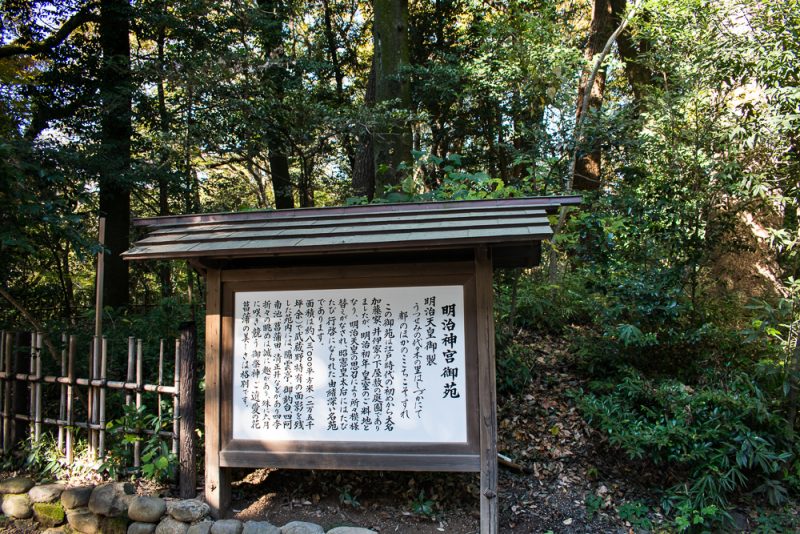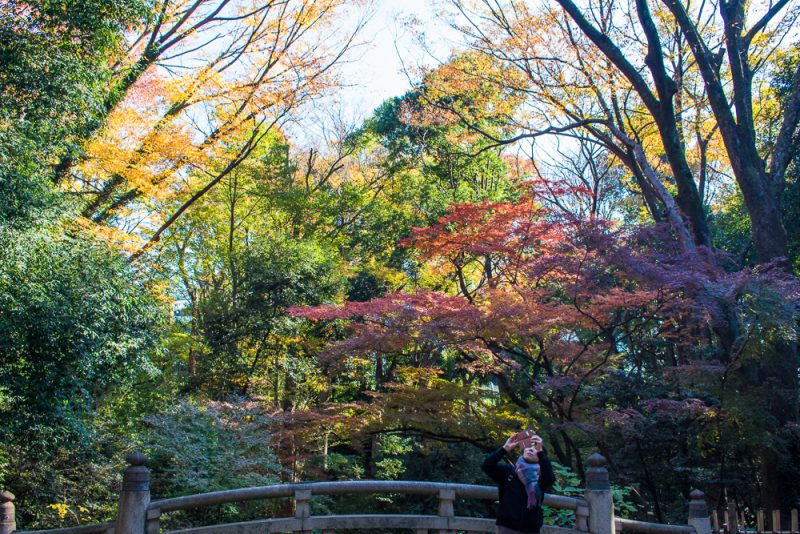 As it was the end of autumn, some of the leaves were yellow and red in color. There aren't that many here though.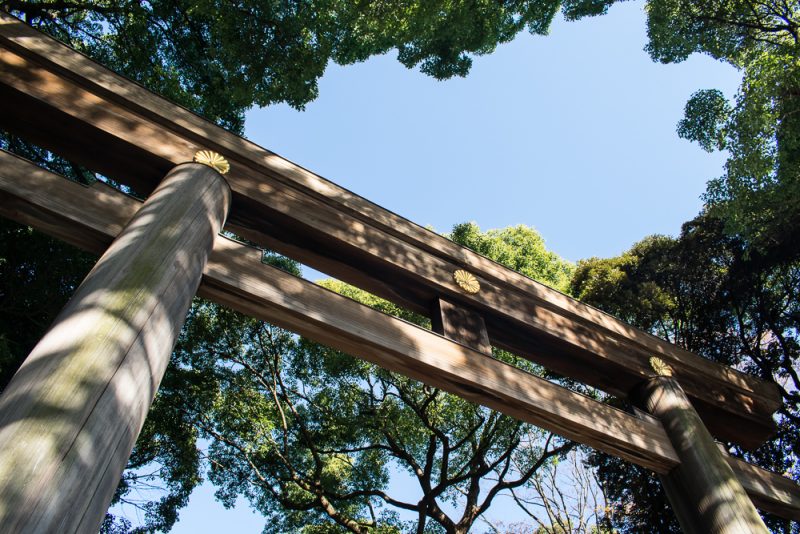 The arch looks pretty majestic in person.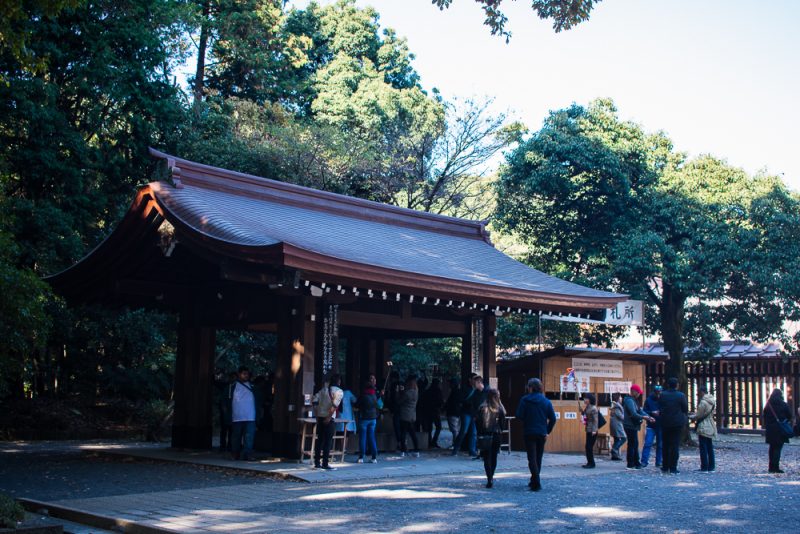 You know you're at the entrance when you see this.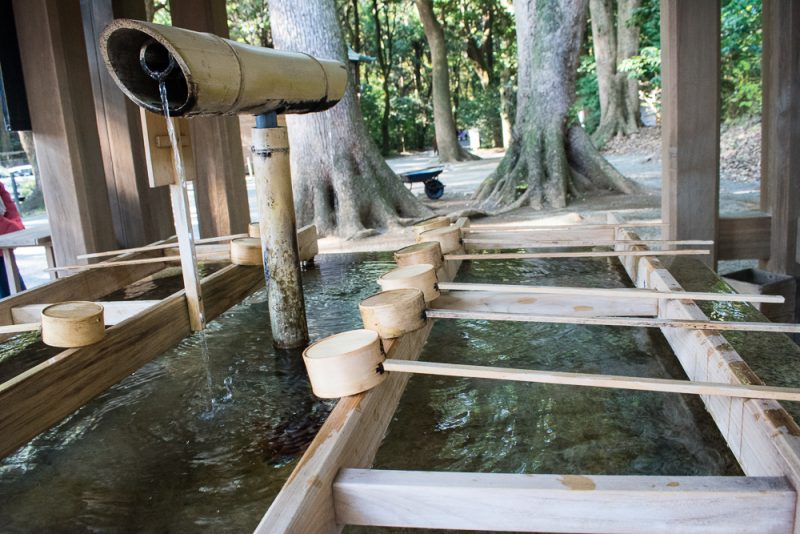 This is the Temizuya. I think you can rinse your hands and mouth with this, but I don't think you should drink it.
It's a hand-washing custom before entering the shrine. Please do not throw coins in it.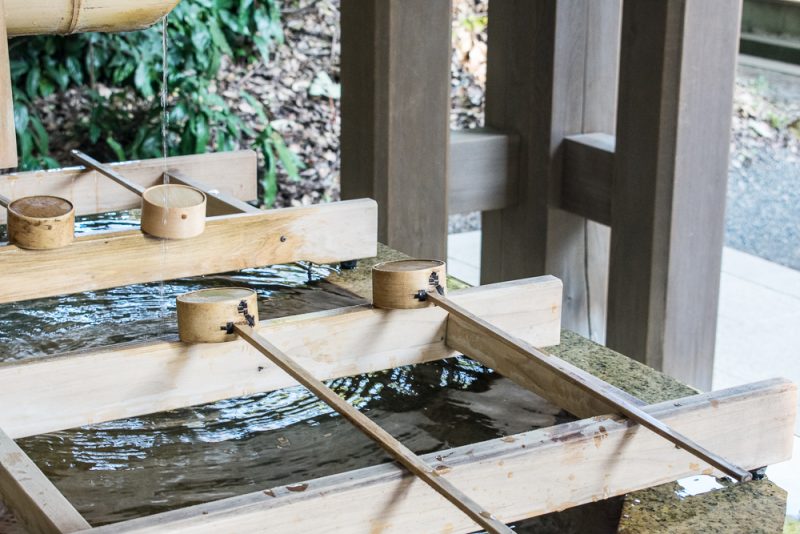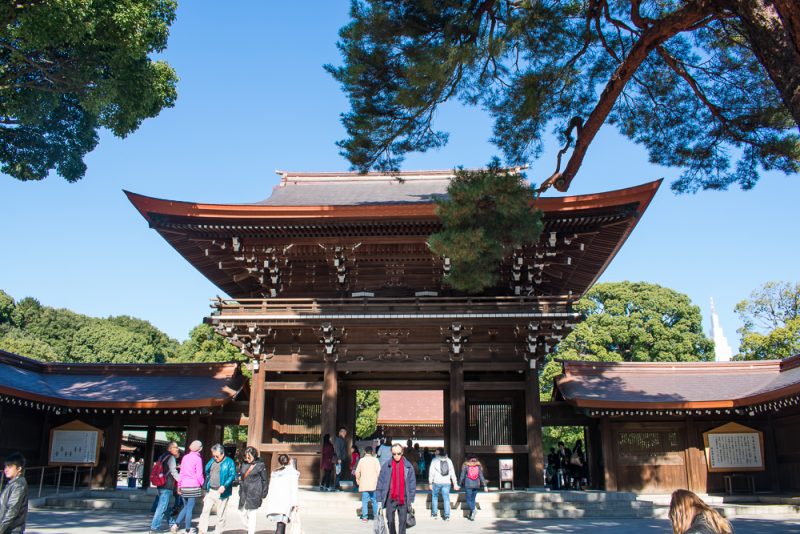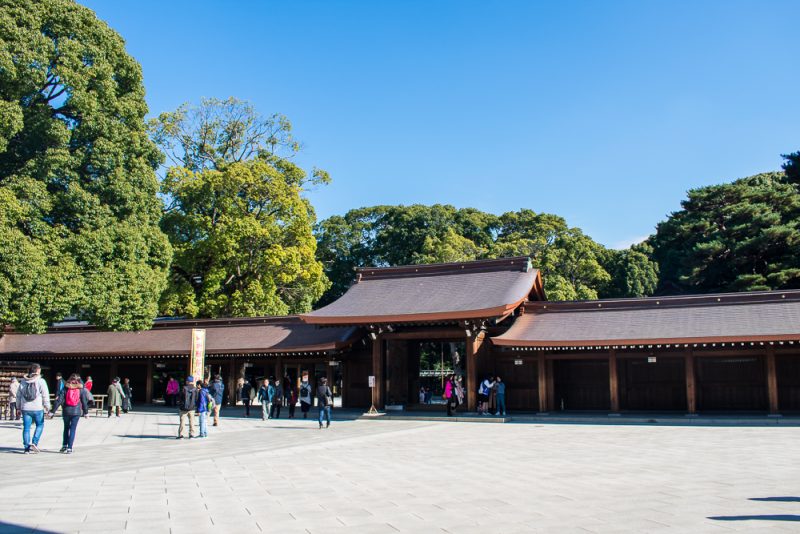 After walking through the entrance, there's a big space inside of it.
They were collecting funds for the preservation and restoration of the Meiji Shrine.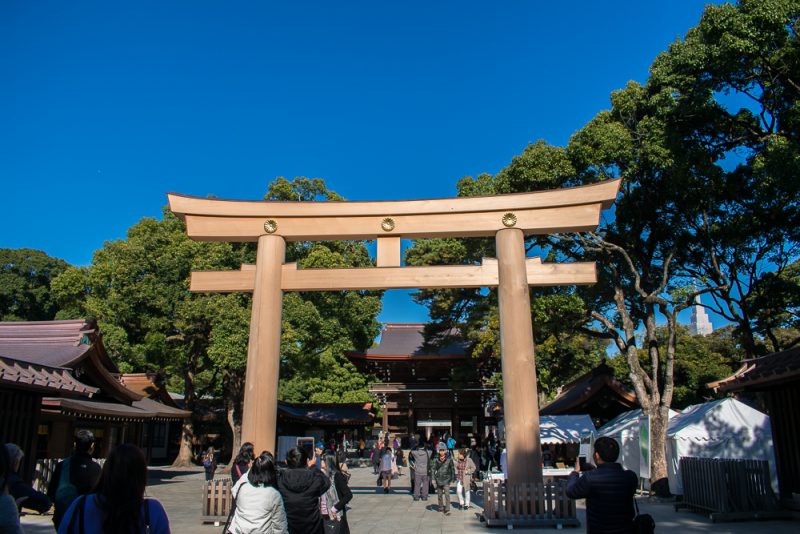 They also sold charms here probably to raise funds.
Some parts of the place were closed for construction.
Once you've finished your visitation, you can walk out either through the same way you came in, or through the other gate.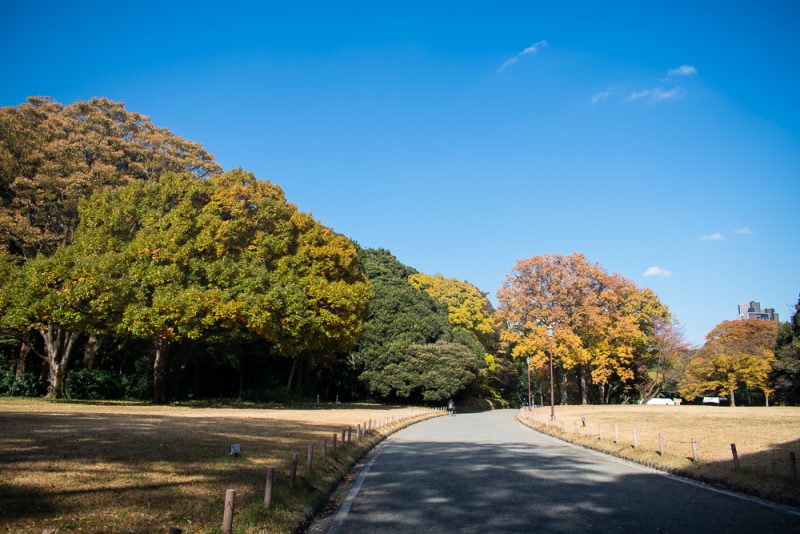 We opted for the other gate.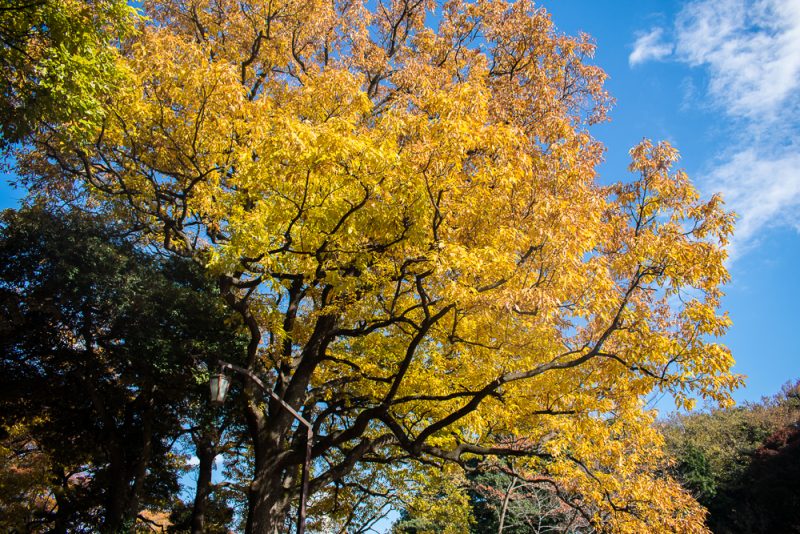 We went to the other gate because we thought Yoyogi Park was just there but we were pretty wrong.
It was a very pleasant walk indeed, with no noise from the city.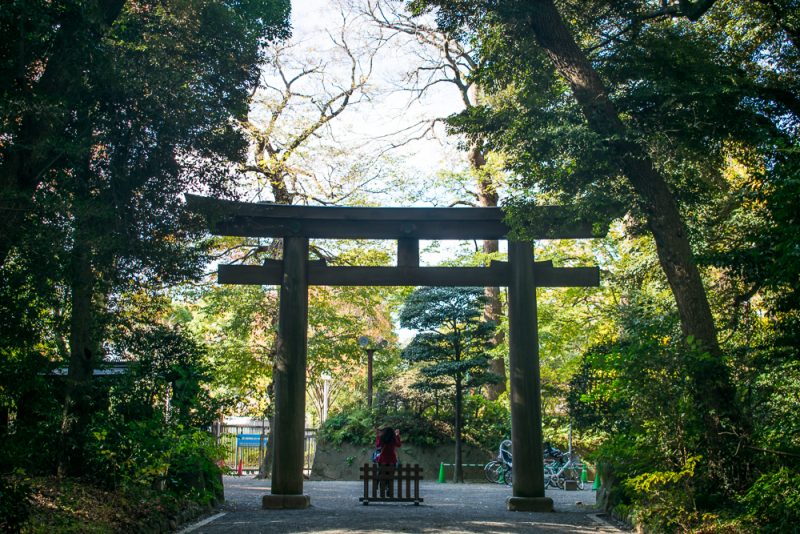 If you love to visit more quiet and serene places, then you should come to Meiji Shrine.
---
Related articles
6 Fun Things To Do In Akihabara, Tokyo
9 Fun Things To Do At Asakusa (Tokyo, Japan)
Things To See At The Singapore Botanic Gardens