Harajuku is a huge tourist attraction in Tokyo, Japan and they are known for their bizarre fashion sense. There are many things to do in Harajuku, including trying their Japanese crepes and observing their unique fashion sense.
This article will only be on Takeshita street, which is the most popular street in Harajuku.
Here are some of the things you can do in Harajuku, especially in Takeshita street.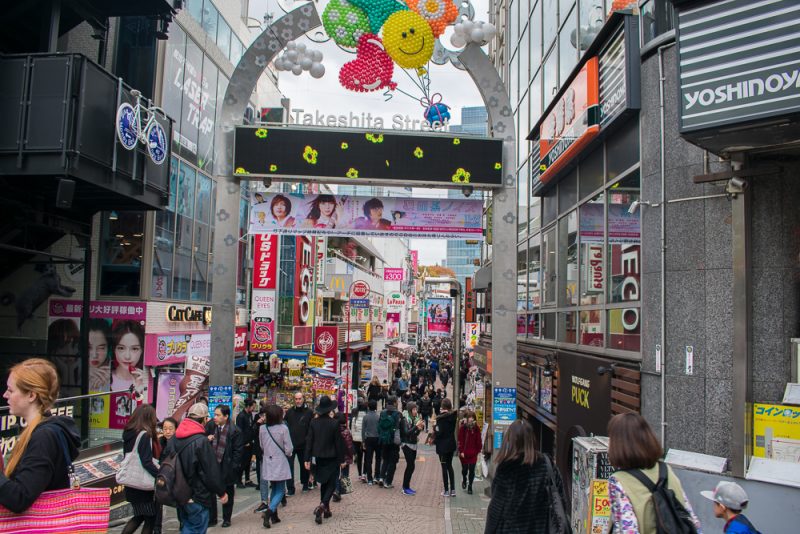 1. Eat some Harajuku crepes
Harajuku is known for their crepes, which is soft and has ice cream, fruits or other filling inside of it.
They tend to use a lot of whipped cream as well, but the cream is fresh as they use Hokkaido milk.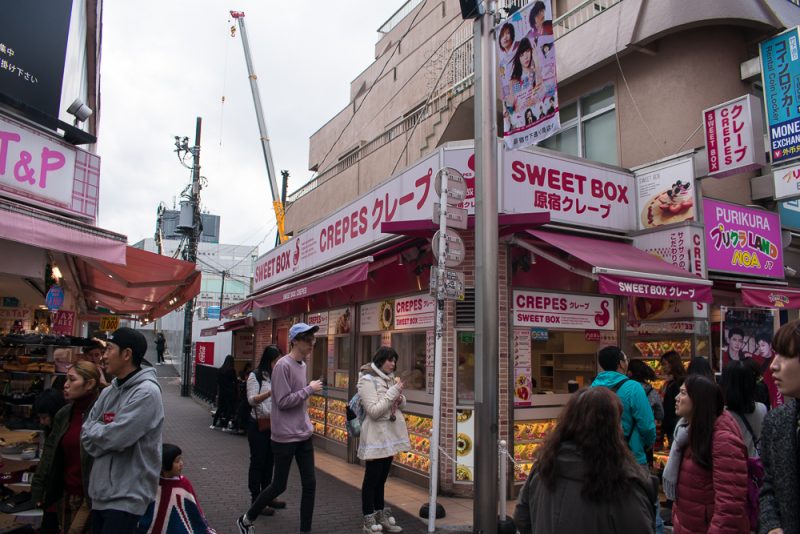 There are several crepe stores in Takeshita street and they're all pretty good I think. The popular one is probably Marion crepes but we didn't try that.
We went for Sweet Box instead, as we saw a short queue.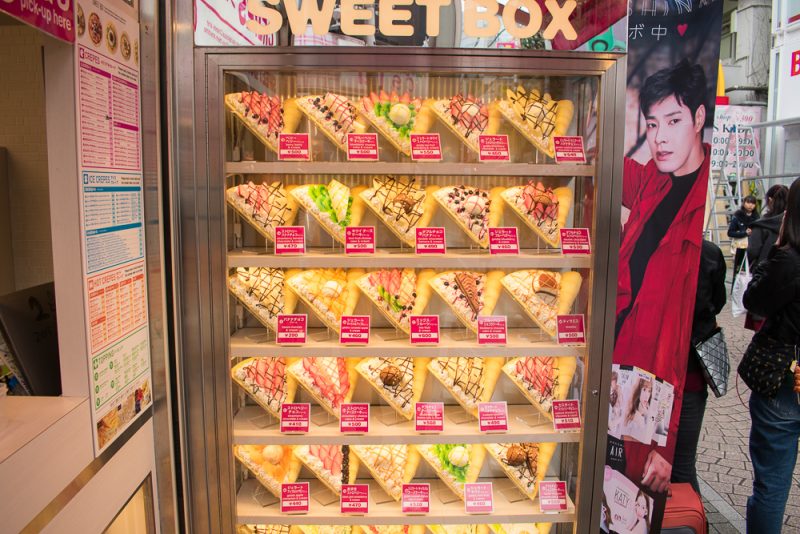 They have so many different flavors for you to choose from. Some has more fruits while some of the crepes do not have ice cream.
It depends on your preference. The display on the outside makes it much easier to choose.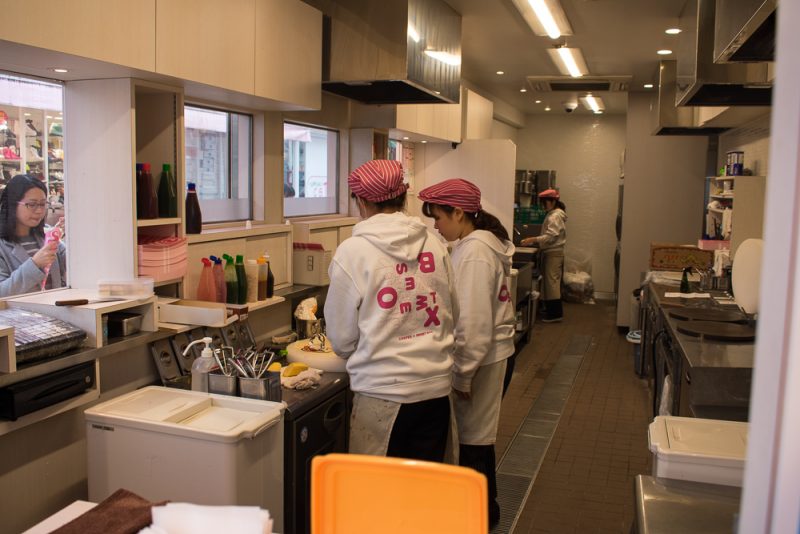 You can watch the staff preparing the crepes from scratch. You can see for yourself that it's done hygienically.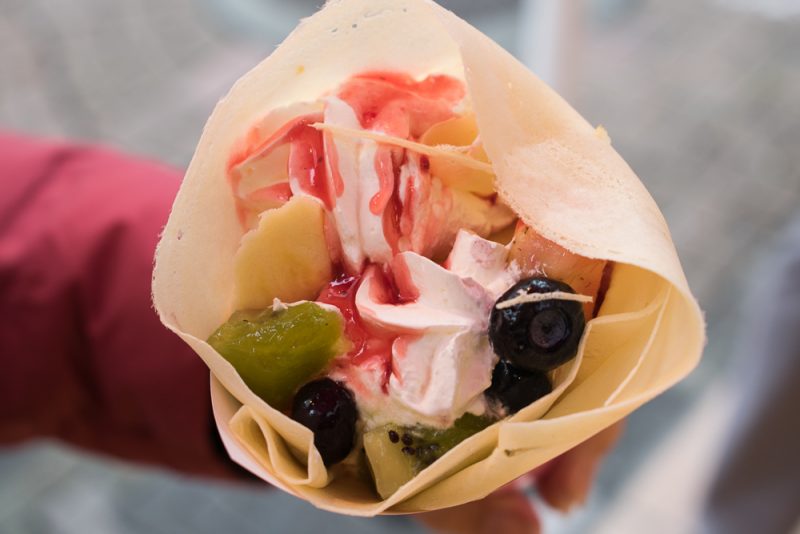 As you can see, they have kiwi, banana, grapes and other fruits and lots of whipped cream. This one has no ice cream.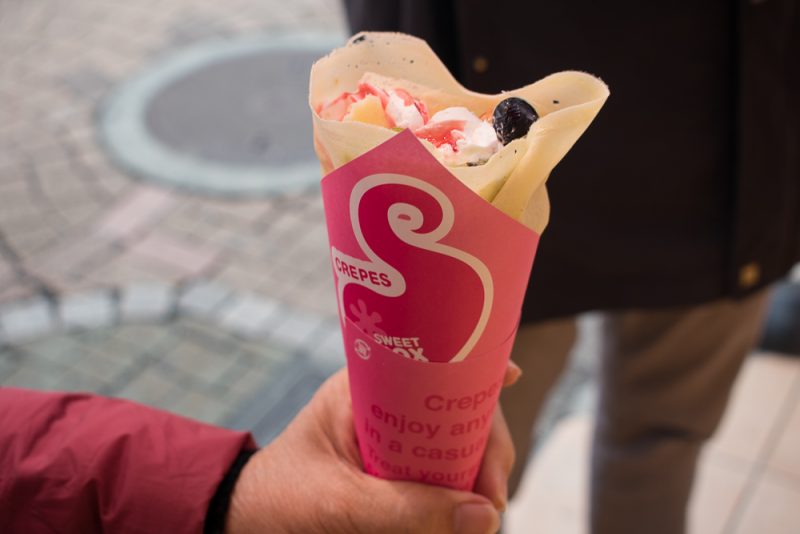 As space is limited in Tokyo, you have to either stand nearby or sit on the stools provided by them.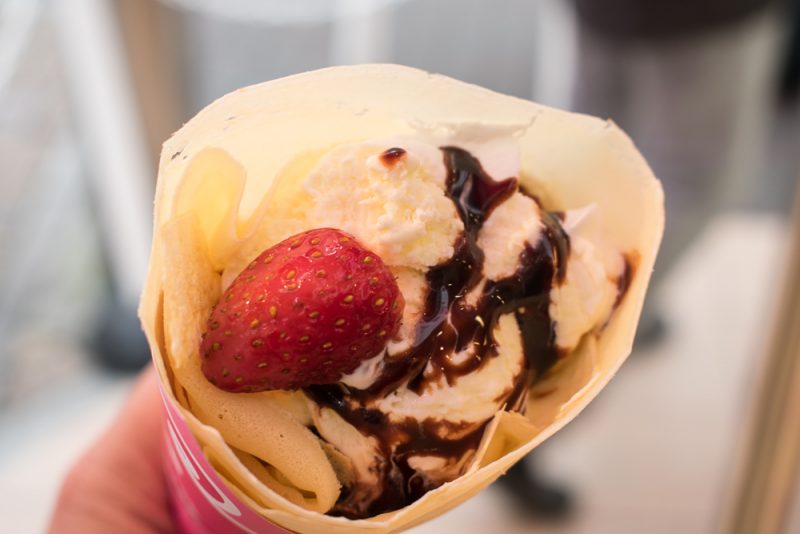 This crepe has ice cream and less fruits in it. It all depends on your personal preference.
2. Buy local souvenirs that are unique
Harajuku is definitely one of the more bizarre places you'll encounter in Tokyo, although most places are rather unique.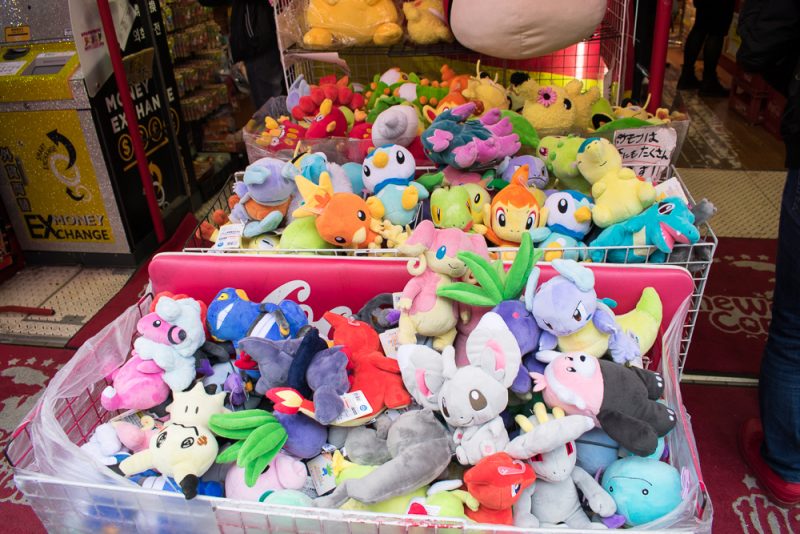 They have plenty of Pokemon plush!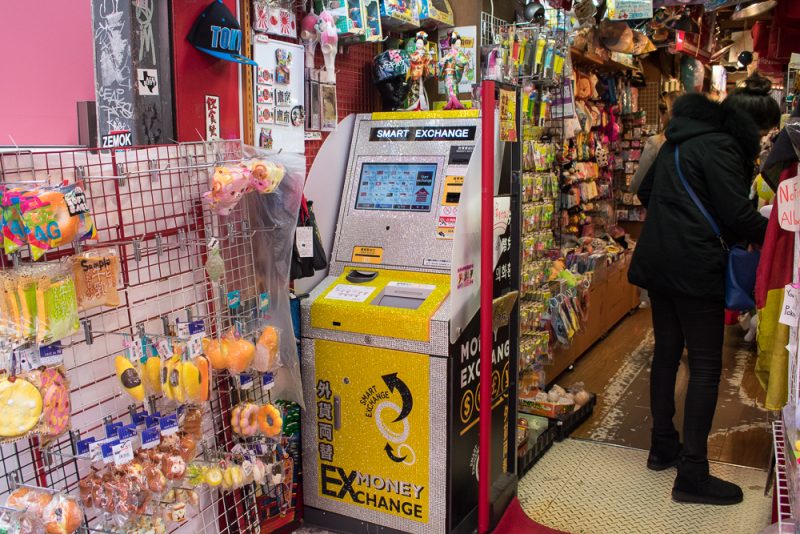 I didn't actually take photos of the rather unique clothes that they sell, but there are plenty of them.
If you want to buy back some of the weirder souvenirs, maybe you can consider Harajuku.
3. Visit Calbee
Calbee is probably the most well known shop selling potato chips or other potato related snacks.
It was almost Christmas when this photo was taken, so they had Christmas decorations.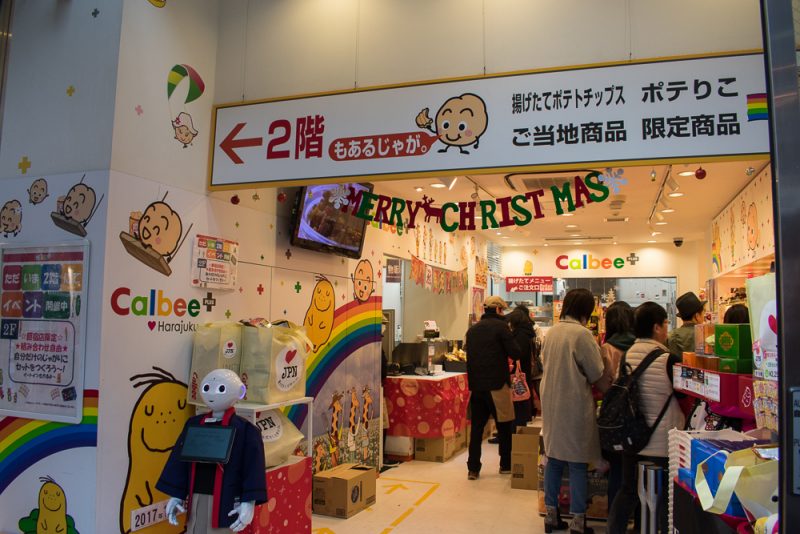 There was a queue for their awesome potato chips. The chips are great by themselves, but adding hot chocolate sauce on it together with Hokkaido milk ice cream is divine.
It was definitely one of the best snacks that I've eaten in Tokyo.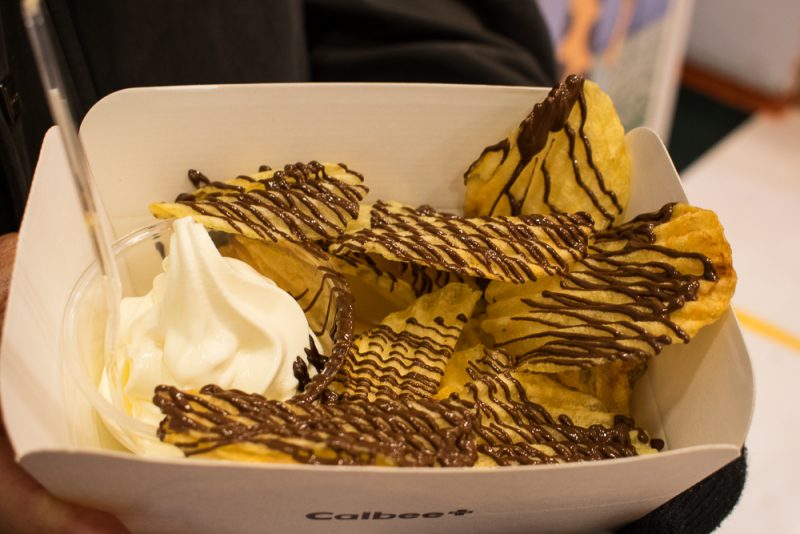 They also sold potato soup which is served in a cup (image below).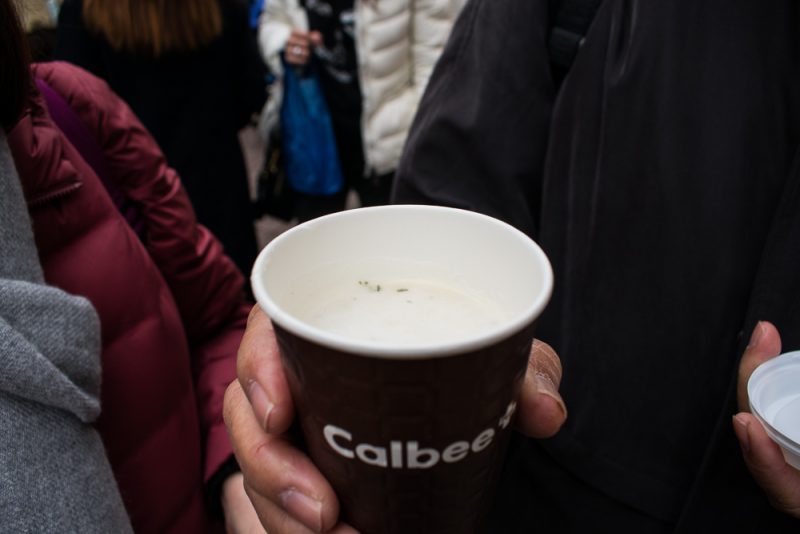 The Calbee store is two stories high and you can actually go upstairs to eat. They have no tables or stools downstairs.
You'll be greeted by this cute Calbee plush when you go up the stairs.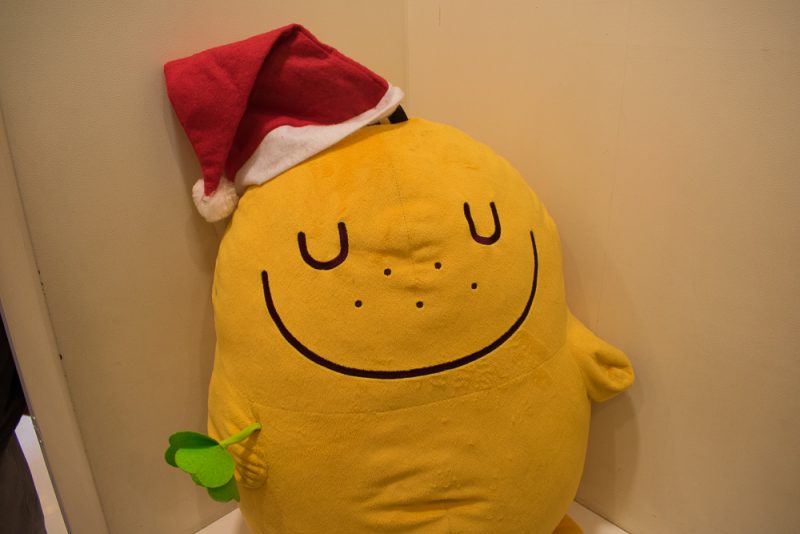 If you happen to be at Takeshita street, why not stop by Calbee?
4. Observe the fashion trends on the street
Takeshita street used to be known for the newest fashion trends. You'll be able to see all kinds of hairstyles and clothes worn by students or young adults.
That said, it's not so obvious these days. Maybe it's only on weekends so when we went, there weren't that many.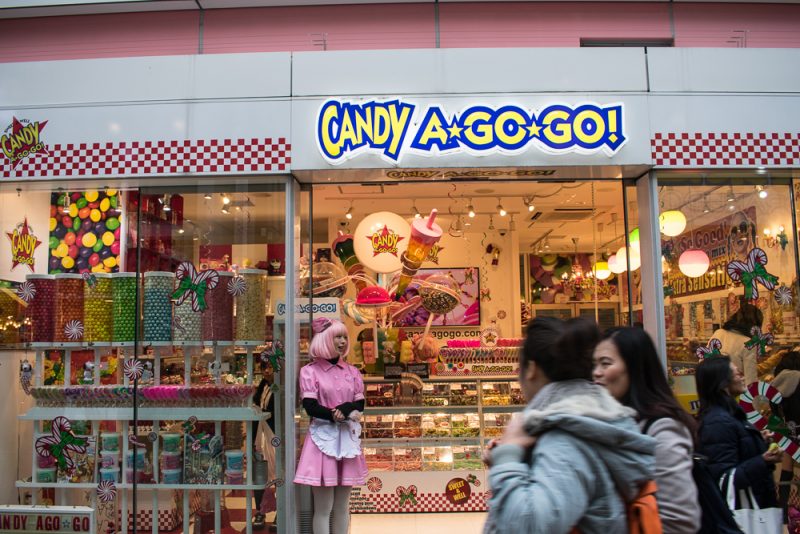 They have a staff outside of this candy shop that has to dress up in pink. They take shifts but there's always someone outside promoting the store.
5. Visit a 100-yen store (Daiso)
The best place to buy souvenirs or even some snacks may actually be 100-yen stores. You can find Daiso on Takeshita street itself.
It's a few stories high, so you won't miss it.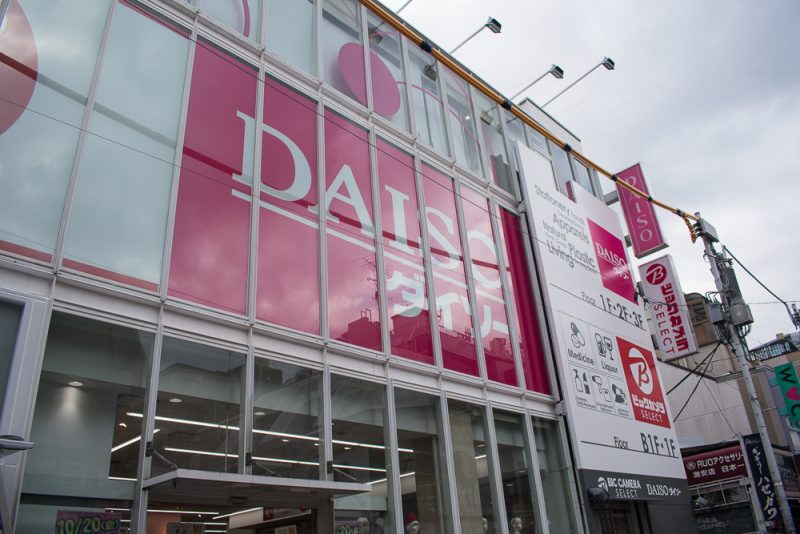 Daiso is even cheaper than Don Quijote as most of the items are only from 100 yen. If it's a 100 yen item, they normally do not have a price tag.
If it's more expensive like 300 yen, then you should see a price tag on it.
They sell lots of cute souvenirs (e.g. sushi magnets) and even locals shop here. If you're on a budget, then it's the right place to visit.
6. Visit a cat cafe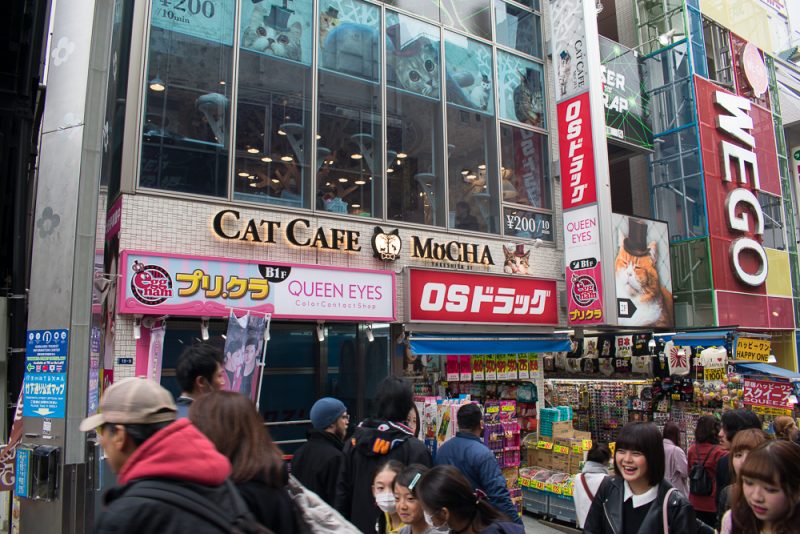 They have plenty of cat cafes in Harajuku, not just on Takeshita street. They do have such cafes outside of Harajuku as well.
This particular cafe (MoCHA) is quite a well known cafe and they have quite a number of cats inside. Do give it a visit if you love cats!
There are many other streets on Harajuku
This article only covered Takeshita street but Harajuku is much bigger than this.
Do give other streets a visit as well and you may find lots of interesting attractions.
Meiji Shrine is actually very near Harajuku so you may want to go there.
---
Related articles:
Tokyu Stay Hotel Review – Awesome Location In Shinjuku
9 Fun Things To Do At Asakusa (Tokyo, Japan)
Hakone Day Trip – Round Course (Japan)