Calanthe Art Cafe is a popular cafe near Jonker Street (Malacca) and is also known as Malaysia 13 States' Coffees.
It is located on a side road, right before Jonker Street and they serve coffee from all states in Malaysia.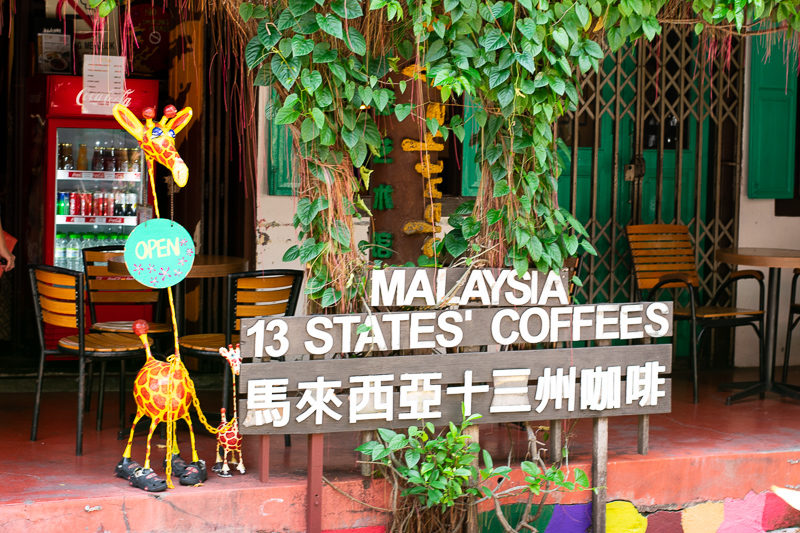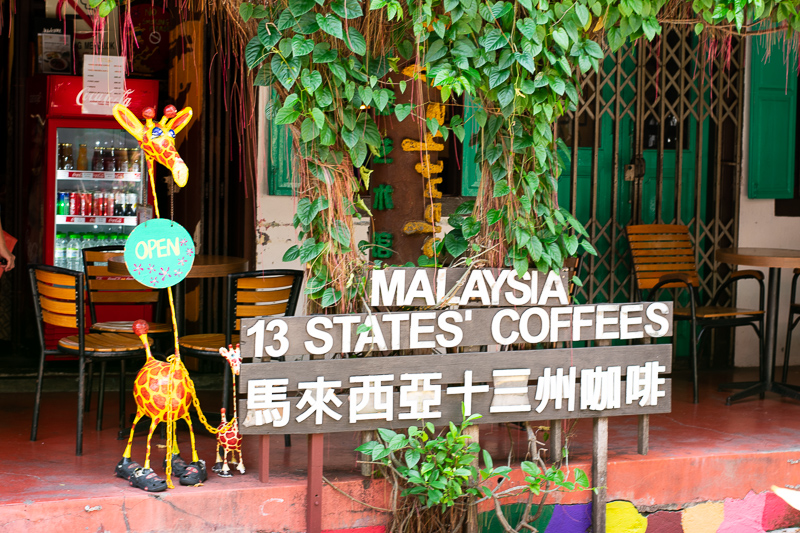 It has that uniquely Melakan feel to the cafe. It is quite narrow like most of the traditional shop lots here.
Houses or shop lots built long ago here tend to be long and narrow. The building is probably the same, just that they renovated it into a cafe.
They have been open for many years and have been featured in many blogs and some travel shows.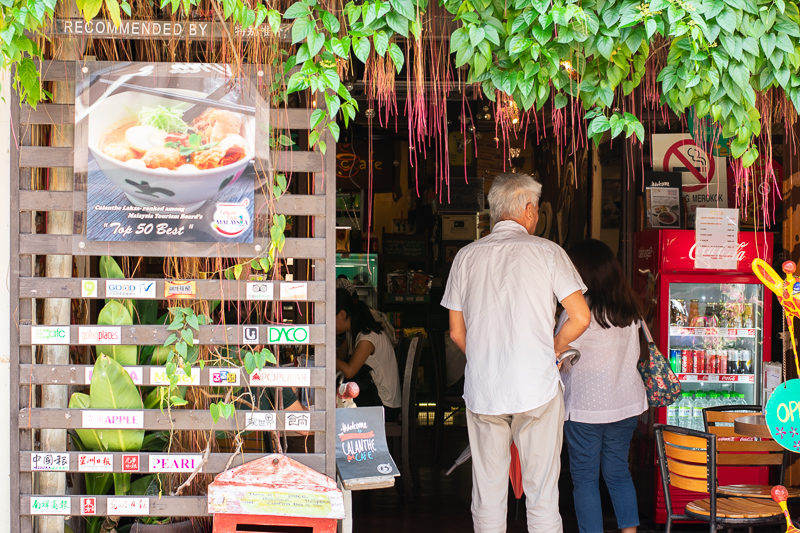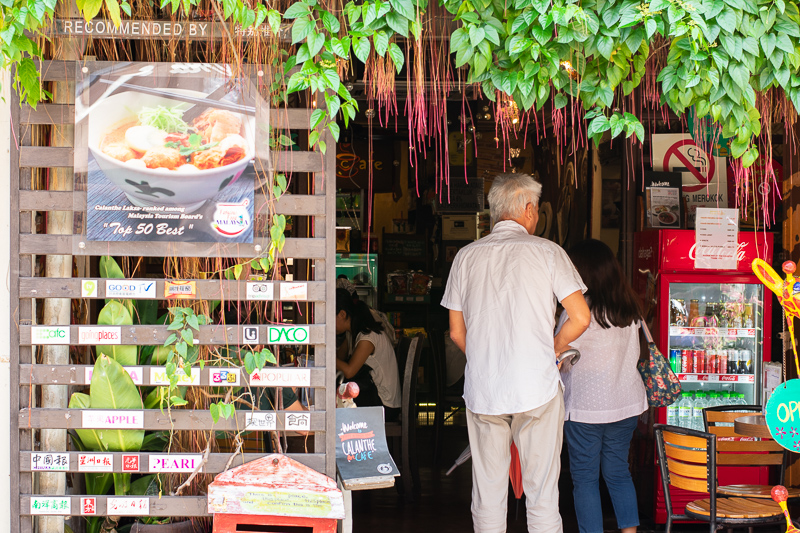 As mentioned above, they serve coffee from all of the different states. Each state has their own way of preparing coffee.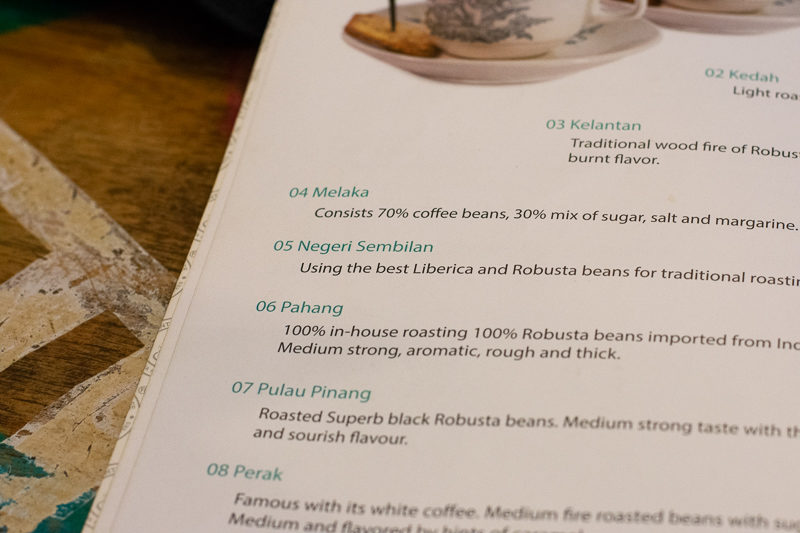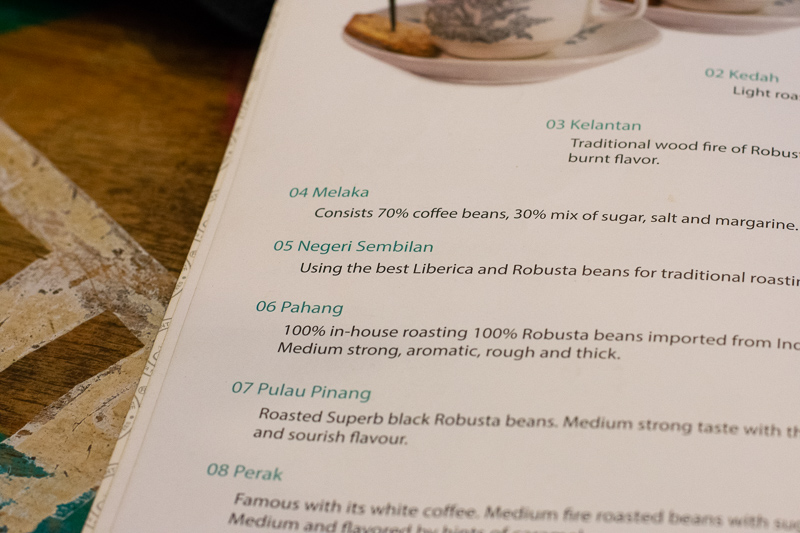 In the menu, they will explain what ingredients are used in the coffee from each state.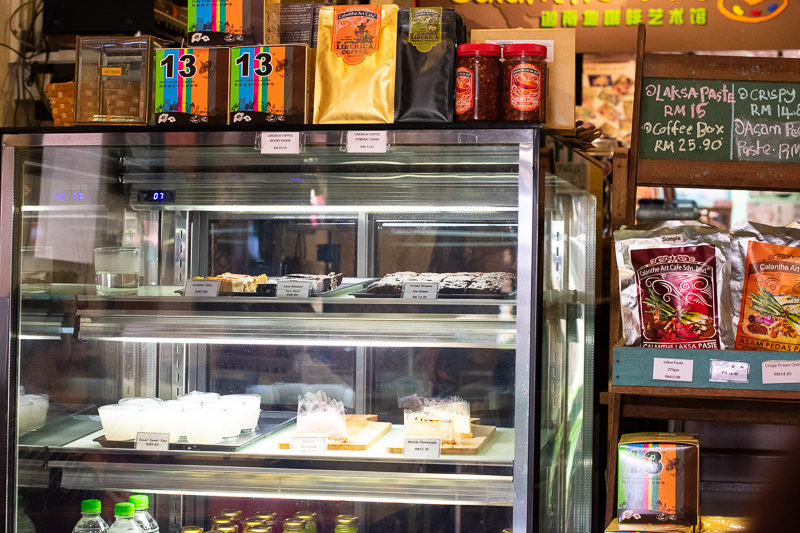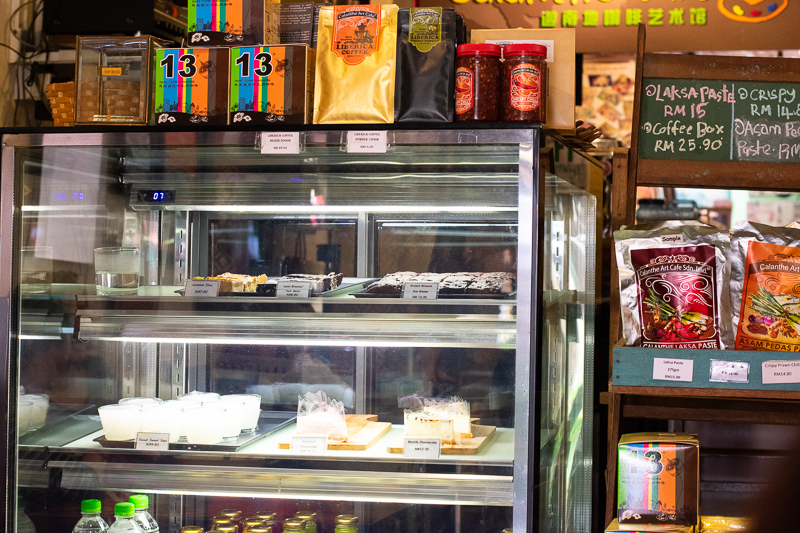 Calanthe Art Cafe also serves desserts apart from their main courses.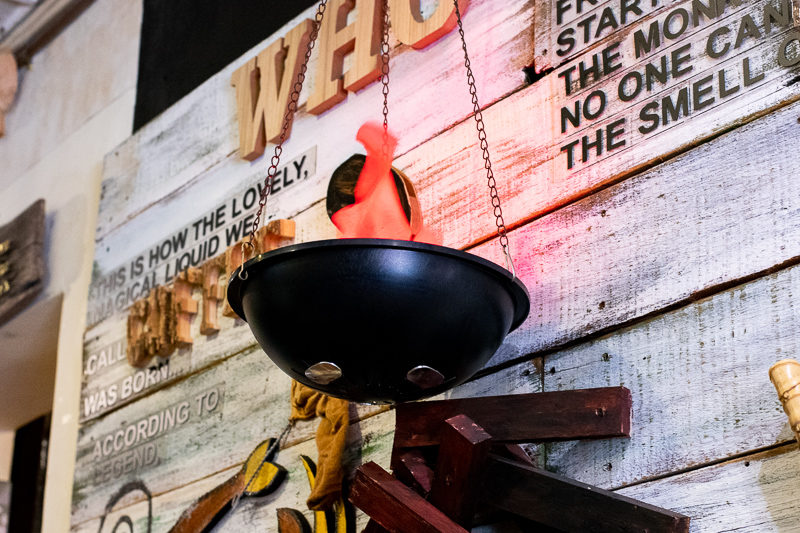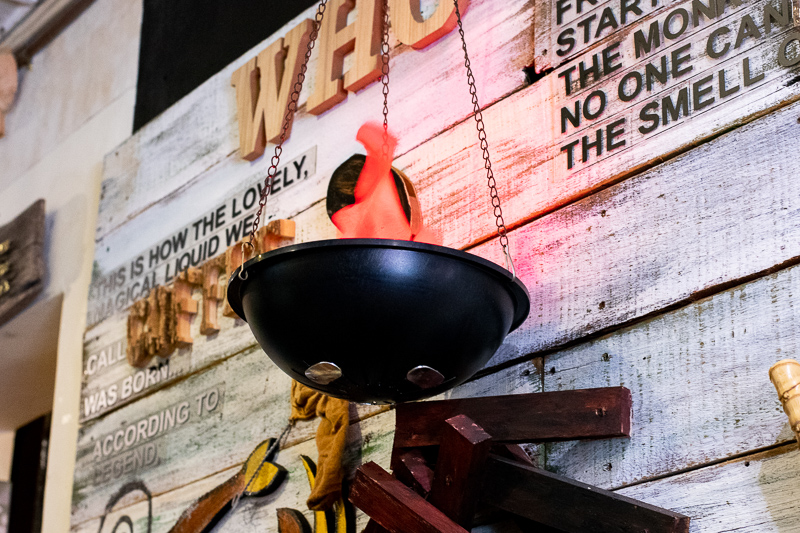 One thing that stands out in this cafe is the number of decorations on the wall. It is definitely heavily decorated, especially if you sit further inside.
Unfortunately, I didn't take the photos further into the cafe.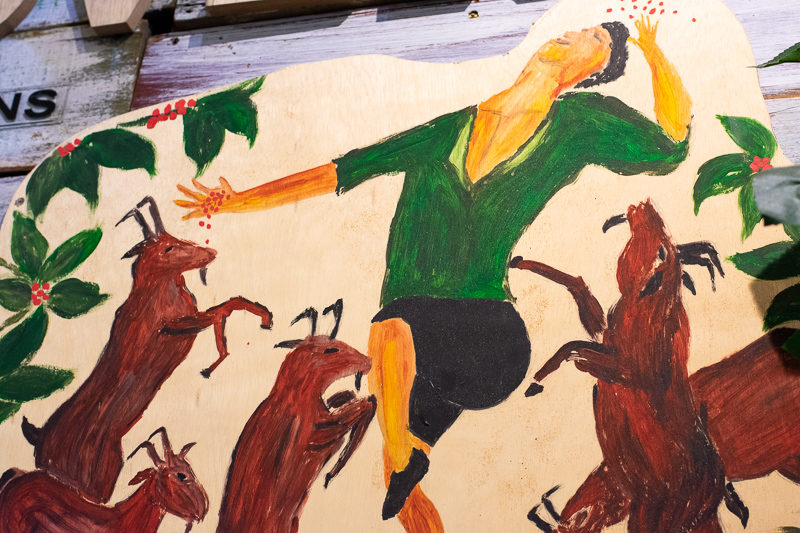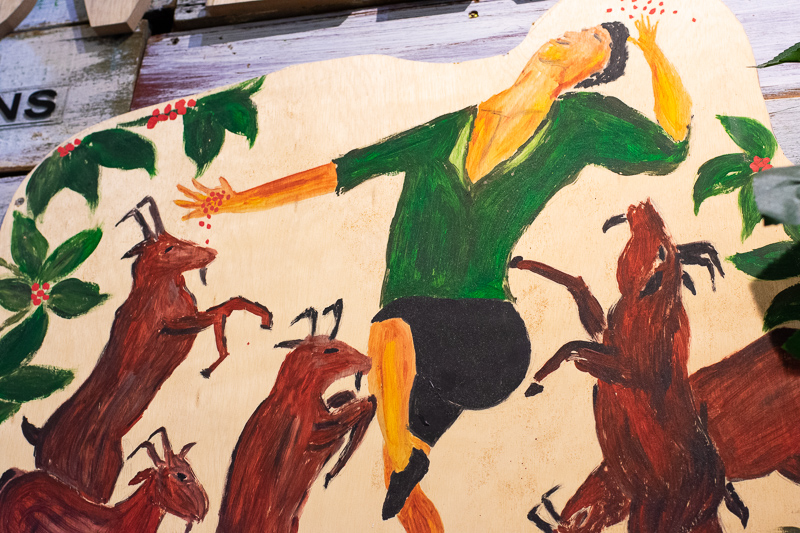 Very interesting painting of goats.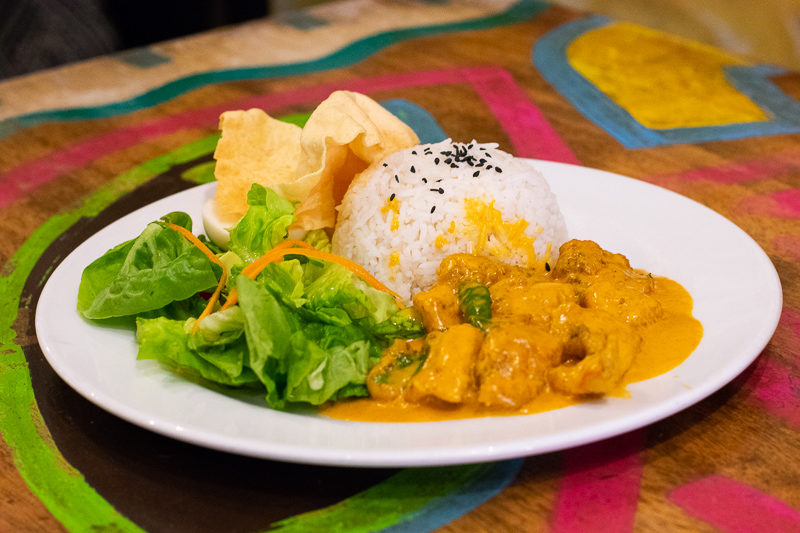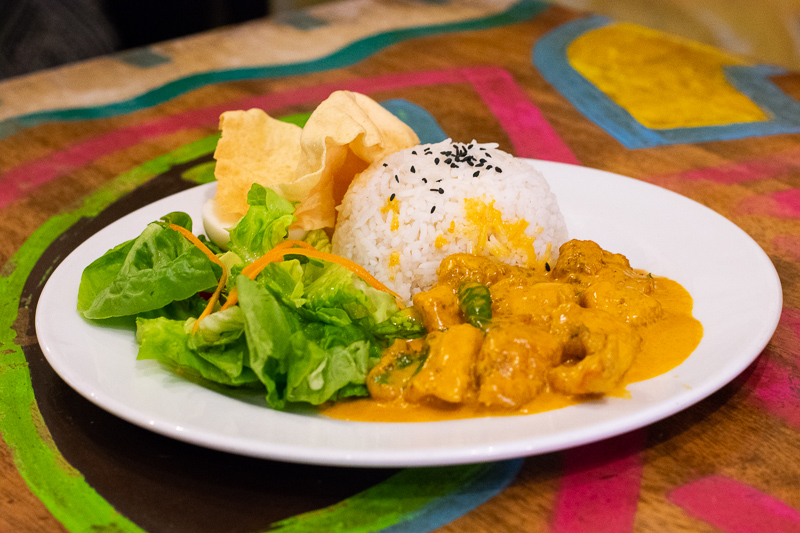 One of their recommended main course in the menu is the rice with butter milk curry chicken.
It's unique because we normally eat butter milk chicken but they added curry on top of it, and it was refreshing.
The food is actually quite affordable compared to other cafes.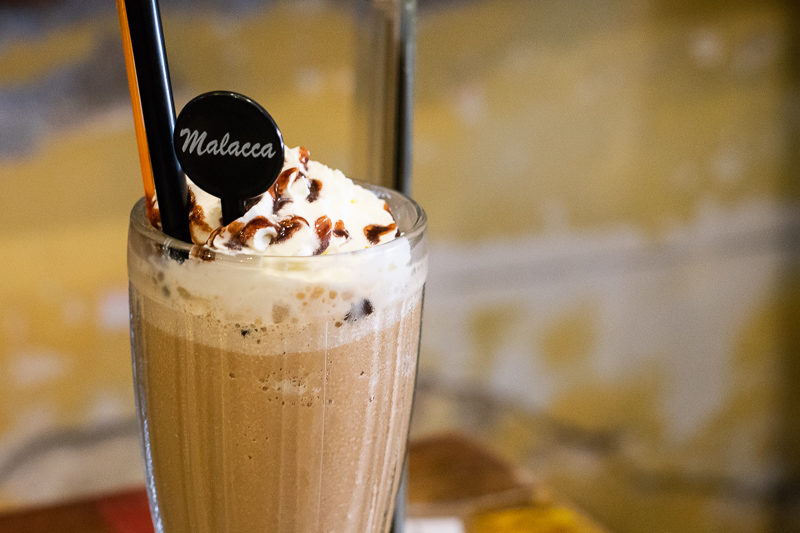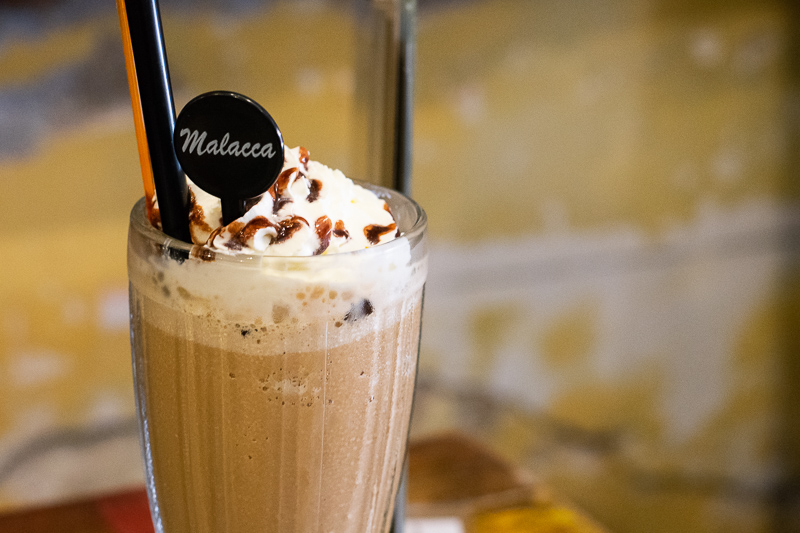 This is their ice blended coffee from Malacca. Probably tasted like one of those Aik Cheong coffee.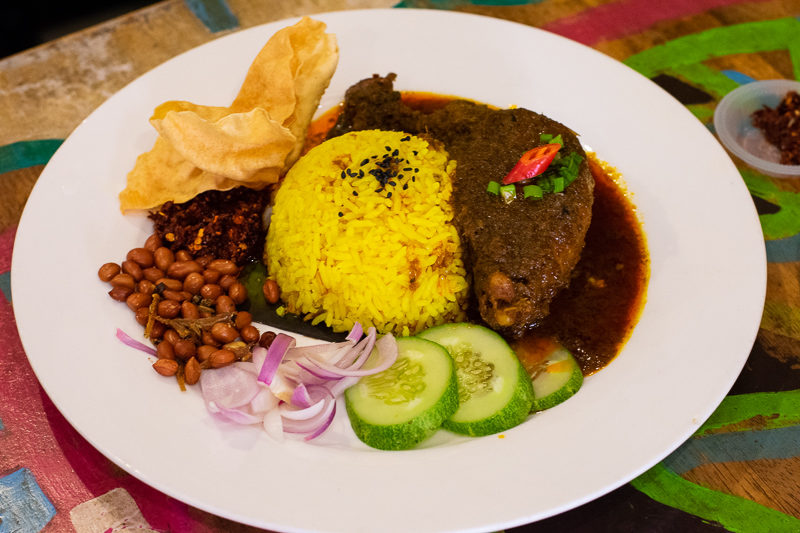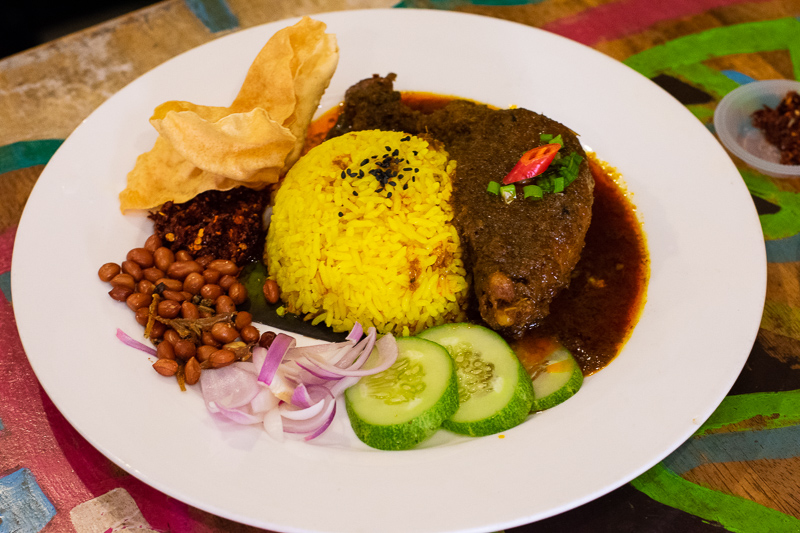 Their rice with chicken rendang.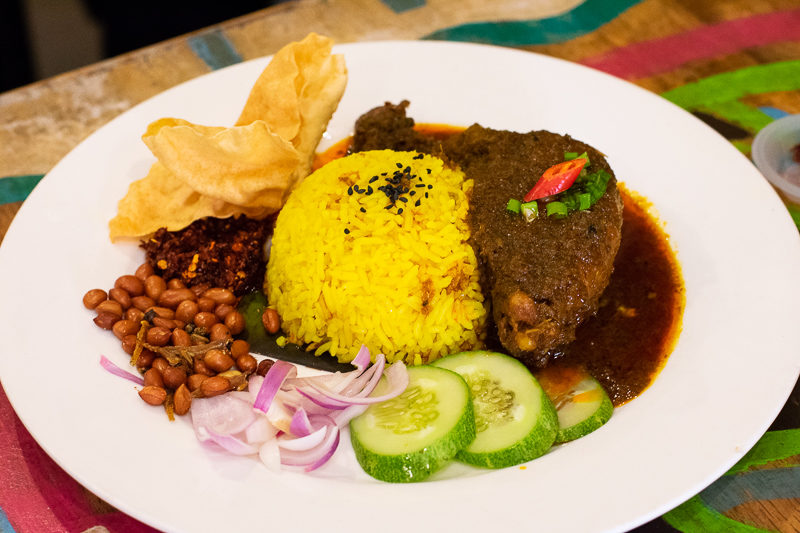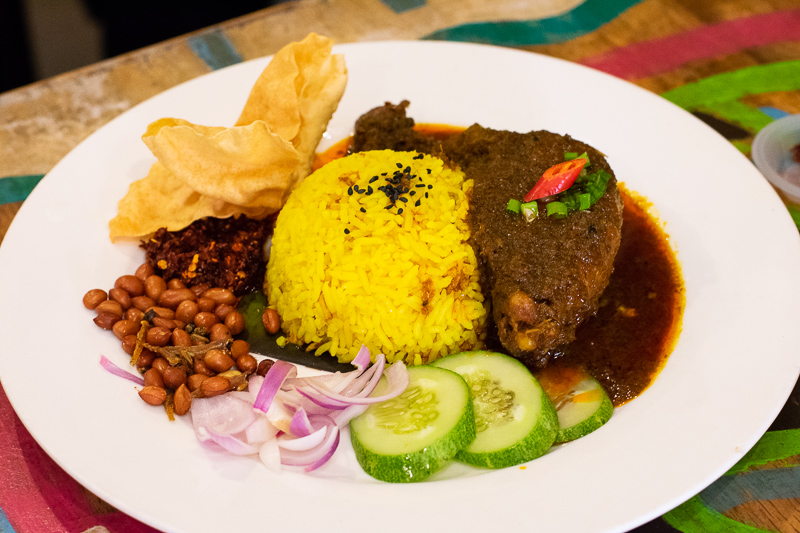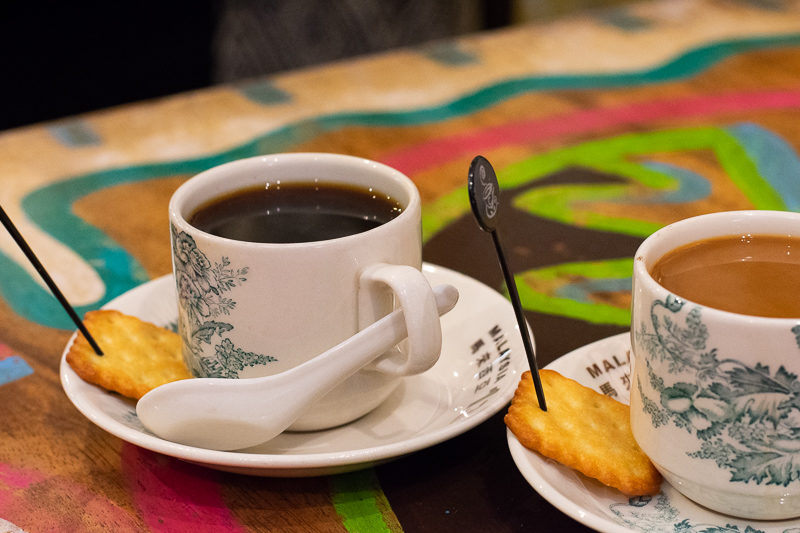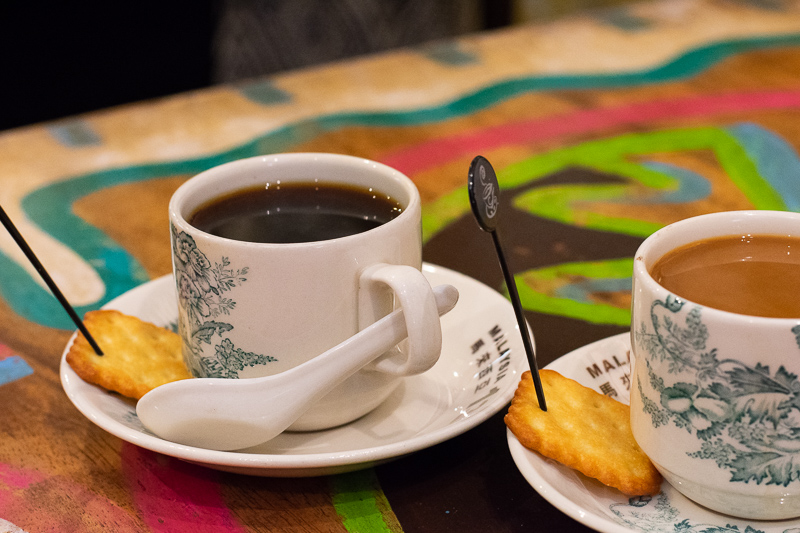 Both of these coffee are Johor. One is with milk and one without.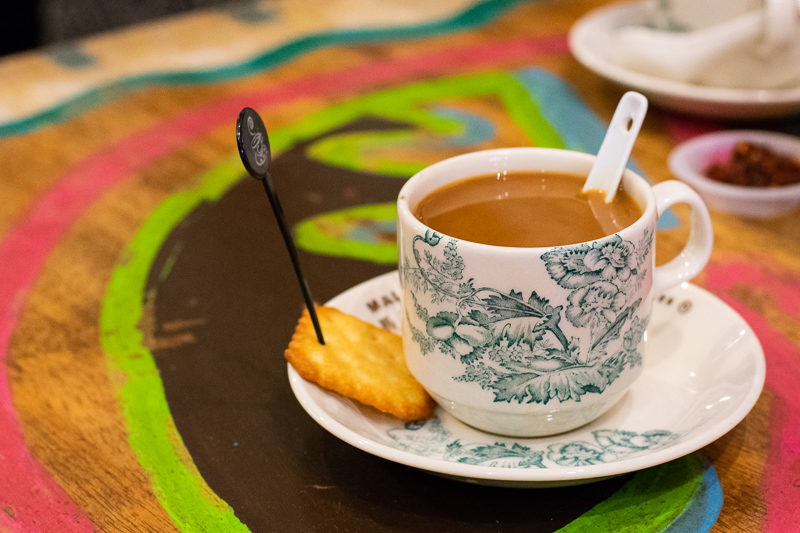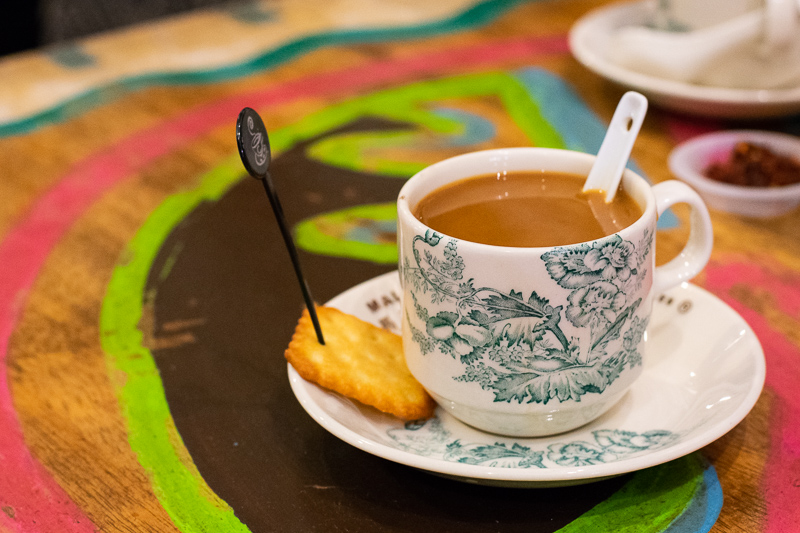 Milk coffee from Johor.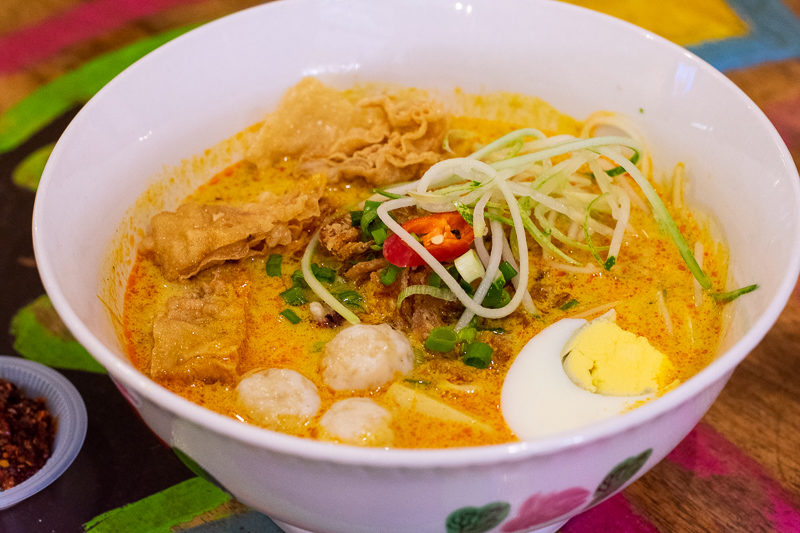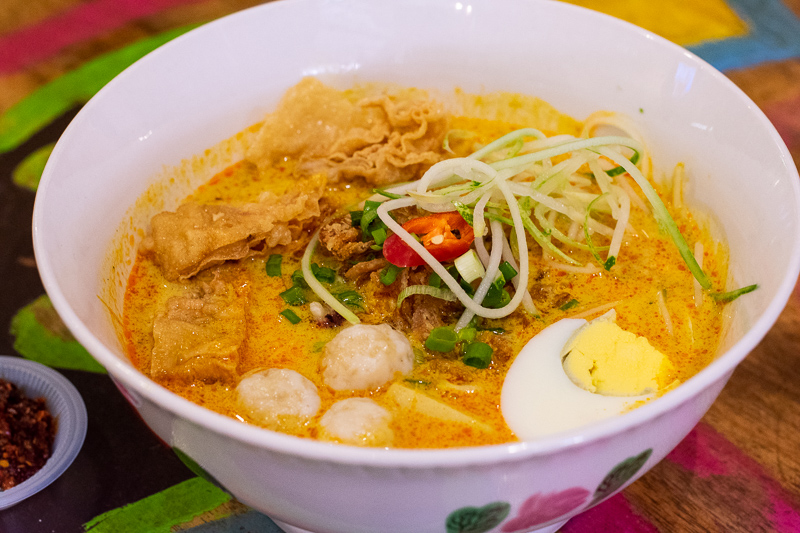 Also on their recommended list is their Nyonya laksa. If you're here in Melaka, you should try the laksa at least once.
Most people love laksa, but there are some who can't get used to the rich taste. No doubt, it is rich in flavor but it can be fattening.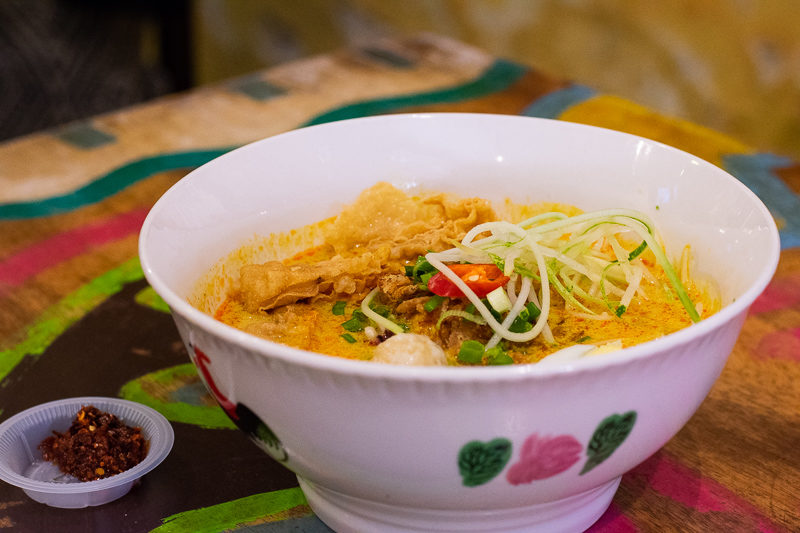 Calanthe Art Cafe is more than just a cafe with good ambience. It also serves good and affordable food (cheaper than most cafes).
It's probably why both locals and tourists frequent this cafe a lot.
Do check out other food in Melaka as well while you're here.
Location: 11, Jalan Hang Kasturi, 75200 Melaka
---
Related articles:
Klebang Coconut Shake – Best Coconut Shake In Melaka
The Alley Melaka – Great Ambience And Tea
Heesan Kopi – Awesome Cafe In Melaka