Nadeje Cake House is well known for their mille crepes in Malacca. Although Nadeje has branches in both Melaka and Wilayah, they started their first shop at Plaza Mahkota (Melaka).
This cafe is very popular these days among both locals and tourists. Many buy their cakes for birthday celebrations even though they are not exactly cheap.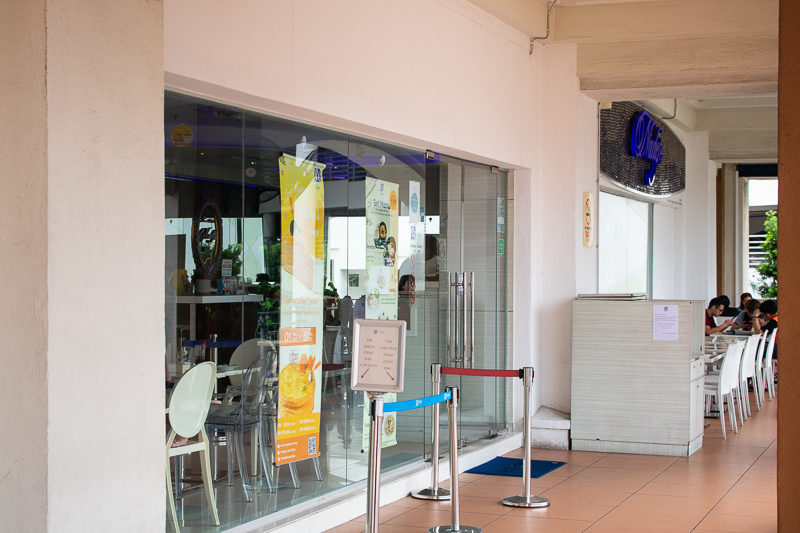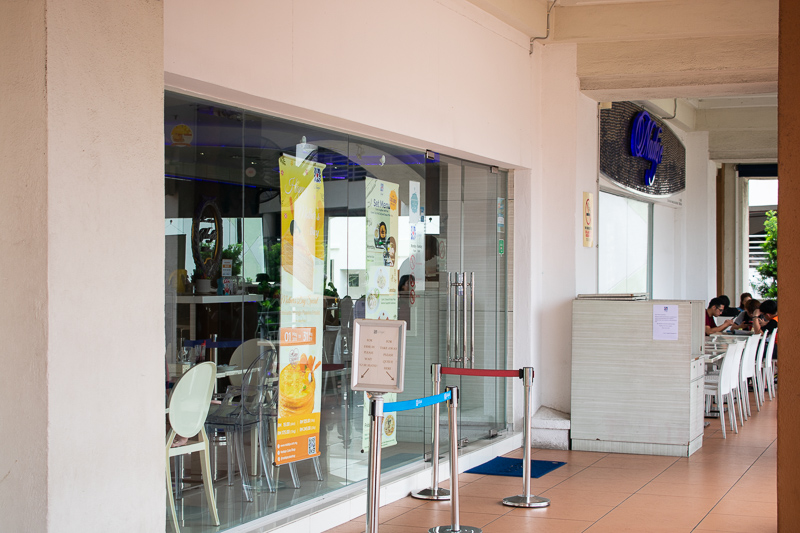 I recently visited the Mahkota Parade branch which is one of the more popular branches in small town Malacca.
The place isn't that huge, but they managed to squeeze in lots of tables as they do get quite a bit of customers daily.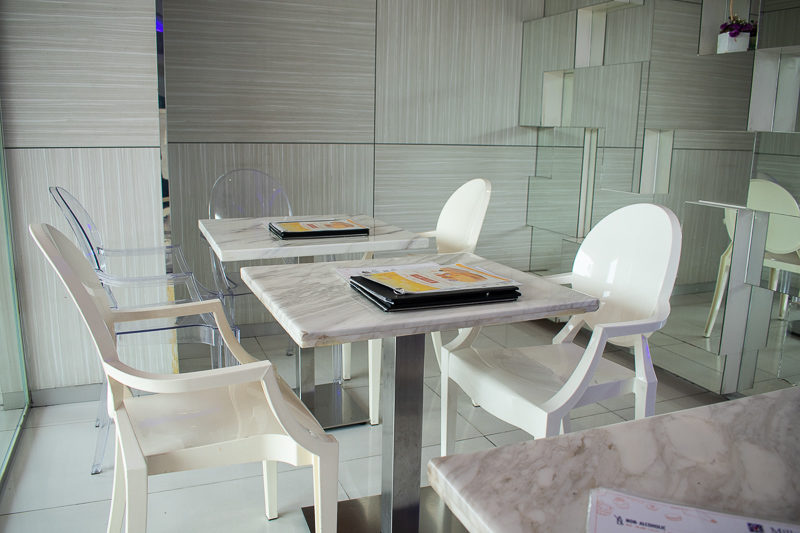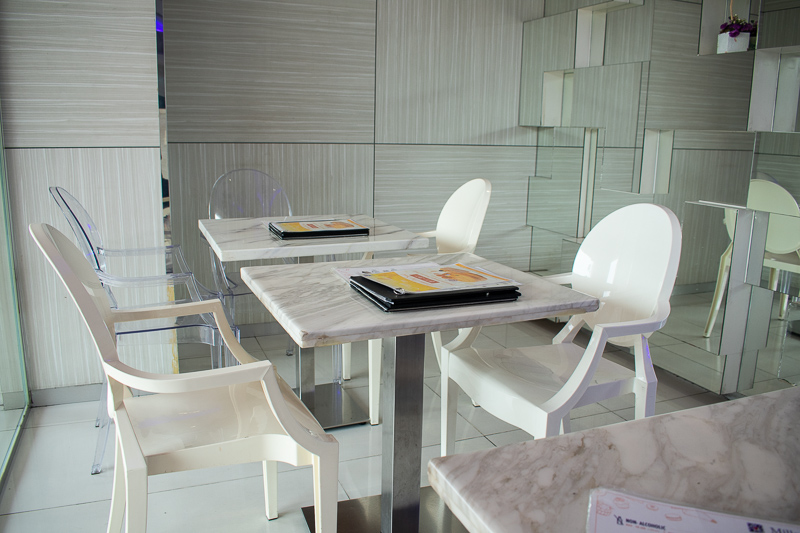 Established in 2006, Nadeje has come a long way and expanded their business north to Kuala Lumpur. This branch in Malacca is still popular, especially with locals and those traveling from the southern states (plus Singapore).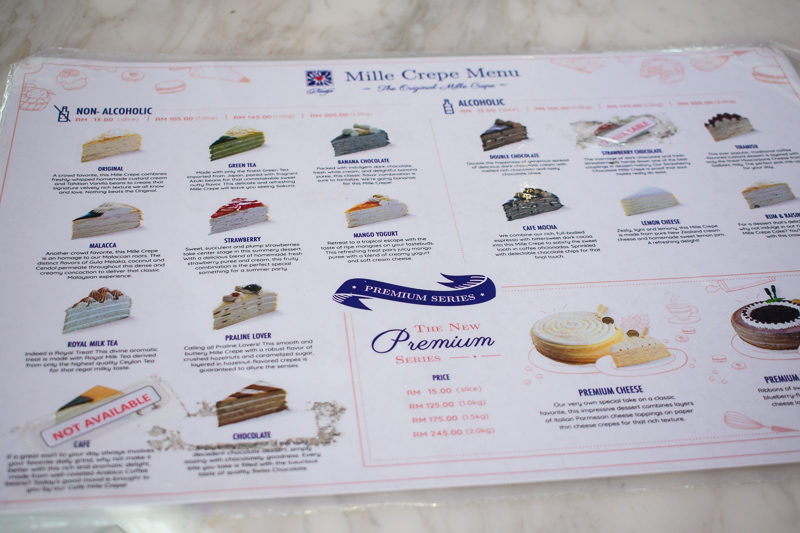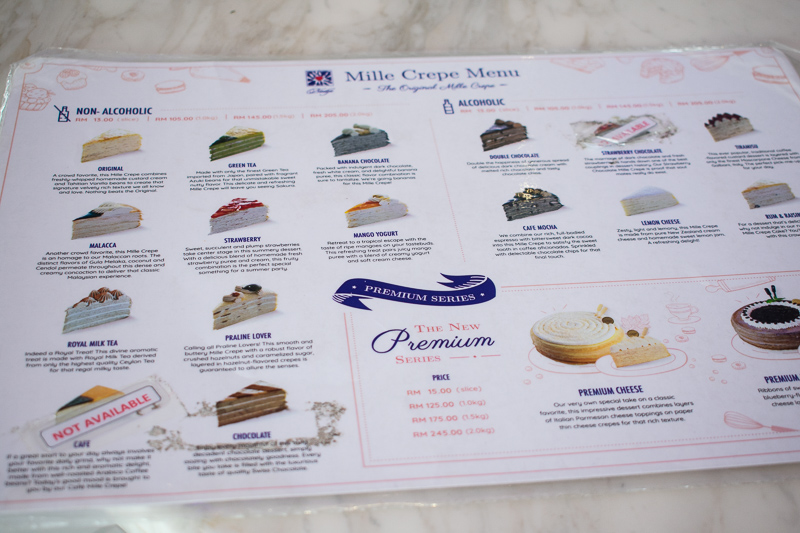 In the past, they only had the original flavor and maybe one more that I can't remember now. They slowly improved on the menu and came up with new mille crepe flavors.
Now you even have a choice of alcoholic or non-alcoholic cakes.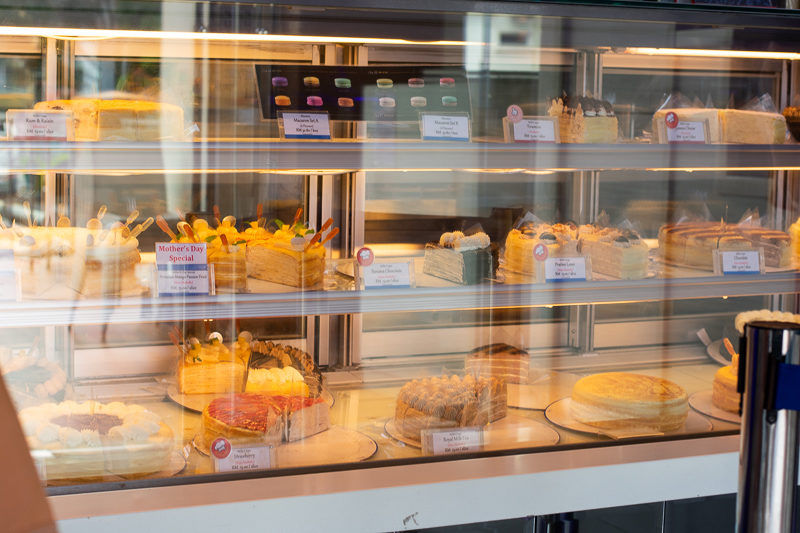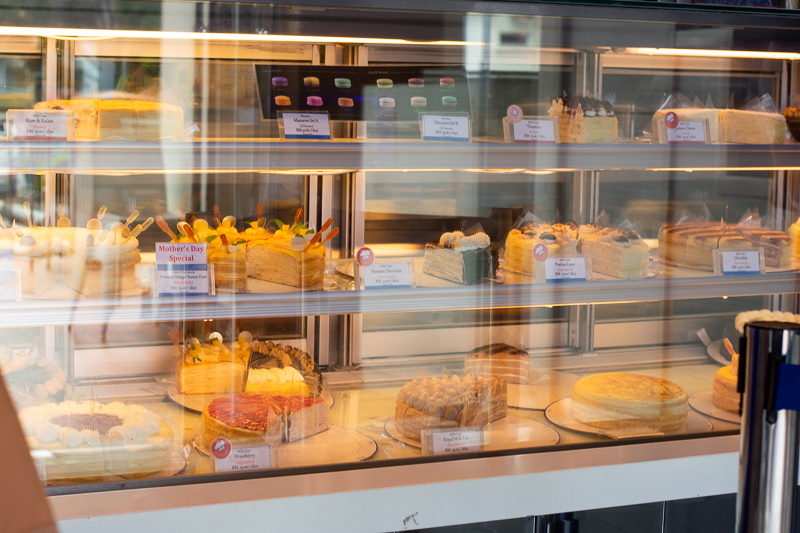 I haven't tried most of the cakes so I can't give a review on those.
Recently they started a lunch set menu that is only about RM10.80. It's quite affordable since it comes with green tea and soup.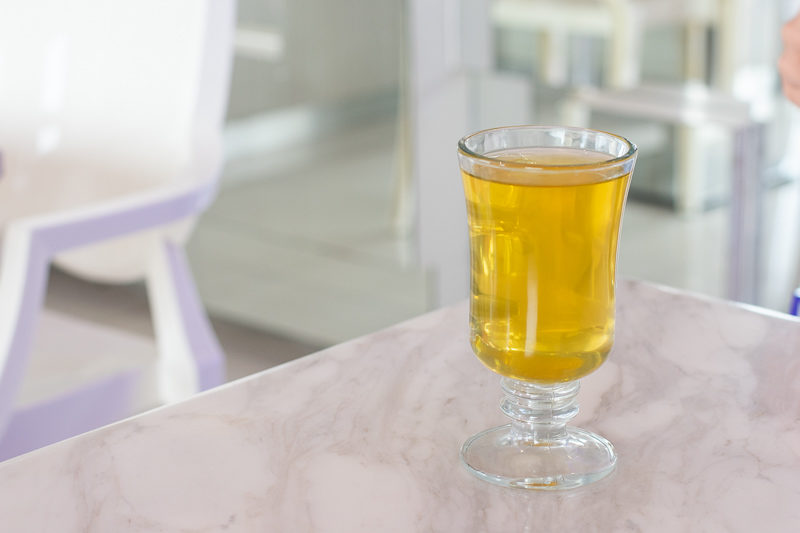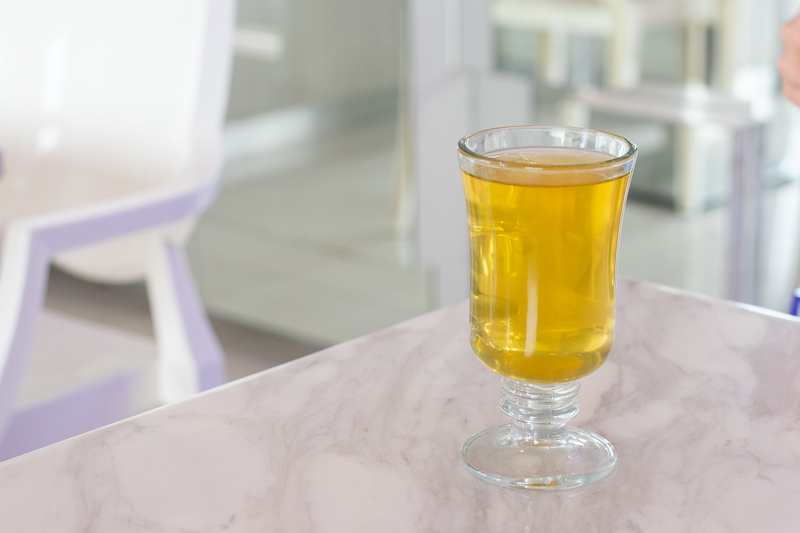 You can get either a hot or cold green tea.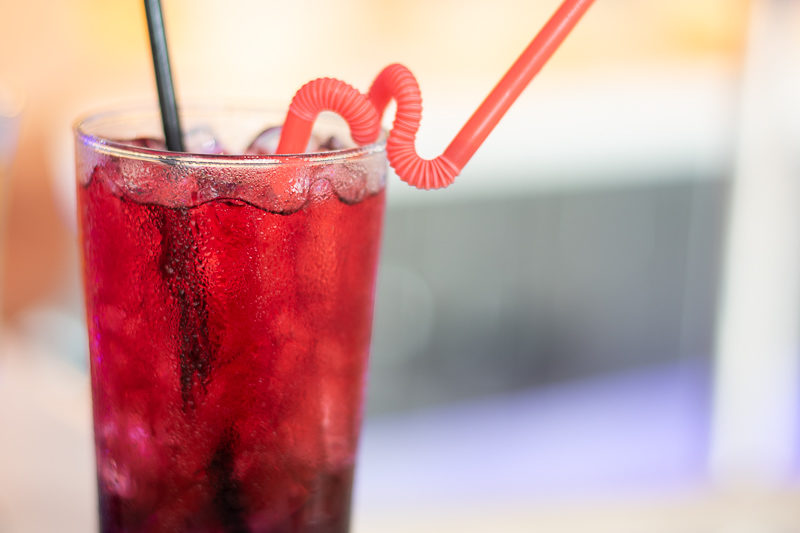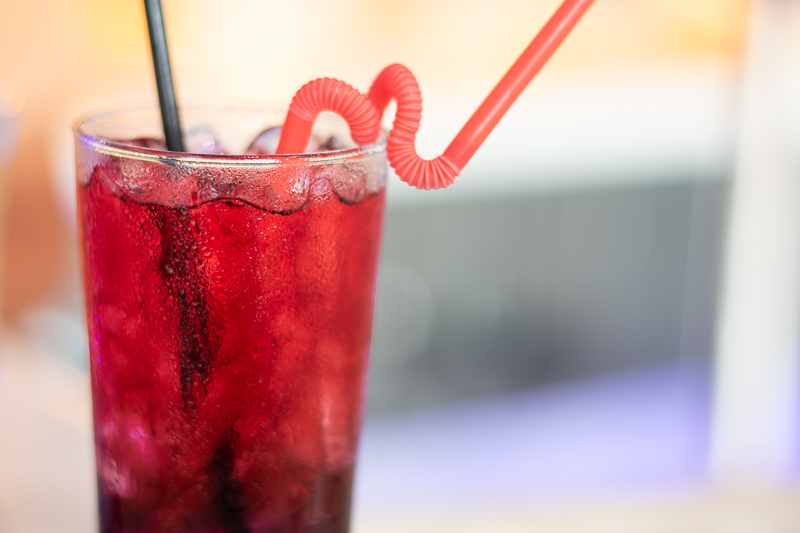 This is one of their special drinks. It's not part of the lunch set.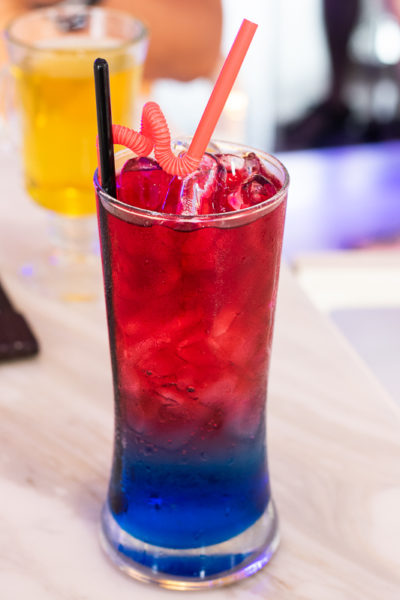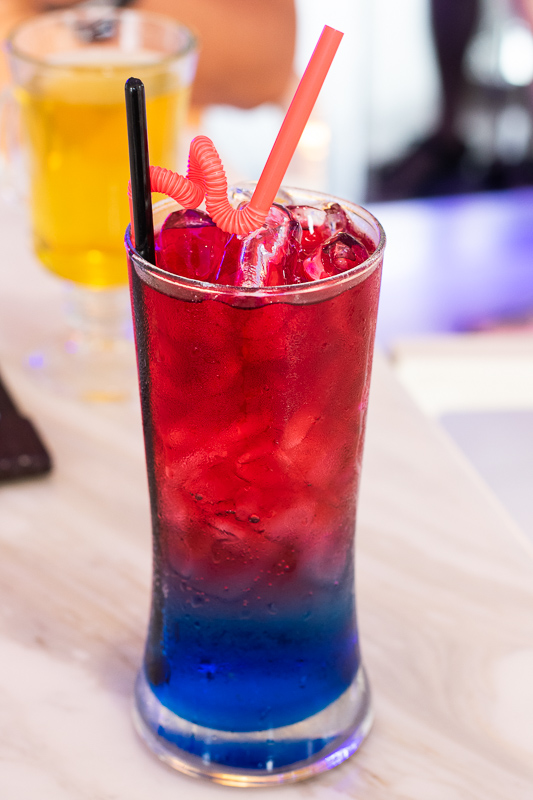 I love the blue and red colors visually. Do be warned that your tongue will turn blue after drinking this.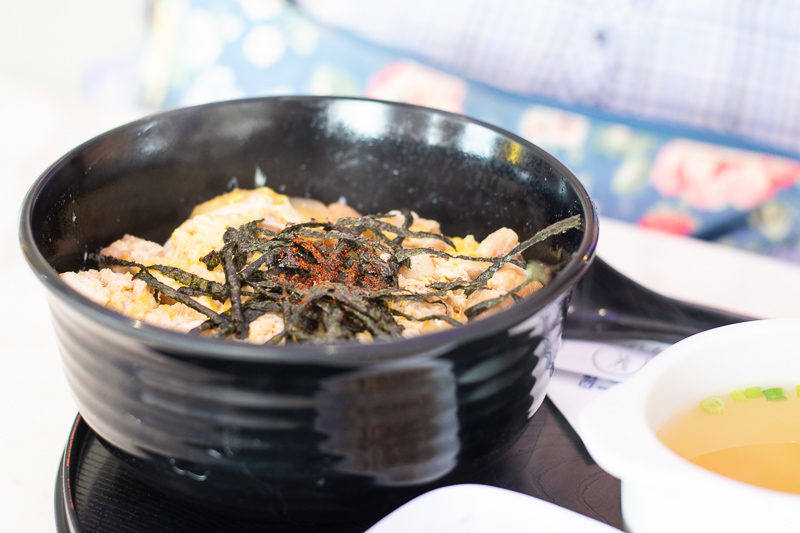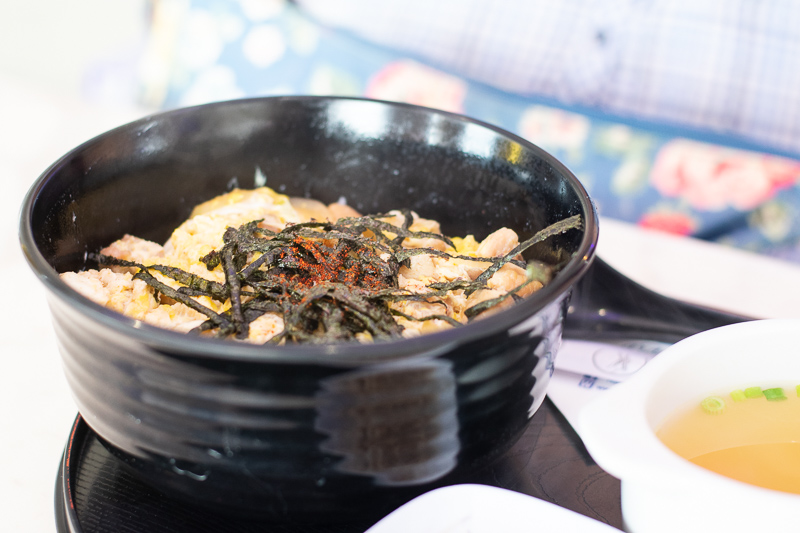 This oyako don is actually not part of the set. It's chicken, egg and rice cooked Japanese style.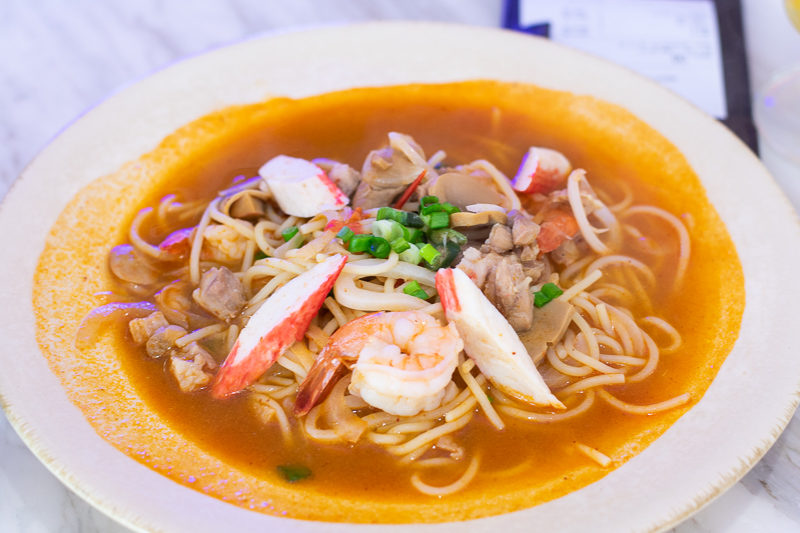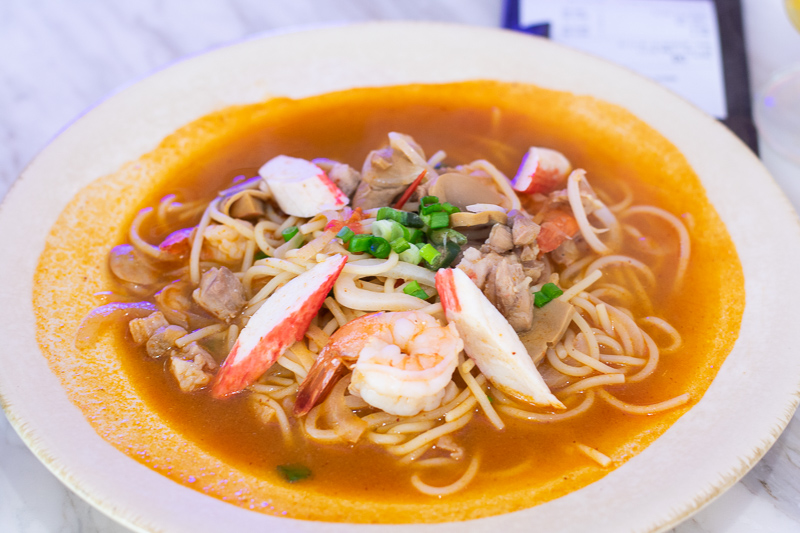 This tom yam soup spaghetti, on the other hand, is part of the set lunch.
They have like 2 different dishes each day so you'll get something different if you go on different days.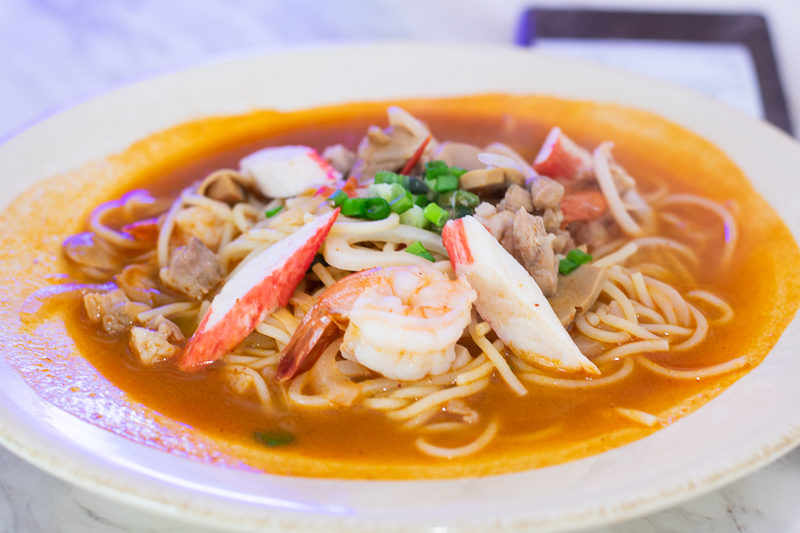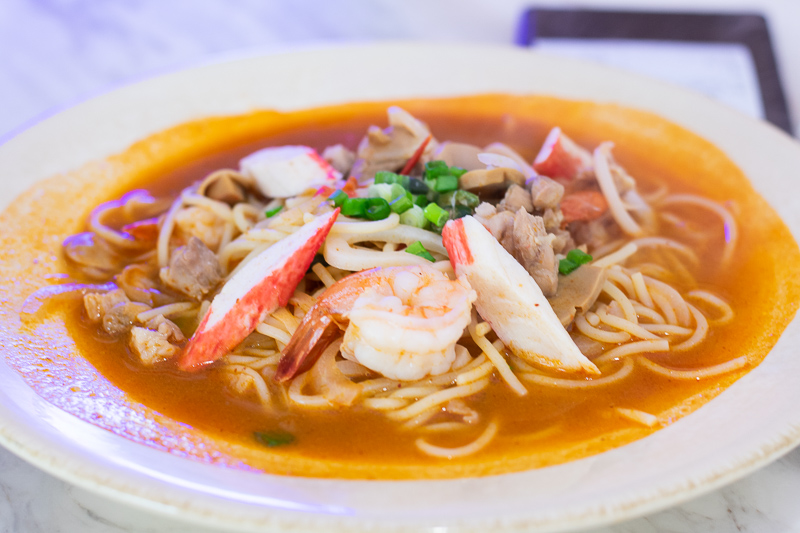 It's quite refreshing but I'm not much of a soupy food person.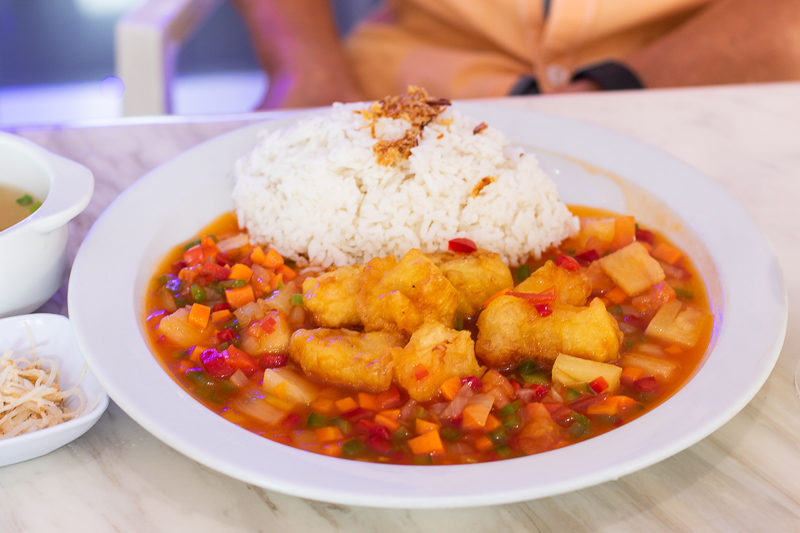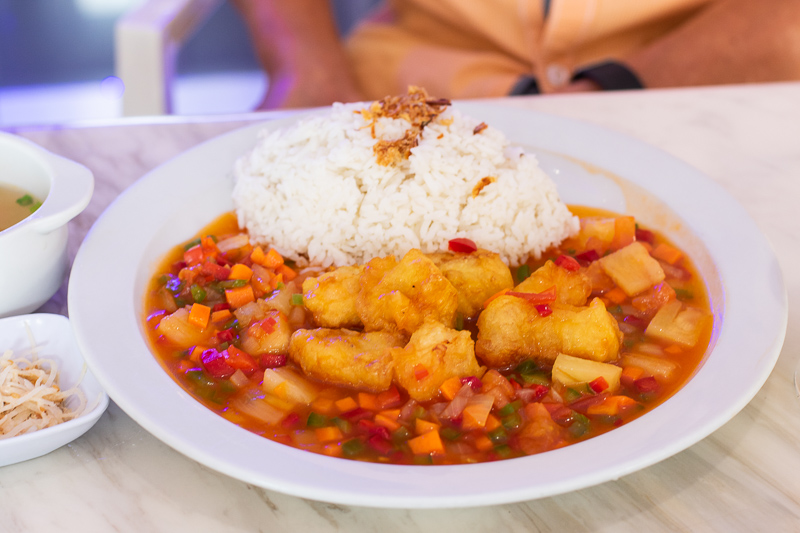 The other set menu is this fish fillet and rice combo.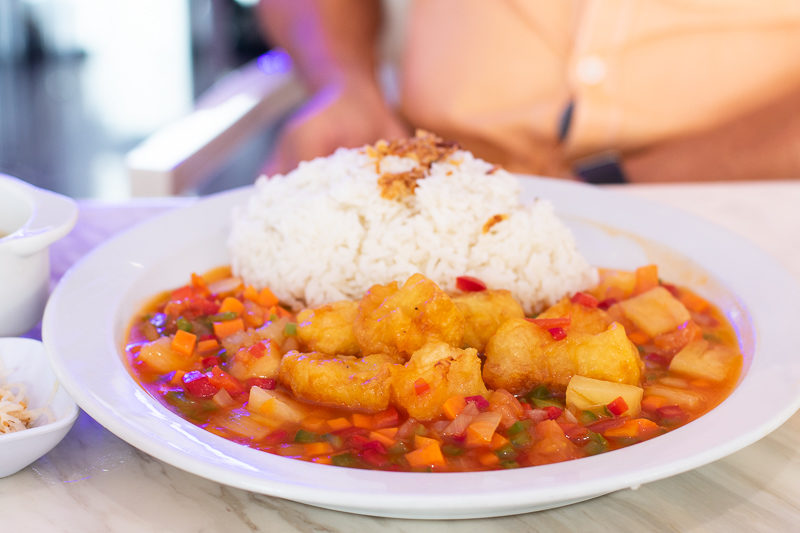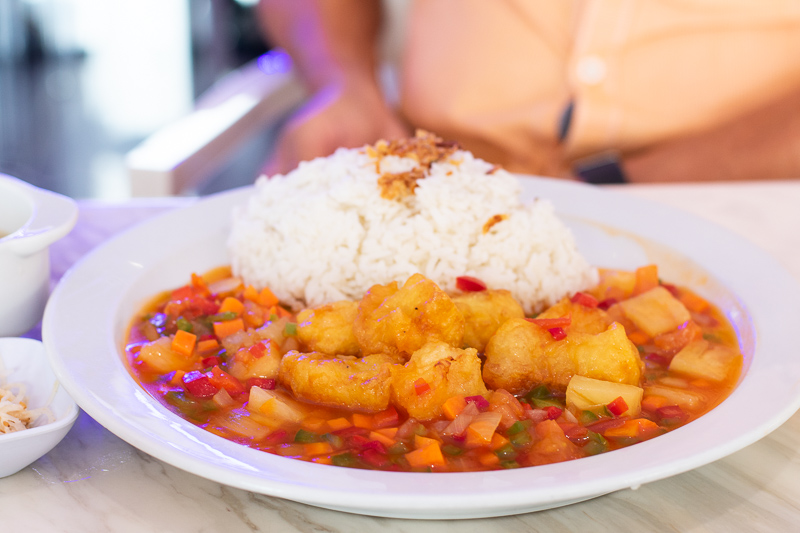 Their food is overall quite decent and is worth the money if you order the set. I guess the marketing strategy is that people will end up ordering their mille crepe after lunch.
After trying different flavored mille crepes in the past, I chose original once again. I still think it's the best for me.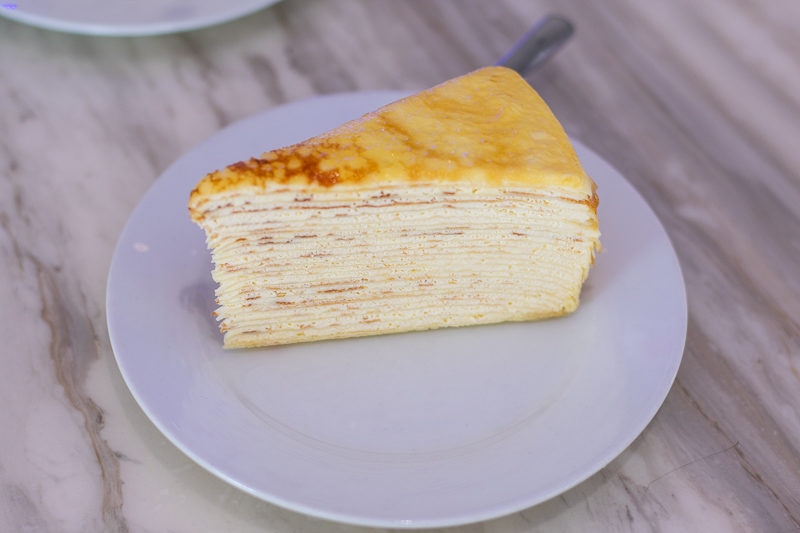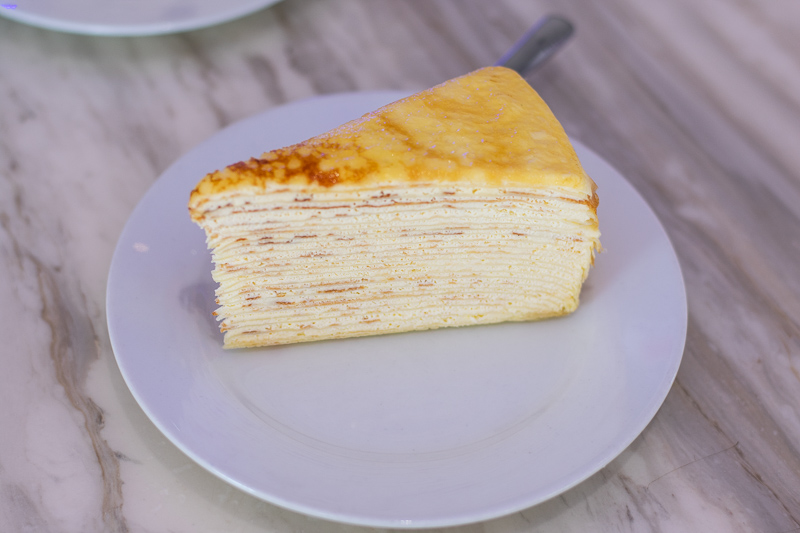 The flavor is still the same after many years. Still creamy, sweet but not too sweet and all in all delicious.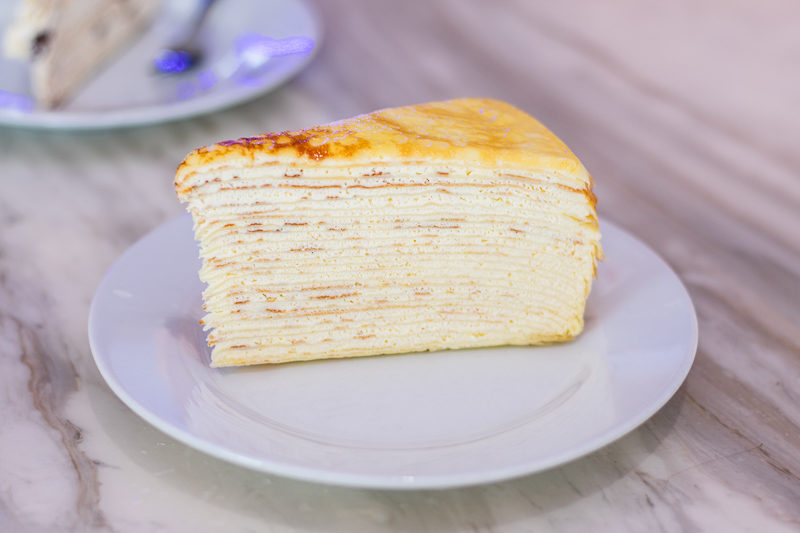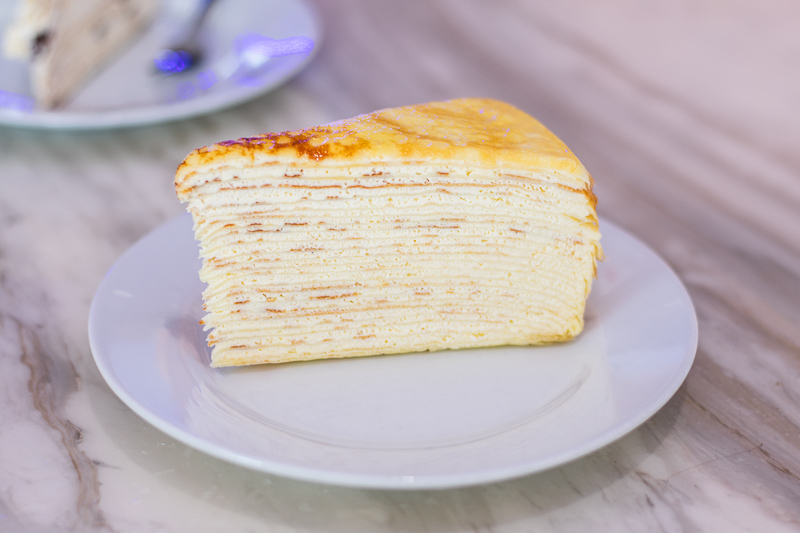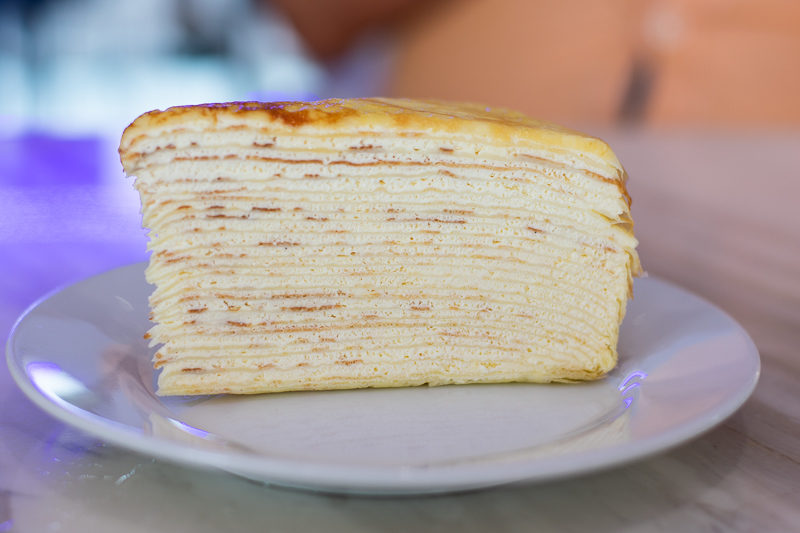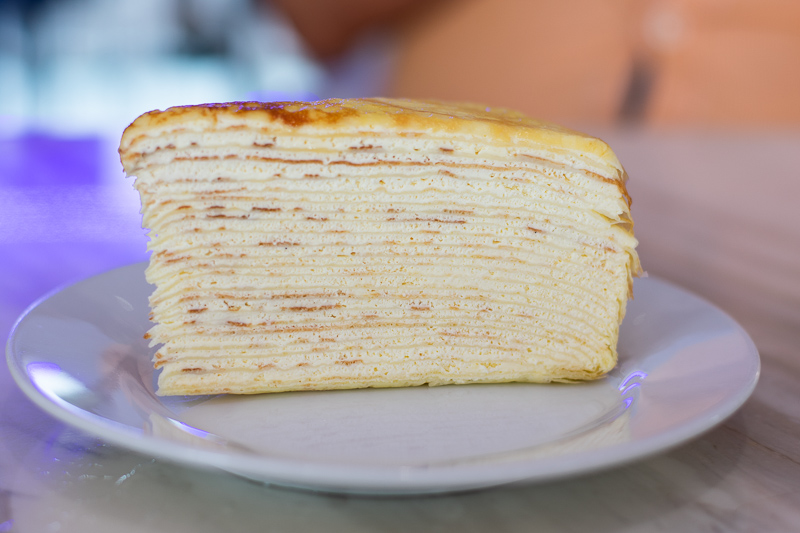 Mille crepes are known as thousand layered cakes for a good reason. They have to make plenty of layers each day for their cakes.
It's a lot of work and it's no surprise that they aren't cheap.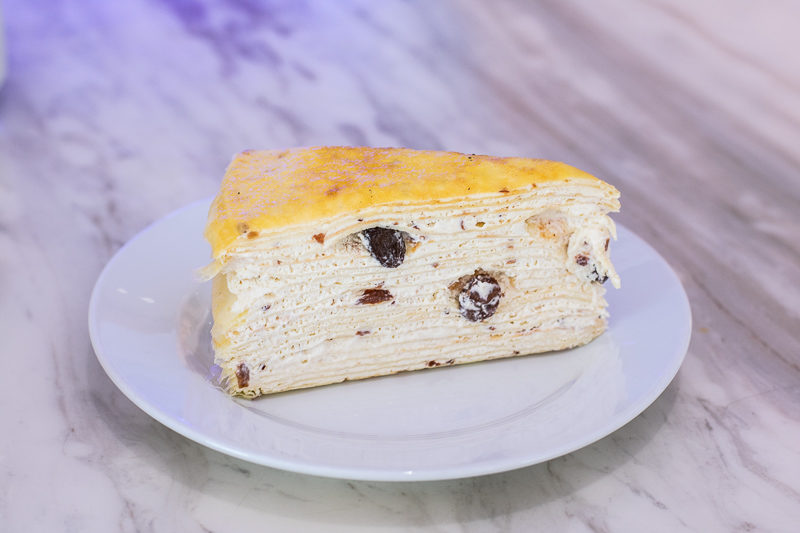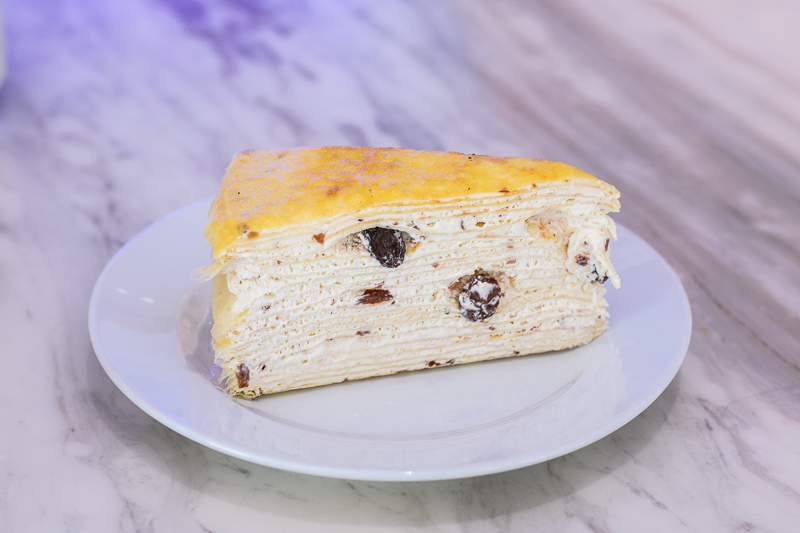 This is their rum and raisin cake. It's part of the alcoholic menu.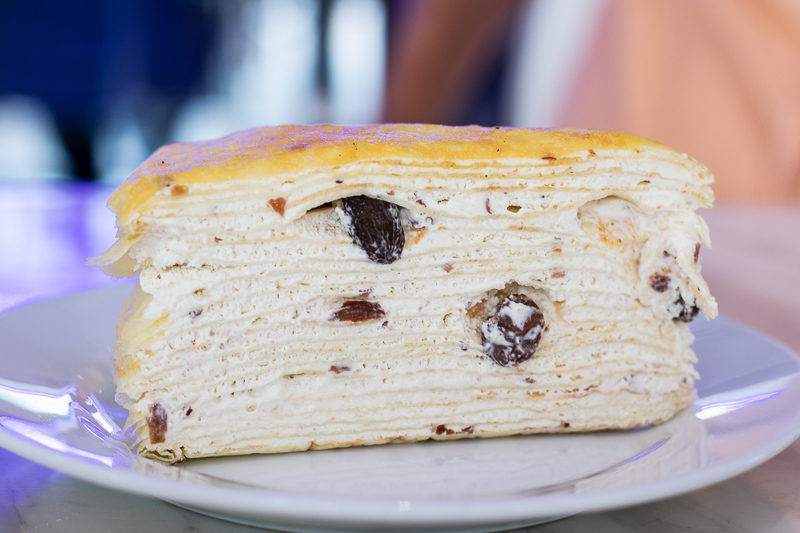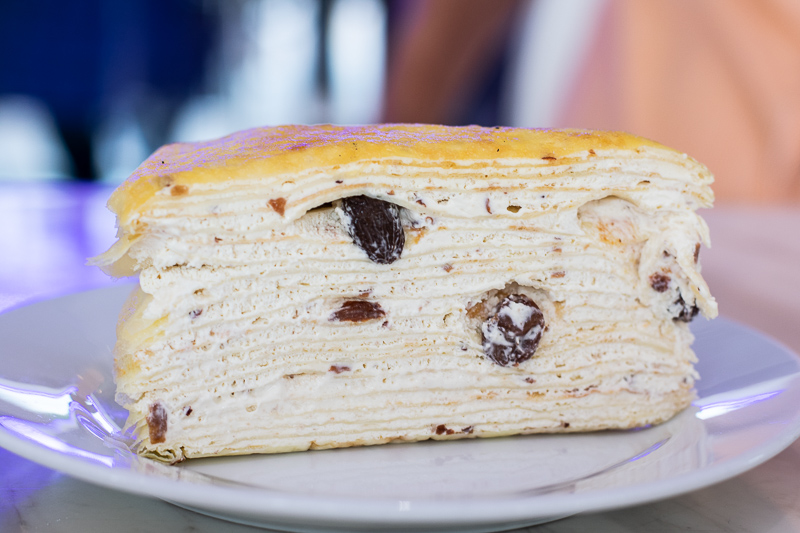 Nadeje mille crepes are just beautiful to look at and even better to eat.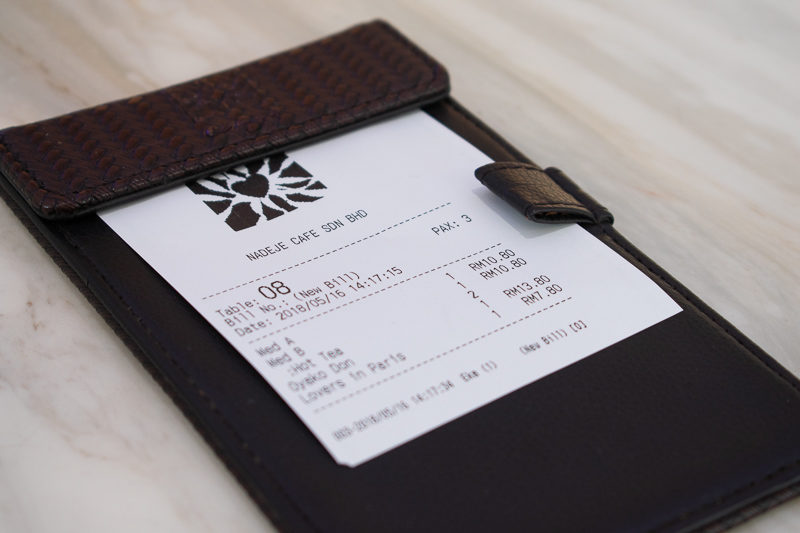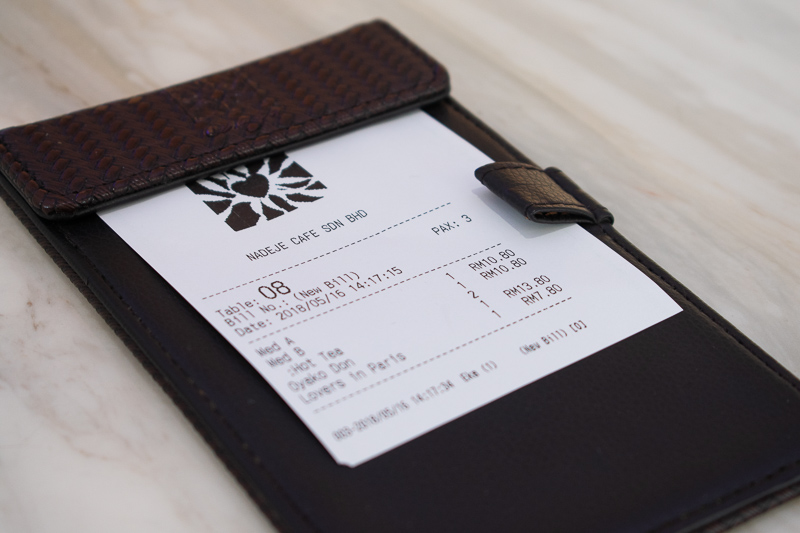 As you can see, the set is only RM10.80. The cakes are not included in this bill.
Overall, Nadeje Cake House has one of the best mille crepes in Malacca, if not in Malaysia.
They have been in business for over 10 years and have expanded a lot since then.
Do check it out if you haven't.
Location: Mahkota Parade
---
Related articles:
Ichi Zen Japanese Restaurant – Japanese Food In Melaka
Calanthe Art Cafe – 13 States' Coffee Review
6 Things To Do In Harajuku (Takeshita Street)
The Alley Melaka – Great Ambience And Tea