Final Preparations is a multi-quest in Novigrad in The Witcher 3.
Your task is to speak to Avallac'h, Triss, Yennefer and Ciri to complete their quests.
Here's a walkthrough of Final Preparations in The Witcher 3.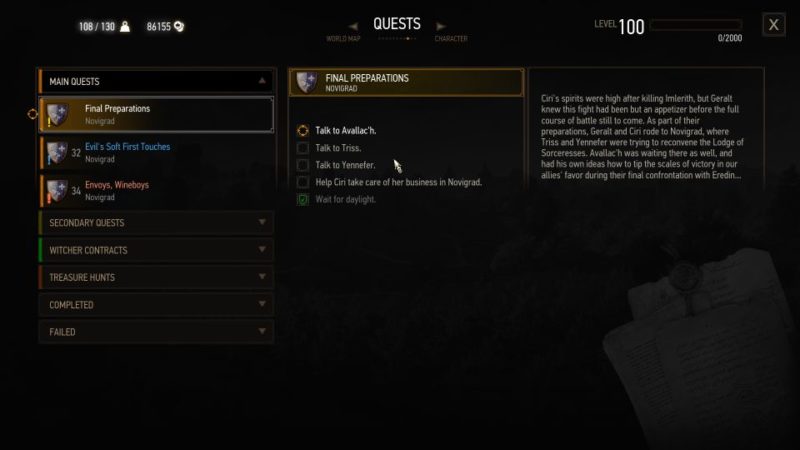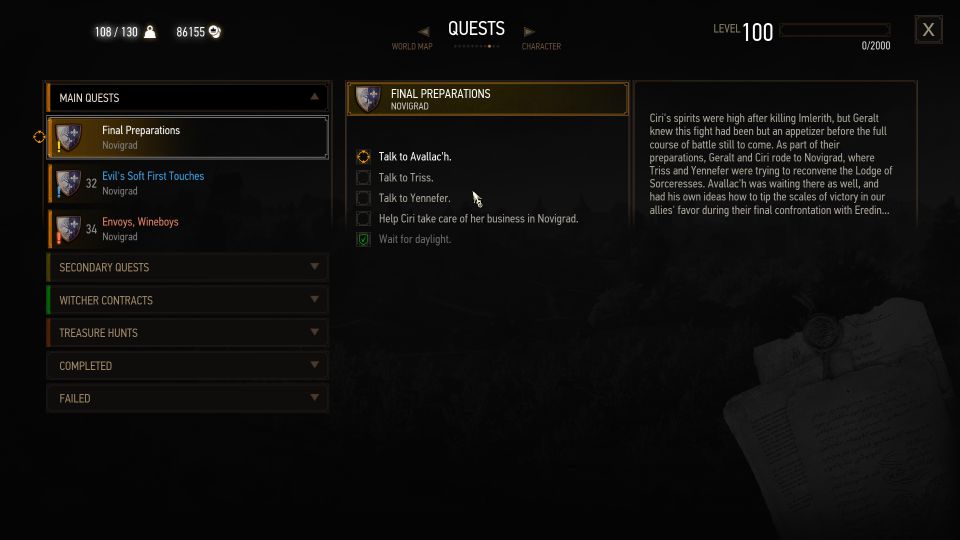 Complete the four quests first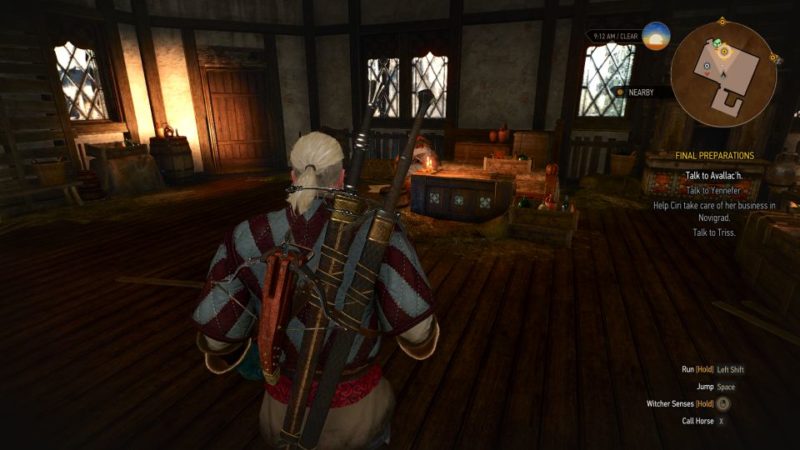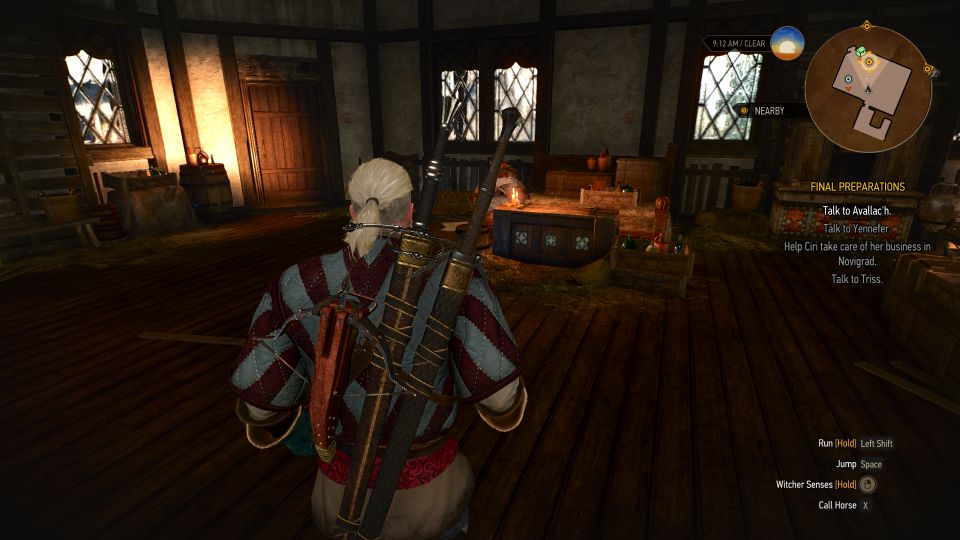 Before you can proceed, you need to complete the quests with Ciri, Avallac'h, Yennefer and Triss.
Head to Dandelion's inn
Once you're done with the quests, you can go to Dandelion's inn to proceed.
You shall meet the Lodge of Sorceresses and Yennefer.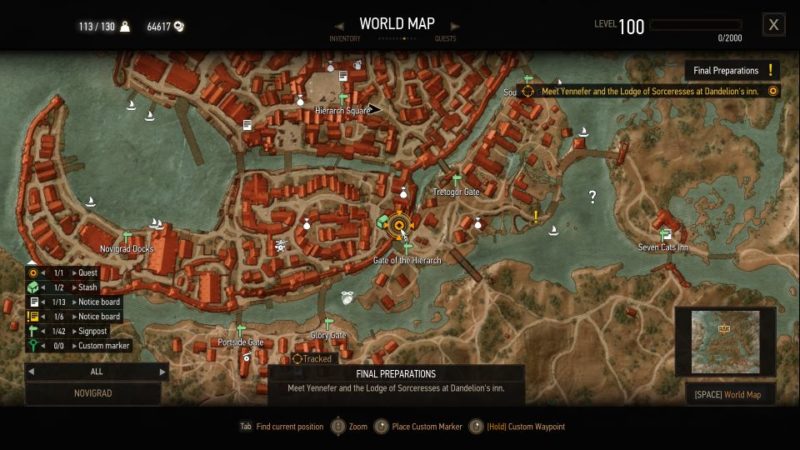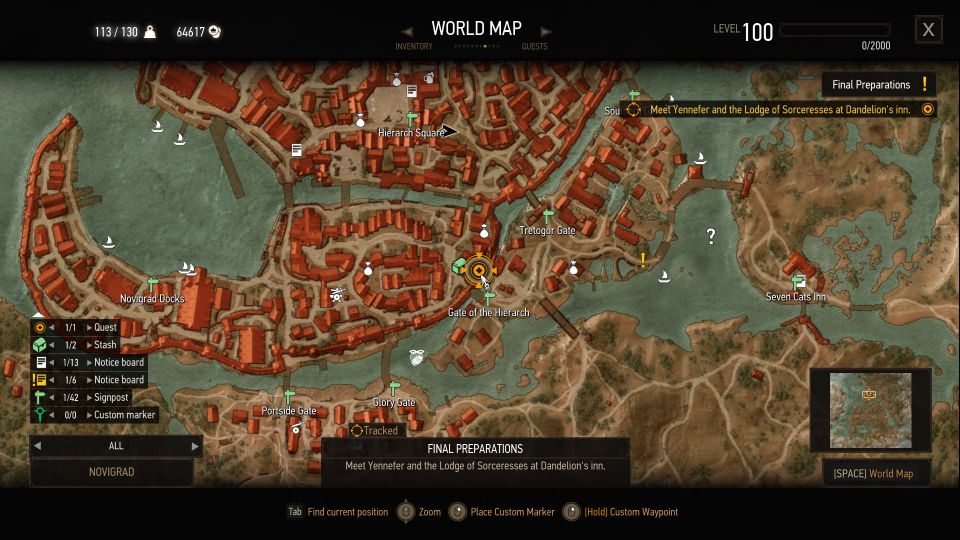 You should bump into Ciri first. Go with her while she talks to the Lodge. They will try to bring her back to the Lodge, but nothing's set in stone yet.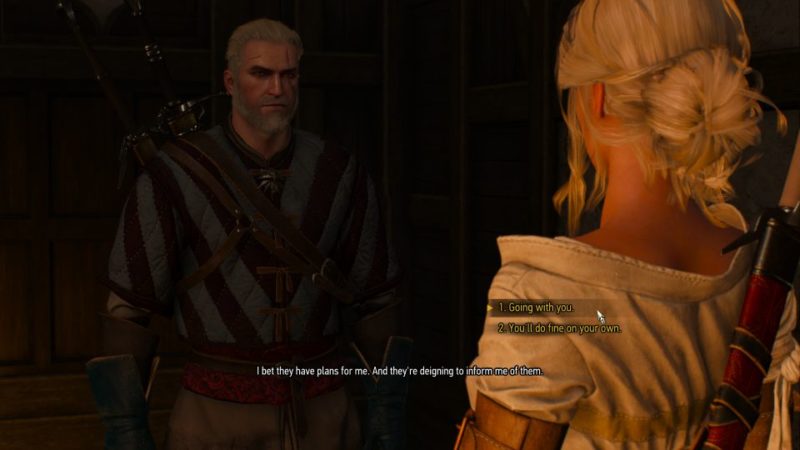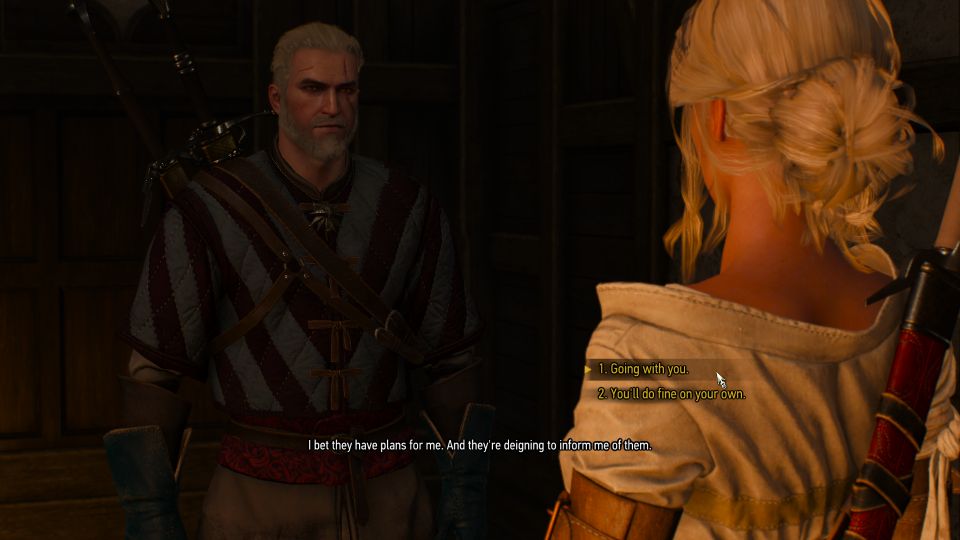 After the cutscene, if you had chosen to romance both Triss and Yennefer, there'll be a new quest where they dump you.
---
Related articles:
Child Of The Elder Blood & Skjall's Grave – The Witcher 3
Reason Of State: The Witcher 3 Walkthrough And Guide
Count Reuven's Treasure: Witcher 3 Walkthrough And Guide
Blood On The Battlefield: The Witcher 3 Walkthrough
Bald Mountain: The Witcher 3 Walkthrough And Guide
Brothers In Arms: Novigrad – The Witcher 3 Walkthrough