Reason of State is a side quest relating to Radovid in The Witcher 3.
You can unlock this quest if you told Djikstra about the emperor in the quest Blindingly Obvious.
Your task is to convince Radovid to find Philippa which is actually a trap, and eliminate him.
Here's a walkthrough of Reason of State in Witcher 3.
Suggested level: 30 and above.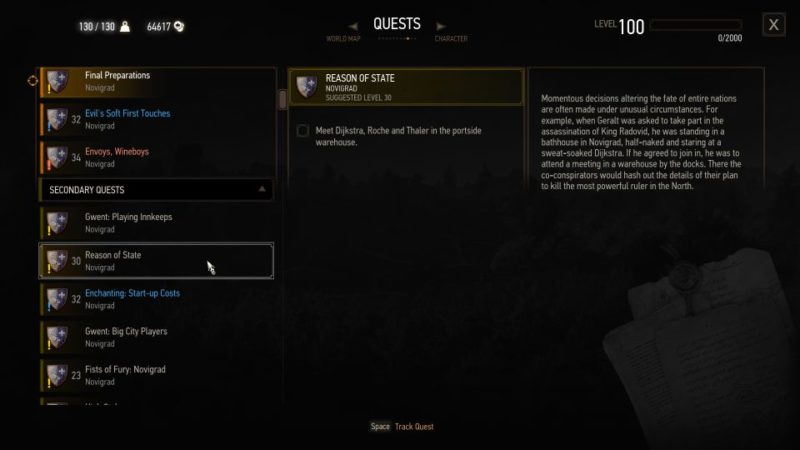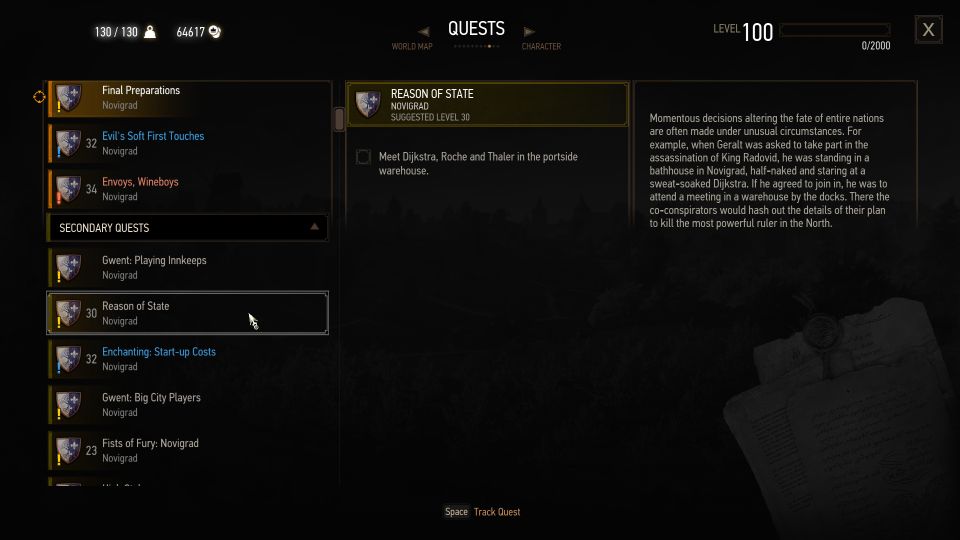 Meet the group
Head over to the secret hideout to meet Roche, Thaler and Djikstra.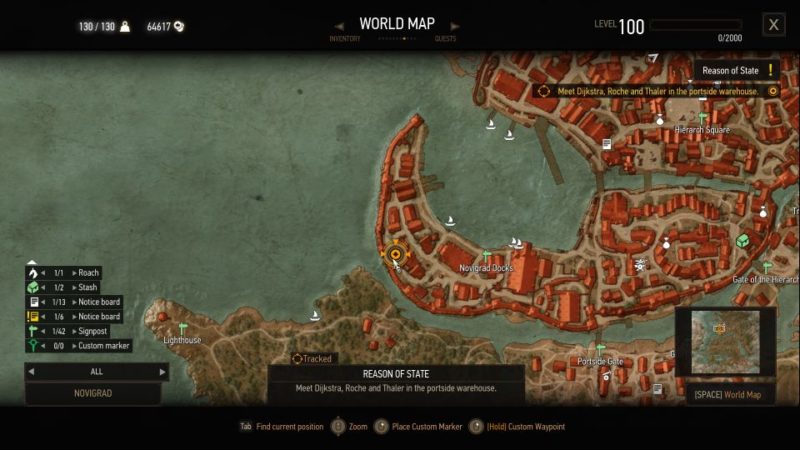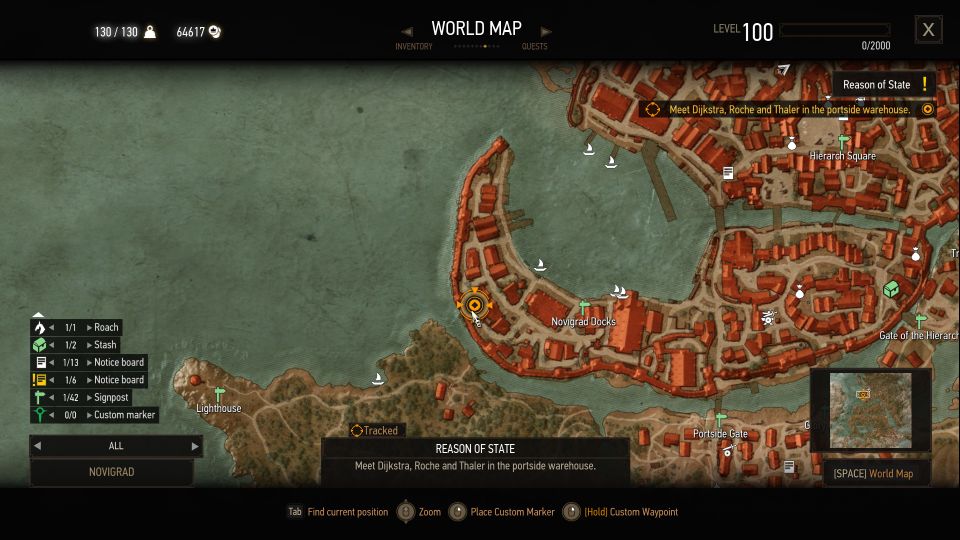 Knock on the door to enter.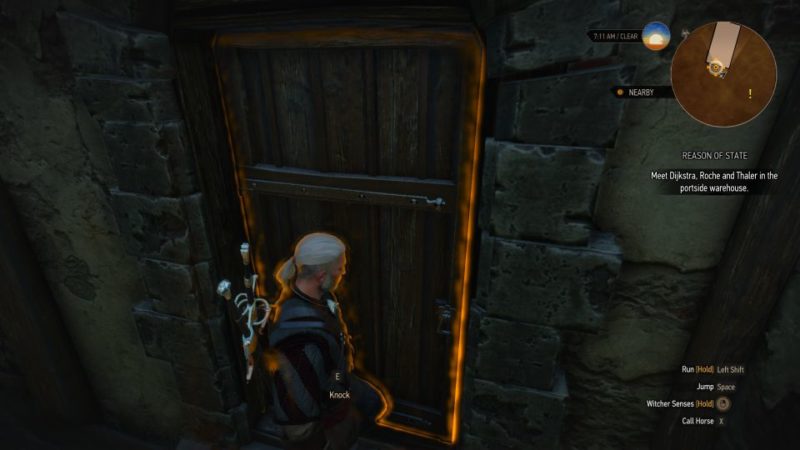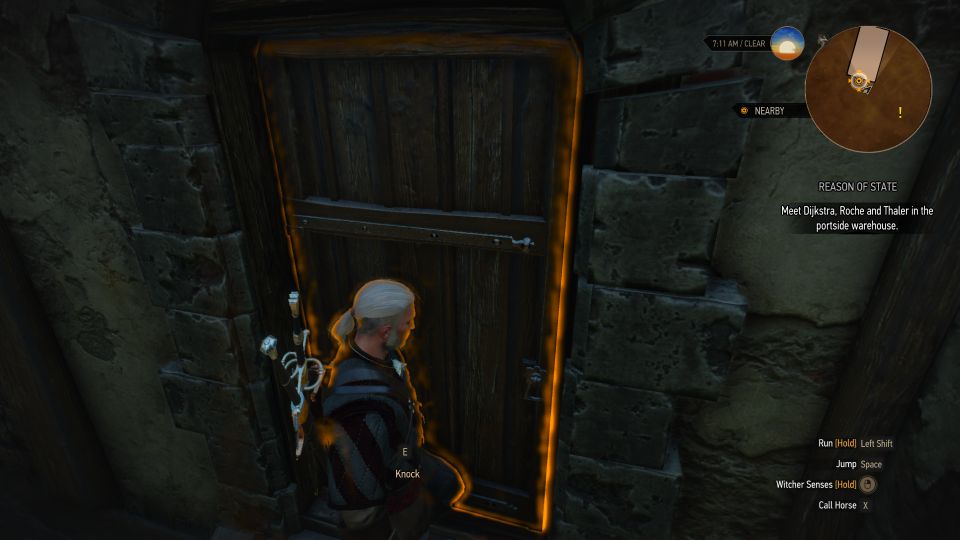 Agree to help them to proceed with the plot.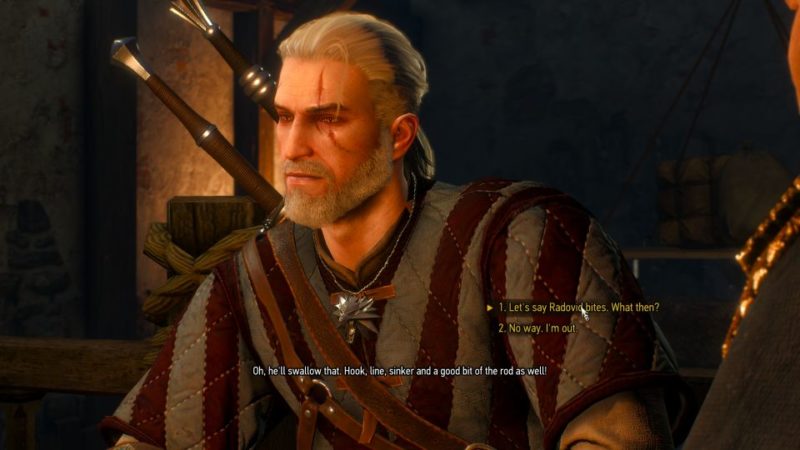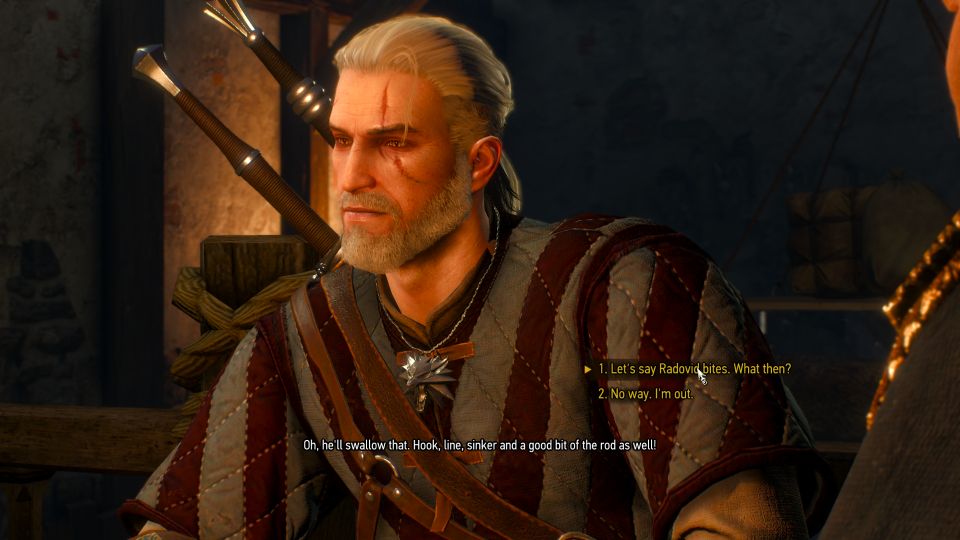 After the meeting, you'll see that Philippa has been eavesdropping. She'll give you the ring that was previously owned by Vizimir, Radovid's father.
It's proof that you know where Philippa is.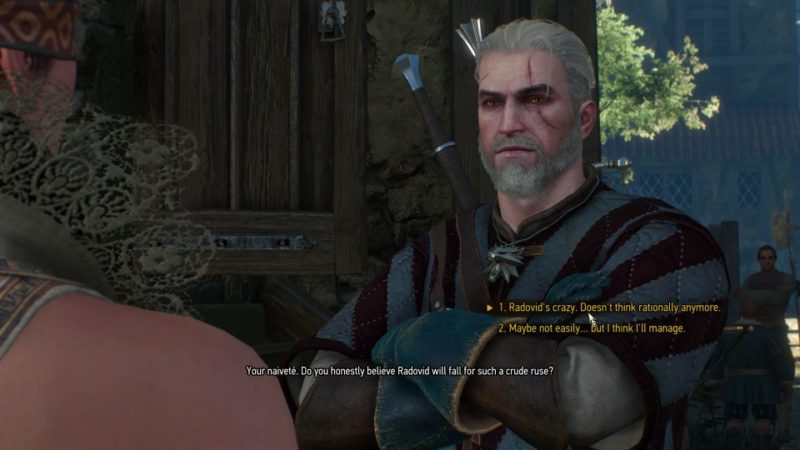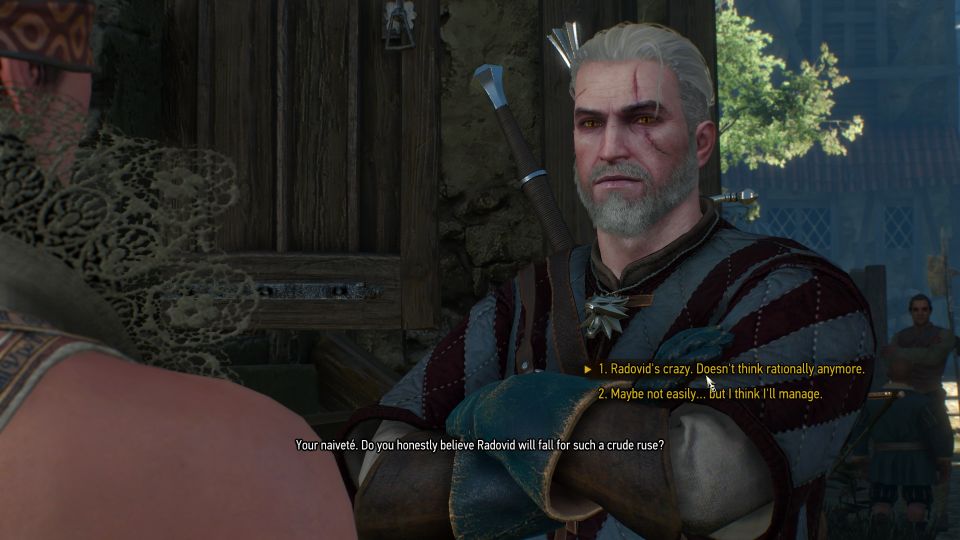 Lure Radovid from his ship
Find Radovid at his ship.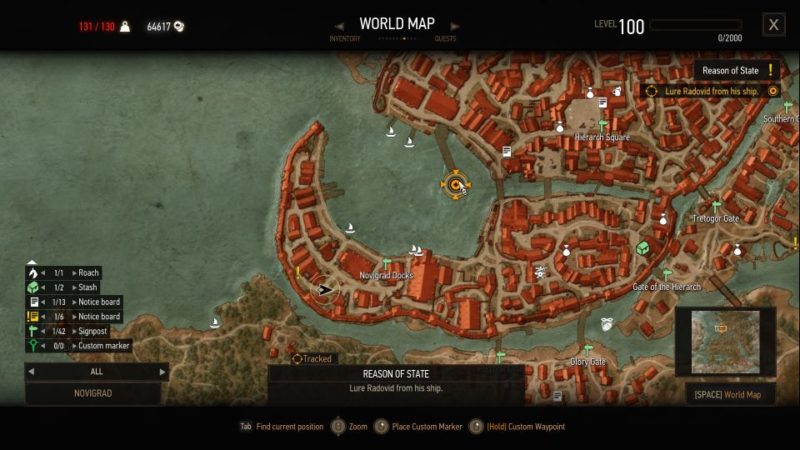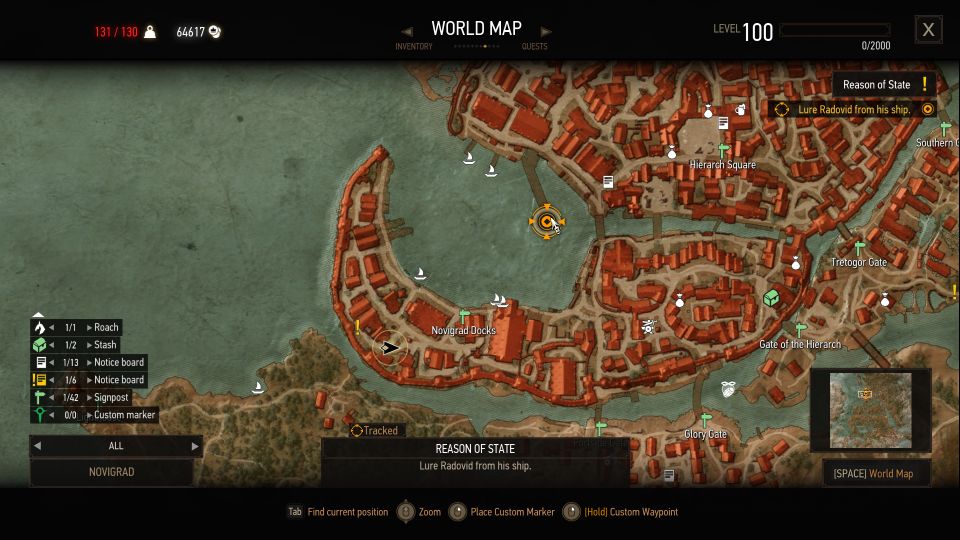 To speak to him, you need to ask the Redanian soldier first.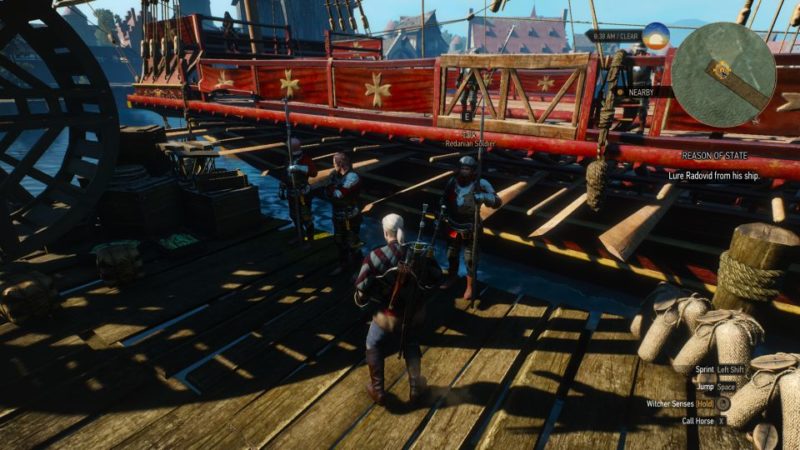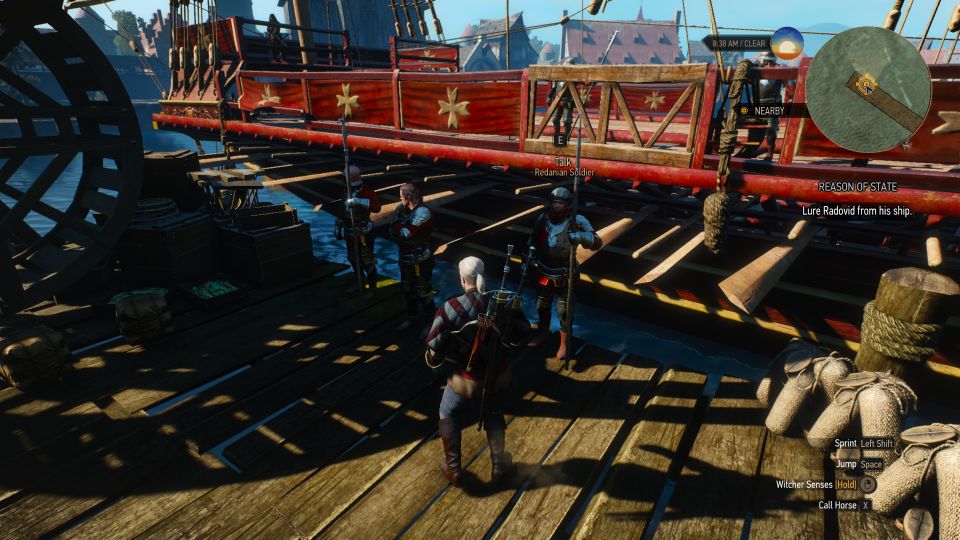 Radovid meets you and believes that Philippa is in Novigrad. He then calls his whole army and bring Geralt with him.
Kill Radovid
After bringing Radovid to the location, he decides to have Geralt killed.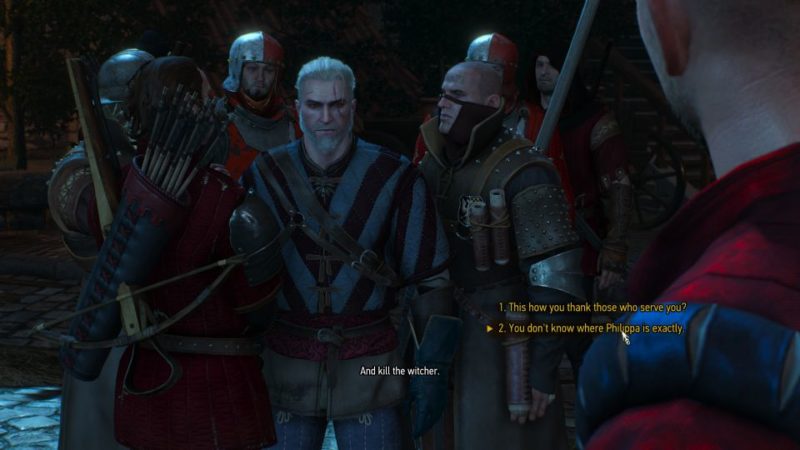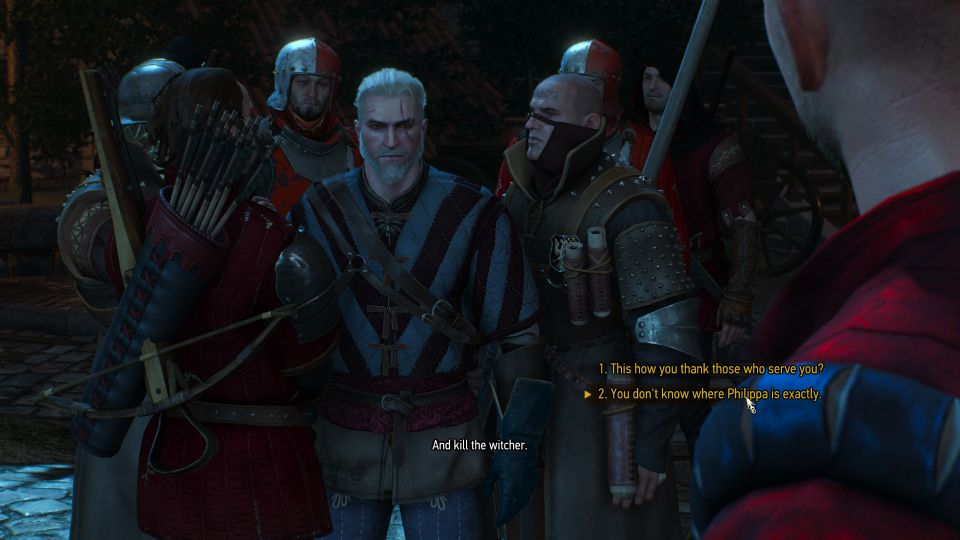 Before you get killed, Roche appears to save you.
After the cutscene, you can start killing the soldiers.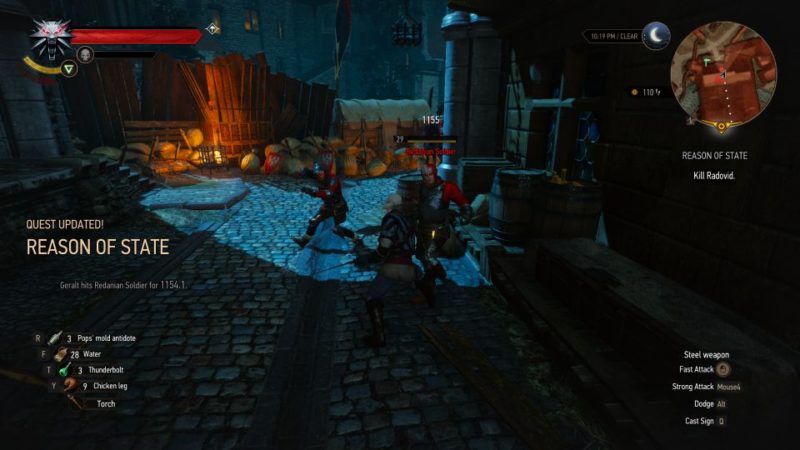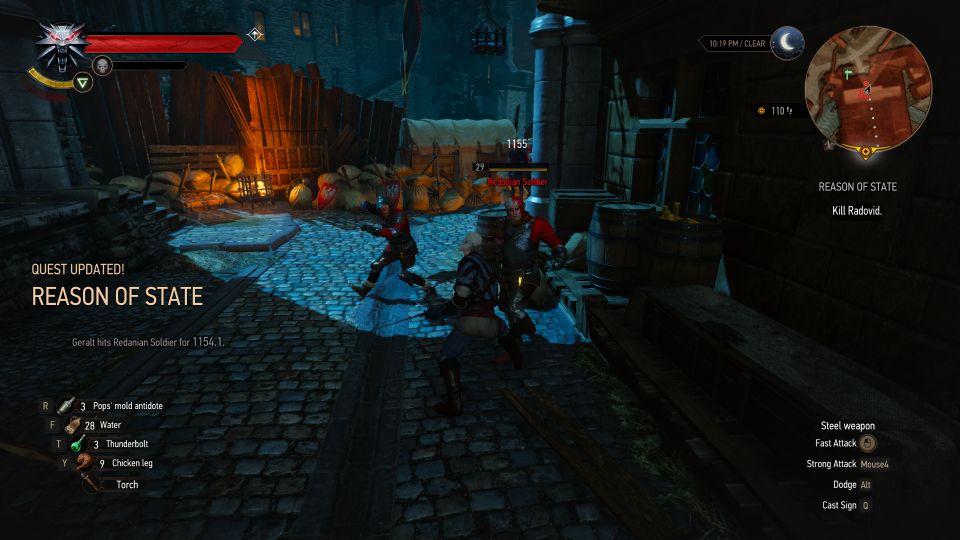 Together with Roche, keep going towards Radovid and kill the soldiers. You will have help from the Temerian soldiers.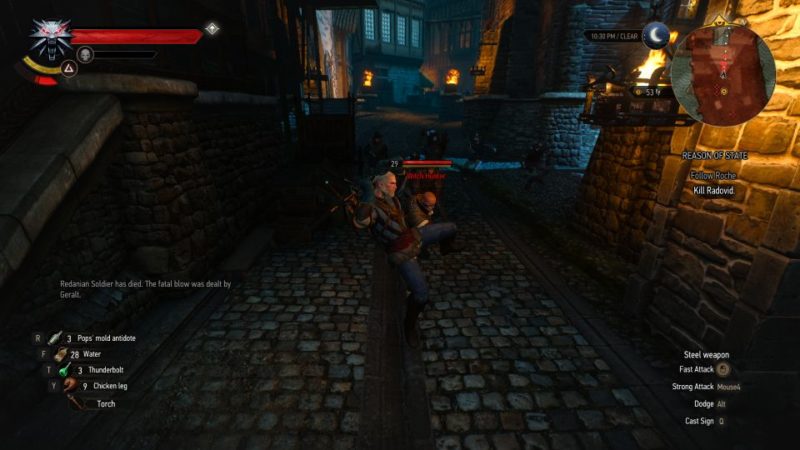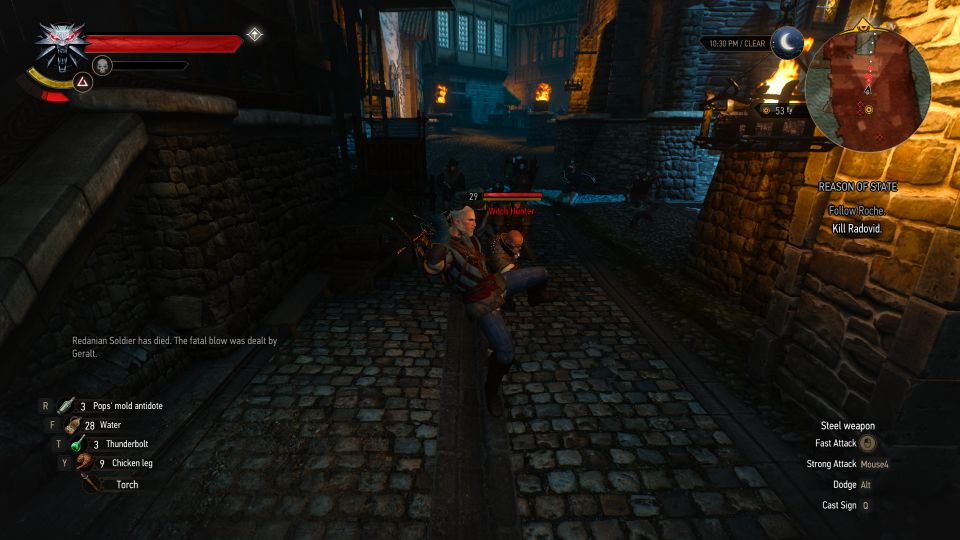 After defeating Radovid, a cutscene will trigger.
Philippa herself will end him.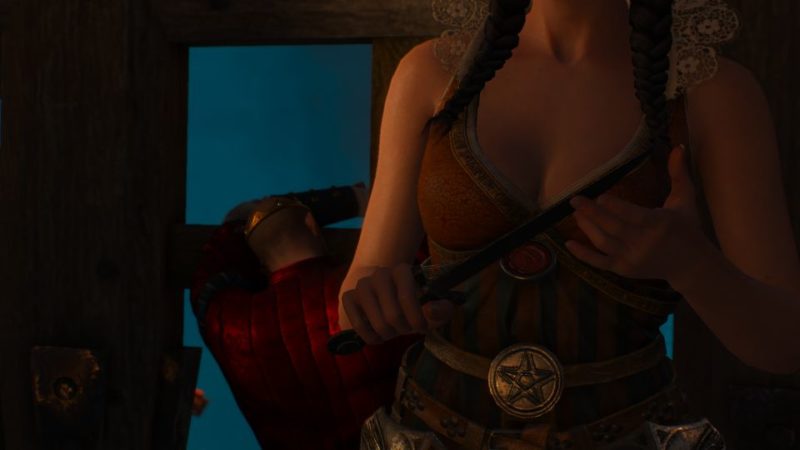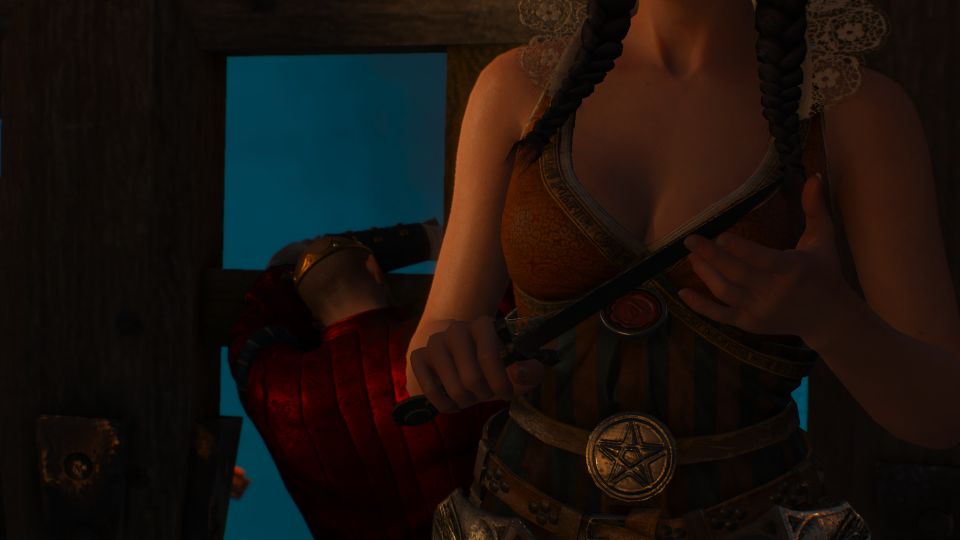 Kill Djikstra or Roche, Thaler and Ves
After Radovid's gone, Djikstra changed his plans and wants to eliminate Roche, Thaler and Ves.
You have a short time here to decide who to help.
We chose to go against Djikstra instead. It affects who will win the war.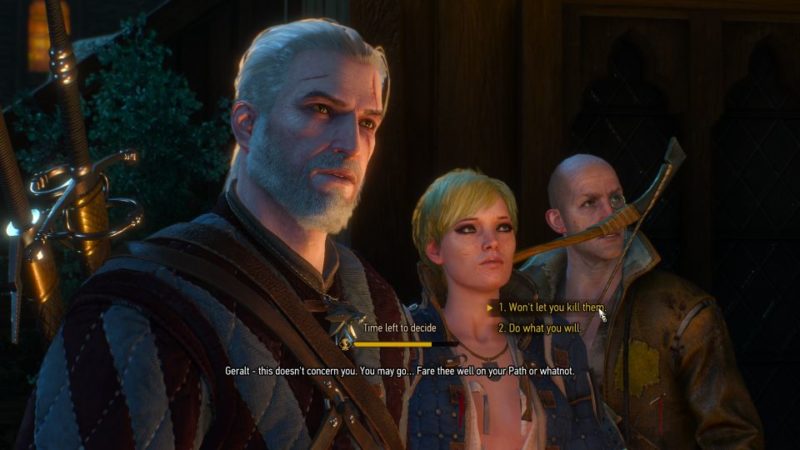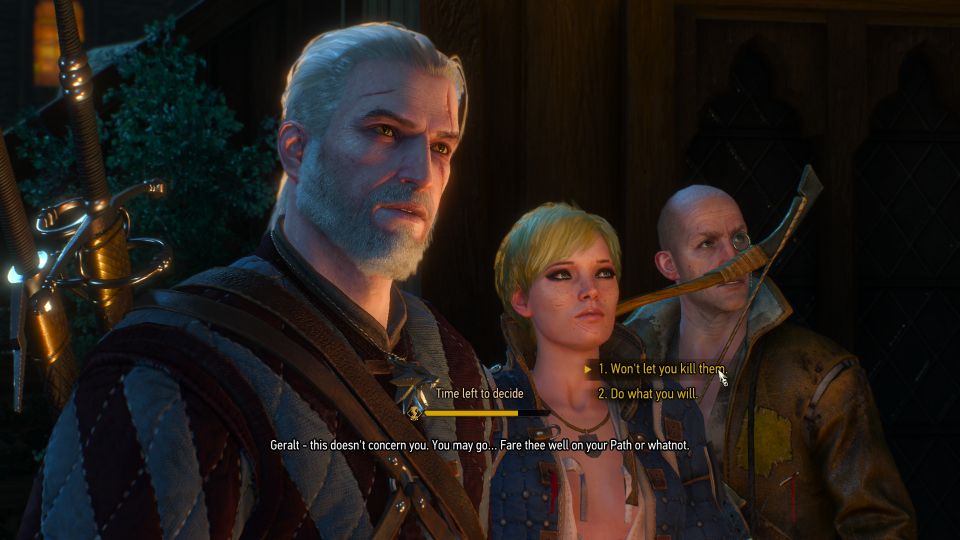 Defeat Djikstra and his men here. There may be a bug where nothing happens after they're dead.
If that happens, you can either reload or try to run as far away as you can to trigger the cutscene.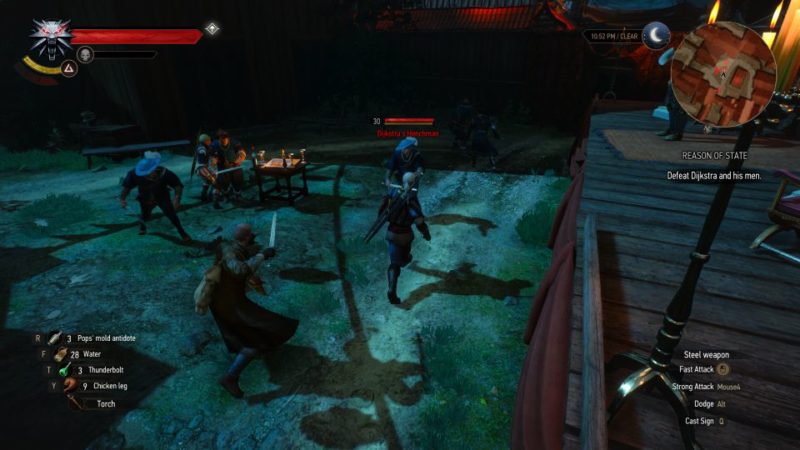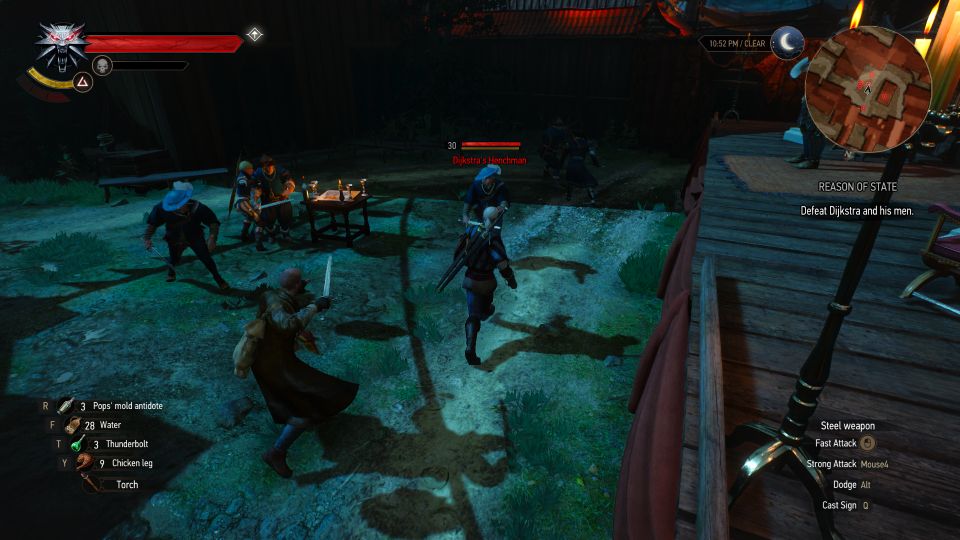 The quest ends here.
---
Related articles:
The Sunstone: The Witcher 3 Walkthrough And Guide
Child Of The Elder Blood & Skjall's Grave – The Witcher 3
Final Preparations: The Witcher 3 Walkthrough And Guide
The Great Escape: The Witcher 3 Walkthrough And Guide
Blindingly Obvious: The Witcher 3 Walkthrough And Guide
Payback: The Witcher 3 Main Quest Walkthrough And Guide