Payback is a main quest involving Ciri in Novigrad in The Witcher 3.
Your task is to accompany Ciri as she meet certain people in Novigrad.
Here's a walkthrough of Payback in The Witcher 3.
Suggested level: 28 and above.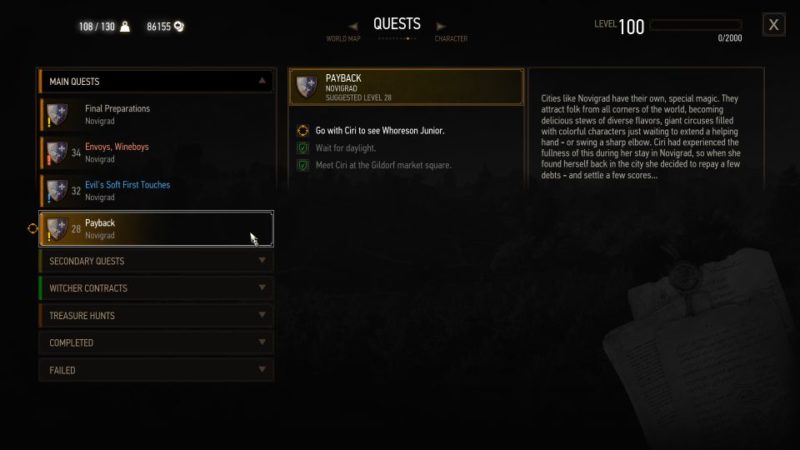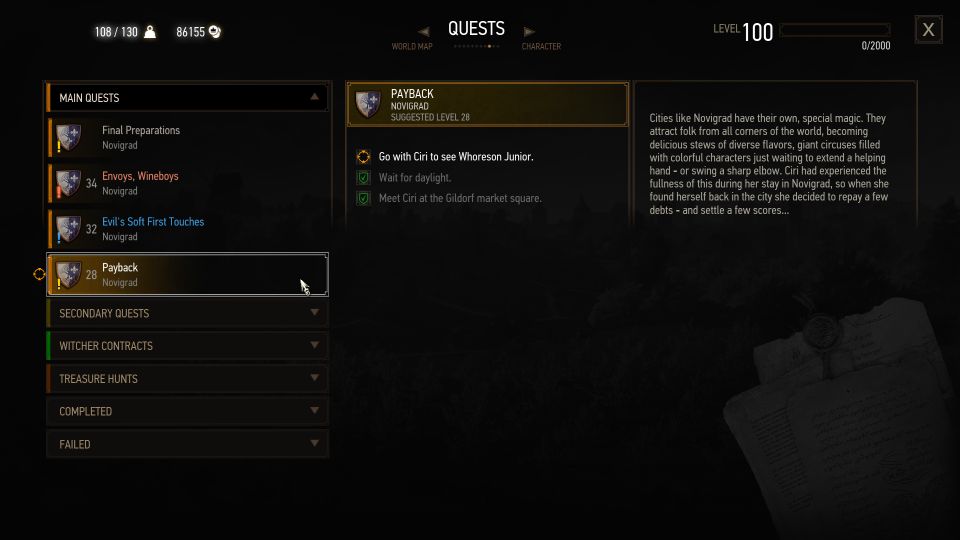 Meet Ciri at Gildorf
To begin the quest, talk to Ciri at the Gildorf market square.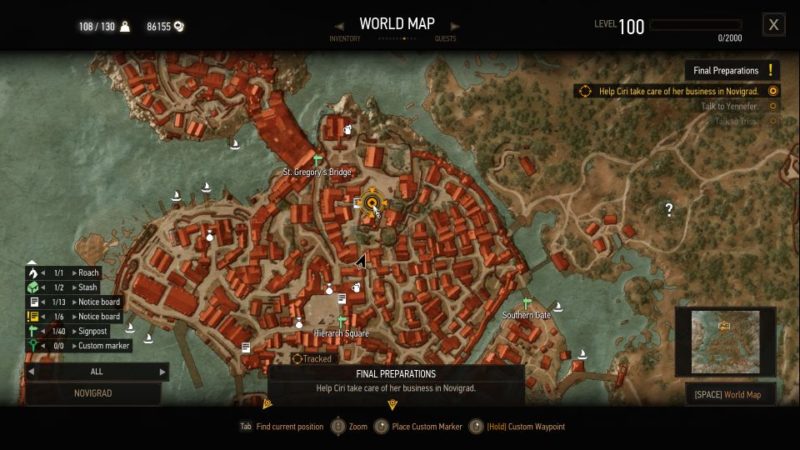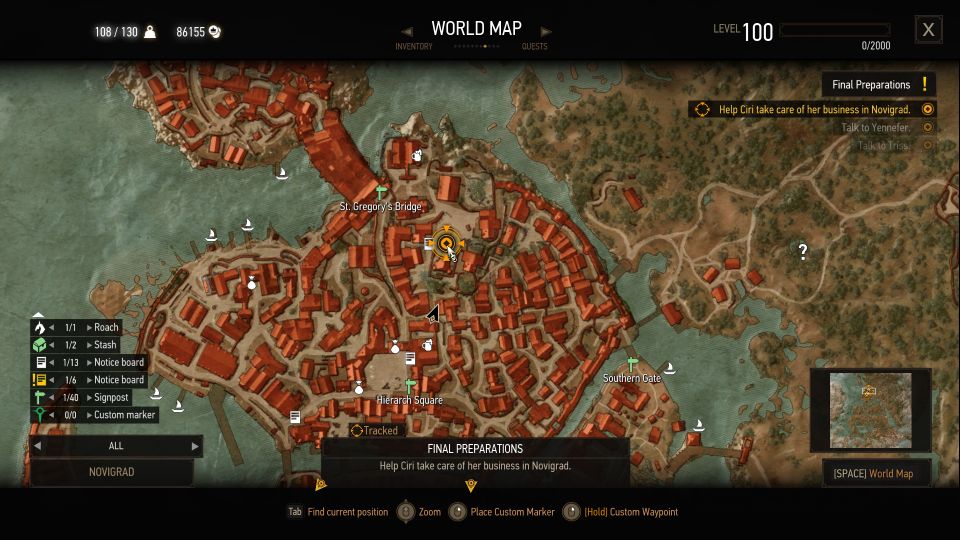 You will see her at the vendor.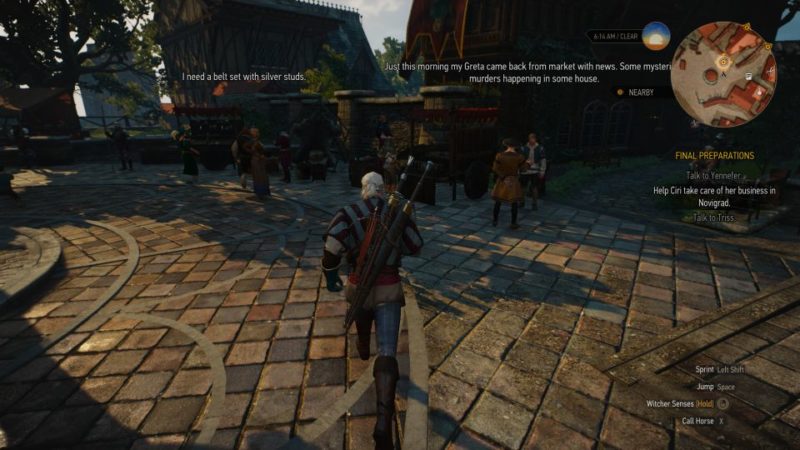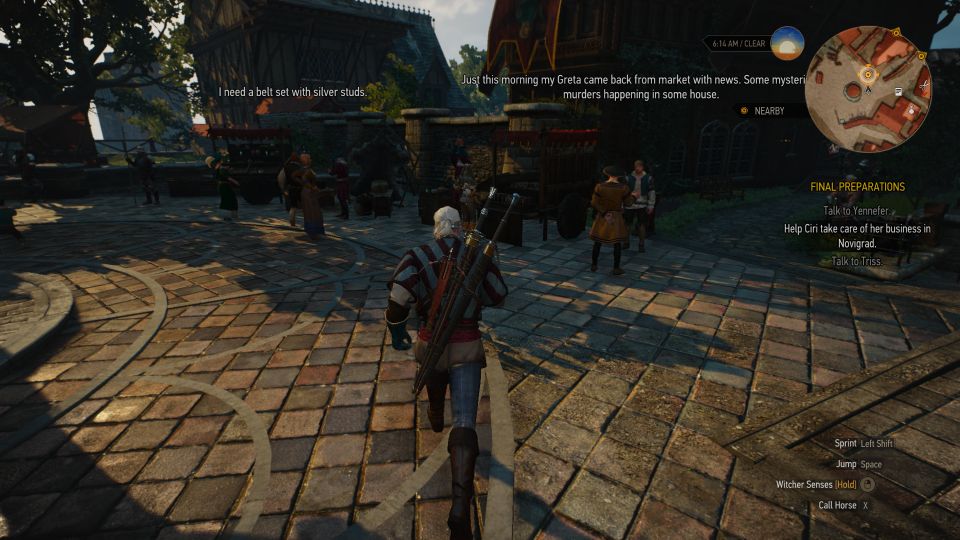 Look for Whoreson Junior
The first person to visit is Junior. Even if you tell her he's dead, she heard rumors of him alive.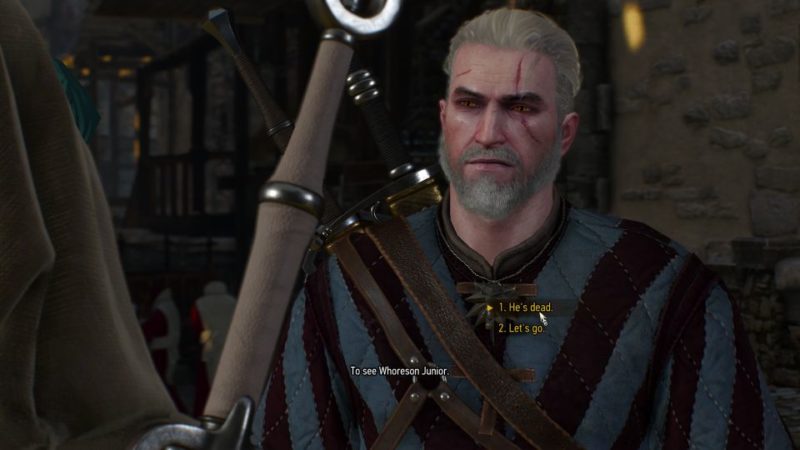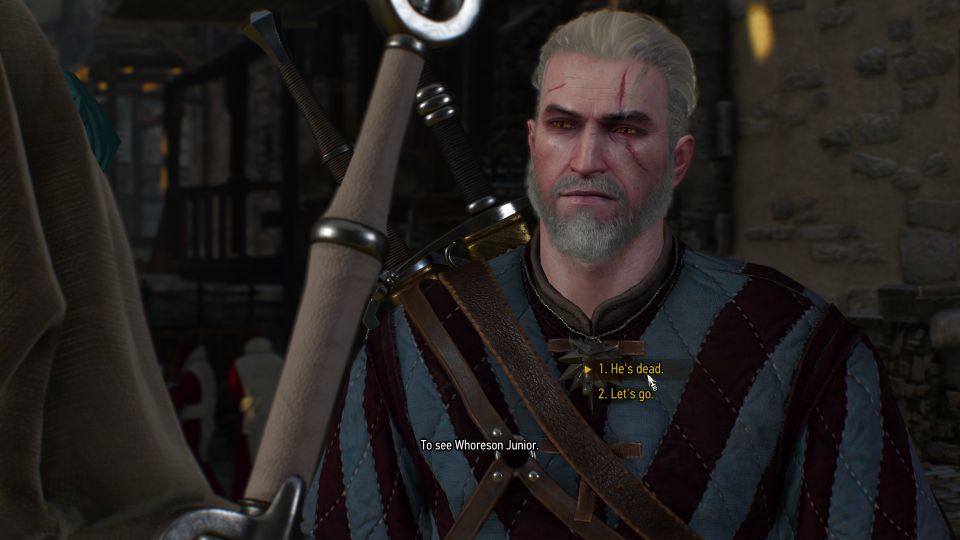 Follow her there.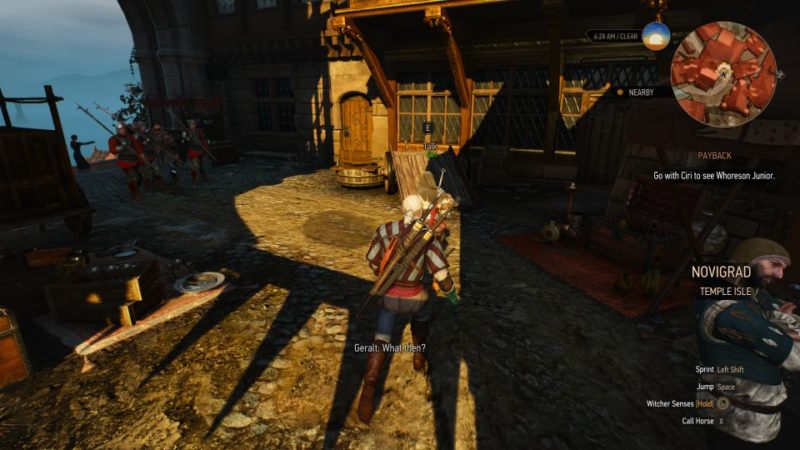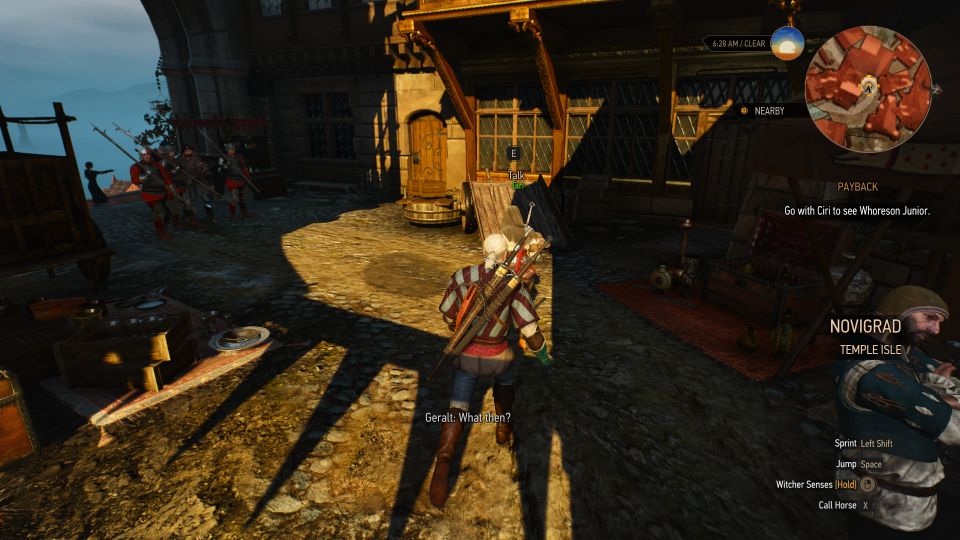 You will come across the guards. Use delusion to avoid a fight.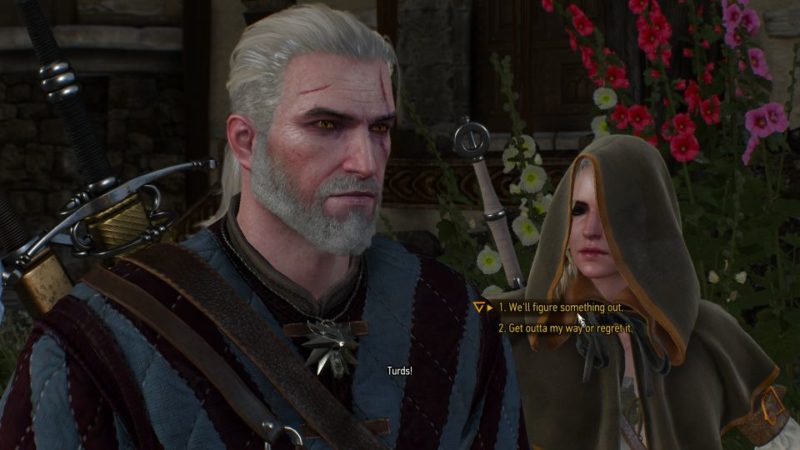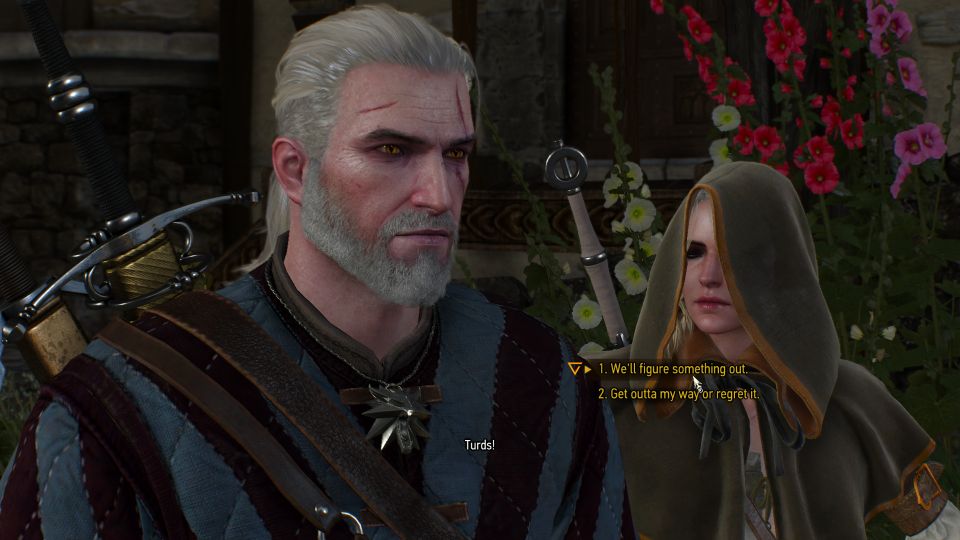 Go upstairs to meet Whoreson Junior. He then claims that he's actually Dudu.
Choose "prove it" and Dudu will prove that it's actually him.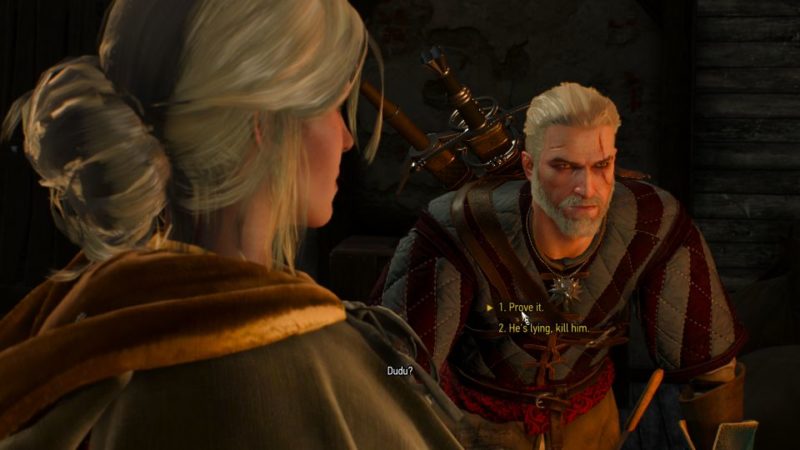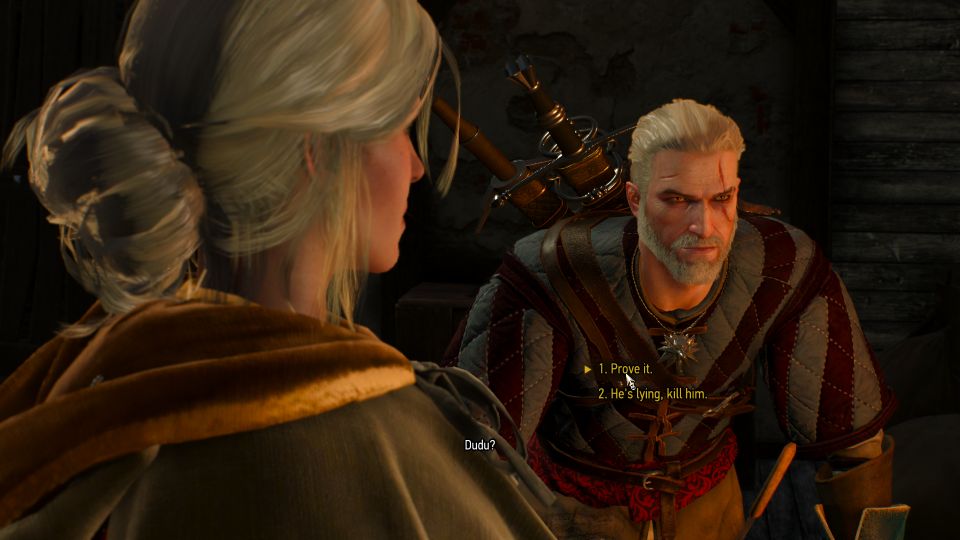 Follow Ciri
Continue following Ciri to the next person. This time, to the Golden Sturgeon.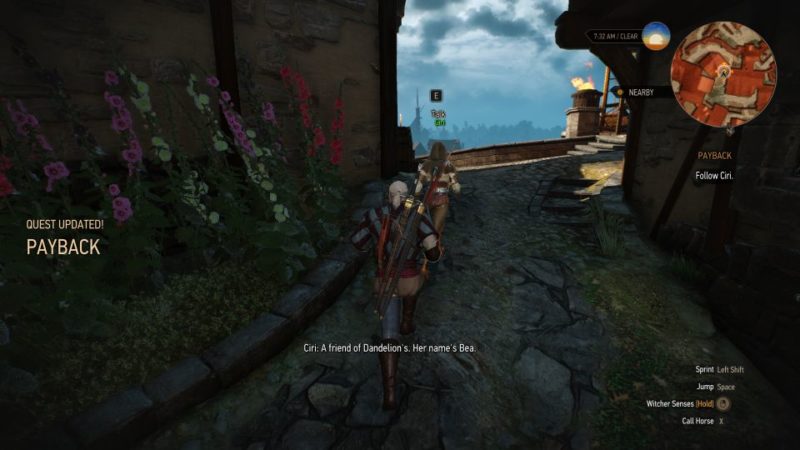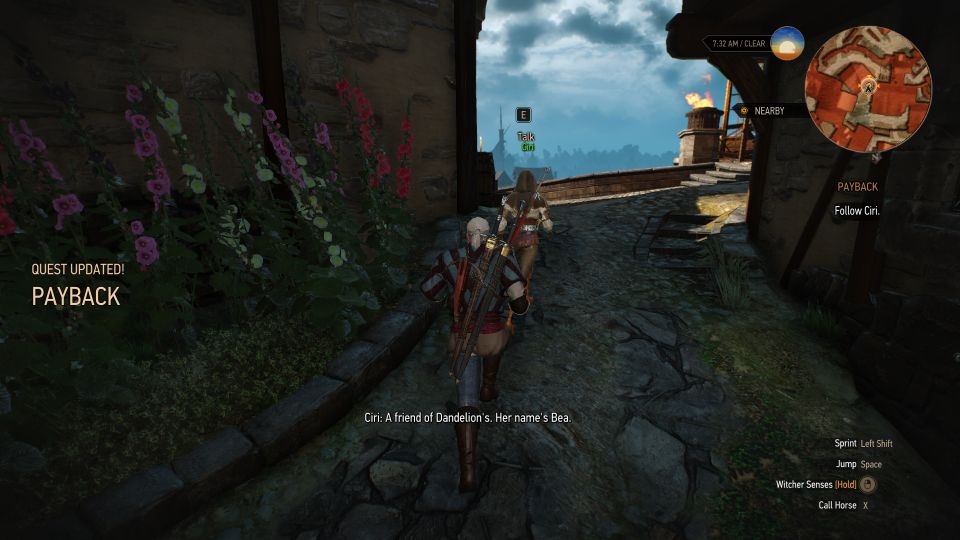 You will meet Bea there, a waitress who helped Ciri earlier.
There'll be an argument with some bandits with Bea.
If you ask them to "leave on your own", you can avoid a fight.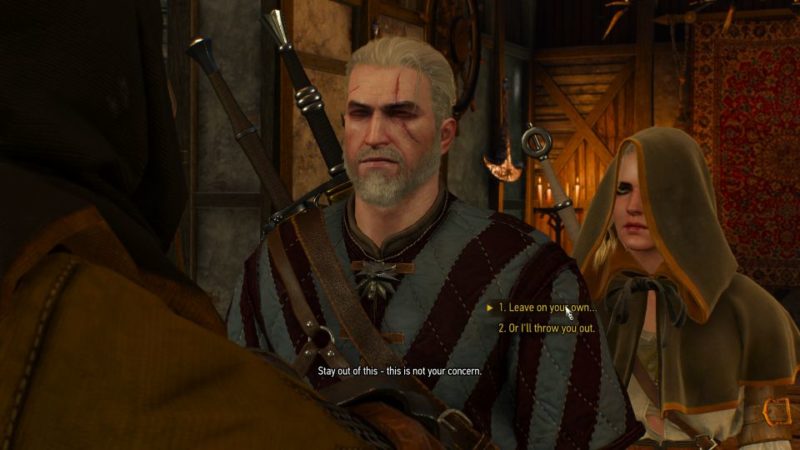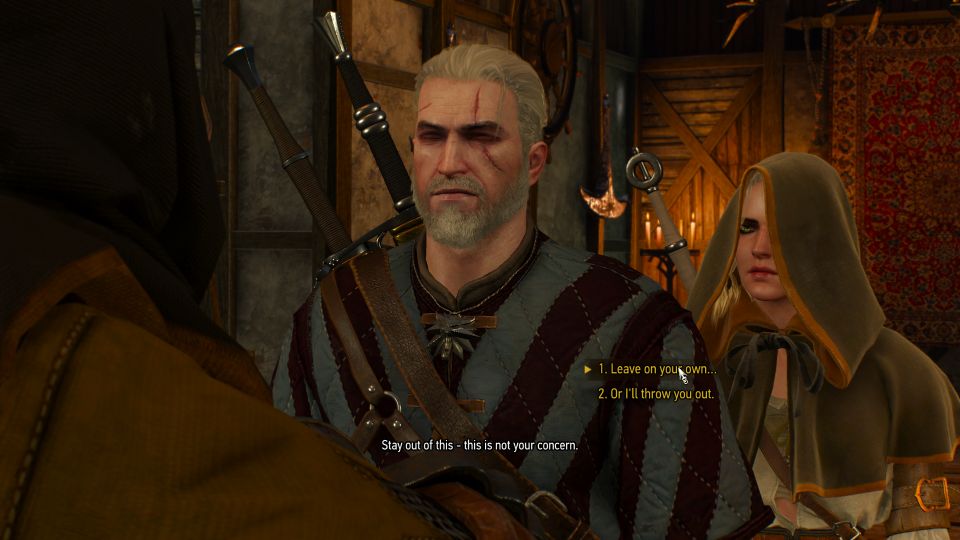 Follow Ciri to the troupe
The last location is the troupe.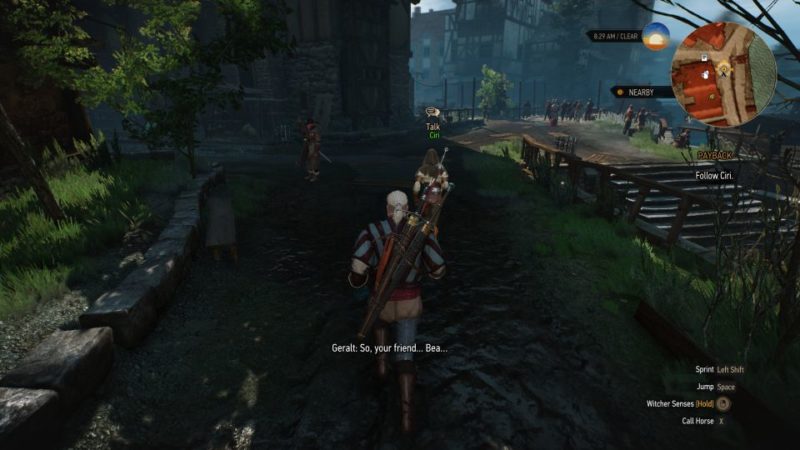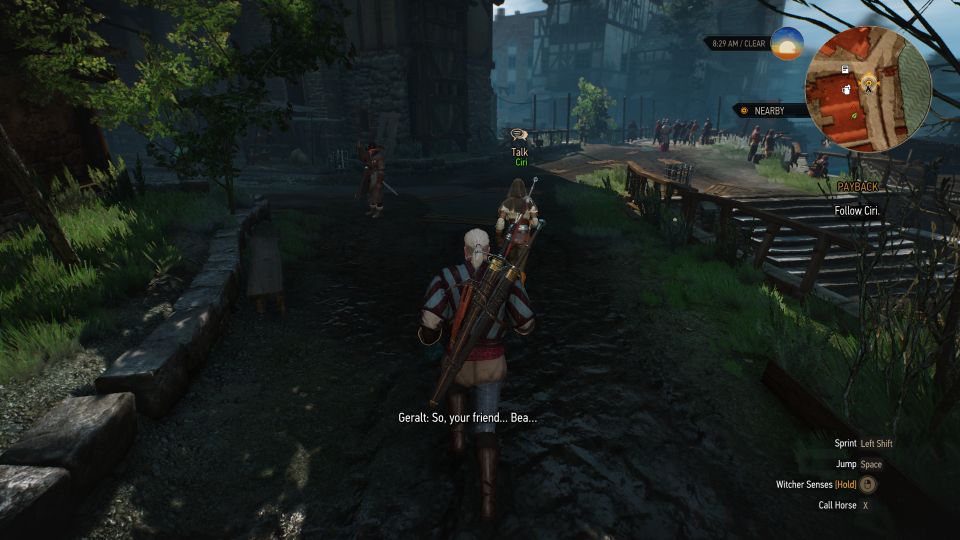 Race with them
After meeting them, you may enter into a race with Ciri and the other guy.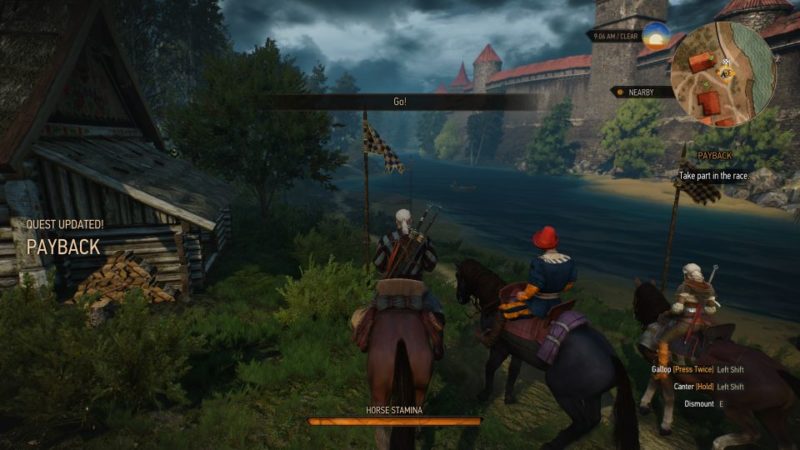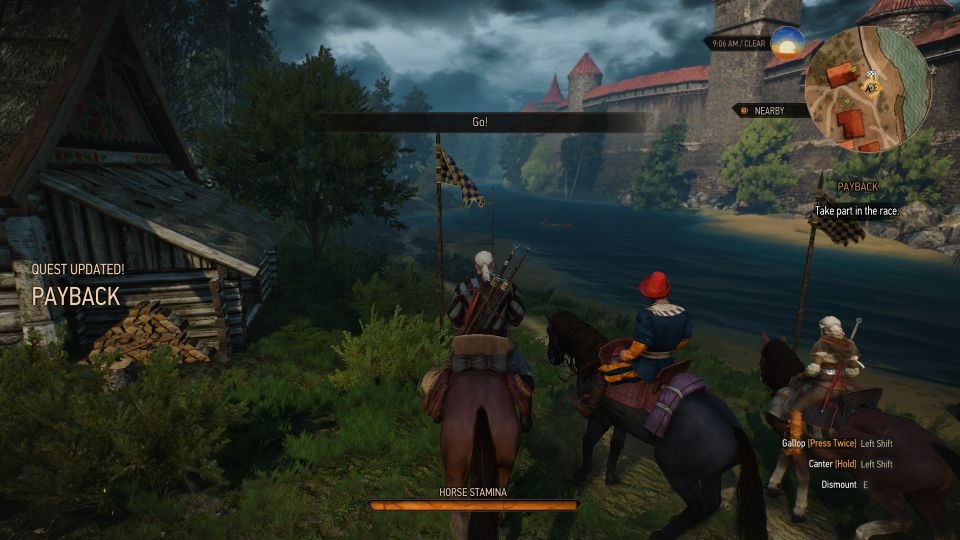 Steal horses for them
During the bonfire, you will be asked to help them steal some horses from the stables.
Even if you said buy them, you will end up helping.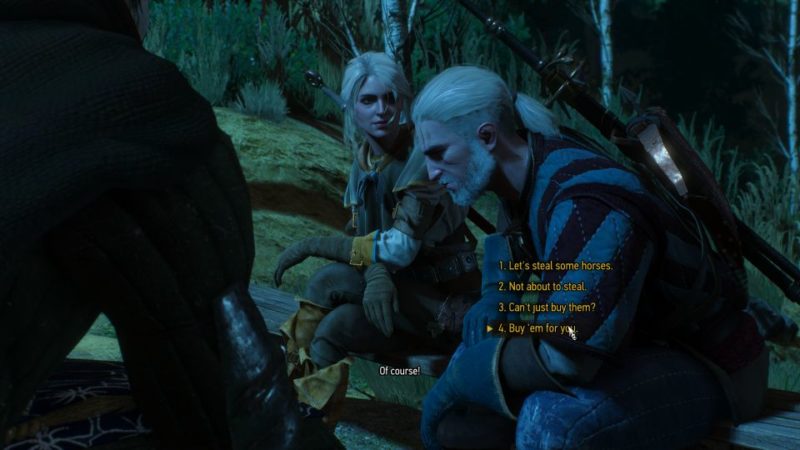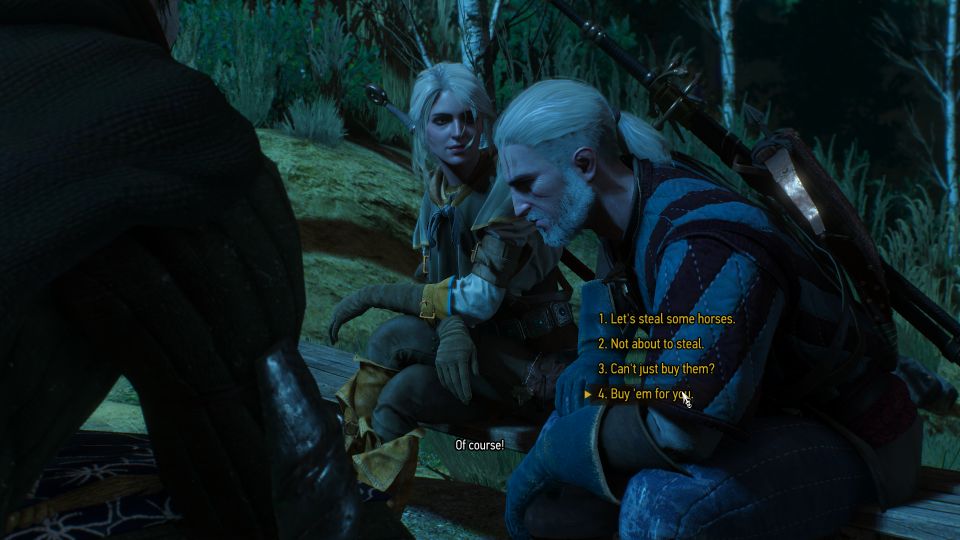 Sneak into the stables
To enter the stables, you need to climb up to the upper floor.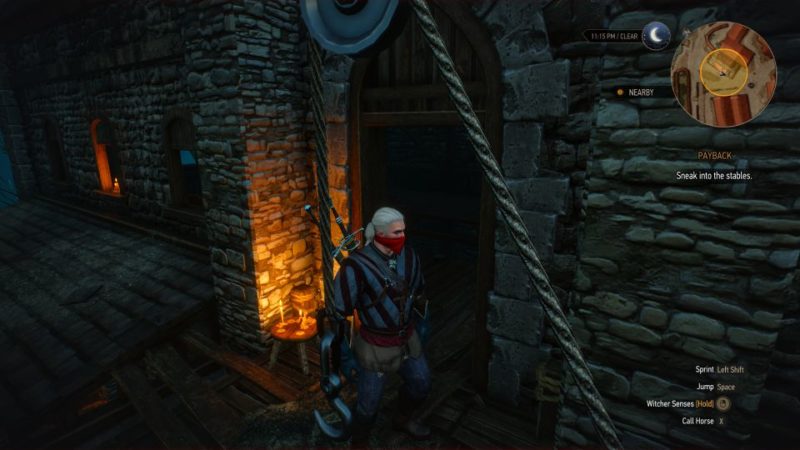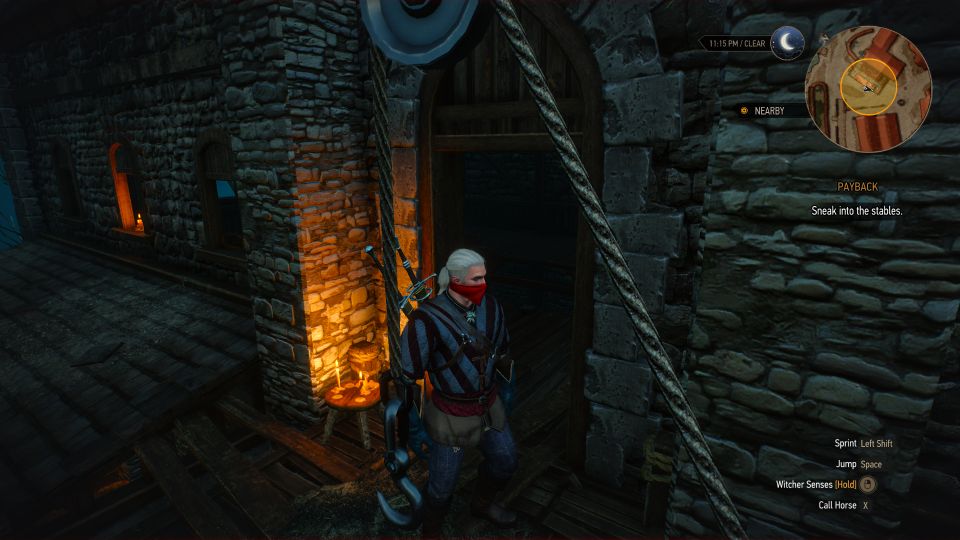 Once you're inside, you need to open the stable doors. There's a guard here. Punch him until he drops.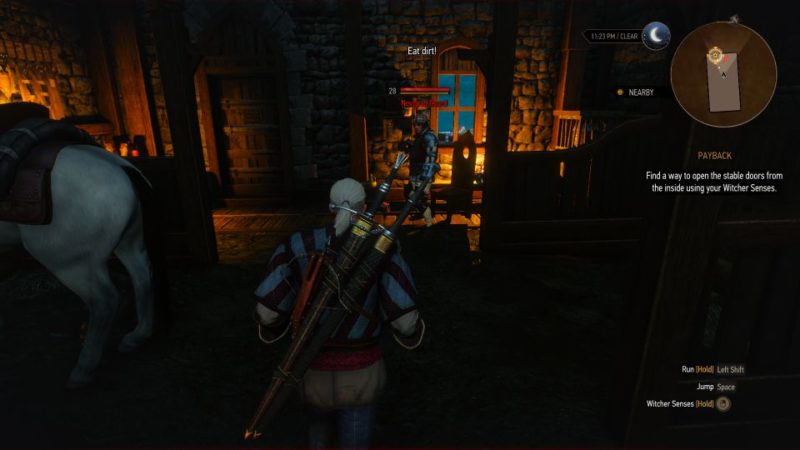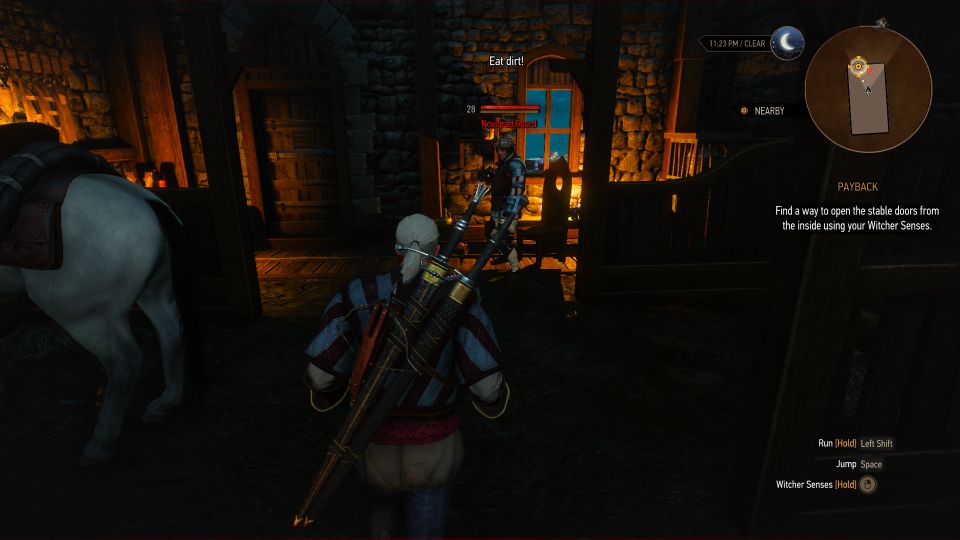 Pick up the keys from the desk near the guard and open the door.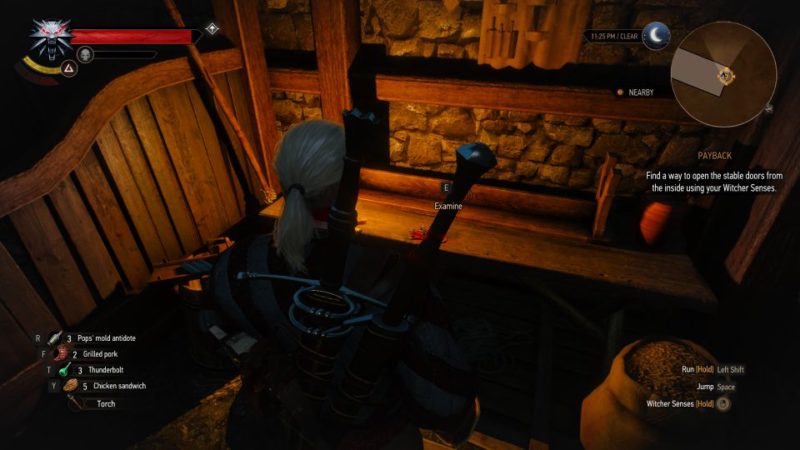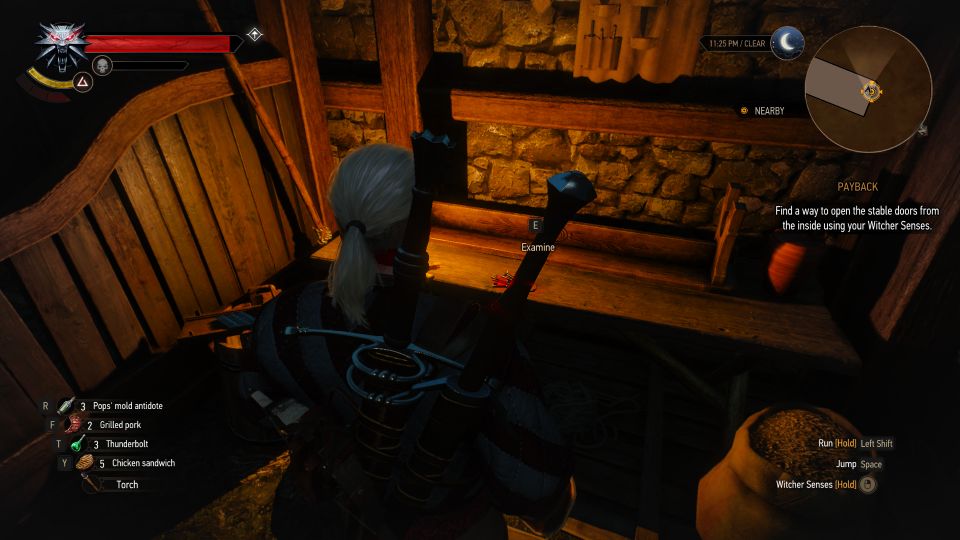 Calm the horses
Before you can leave, calm the horses. Use Axii to do so.
Calm them 3 times and you're done.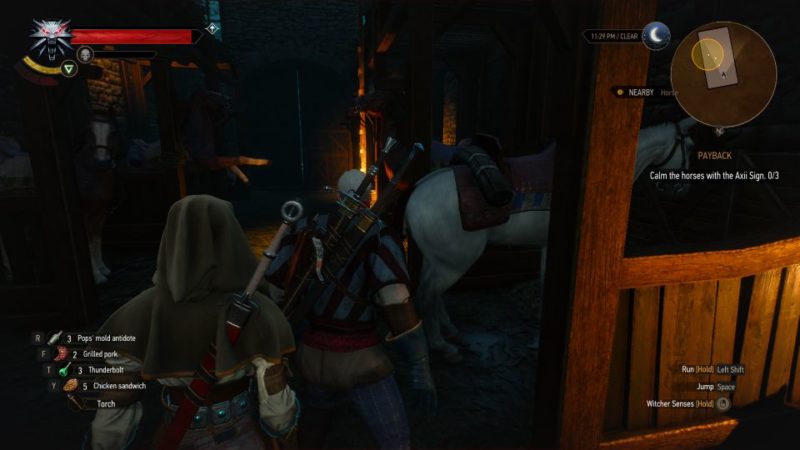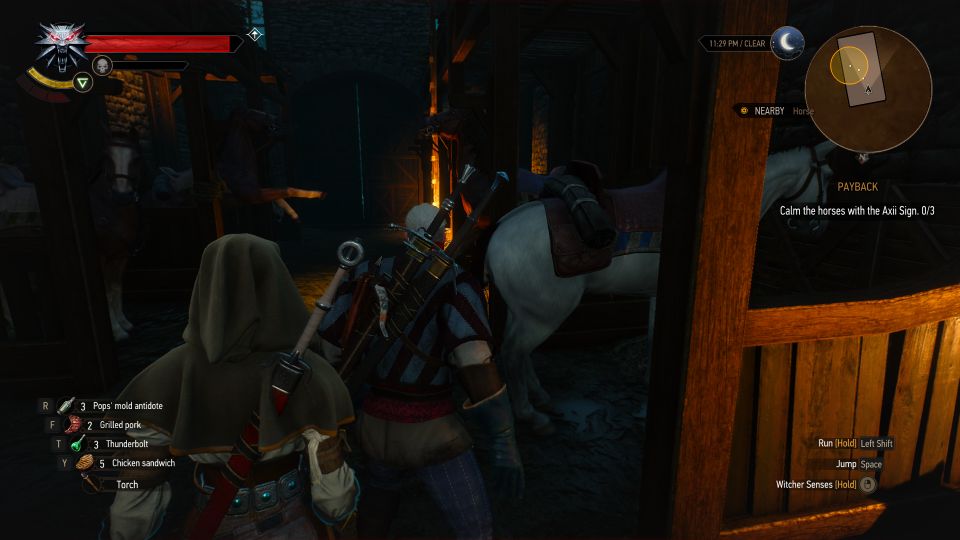 The quest ends after the cutscenes.
---
Related articles:
Blindingly Obvious: The Witcher 3 Walkthrough And Guide
The Great Escape: The Witcher 3 Walkthrough And Guide
Count Reuven's Treasure: Witcher 3 Walkthrough And Guide
Through Time And Space: Witcher 3 Walkthrough And Guide
Novigrad, Closed City II: The Witcher 3 Walkthrough
Bald Mountain: The Witcher 3 Walkthrough And Guide