Brothers In Arms: Novigrad is one of the main quests in The Witcher 3.
Your task is to get allies from Novigrad to fight against the Wild Hunt.
Here's a walkthrough of Brothers In Arms: Novigrad in Witcher 3.
Suggested level: 22 and above.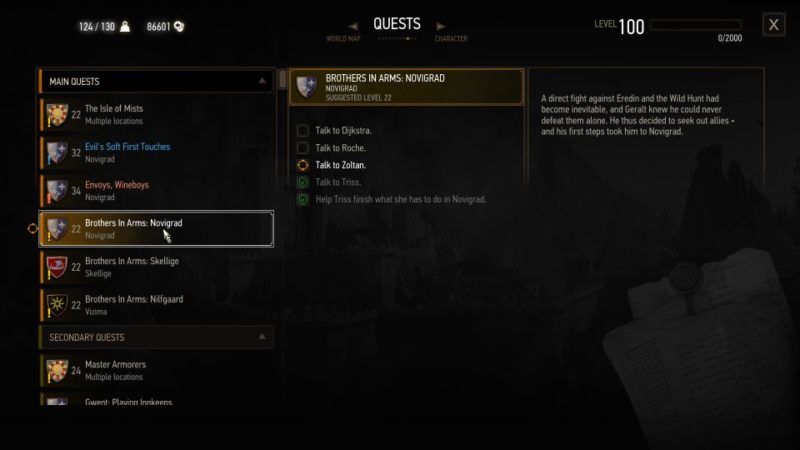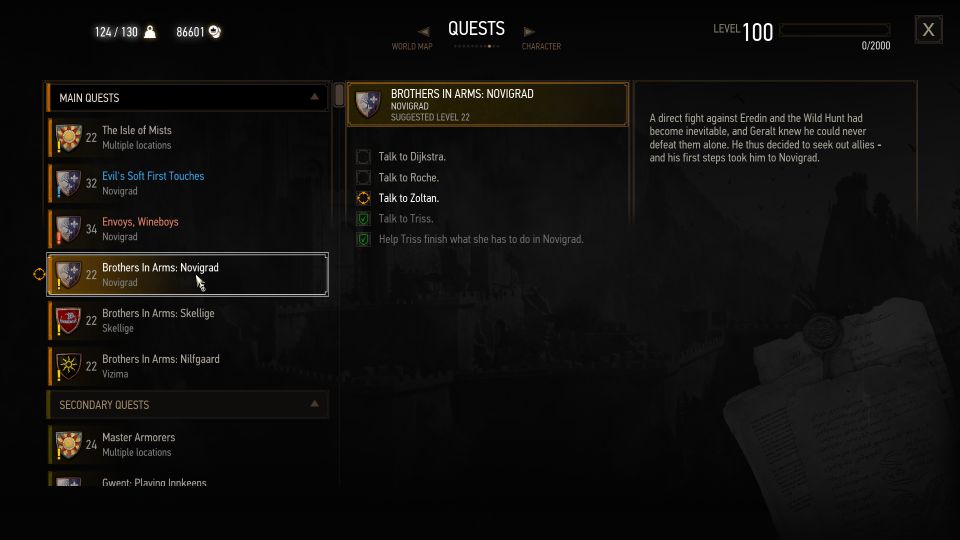 Recruit Triss
As long as you've helped Triss with her own quests, she will be in Kaer Morhen.
It's done automatically and you don't need to talk to her this time.
Talk to Zoltan
Zoltan is your dwarf friend. Look for him to recruit him.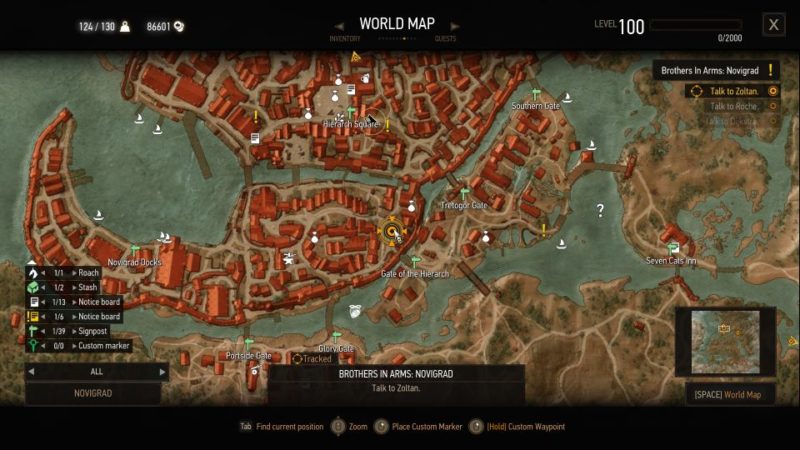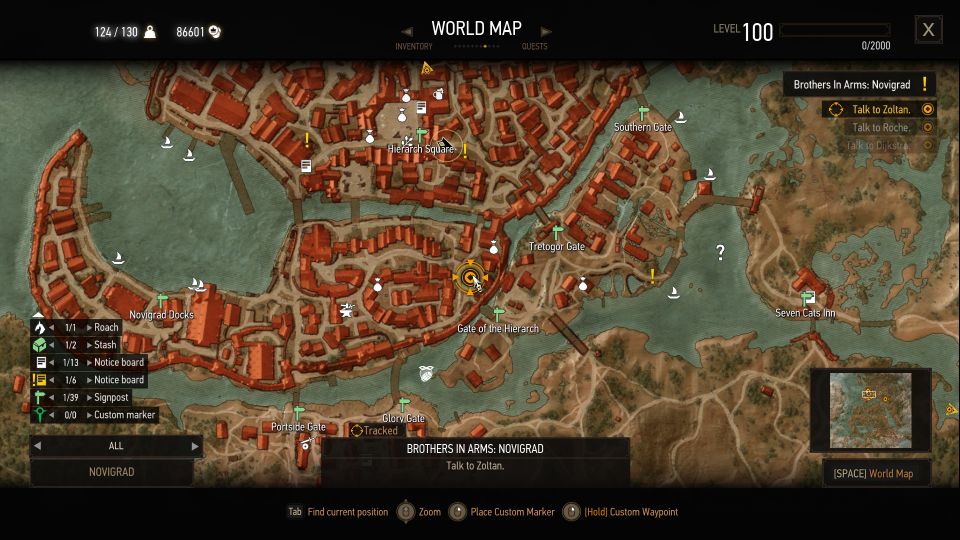 Once you've reached, you may come across an argument between him and some men. It's actually for another side quest.
You may want to finish the side quest first, because the quest fails if you proceed with The Isle of Mists.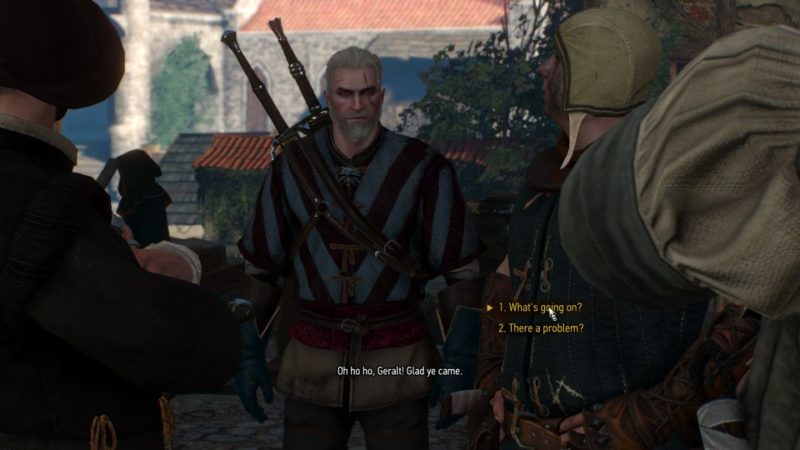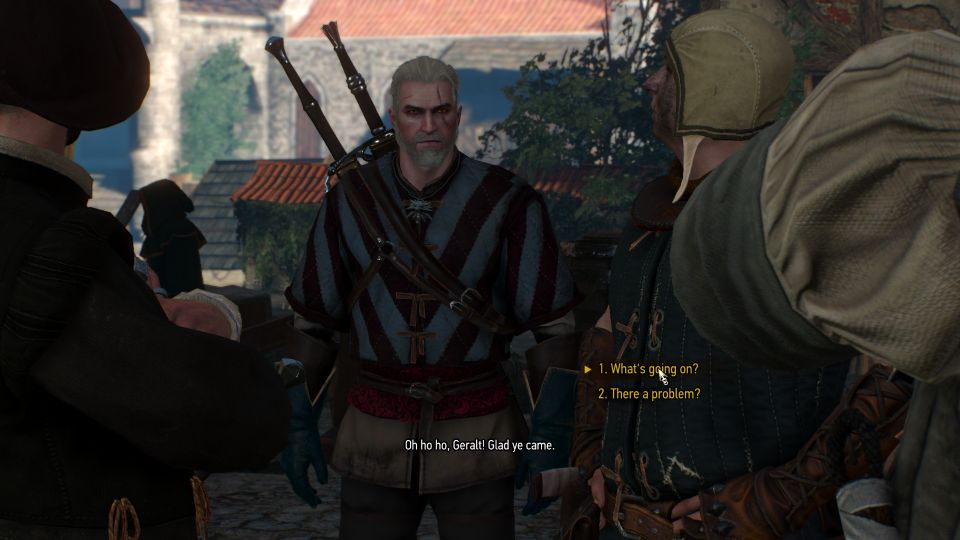 Ask him to fight at Kaer Morhen and he will join you even if you didn't do the side quest.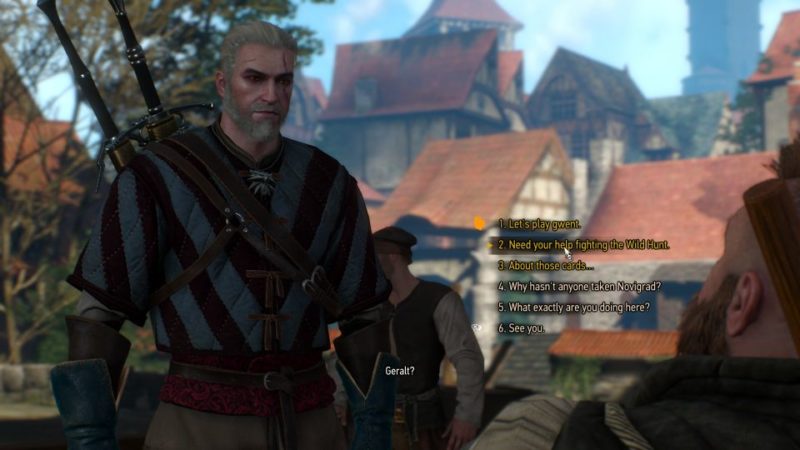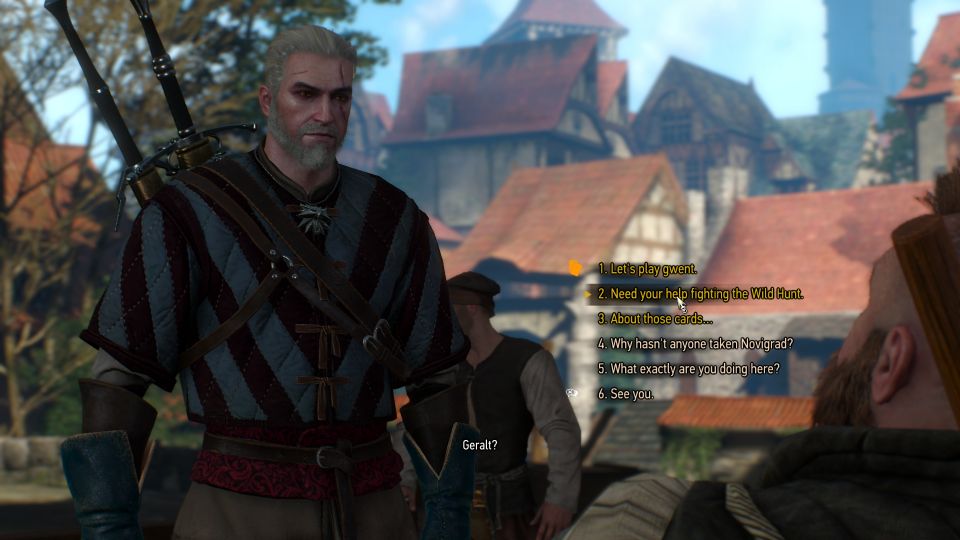 Meet Djikstra
Next, talk to Djikstra at the bath house. He'll decline as he already has his own problems.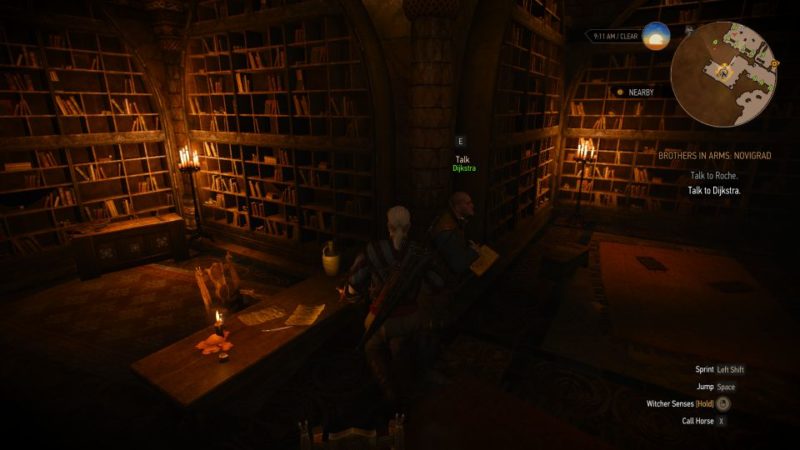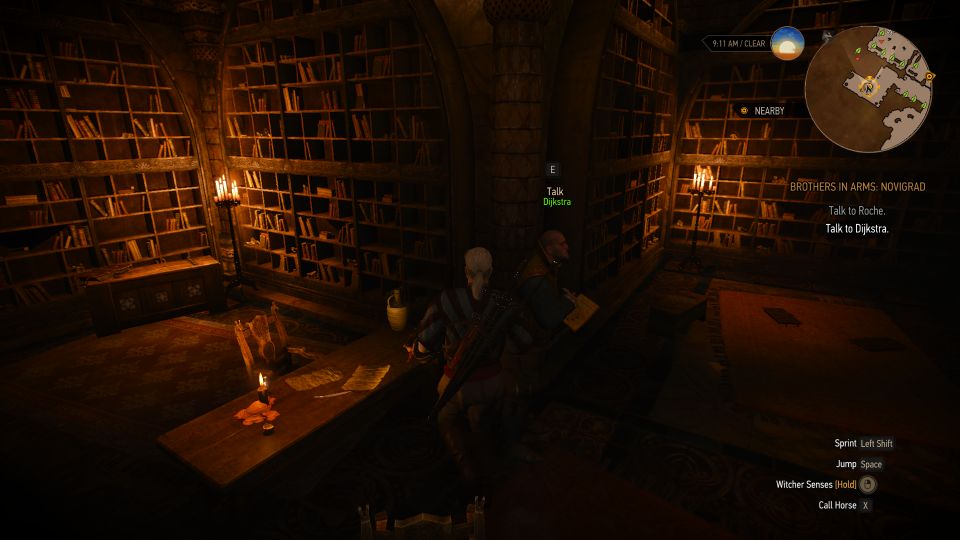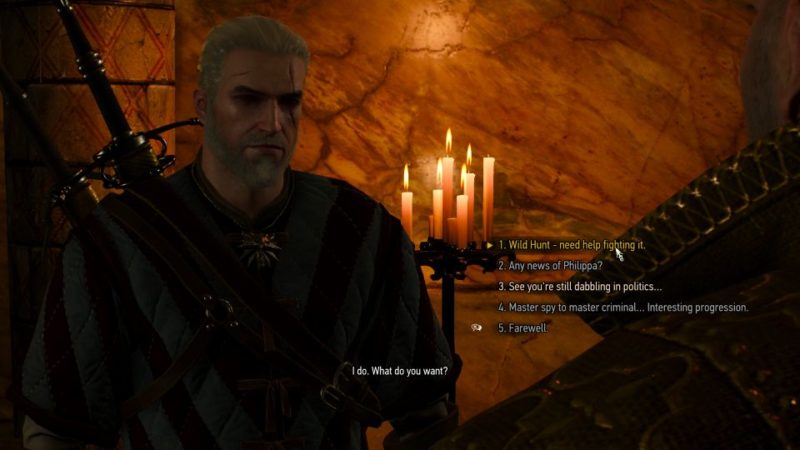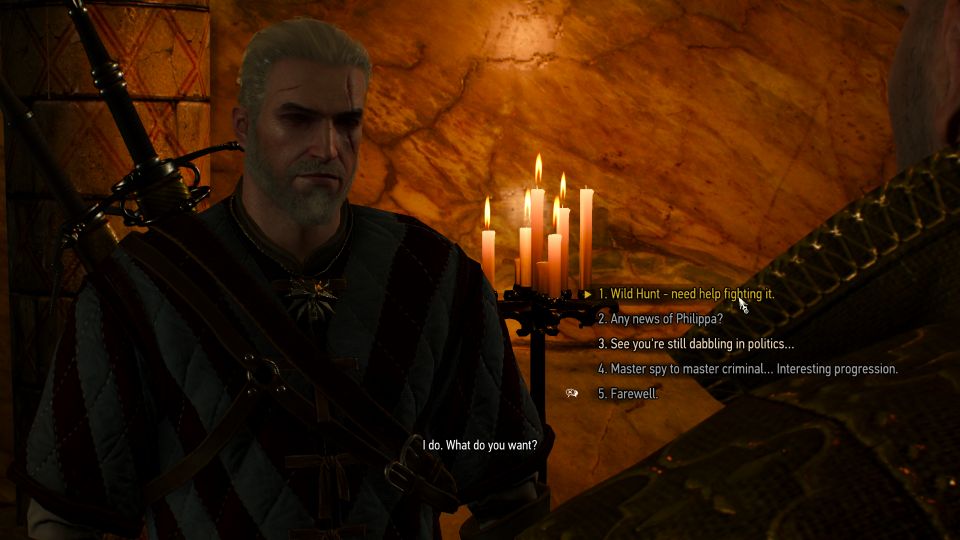 Talk to Roche
Next, meet Roche at the Temerian hideout.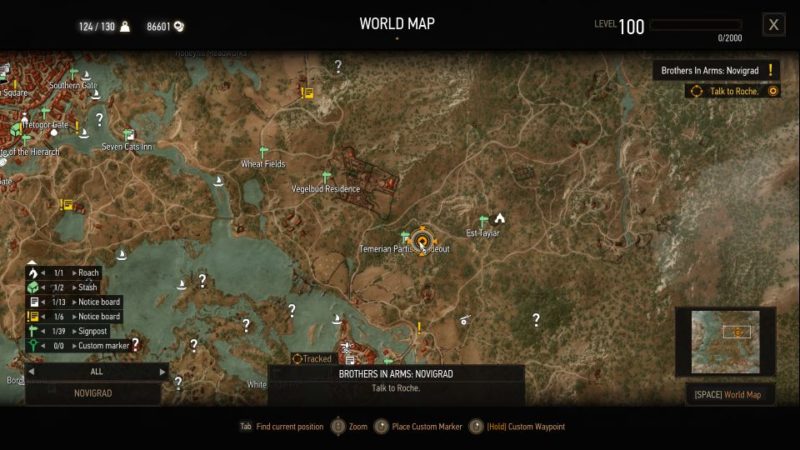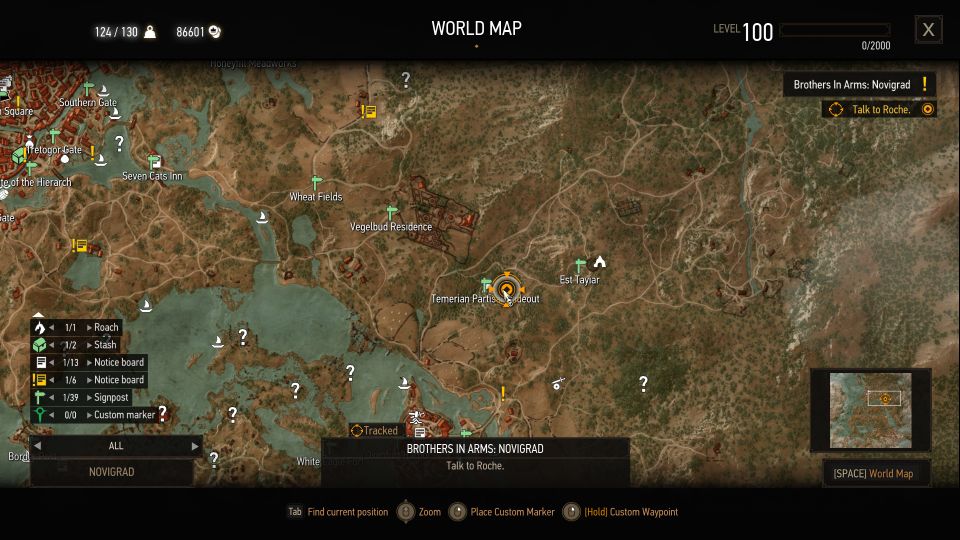 Ask him to fight with you. If you had helped him with his previous quest An Eye For An Eye, he will join you.
He will also bring Ves with him.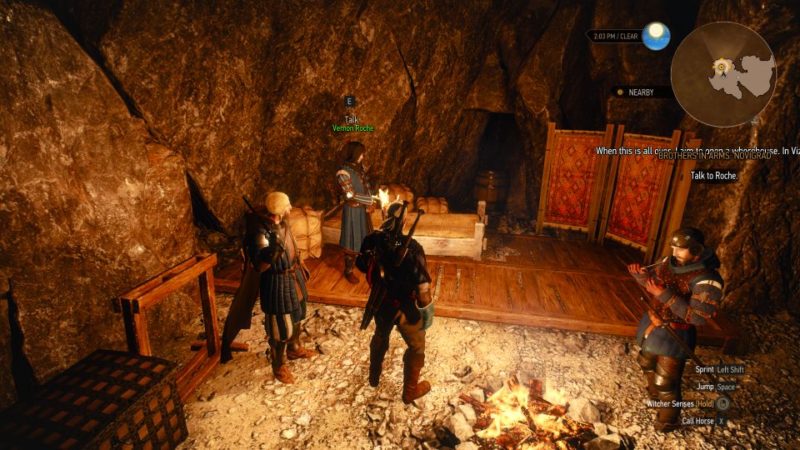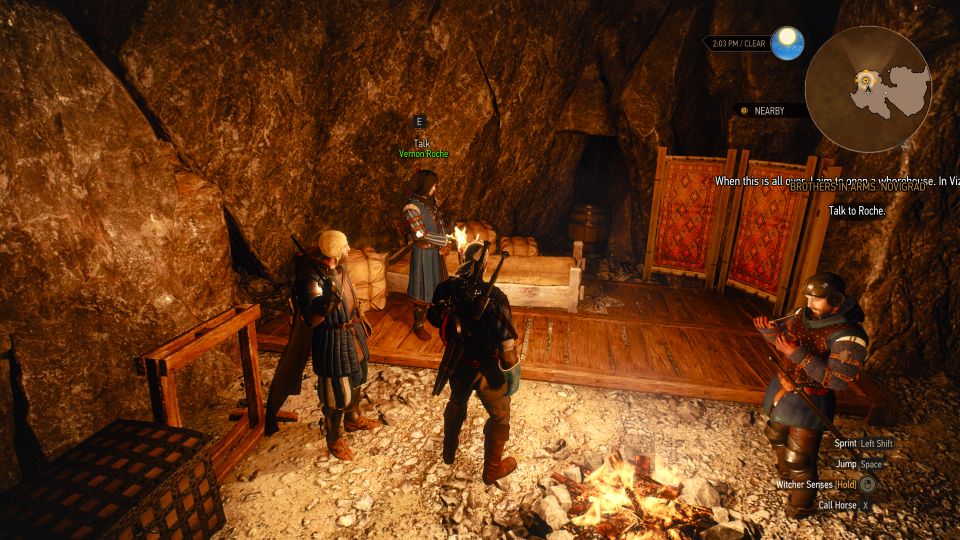 Recruit Letho
Letho appears if you've played Witcher 2 and spared him. You can recruit him for the battle at Kaer Morhen.
Otherwise, he doesn't appear.
---
Related articles:
Brothers In Arms: Nilfgaard – The Witcher 3 Walkthrough
Brothers In Arms: Skellige – Witcher 3 Walkthrough And Guide
Get Junior Quest: The Witcher 3 Walkthrough And Guide
Disturbance: The Witcher 3 Walkthrough And Guide
King's Gambit: The Witcher 3 Walkthrough And Guide
The Last Wish: The Witcher 3 Walkthrough And Guide