Blood on the Battlefield is a main quest that starts in Kaer Morhen in Witcher 3.
Your task is to talk to Avallac'h on what to do next and then talk to Ciri.
Here's a walkthrough of Blood On The Battlefield in The Witcher 3. Your choices will have consequences towards the ending.
Suggested level: 20 and above.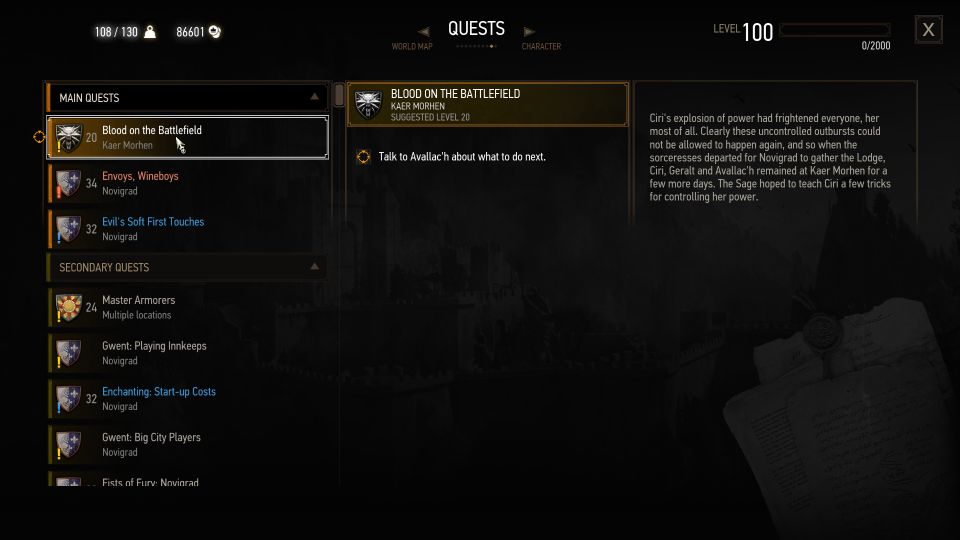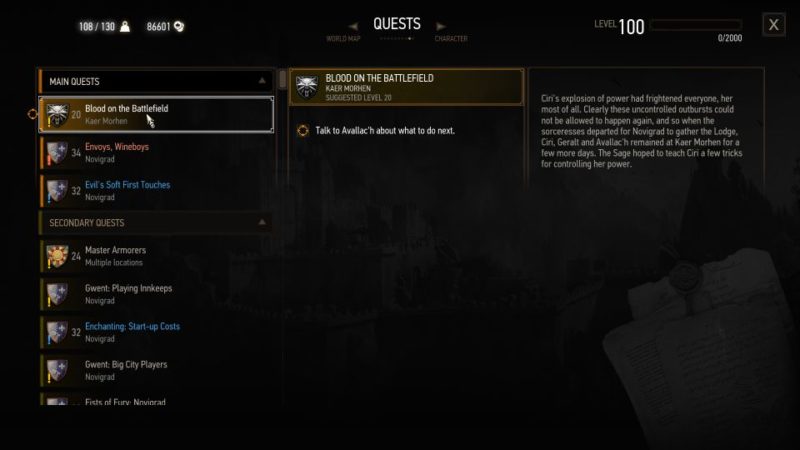 Talk to Avallac'h
Meet Avallac'h near the gate to Kaer Morhen.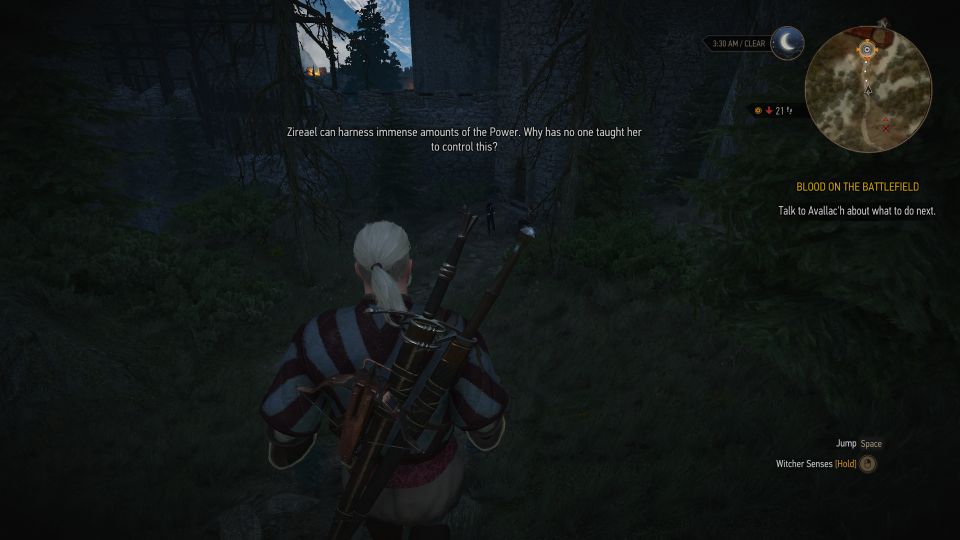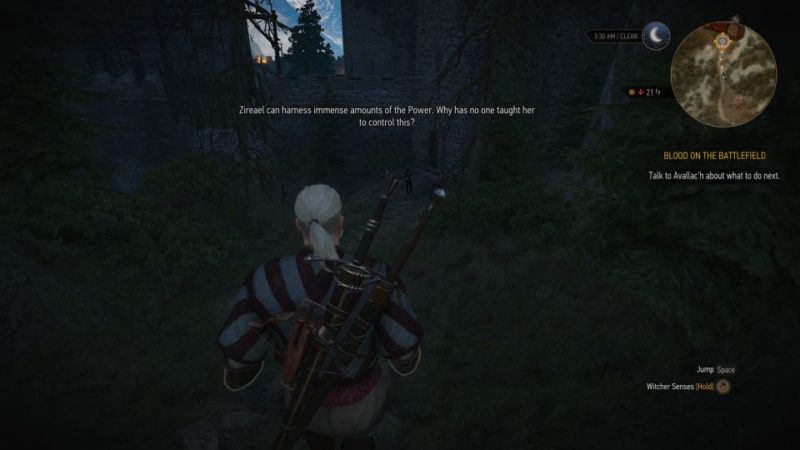 During the conversation, the group will decide to get help from the Lodge.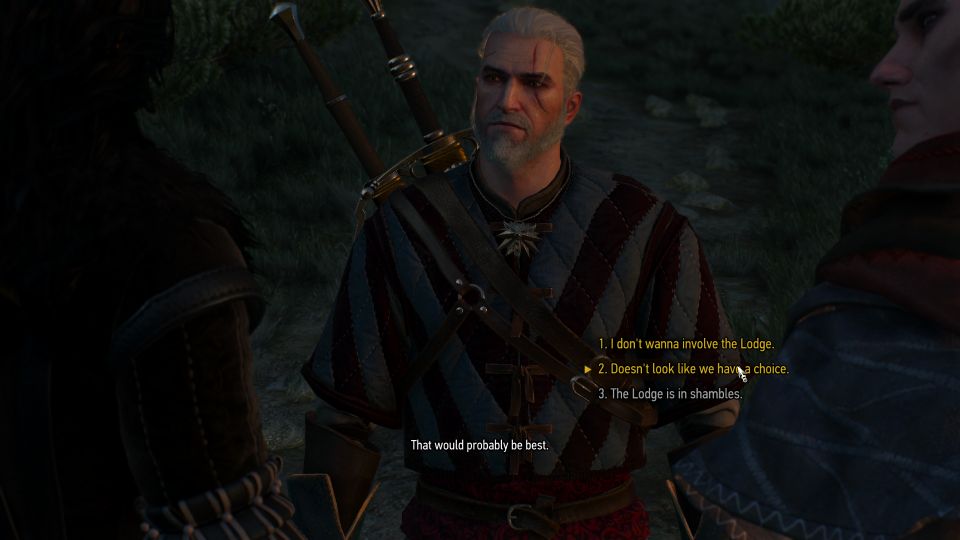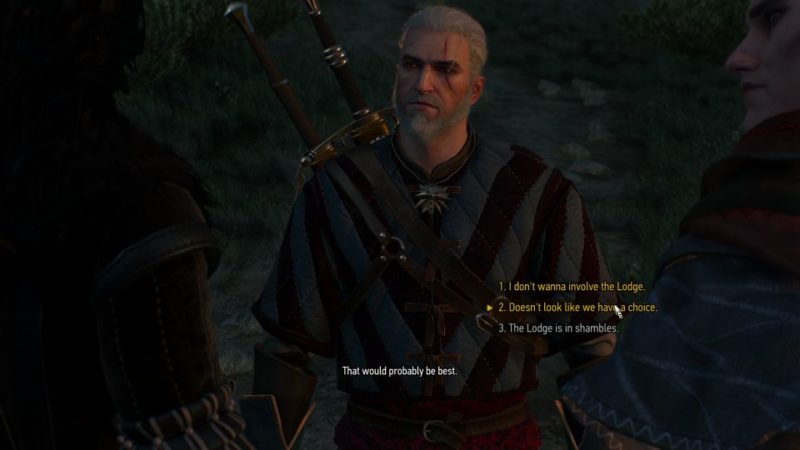 Choice with Ciri
After the cutscene, you have to decide on the following:
Relax. You don't have to be good at everything.
Think I know what might lift your spirits.
Your choice will affect the ending and whether it's a good or bad ending.
Choose the 2nd option – lift your spirits, and you will get a plus point.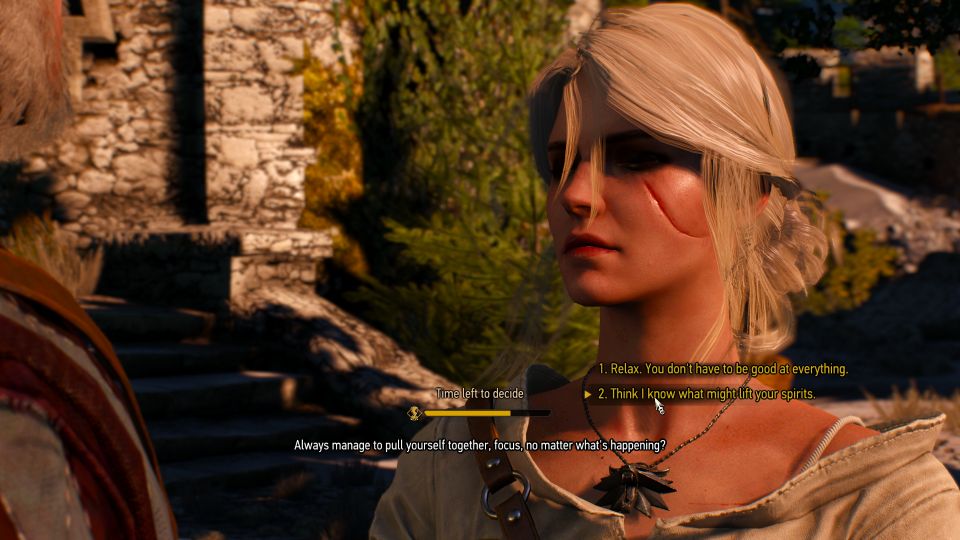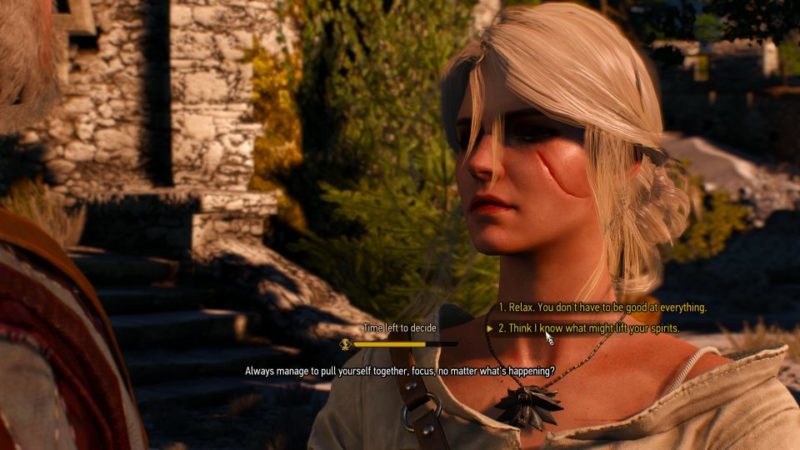 Defeat Ciri in a snowball fight
This part you simply have to defeat Ciri by throwing snowballs at her.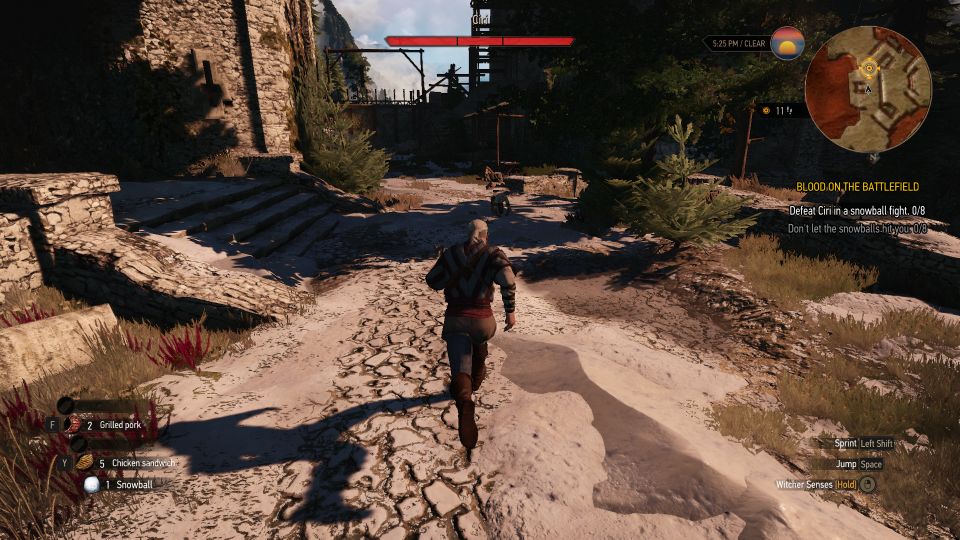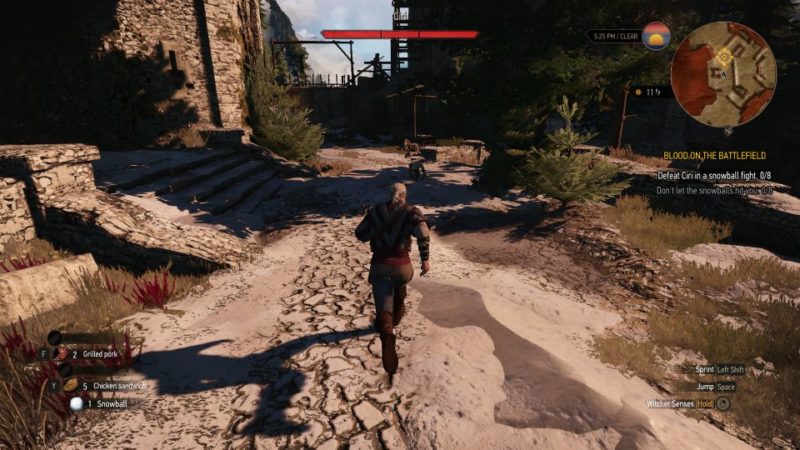 Pick up snowballs from the ground when you run out of them.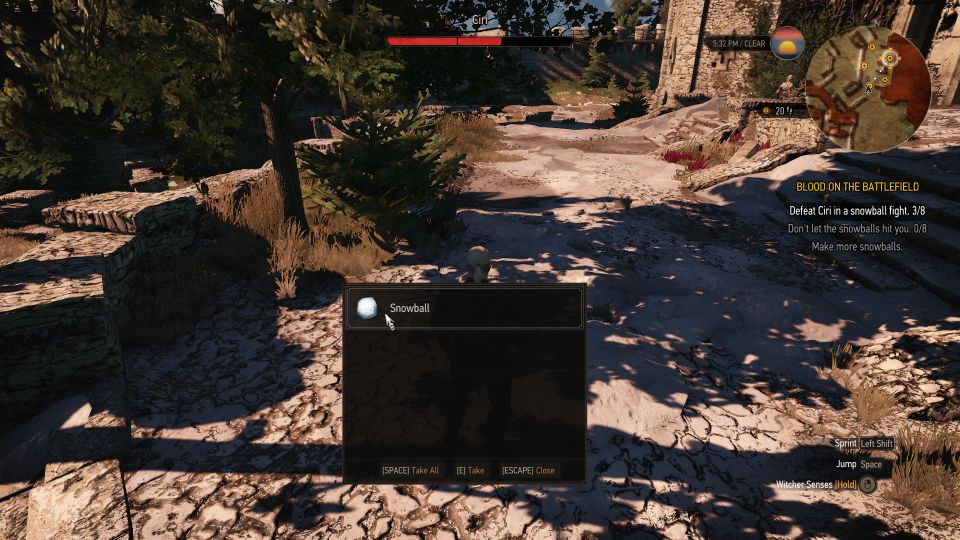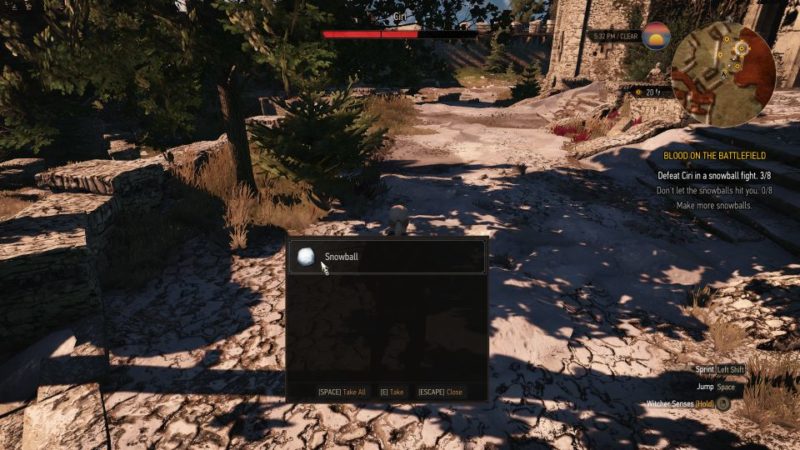 Visit the emperor vs going to Velen
Here, you're faced with another important decision.
If you go and visit the emperor, you will be offered money by the emperor in return. If you choose to accept the money, it's a negative point for Ciri, and rejecting it is a plus point.
Furthermore, Ciri will end up as an empress instead of a witcher.
If you choose to go to Velen directly, Ciri should end up as a witcher. The paths lead to different endings.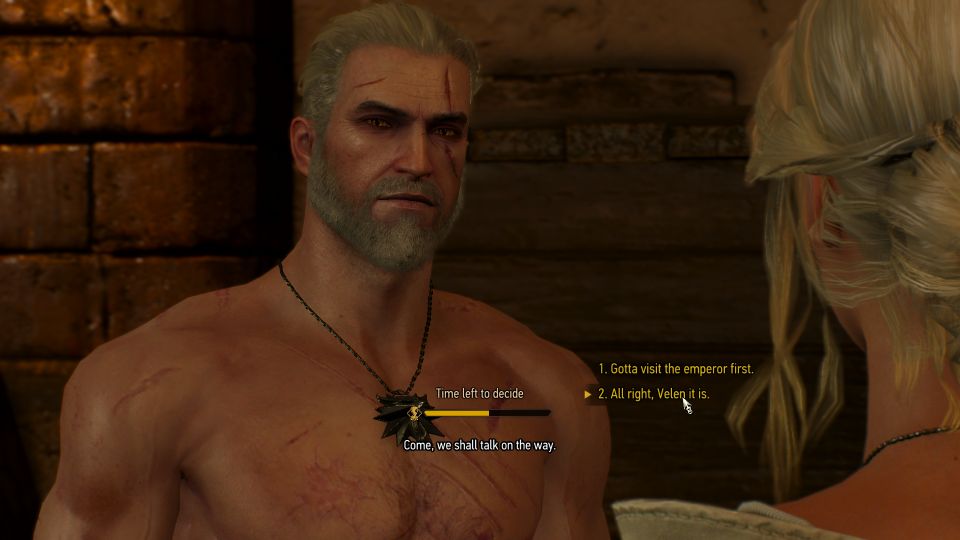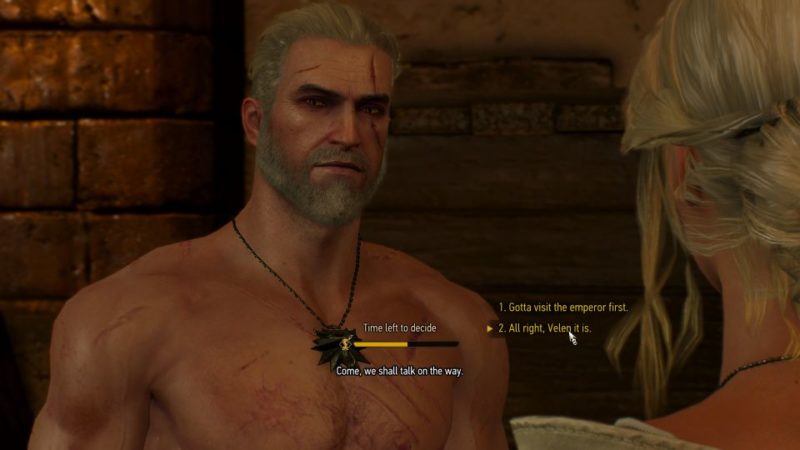 The quest ends here.
---
Related articles:
Novigrad, Closed City II: The Witcher 3 Walkthrough
Bald Mountain: The Witcher 3 Walkthrough And Guide
The Battle Of Kaer Morhen: Witcher 3 Walkthrough And Guide
The Isle Of Mists: The Witcher 3 Walkthrough And Guide
Brothers In Arms: Nilfgaard – The Witcher 3 Walkthrough
Brothers In Arms: Skellige – Witcher 3 Walkthrough And Guide