Through Time And Space is a main quest in Novigrad in The Witcher 3.
Your task is to follow Avallac'h to speak to Ge'els, the advisor of the Wild Hunt king.
Here's a walkthrough of Through Time and Space in Witcher 3.
Suggested level: 26 and above.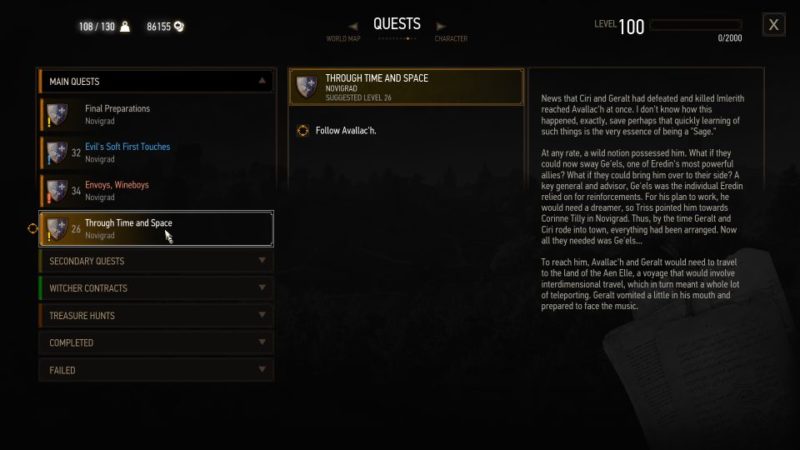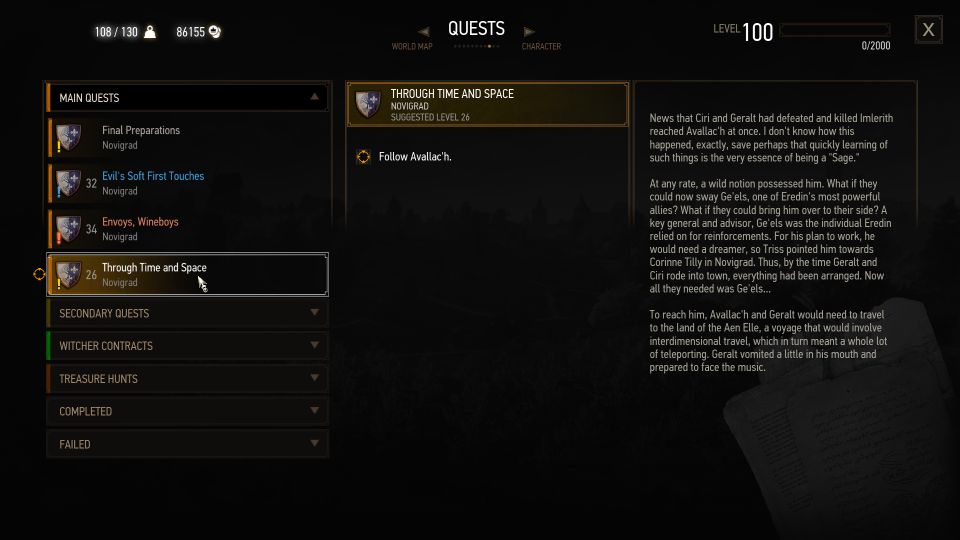 Follow Avallac'h
To begin the quest, speak to Avallac'h in the room in Dandelion's place.
Next, follow him.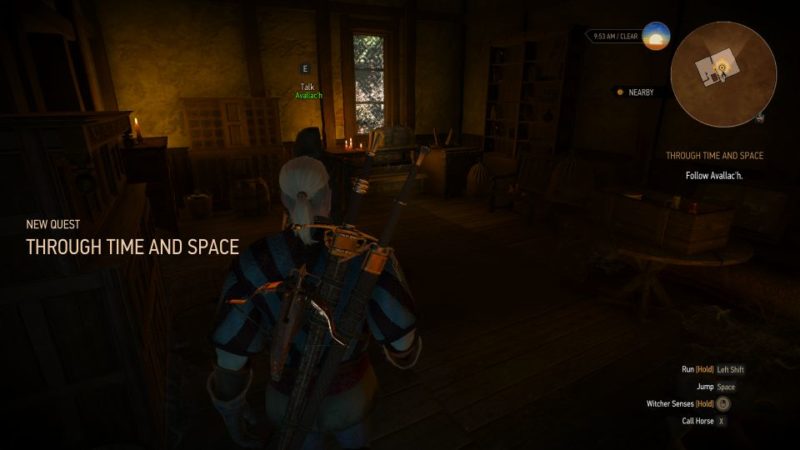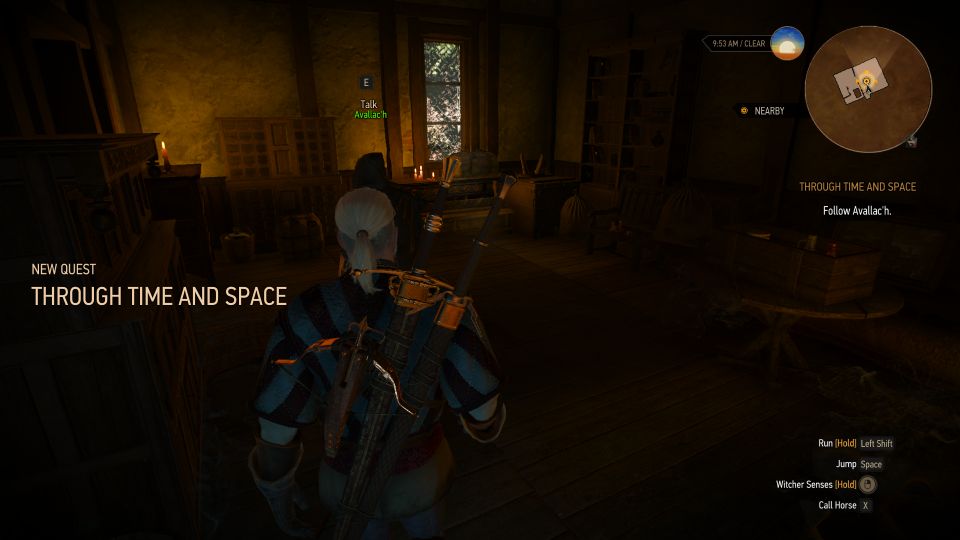 He will bring you to the haunted house where Sarah and Corinne is.
Go to the basement and use Aard to blast open the wall. Enter the portal.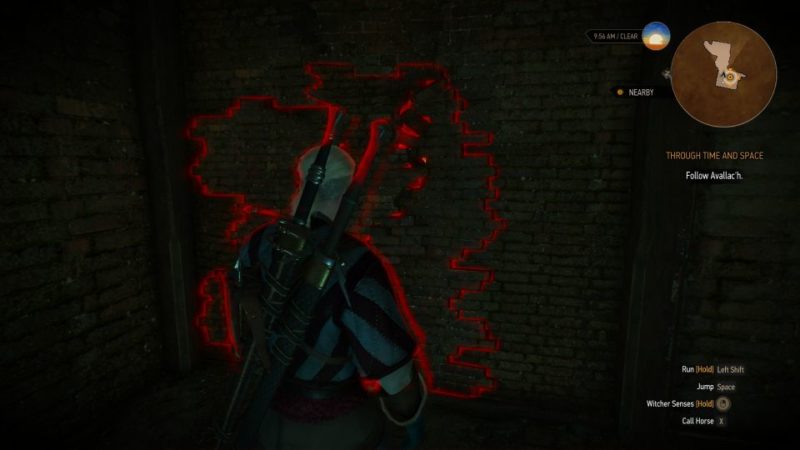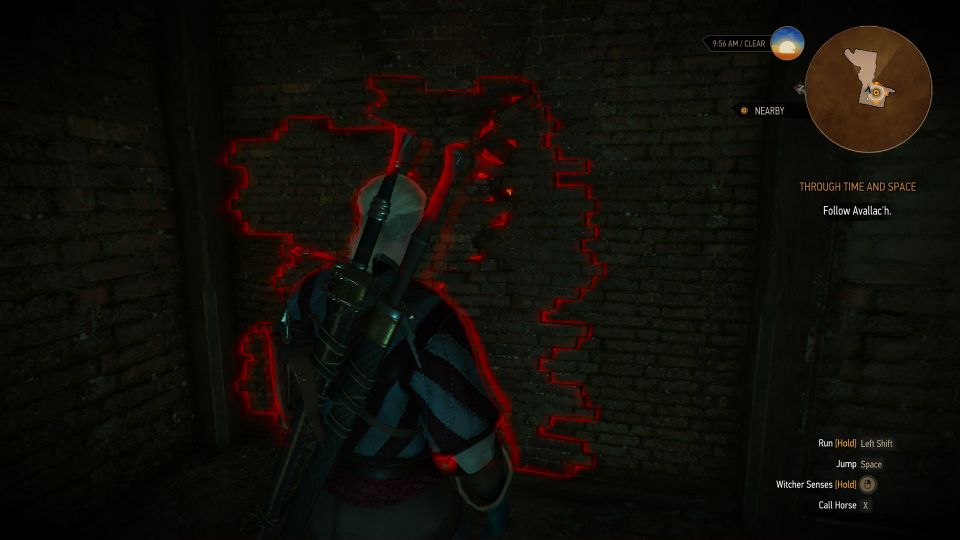 Find the next passage
Here, follow Avallac'h to the next portal.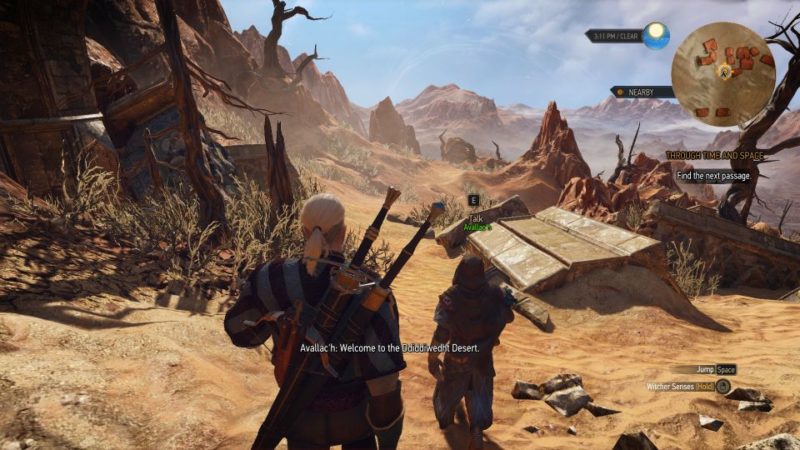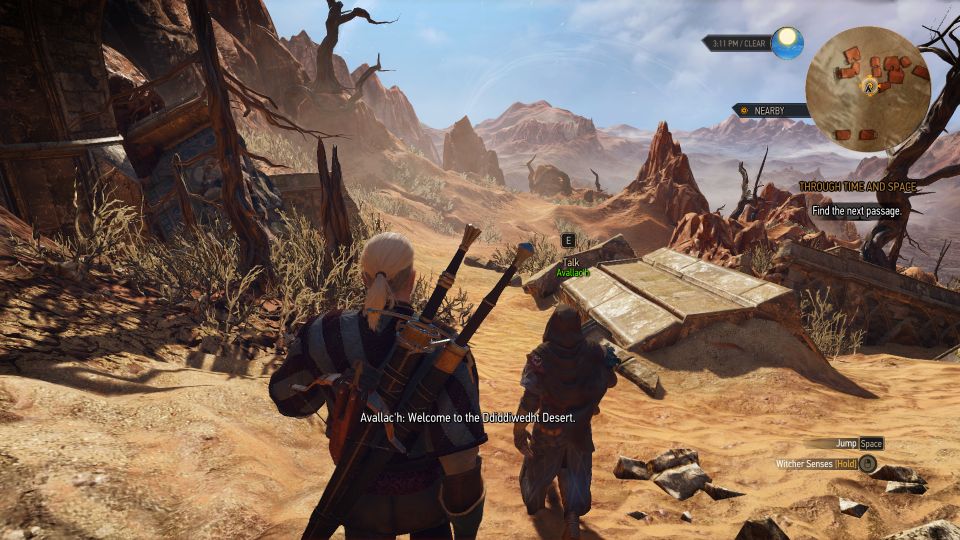 At the portal, wait for it to open.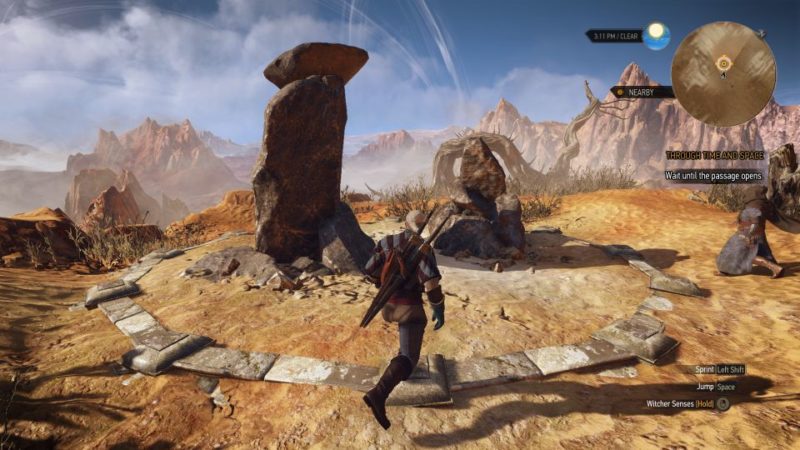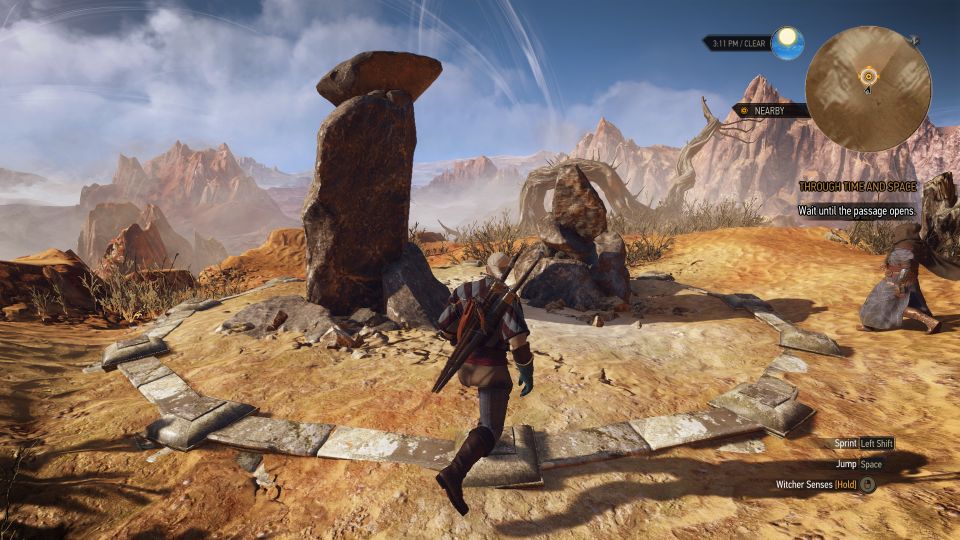 In the meantime, sand crabs will appear. Take them out.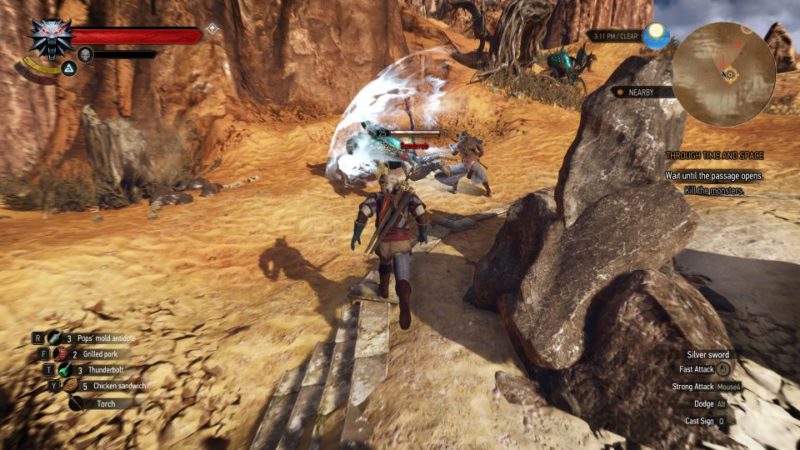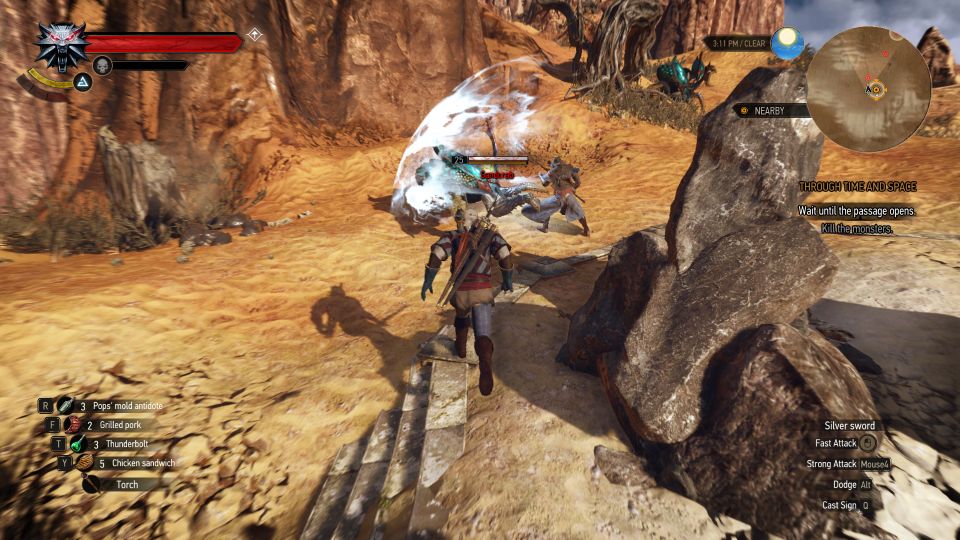 They will keep coming. When the portal opens, just escape from the area.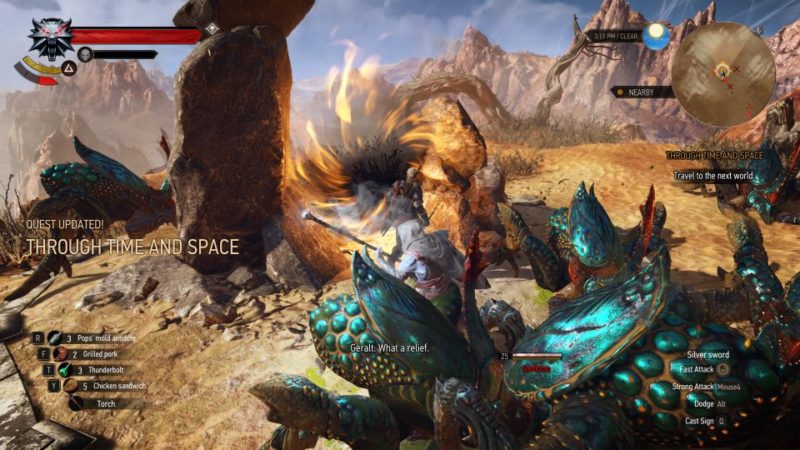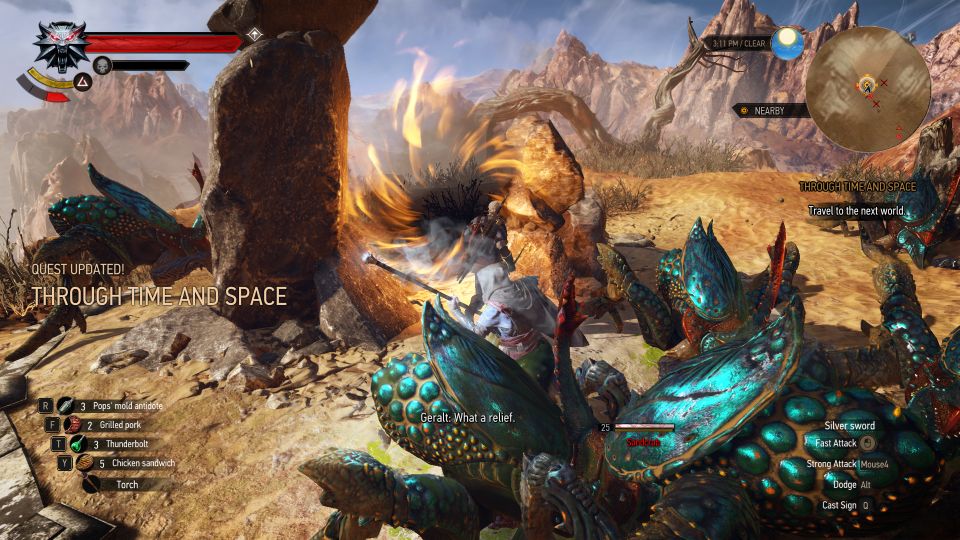 Now, you'll be alone instead. Go towards the portal which is the only bright area on the map.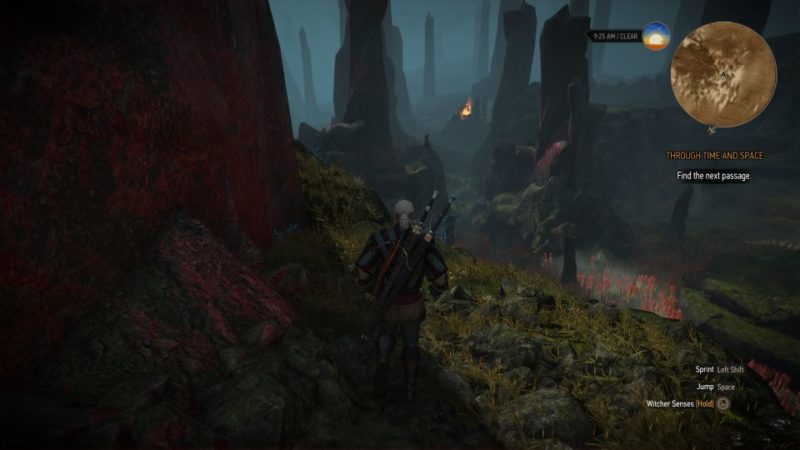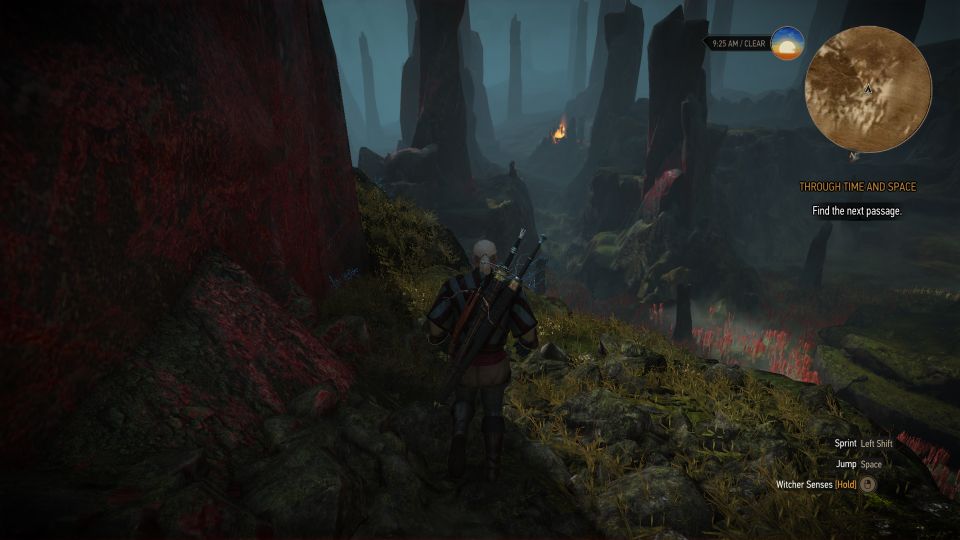 On the way, you should see a Place of Power where you can absorb an ability point.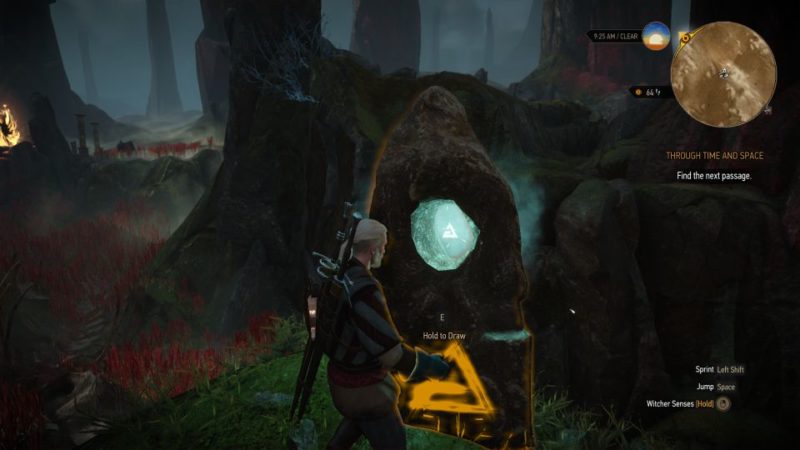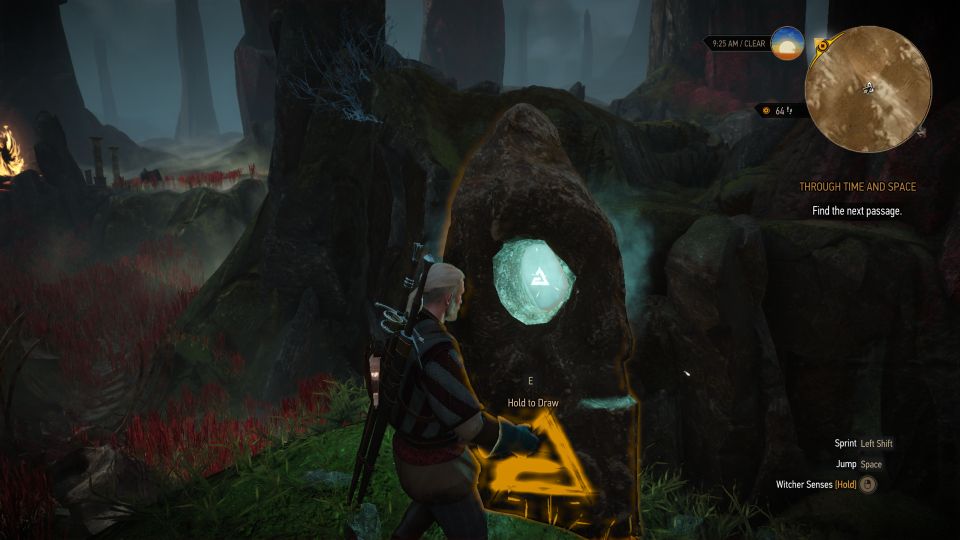 Continue towards the portal and head to the next area.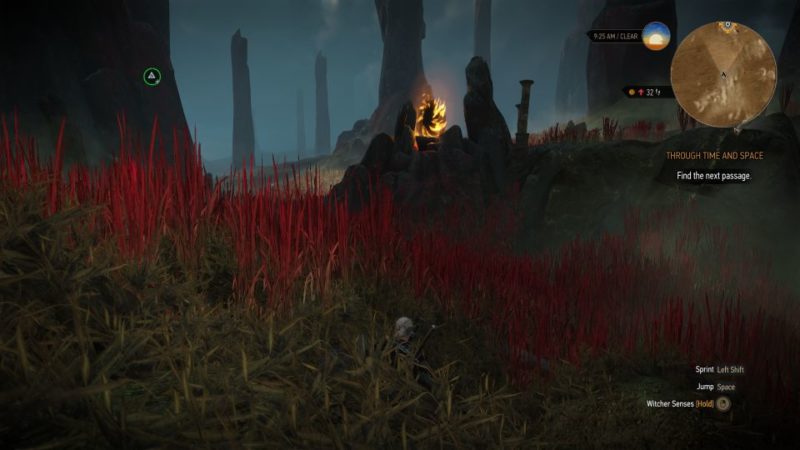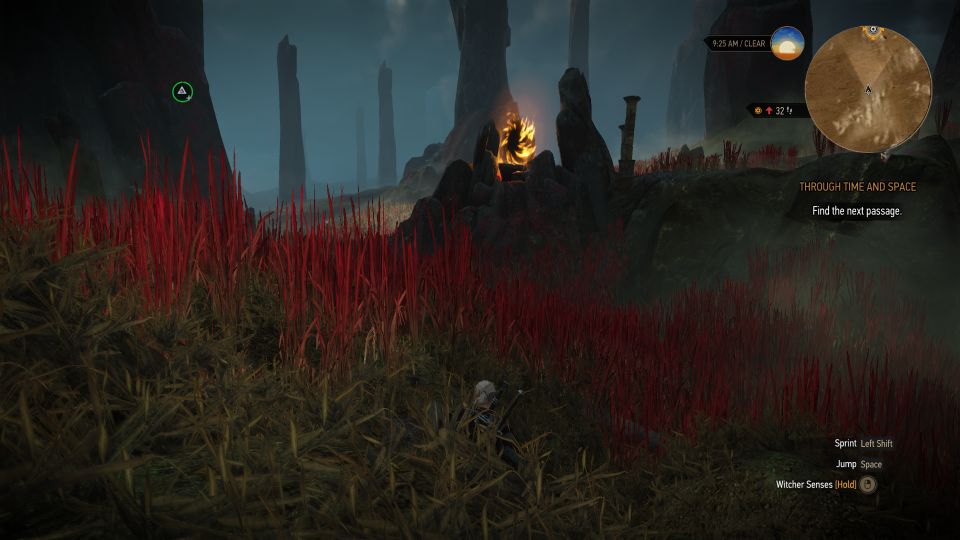 You will then spawn underwater. This one's simple. Just swim to the portal.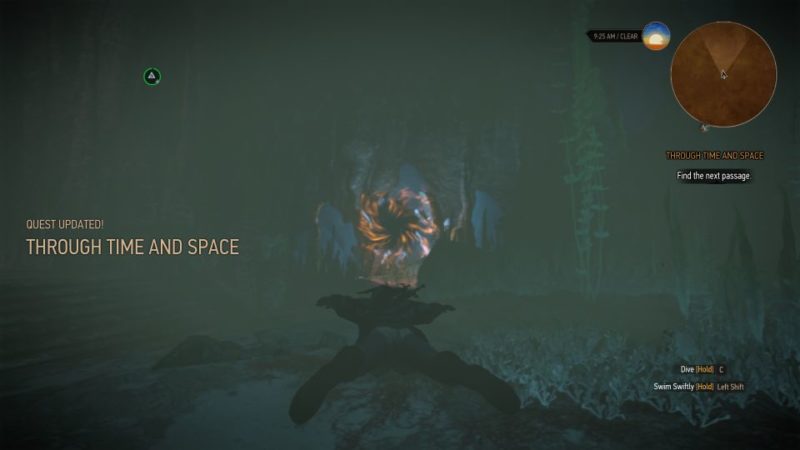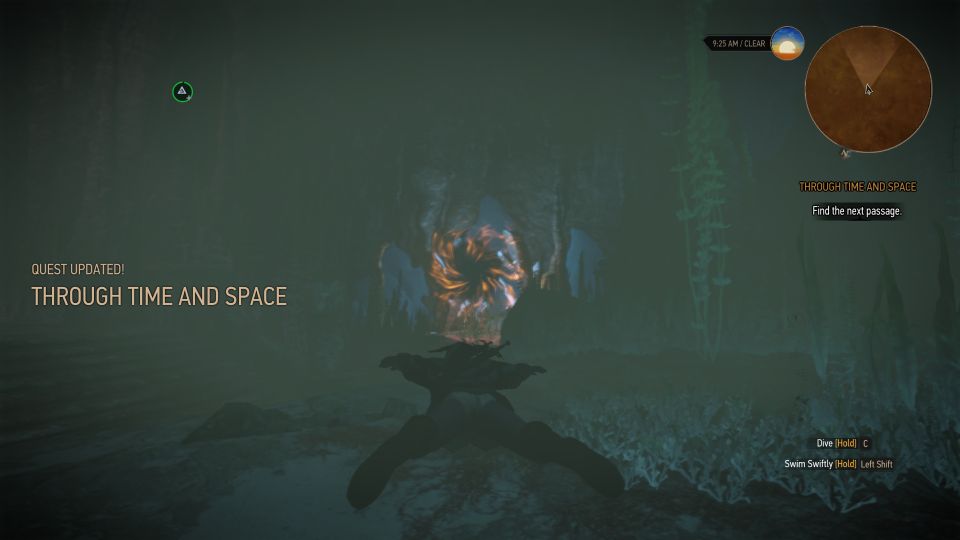 You should then appear in this icy world. It's one of the worlds destroyed by the Wild Hunt's frost.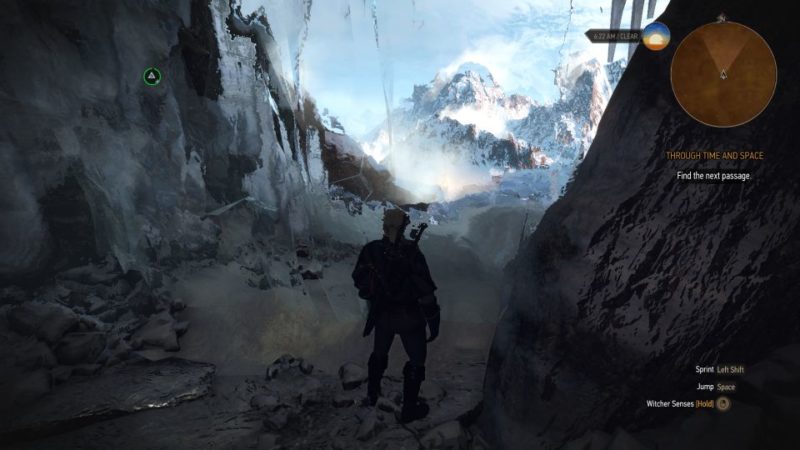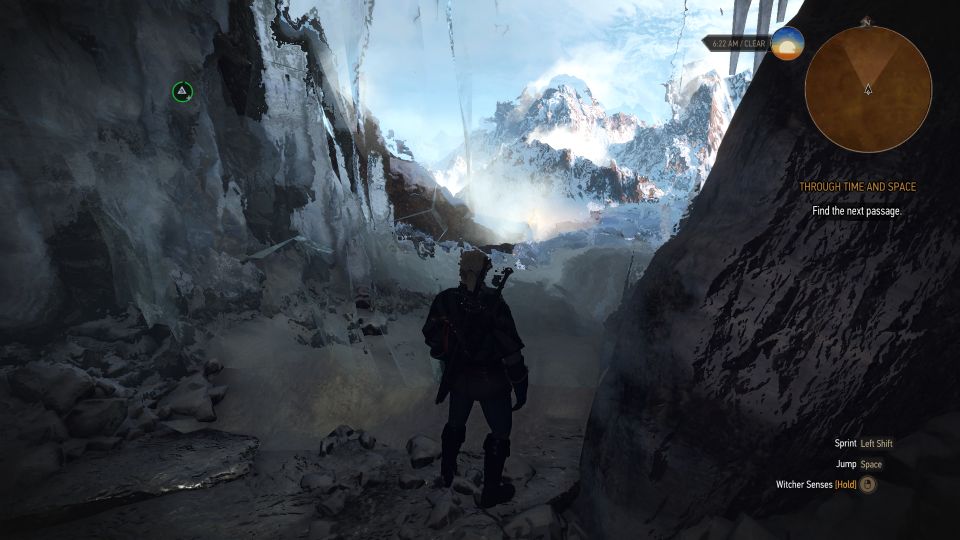 Go towards the lighthouse. To avoid the snowstorm, look for shelter.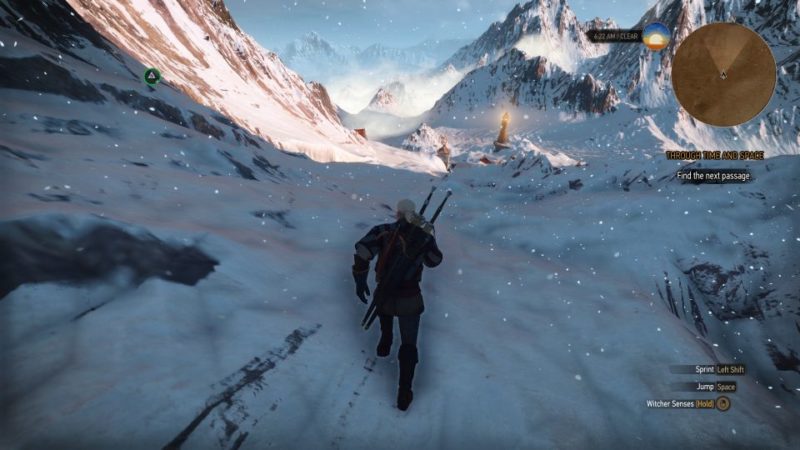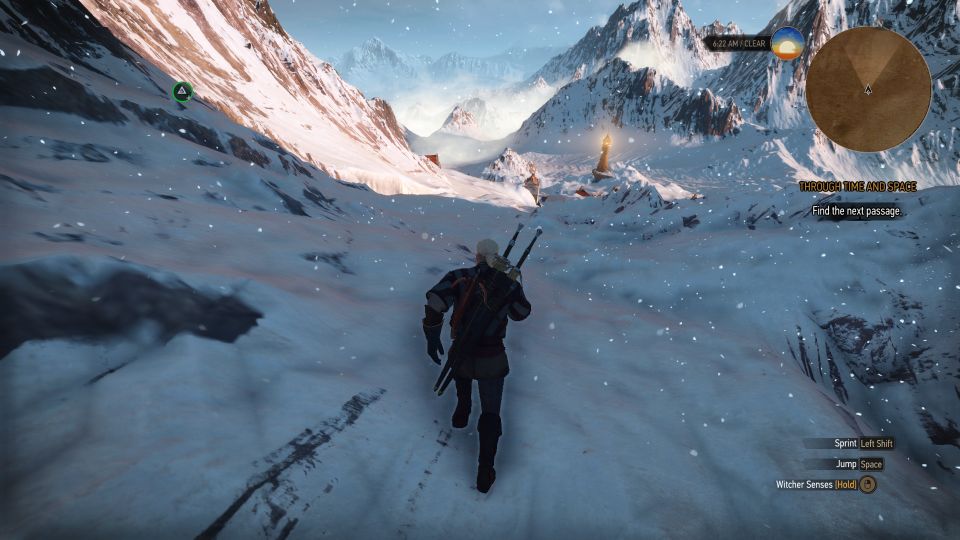 On the way, you may come across a building. You can use the building and climb to the bottom, and a cutscene should be triggered.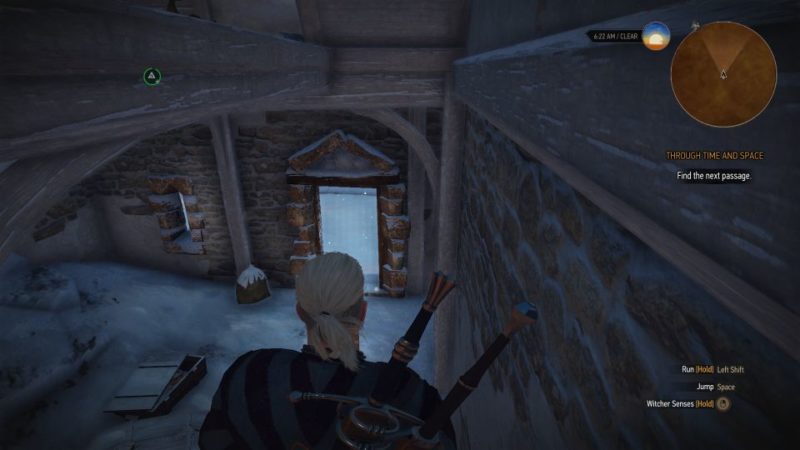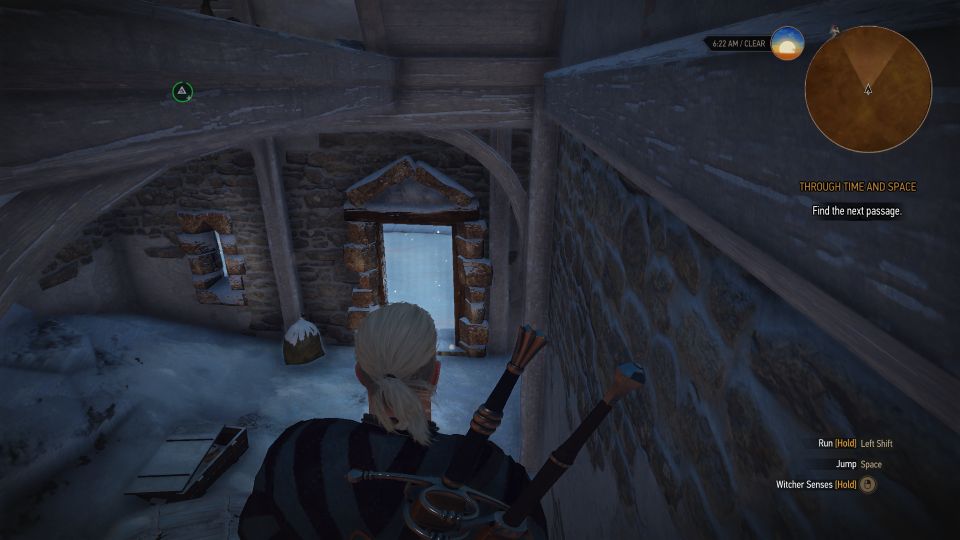 Go to the lighthouse
Geralt will notice the lighthouse. Head towards the lighthouse.
Instead of climbing up the tower, look for an underground entrance. Avallac'h is waiting inside.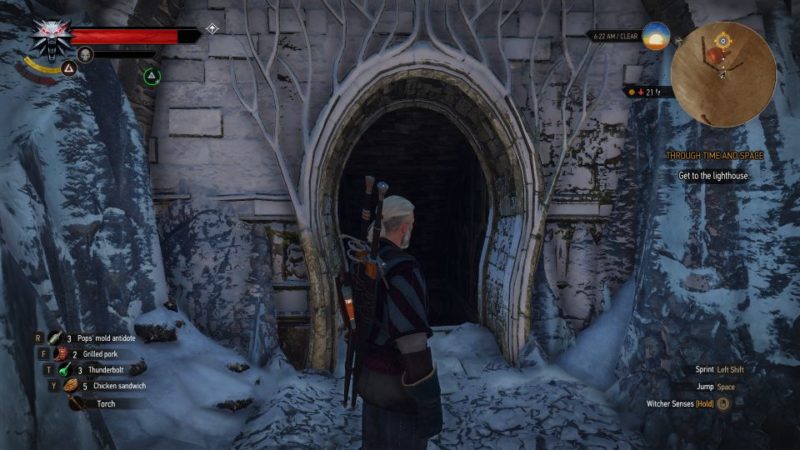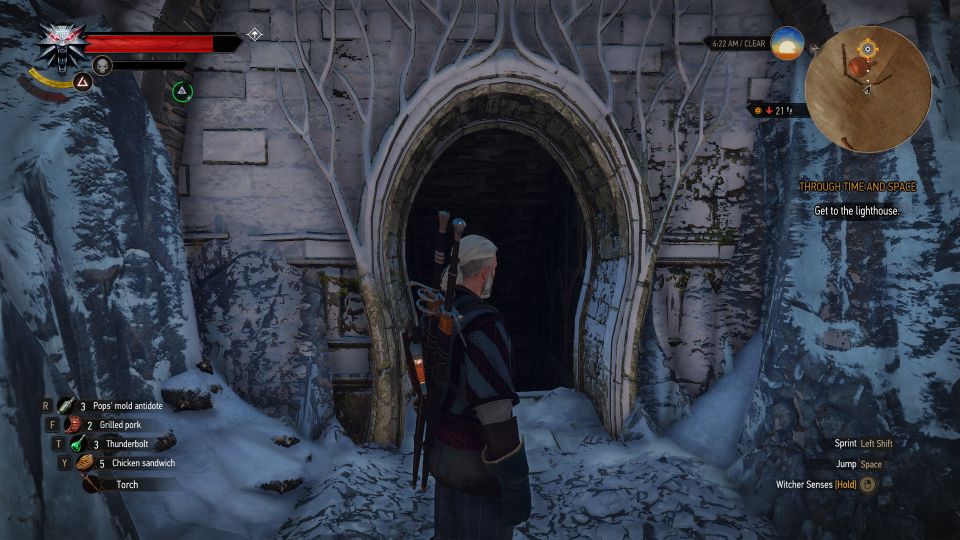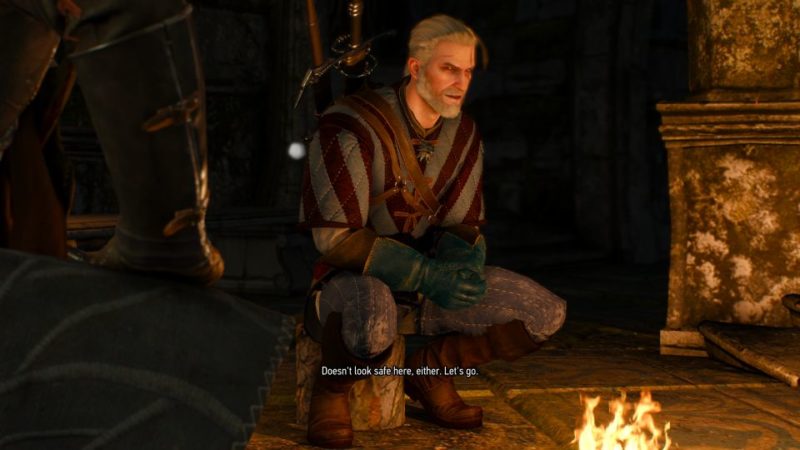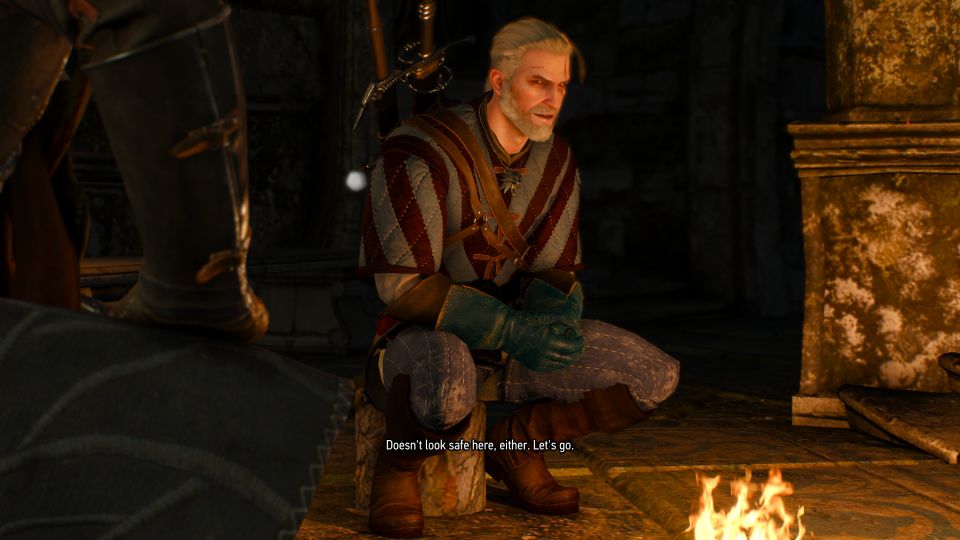 Follow Avallac'h
Finally, you'll reach Ge'els' world. Follow Avallac'h.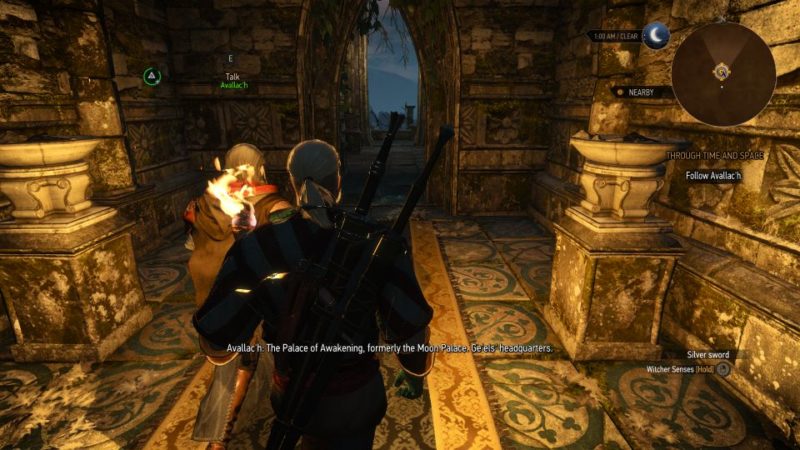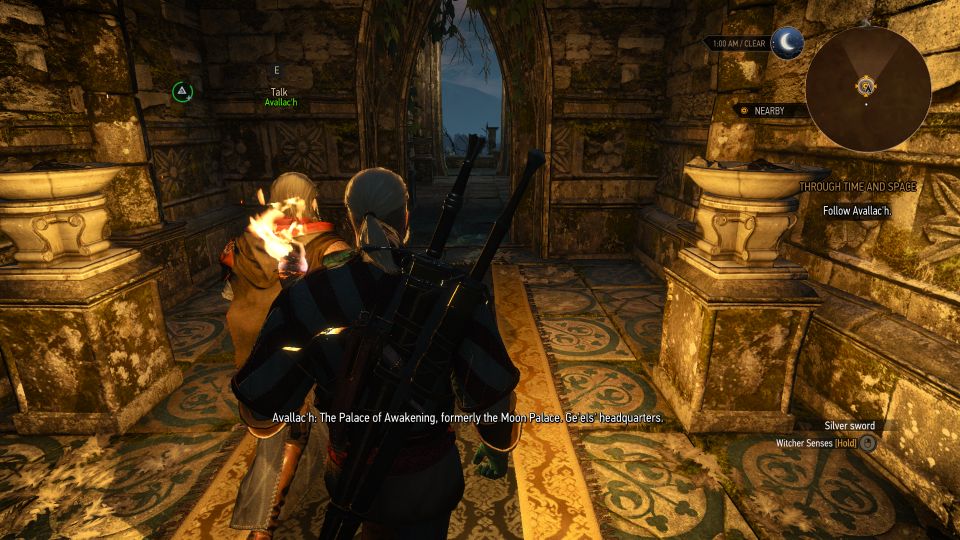 You will meet Ge'els here. Bring him back to Corinne to prove that the previous king was murdered by the current king.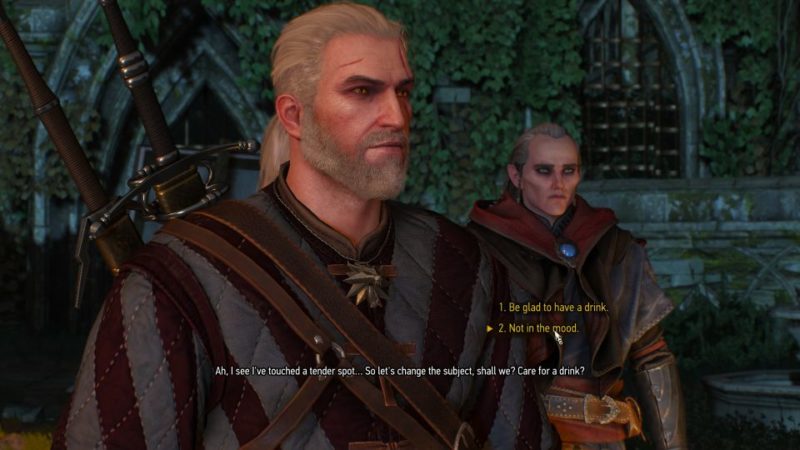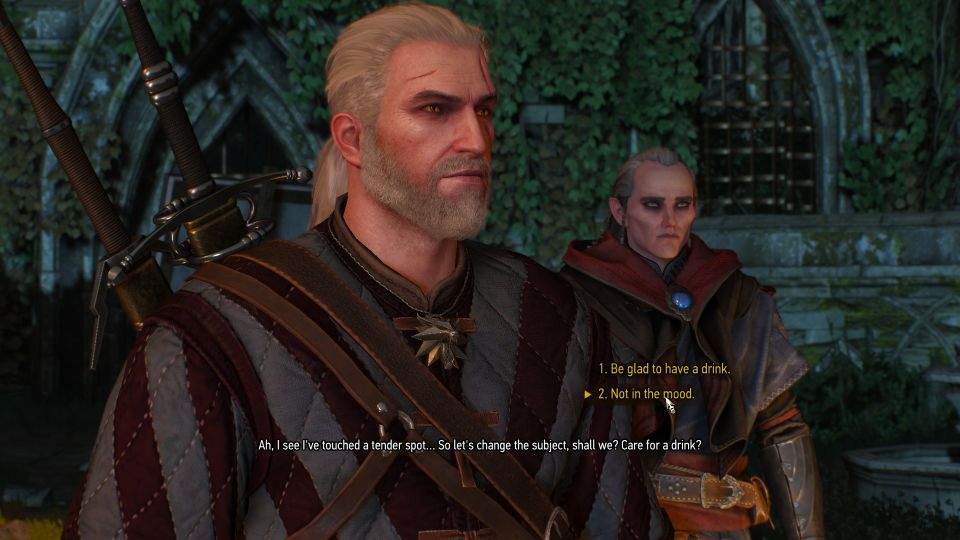 It doesn't matter if you say Avallac'h's not honest with you.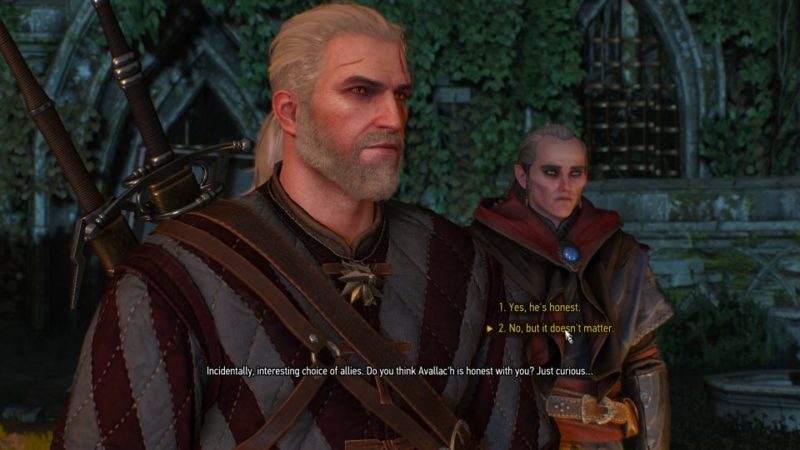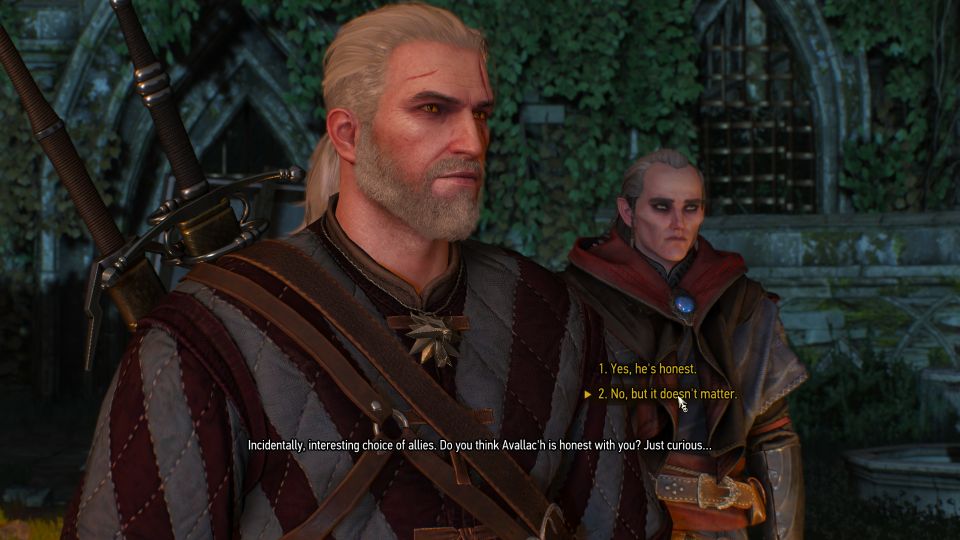 After this part, the group will gather at Corinne's place.
Ge'els then agrees to withdraw support for the king of the Wild Hunt. The quest ends here.
---
Related articles:
The Great Escape: The Witcher 3 Walkthrough And Guide
Count Reuven's Treasure: Witcher 3 Walkthrough And Guide
Novigrad, Closed City II: The Witcher 3 Walkthrough
Bald Mountain: The Witcher 3 Walkthrough And Guide
Blood On The Battlefield: The Witcher 3 Walkthrough
The Battle Of Kaer Morhen: Witcher 3 Walkthrough And Guide
The Isle Of Mists: The Witcher 3 Walkthrough And Guide