Something Ends, Something Begins is the final story quest in The Witcher 3.
Your task is to see how the ending unfolds depending on your choices earlier.
Here's a walkthrough of Something Ends, Something Begins in Witcher 3.
Suggested level: 30 and above.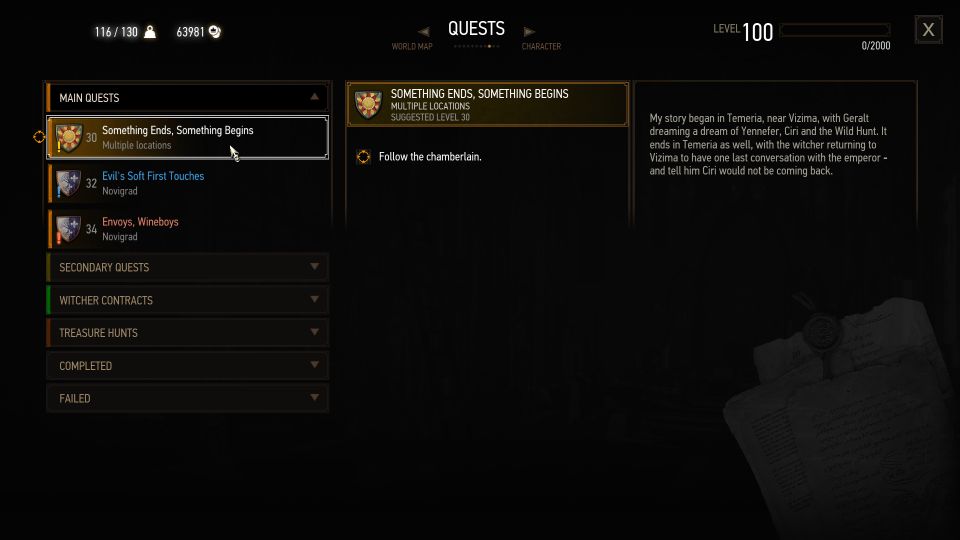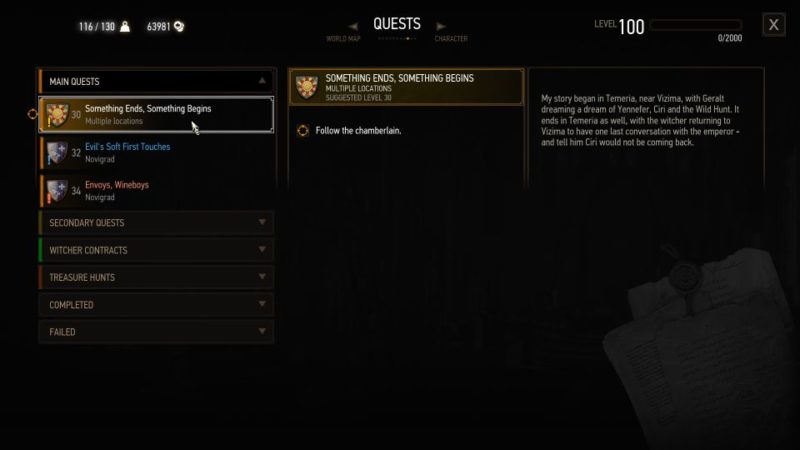 Below is the ending if Ciri is alive and you didn't visit the emperor before going to kill Imlerith.
Follow the chamberlain
After the cutscenes, follow the chamberlain to meet the emperor.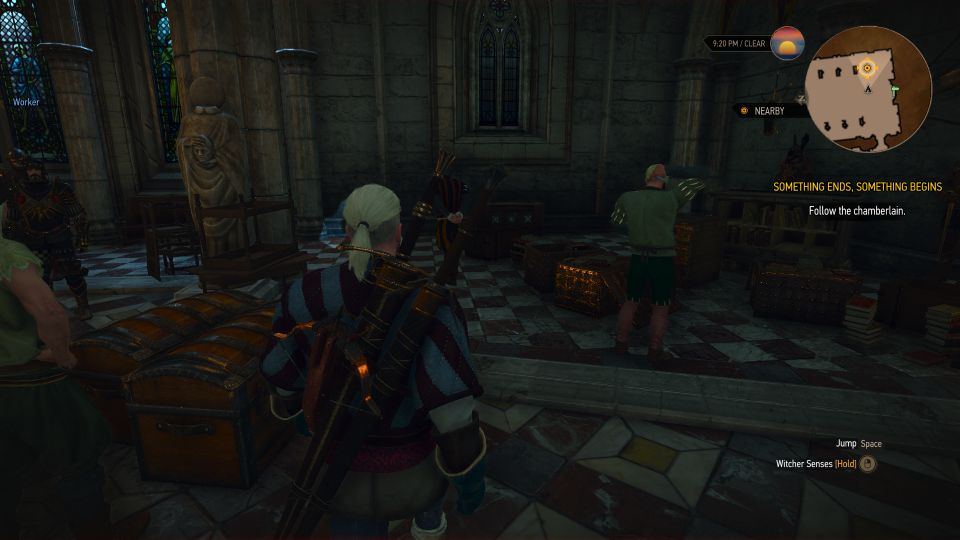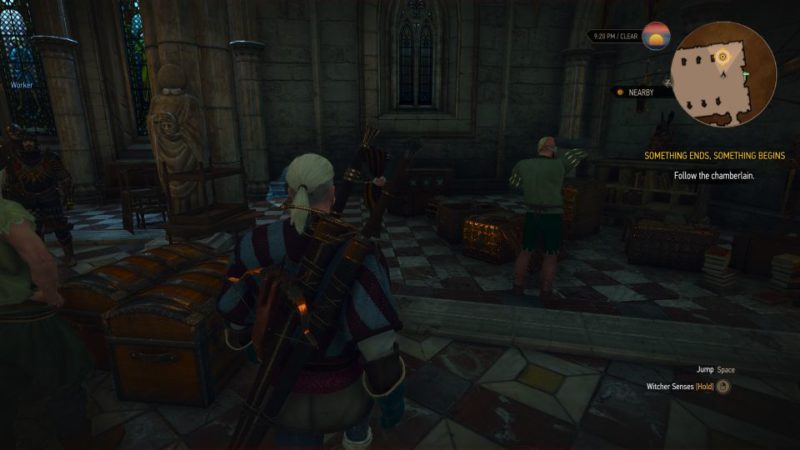 Conversation with the emperor
He will ask you about Ciri but Geralt pretends that Ciri already died while fighting the White Frost.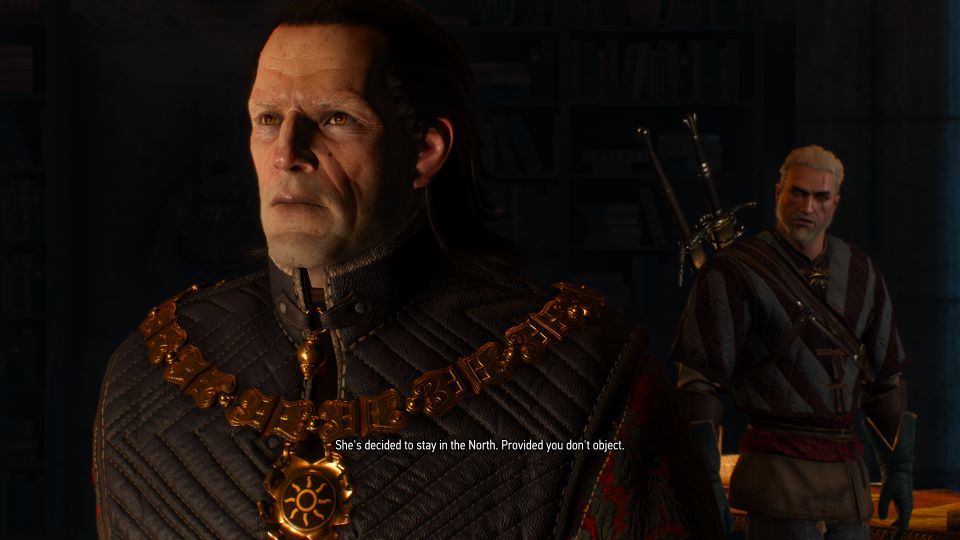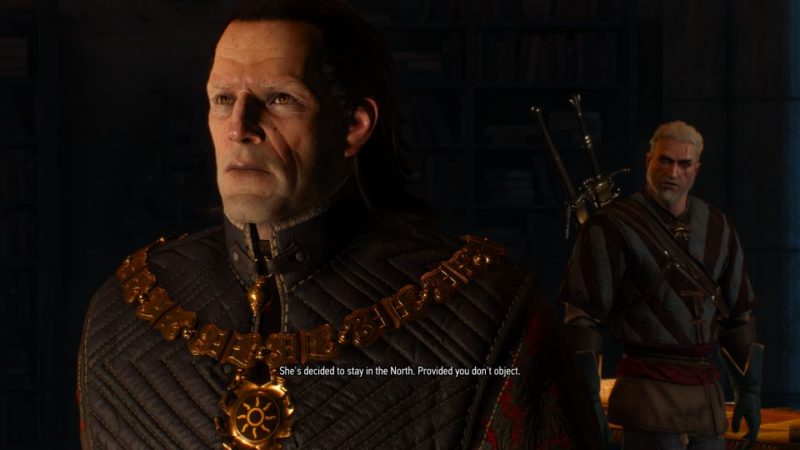 This part's merely conversational.
He also never wants to see you again.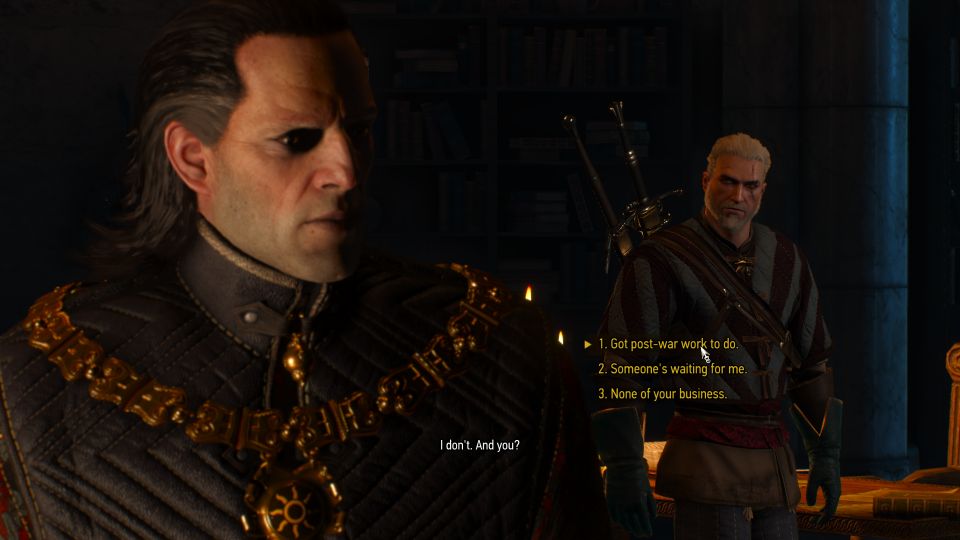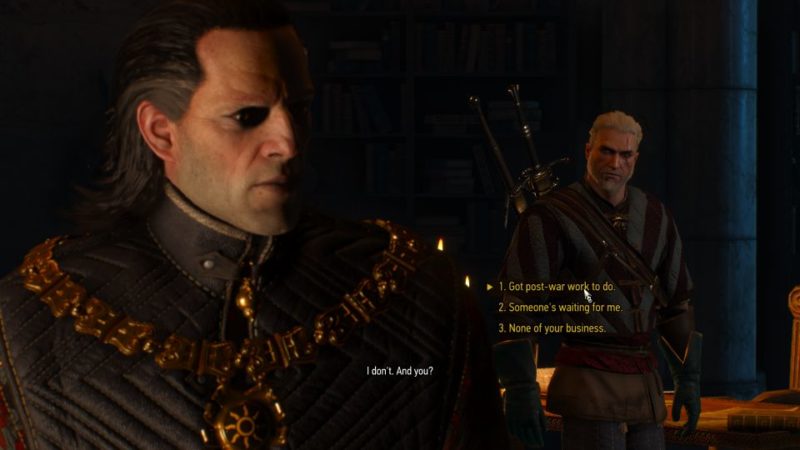 Go to the ruined fortress
After audience with the emperor, go to the fortress that was once occupied by the Nilfgaardians.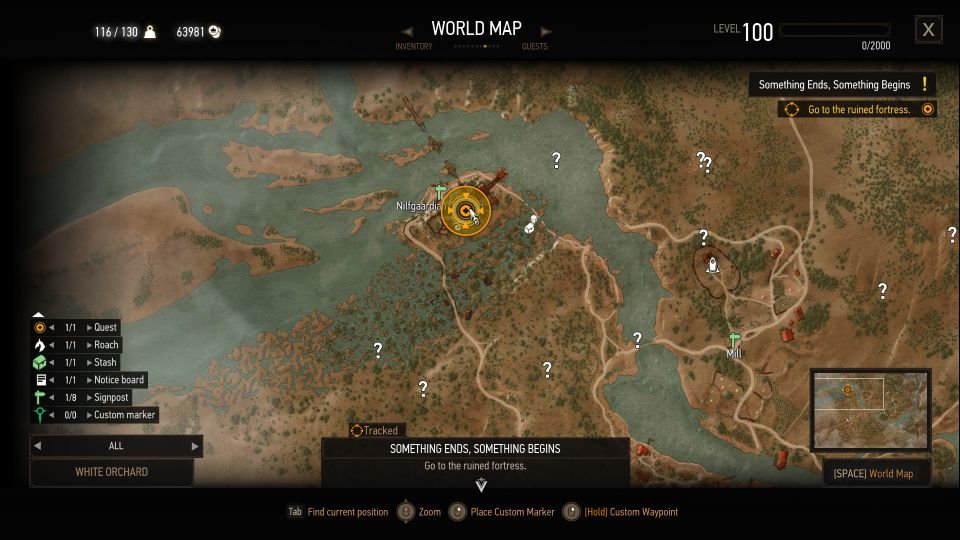 Here, you'll meet a master swordsmith (Ort). He will craft a sword for you.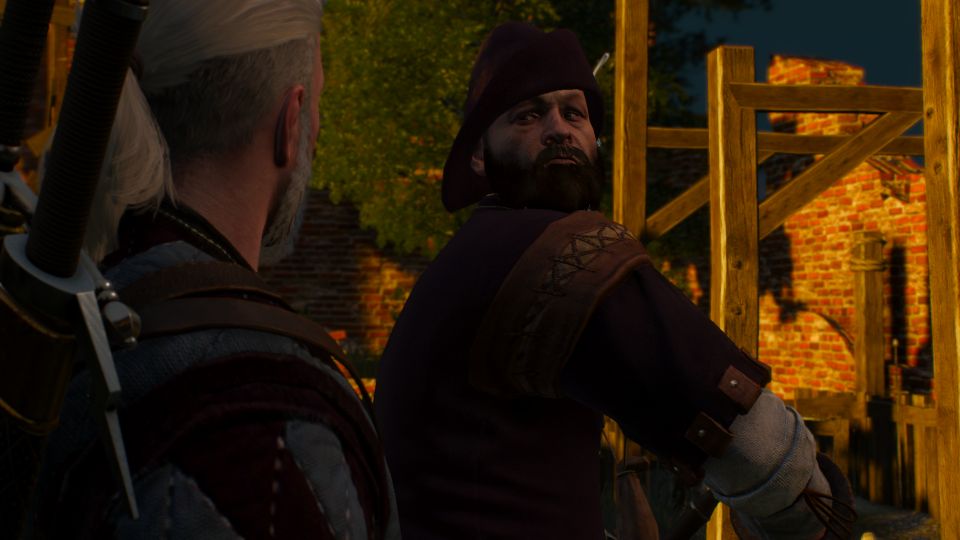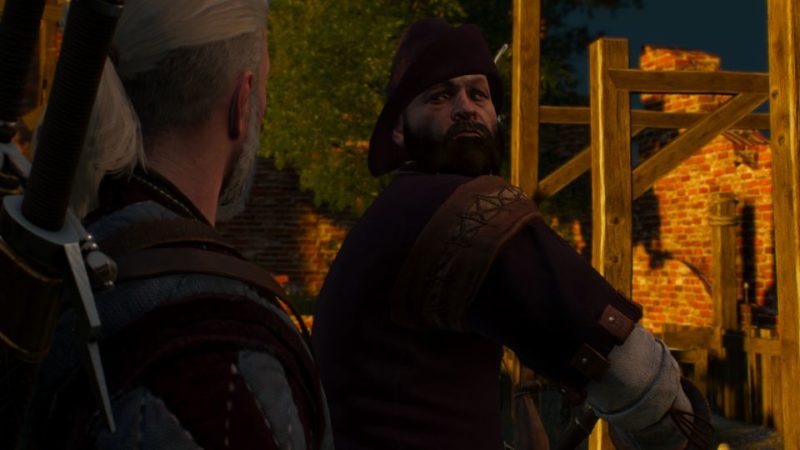 You can choose an engraving out of the two. The sword's not for you.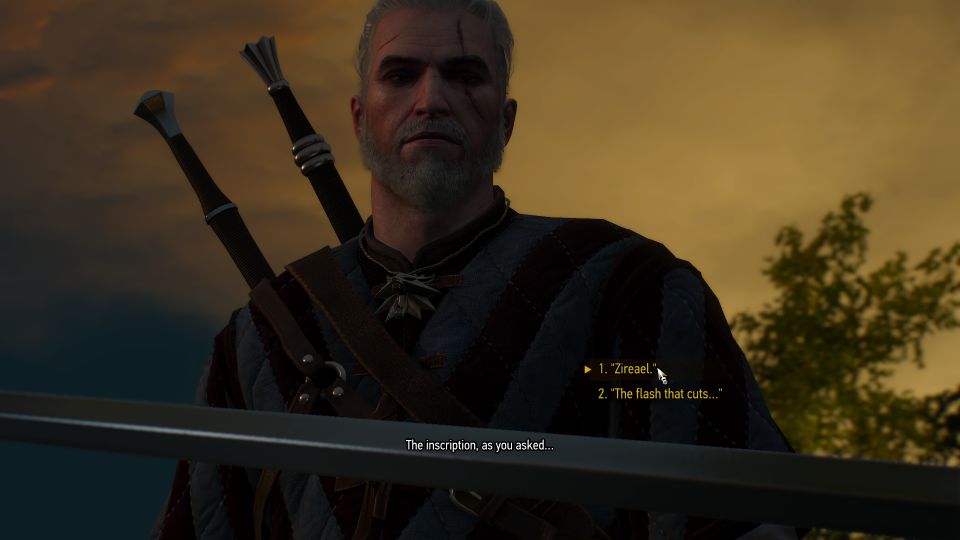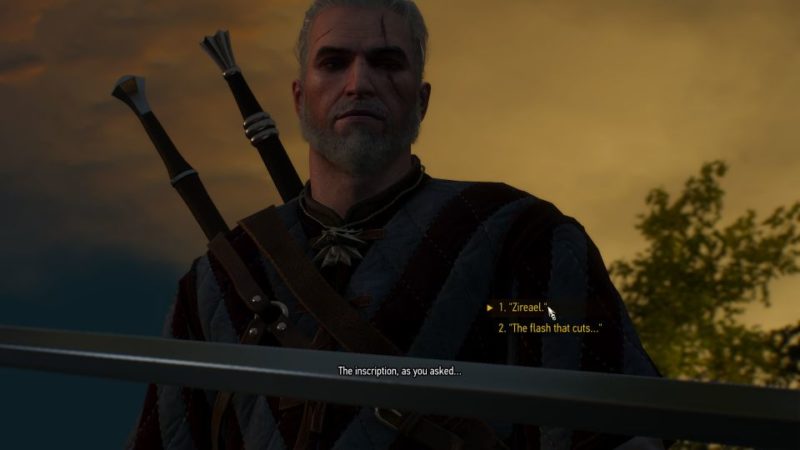 Go to the inn
Next, head to the inn near Woesong Bridge.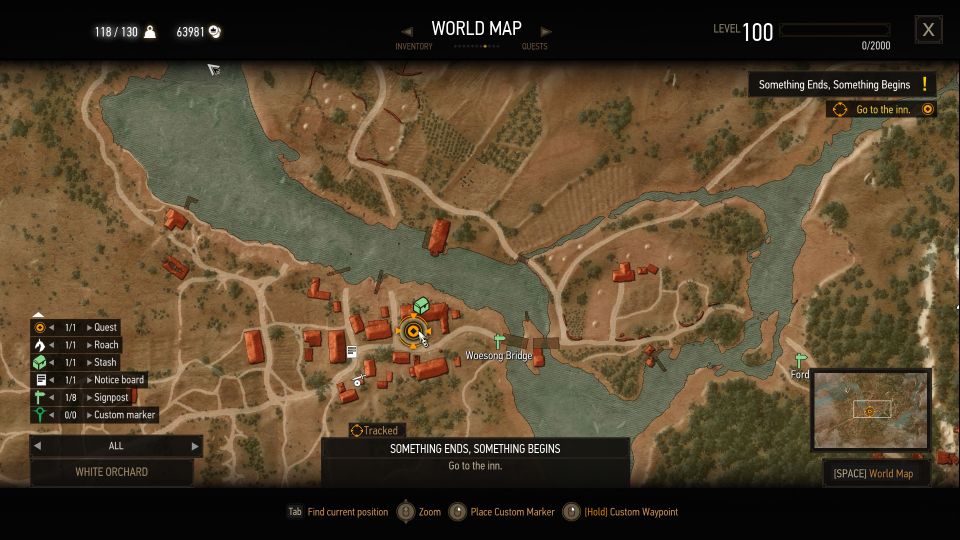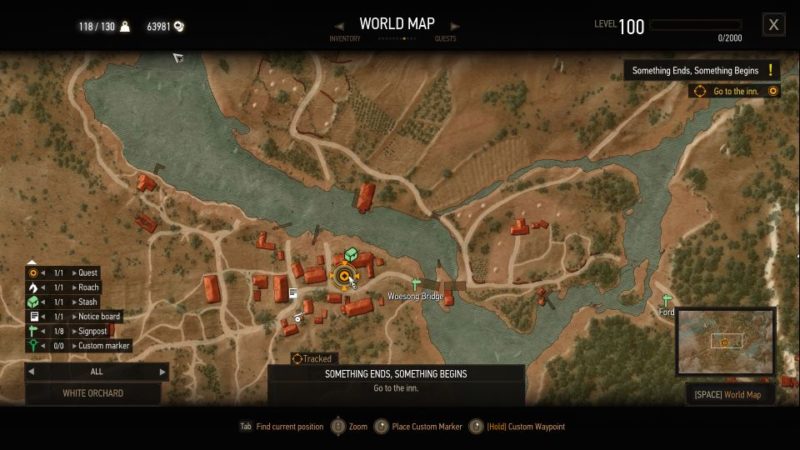 Once you enter, you'll meet Ciri inside. Geralt will give her the sword with the engraving you chose.
She has decided to stay as a witcher and the quest ends here.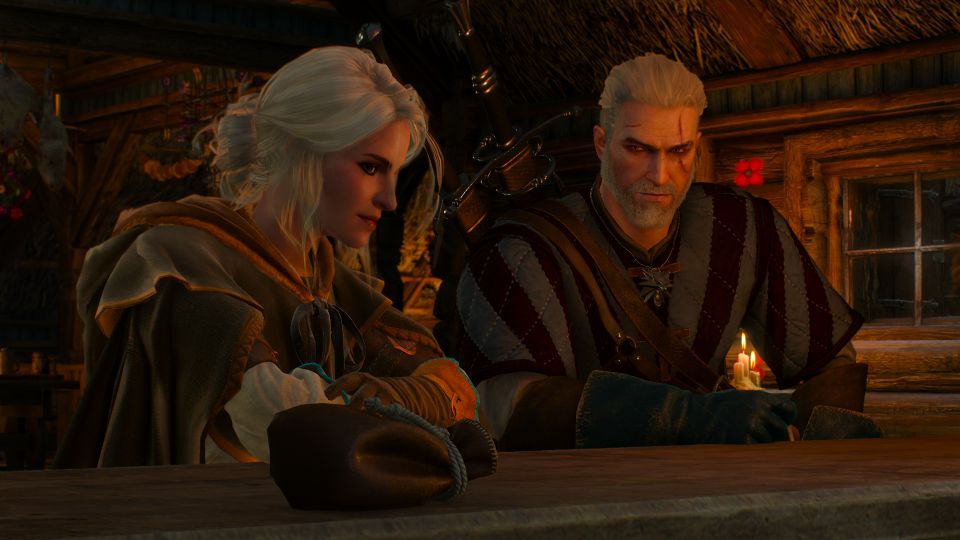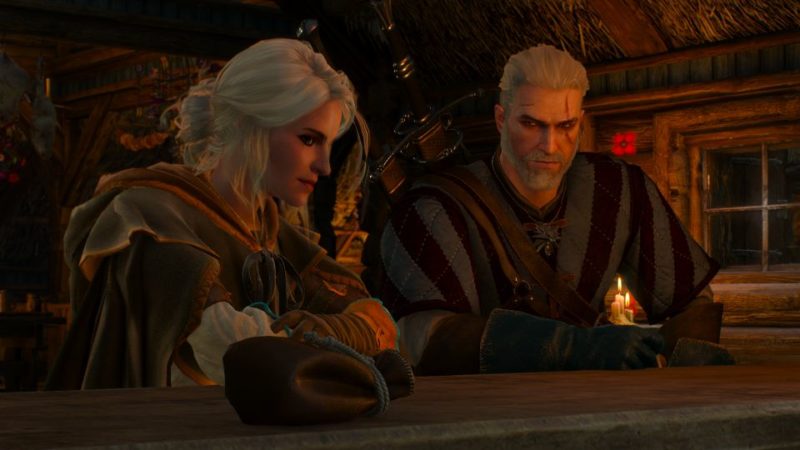 If you had met the emperor before Imlerith and if Ciri stays alive (due to your choices), then she will end up as an empress of Nilfgaard. This particular quest would have been pretty long, including following Ciri for a griffin fight and fishing before farewell.
Another possible ending is that Ciri dies while fighting the Frost and it's because you didn't choose to support her (e.g. Child Of The Elder Blood & Skjall's Grave and Blood On The Battlefield).
---
Related articles:
The Volunteer: The Witcher 3 Walkthrough And Guide
Battle Preparations: The Witcher 3 Walkthrough And Guide
On Thin Ice: The Witcher 3 Walkthrough And Guide
Tedd Deireadh, The Final Age: The Witcher 3 Walkthrough
The Sunstone: The Witcher 3 Walkthrough And Guide
Final Preparations: The Witcher 3 Walkthrough And Guide