Haunted House is a secondary quest you may unlock in Novigrad in The Witcher 3.
Your task is very simple — just visit the haunted house and see what's going on.
Here's a walkthrough of Haunted House in Witcher 3.
This quest is suggested for level 7 and above.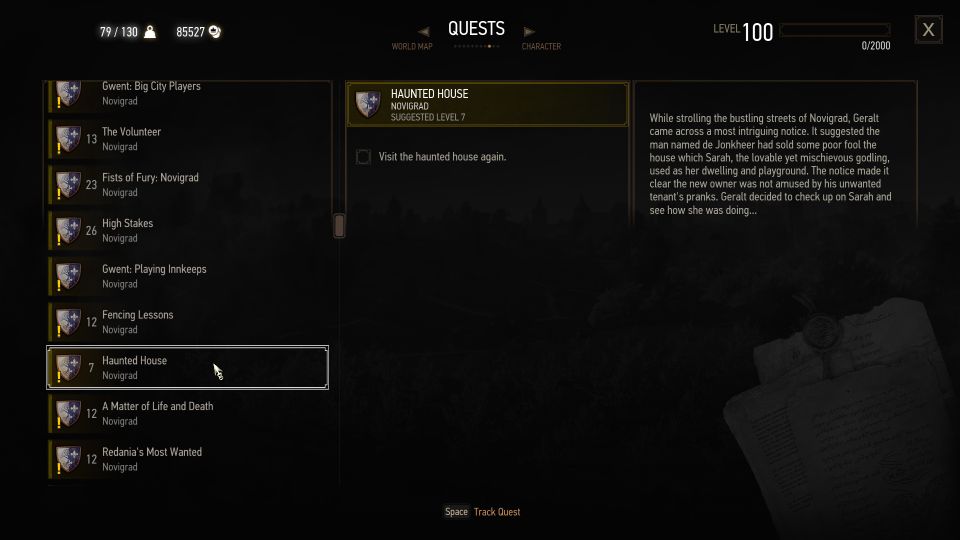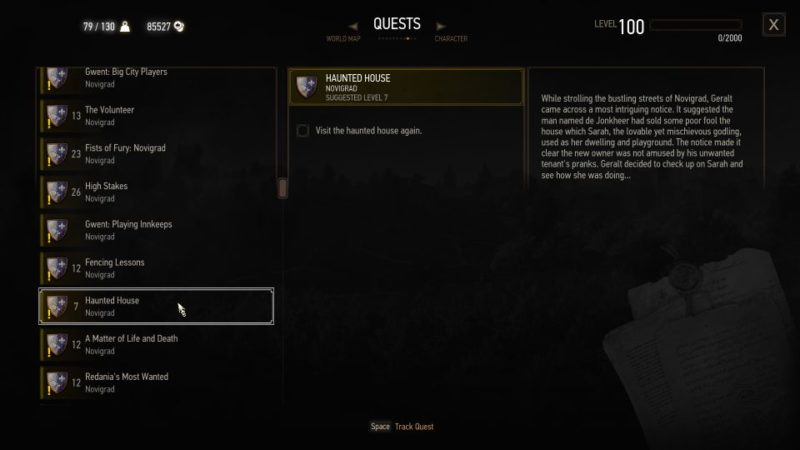 Visit the haunted house
The only objective is to go back to the haunted house. The location is provided for in the map.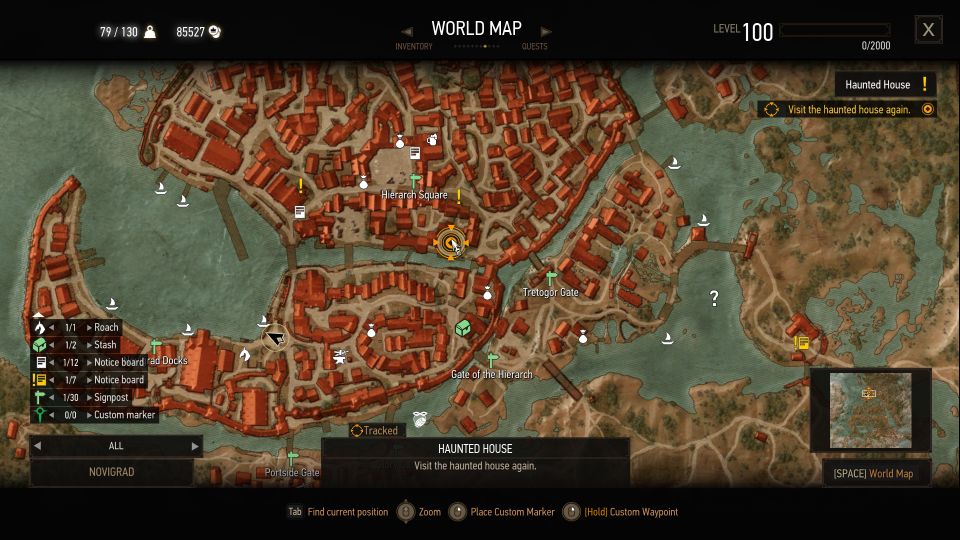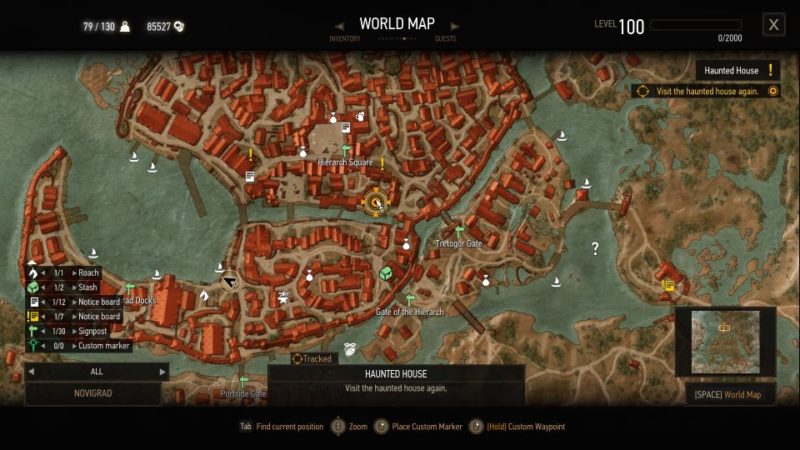 Head back to the house through the usual way.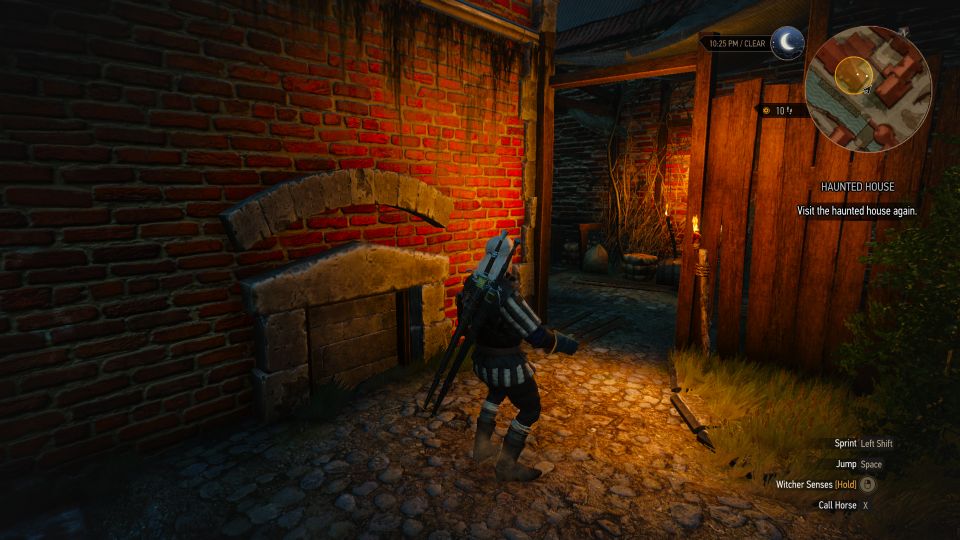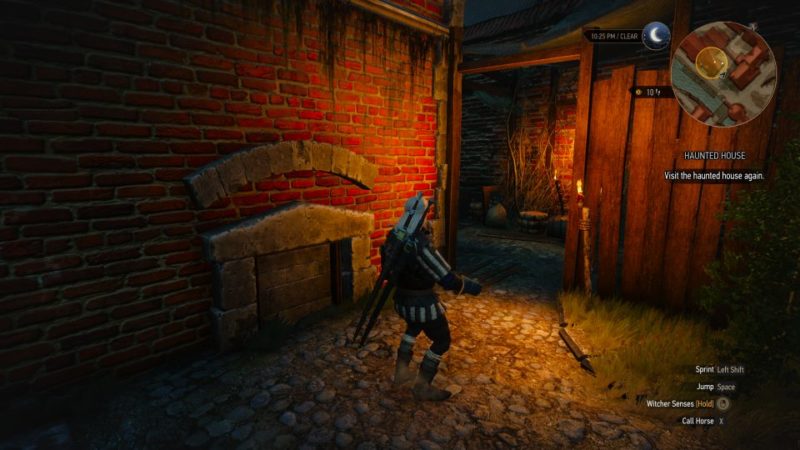 As you enter the house, you should hear some voices talking.
Head upstairs and you'll see Corinne Tilly here. She decided to stay with Sarah, the godling.
The quest ends after the cutscene.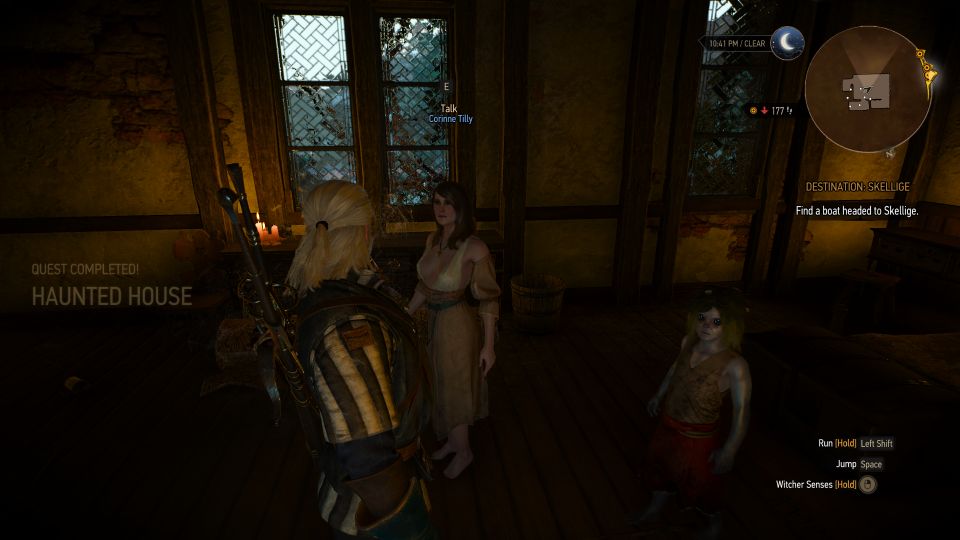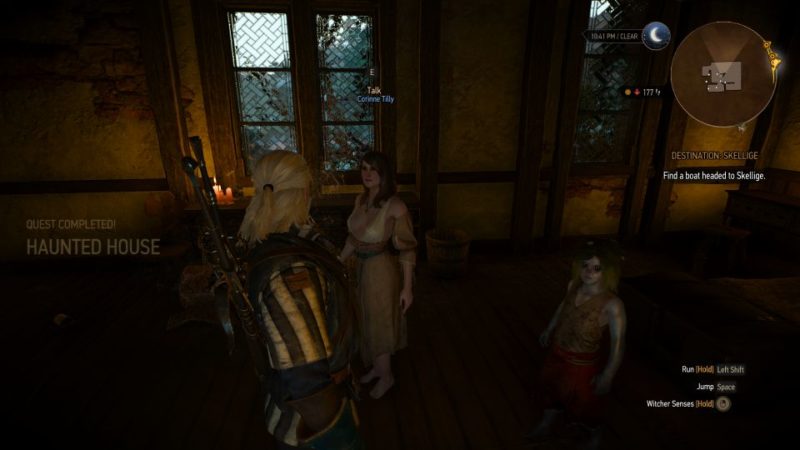 ---
Related articles:
Ciri's Story (Breakneck Speed): The Witcher 3 Walkthrough
The Volunteer: The Witcher 3 Walkthrough And Guide
Return To Crookback Bog: The Witcher 3 Walkthrough
A Princess In Distress: The Witcher 3 Walkthrough And Guide
A Favor For A Friend: The Witcher 3 Walkthrough And Guide
Wandering In The Dark: The Witcher 3 Walkthrough