Battle Preparations is a main quest and one of the last in The Witcher 3.
There are multiple quests to complete under this one and you have to finish them first.
Here's a walkthrough of Battle Preparations in The Witcher 3.
Suggested level: 28 and above.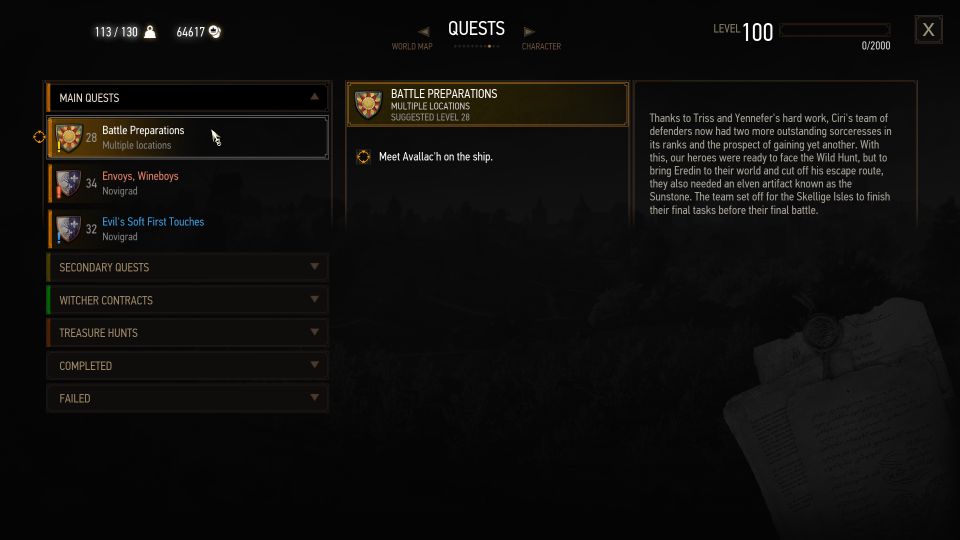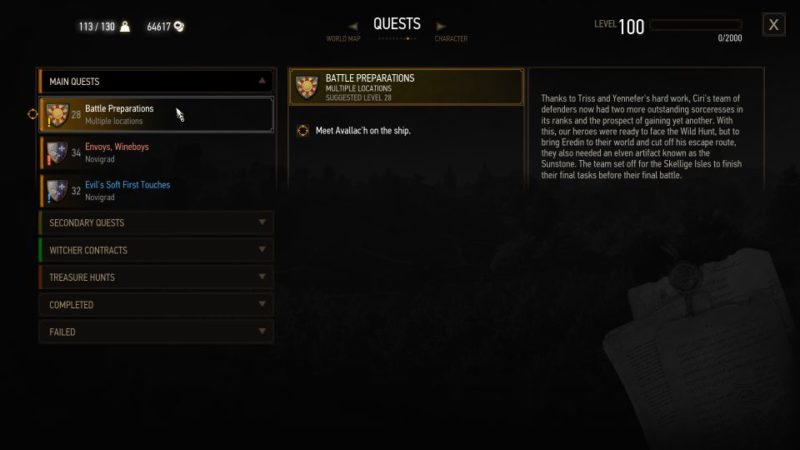 Meet Avallac'h
When you're ready to leave Novigrad and head to Skellige with the whole gang (sorceresses and Avallac'h), meet Avallac'h at the ship.
It's at the Novigrad Docks.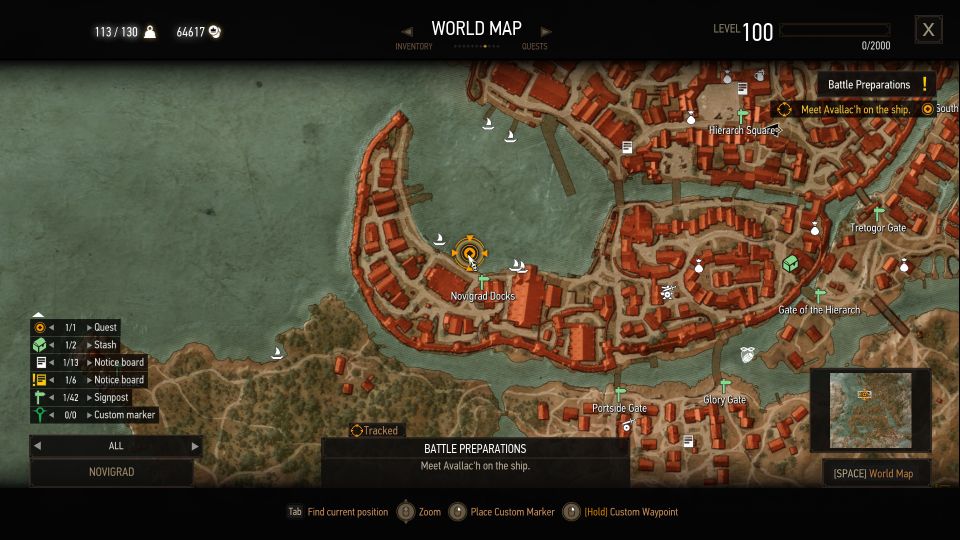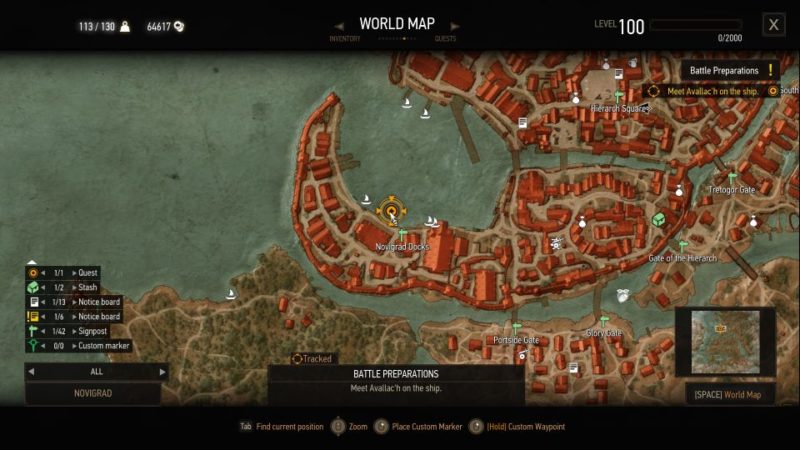 Talk to him to proceed.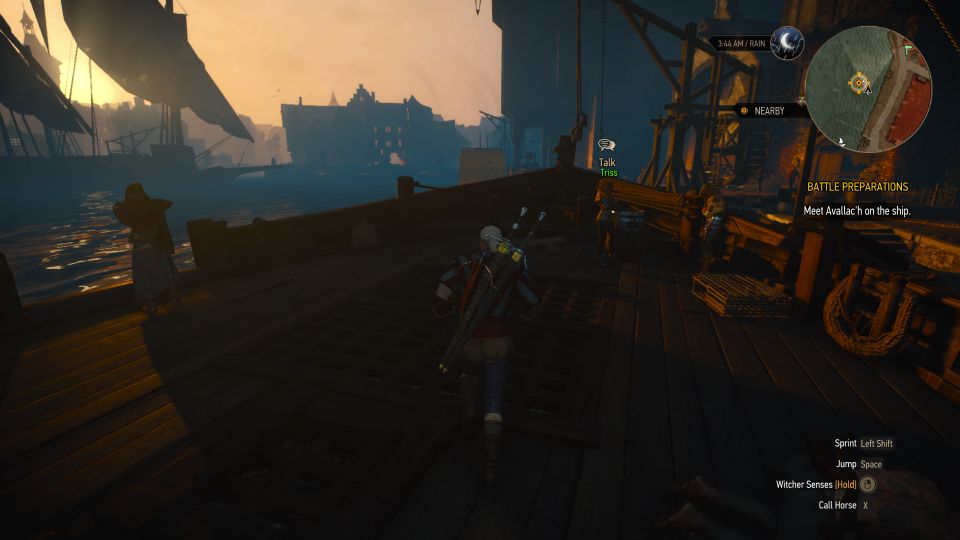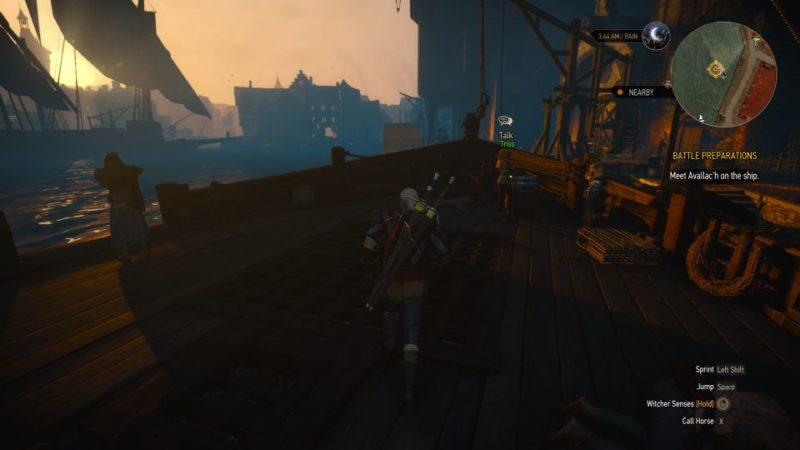 Complete the following quests
Once you're in Skellige, you need to complete some quests first.
Below are the main quests:
Talk to Avallac'h
Once you're done, speak to Avallac'h to sail to the target island.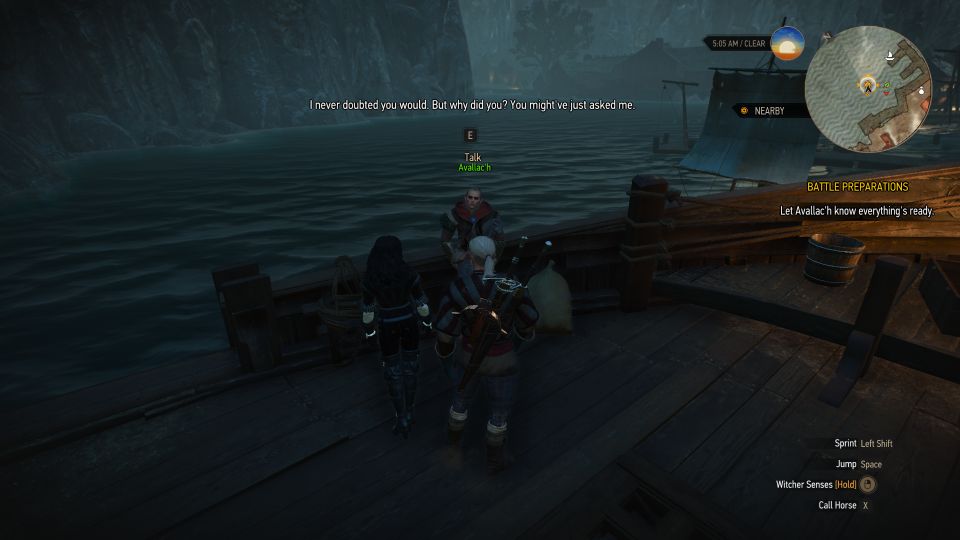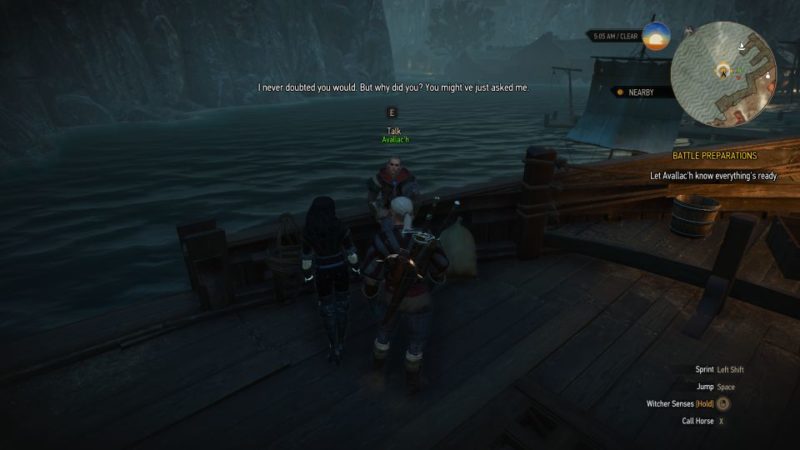 During the conversation, you can ask more on why he need Ciri and so on.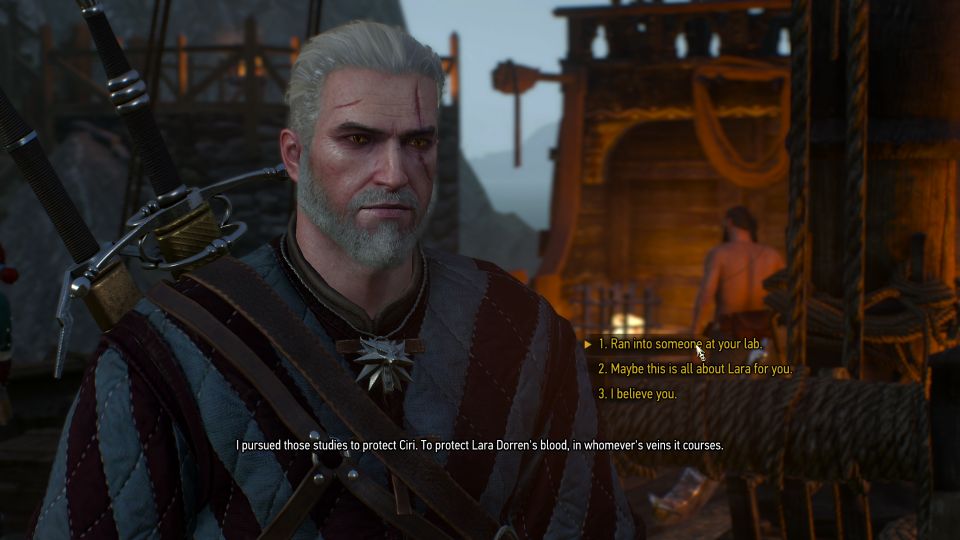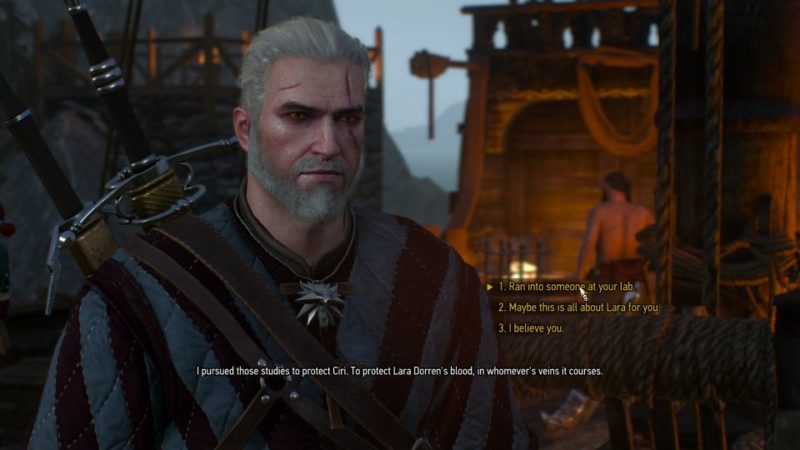 When you're ready, let him know. There's no turning back after this.
It will be a line of quests until the story ends.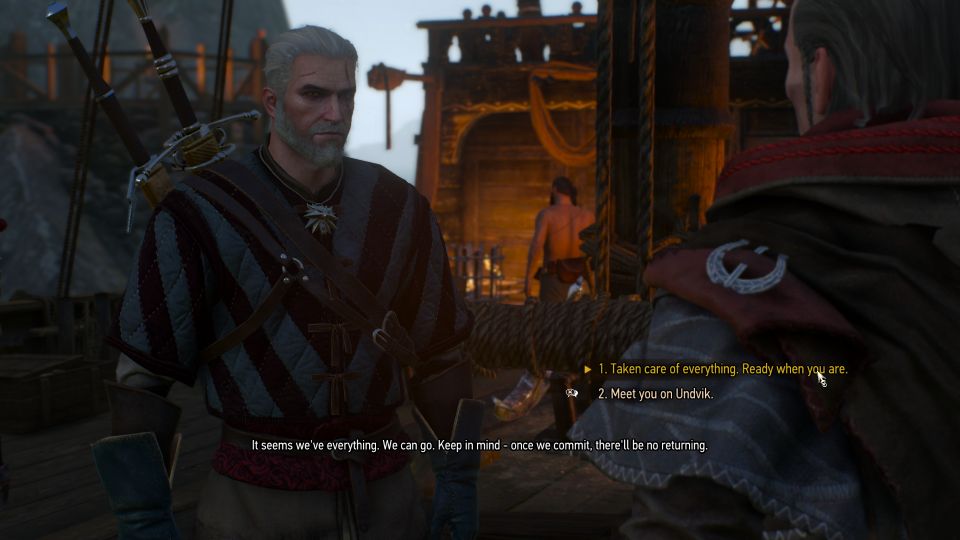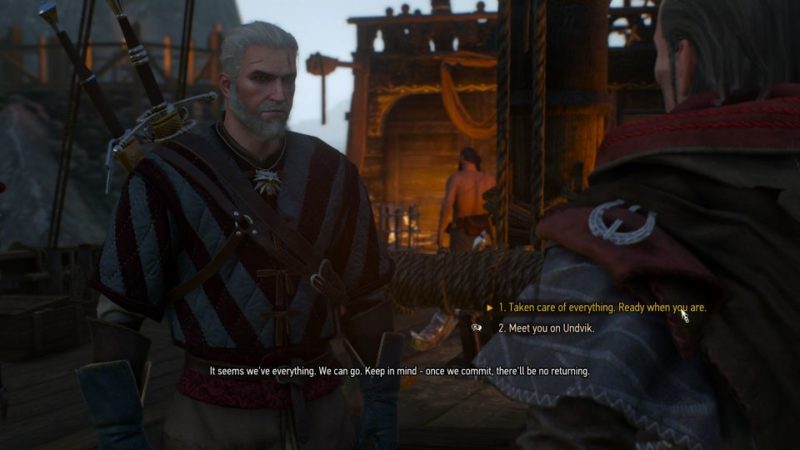 At the battle camp, Avallac'h will ask Ciri to remain on shore to protect her. Even if you disagree, it's the only outcome.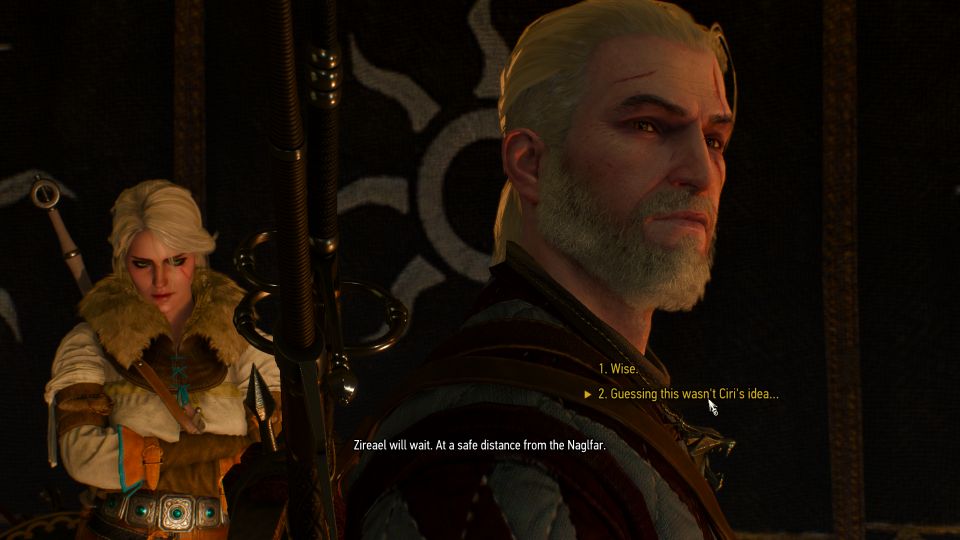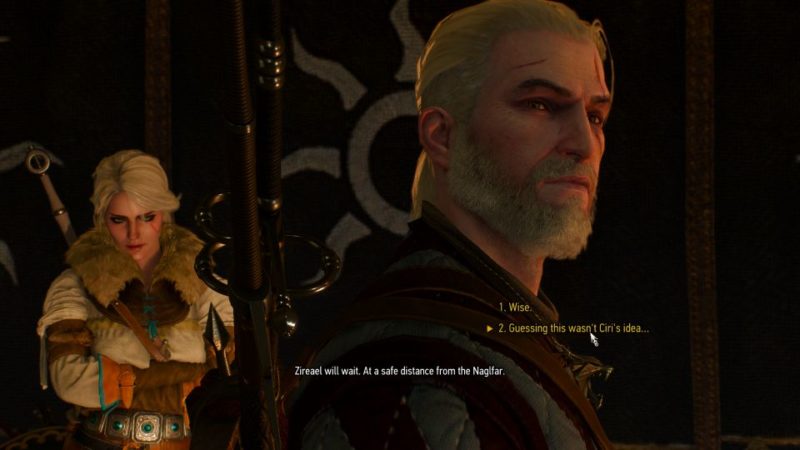 The quest ends here.
---
Related articles:
On Thin Ice: The Witcher 3 Walkthrough And Guide
Tedd Deireadh, The Final Age: The Witcher 3 Walkthrough
Of Swords And Dumplings: The Witcher 3 Walkthrough
Final Preparations: The Witcher 3 Walkthrough And Guide
Reason Of State: The Witcher 3 Walkthrough And Guide
Blindingly Obvious: The Witcher 3 Walkthrough And Guide