Tedd Deireadh, The Final Age is one of the last quests in The Witcher 3.
Your task is to follow Yennefer and stop Avallac'h from opening the gate to other worlds.
Here's a walkthrough of Tedd Deireadh, The Final Age in Witcher 3.
Suggested level: 30 and above.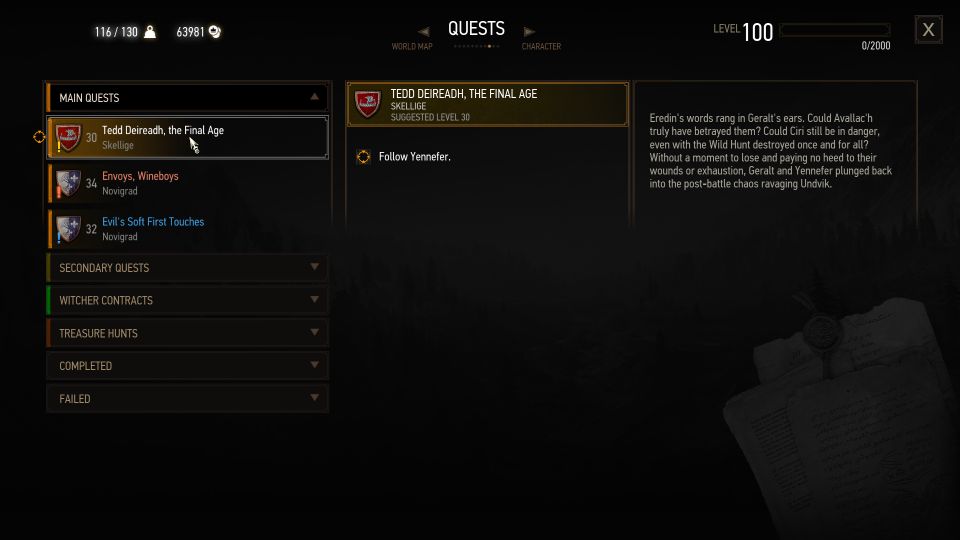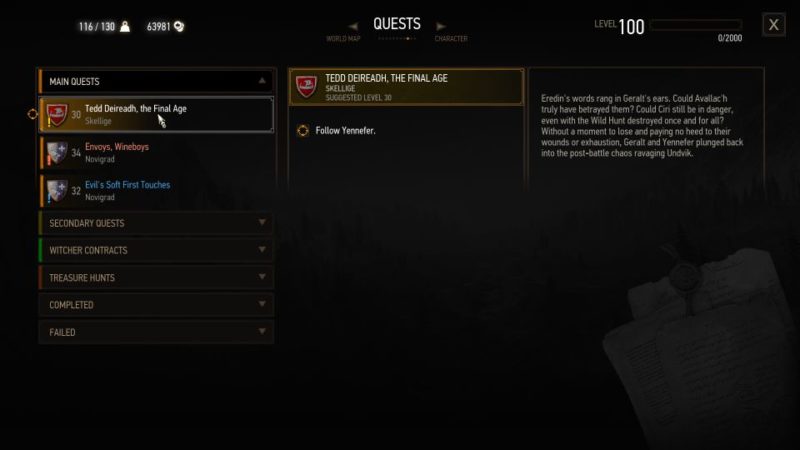 Follow Yennefer
After the previous quest, this one starts immediately. Follow Yennefer towards the tower.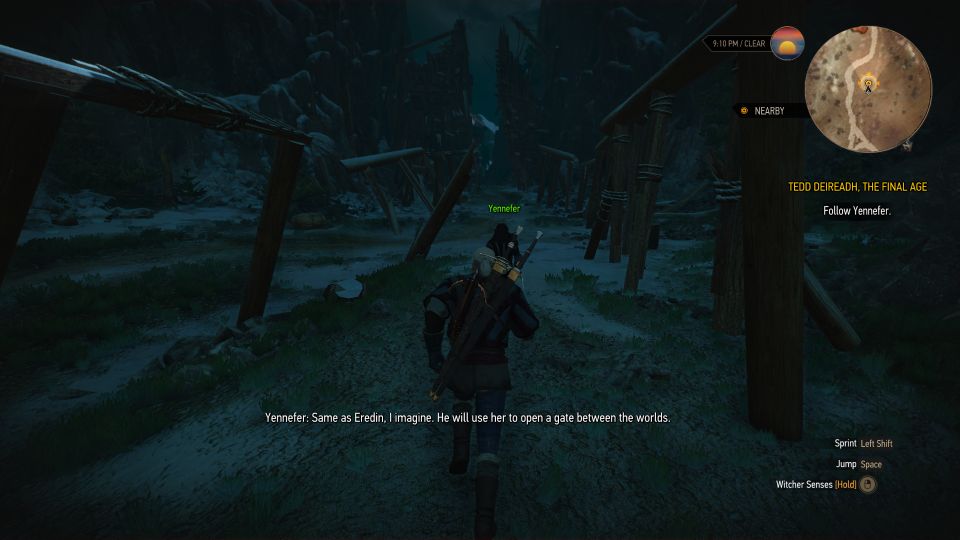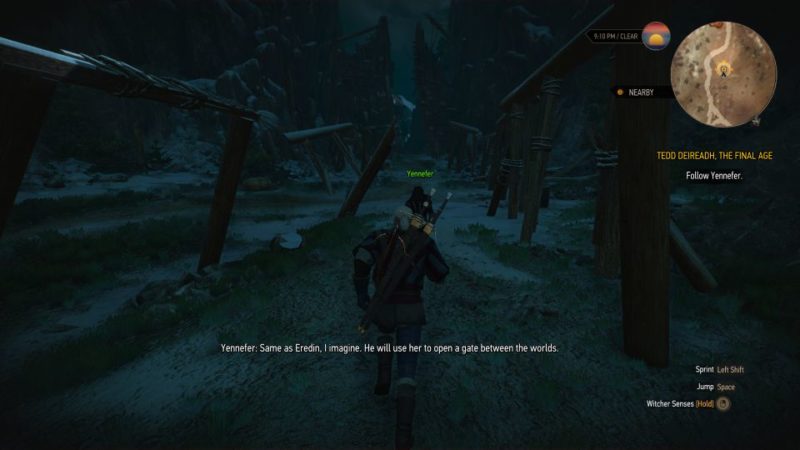 After some time, she'll ask you to grab a horse. Mount it and follow her.
There will be plenty of strong monsters appearing from the other world, but you can ignore them. Just keep following her.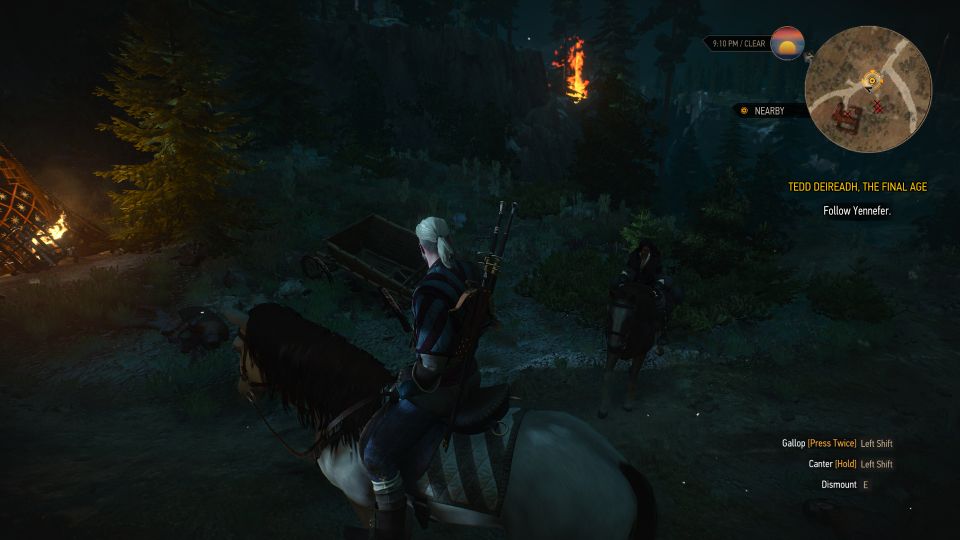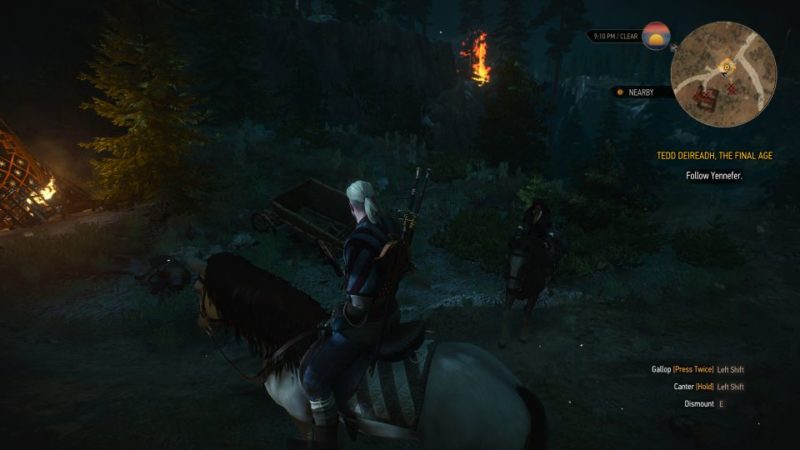 After some time, she starts walking again. She'll use her spell as a barrier against the White Frost.
Stay within the circle. 2 or 3 enemies will spawn along the way. Take them out.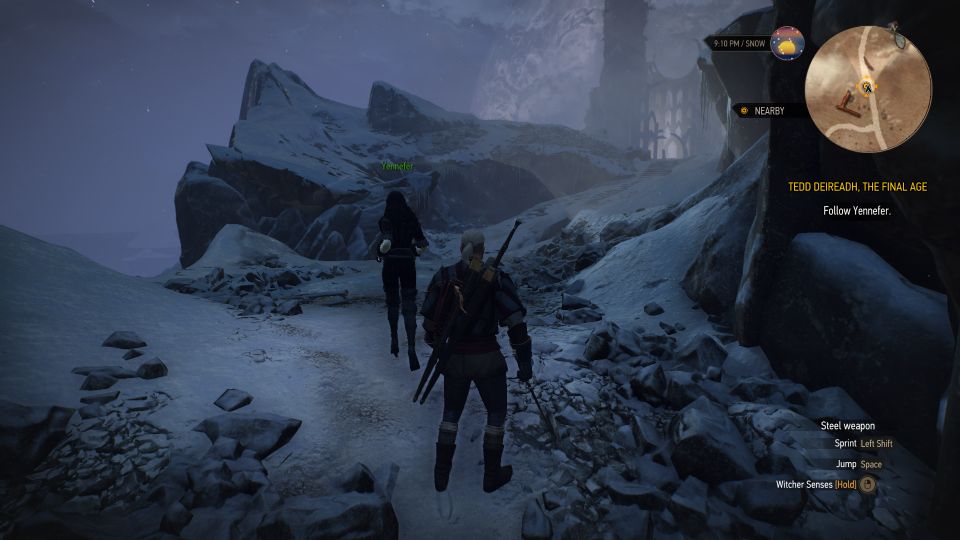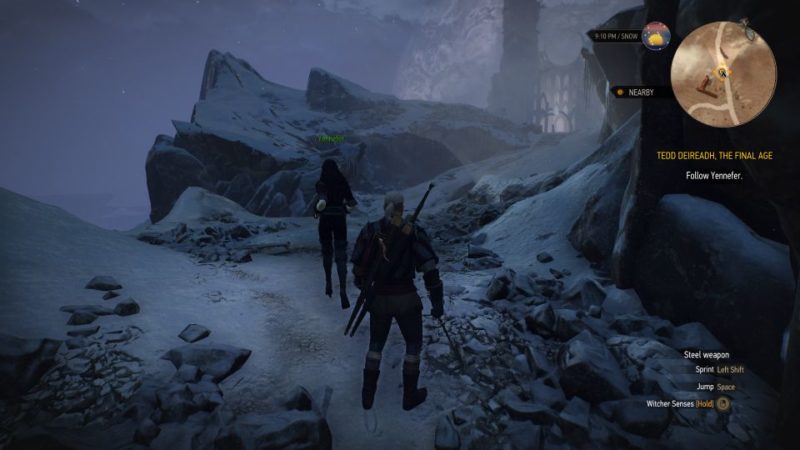 Go to the elven tower
After Yennefer penetrates the barrier created by Avallac'h, Geralt goes in alone to stop the elven sage.
Head towards the energy in the tower.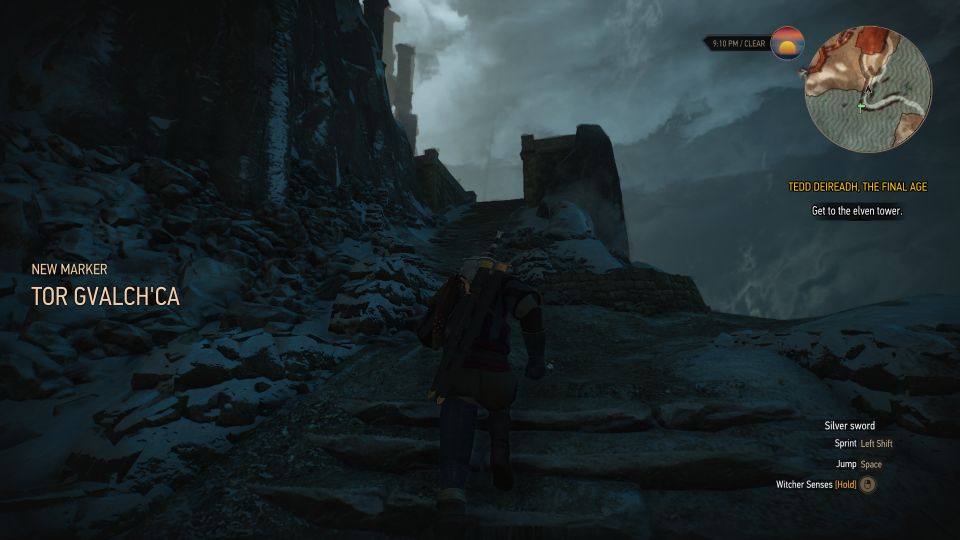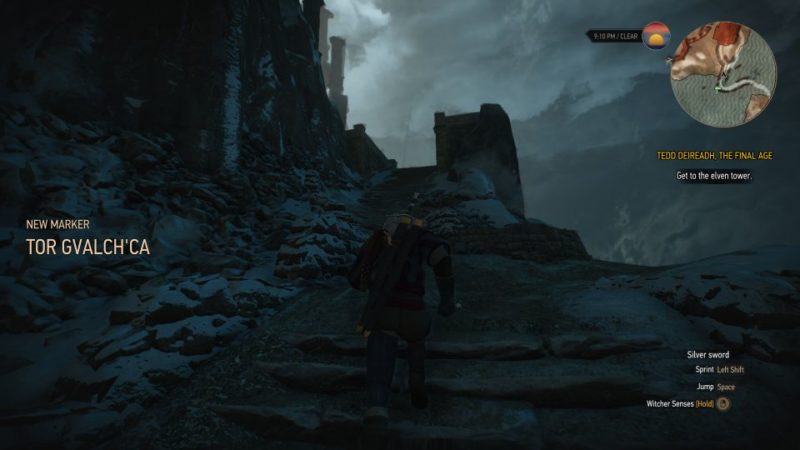 Once you reach Avallac'h, a cutscene will load.
Whichever option you choose between "not falling for that" or "think I'll spare you" doesn't matter. Ciri will appear and explain what they're actually doing.
She aims to stop the White Frost.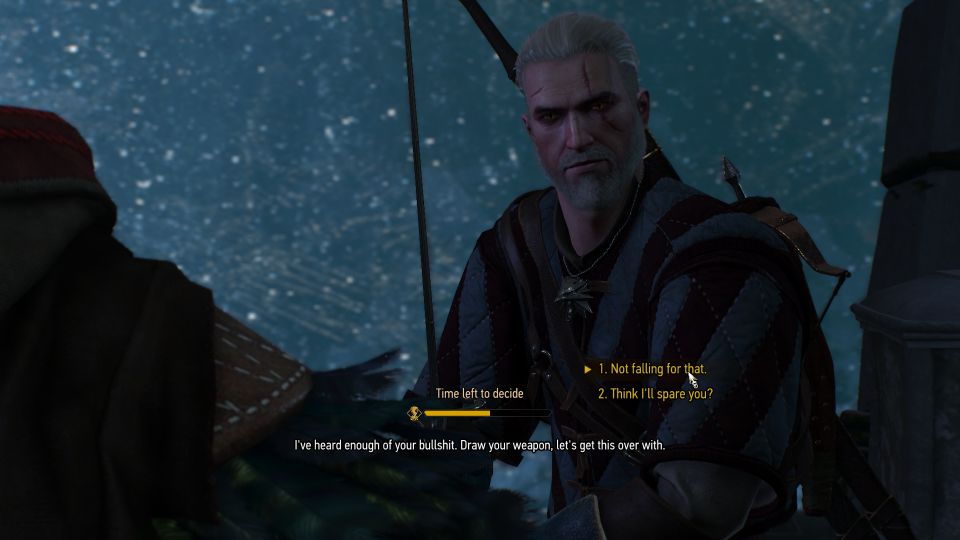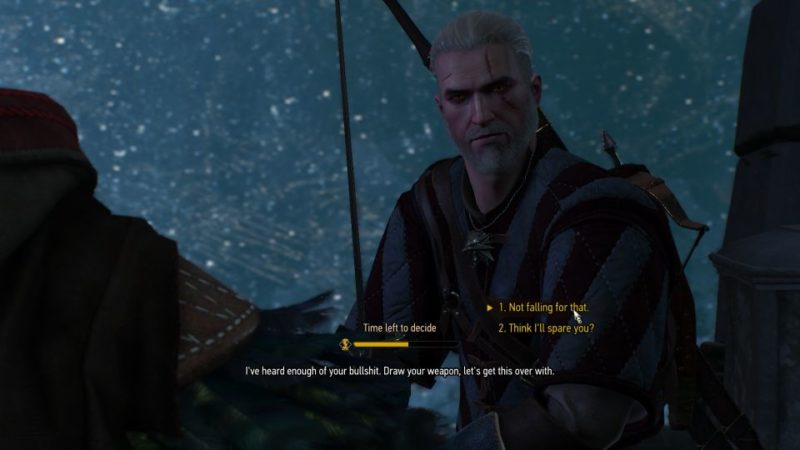 In the final choice, we chose "good luck" but it probably doesn't matter. She'll go to the other world to fight the White Frost anyway.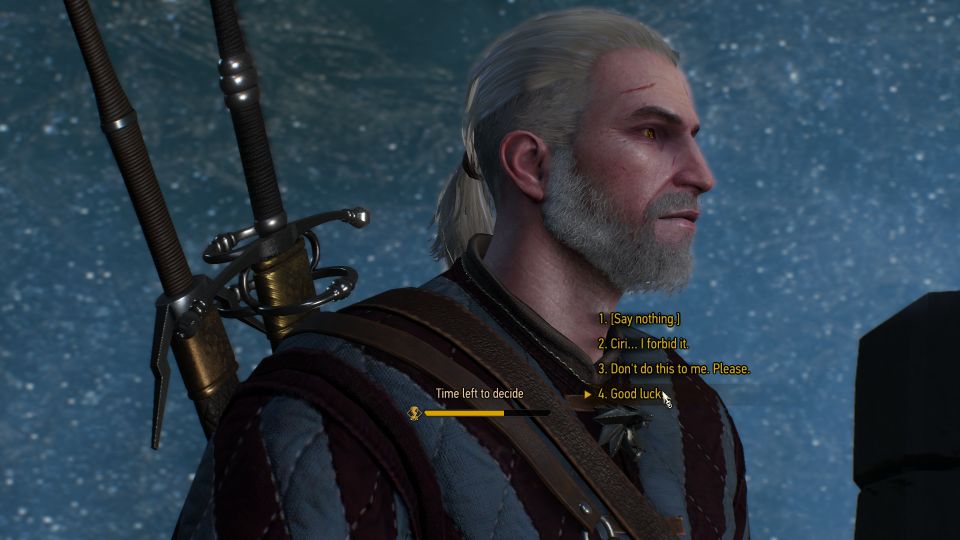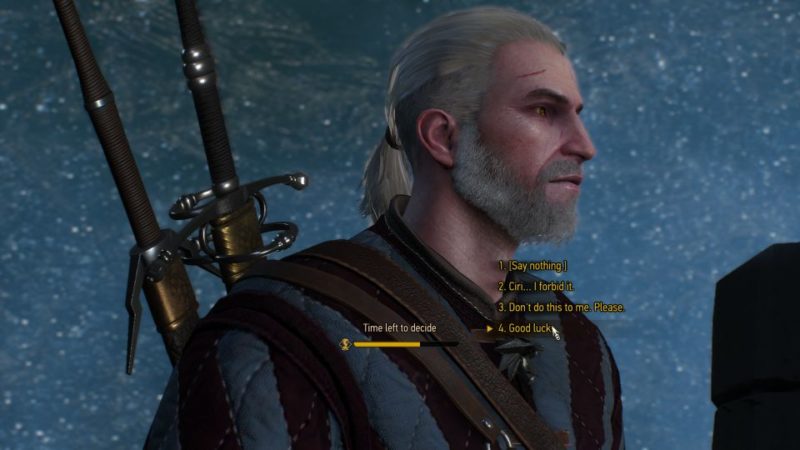 Ciri's ending
When Ciri's facing the Frost, she'll have some flashbacks.
This one depends on whether you were supportive of her. If you didn't do certain things in the past, Ciri dies.
If you had supported her most of the time, she'll live.
For e.g. if you helped her release her frustration in Child of the Elder Blood, played snowball with her and also visited Skjall's grave, they are all positive points.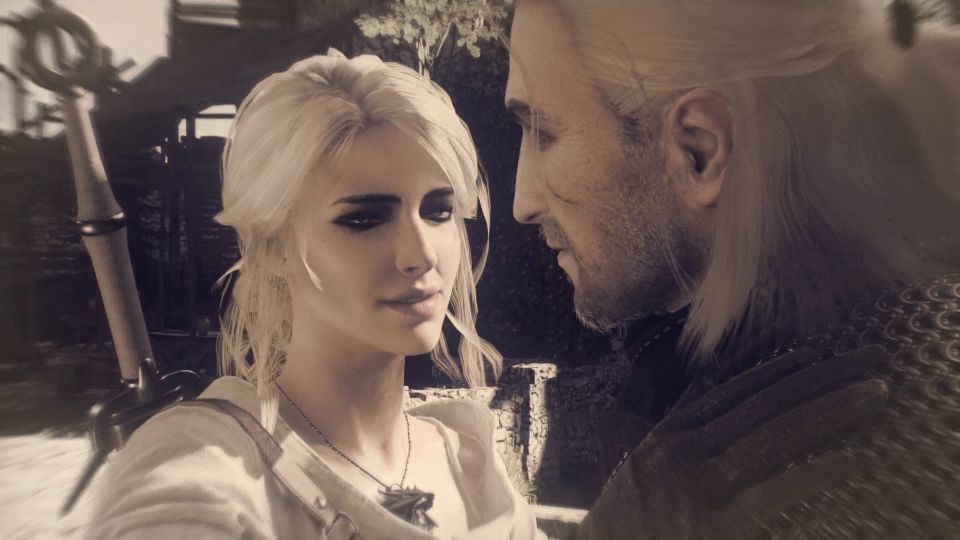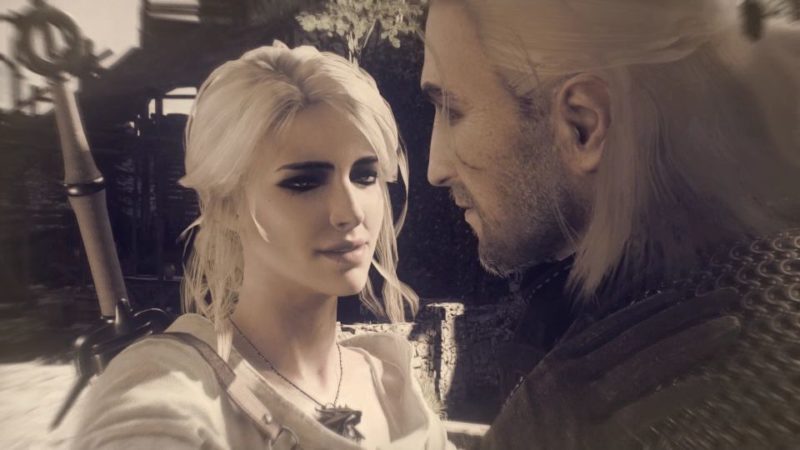 The quest ends here.
---
Related articles:
Something Ends, Something Begins: The Witcher 3 Walkthrough
On Thin Ice: The Witcher 3 Walkthrough And Guide
Of Swords And Dumplings: The Witcher 3 Walkthrough
Battle Preparations: The Witcher 3 Walkthrough And Guide
The Sunstone: The Witcher 3 Walkthrough And Guide
Reason Of State: The Witcher 3 Walkthrough And Guide