The Volunteer is a secondary quest that starts in Novigrad in The Witcher 3.
Your task is to find out where the weird sound is coming from and deal with it.
Here's a walkthrough of The Volunteer in Witcher 3.
This quest is recommended for level 13 and above.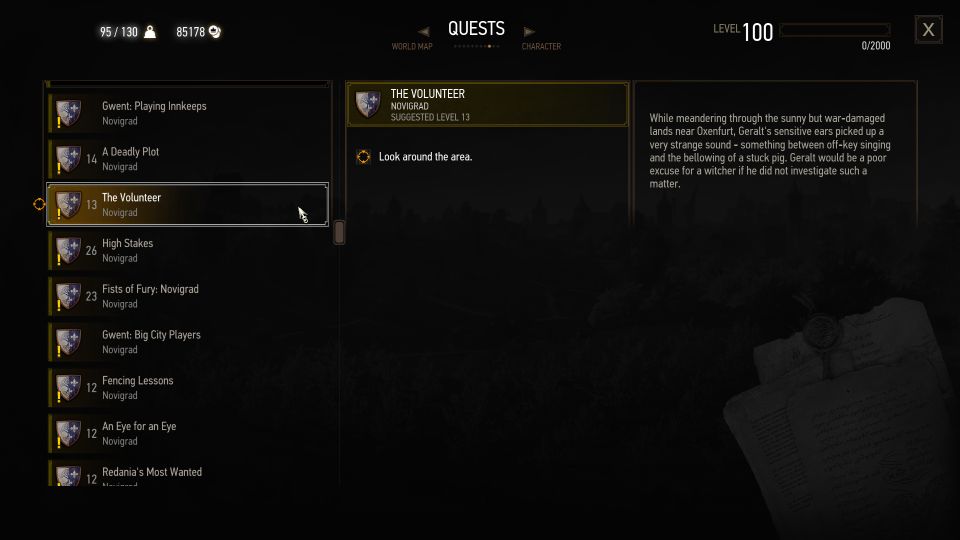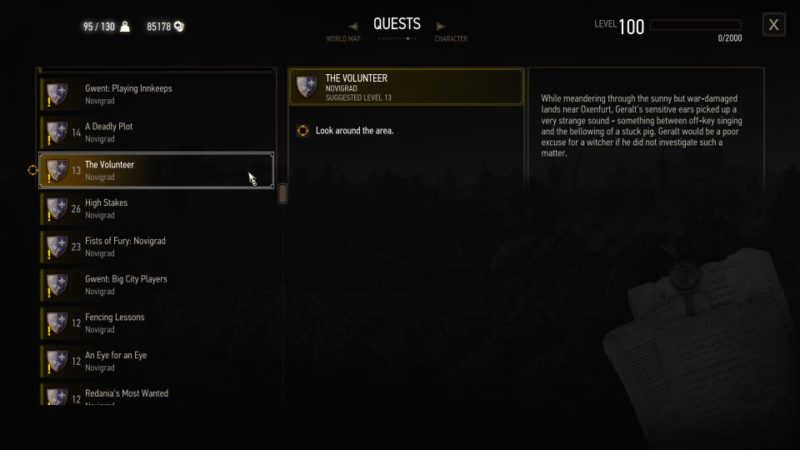 Look around the area
Head to the location where the sound is heard. It's just west of Oxenfurt.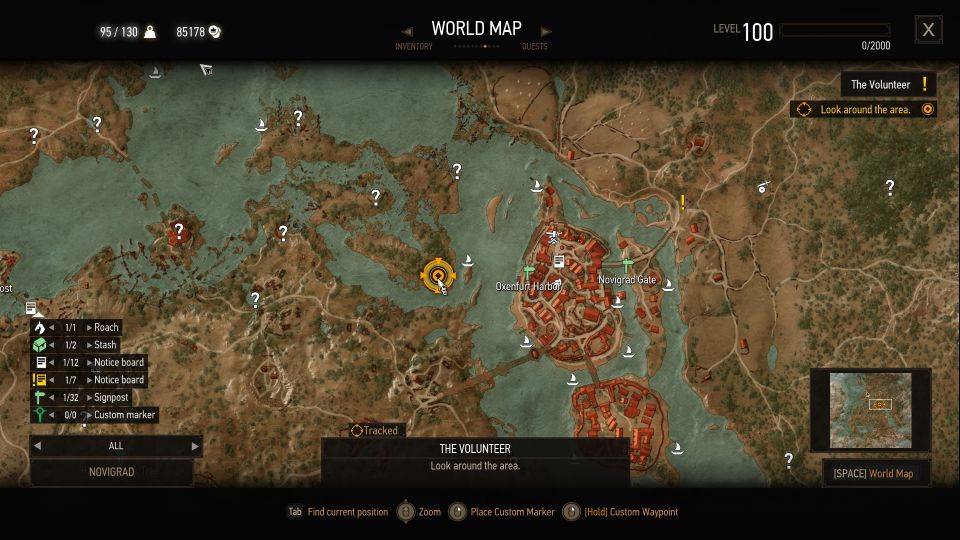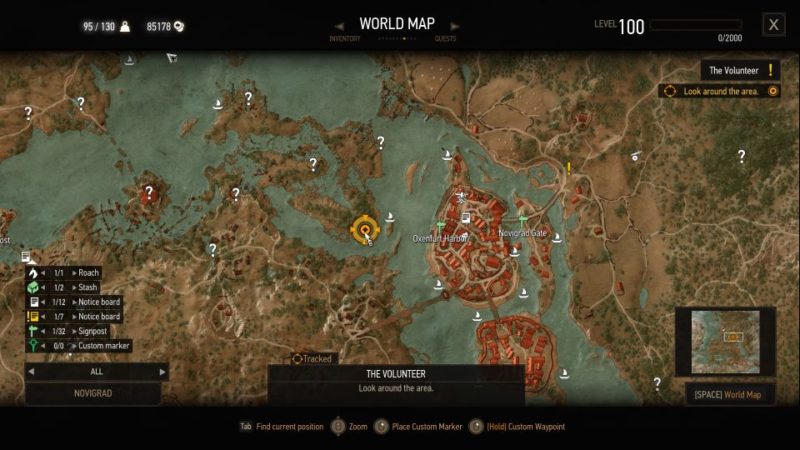 You will find a troll inside the White Eagle Fort. Talk to the troll.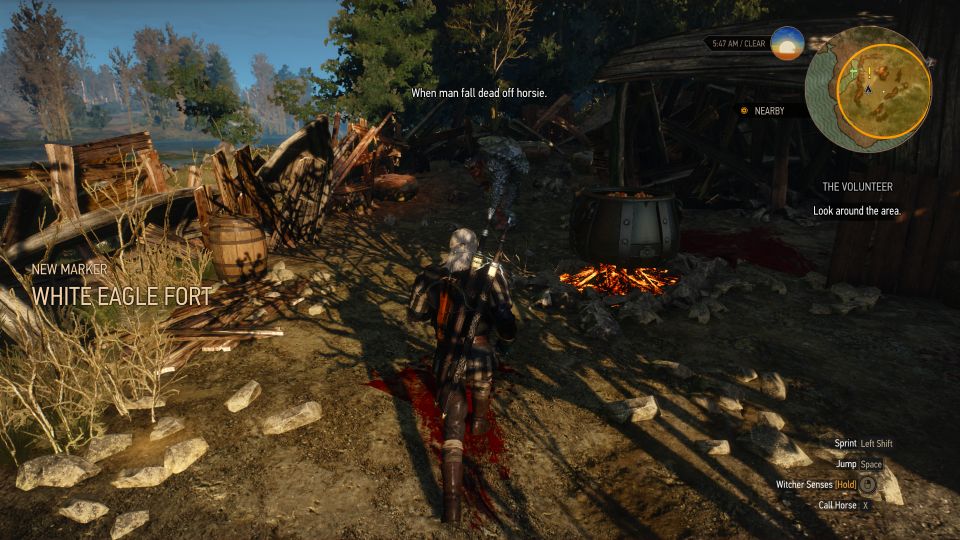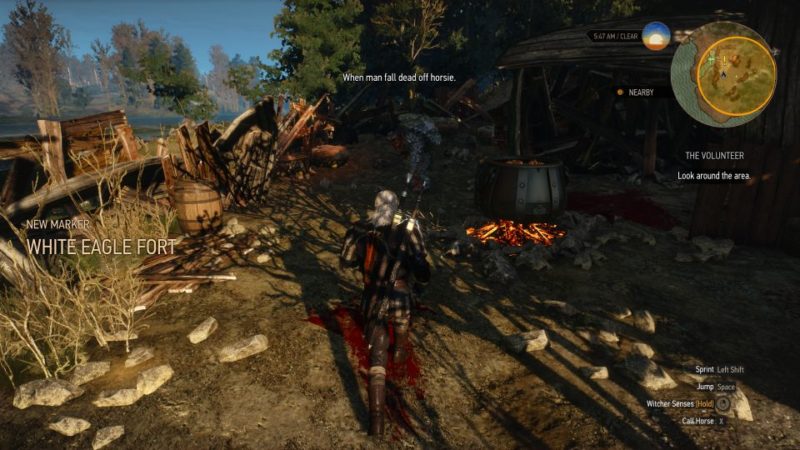 You will find out that the troll is probably the one eating the soldiers.
Kill the troll
Next, you'll probably need to kill the troll.
The quest ends after the troll is dead.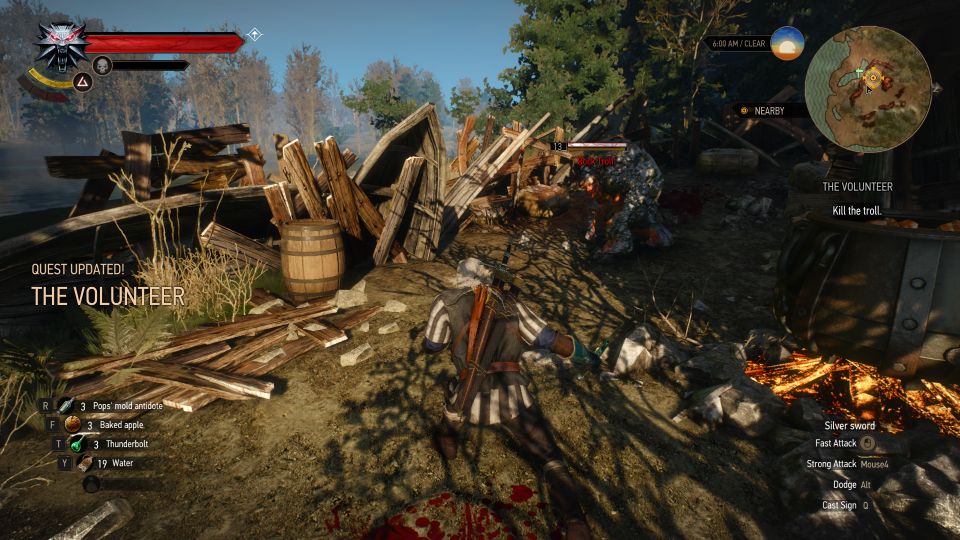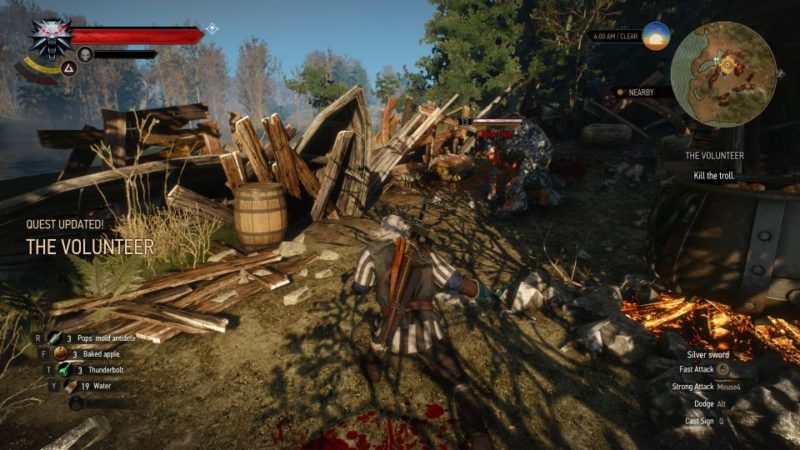 ---
Related articles:
Ciri's Story (Breakneck Speed): The Witcher 3 Walkthrough
A Matter Of Life And Death: The Witcher 3 Walkthrough
Return To Crookback Bog: The Witcher 3 Walkthrough
Fake Papers: The Witcher 3 Walkthrough And Guide
Ladies Of The Wood And The Whispering Hillock: Witcher 3 Guide