On Thin Ice is a main quest in Skellige in The Witcher 3.
Your task is to defeat Caranthir and the Wild Hunt king (Eredin) among other things.
Here's a walkthrough of On Thin Ice in The Witcher 3.
Suggested level: 30 and above.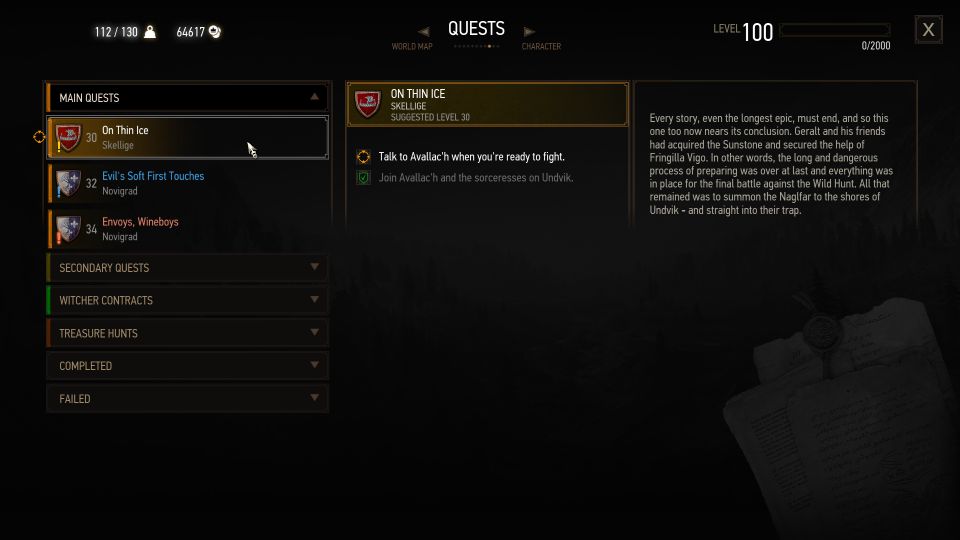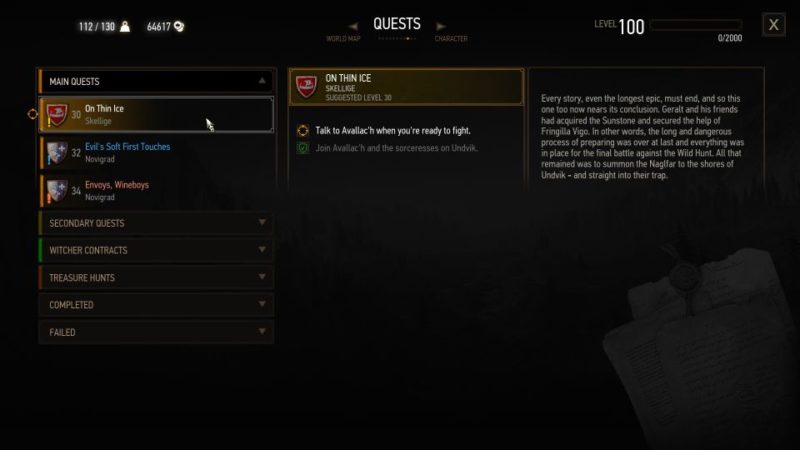 Talk to Avallac'h
When you're ready for the final battle, speak to Avallac'h.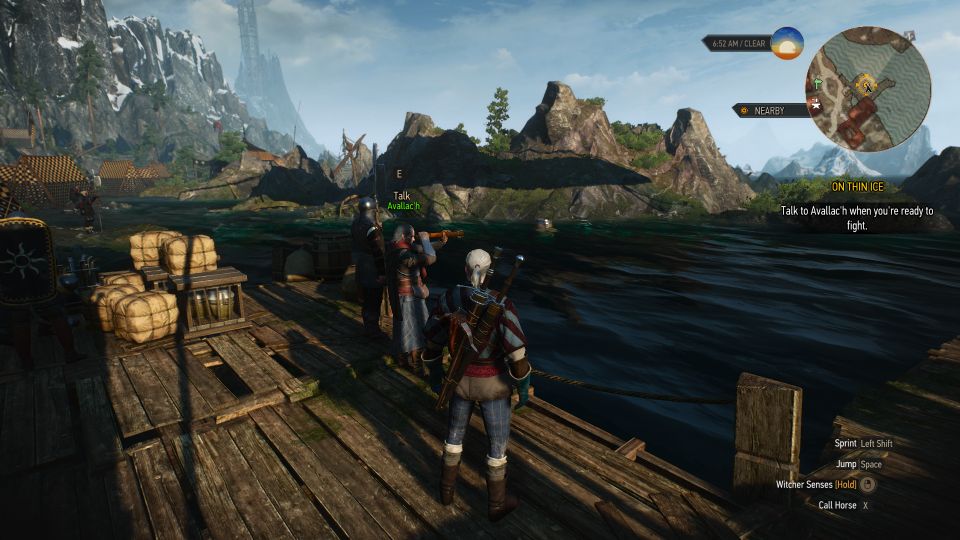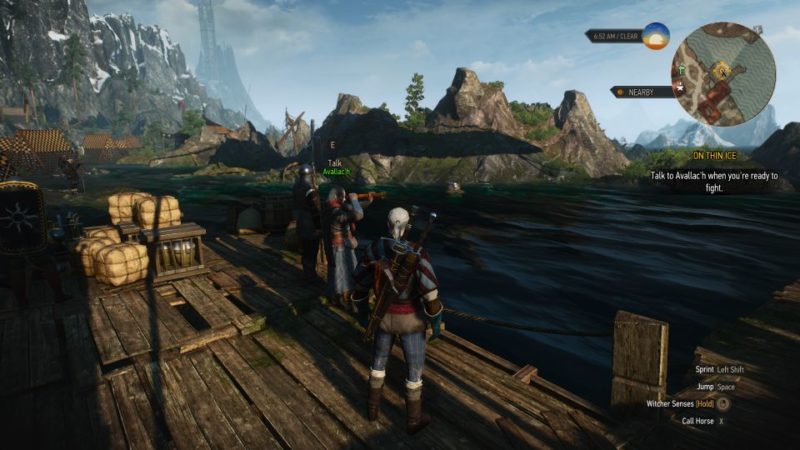 Defeat Caranthir
After a few cutscenes, you'll be playing as Ciri. She has to rescue Geralt and the rest as Caranthir uses magic to freeze the area.
Playing as Ciri this time, you're much more powered up as compared to the regular times. You can easily kill the Wild Hunt warriors.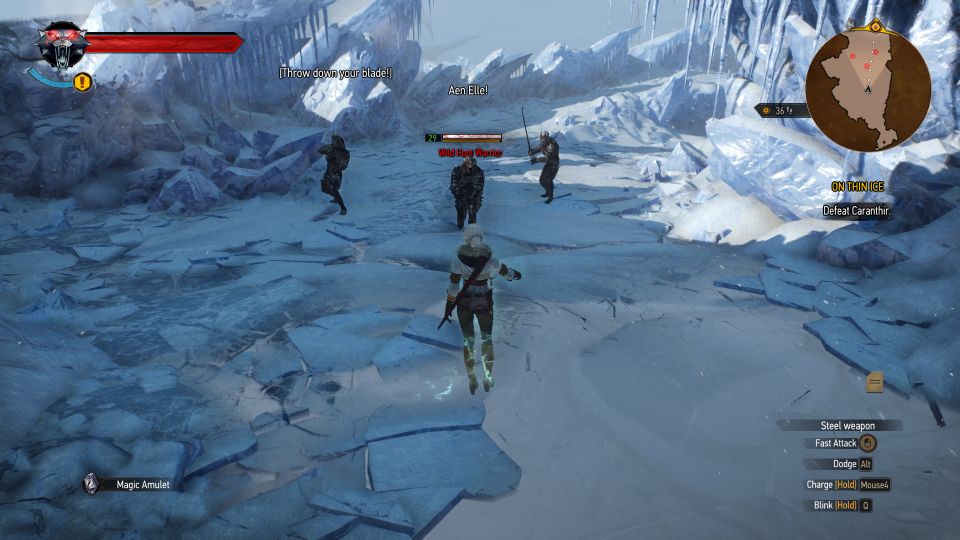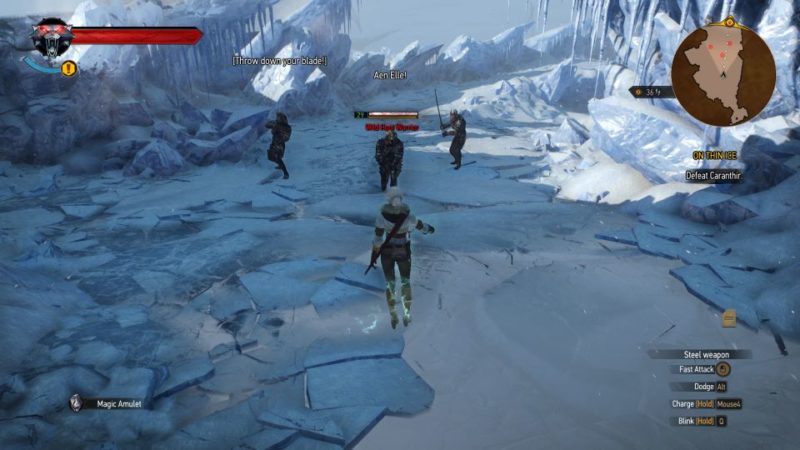 Get rid of the enemies and head towards Caranthir. You can probably ignore most of the enemies.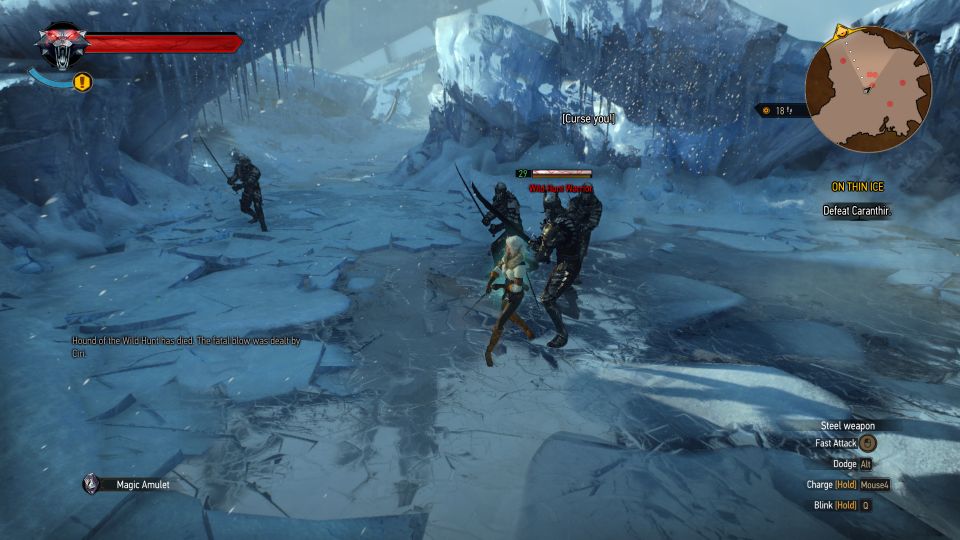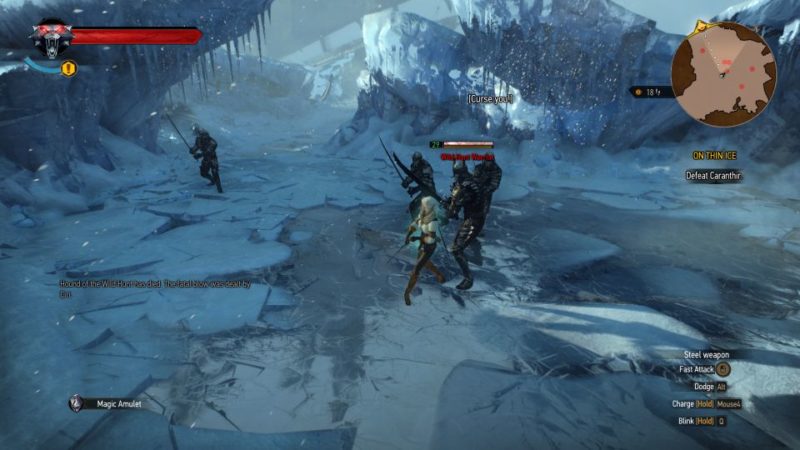 You'll then see Caranthir in a big open area. Caranthir uses magic mostly. He also teleports like Ciri does. Just watch out for him coming behind you.
After injuring him slightly, a cutscene will trigger.
Ciri manages to destroy the orb on his staff but she teleports away injured.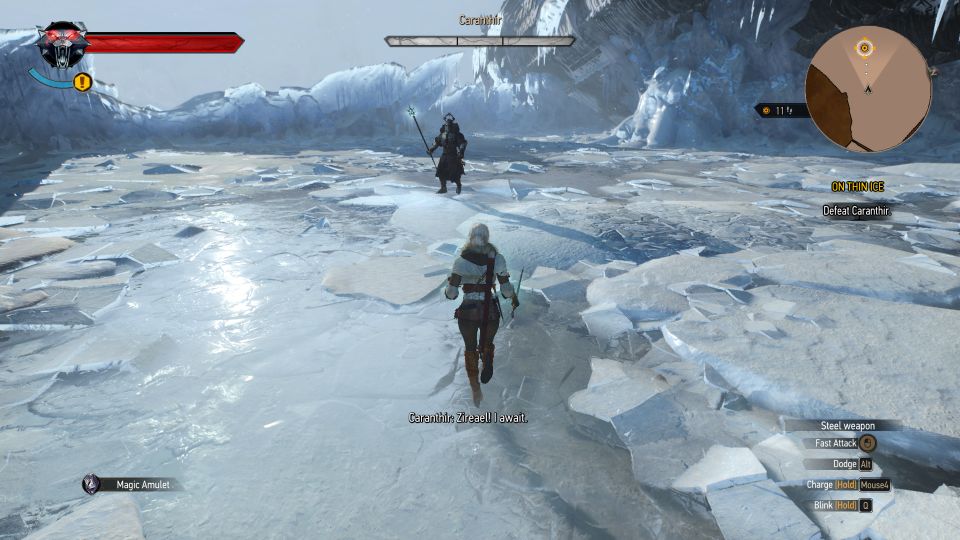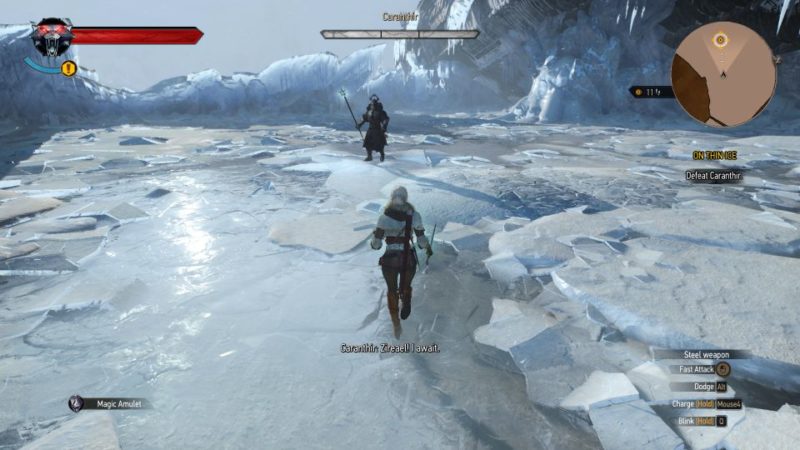 Geralt who is now unfrozen has to defeat Caranthir.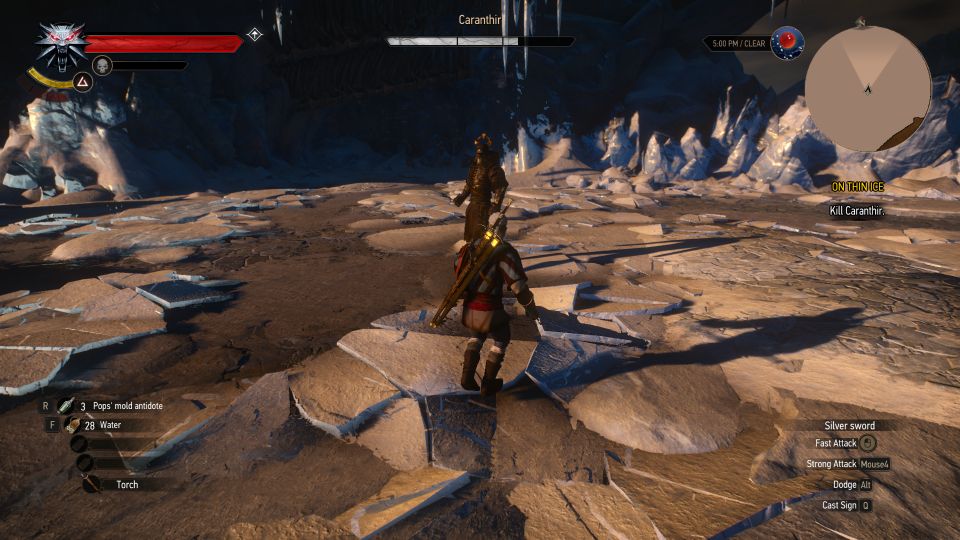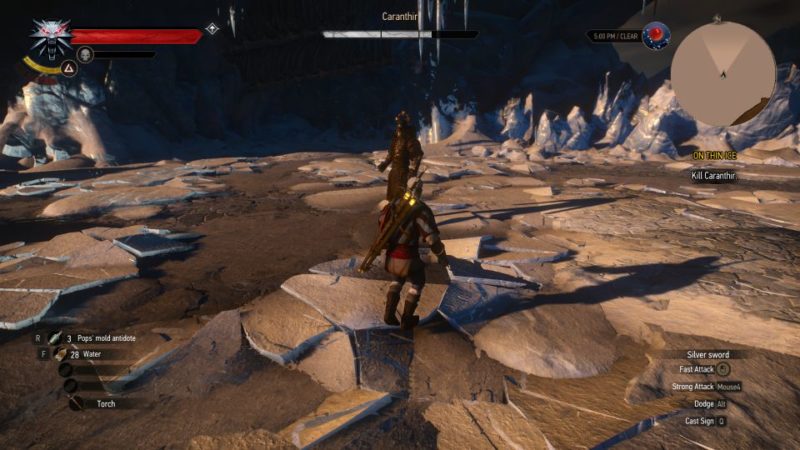 Swim to the surface
After defeating Caranthir, you'll appear underwater. Swim towards the surface and a cutscene will appear.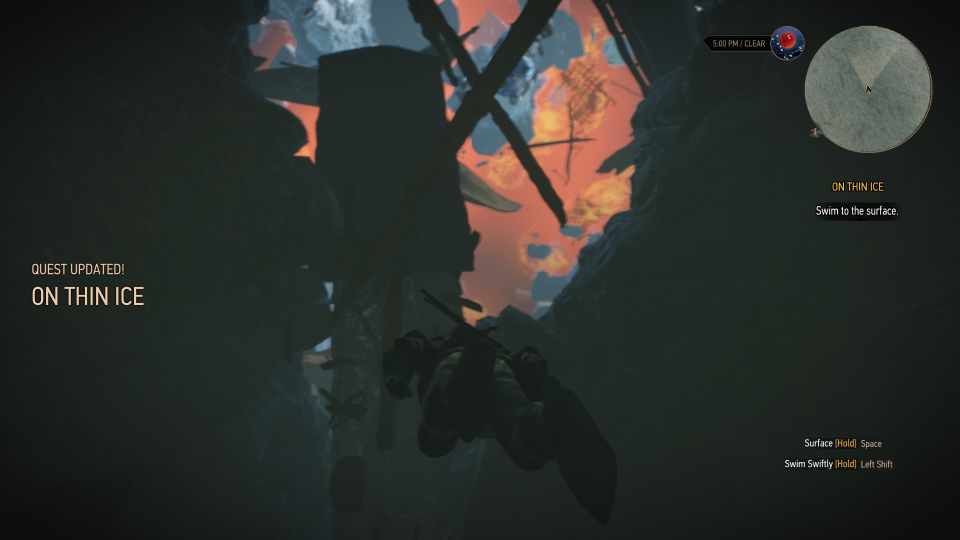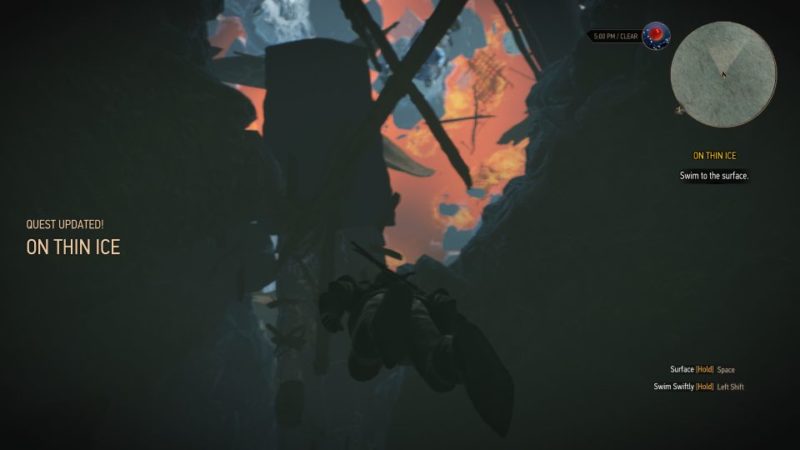 Board the Naglfar
Next, head towards the Naglfar where the king is.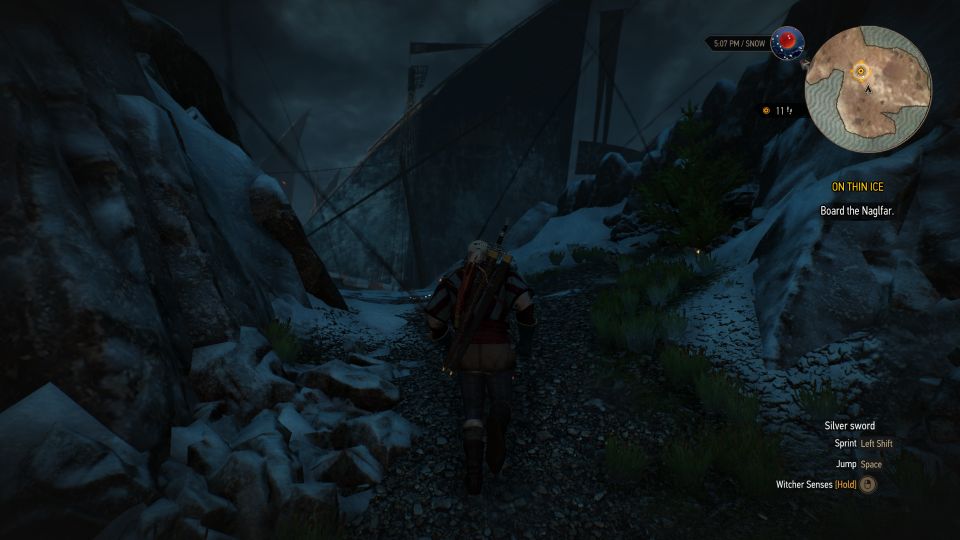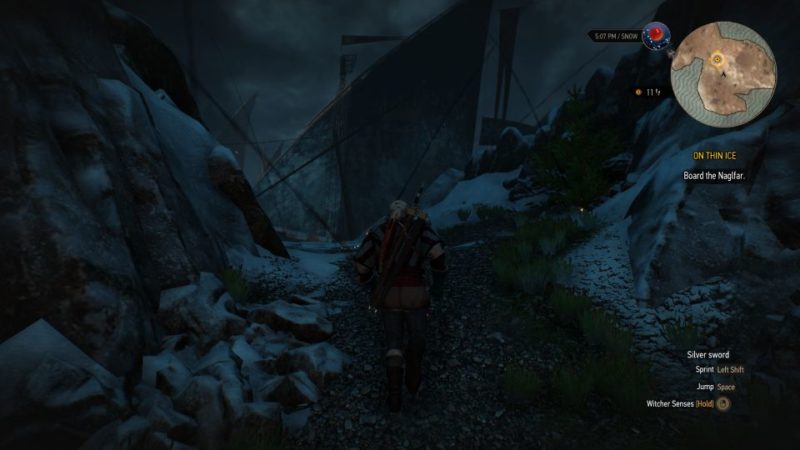 You'll encounter more Wild Hunt enemies here but you have the an Craite forces to help you.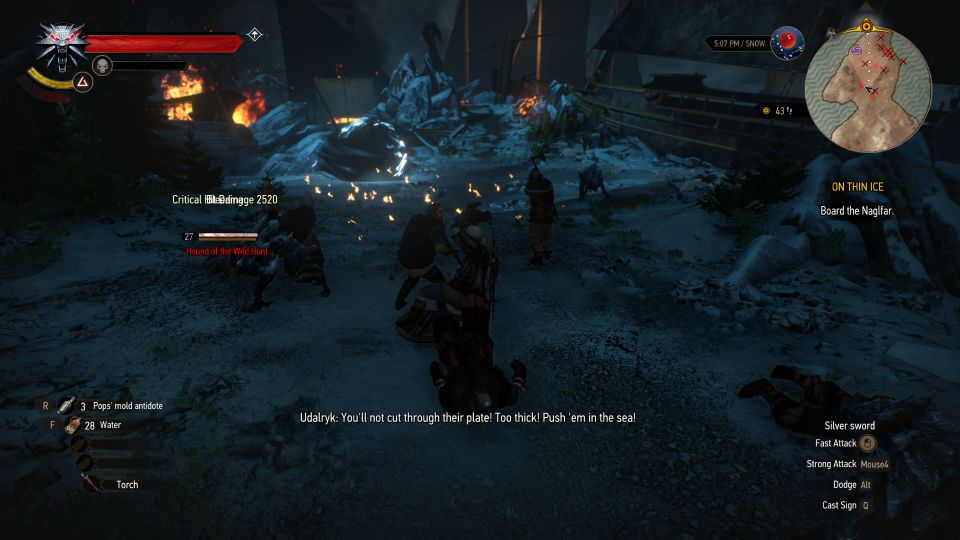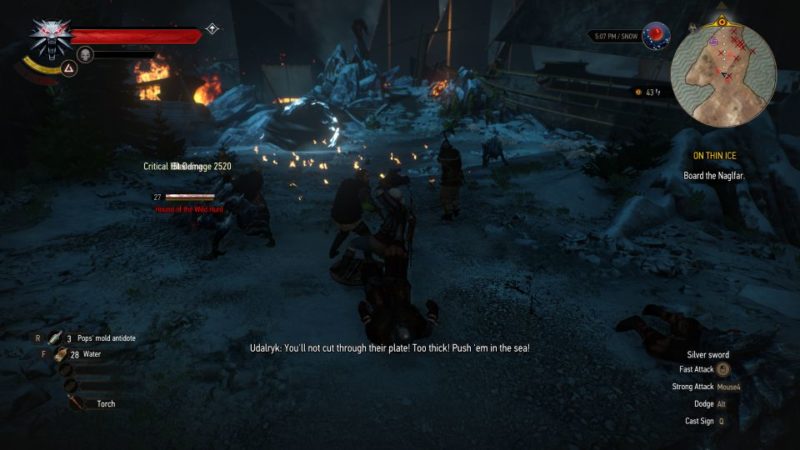 Keep going until you reach the Naglfar. Finally, you'll meet Eredin. Crach an Craite is killed by Eredin in the fight.
Kill Eredin
This will be the final boss battle of the story.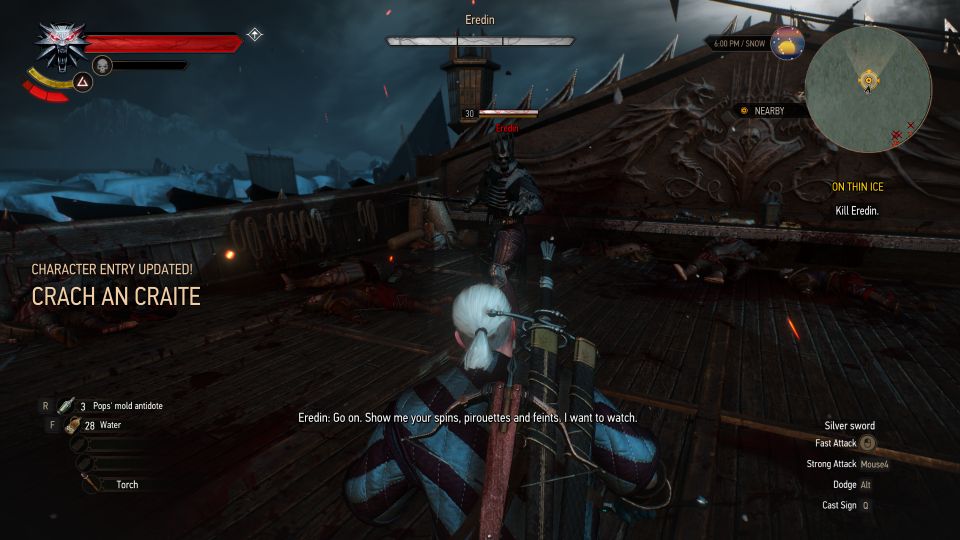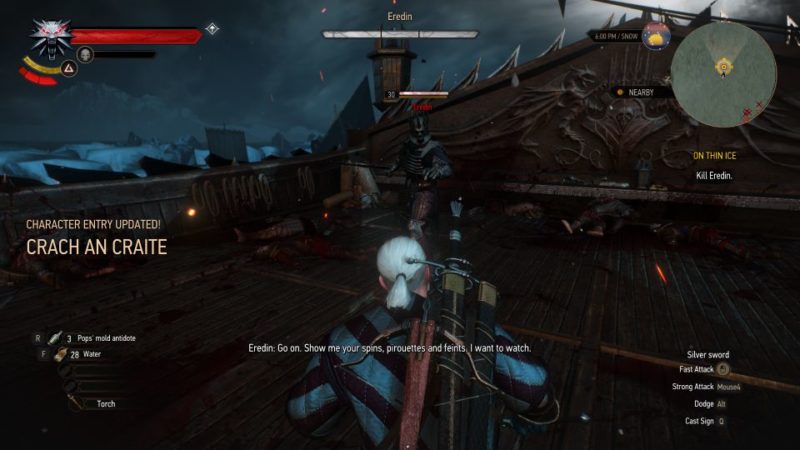 After hitting him for a bit, he'll bring you to another world / area through the teleport. Continue fighting him.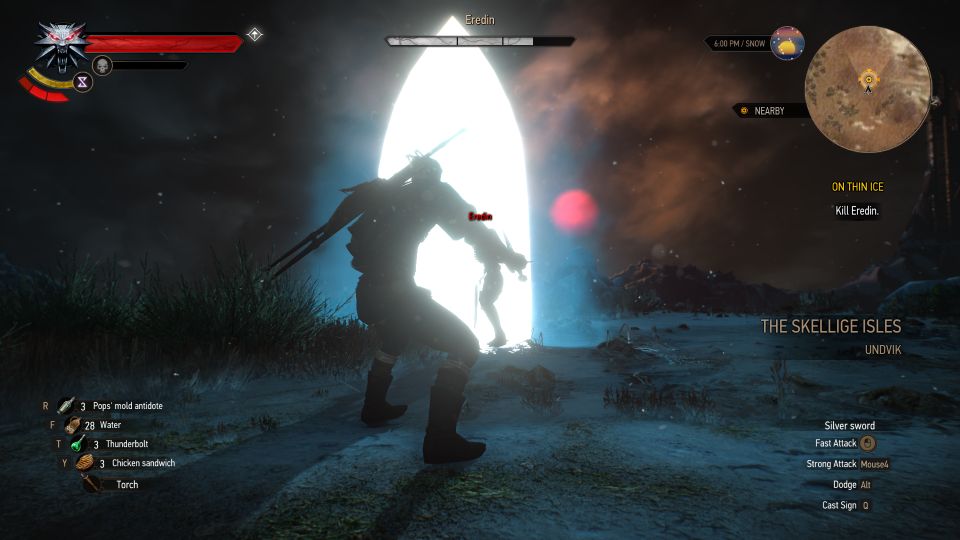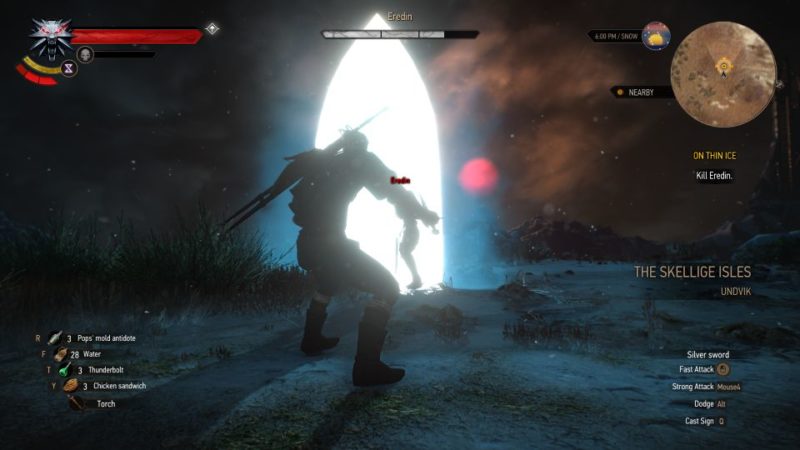 Watch out for the wave attacks from the ground. He also summons some energy blasts from the sky.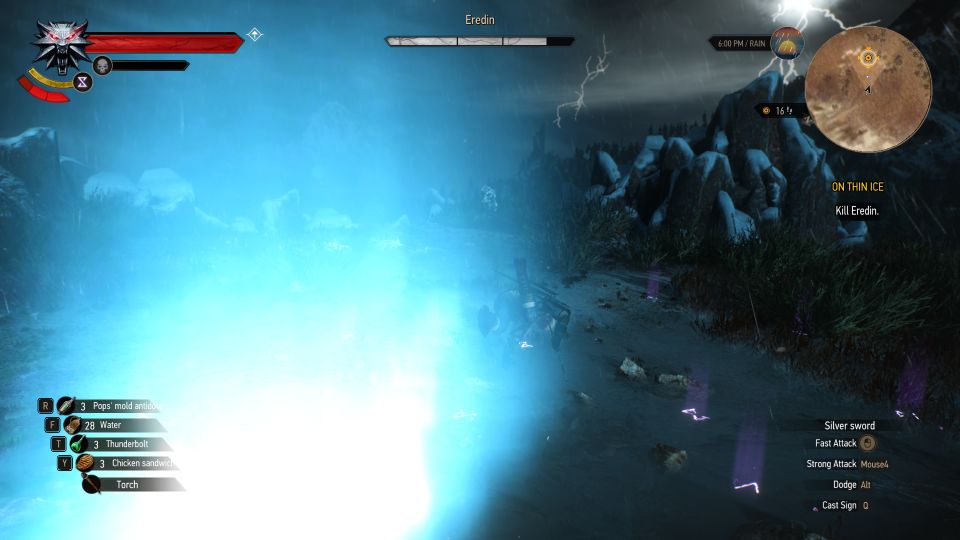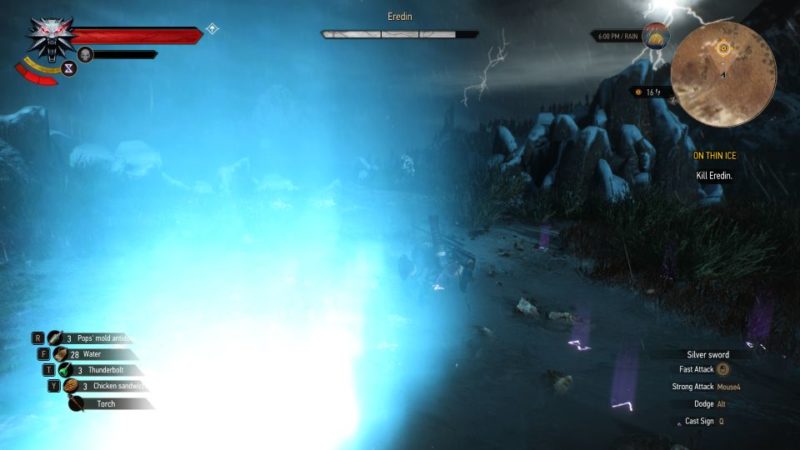 After almost defeating him, he will leave. Follow him through the portal.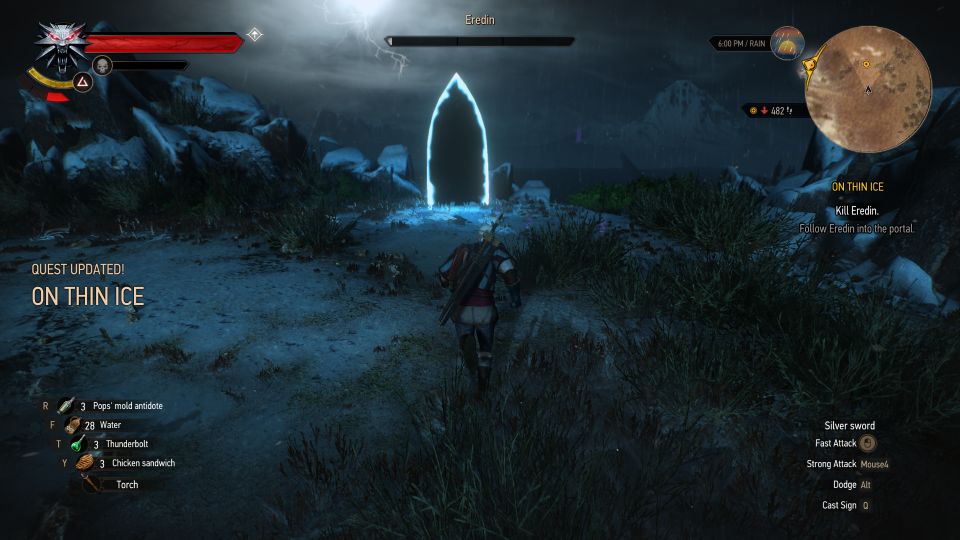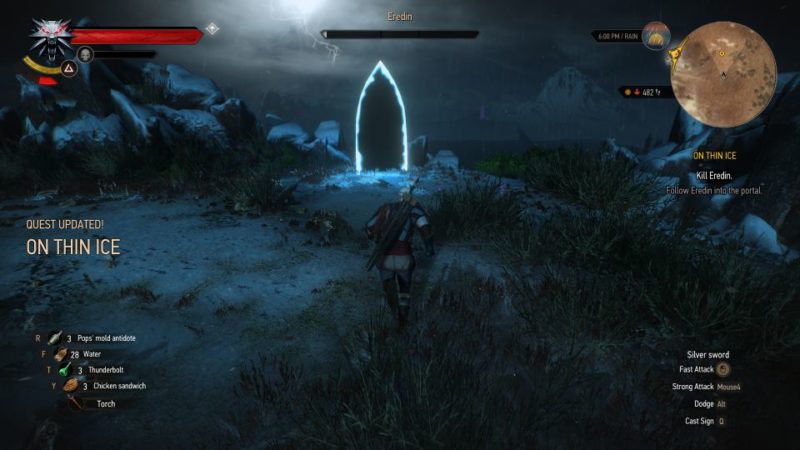 On the ship, continue fighting him until he dies.
Geralt is then ambushed by plenty of hounds. Before the hounds manage to attack, Yennefer appears and teleports them away.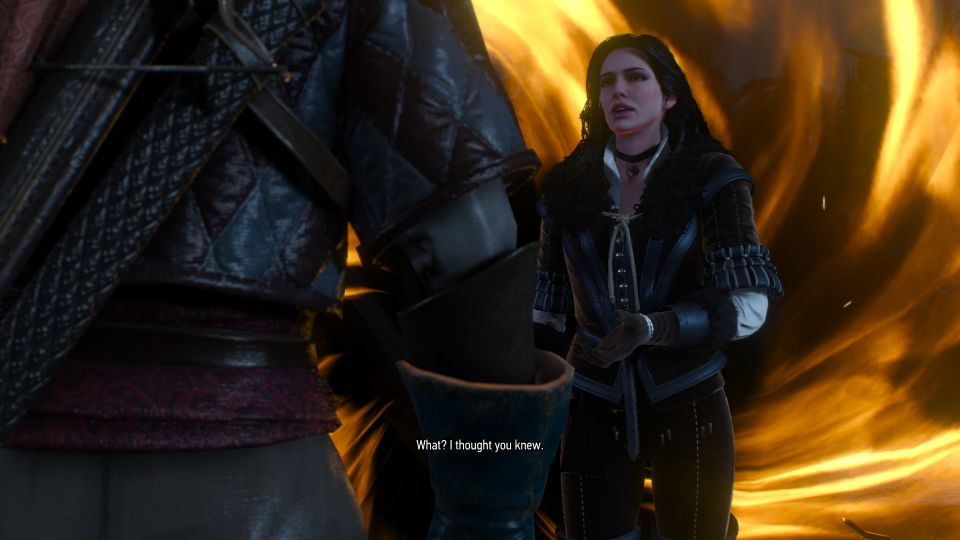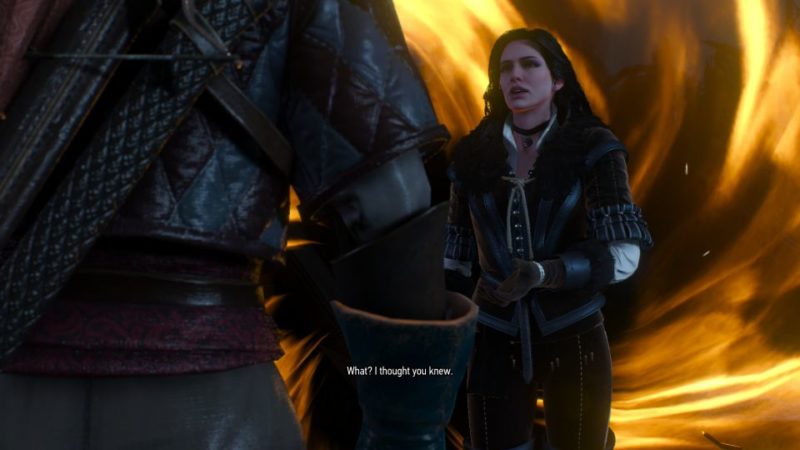 The quest ends here.
---
Related articles:
Something Ends, Something Begins: The Witcher 3 Walkthrough
Tedd Deireadh, The Final Age: The Witcher 3 Walkthrough
Battle Preparations: The Witcher 3 Walkthrough And Guide
Of Swords And Dumplings: The Witcher 3 Walkthrough
The Sunstone: The Witcher 3 Walkthrough And Guide
Child Of The Elder Blood & Skjall's Grave – The Witcher 3