Final Fantasy 7 Remake came out a week ago officially but most people have already beaten the game.
Despite only covering the Midgar portion of the original Final Fantasy 7, it has been really fleshed out.
Here's how long you need to beat the FF7 Remake on your first playthrough.
How many chapters are there?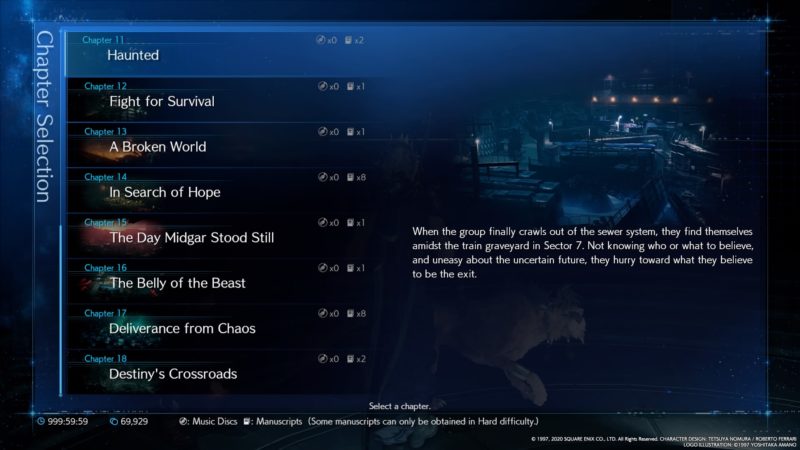 The game in total has 18 chapters to play through. They are not equal in length.
Some chapters are much longer than the rest while some can be kinda short.
The demo of FF7 Remake that released a month ago already constitutes Chapter 1 of the game.
How long to beat the game without side quests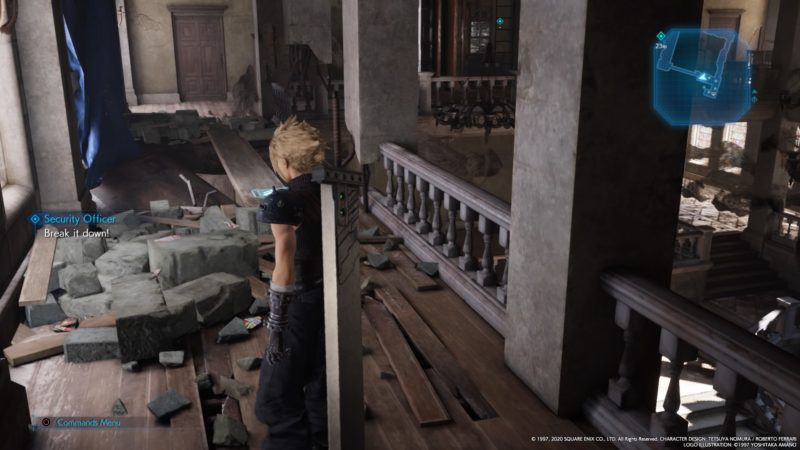 If you wish to just speed run the game without doing the side quests, it can be much shorter.
On easy mode, it can probably take 25 hours or so. On a harder difficulty, it increases depending on how long you need to clear the battles.
For normal mode, maybe 30 to 35 hours without side quests.
How long to beat the game with side quests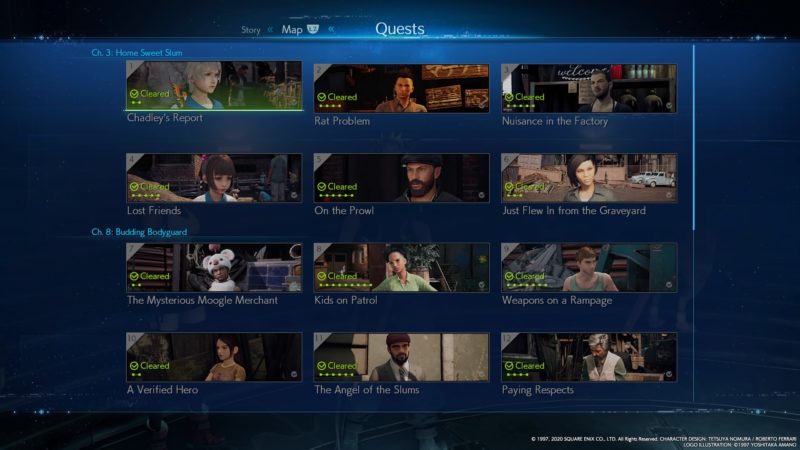 There are 24 side quests you can do in a single playthrough, with the total being 26 (two on the next playthrough if you choose the right options).
Some of the quests are pretty short like Lost Friends while others can be quite long, especially Corneo's Secret Stash.
You will find side quests in Chapters 3, 8, 9 and 14.
Two of the side quests as mentioned above can only be unlocked if you choose different options in the game.
In a single playthrough, you will either unlock The Party Never Stops and A Dynamite Body or the other combination of The Price of Thievery and Shears' Counterattack.
With the side quests in mind, you will probably take closer to 40 hours of gameplay.
Should you do the side quests?
You definitely should.
Some are more fun than the others but through side quests, you may unlock more weapons, accessories and key items.
---
Related articles:
How To Get All The Manuscripts For Cloud, Tifa, Aerith & Barret – FF7 Remake
How To Get All The Weapons For Cloud, Tifa, Aerith & Barret – FF7 Remake
Should You Use The Elevator Or Stairs In Shinra HQ? – FF7 Remake
How To Operate The Pump In The Sewers – FF7 Remake
How To Unlock Tifa's, Aerith's Or Barret's Resolution – FF7 Remake