In Chapter 10 of Final Fantasy 7 Remake, you'll pretty much be in the sewers the entire chapter.
Towards the end, you have to use Tifa and Aerith to operate the wastewater pump to get rid of the water.
Here's how you can operate the pump in the sewers in FF7 Remake.
They do have in-game instructions but not everyone will get it at first.
Step 1: Pull the lever up
The first step is the easiest, just pull the lever up as Aerith. Tap it up, you don't need to hold it.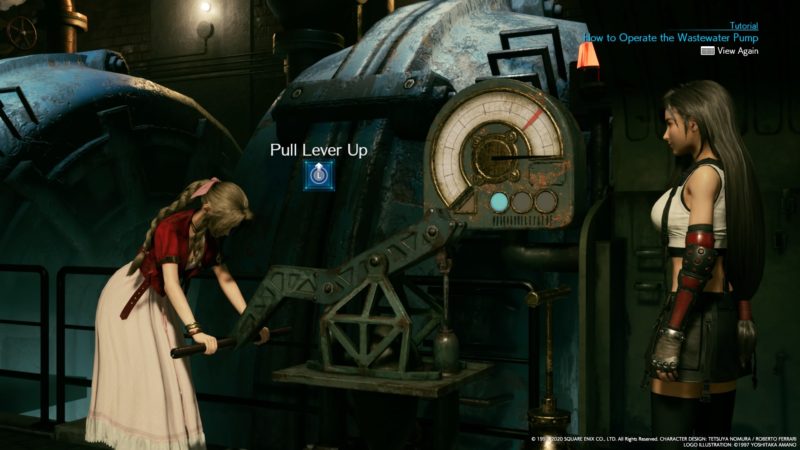 Step 2: Increase pressure
For the next step, you'll be in control of Tifa. While the needle is going from the right to the left, you need to increase the pressure.
Spam the "O" button on your controller. You're doing this to increase the width of the red space in the meter reading.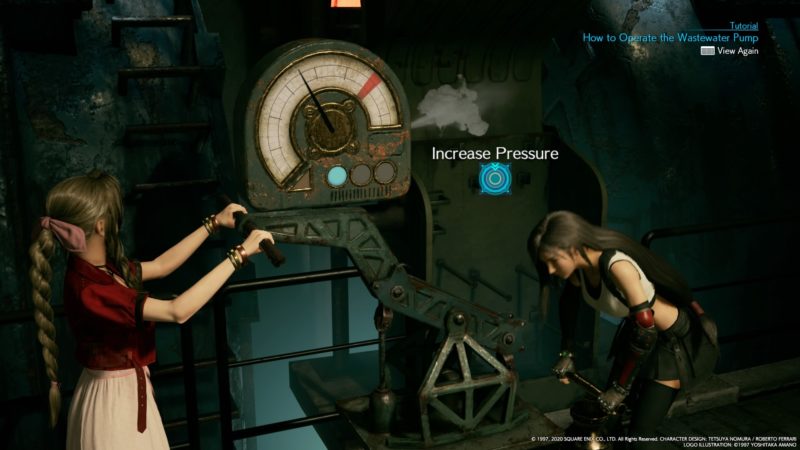 Step 3: Time it to perfection
The third step is the hardest. You have to pull the lever down when the needle reaches the red area on the reading.
Don't touch your movement button until it reaches the red part.
If you fail the first time, it gets easier later, as you're able to increase the red area slightly more each time (up to a limit).
Once you've succeeded, you need to repeat it two more times until all three lights are on.
The needle also moves faster each time you pass.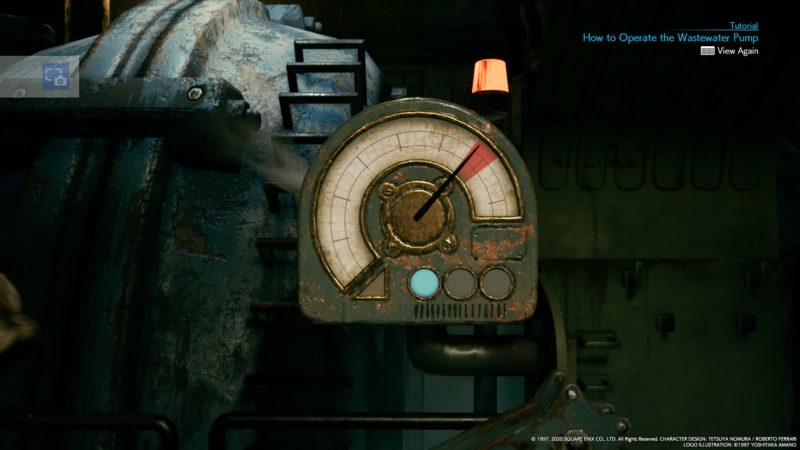 ---
Related articles:
How To Get All The Weapons For Cloud, Tifa, Aerith & Barret – FF7 Remake
How To Unlock Tifa's, Aerith's Or Barret's Resolution – FF7 Remake
Should You Use The Elevator Or Stairs In Shinra HQ? – FF7 Remake
How To Get The Gold Trophy – Final Fantasy 7 Remake