In Chapter 16 (Belly of the Beast) of Final Fantasy 7's Remake, you'll be barging into the Shinra Headquarters.
One of the options given is to either use the emergency stairwell or the elevator.
Here's what happens when you use either the elevator or the stairs in FF7 Remake.
Choosing the elevator
If you choose the elevator, it will stop a couple of times on certain floors.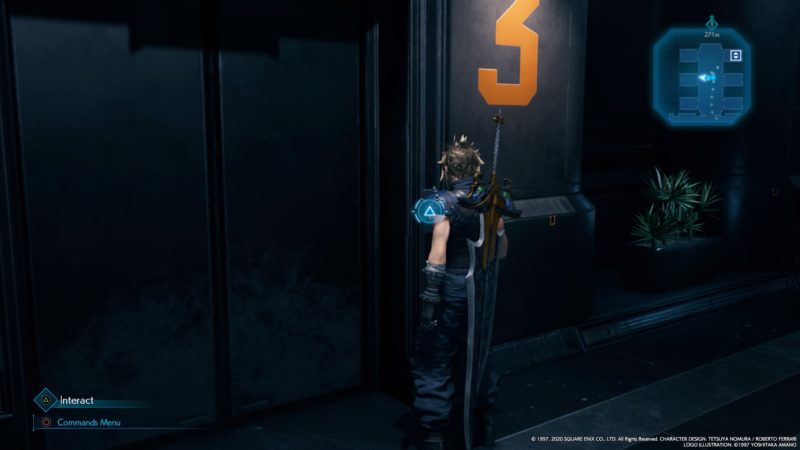 10th Floor
The first stop is the 10th floor where there'll be two Elite Security Officers outside.
You'll have to take them down.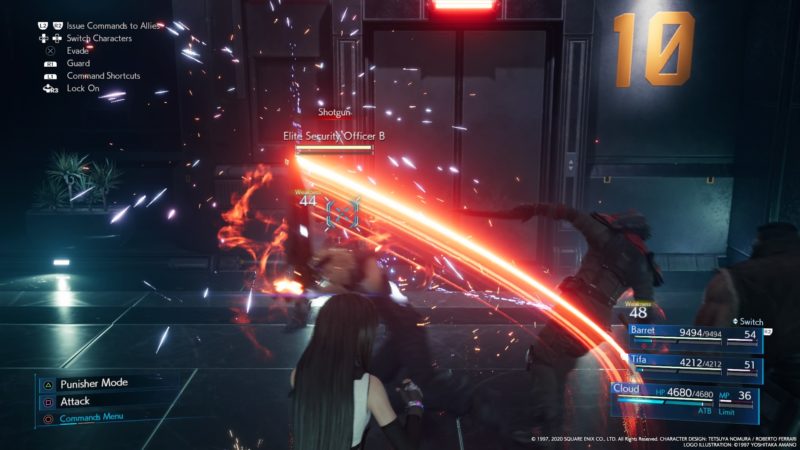 20th floor
On the 20th floor, you'll be forced to fight three more Elite Security Officers.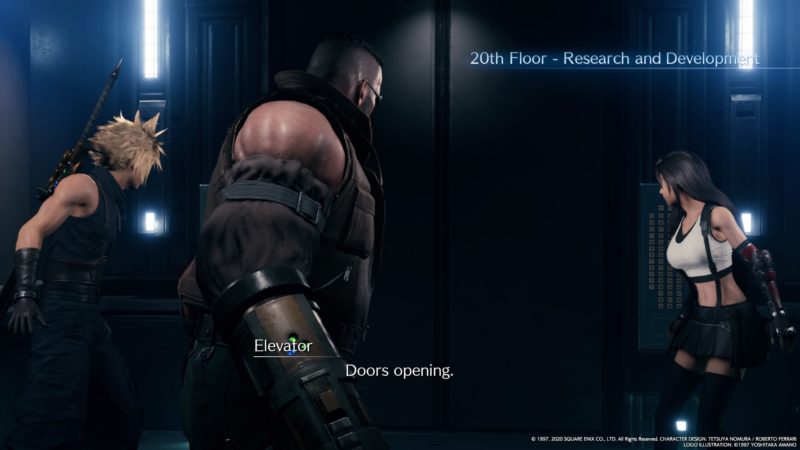 30th floor
When you reach the 30th floor, a regular Shinra employee will appear with no battles.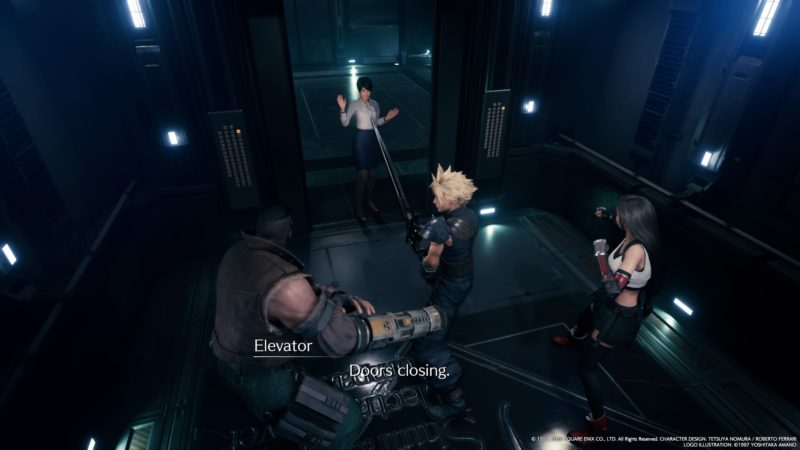 40th floor
On the 40th floor, another Shinra employee appears. This time, he enters the elevator and leaves at the 45th floor.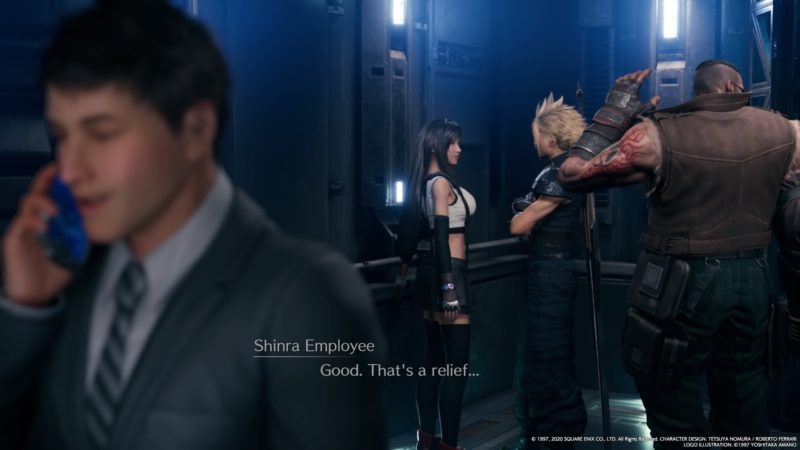 After that, you'll immediately reach the 59th floor with no more fights.
And that's what happens when you take the elevator in Shinra HQ.
Choosing the emergency stairs
If you choose to use the stairs, you literally have to climb up 59 floors, and it's the funnier option.
It can cause dizziness if you're trying to sprint up but the characters themselves will slow down as they approach the top.
Barret will be complaining all the way from the bottom to the top, which is more interesting to watch.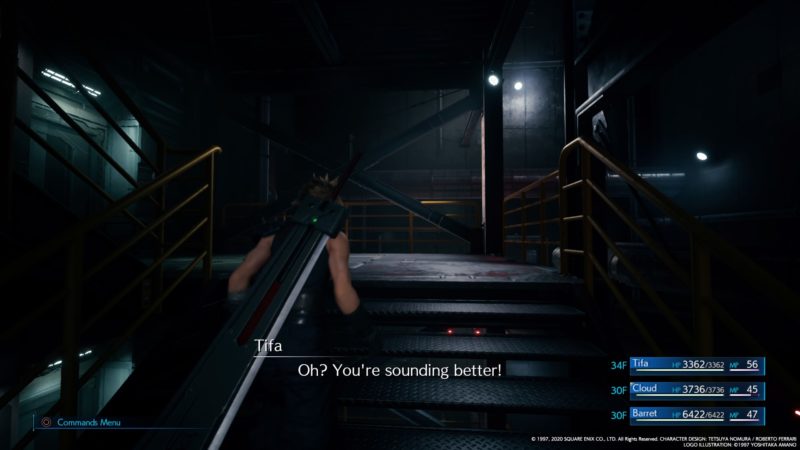 You will have to climb to the 59th floor and there will be no enemies using this route.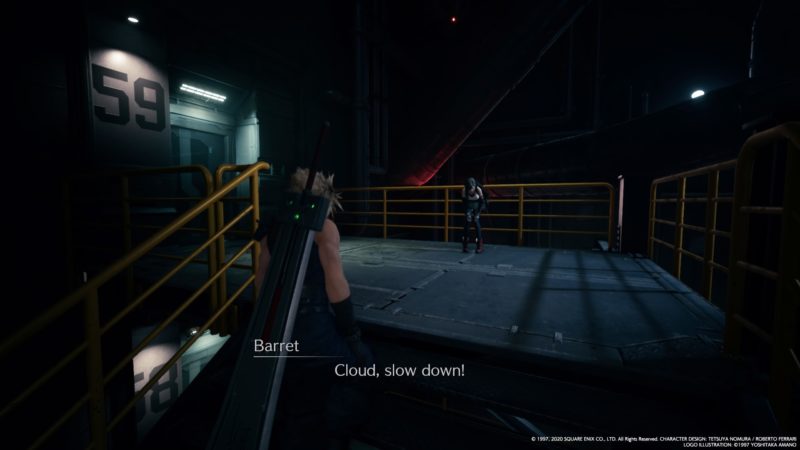 Video on climbing the stairs
---
Related articles:
How To Get All The Weapons For Cloud, Tifa, Aerith & Barret – FF7 Remake
How To Unlock Tifa's, Aerith's Or Barret's Resolution – FF7 Remake
The Price Of Thievery – Final Fantasy 7 Remake Guide
How To Get The Gold Trophy – Final Fantasy 7 Remake
Shears' Counterattack – Final Fantasy 7 Remake Walkthrough