The Party Never Stops is a side quest you will unlock in Wall Market / Chapter 9 of Final Fantasy 7's Remake.
Your task is to help a shopkeeper bring his father back but it requires many other stops.
Here's a walkthrough of The Party Never Stops in FF7 Remake.
To get this side quest, you need to talk to Chocobo Sam first.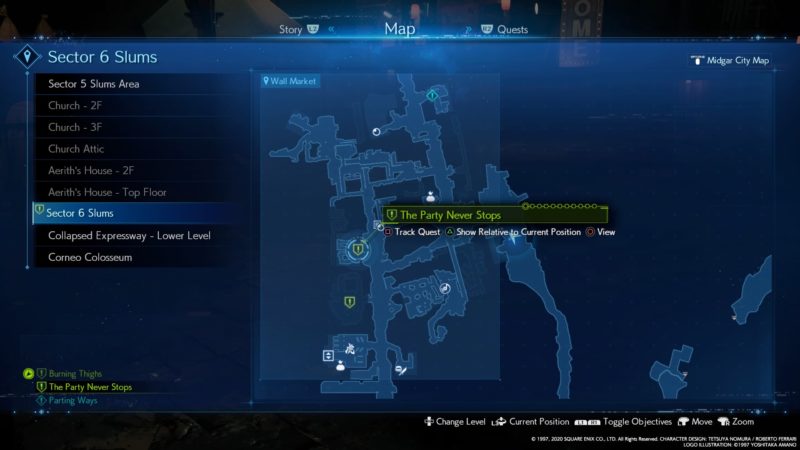 Head to the clothing shop and speak to the shopkeeper to begin the quest.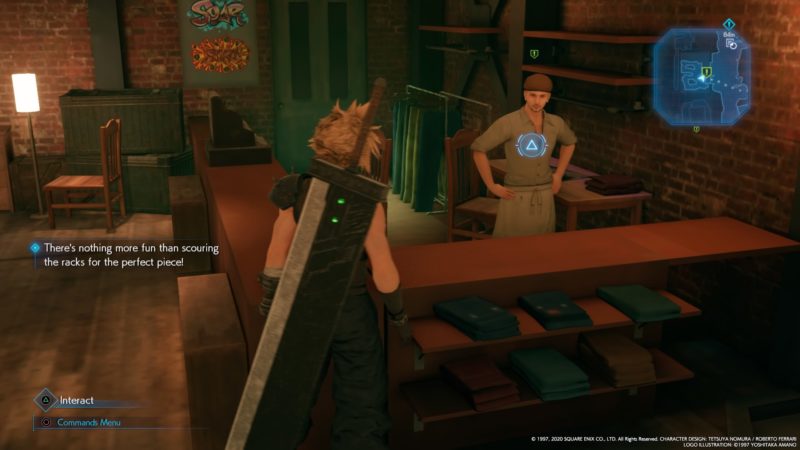 Find the father
Next, head to the drinking place with live music.
You'll find the shopkeeper's father inside. Johnny will bring you around.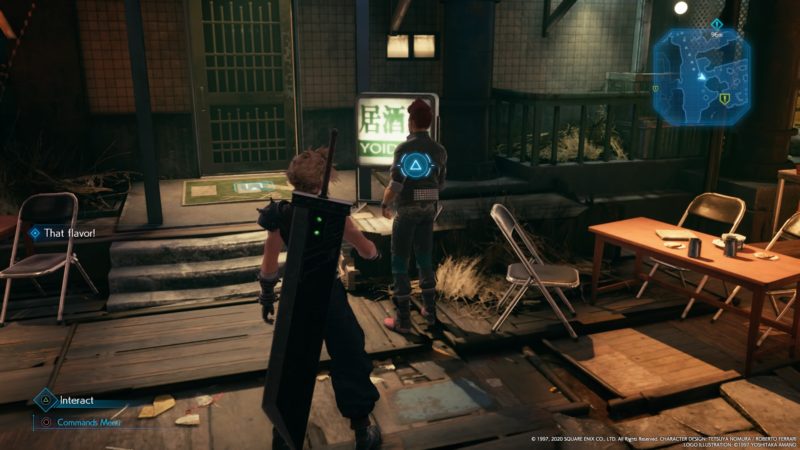 Talk to this man here.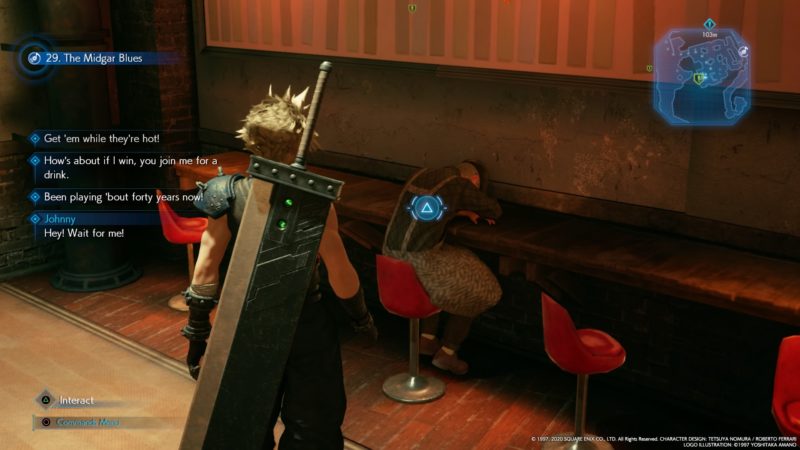 Head to the materia shop
Next, go to the materia shop north of the map.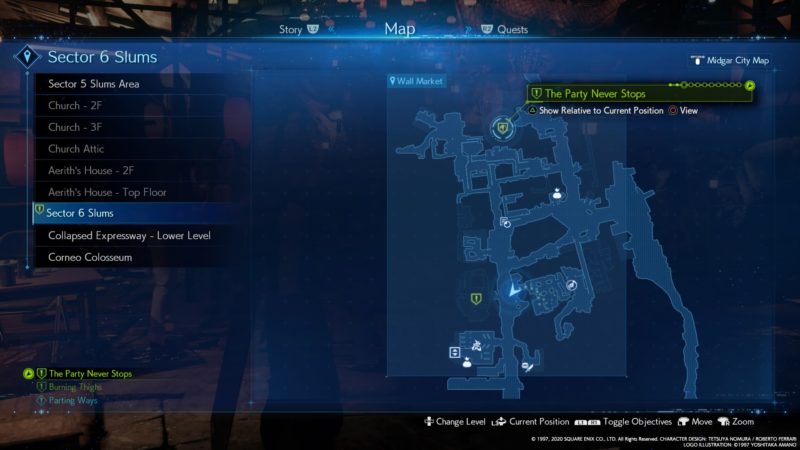 Talk to the owner and he'll ask for a favor to get 'The Sauce'.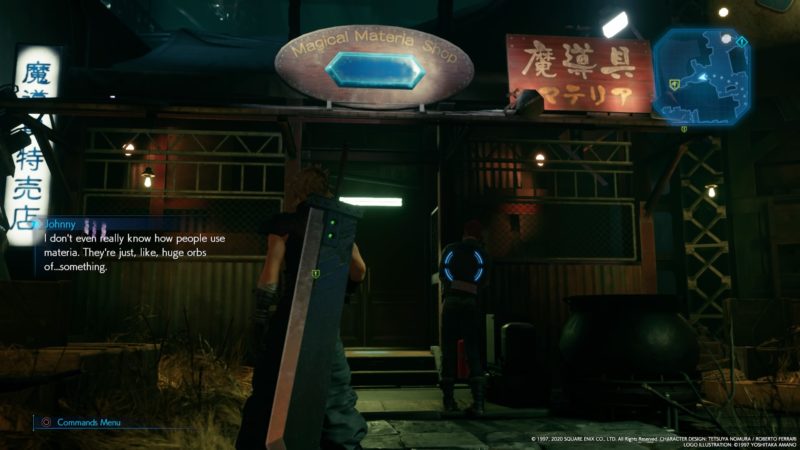 Go to the inn
Your next destination is the inn south of the materia shop.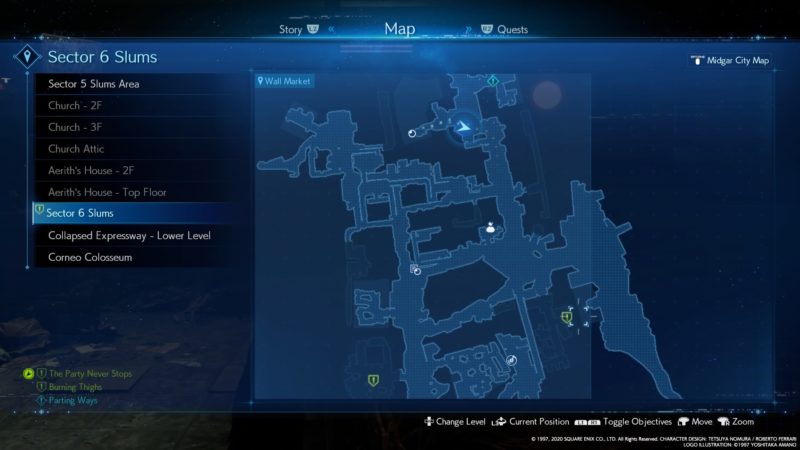 Get 'The Sauce'
Inside the inn, there's a vending machine.
Use the vending machine here. Use Assess to find the secret buttons.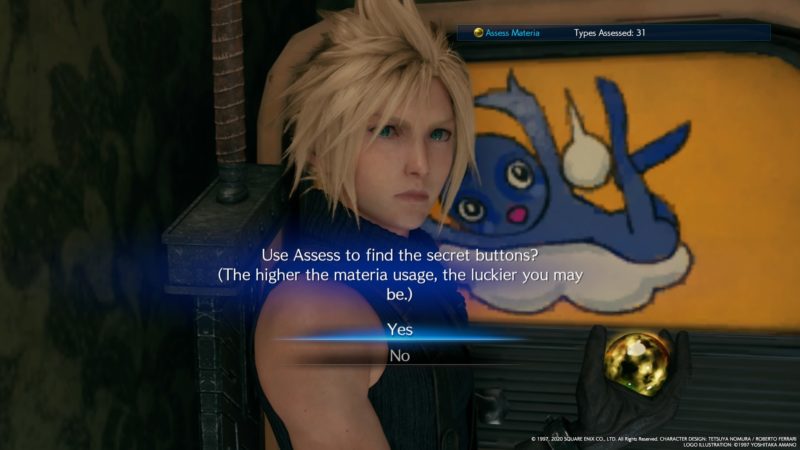 Keep doing until you finally get 'The Sauce'.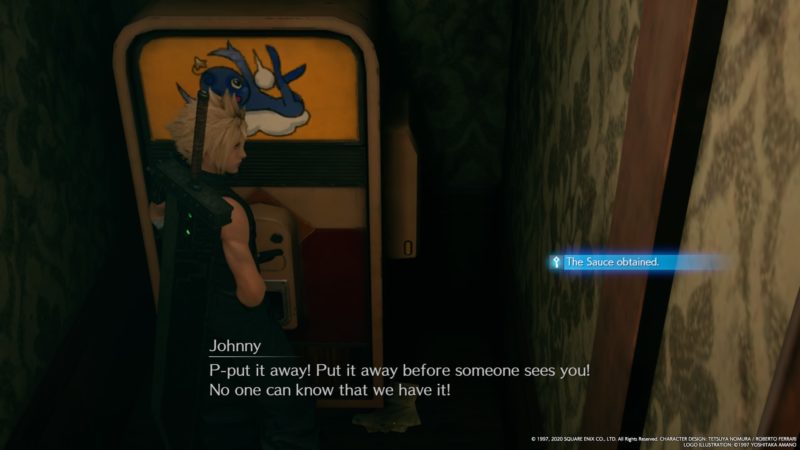 Go back to the materia shop owner and hand it over to him.
He'll tell you that he no longer possesses the 'inspiration' and the chef nearby would know who has it.
Talk to the chef
Next up, meet the chef in his restaurant.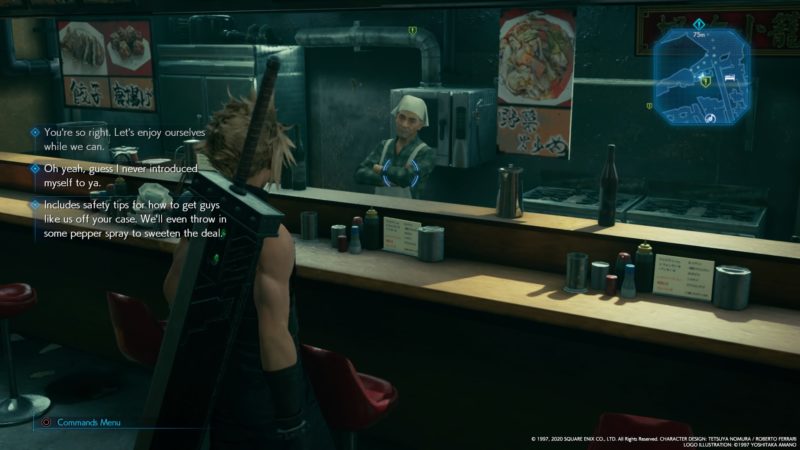 He'll ask for advice on what causes his business to go bad.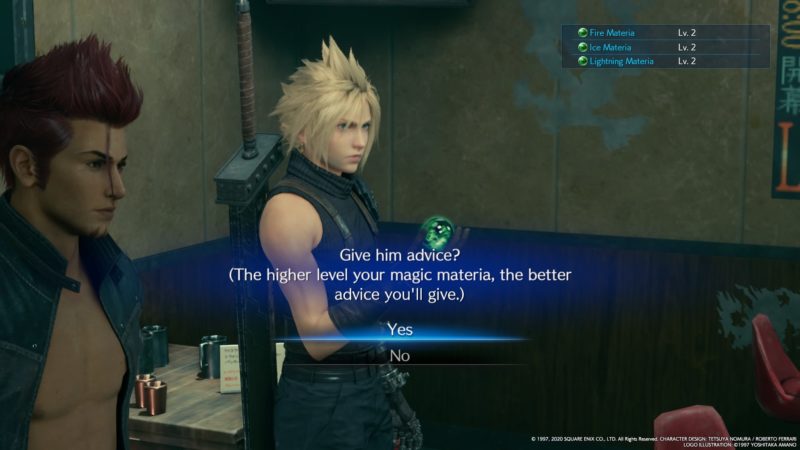 We're not sure whether our choice actually affects the outcome.
We chose stove and Johnny ends up eating the food but gets sick.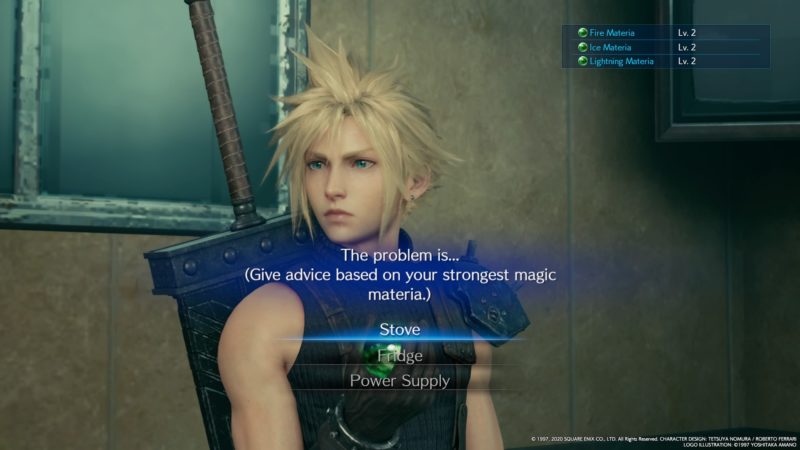 Johnny will then run out and you have to chase after him. A pharmacist will be there with Johnny.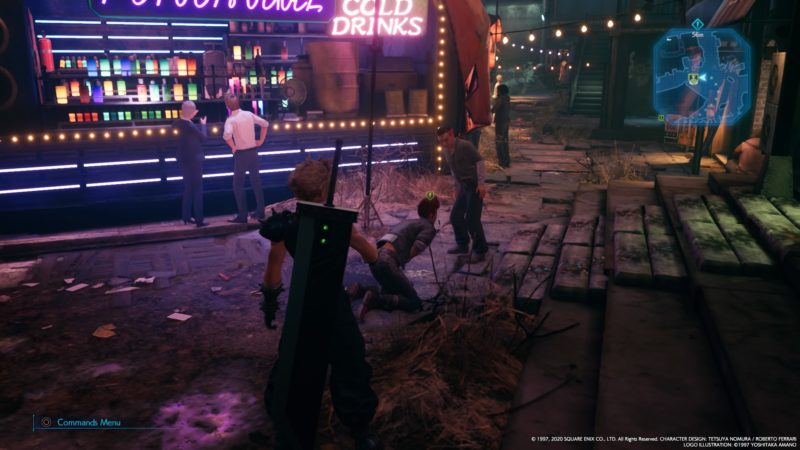 Help deliver the medicine
The pharmacist will ask for your help to deliver medicine. We agreed.
Talk to the pharmacist again and he'll give a hint that you should look at the toilets to find the sick man who needs the medicine.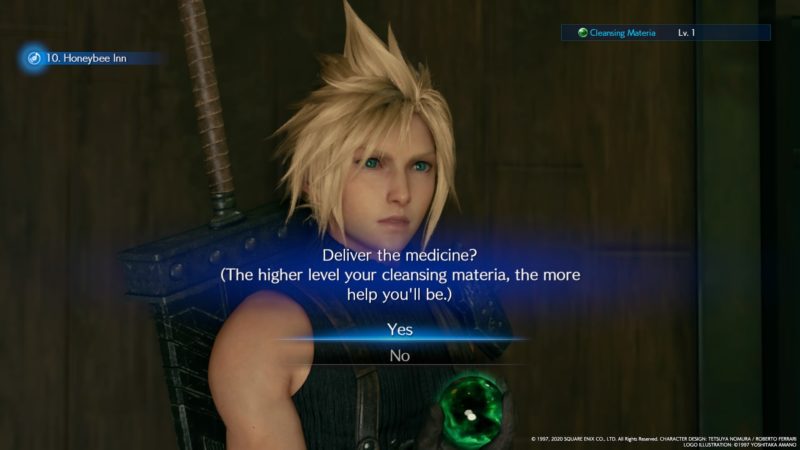 How to find the toilet
The toilet's location is shown in the map below, marked by Cloud's location.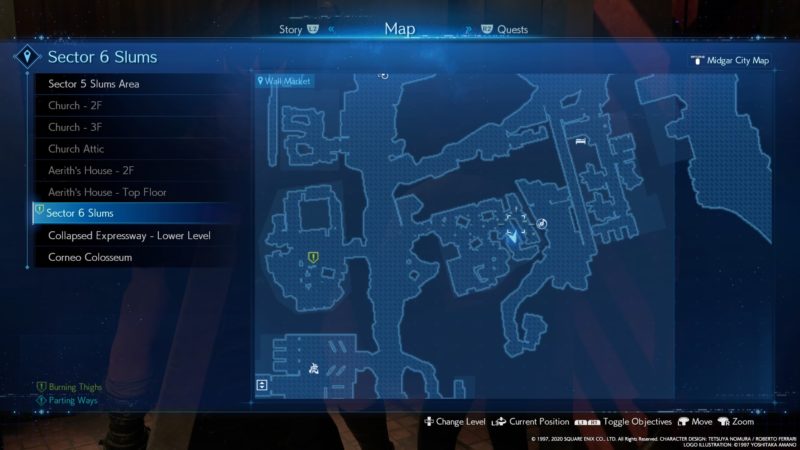 If not mistaken, it's the same building where the live singer is. The toilet door may not be so obvious.
Enter the toilet and you'll see this man waiting.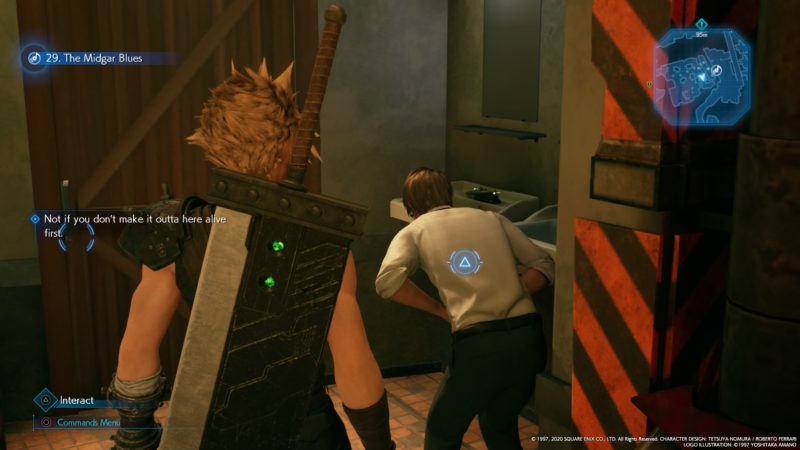 Go inside and speak to the man who's vomiting. Hand the medicine over to him.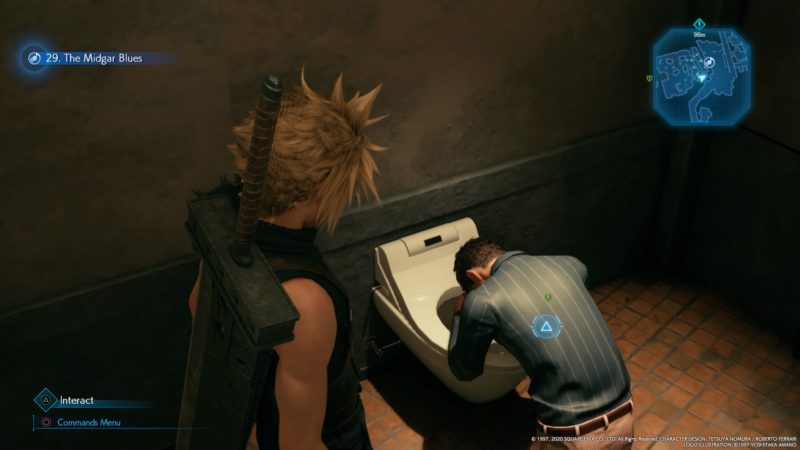 Return to the pharmacist
Head back to the pharmacist and turns out, he's the one who has the 'inspiration' right now.
It's a VIP card for the Honeybee Inn.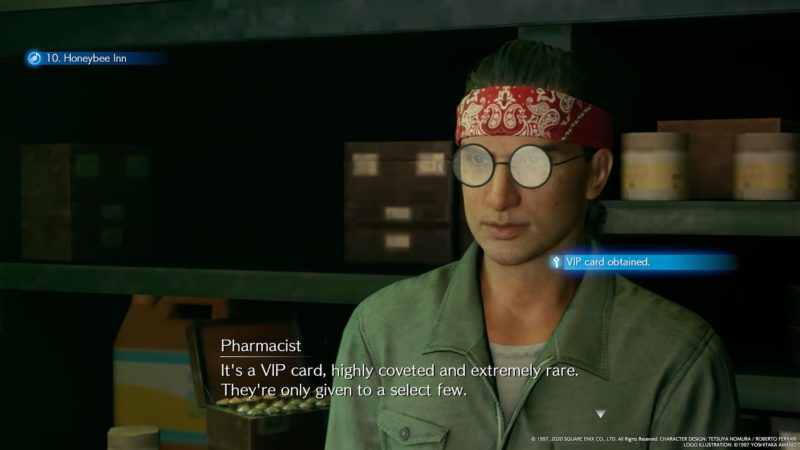 Give the card to the shopkeeper's father
Return to the drunkard father and hand over the card to him.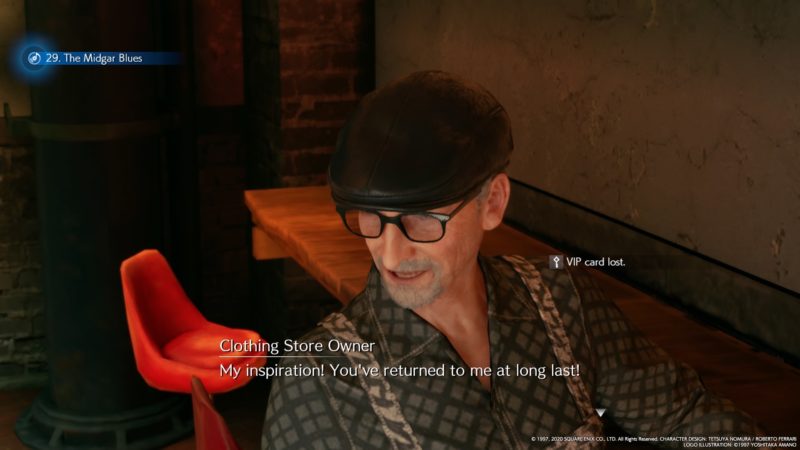 Return to the shopkeeper
Finally, you can go back to the shopkeeper to complete the quest. You'll get a turbo ether as reward.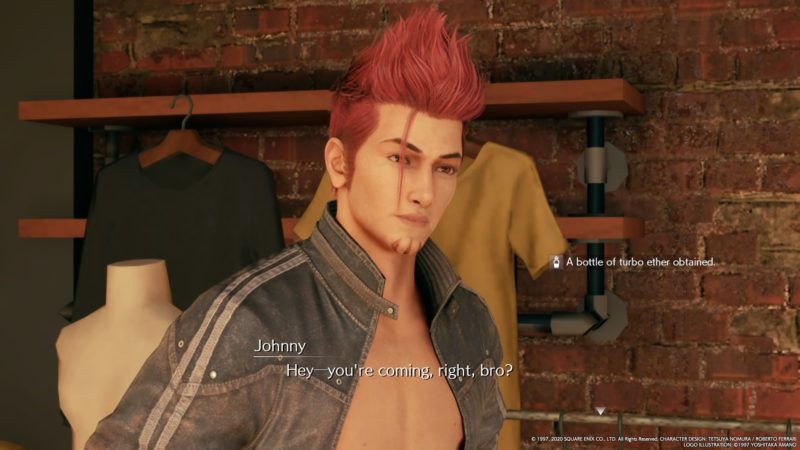 ---
Related articles:
Burning Thighs Side Quest – Final Fantasy 7 Remake
A Dynamite Body – Final Fantasy 7 Remake Walkthrough
How To Get The Fat Chocobo Materia – Final Fantasy 7 Remake
How To Pass The Last Robot Arms Challenge – Final Fantasy 7 Remake