In Animal Crossing: New Horizons, you are able to unlock golden tools, similar to its predecessor New Leaf.
Each golden tool has a different way to unlock and you'll learn how as time progresses.
Here's how you can get the golden watering can recipe in ACNH.
Achieve a 5 star rating for your island
The first thing you have to do is to get your island's rating up.
To do so, you'll need to add furniture around the island, flowers, inclines & bridges, villagers and even remove weed (and garbage).
Just keep asking Isabelle what your island's star rating is and she'll recommend an improvement.
Keep improving the island and don't forget to ask Isabelle on the rating as it's the only way.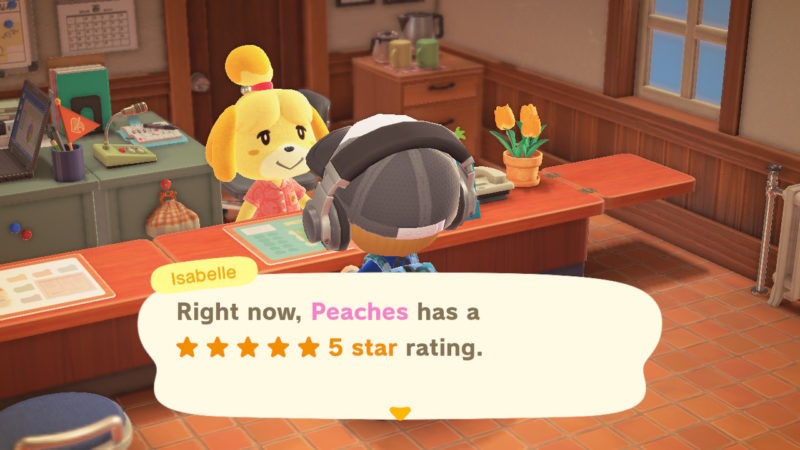 Once it hits 5 stars, Isabelle will immediately give you the golden watering can DIY recipe.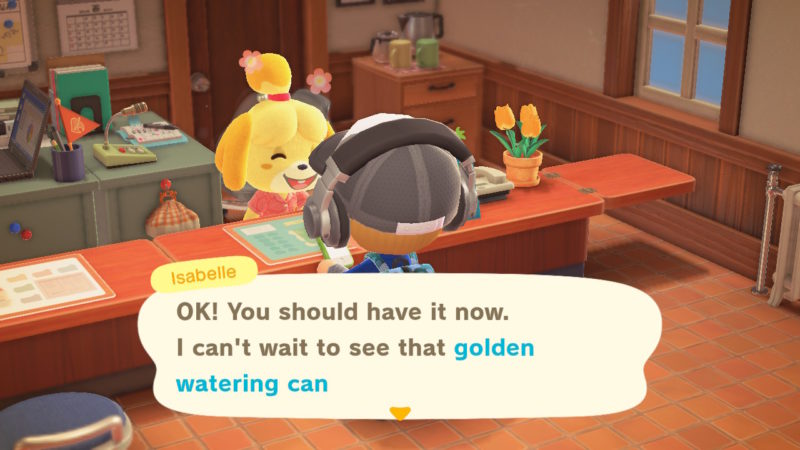 How to craft the golden watering can
As usual, use the work bench to craft tools.
To craft a golden watering can, you'll need a gold nugget and a regular watering can.
You can find gold nuggets from hitting rocks, the same way you get iron nuggets.
That being said, it's much harder to get gold nuggets.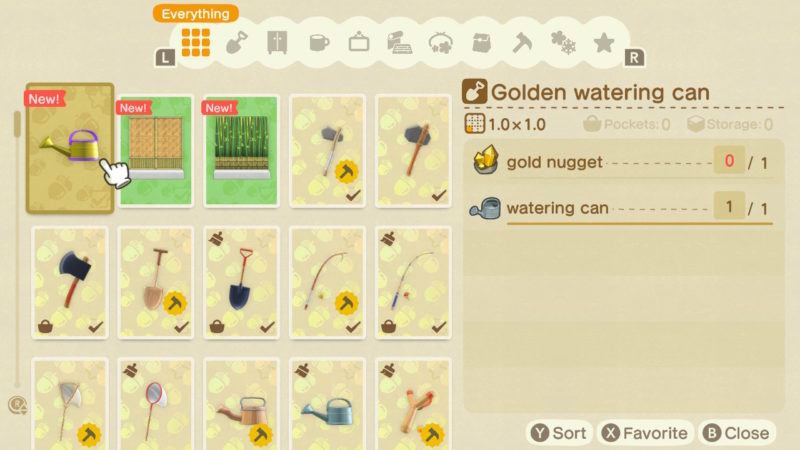 ---
Related articles:
How To Get Star Fragments | Star Wand | Celeste | Shooting Stars – ACNH
How To Solve The Maze In May Day Tour – Animal Crossing New Horizons
Why Doesn't Leif Or Redd's Treasure Trawler Appear? (ACNH)
How To Know If Painting Is Fake Or Real – Animal Crossing New Horizons
How To Enter And Buy Art From Redd's Boat – Animal Crossing New Horizons