Malacca may be a small town but it does have its share of shopping malls. Here are some of the shopping malls in Malacca that you can visit while you're here.
Do note that Melaka and Malacca is the same thing.
Top shopping malls in Malacca (closer to town)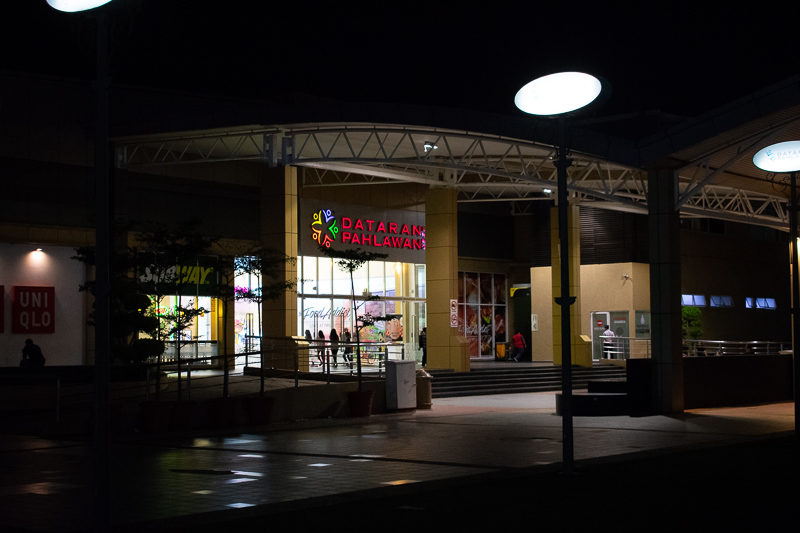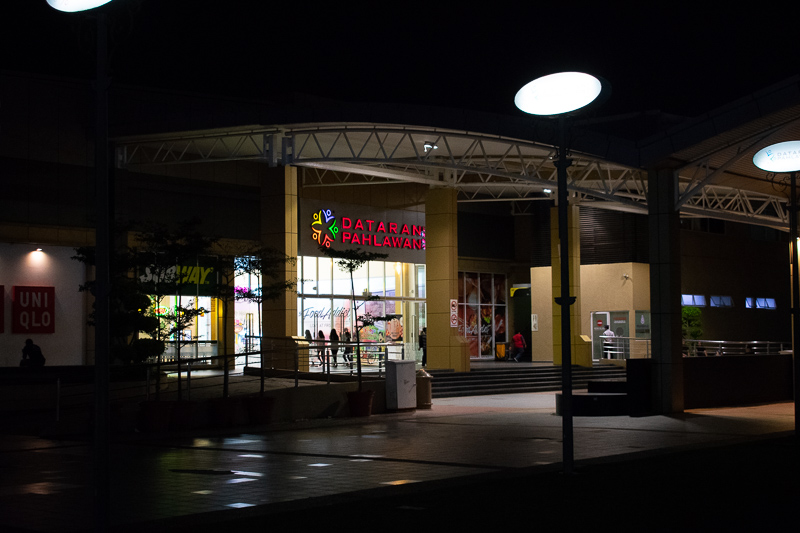 There are more shopping malls in Malacca but I'm only listing five that are closer to the town area.
Some malls may be really small or do not have many shops in it.
The bigger ones are listed first.
1. Dataran Pahlawan Megamall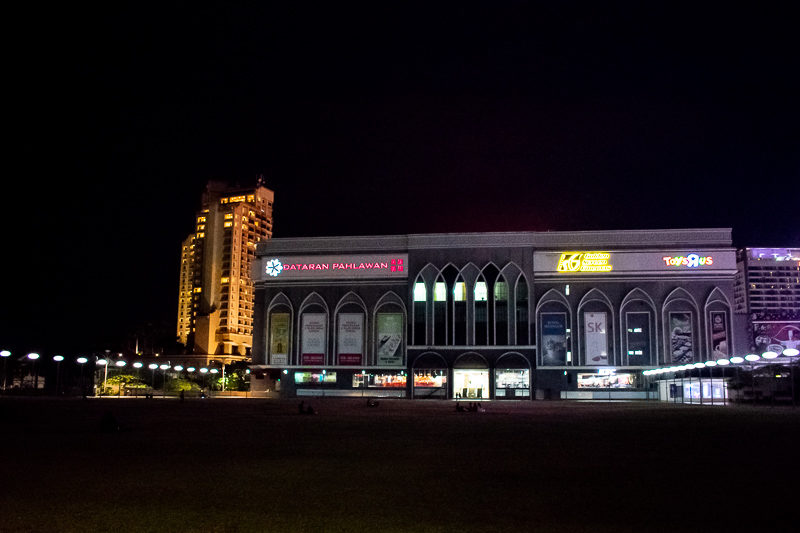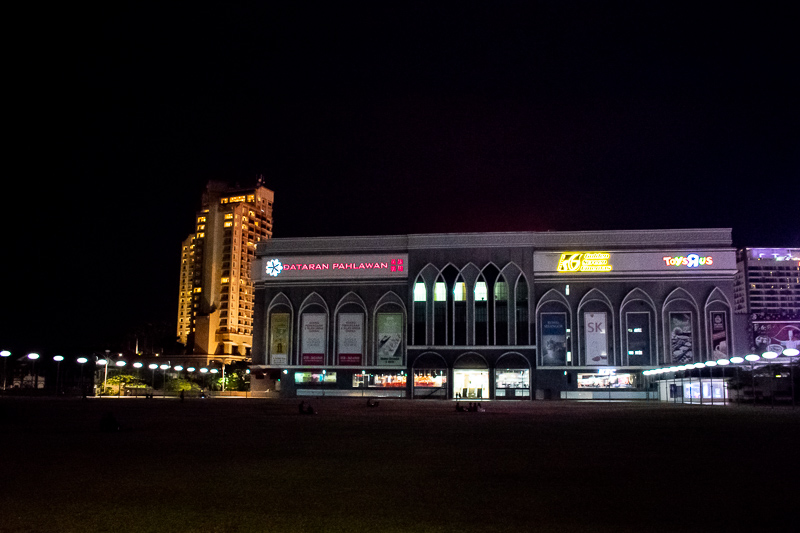 Dataran Pahlawan has been around for around 10 years and it's situated very strategically in town.
The back of the mall is actually a row of schools including St. Francis Institution and Bandar Hilir School.
The front of the mall is facing Mahkota Parade, and is connected to Hatten Square via a bridge.
Dataran Pahlawan also has a big field on top of the mall.
If you're looking for both branded and cheap clothing & accessories, then this mall might be suitable for you.
They also have a cinema (GSC) on the 5th floor, but that is located on one side of the mall.
Dataran Pahlawan is for the most part, only two floors high.
Some of the restaurants in the mall are Aunty Lee Cafe, Dragon-i, Wong Kok Char Chan Teng, Sakae Sushi, Subway, Black Canyon, MCD and Jom Coffee.
2. AEON Bandaraya Melaka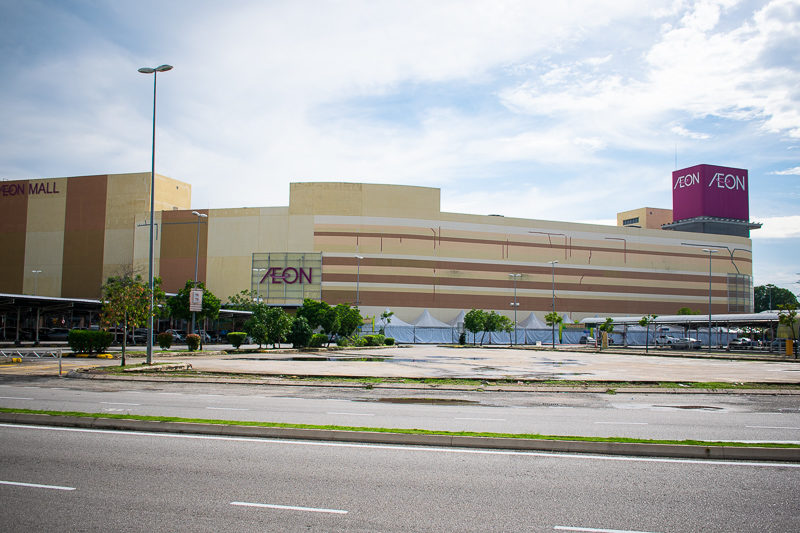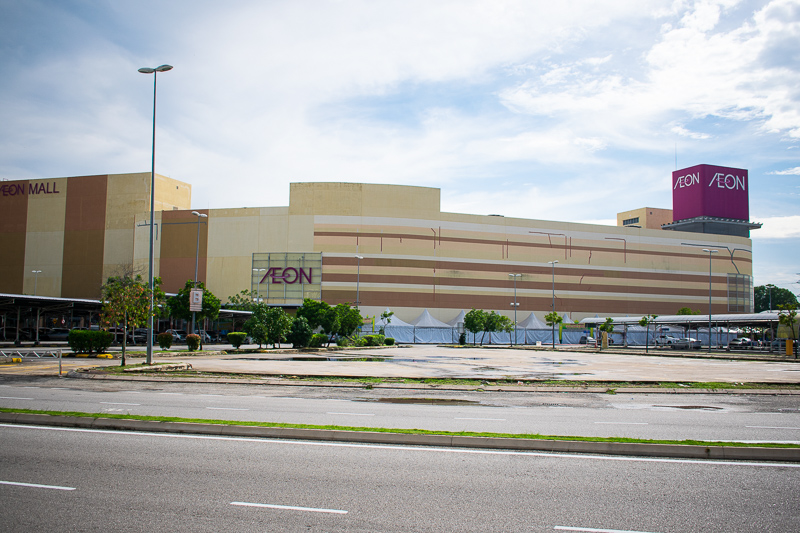 AEON is a little further from town, but it's still pretty crowded on many days.
In terms of size, it may be bigger than Dataran Pahlawan as it has three floors in the mall.
AEON is a better shopping destination if you're looking to buy groceries, as the supermarket is kinda big.
Most locals come here to shop for ingredients or groceries. This shopping mall also has a GSC cinema on the top floor.
As most shopping malls have similar shops, i.e. clothing, bookstores, tech stuff, etc, I'll refrain from repeating myself.
Some of the restaurants include Boat Noodle, Sushi King, Garden Recipe, Row Six, Vivo and Burger King.
3. Mahkota Parade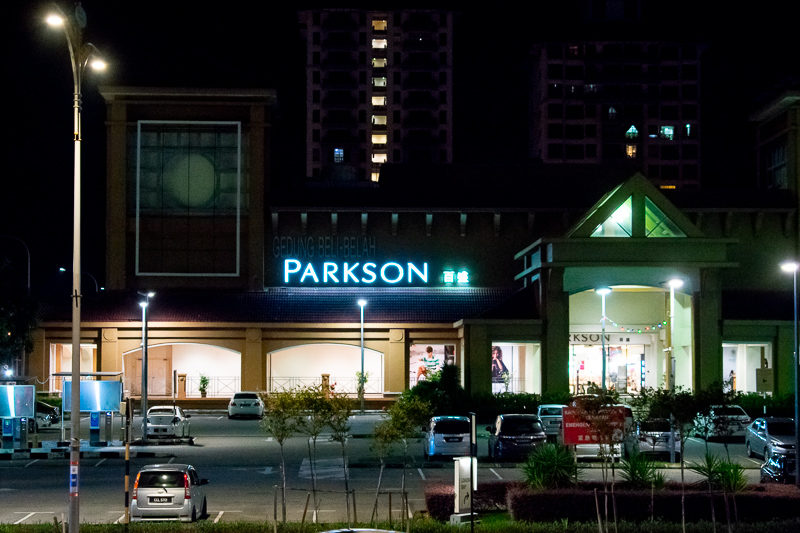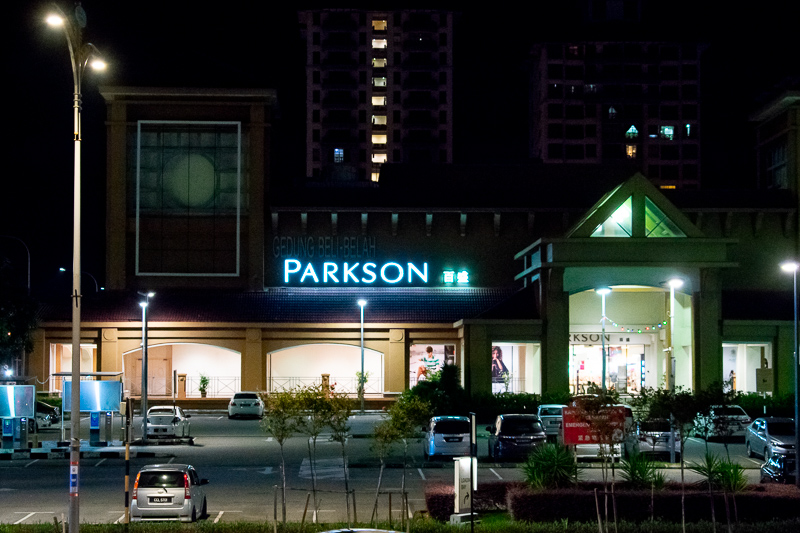 One of the most popular shopping malls in Malacca is Mahkota Parade.
Located right across Dataran Pahlawan, this mall may actually be one of the oldest malls in Malacca.
Even though it looks pretty old, it still has a fair share of visitors.
Having said that, most retail shops these days (in most malls) don't do well due to the increase in online shopping.
Some of the restaurants here include Tony Roma's, Manhattan Fish Market, Nando's, Nadeje Cake House, Boat Noodle, Sushi King and Pizza Hut.
4. The Shore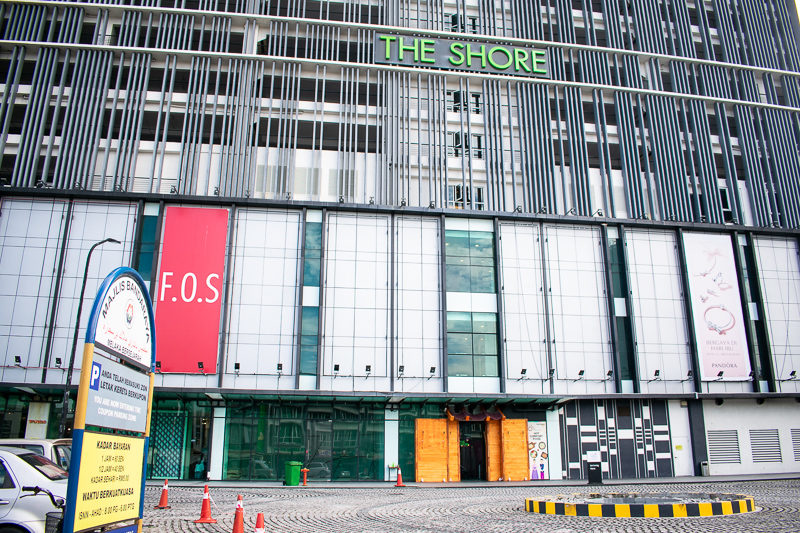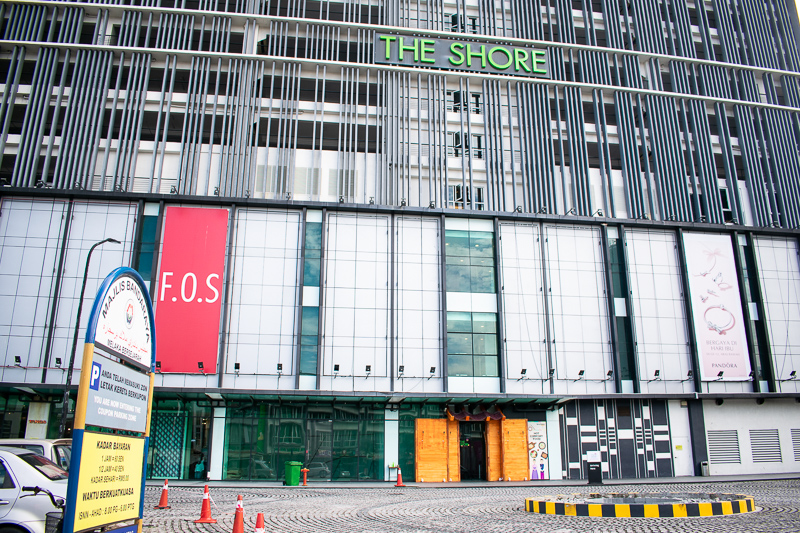 The Shore is situated at the bottom of Swiss Garden Hotel & Residences. It's one of the smallest malls around town, and there aren't that many shops these days.
Tangs occupies the biggest part of the mall, but unfortunately many shops have closed at the time of writing.
Hopefully there'll be new shops to occupy the empty lots.
One good thing about The Shore is that they are directly connected to Swiss Garden Hotel, so if you're staying here, it's convenient.
Some of the restaurants in The Shore include Sushi Zanmai, Rock Bottom Bar, Nandos and Seoul Garden.
5. Hatten Square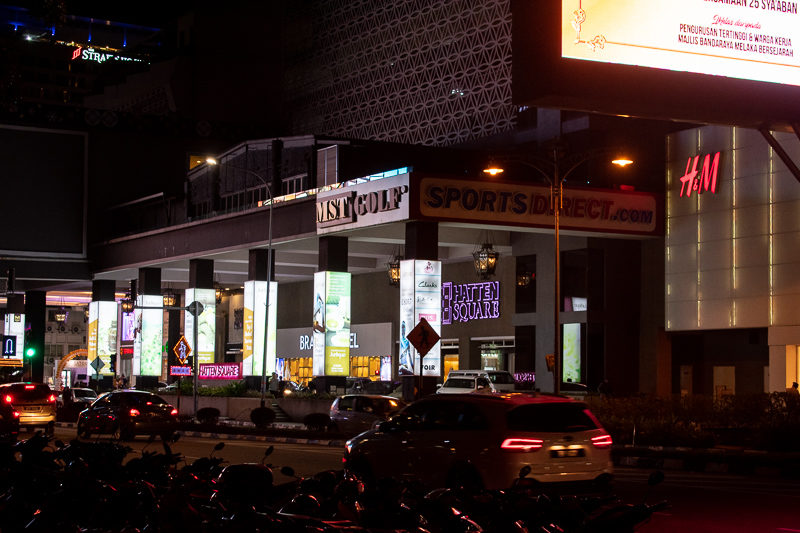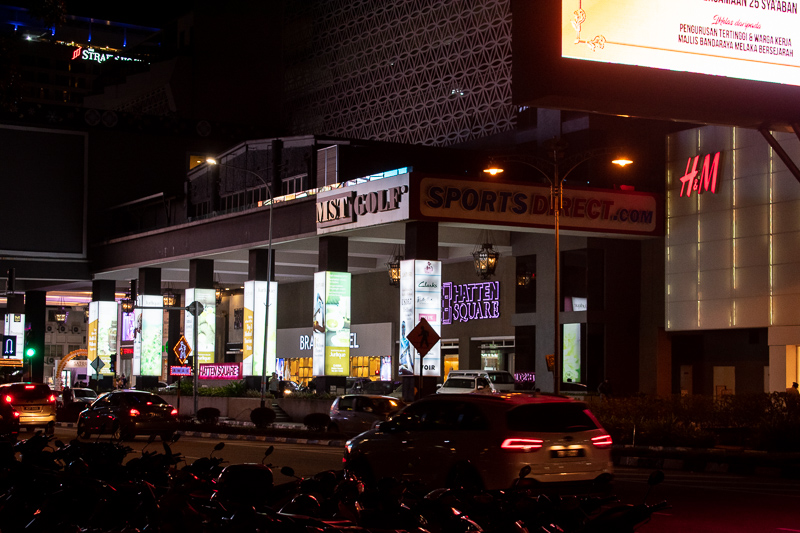 The last on the list of shopping malls in Malacca is Hatten Square.
Hatten Square is connected to Hatten Hotel, so you'll probably know where it is.
To be honest, there aren't that many shops in Hatten Square at all, but it's still considered a mall.
Only a few shops are open and the most popular shop may be H&M.
Hatten Square is accessible via Dataran Pahlawan as well through the sky bridge.
Other shopping malls in Malacca
There are other malls that are located further away from town. Here's a list of them. Some are bigger than a few listed above.
---
Related articles:
Encore Melaka (Impression Series) Review – A Visually Impressive Show
15 Malacca Attractions And Places That You Should Visit
31 Top Food To Eat In Melaka As A Tourist
What To Eat For Lunch In Melaka
Kaya-Kaya Cafe Malacca – Hidden Cafe Near Jonker Street