Kaya-Kaya cafe is quite a hidden cafe near Jonker Street (Malacca) but they serve pretty amazing food. It's located on Jalan Tukang Besi, which is parallel to Jonker Street.
I've heard of this cafe many times in the past years but this is the first time I'm actually checking it out.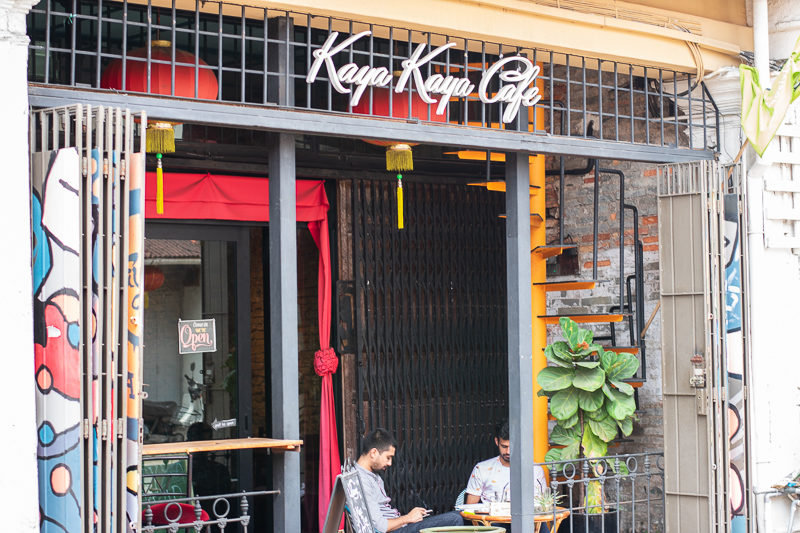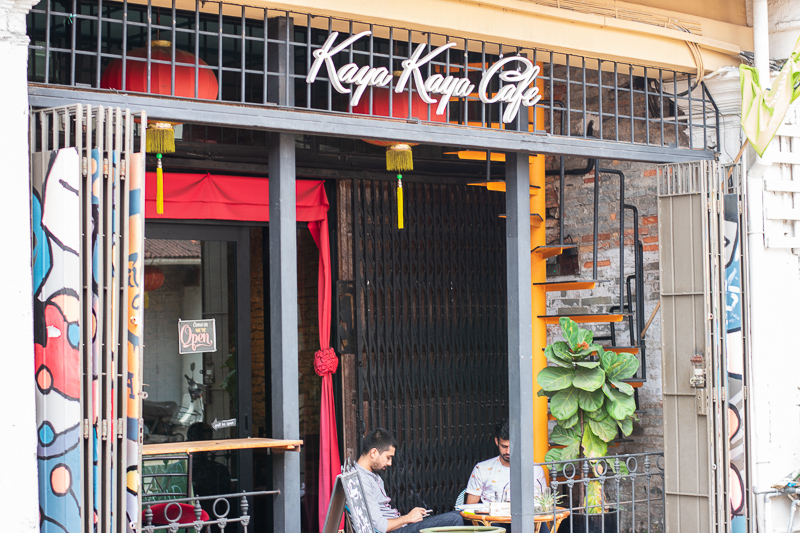 I came here on a weekday afternoon, so it wasn't that crowded.
I would imagine weekends being pretty packed. Most cafes near Jonker Street are.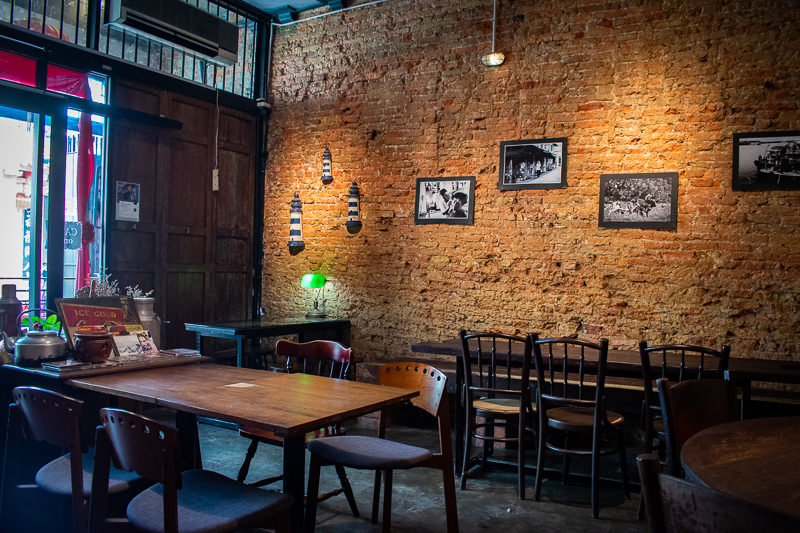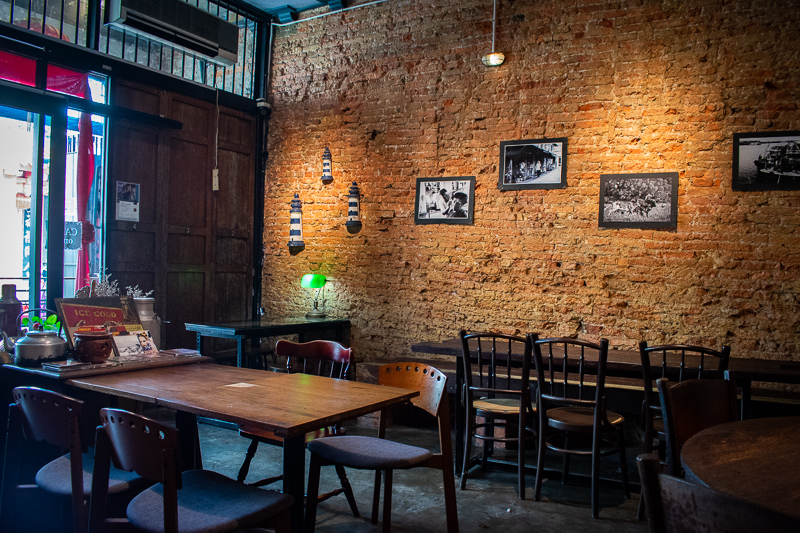 The decor in Kaya-Kaya cafe gives a rustic feel, one that is apparent in a few cafes here, like The Daily Fix.
Based on some of the blogs I read, they have awesome wall paintings, but I didn't check it out myself.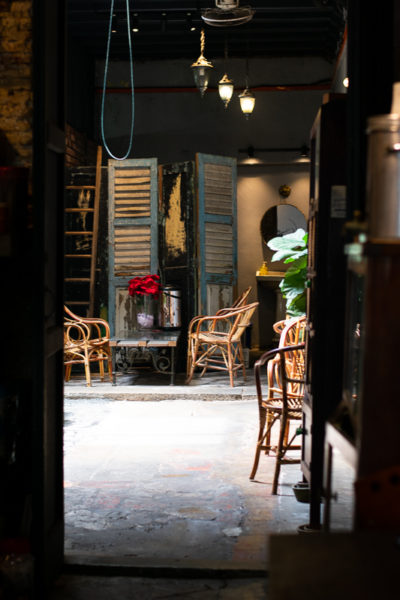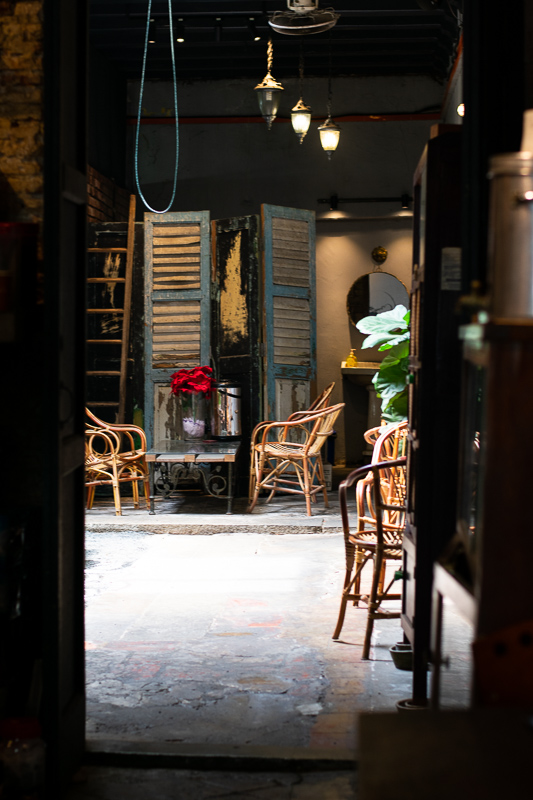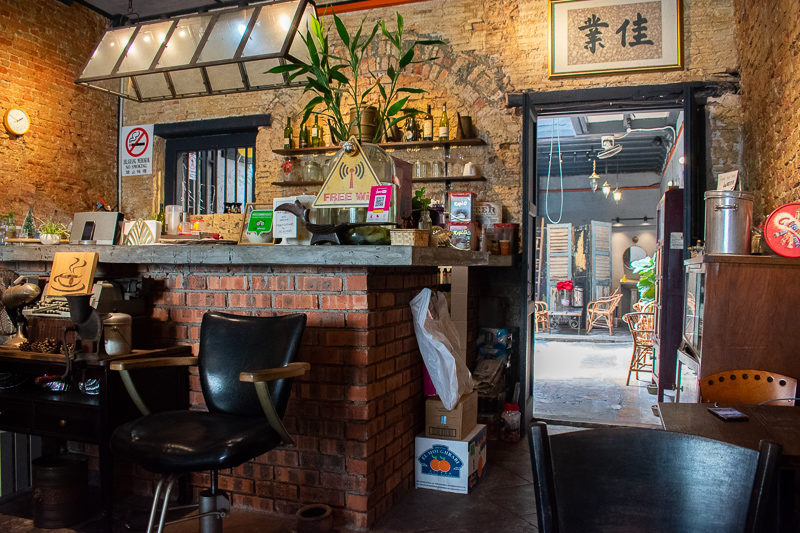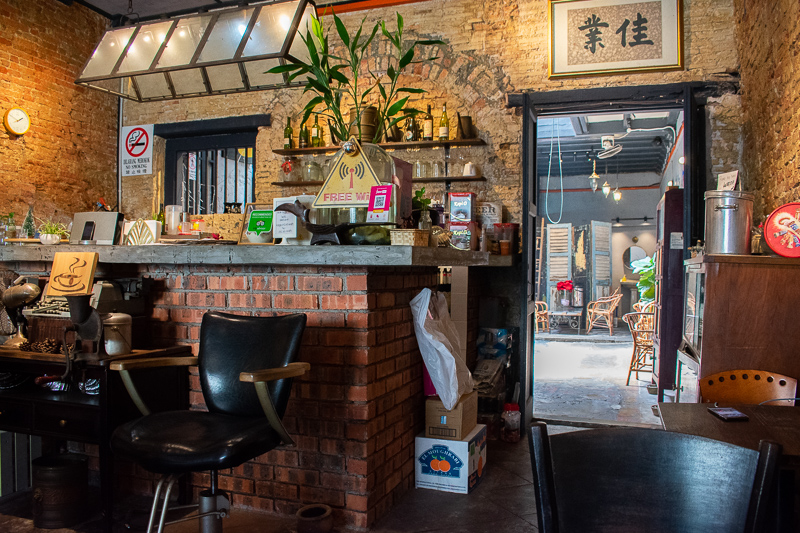 The interior of the cafe.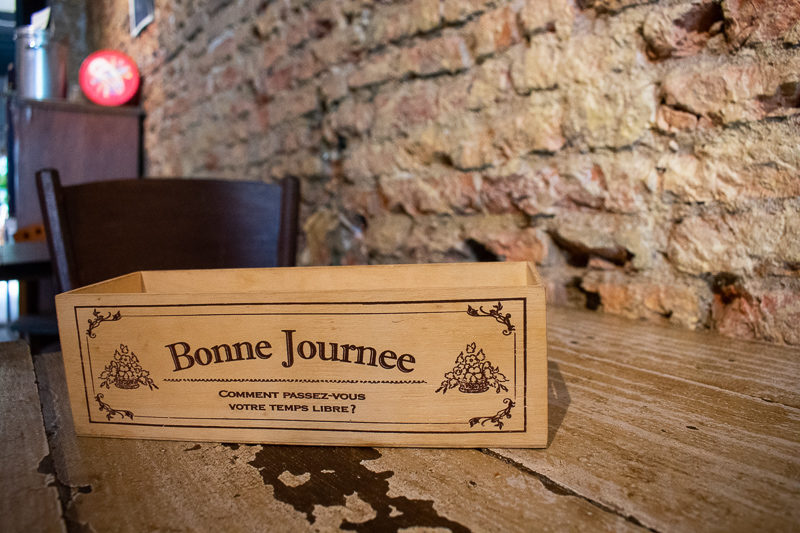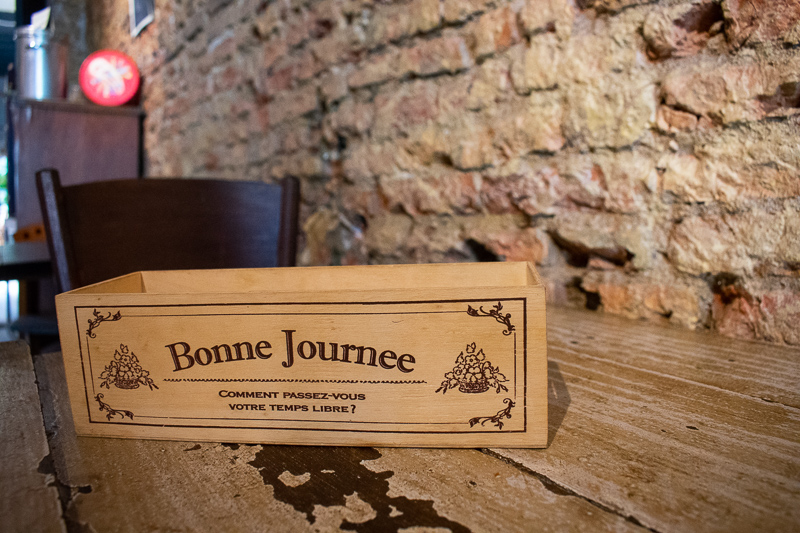 Bonne Journee is French for the phrase 'have a nice day".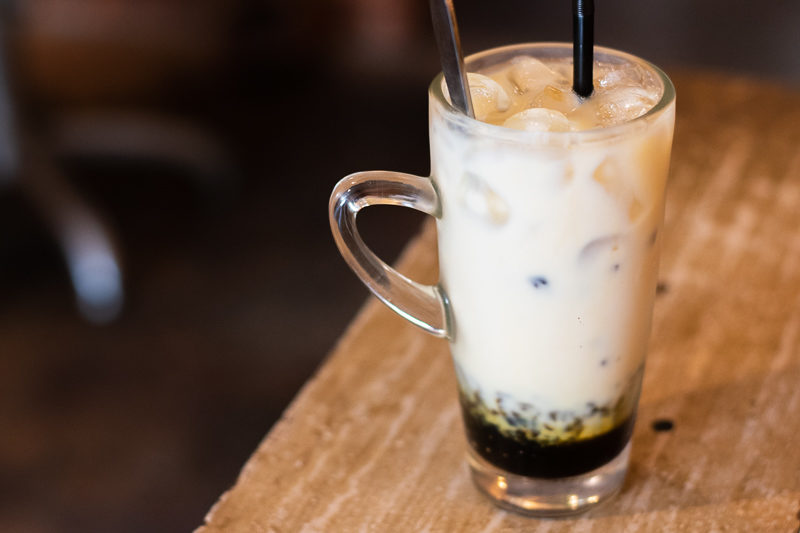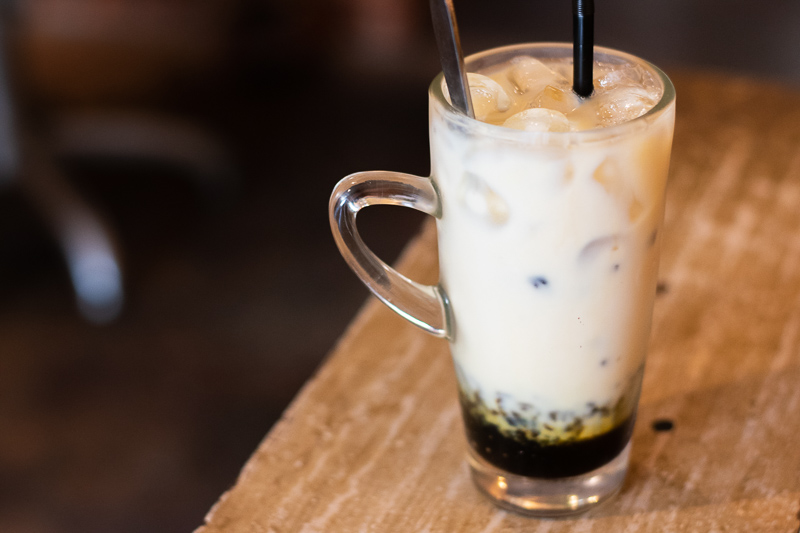 I ordered the iced soya cincau which was pretty special as they included gula melaka in it. Most shops would have just included sugar water instead.
Gula melaka is popular for their use in local desserts, especially cendol (which you have to try).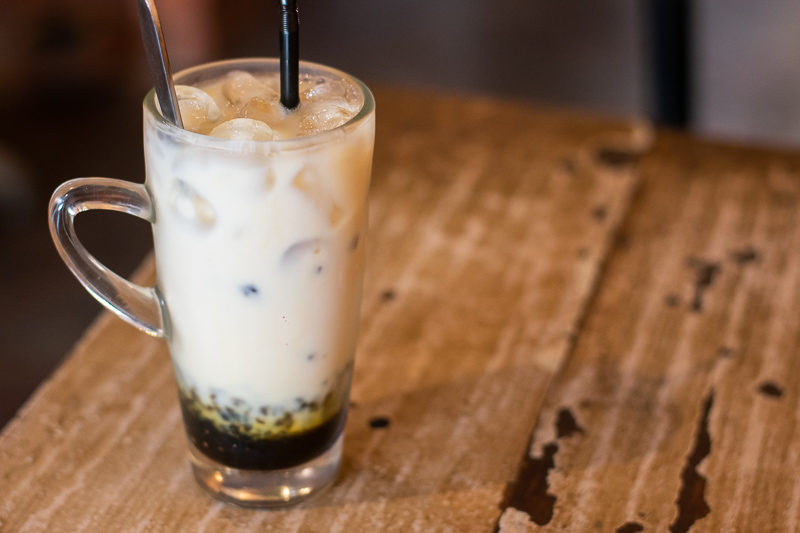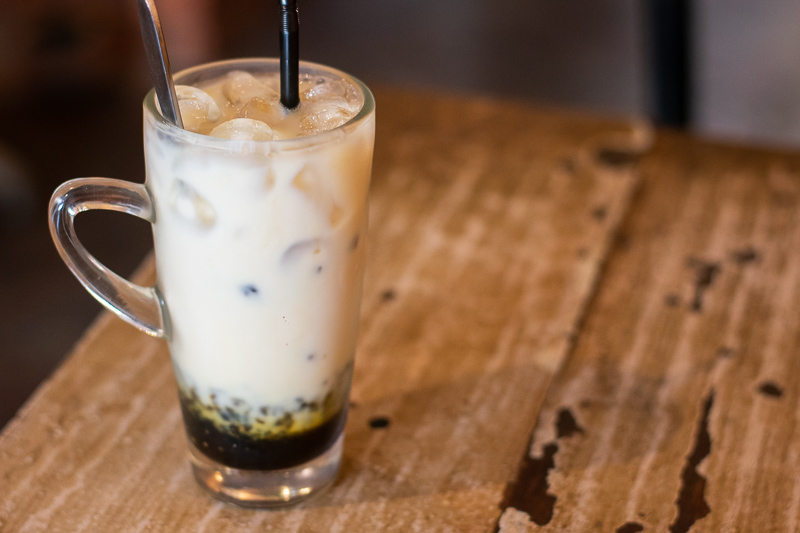 After stirring the gula melaka at the bottom, the soya drink was much sweeter. That said, I don't think it made much of a difference in the taste.
The price is around RM9.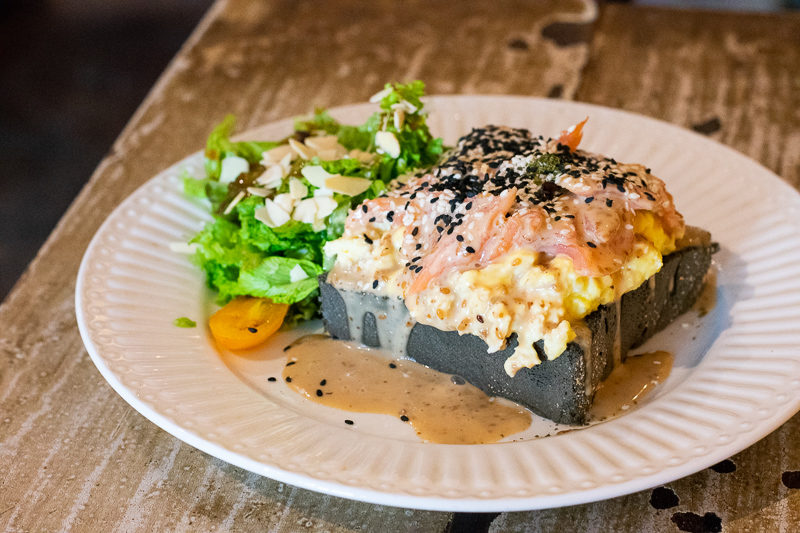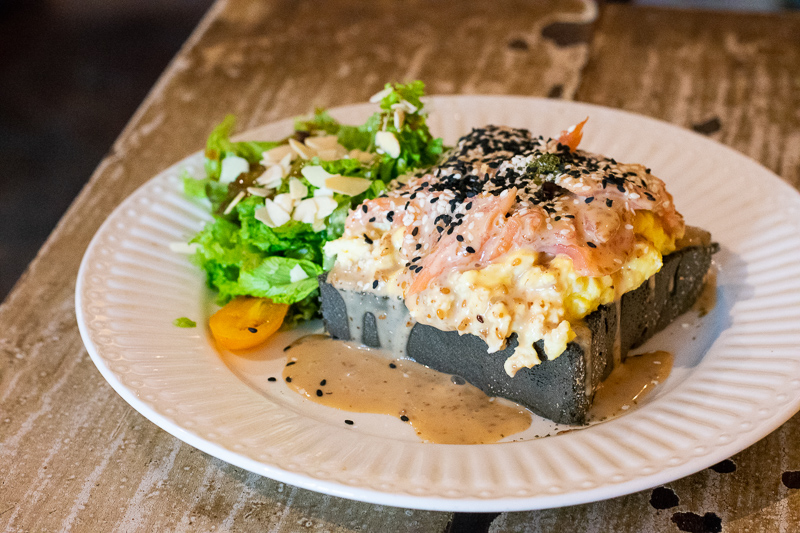 The real killer was their charcoal toast with scrambled eggs and smoked salmon.
The salad was also great with the sauce. I think it was a different sauce than the one on the toast, but I wasn't sure what that was.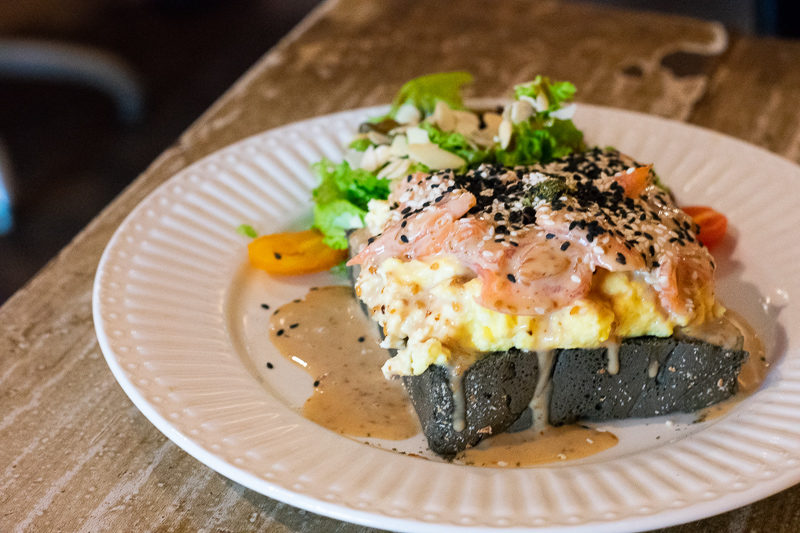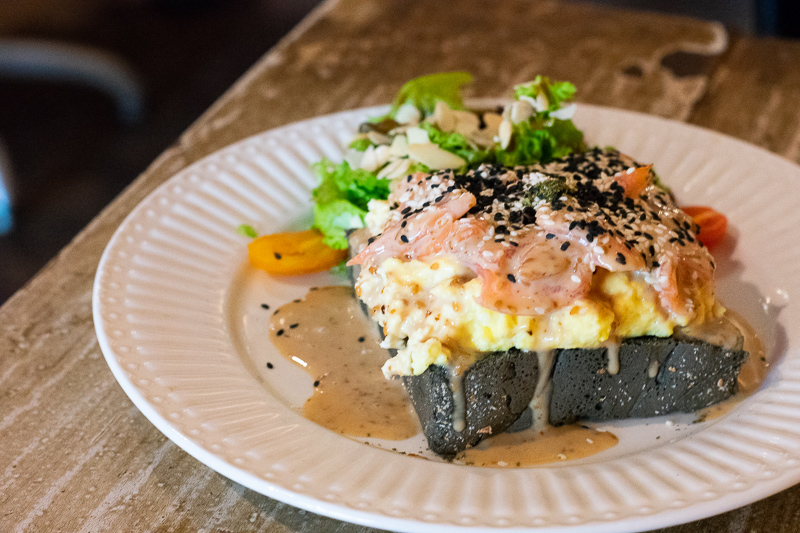 I only recognized the sauce they used on the salmon and egg toast (that's not the name in the menu).
It's a Japanese sesame sauce which is pretty awesome with salad and quite common in some Japanese restaurants.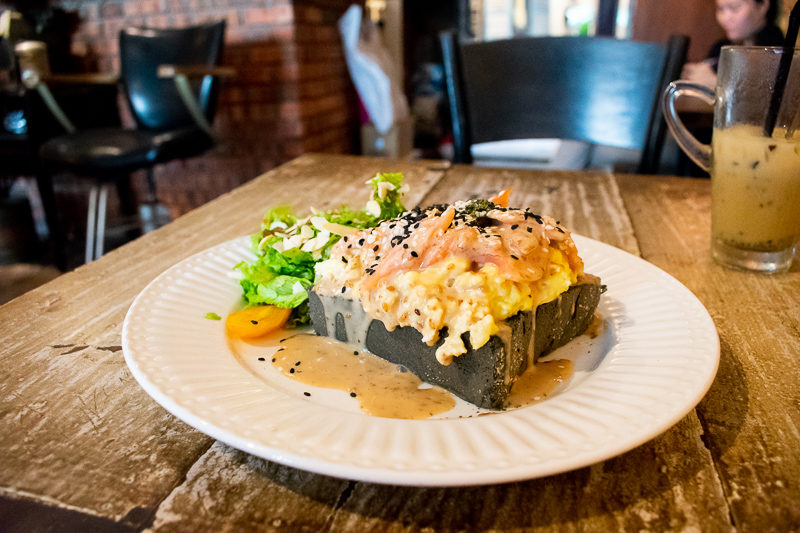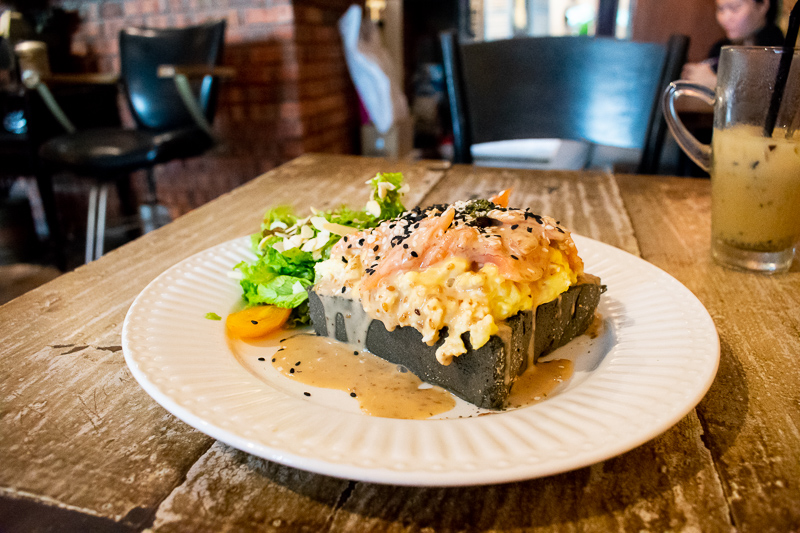 The combination was actually better than I expected. It costs around RM28 including GST.
For those who don't know yet, GST will be changed from 6% to 0% in June this year.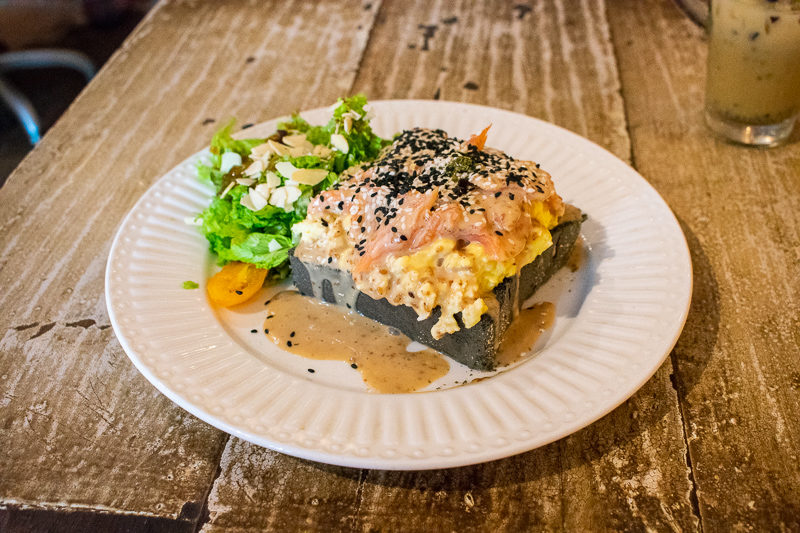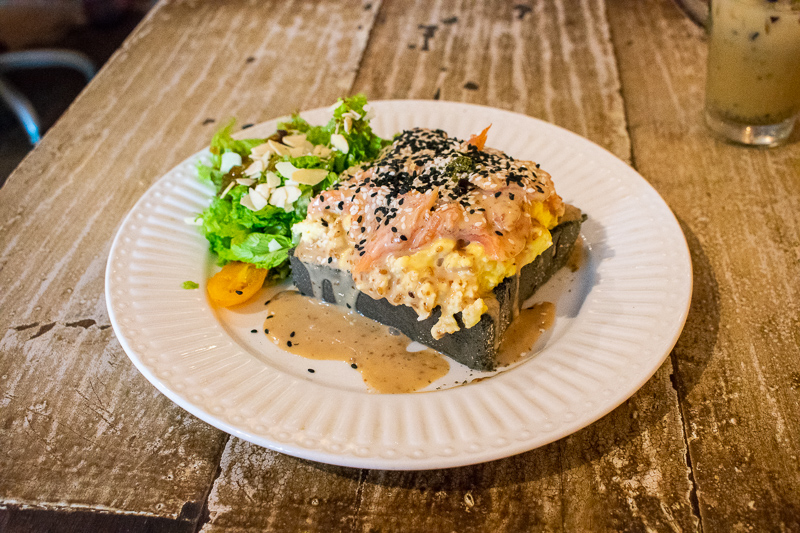 I heard that Kaya-Kaya cafe has really good pancakes as well (called The Elvis). I was too full at the time so I didn't try it.
Overall, this cafe actually serves good food and has a great ambience.
If you happen to be in Melaka, or better yet near Jonker Street, do visit this cafe.
Check out some of the things to do in Malacca as well.
Location: 32, Jalan Tukang Besi, Melaka, 75200 Melaka
---
Related articles:
81 Best Travel Quotes – Inspirational Travel Quotes To Live By
Geographer Cafe Malacca (Review)
Klebang Coconut Shake – Best Coconut Shake In Melaka
Calanthe Art Cafe – 13 States' Coffee Review
Nadeje Cake House – Best Mille Crepe In Melaka