Rock Bottom is an Indian and Western restaurant in Melaka that serves alcohol. It's quite popular these days as a night spot for drinking and watching football, especially on weekends.
Rock Bottom is located at The Shore, which is below Swiss Garden Hotel (they are connected to each other). If you know where Starbucks is, then Rock Bottom is just opposite of it.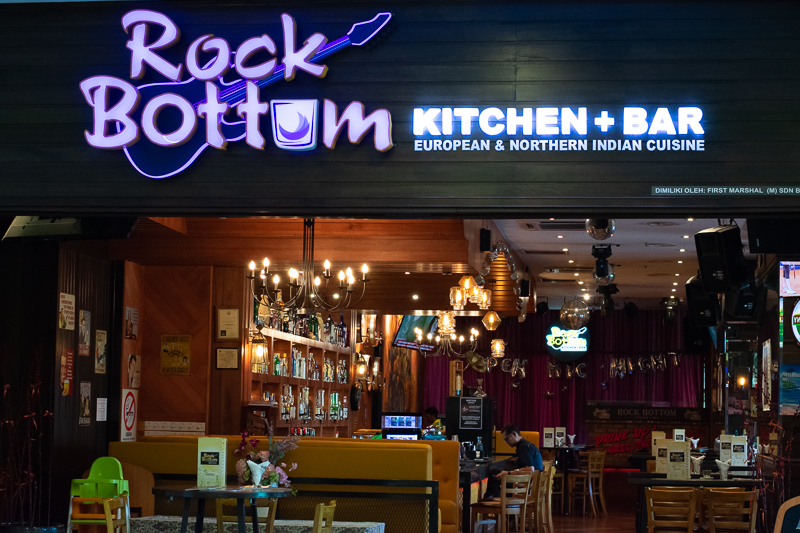 As you can see in the restaurant's name, it's a kitchen and a bar. They serve both European and North Indian cuisine. At the same time, you can just chill, have some alcoholic drinks and watch football.
They have live performance on weekends if I'm not mistaken. This picture was taken at daytime.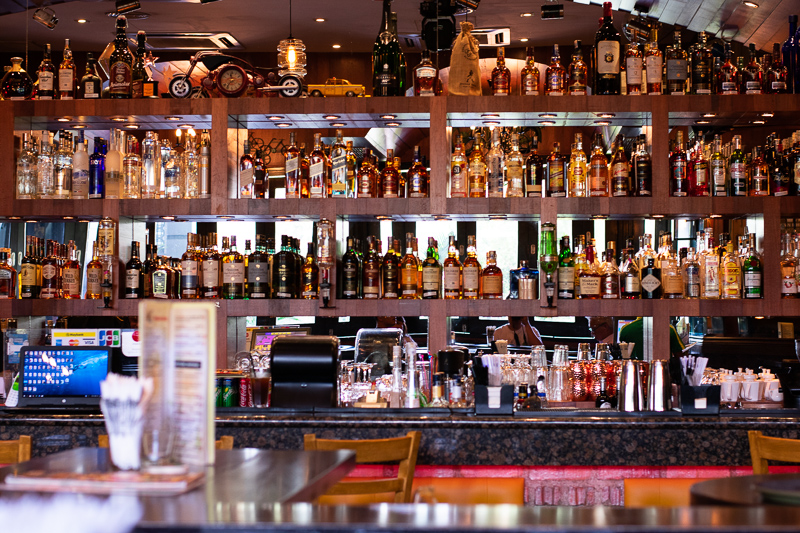 I like how they decorated the bar with so many different alcohols. Very nicely lit.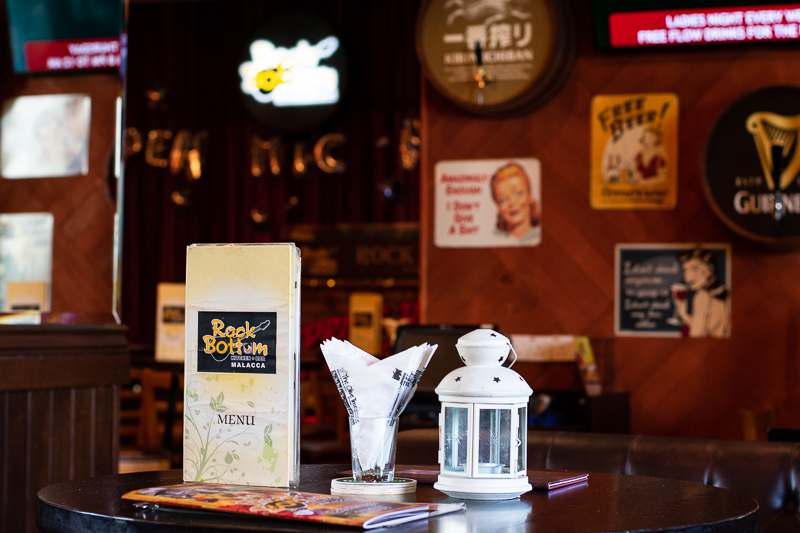 The environment / ambience in Rock Bottom restaurant is actually quite cozy.
That's their regular menu. The price of Indian and Western food here is actually quite high. It's quite expensive generally but if you come here for lunch, they have a set menu.
Their set menu is quite affordable. It's about RM 17.90 and it includes a main course, salad, soup and a soft drink.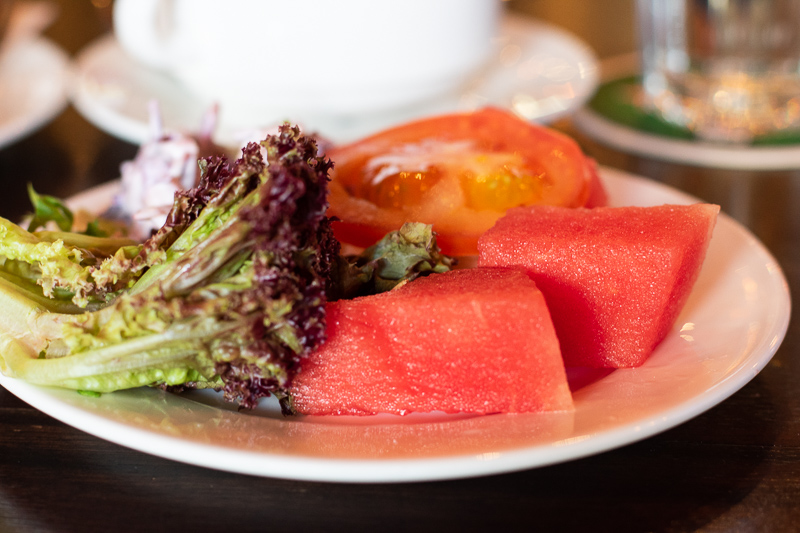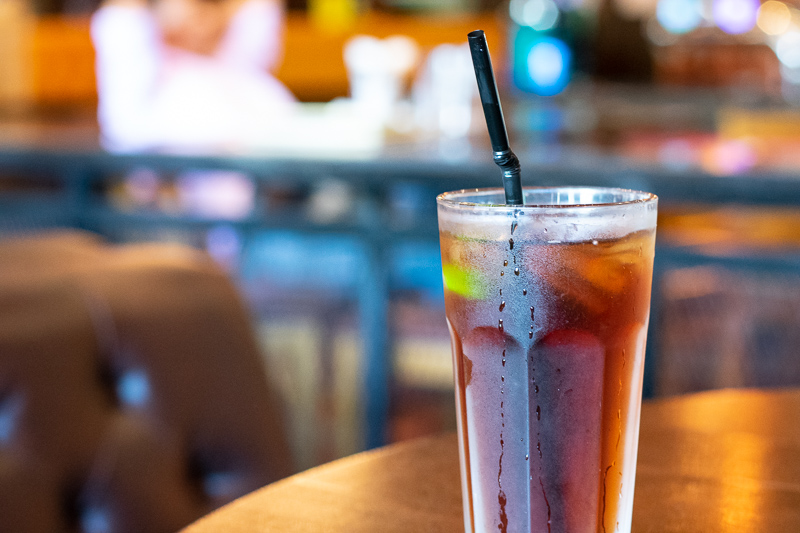 Ice lemon tea which came as part of the set menu.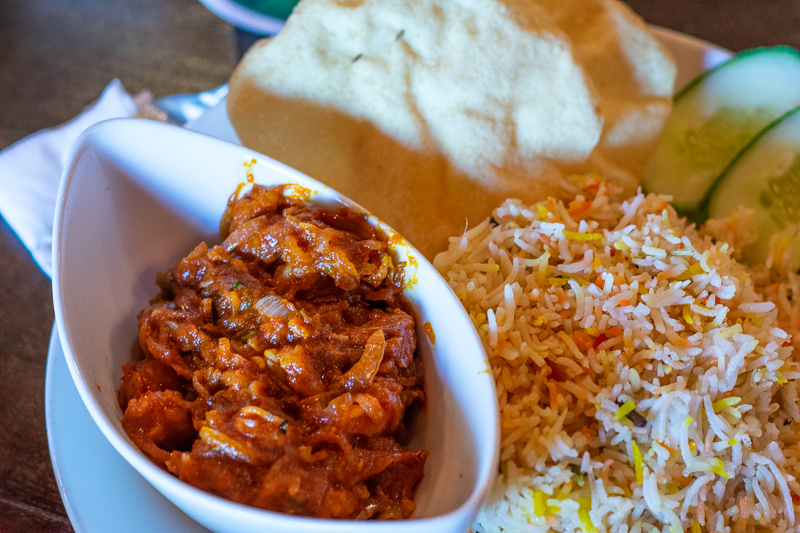 This is their briyani rice with sambal prawns and papadum. The sambal prawns is really spicy, so order it only if you can stand the heat.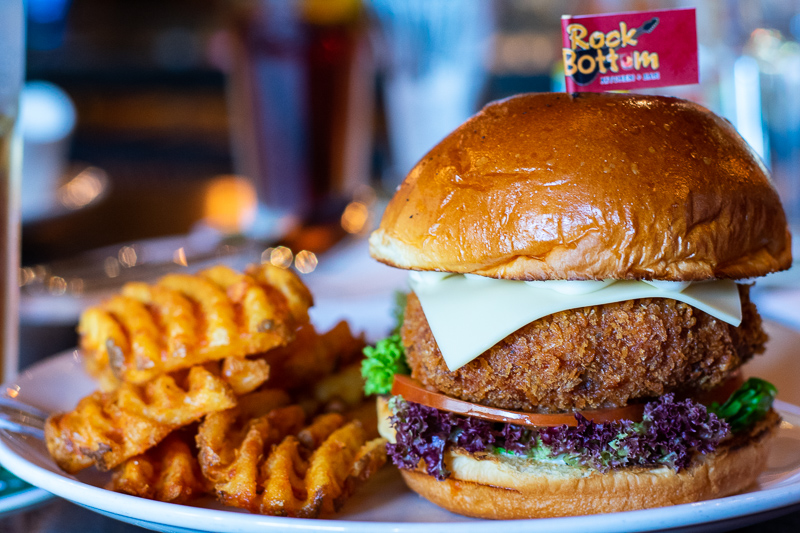 Burger with salmon patty and some criss-cut fries. The salmon patty was actually quite good. It's like a salmon fishcake with some mayonnaise and salad.
The burger in general was big enough and the fries were really crispy.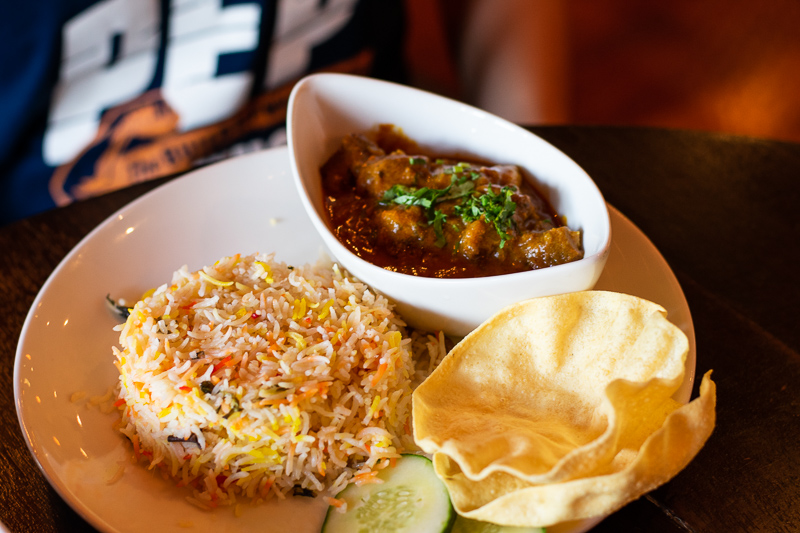 This is the briyani with mutton curry.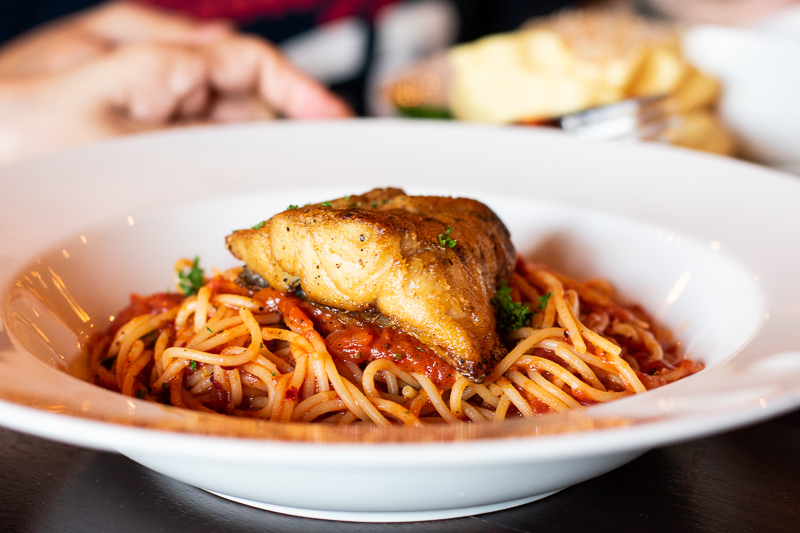 Spaghetti with salmon. It was quite decent.
Overall, the food here is quite decent and the set menu was quite worth the money. The regular menu (ala carte) is quite expensive though (for Melakans).
A lot of people actually come here to drink, chit chat and watch football or listen to music.
Location: Kampung Bunga Paya Pantai, 75100 Malacca
---
Other reviews:
Kapitan Kongsi Restaurant (Melaka)
Shiba Park Hotel Tokyo Reviewed