Novigrad Closed City II is a side quest in Novigrad in Witcher 3.
Your task is to help a bunch of people find a man who's losing his blood.
Here's a walkthrough of Novigrad, Closed City II in The Witcher 3.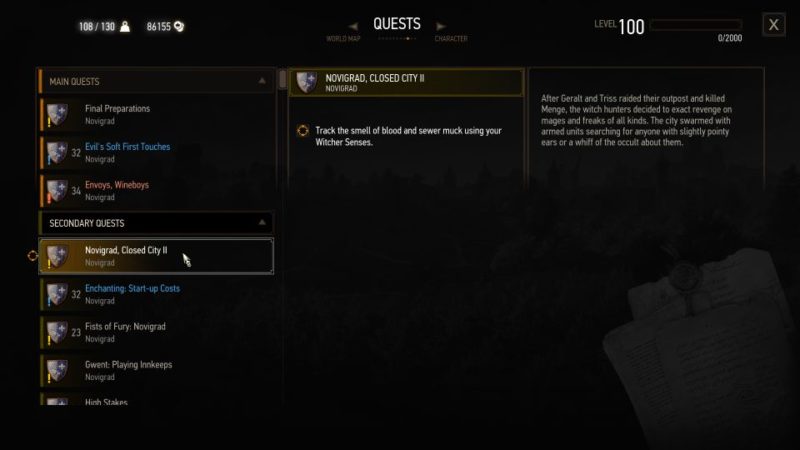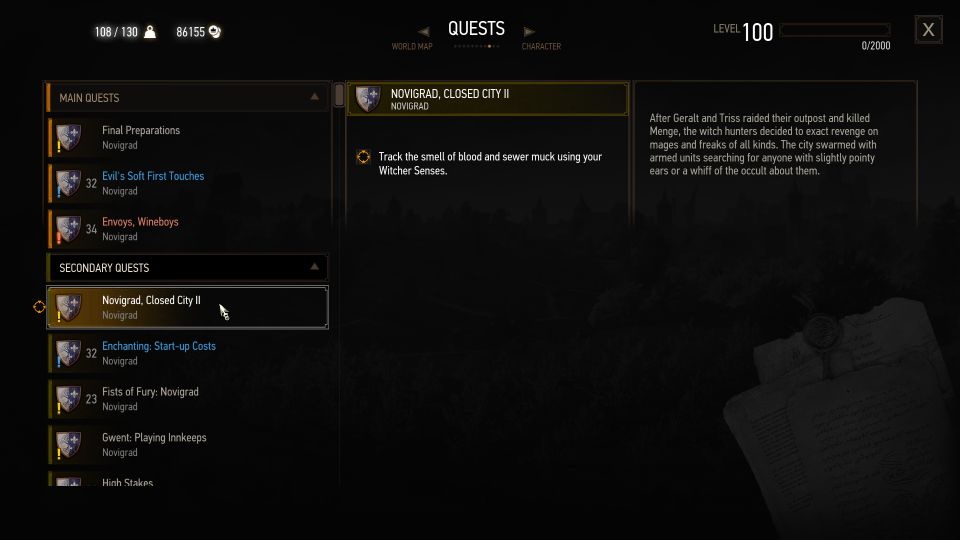 You can begin the quest after talking to the strangers.
Track the smell of blood
Look around the marked area for the smell of blood and sewer muck. Use your witcher senses and you should find the red scent.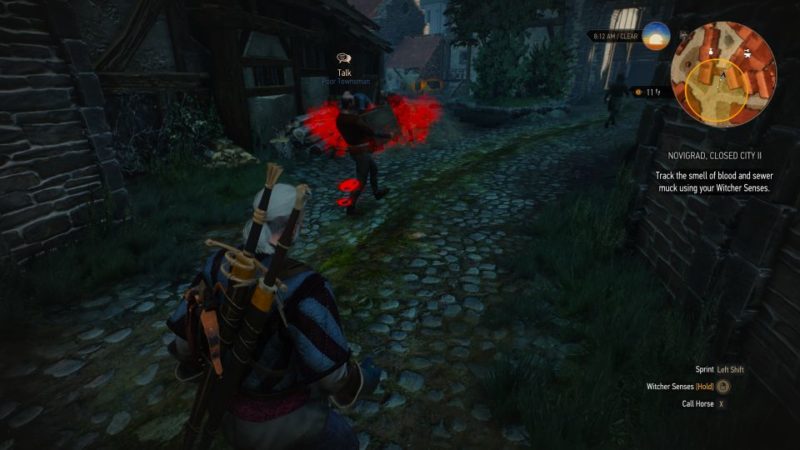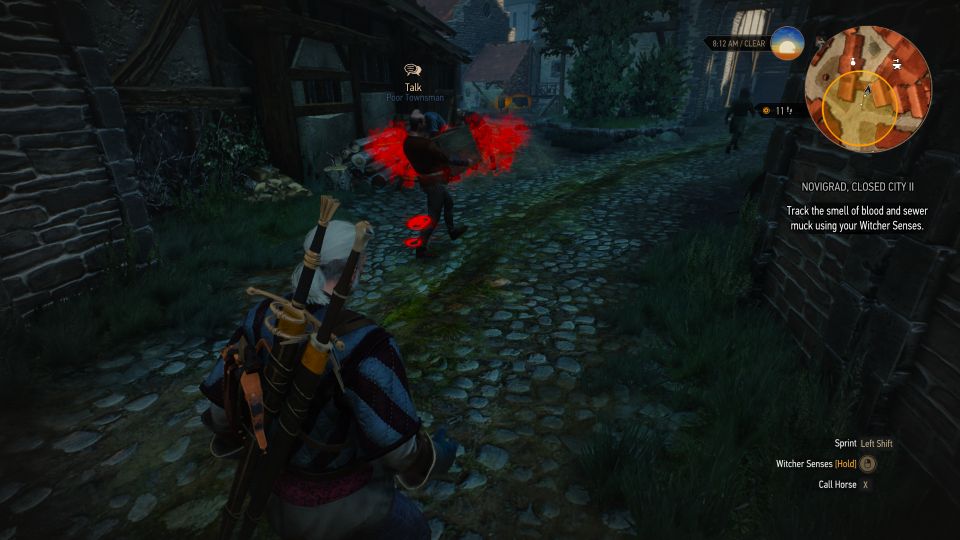 Follow the scent. Keep going and examining clues. There's one on the wall.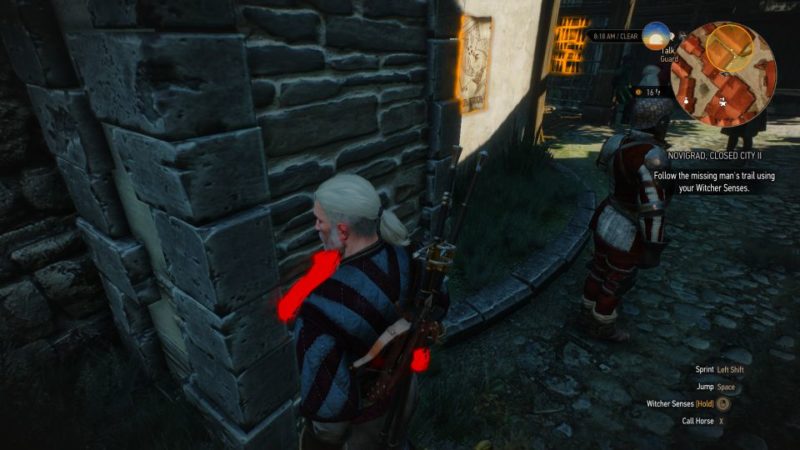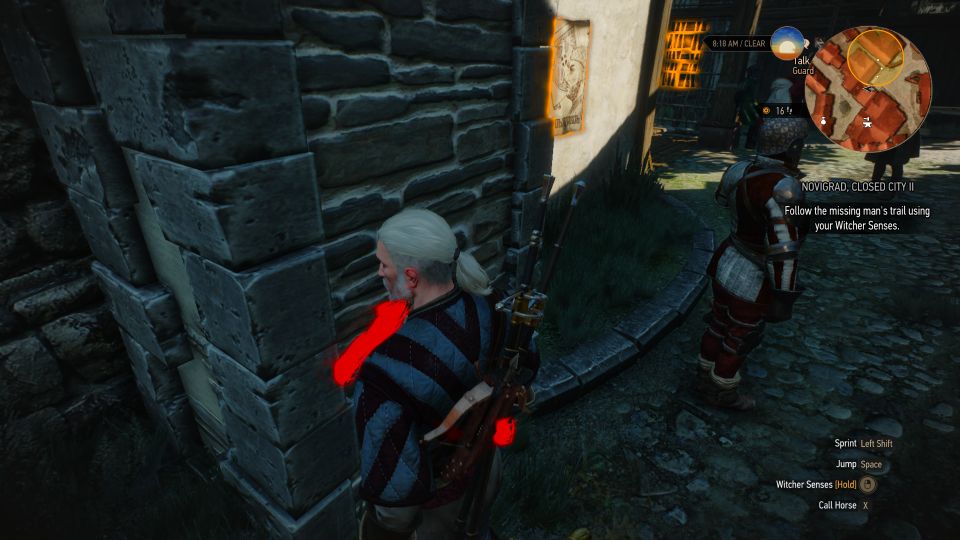 Eventually, it should lead you to an injured witch hunter.
Interfere or ignore
The guys who pretended to be looking for their friend was actually finding this witch hunter to settle a score.
You can choose to ignore the situation or tell them "hands off". The latter will result in fighting with them.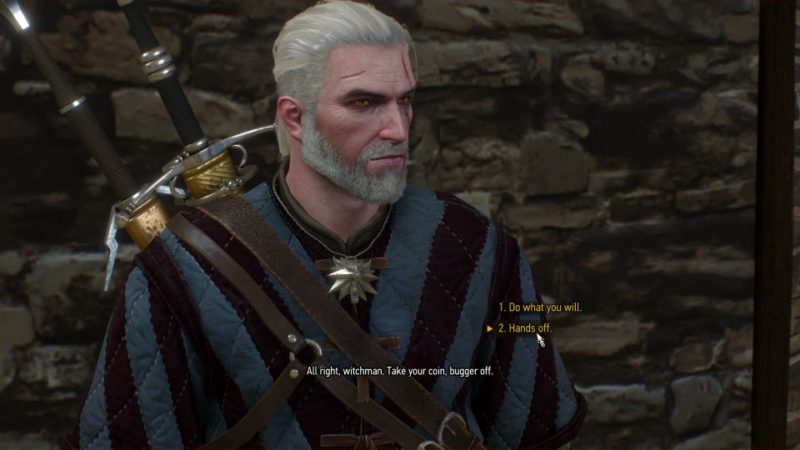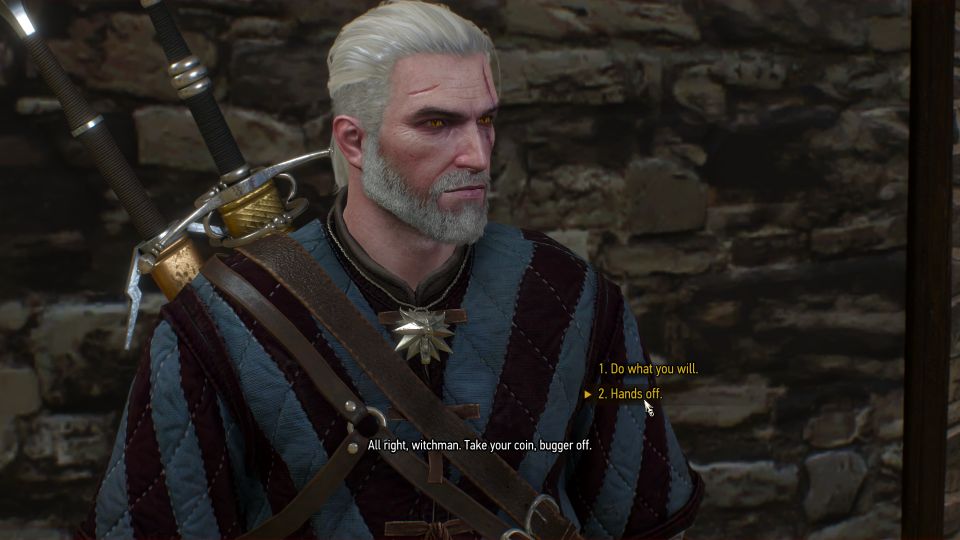 We chose to kill the bandits.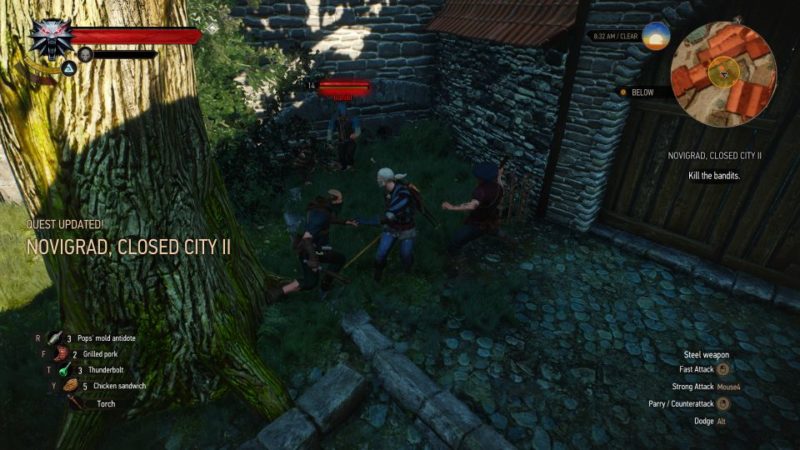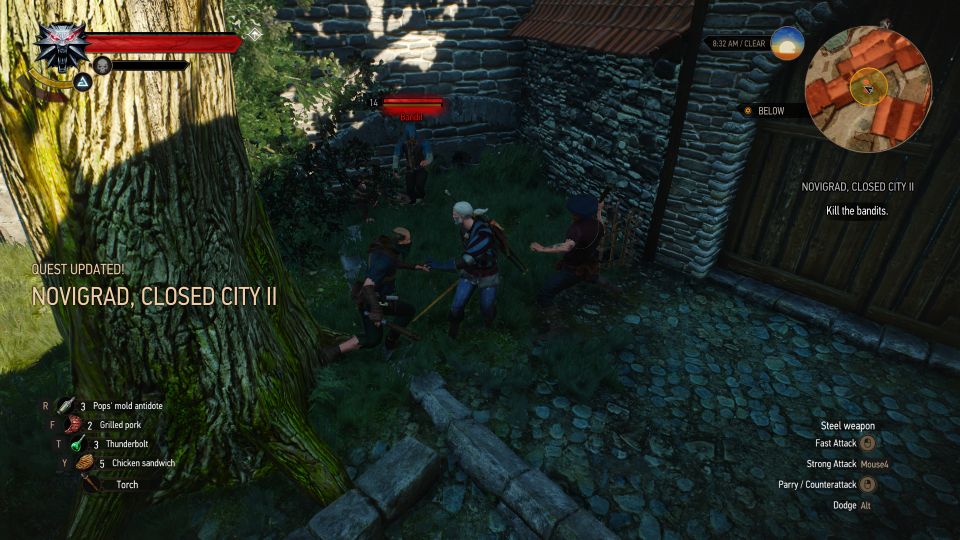 Geralt will then carry the witch hunter to be treated.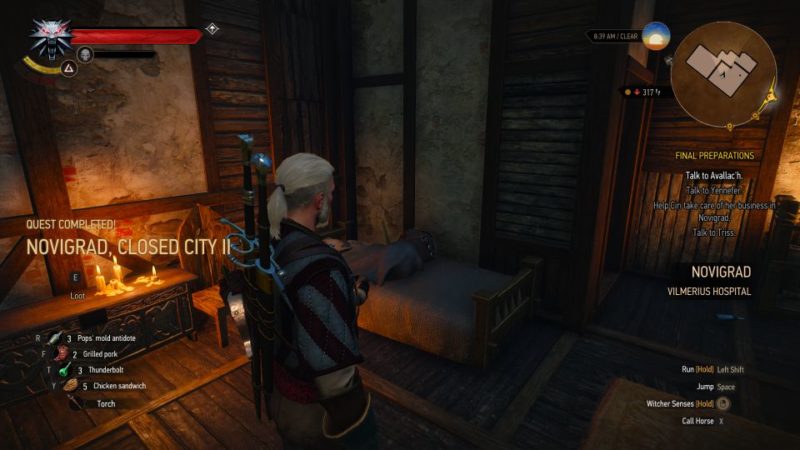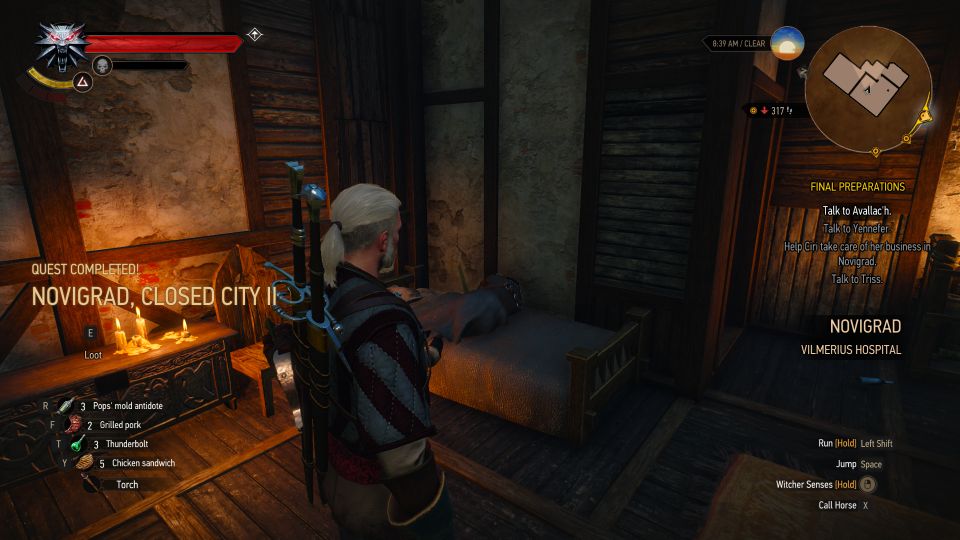 The quest ends here.
---
Related articles:
Count Reuven's Treasure: Witcher 3 Walkthrough And Guide
Through Time And Space: Witcher 3 Walkthrough And Guide
Bald Mountain: The Witcher 3 Walkthrough And Guide
Blood On The Battlefield: The Witcher 3 Walkthrough
The Battle Of Kaer Morhen: Witcher 3 Walkthrough And Guide
The Isle Of Mists: The Witcher 3 Walkthrough And Guide