The Oxenfurt Drunk is a contract in Novigrad in The Witcher 3.
Your task is to find out what has been killing some drunkards in Oxenfurt.
Here's a walkthrough of The Oxenfurt Drunk in Witcher 3.
Suggested level: 26 and above.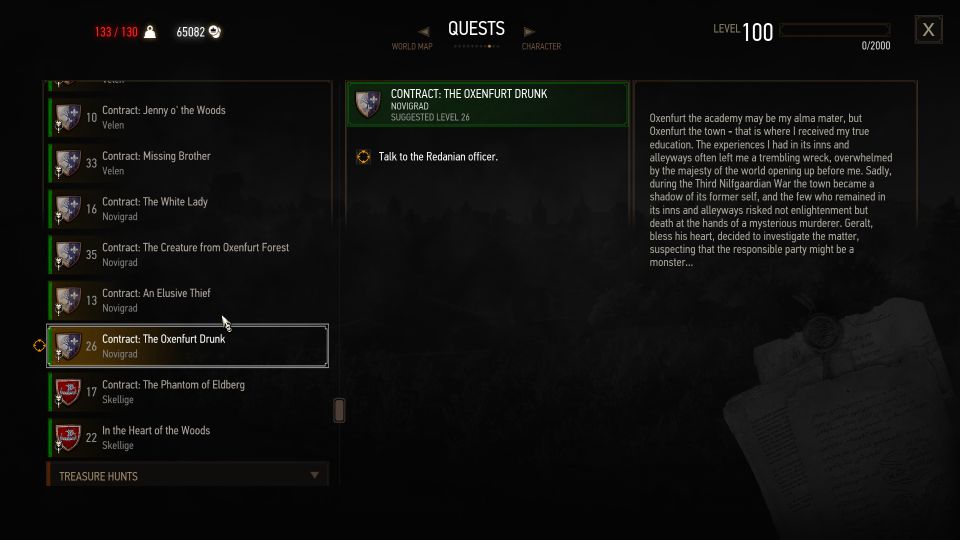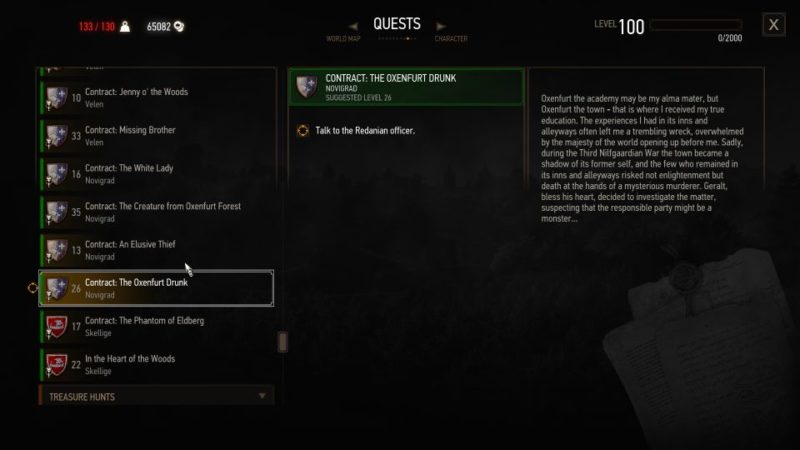 Talk to the Redanian officer
To begin the contract, speak to the Redanian officer.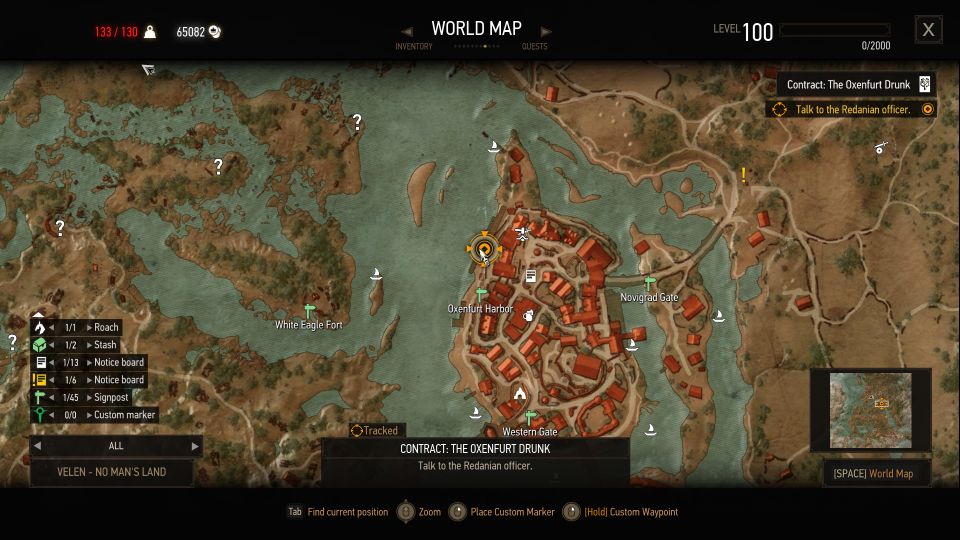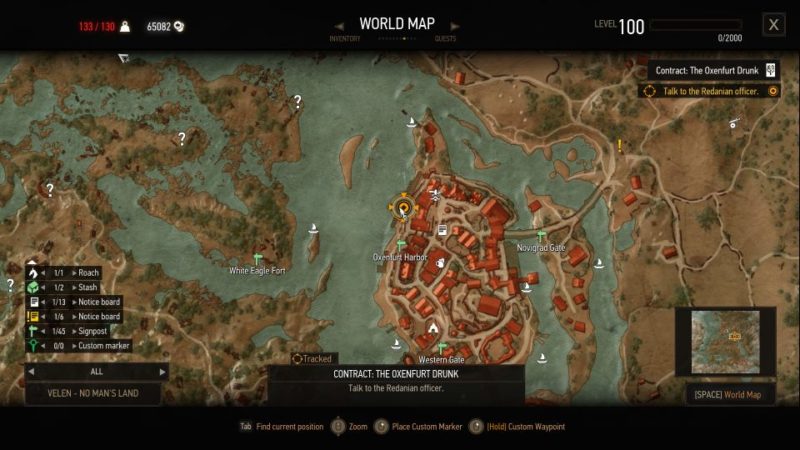 He is Nikolas Friedman. Speak to him to begin. You can negotiate your price.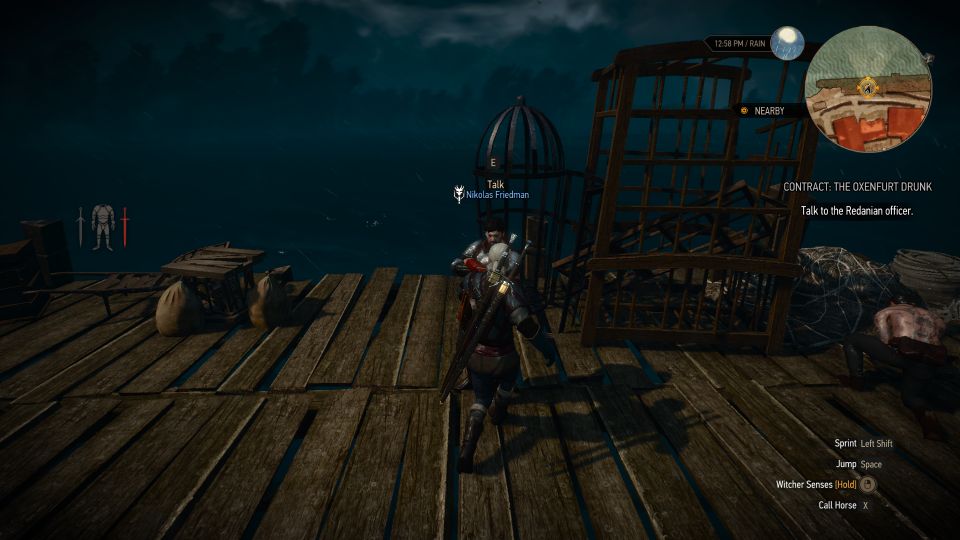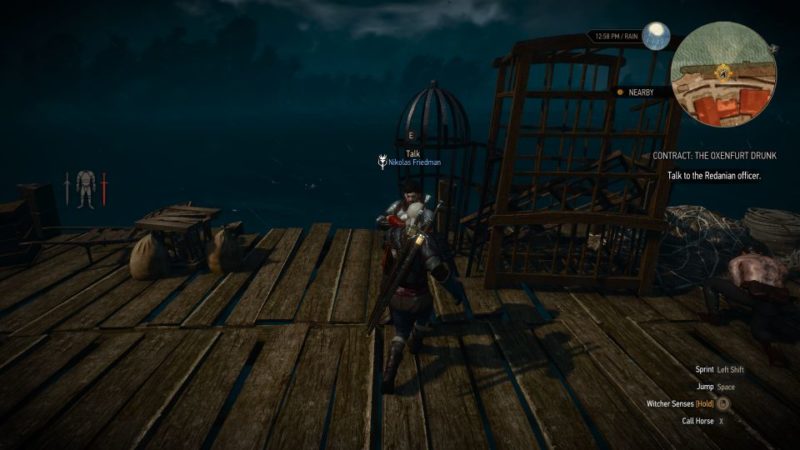 Talk to the medic
You need to talk to two people. You can find the medic first.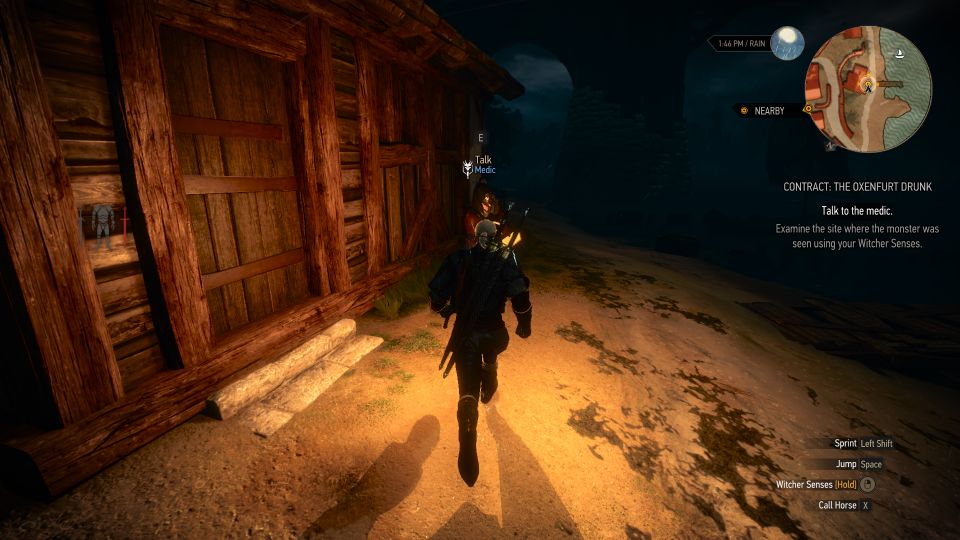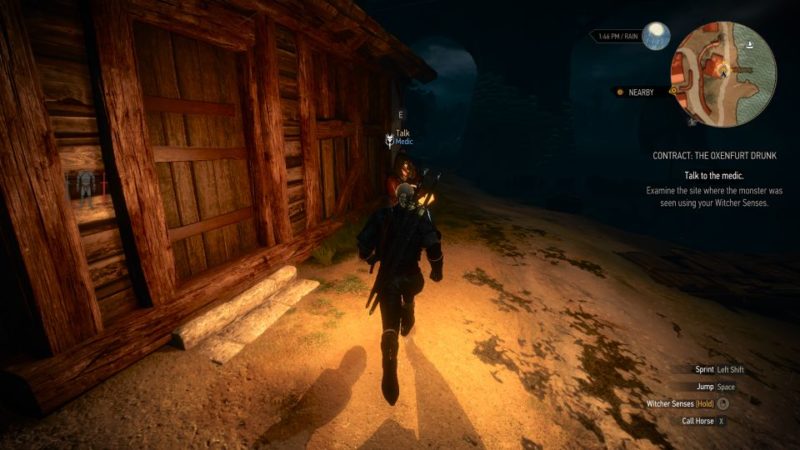 Speak with him and you'll get the key to the mortuary. Examine the two dead bodies inside.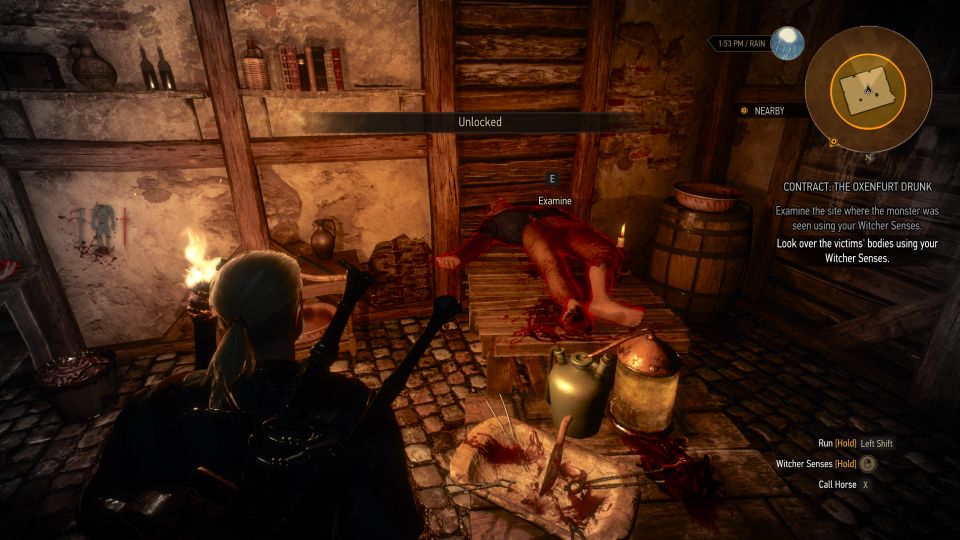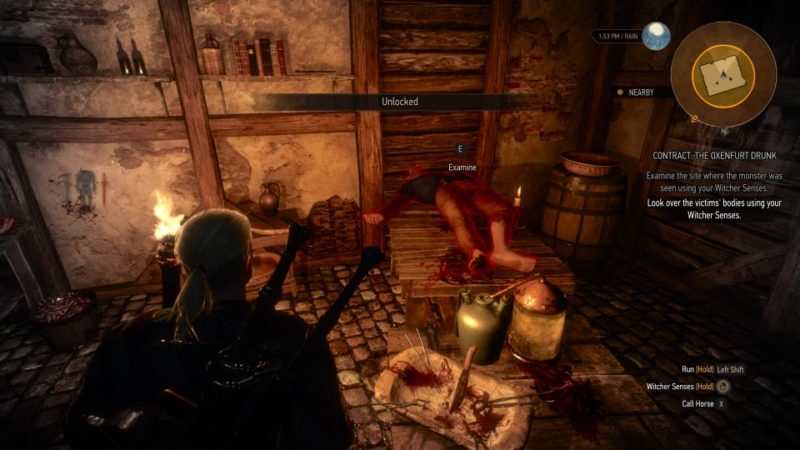 Talk to the witness
Next, head to the bar and speak to the witness.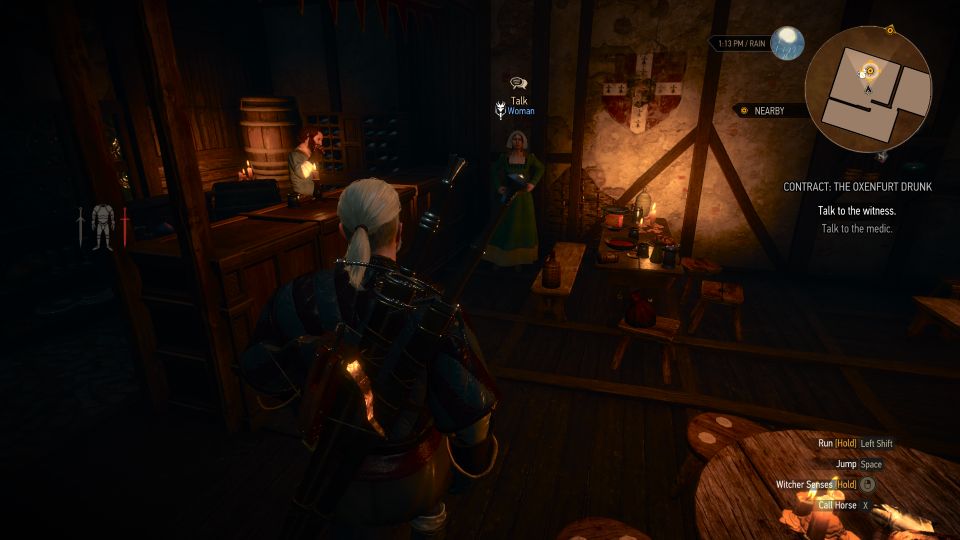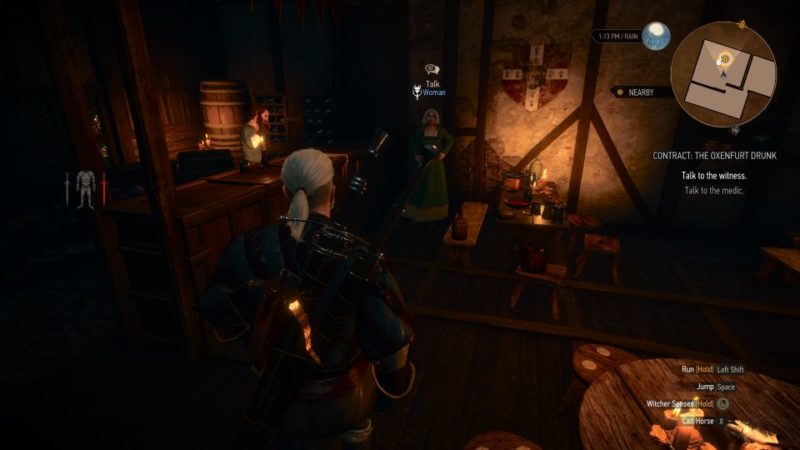 During the conversation, you can either give coin or use delusion to get info for free.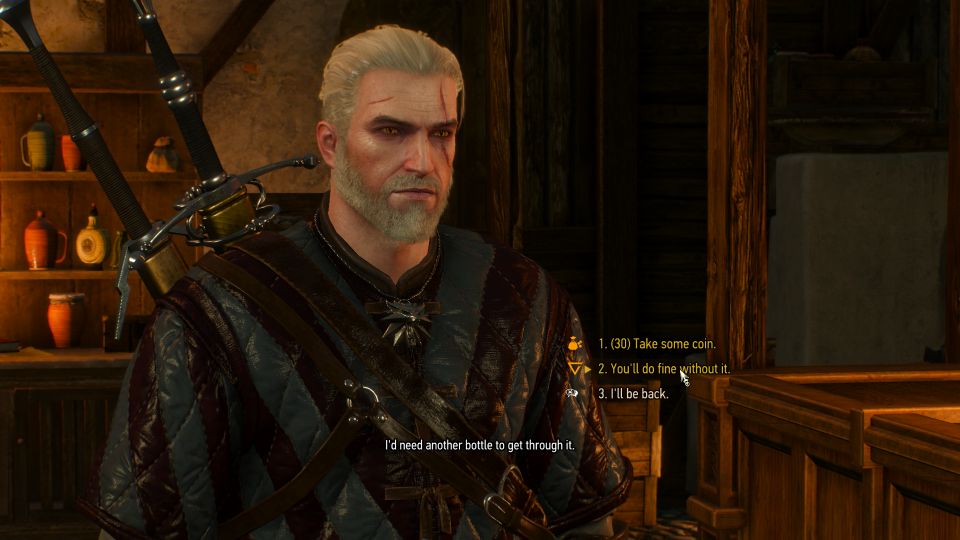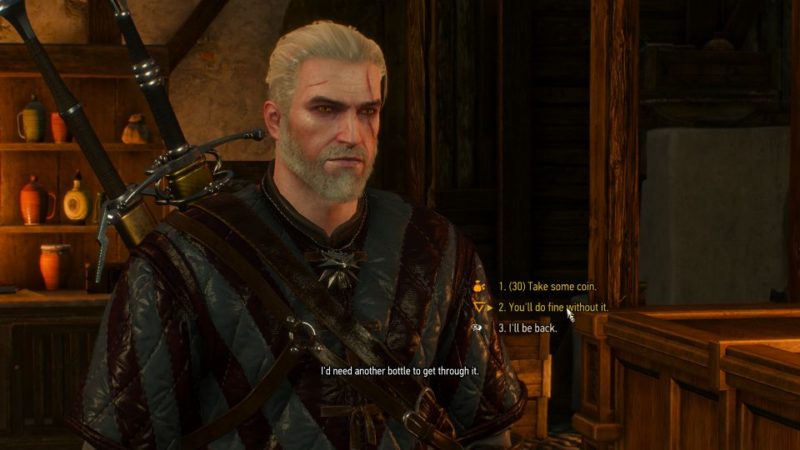 Examine the site
Next, examine the site just outside the bar. The clue is actually hidden behind the wall.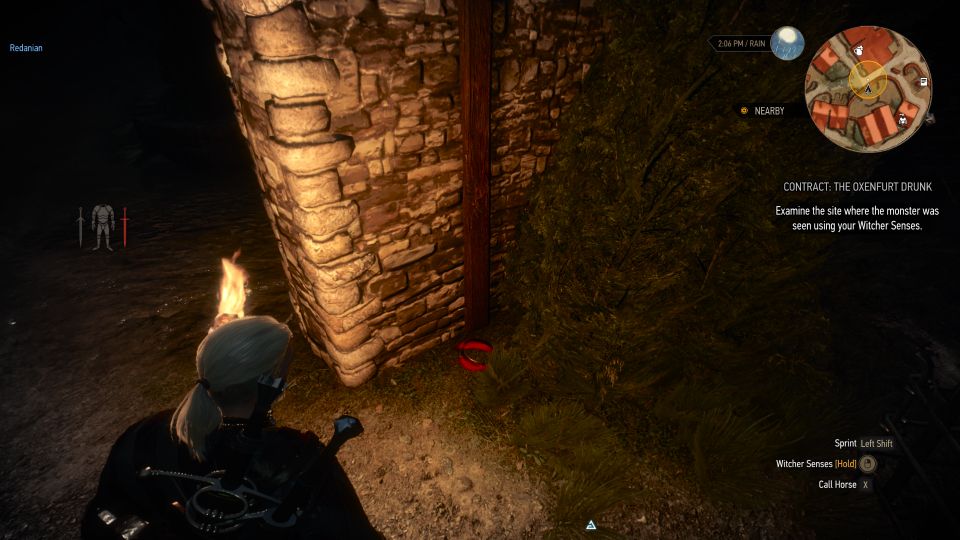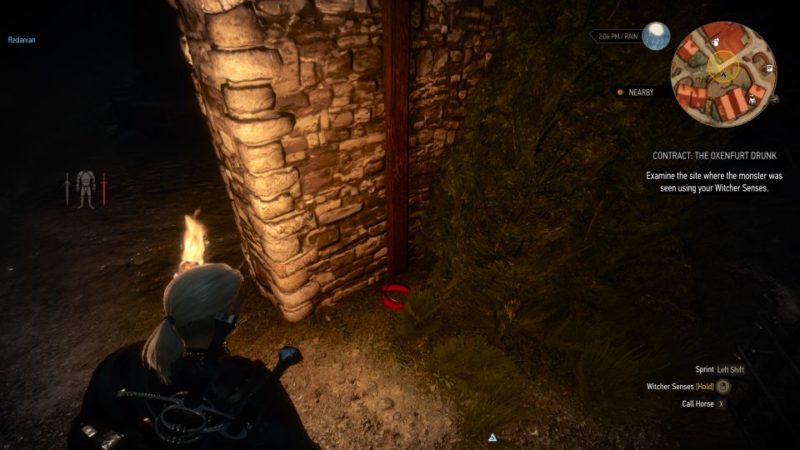 Talk to the innkeep
Now, head back in to the bar and ask the innkeep for alcohol.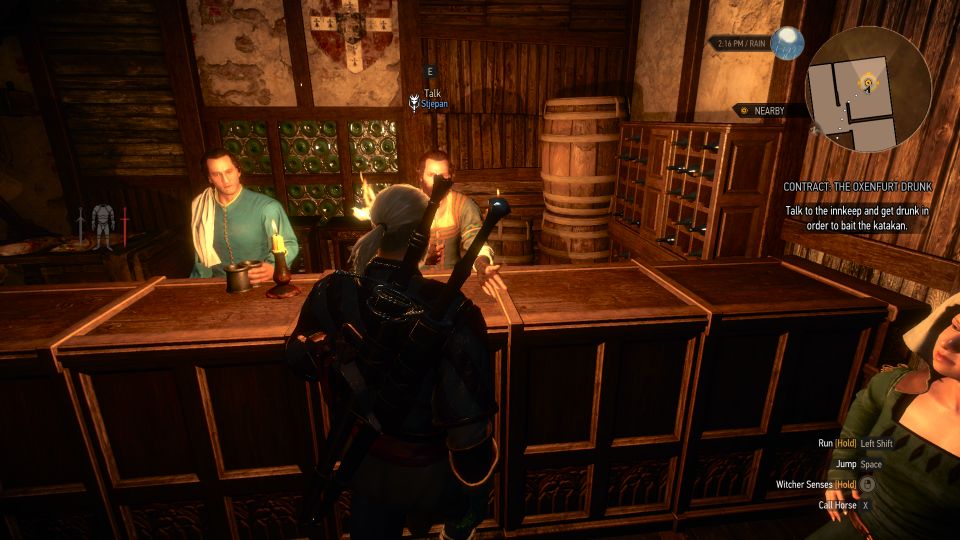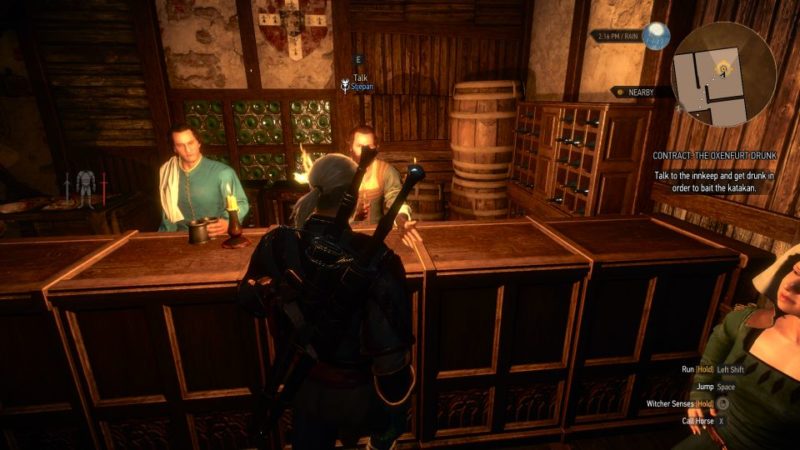 You'll need to spend 50 crowns to get drunk.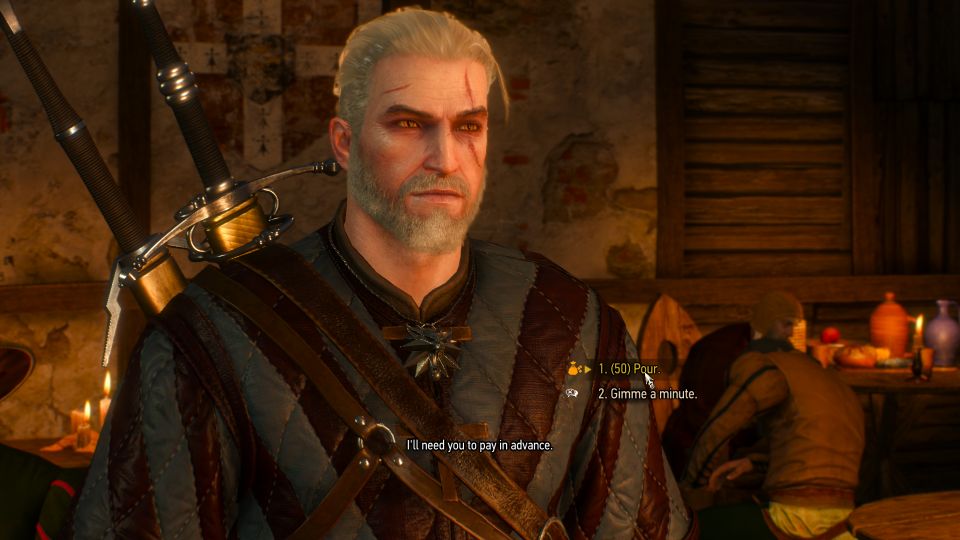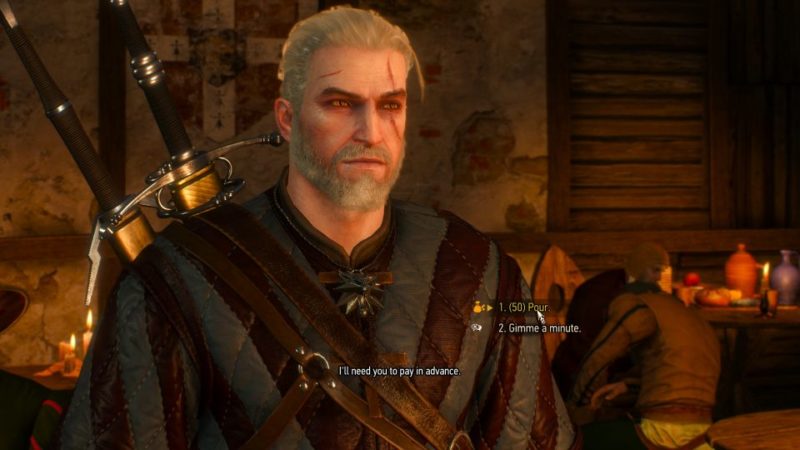 Walk around the tavern
After drinking, walk around the tavern to lure the katakan (higher vampire).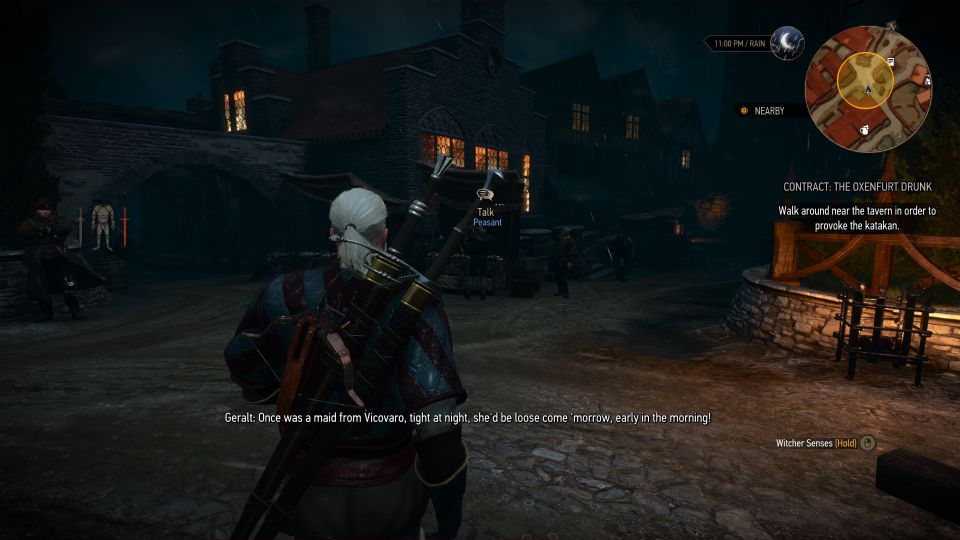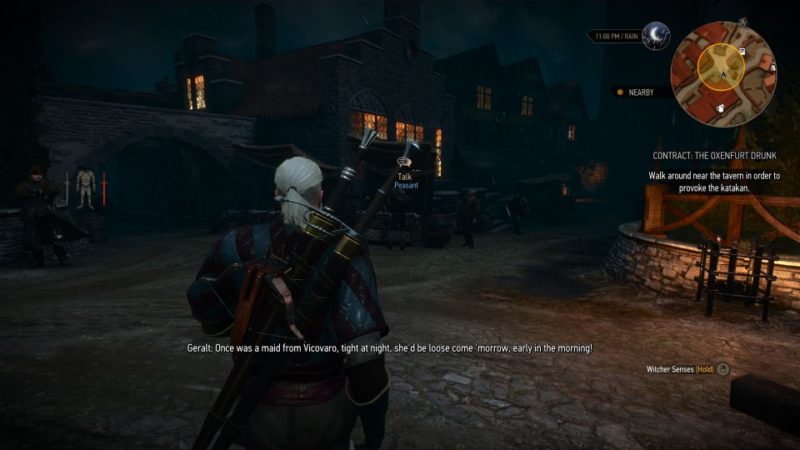 If you go the wrong way, some Redanian soldiers will stop you. Instead of paying the fine, just say 'not about to pay'.
They will be reprimanded by their superior for collecting taxes.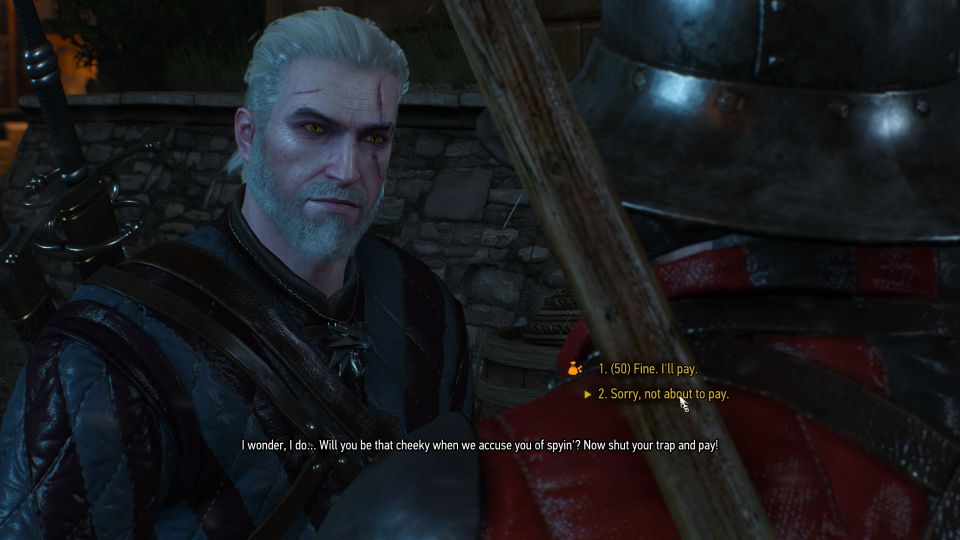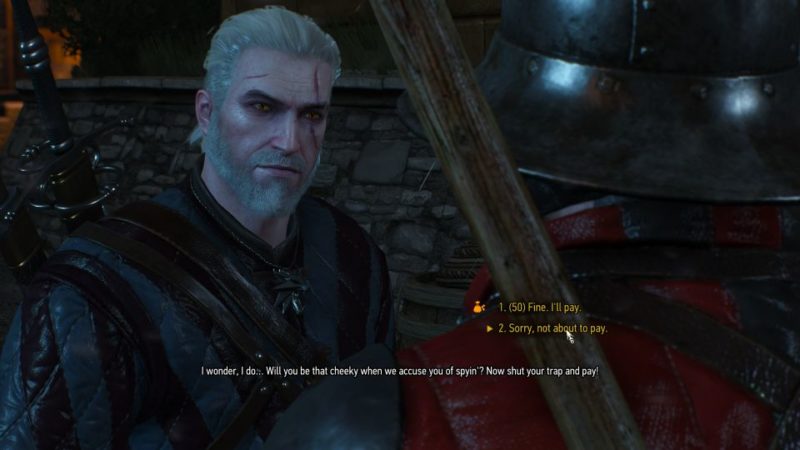 Head to the direction marked on the map.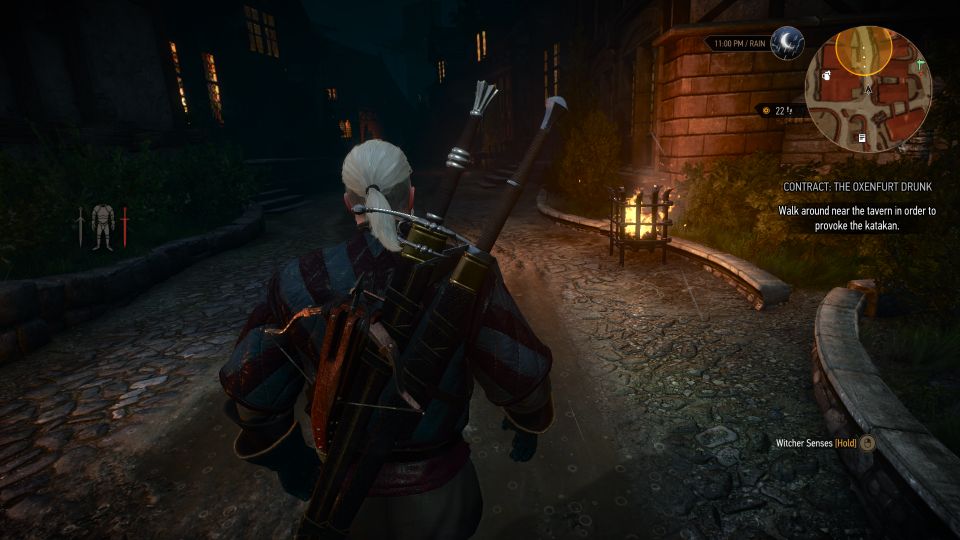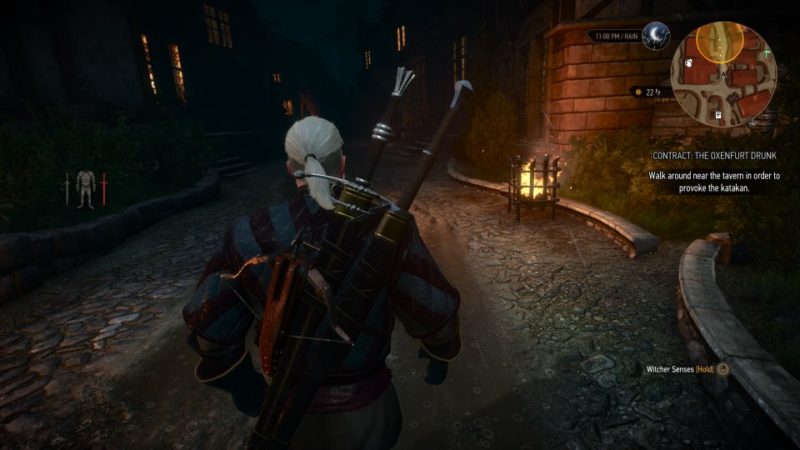 Keep walking until you hear a voice.
Kill the katakan
The katakan will appear. Attack it first. It disappears and reappears.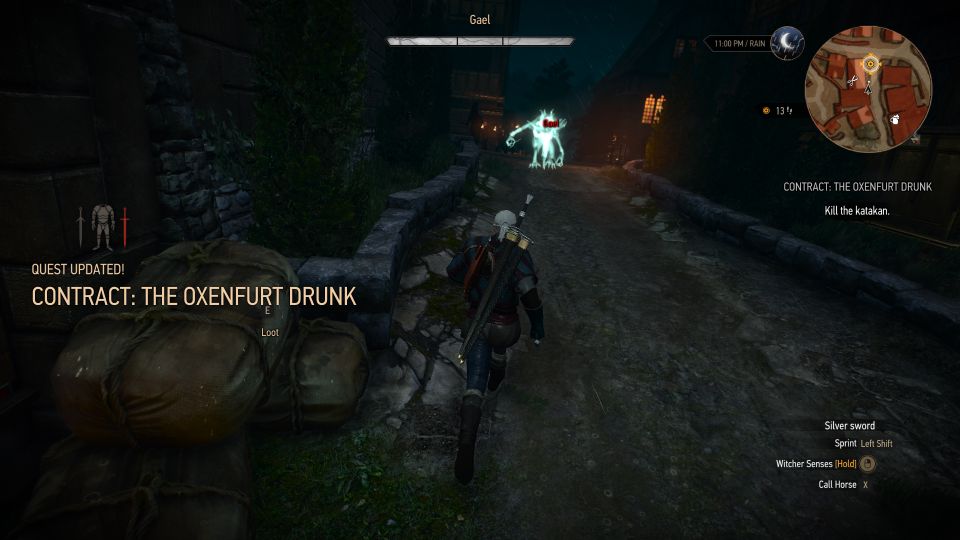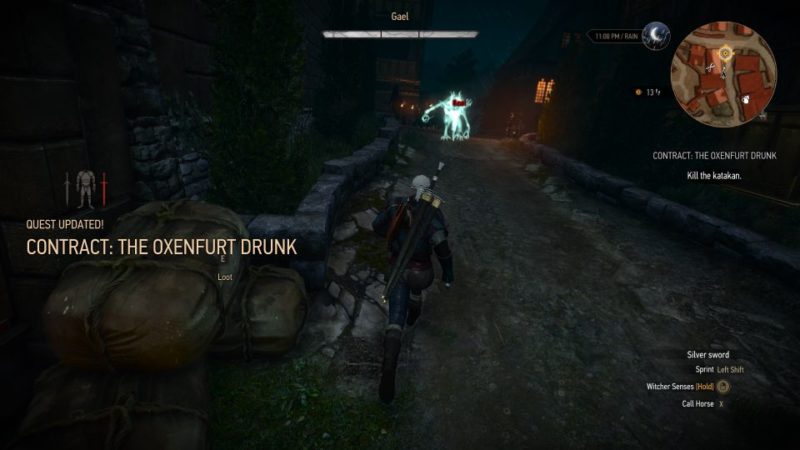 Track down the katakan
After fighting for a bit, the katakan flees.
Follow it using the witcher senses. You will see the red circular indicator.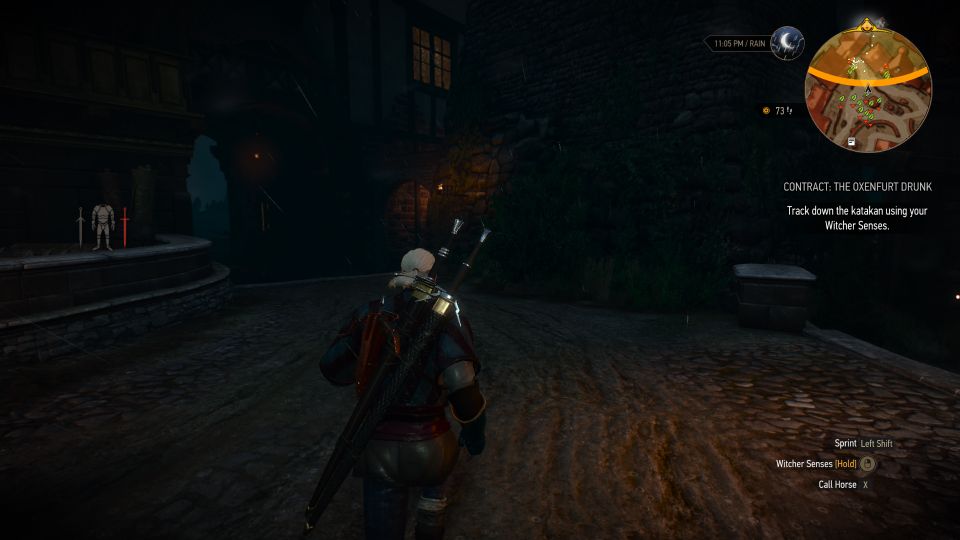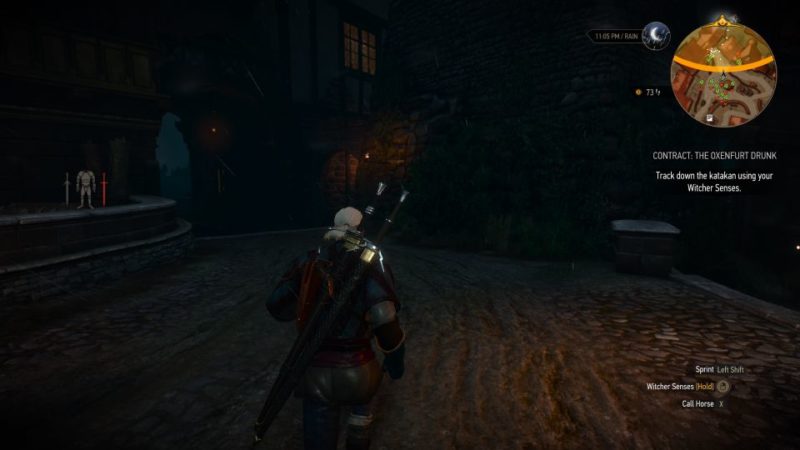 Keep going until you reach his hideout. The door's locked but you can enter from the upper level.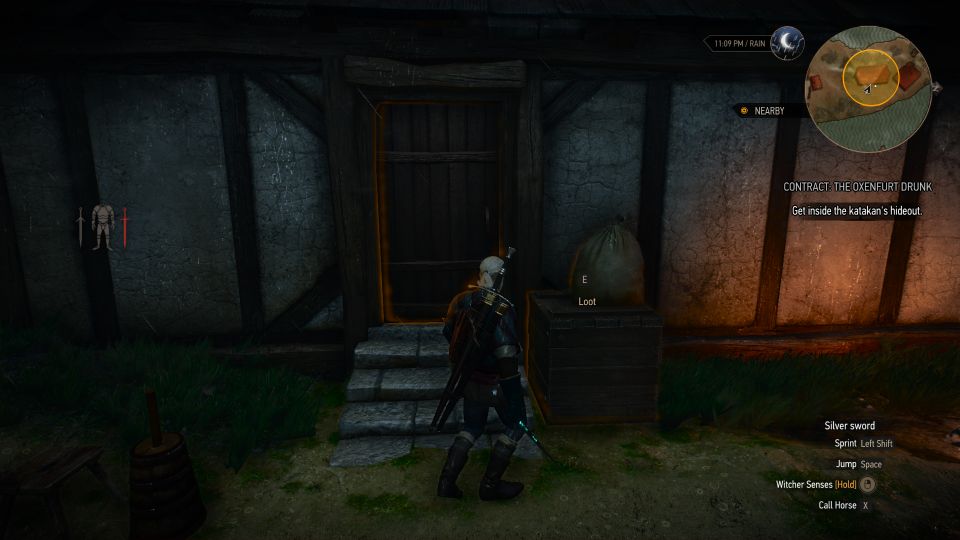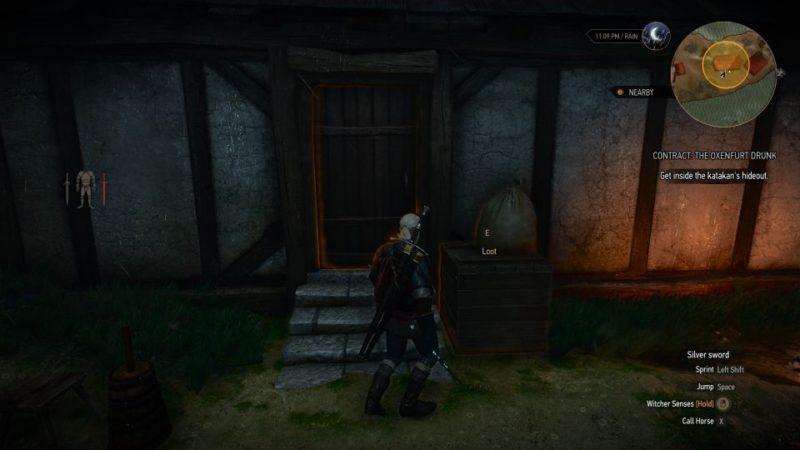 At the side, you should see a ladder going up.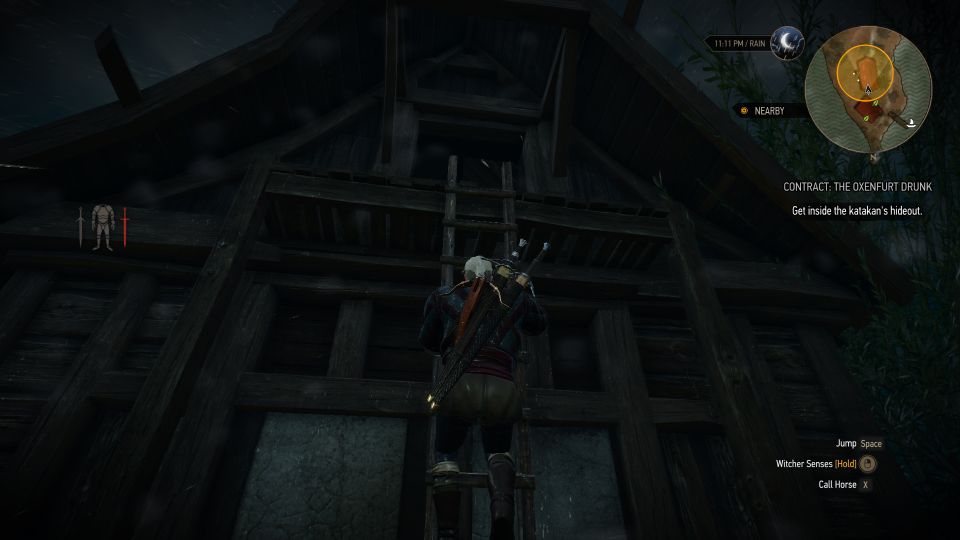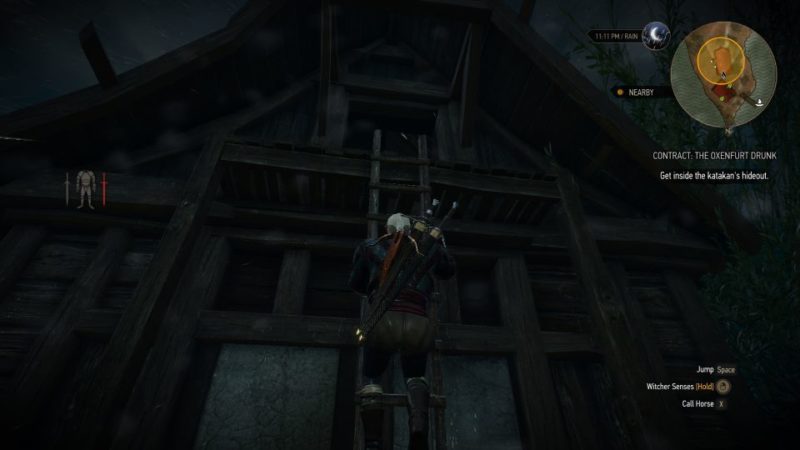 Kill the katakan
Enter the hideout and kill it.
Collect the trophy to claim your reward. Return to the Redanian soldier to collect the reward.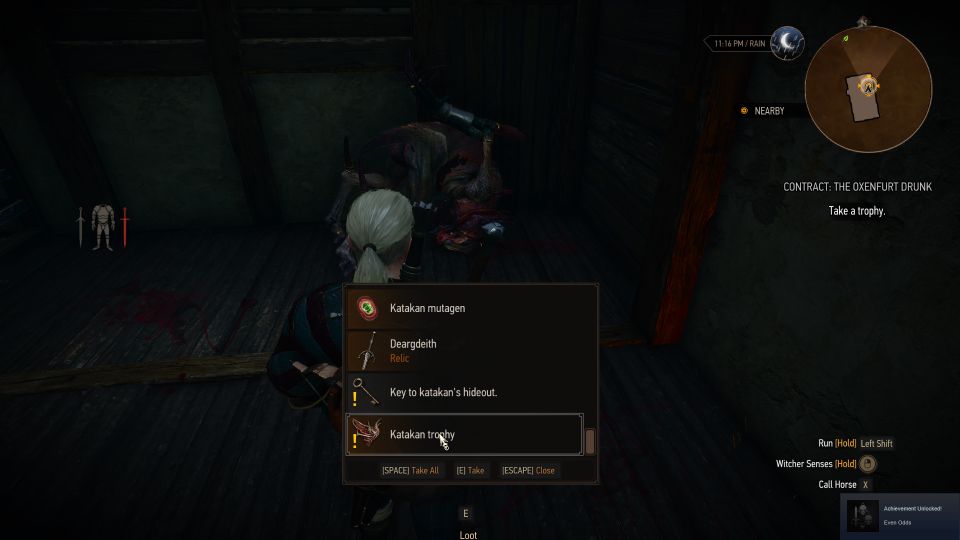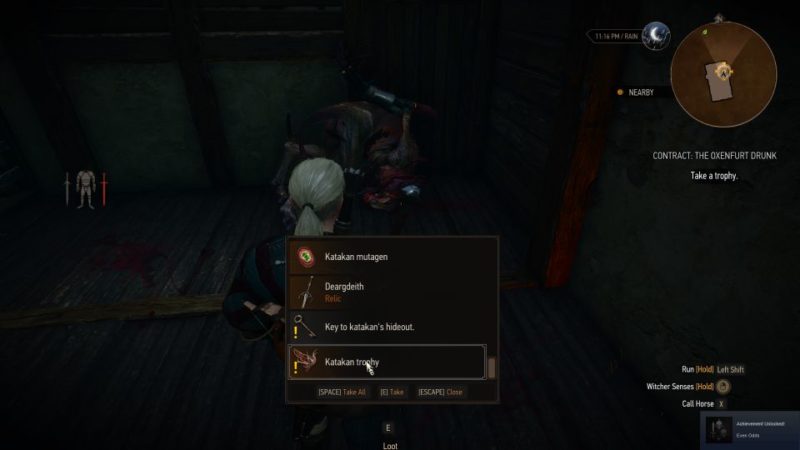 ---
Related articles:
An Elusive Thief: The Witcher 3 Contract Walkthrough
The White Lady: The Witcher 3 Contract Walkthrough
Ugly Baby: The Witcher 3 Walkthrough And Guide
Doors Slamming Shut: The Witcher 3 Contract Walkthrough
Of Swords And Dumplings: The Witcher 3 Walkthrough
Reason Of State: The Witcher 3 Walkthrough And Guide