An Elusive Thief is a contract quest in Novigrad in The Witcher 3.
Your task is to find the doppler who's been stealing wares from the market.
Here's a walkthrough of An Elusive Thief in The Witcher 3.
Suggested level: 13 and above.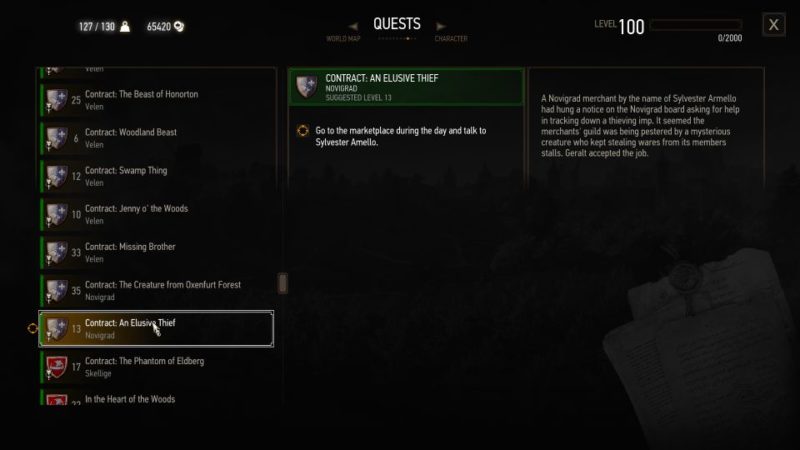 Talk to Sylvester
To begin the contract, head to the marketplace in Novigrad to speak to Sylvester.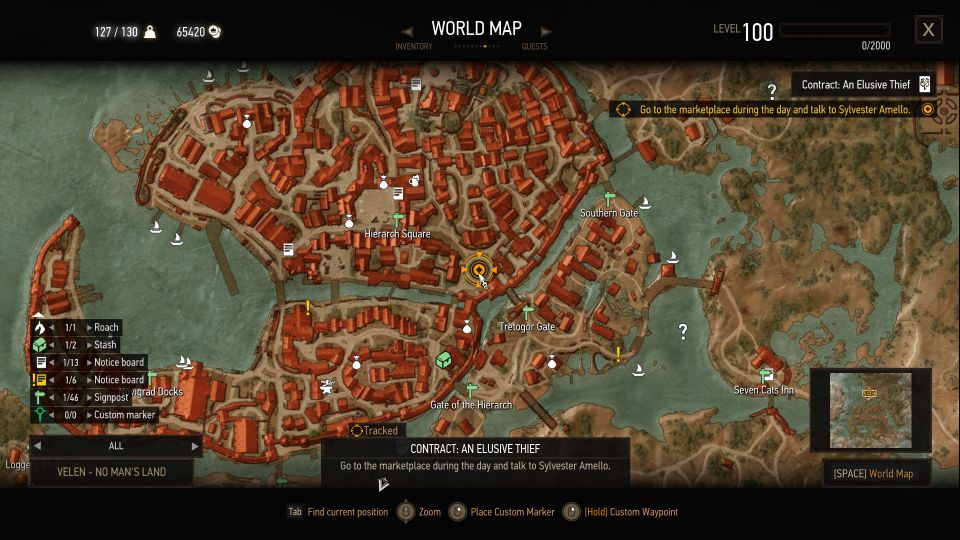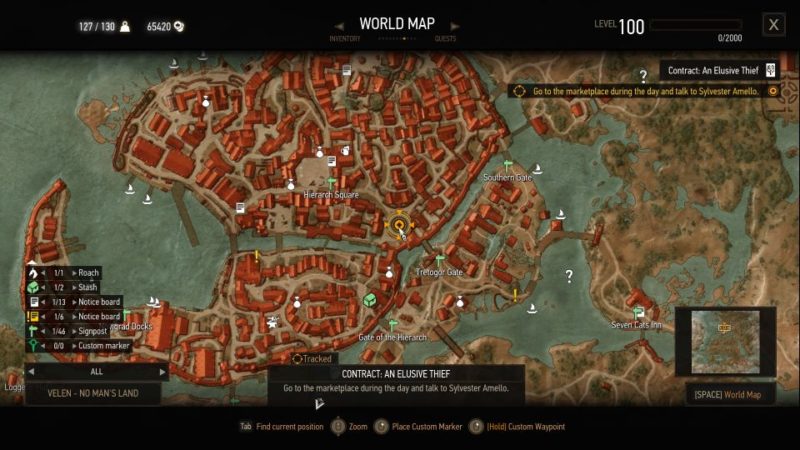 He's one of the merchants here.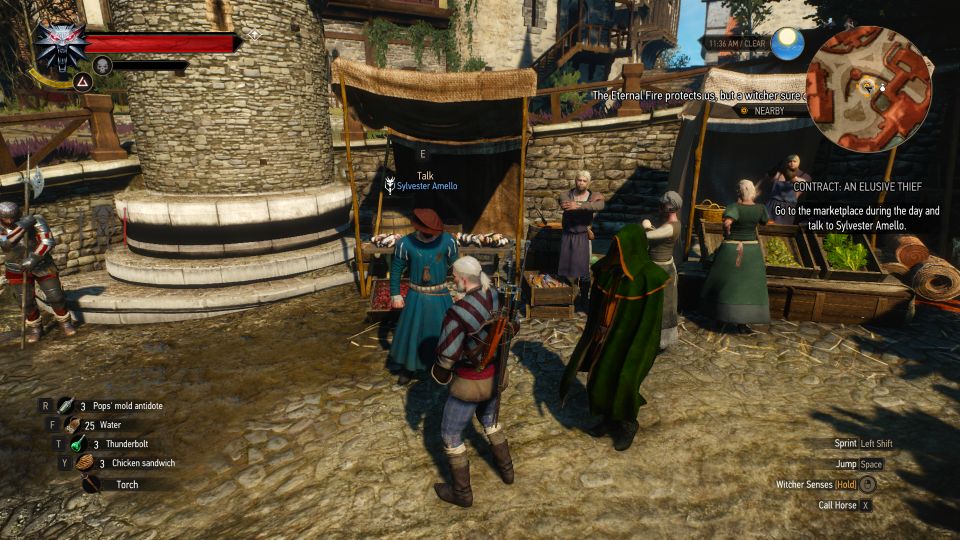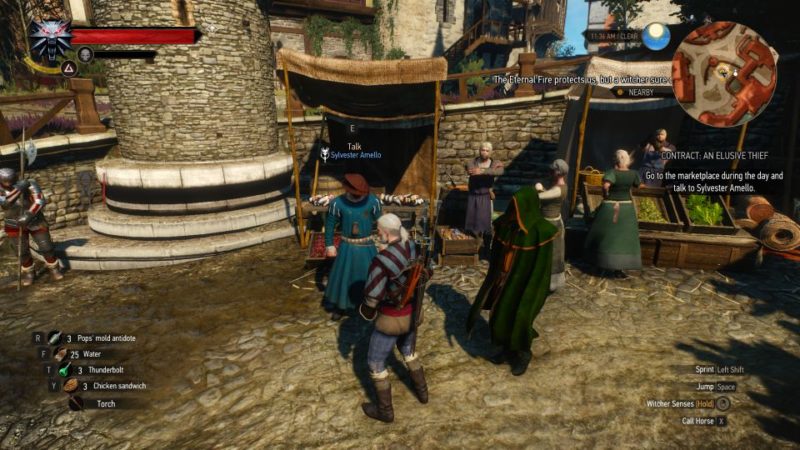 Follow the imp tracks
At the same spot, use your witcher senses to see the imp's tracks.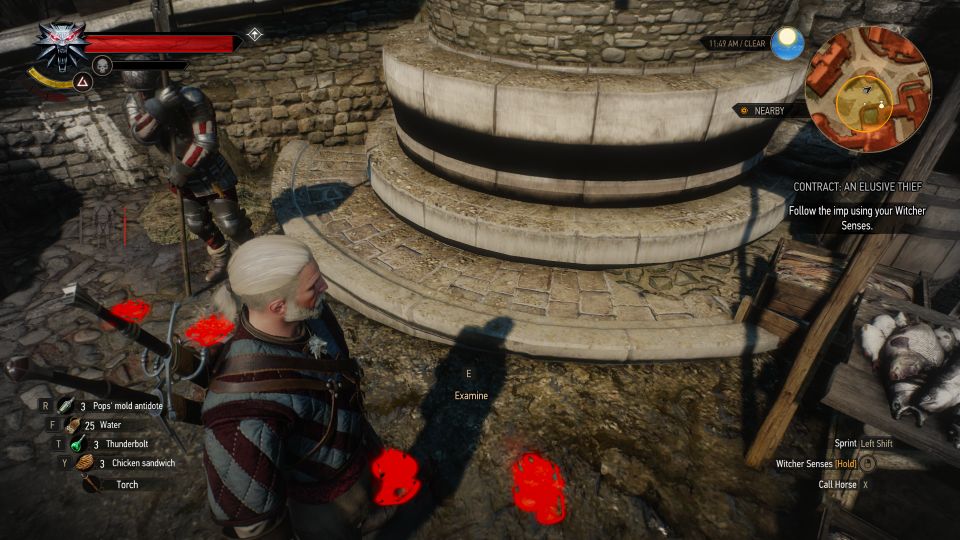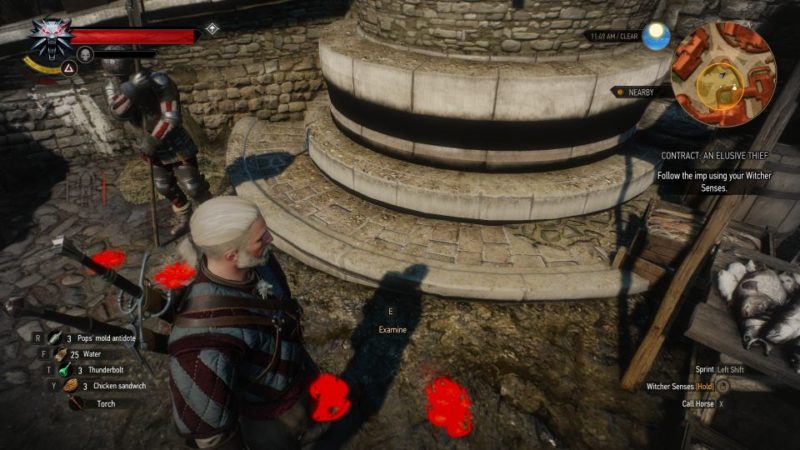 Follow the tracks all the way until you reach a dead end with some loot. Examine it.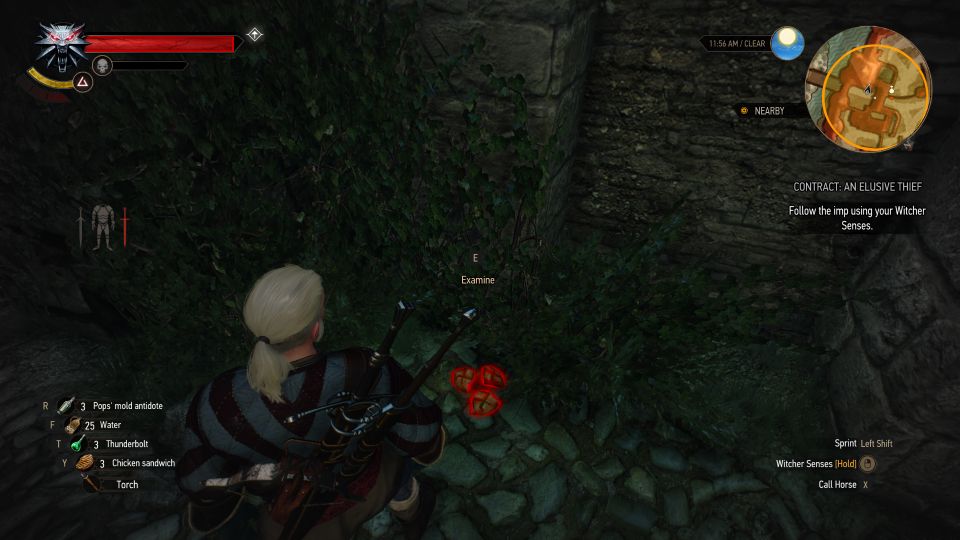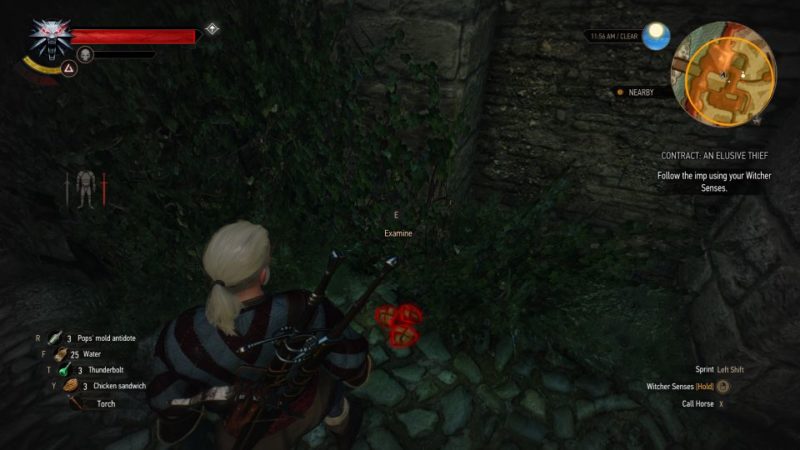 Next, you'll see more tracks on the wall, continue following it.
The tracks end at the bridge.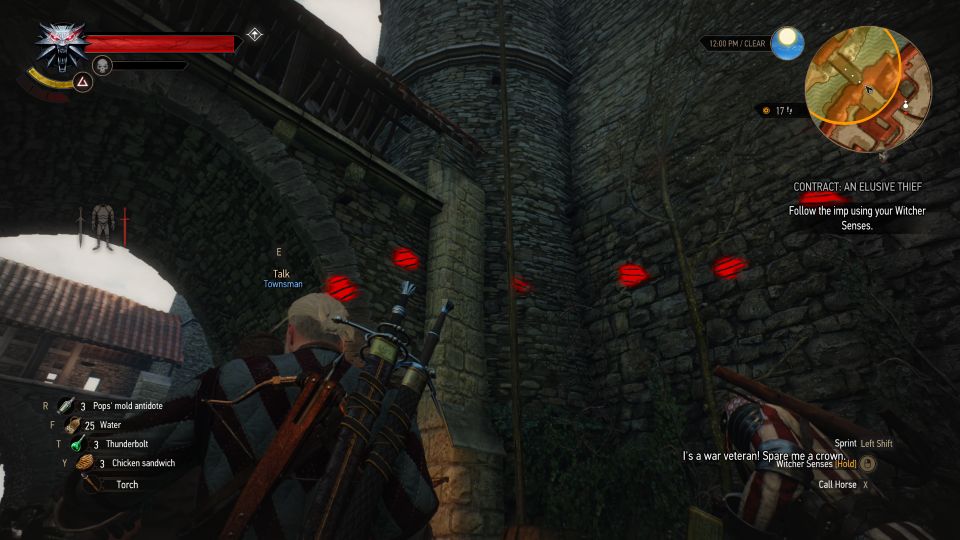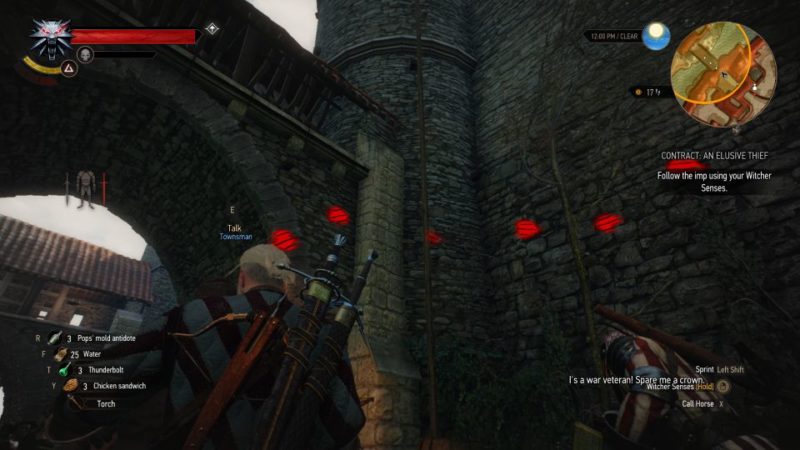 Jump down from the bridge to the water. Continue following the tracks from down here.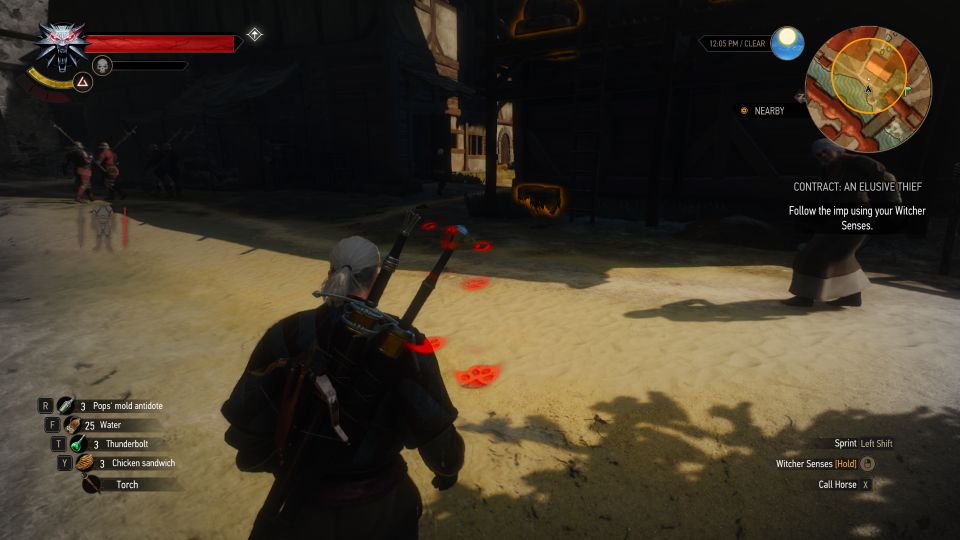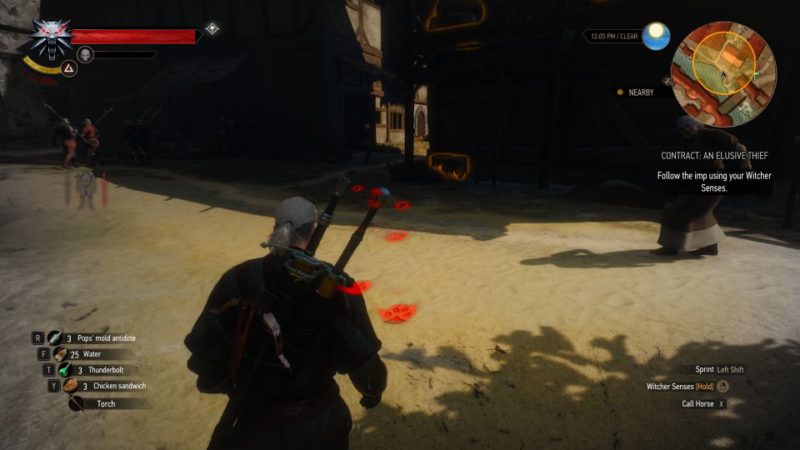 You should reach a house.
Search the house
Investigate the letter and you'll learn that the imp is a doppler.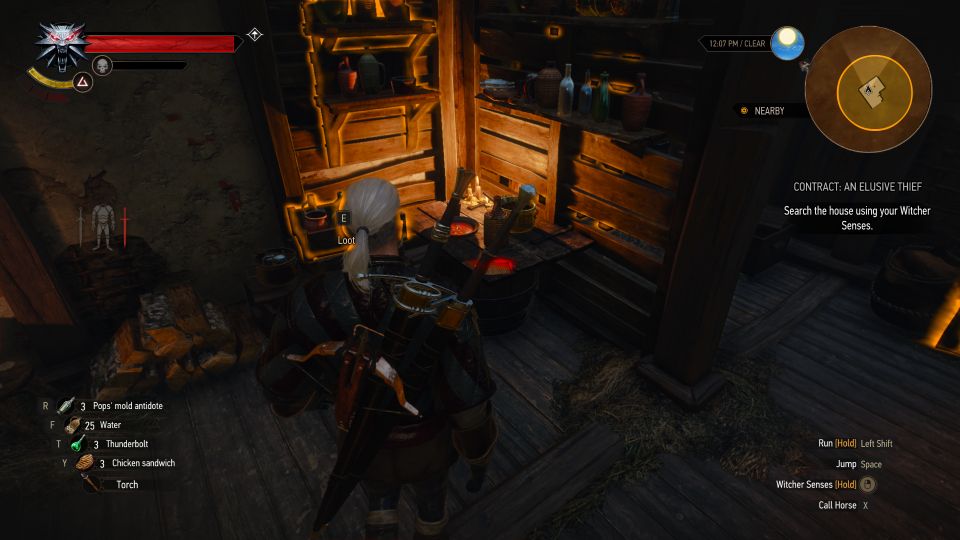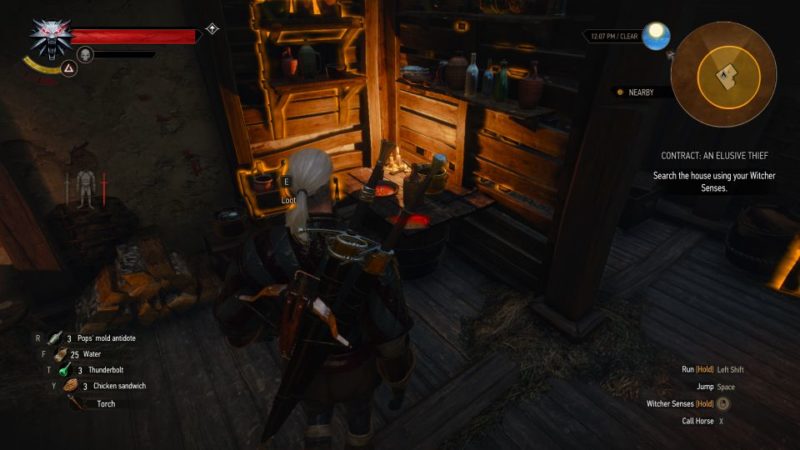 Next, go upstairs. You'll find some clothes beside the bed. Geralt will then get its scent.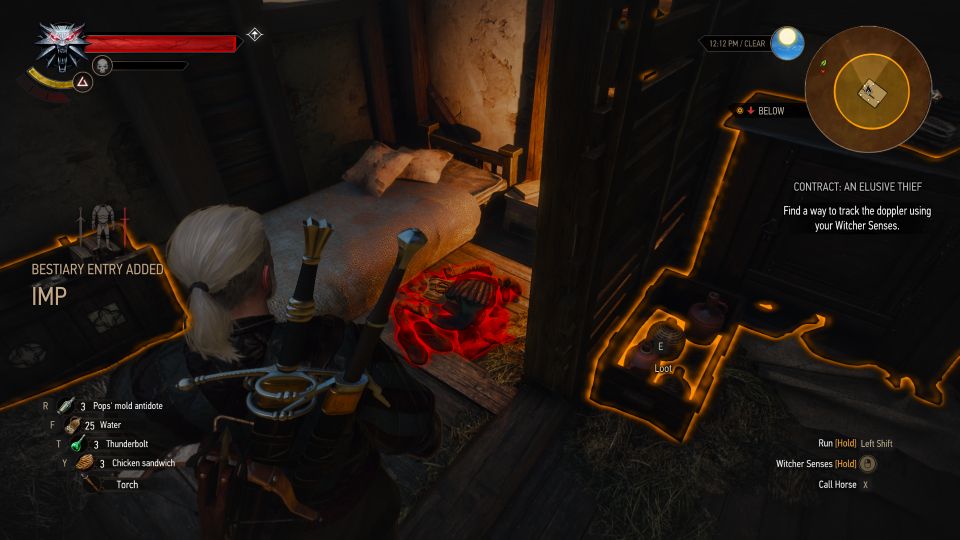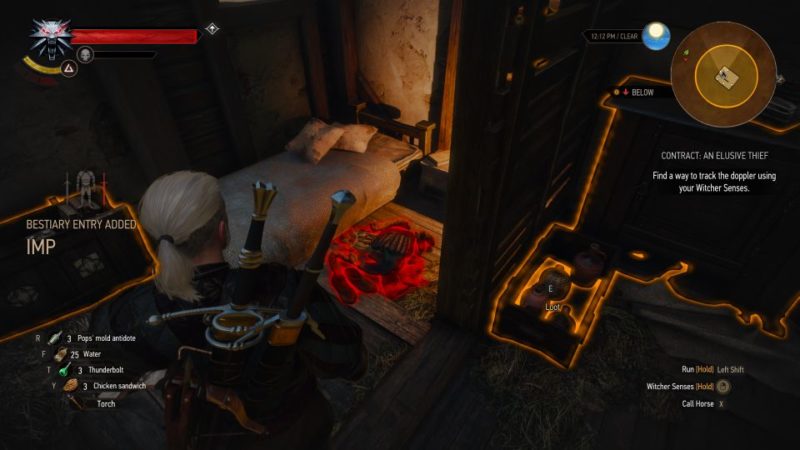 Follow the scent
To look for the doppler, follow the scent all the way.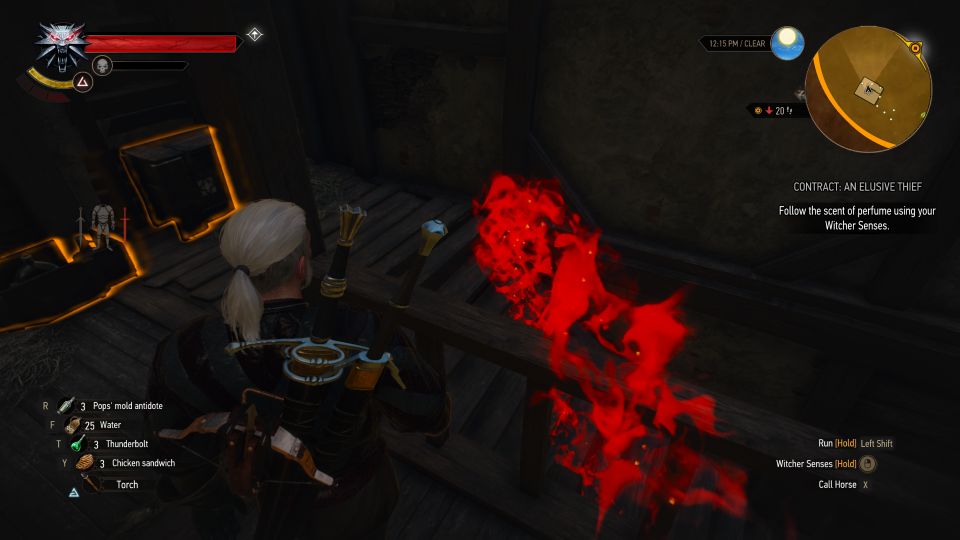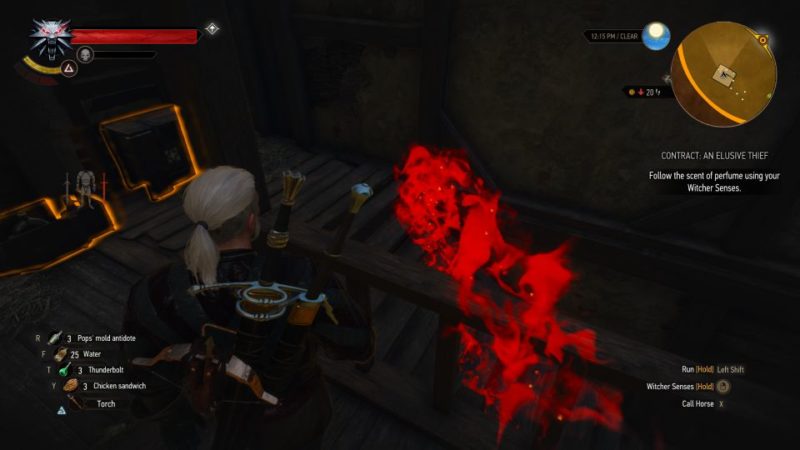 You will be led to this Temple Guard. Speak to him.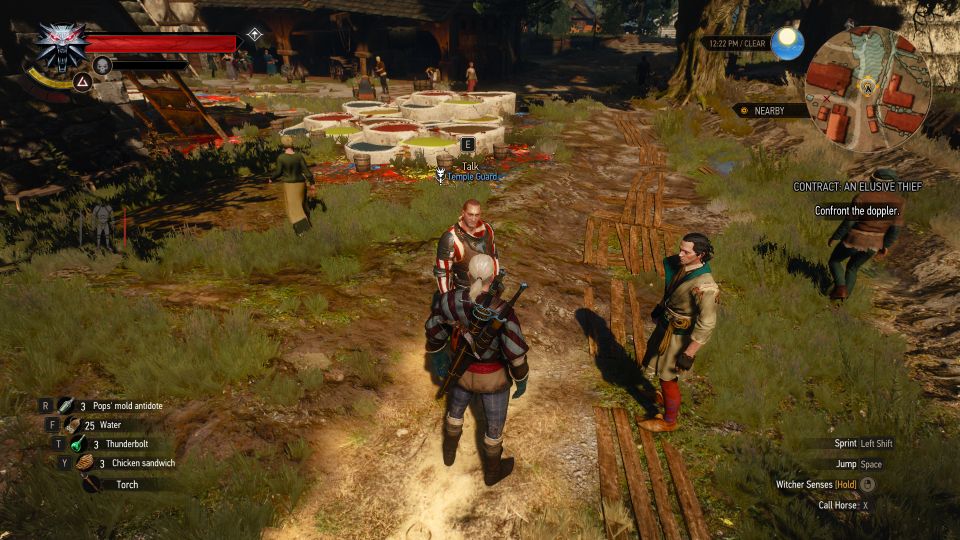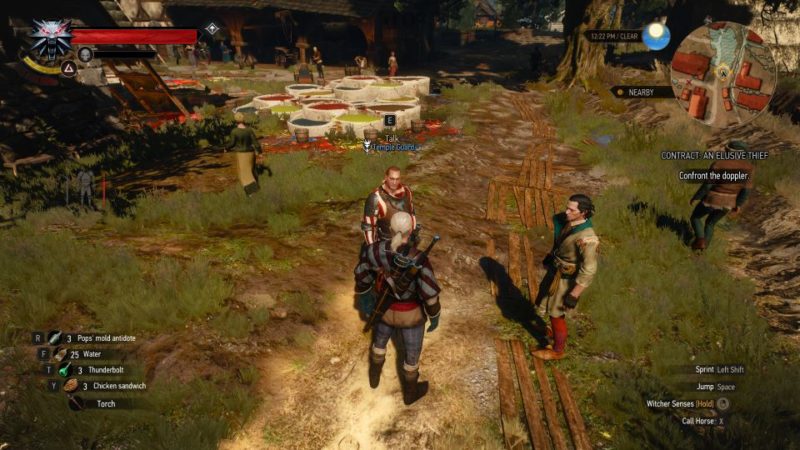 Catch the doppler
He then runs away, chase after him and talk to him to 'catch him'.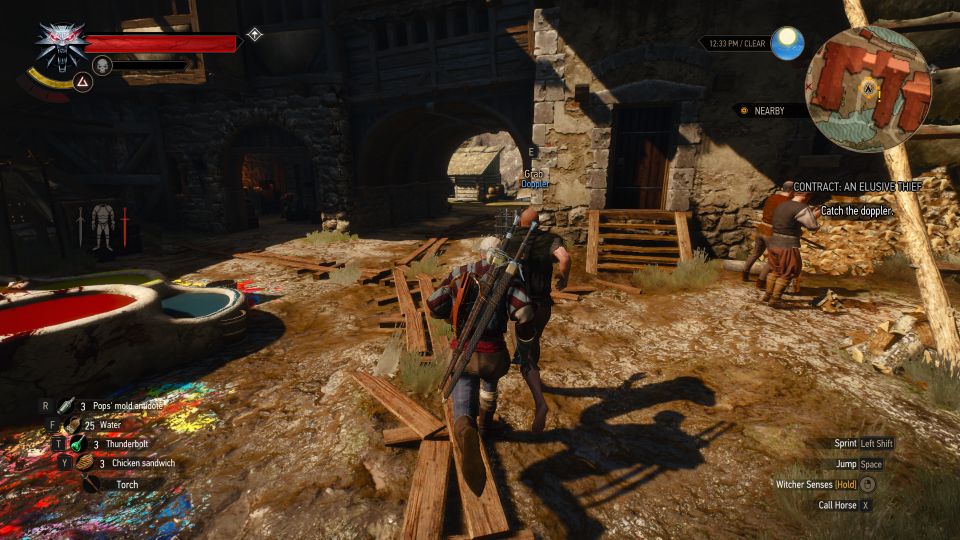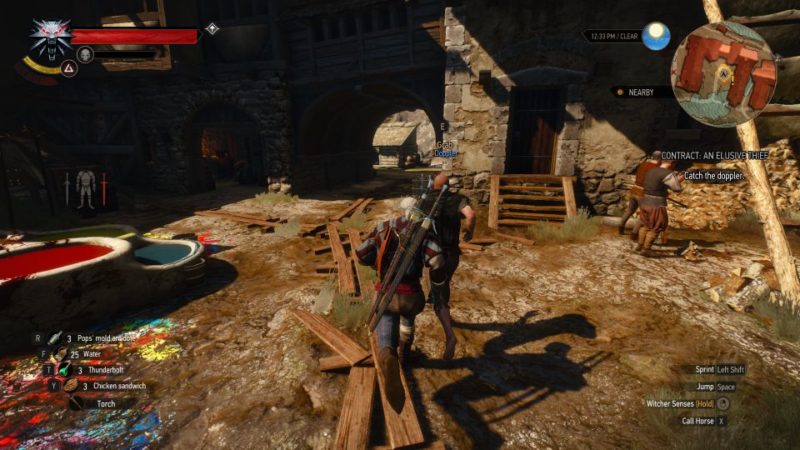 Defeat the doppler
He will then transform into your mirror image. Defeat the doppler and he'll surrender.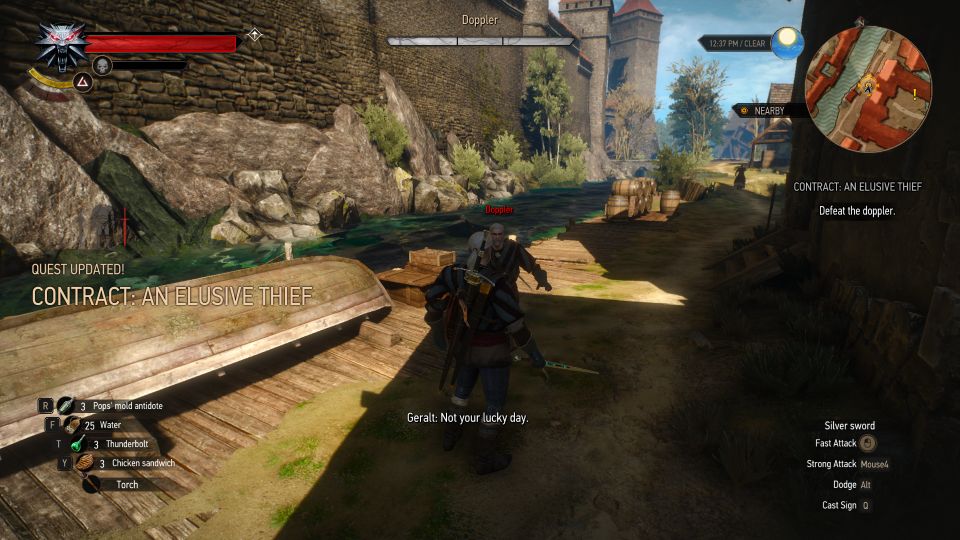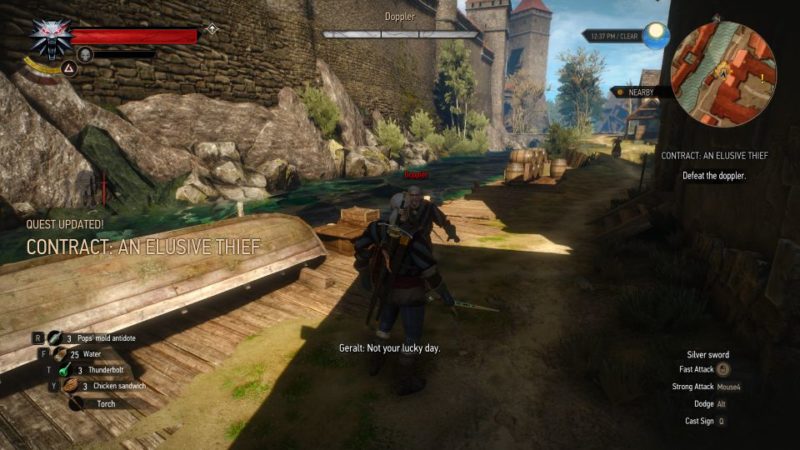 Leave Novigrad or kill the doppler
Here, you can choose to ask him to leave Novigrad or just kill him.
If he leaves, he'll give you some crowns in return (about 200+). However, Sylvester won't be happy with it and pays you half the contract price. He'll also not do business with you.
Killing the doppler should get you the full reward, but it may not be a good option as the doppler will give you a good sum for sparing him.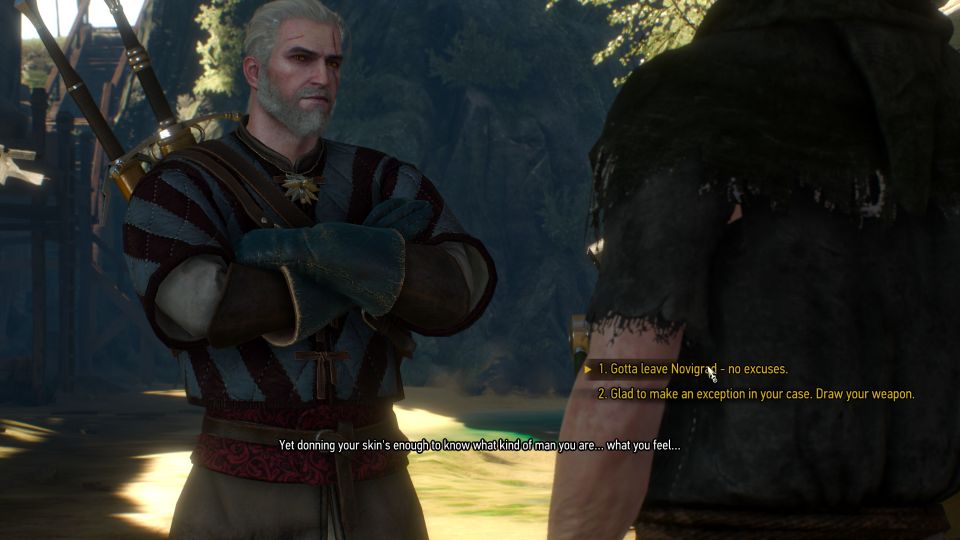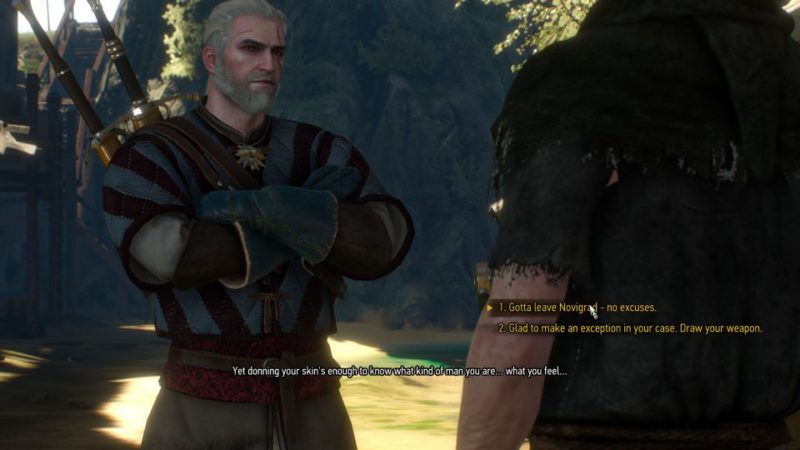 ---
Related articles:
Envoys, Wineboys – Witcher 3 Walkthrough
The White Lady: The Witcher 3 Contract Walkthrough
The Oxenfurt Drunk: The Witcher 3 Contract Walkthrough
Ugly Baby: The Witcher 3 Walkthrough And Guide
Doors Slamming Shut: The Witcher 3 Contract Walkthrough