The White Lady is a contract in Novigrad in The Witcher 3.
Your task is to help a widow get rid of the monster roaming the fields.
Here's a walkthrough of The White Lady in The Witcher 3.
Suggested level: 16 and above.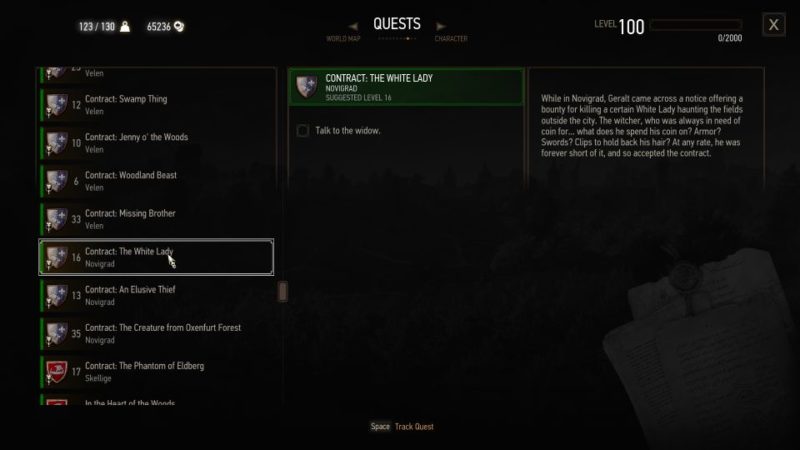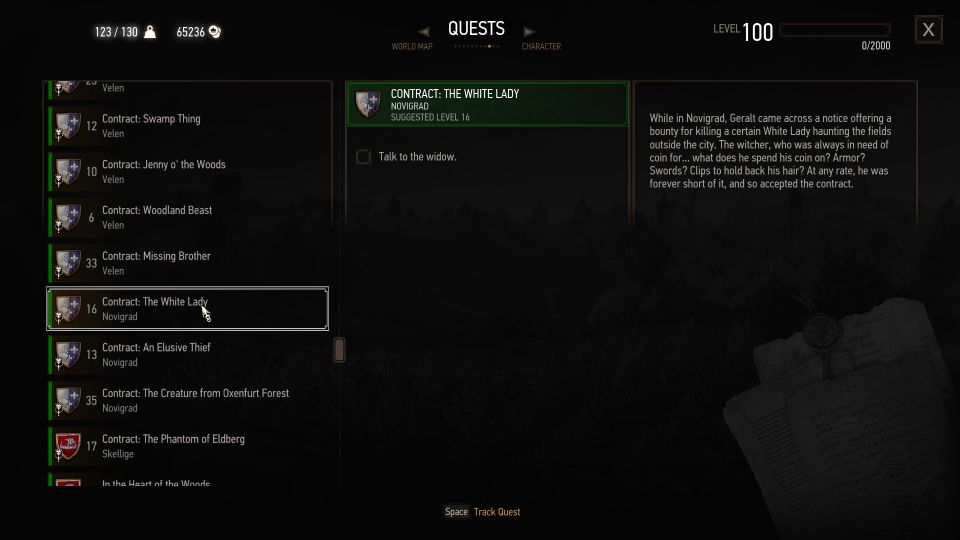 Talk to the widow
Head to the small hut outside of Novigrad city.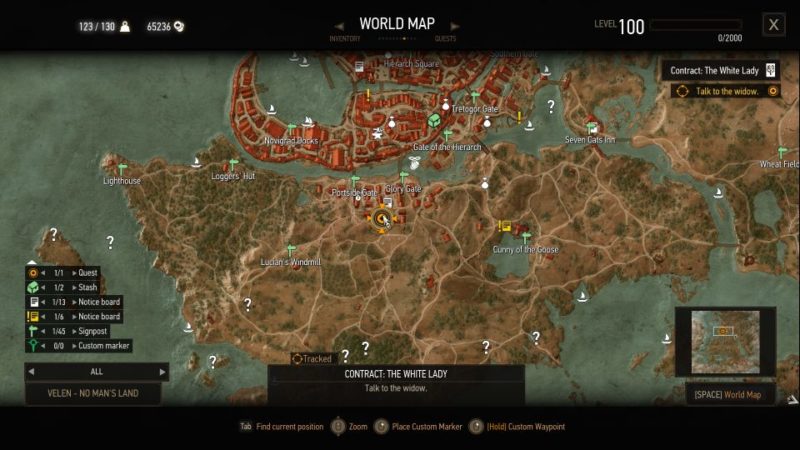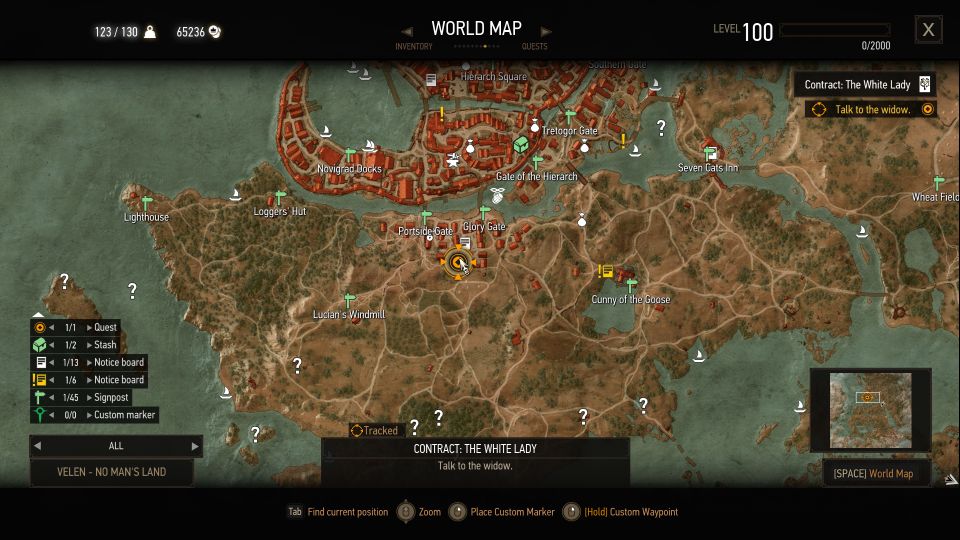 You will see a widow here. Talk to her to begin the contract.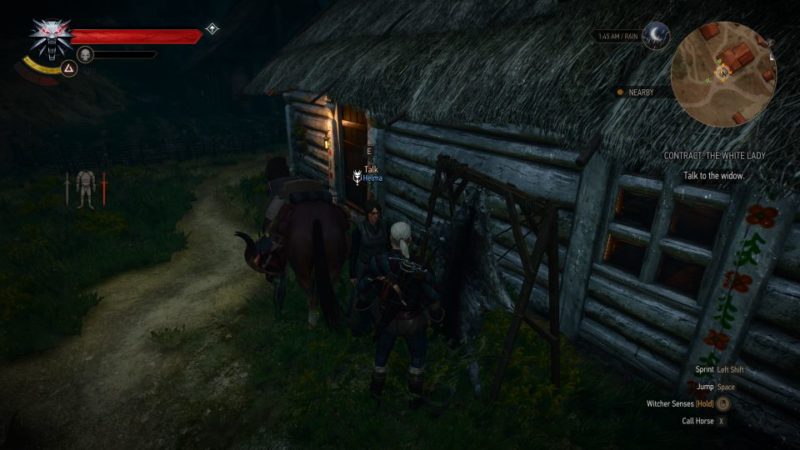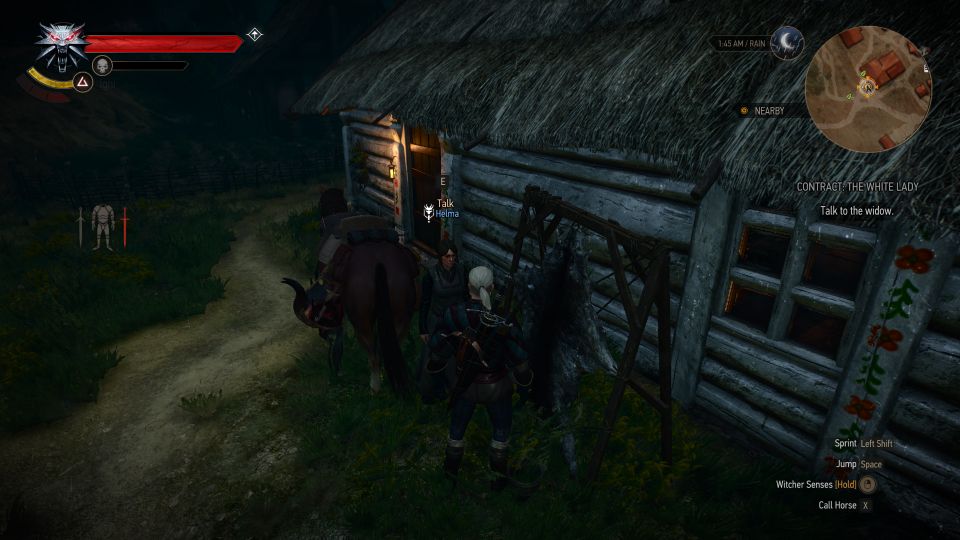 Investigate the site of attack
Head to the fields where the dead bodies are.
Examine all of the bodies. You'll notice that only 3 are here.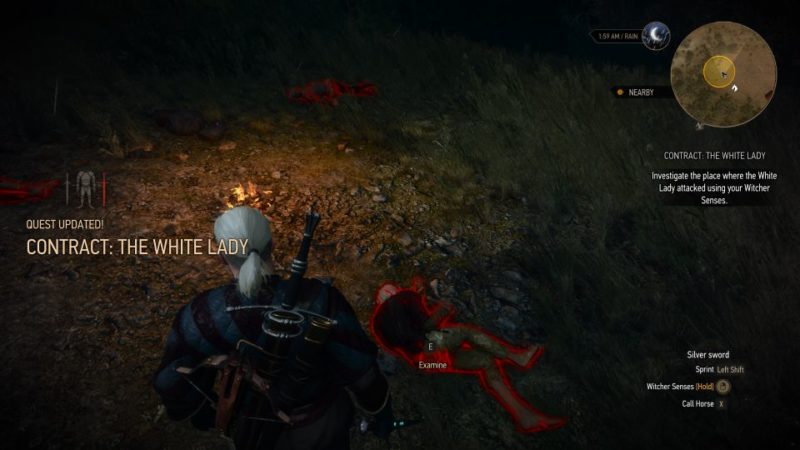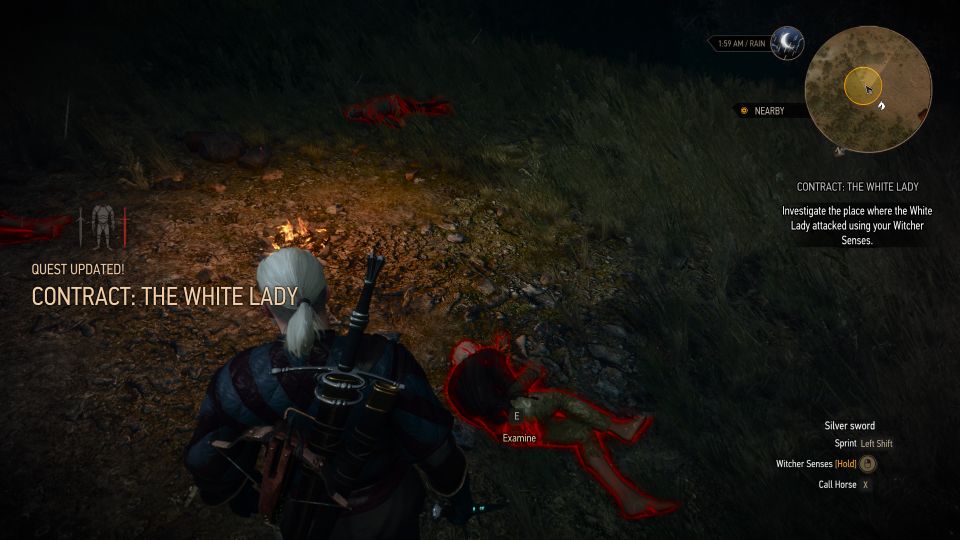 Look for the fourth body. Follow the tracks using your witcher senses.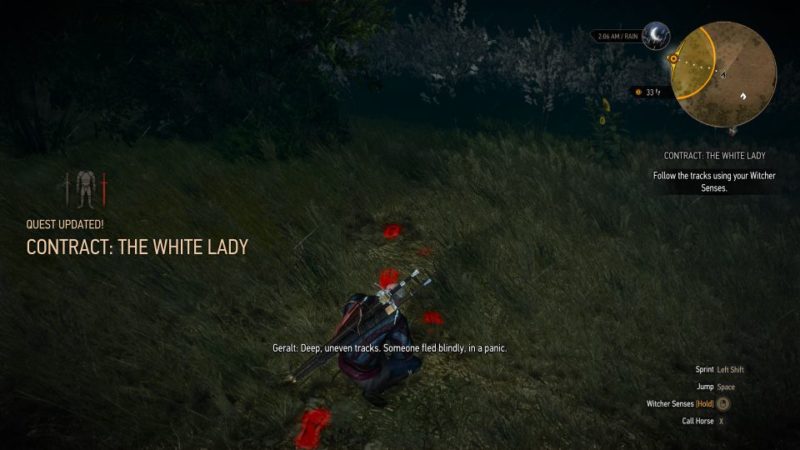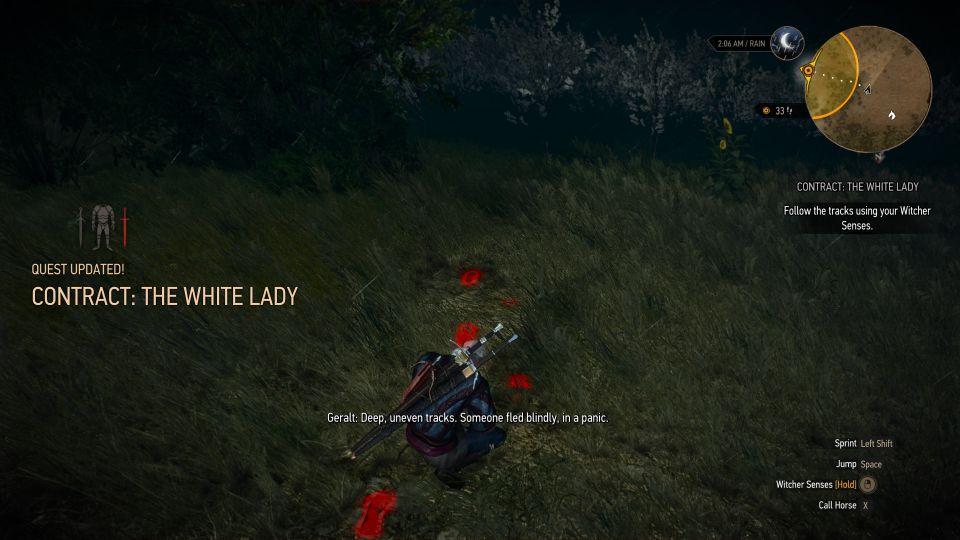 Investigate the cellar
The tracks will lead you to the ruined tower. Investigate the clues here.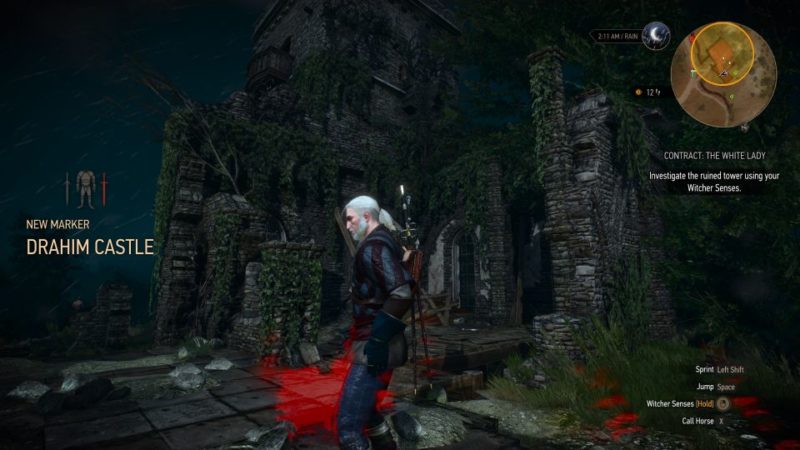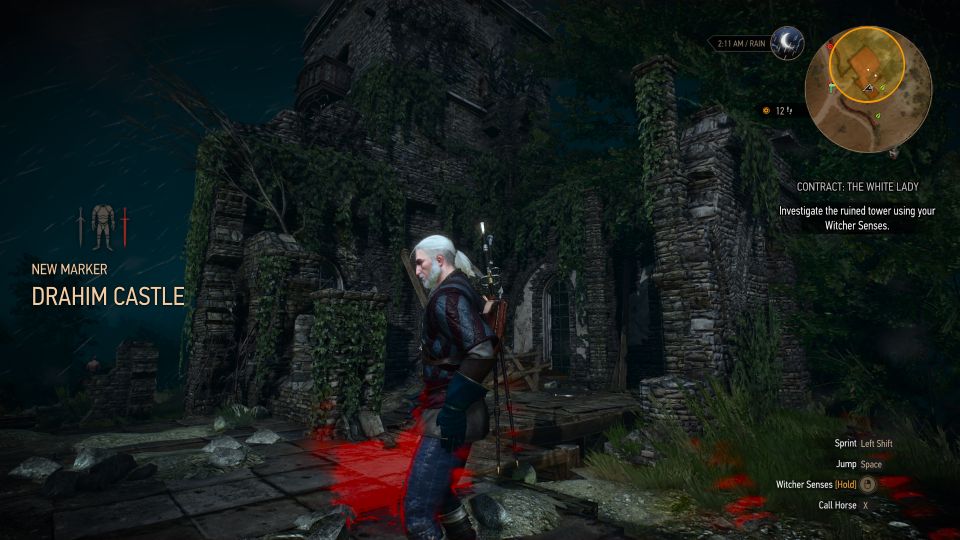 It will lead you to the cellar. You'll find the fourth body here. Examine it.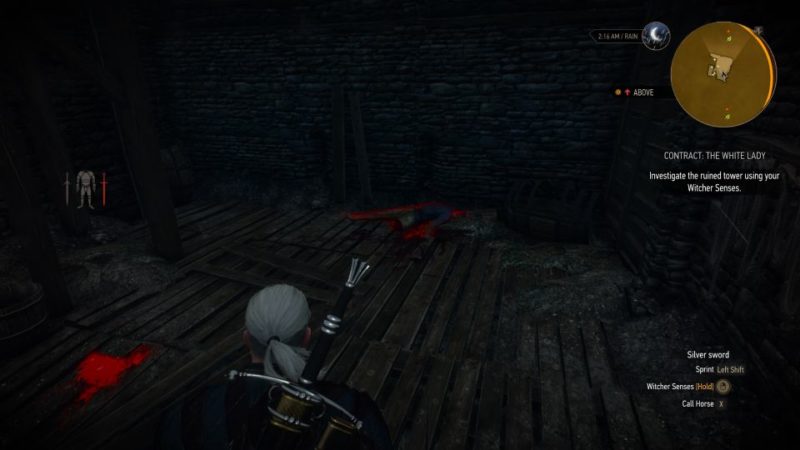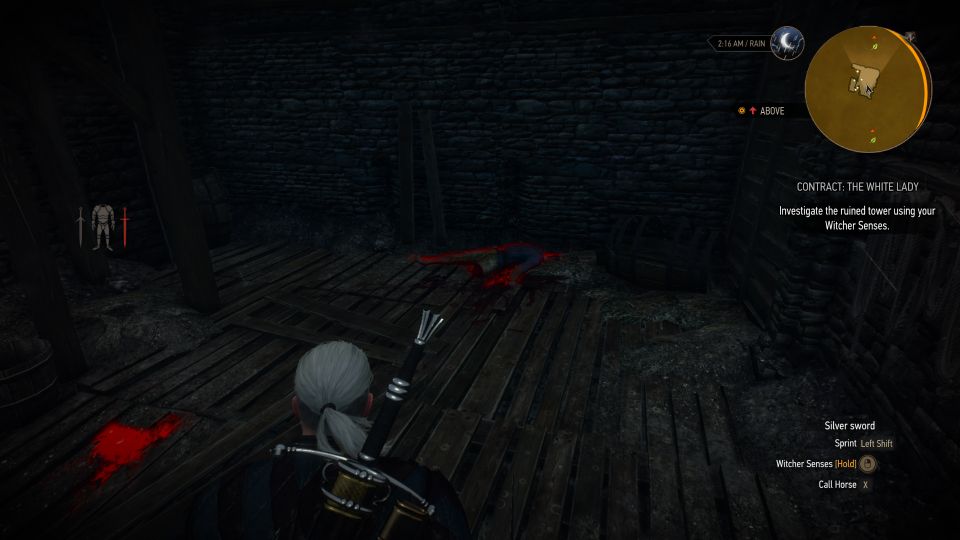 Speak to the widow
Return to the widow as Geralt suspects the monster is a noonwraith.
She'll then tell you more about the girl who died and give you the dagger.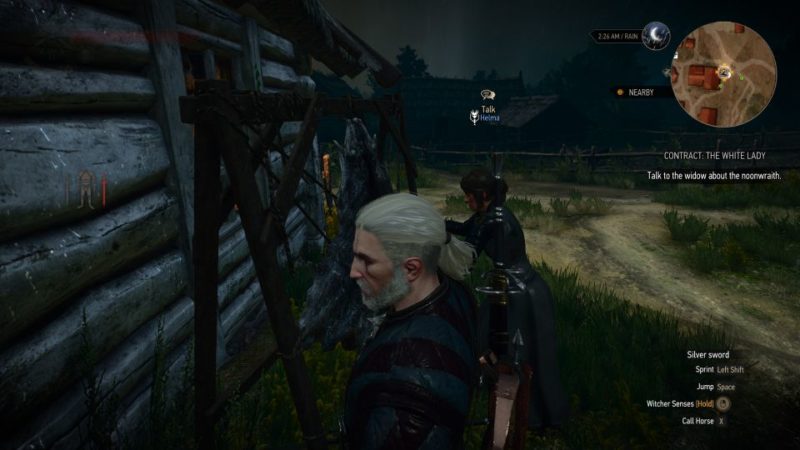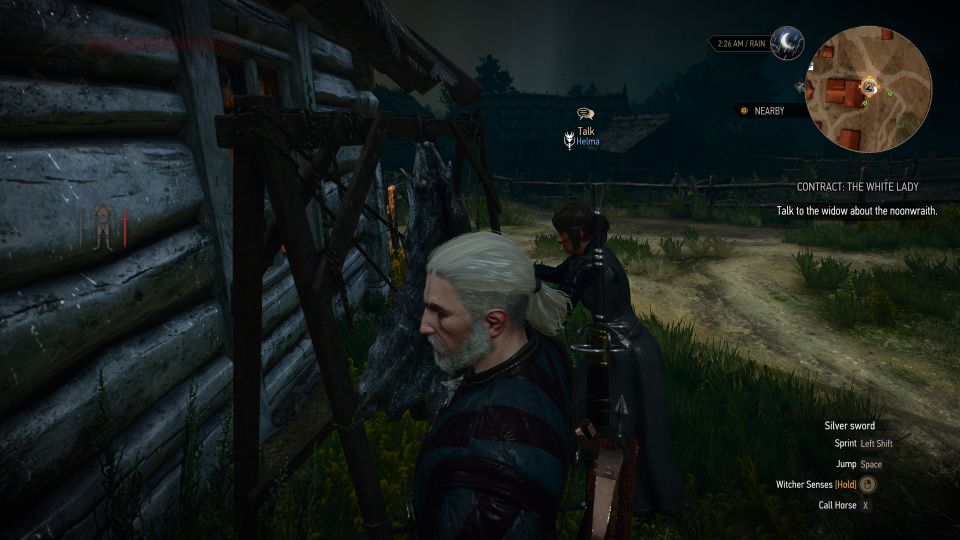 Throw the dagger into the fire
Head back to the fire where the dead bodies are. Throw the silver dagger by interacting with the fire.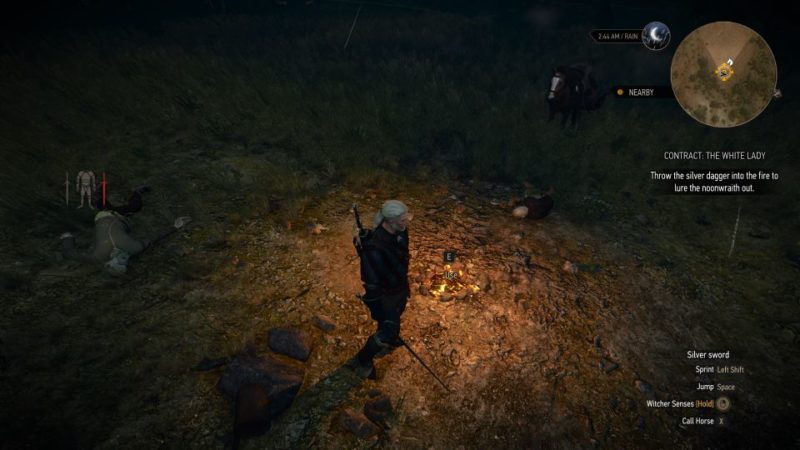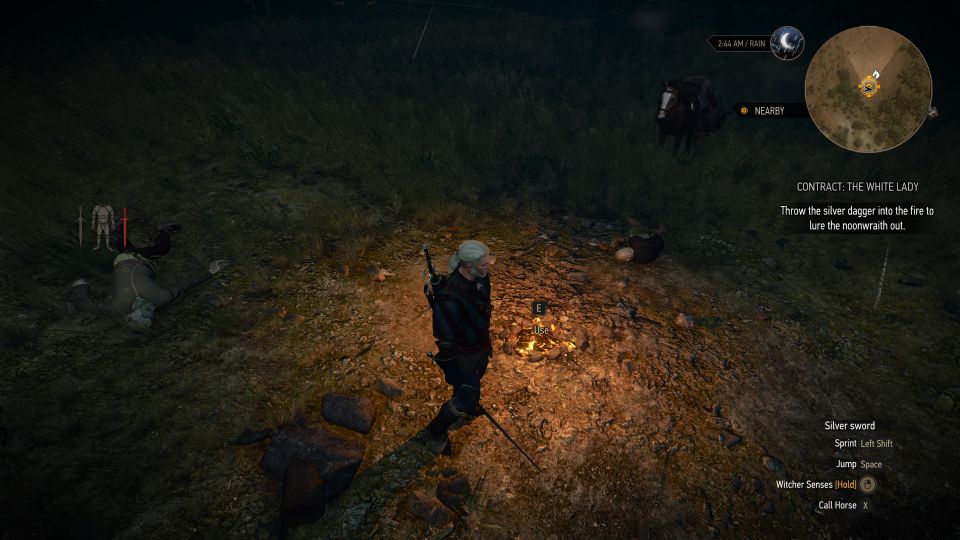 You'll then need to meditate until morning. The noonwraith appears in the morning.
Kill the noonwraith
After it spawns, kill it.
Like most monsters, it can disappear and reappear elsewhere.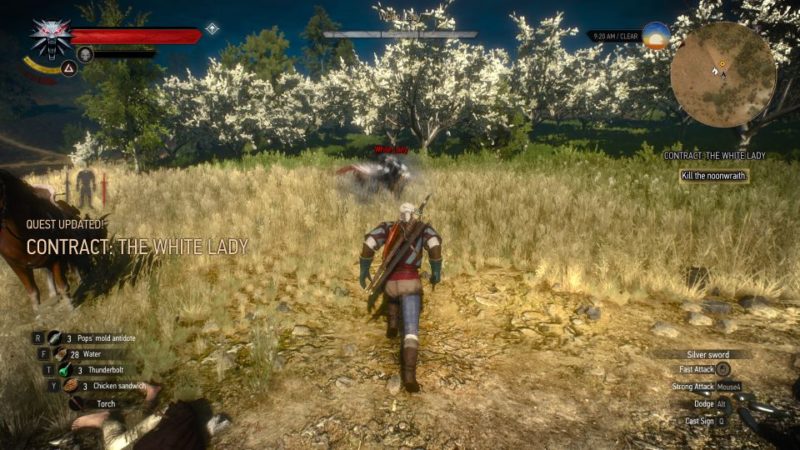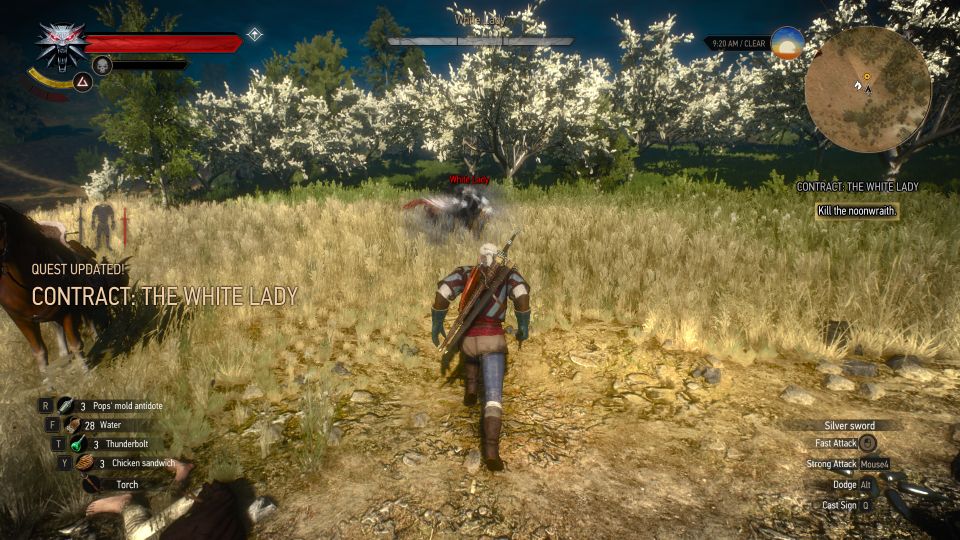 After some time, it disappears and creates 3 illusions. Destroy the 3 illusions before the noonwraith appears again.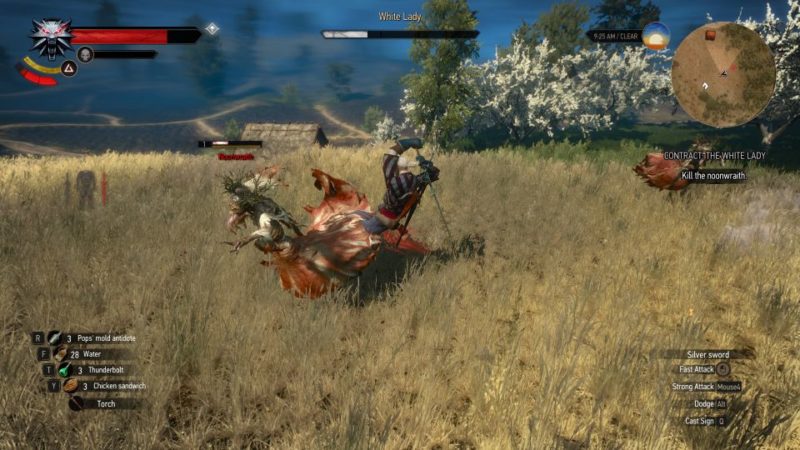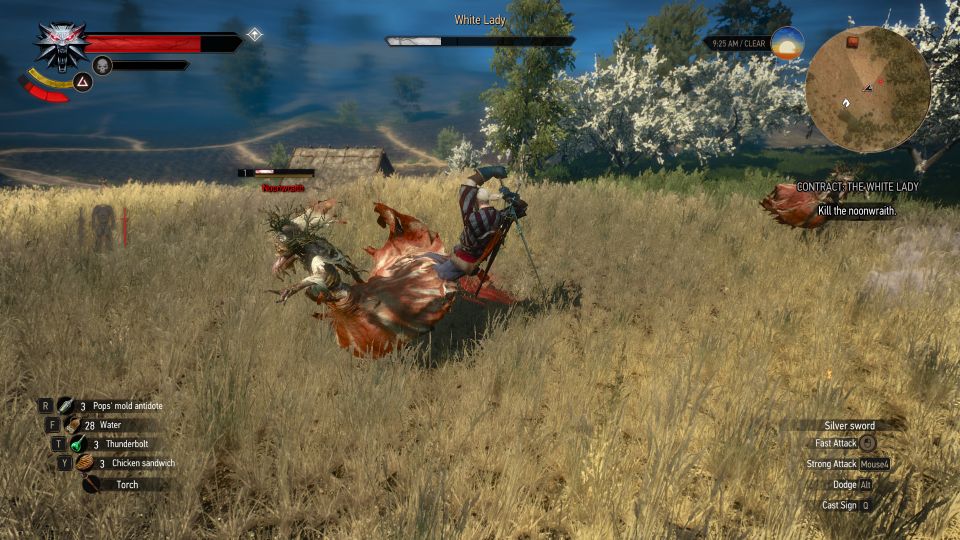 After killing the monster, pick up the trophy.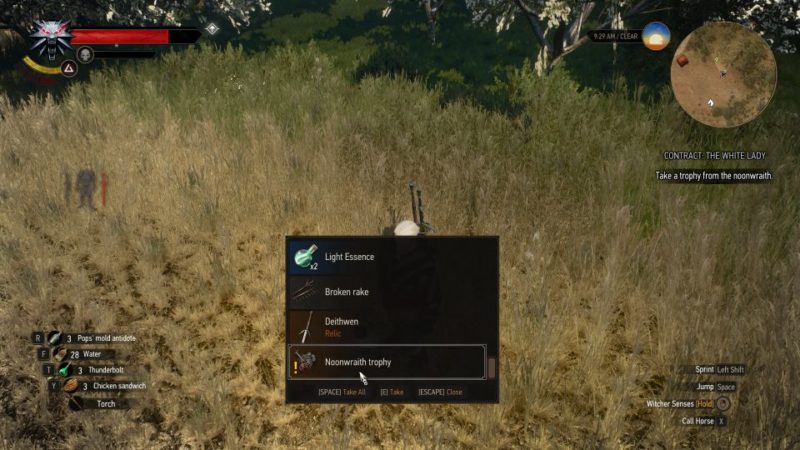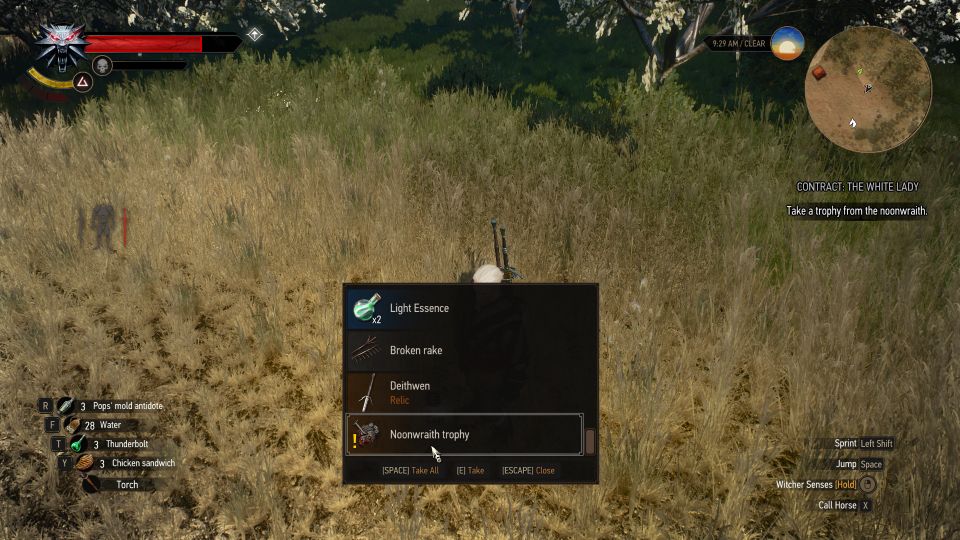 Return the trophy to the widow to collect your reward.
---
Related articles:
An Elusive Thief: The Witcher 3 Contract Walkthrough
The Oxenfurt Drunk: The Witcher 3 Contract Walkthrough
Ugly Baby: The Witcher 3 Walkthrough And Guide
Doors Slamming Shut: The Witcher 3 Contract Walkthrough
On Thin Ice: The Witcher 3 Walkthrough And Guide