Now or Never is a secondary quest in Novigrad in The Witcher 3.
Your task is to help Triss and the mages escape from Novigrad by clearing the sewers.
Here's a walkthrough of Now or Never in Witcher 3.
This quest is suggested for level 14 and above. You'll also have to make a decision on whether Triss should stay or leave.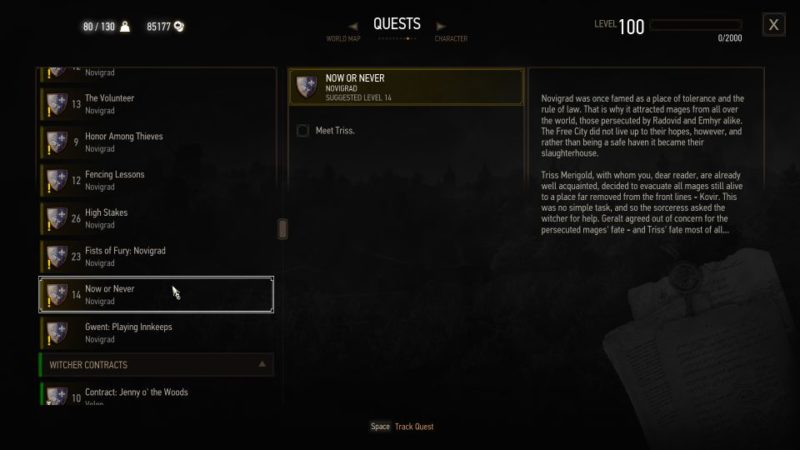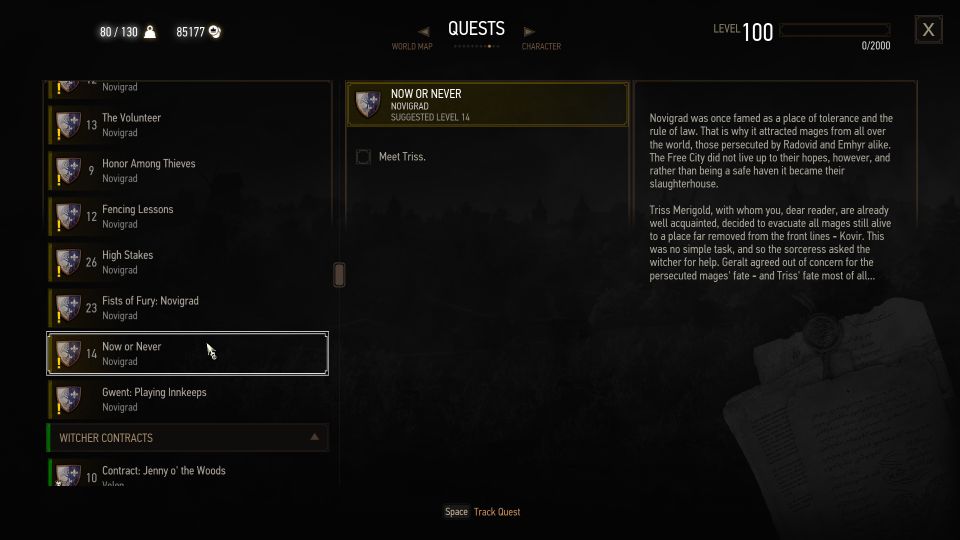 Meet Triss
To begin the quest, meet Triss at her normal hideout.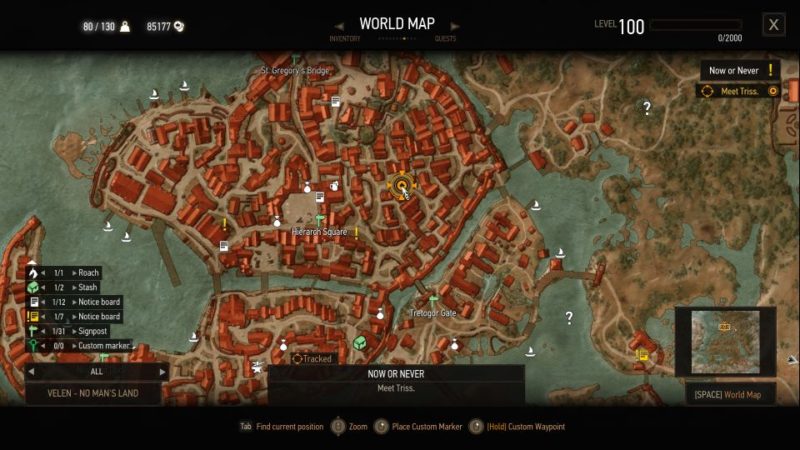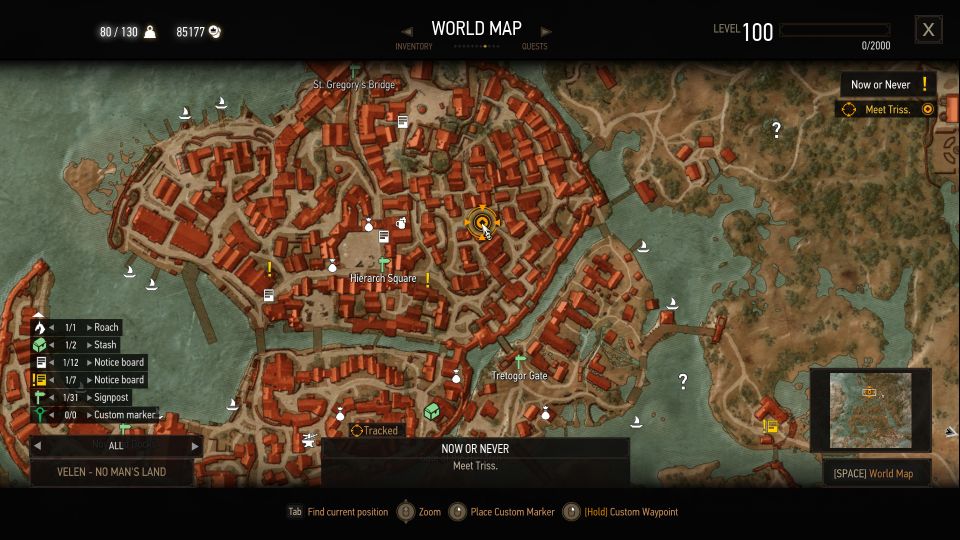 Enter the building and you'll hear her talking to the landlords.
They want her necklace in return for protecting her against the temple guards. You can choose to stop it or don't react.
Triss doesn't mind giving away her necklace.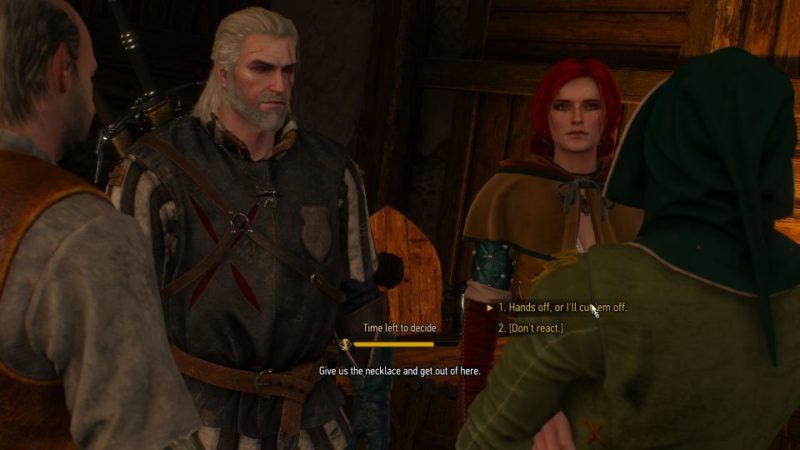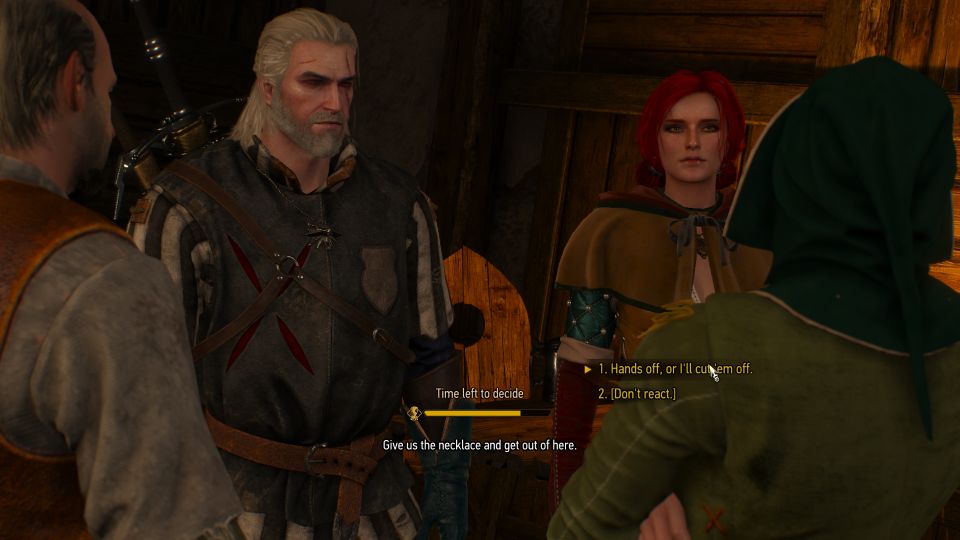 Help Anisse and Berthold (or help Olivier)
Here, you need to make a choice.
If you choose to save Anisse and Berthold, it will mean that Olivier dies. Anisse and Berthold should live if you do things right.
If you choose to save Olivier instead, Anisse and Berthold would be dead.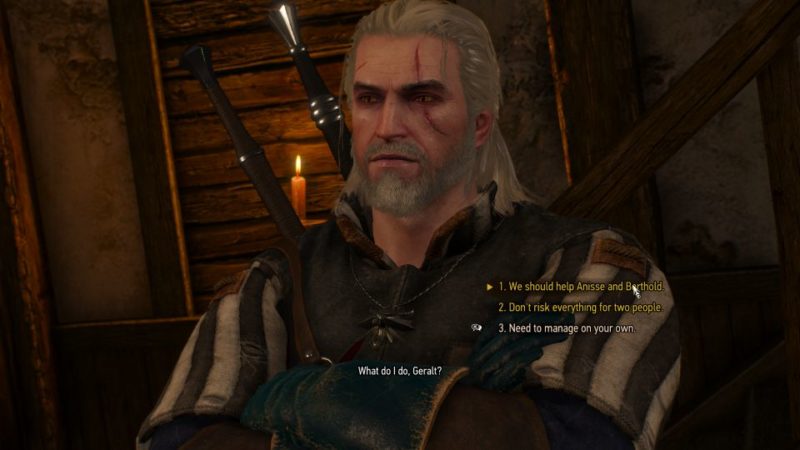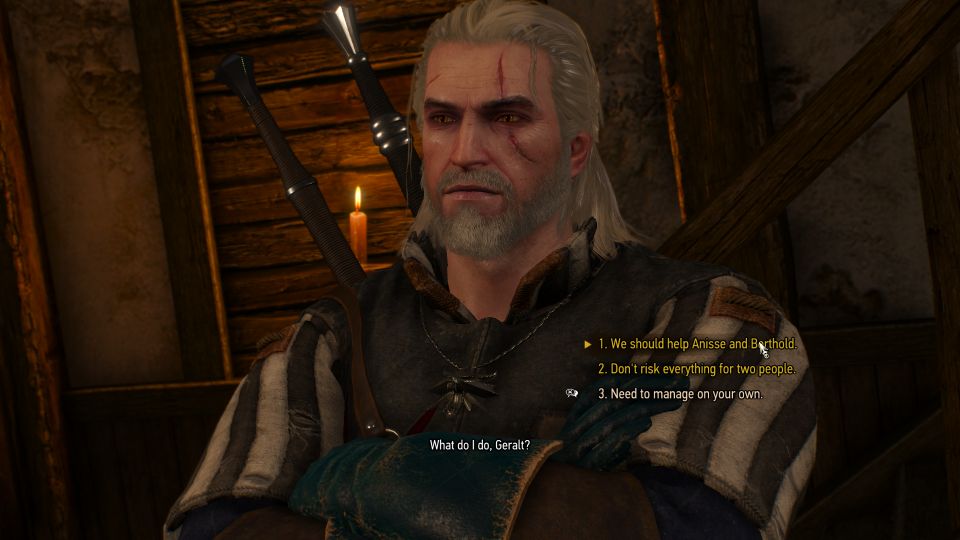 We chose to save Anisse and Berthold instead. Follow Triss to the hideout.
You'll encounter some temple guards on the way.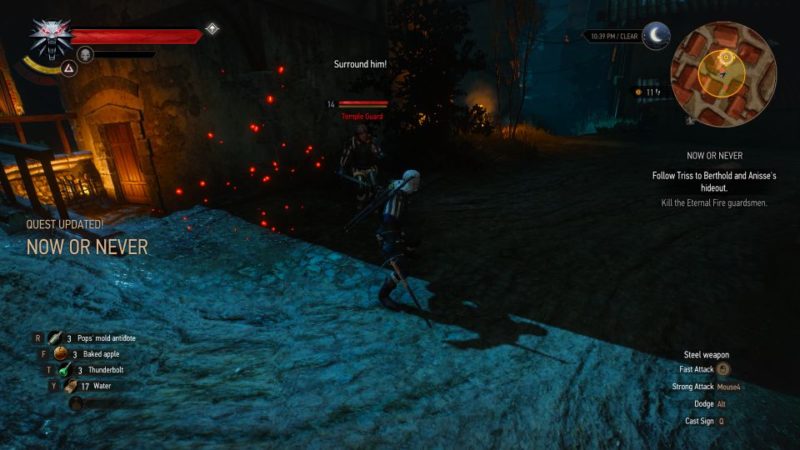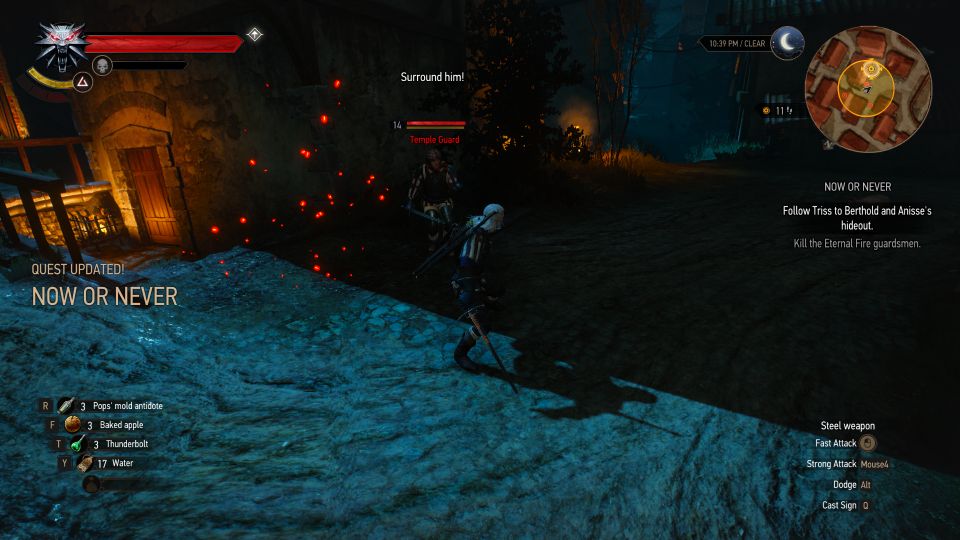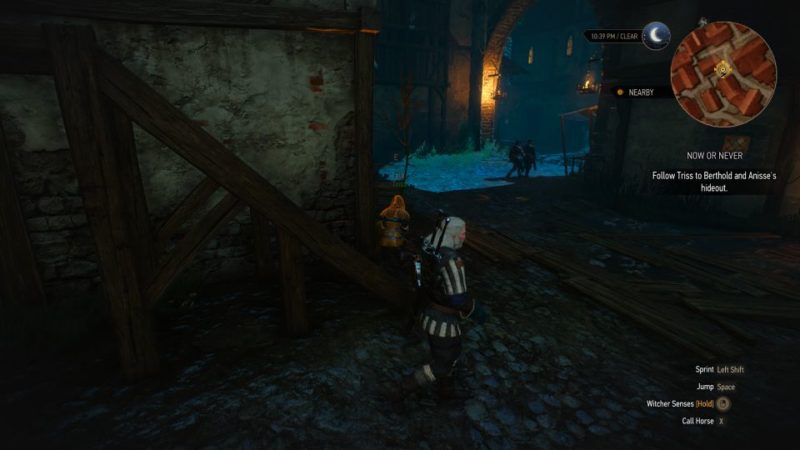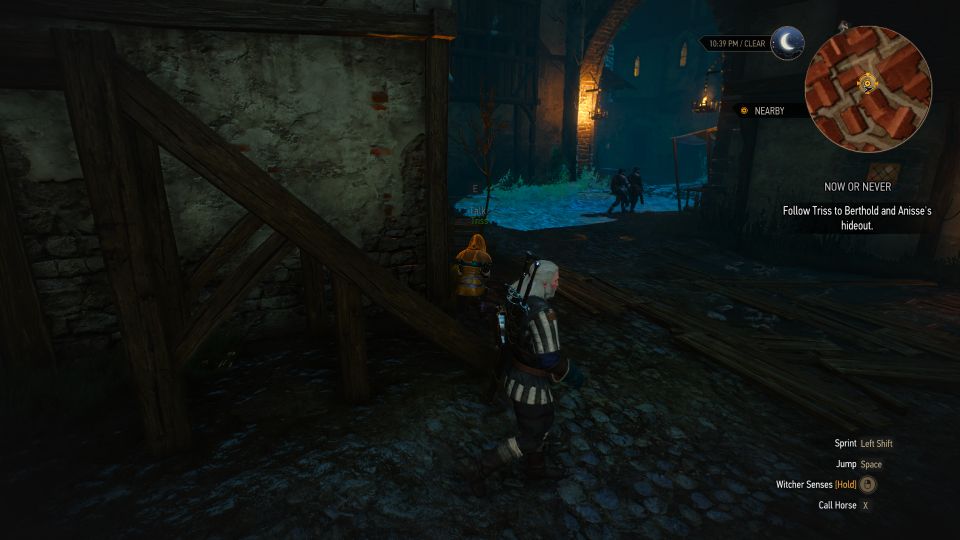 Don't let Berthold and Anisse die
Once you're at the hideout, you'll see the two of them cornered by the witch hunters.
Take out the witch hunters quickly so that Berthold and Anisse survives.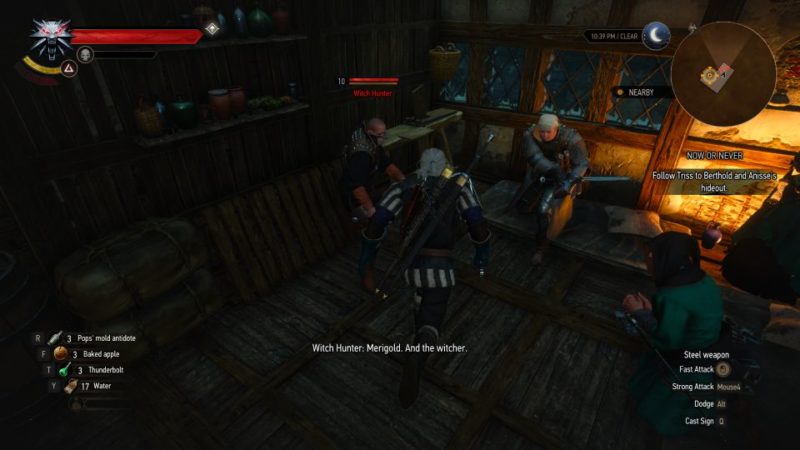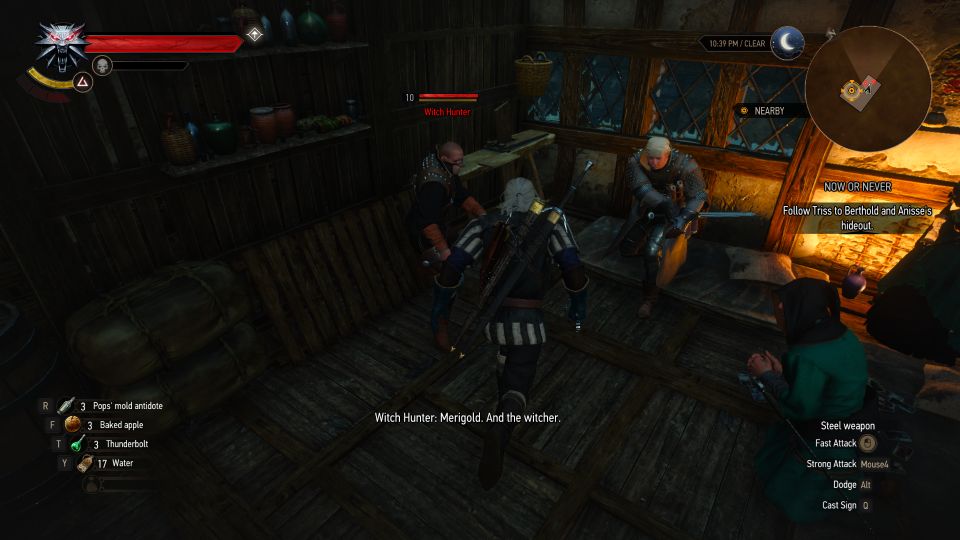 You'll then need to convince Berthold to leave. Use delusion.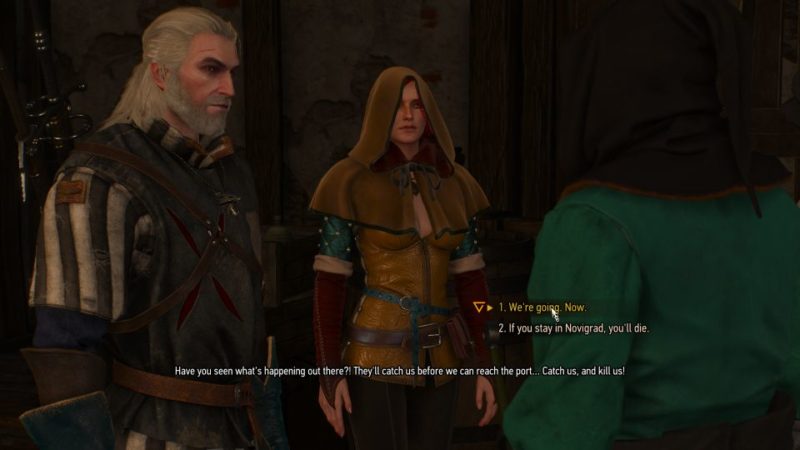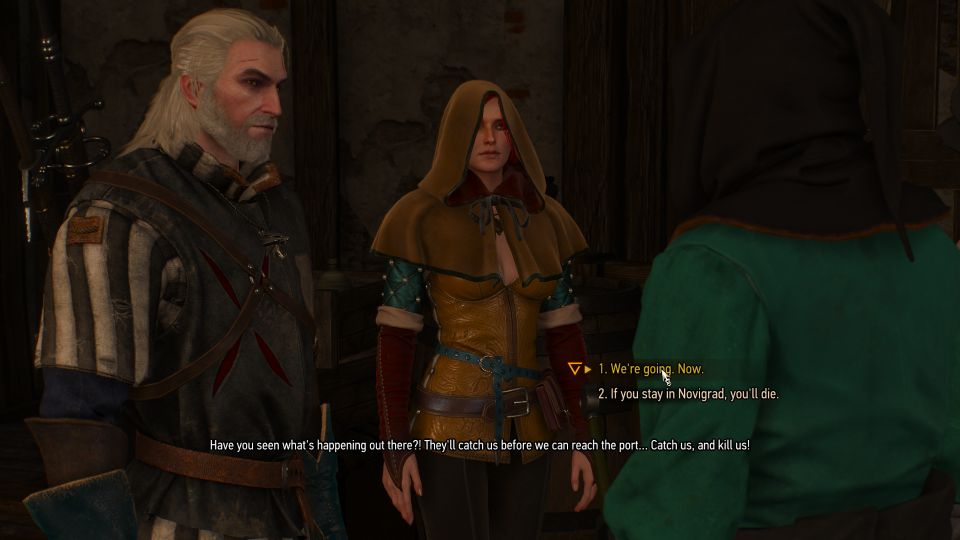 Follow Triss to the mages' hideout
Next, head to the mages' hideout.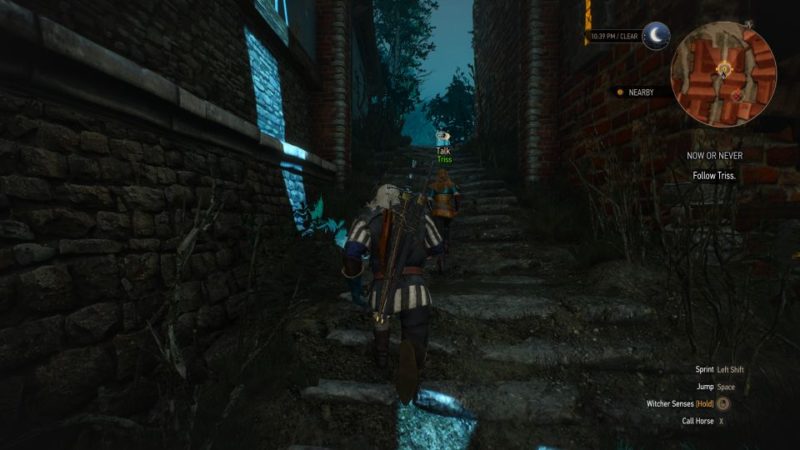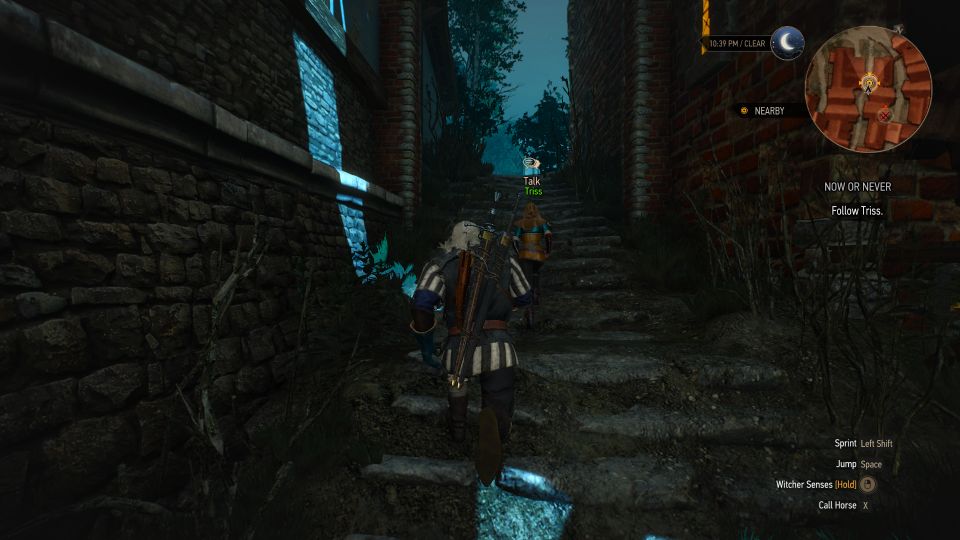 Once you're in the area, you'll see more witch hunters.
Kill them all. You'll then discover that Olivier is already dead.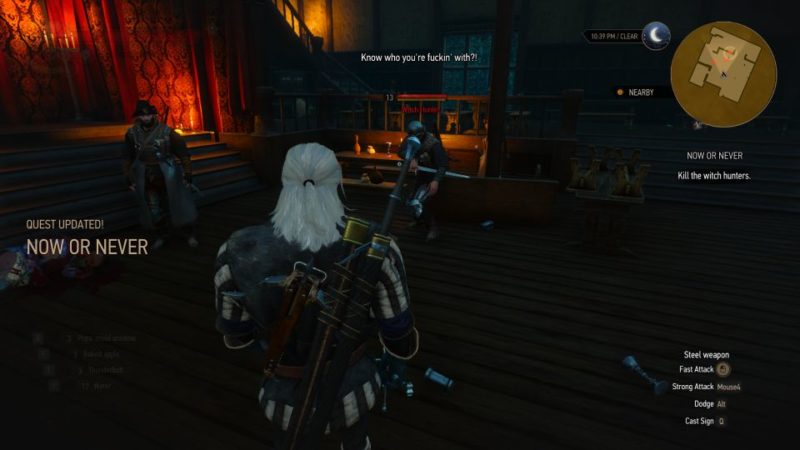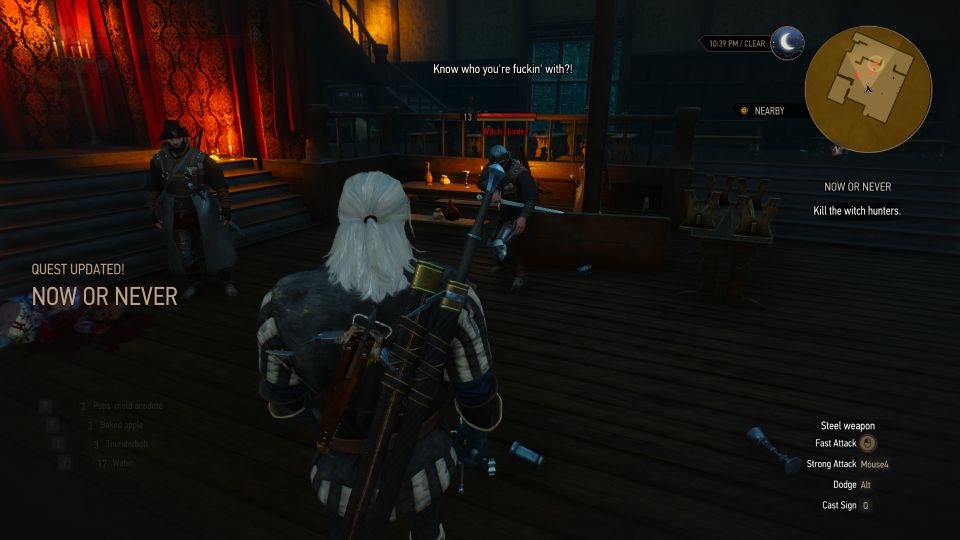 Enter the hideout to meet the surviving mages.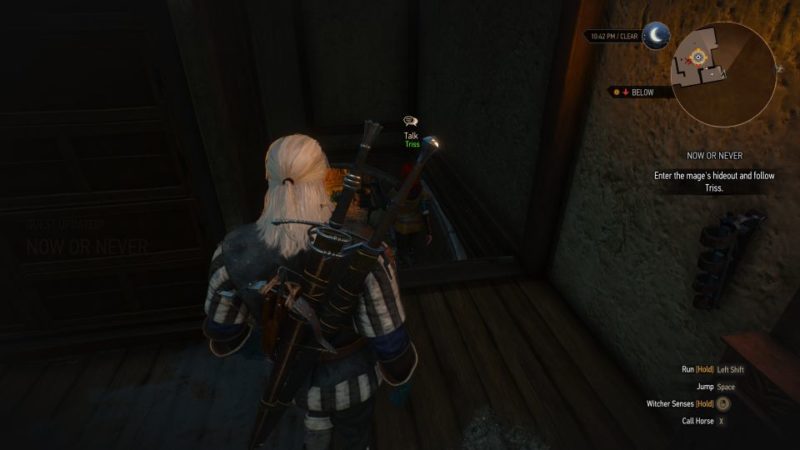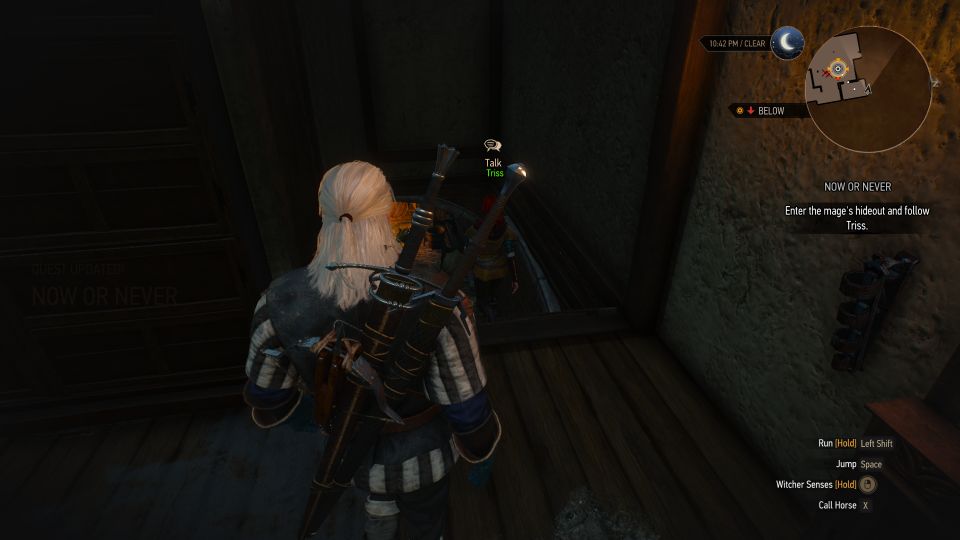 Find a path through the sewers
Geralt will volunteer to clear the sewers to make a path.
Head down and get rid of the monsters first.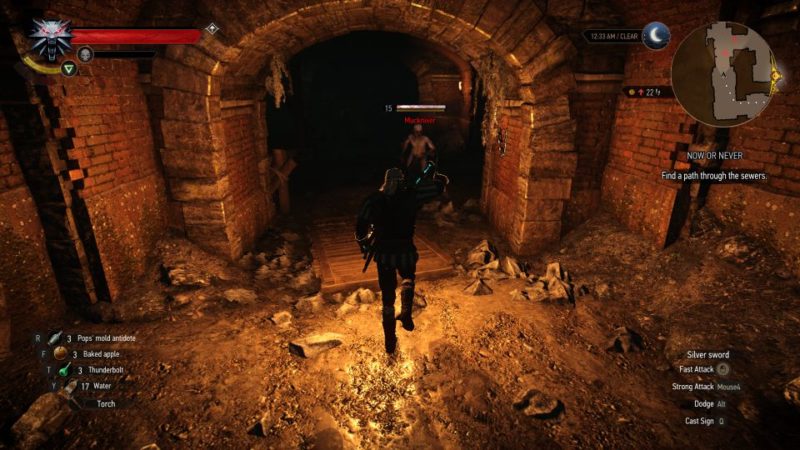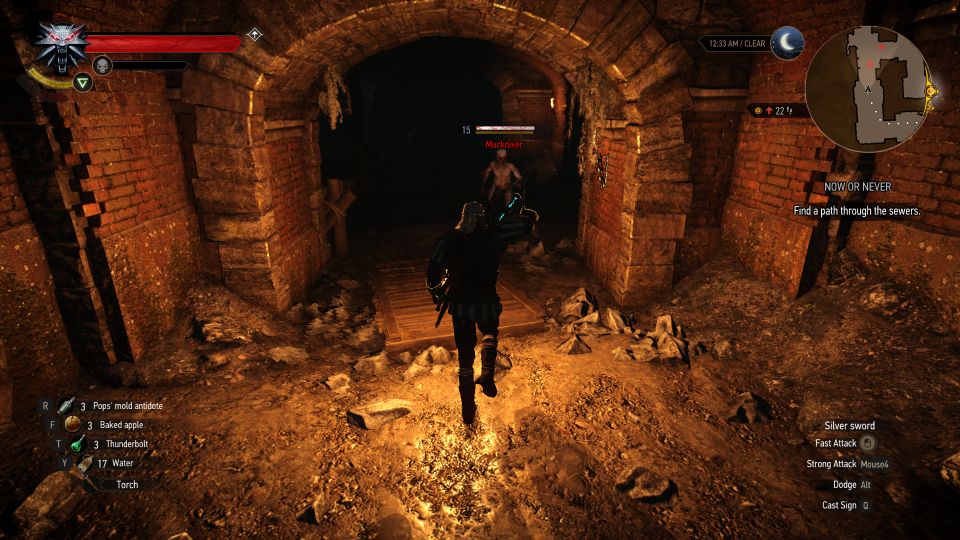 Go until you reach a dead end. Using your witcher senses, you will see a breakable wall.
Use Aard to blast it open.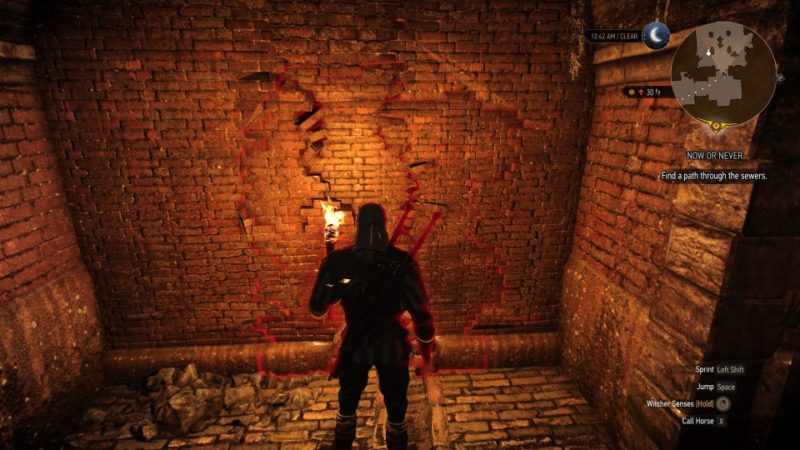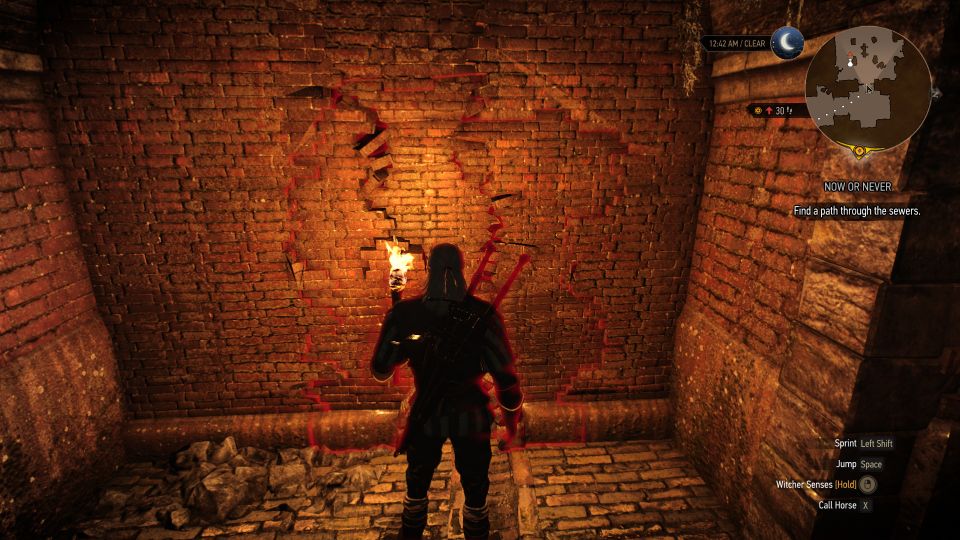 Continue going and you'll reach a library. You can loot all of the books here first.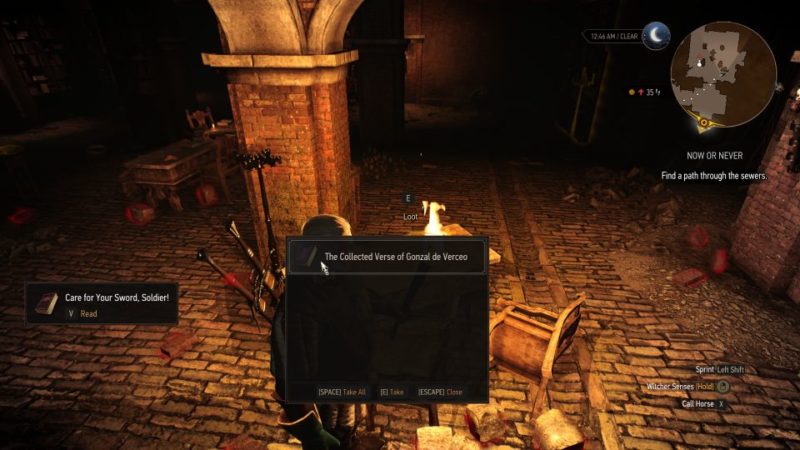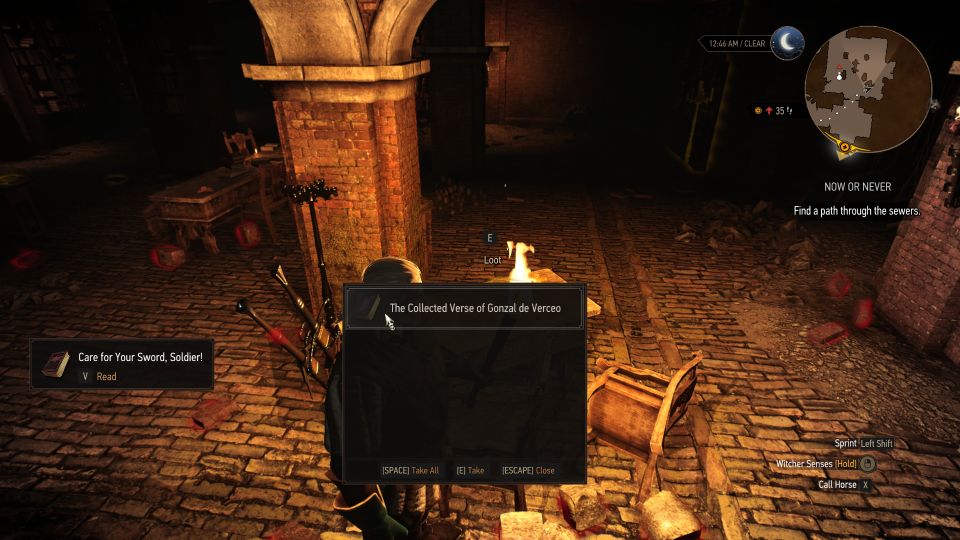 Continue going until you find another breakable wall. Blast it open.
Also, walk slowly so that Triss manages to keep up with you, or you'll need to go back and get her.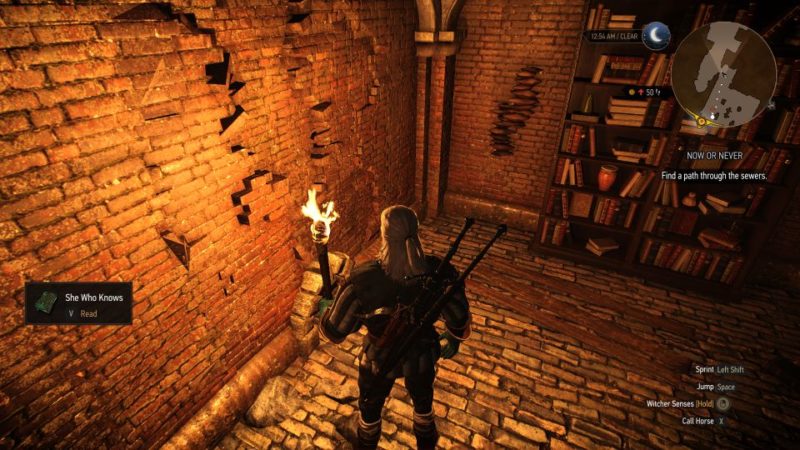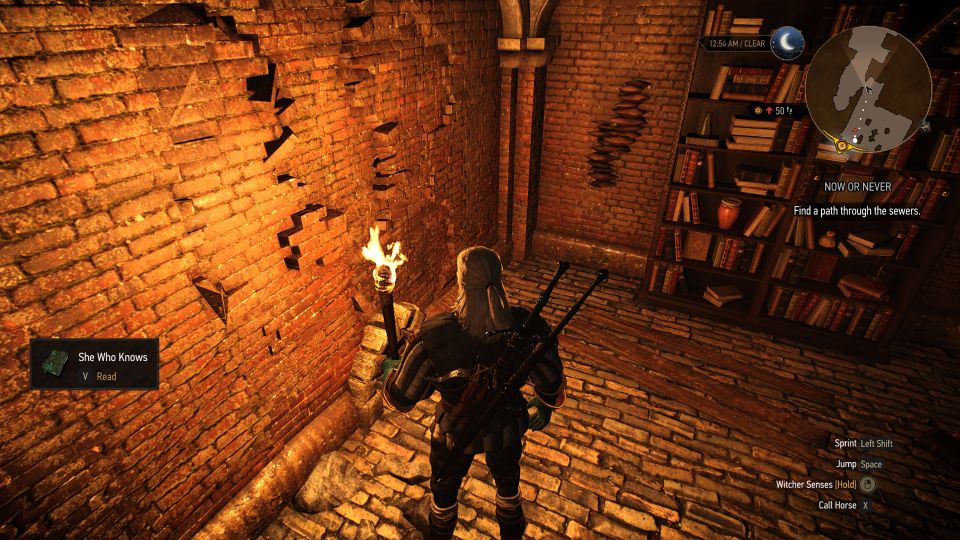 Continue going and clearing the monsters.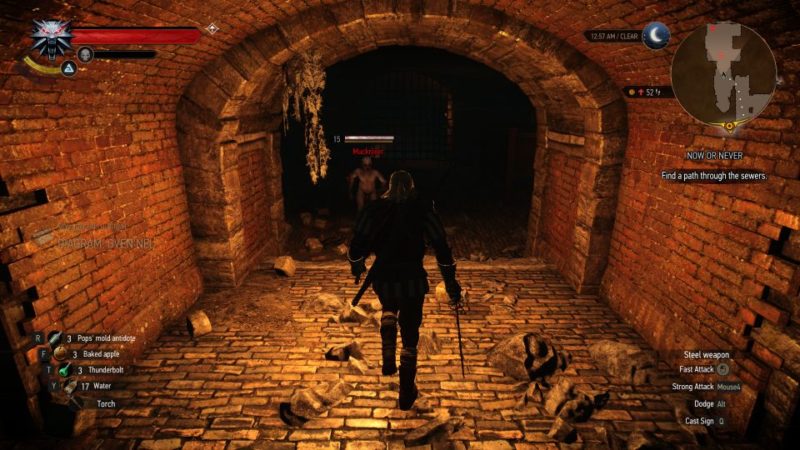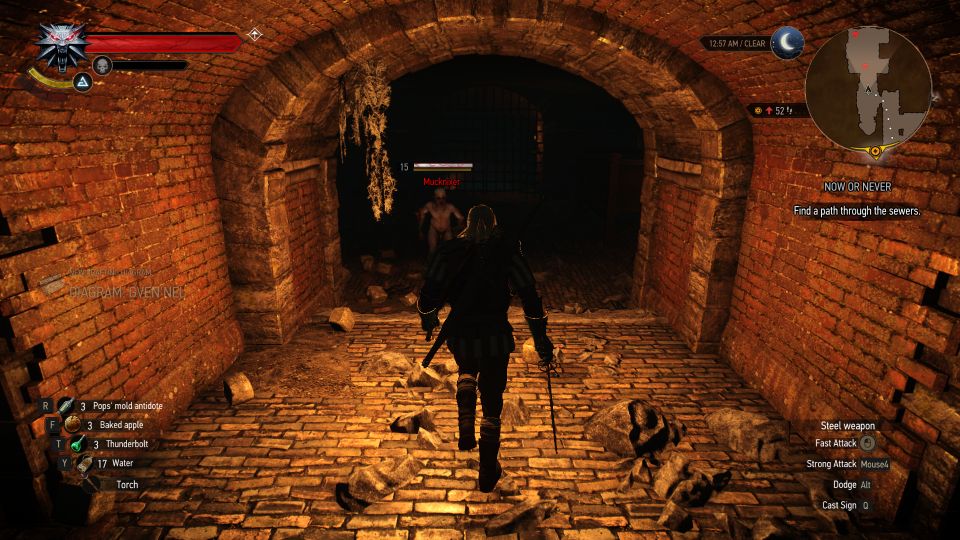 Clear the rats
At one point, you need to descend and there are many rats. Get rid of them.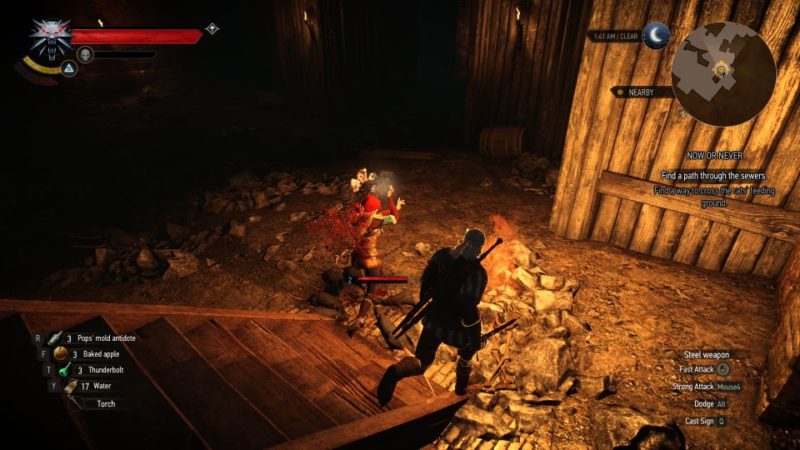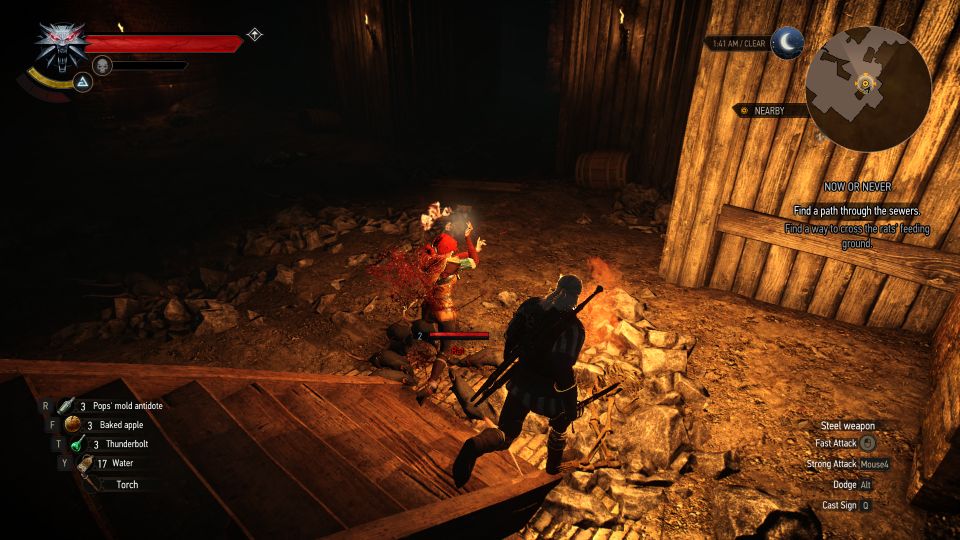 Keep going downwards.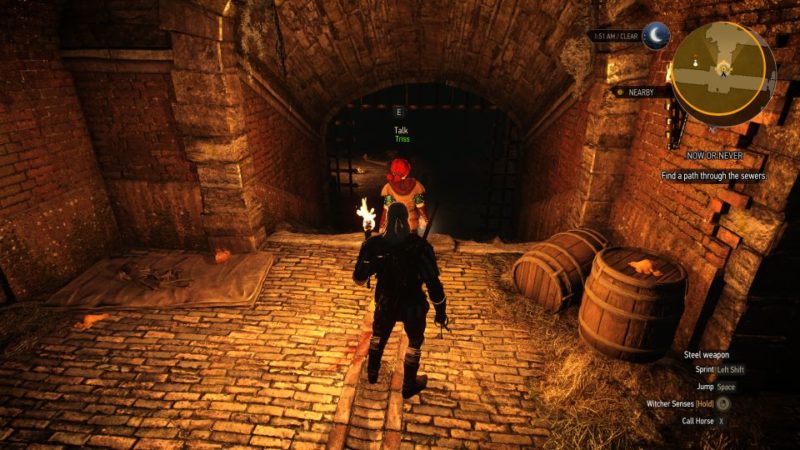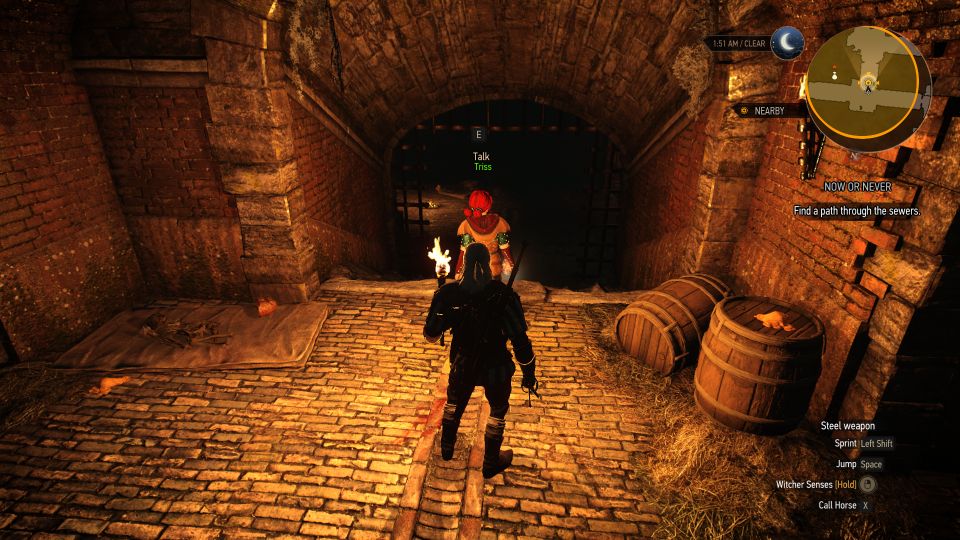 You can see some clues using your witcher senses. They're mostly dead bodies.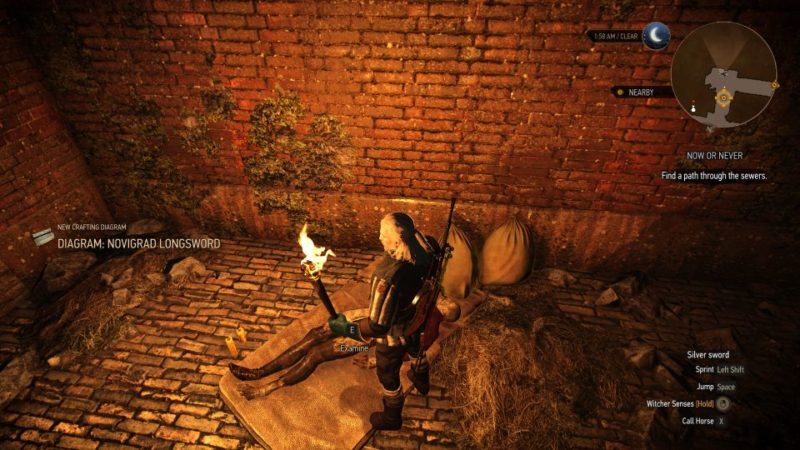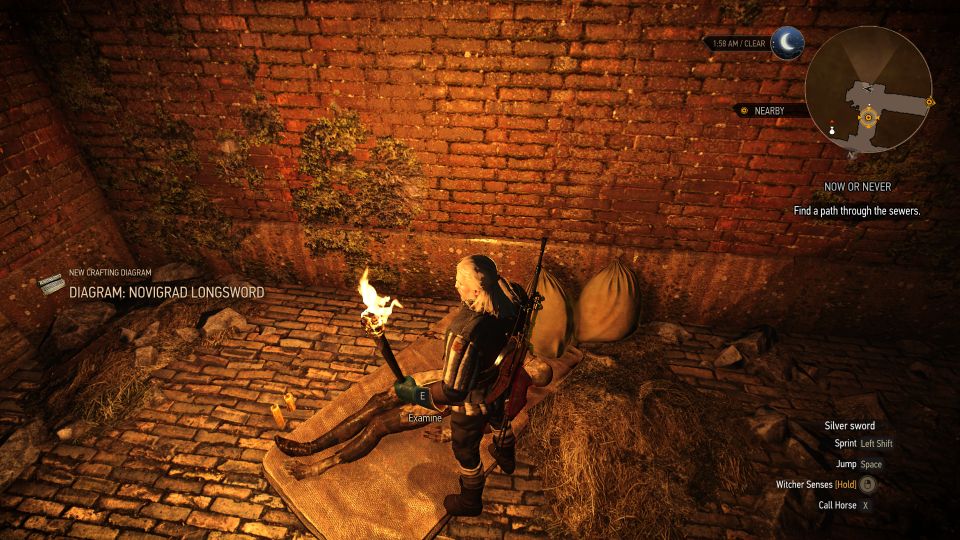 Continue following the trail of dead bodies and prepare yourself for a monster fight.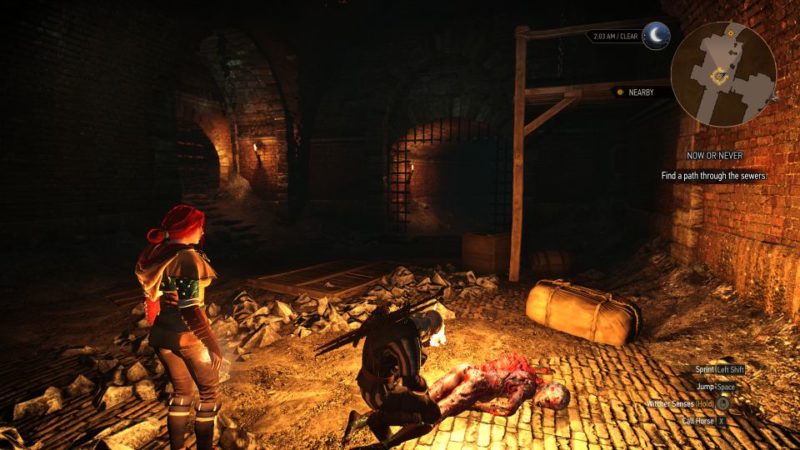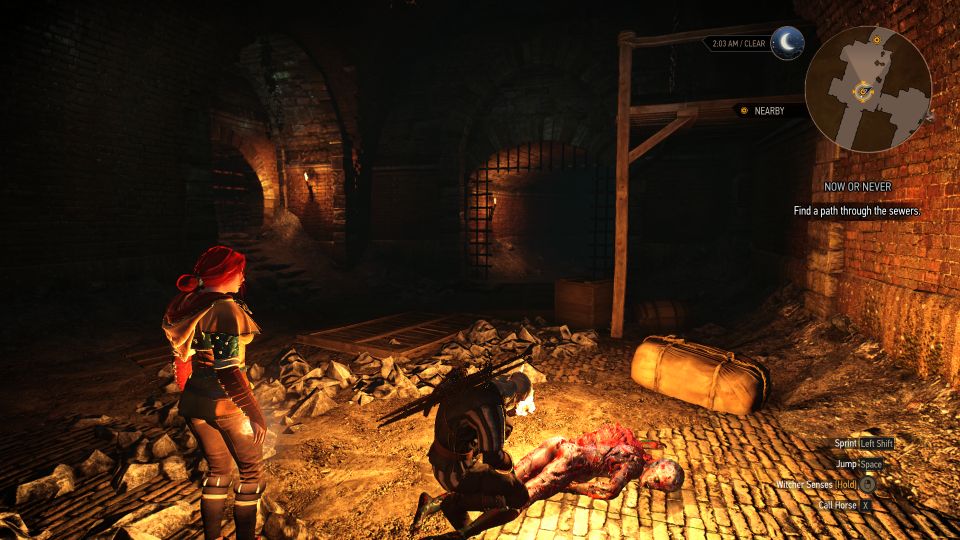 Defeat the vampire
You'll come across a vampire. Take it out.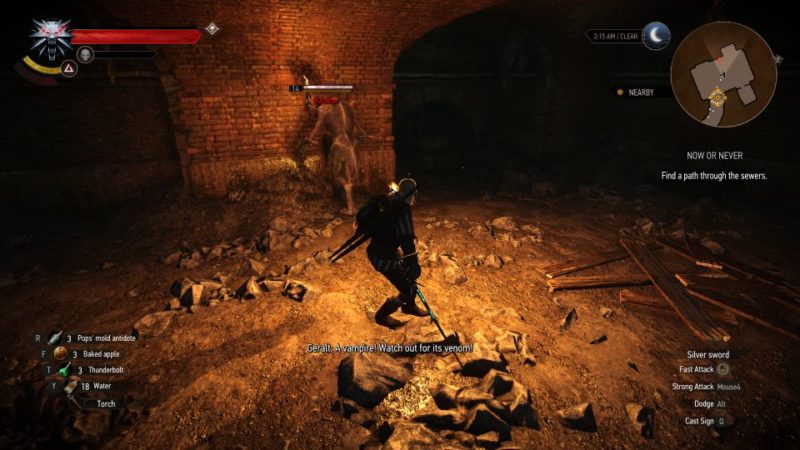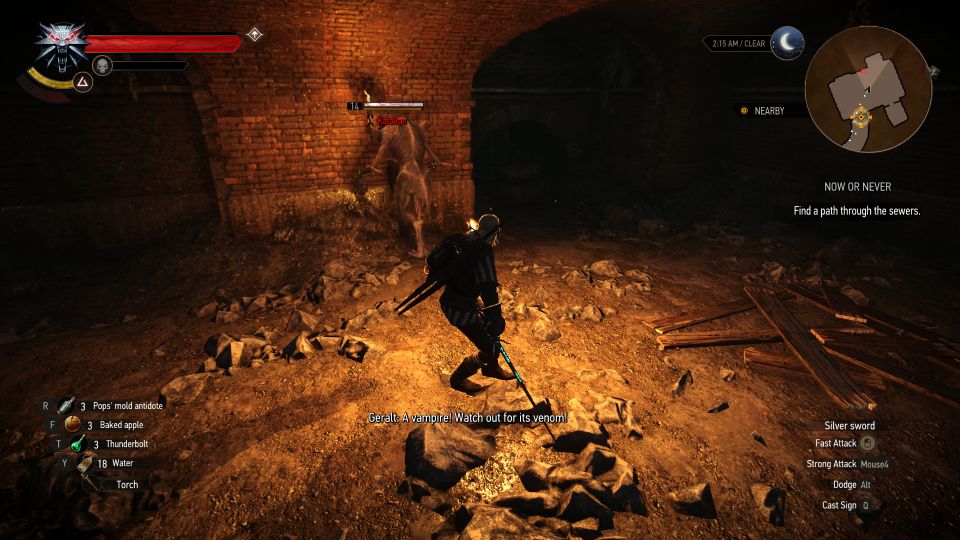 Meet Djikstra
After the vampire, you should find yourself at the port. Meet Djikstra.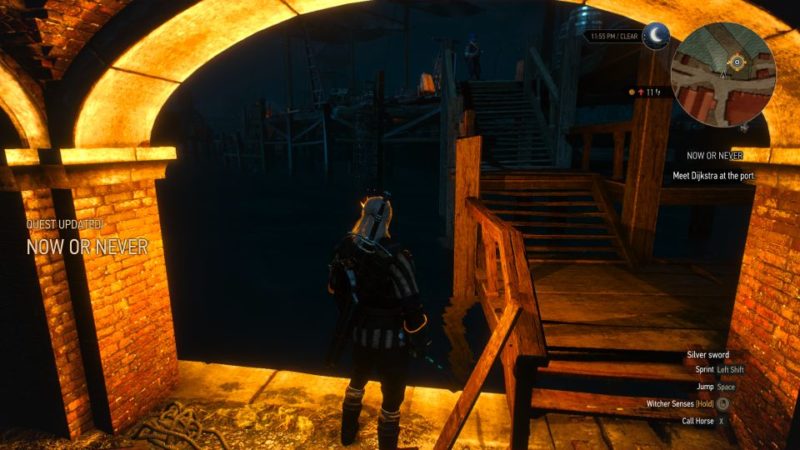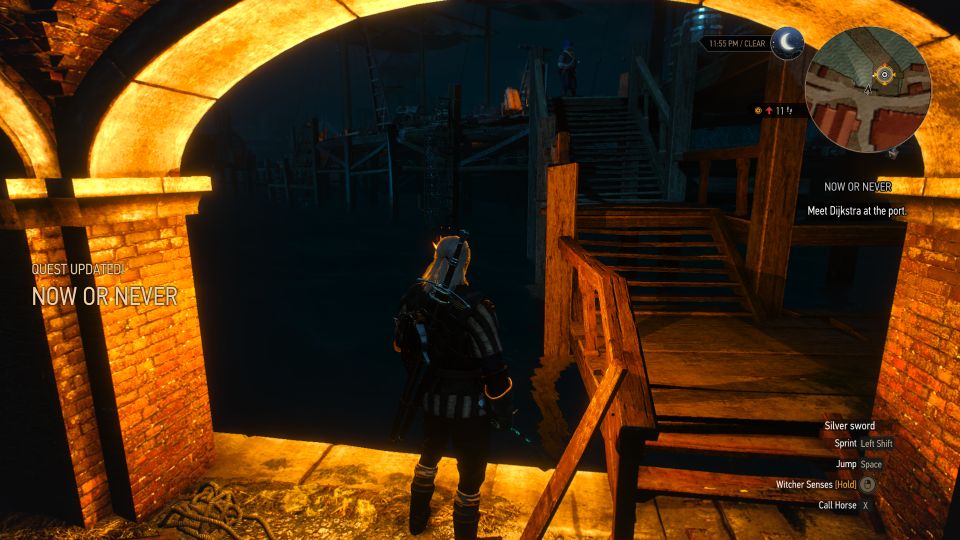 Kill the witch hunters
You guys will be ambushed by some witch hunters. Kill them all.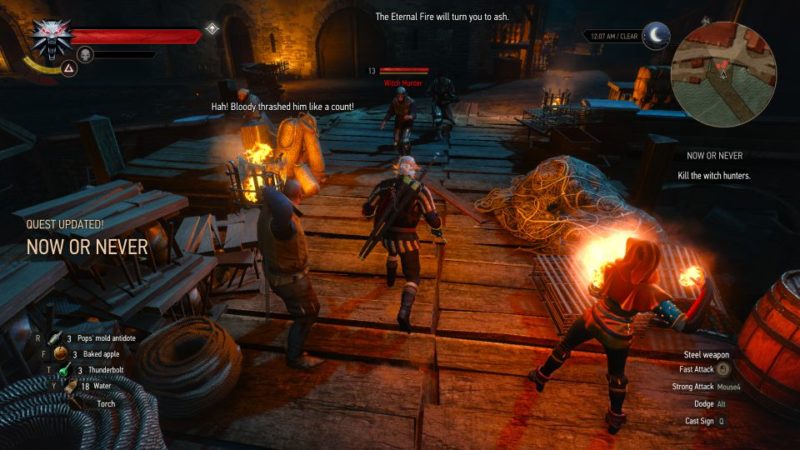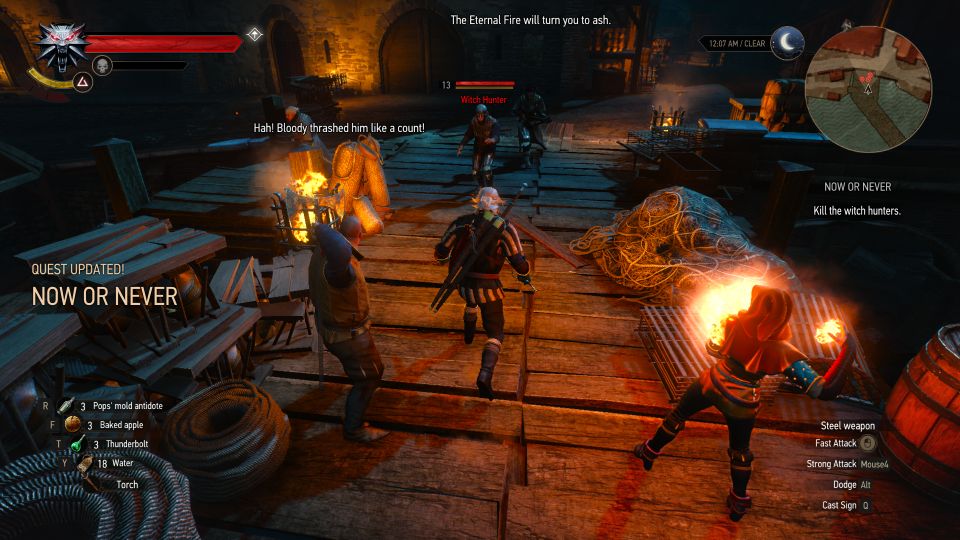 Ask Triss to stay
If you want Triss to stay with you, ask her to "Stay with me". She'll be reluctant.
At the next option, choose "I love you".
She will leave at first.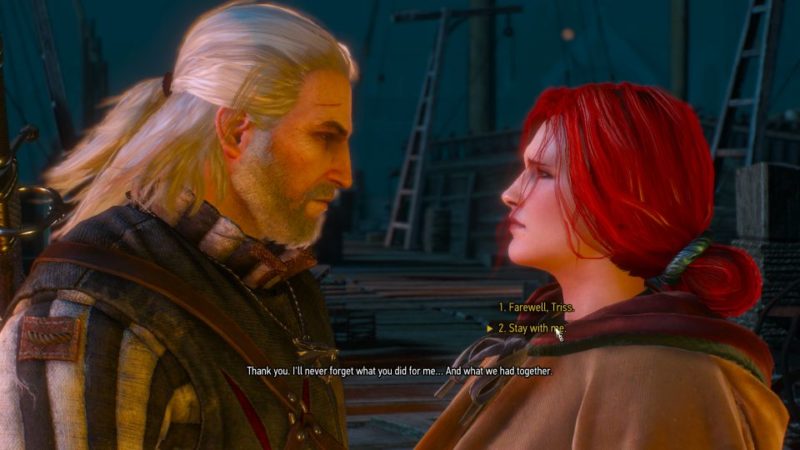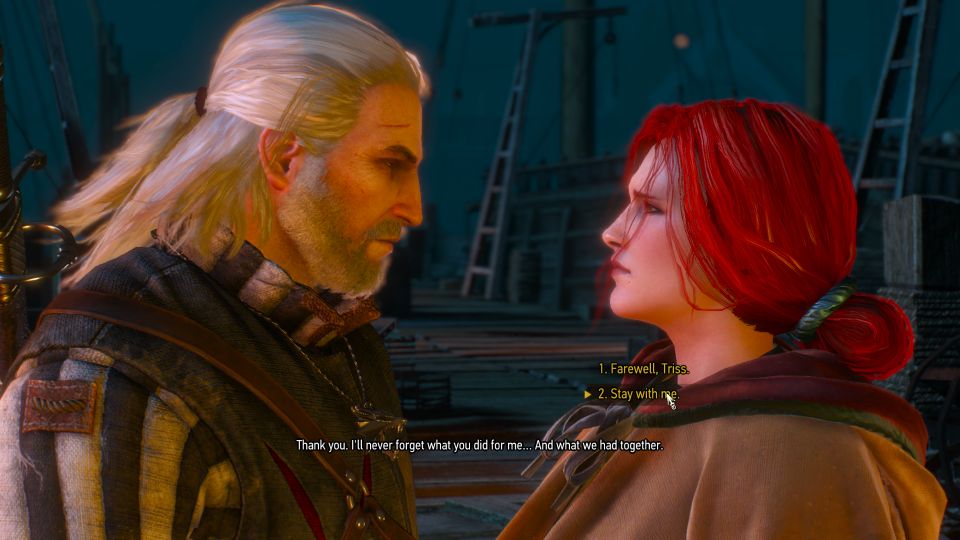 Djikstra then tries to console you by talking about his own experience.
Triss will then appear behind you as she decided to stay with you.
From here on, it's just cutscenes. The quest ends here.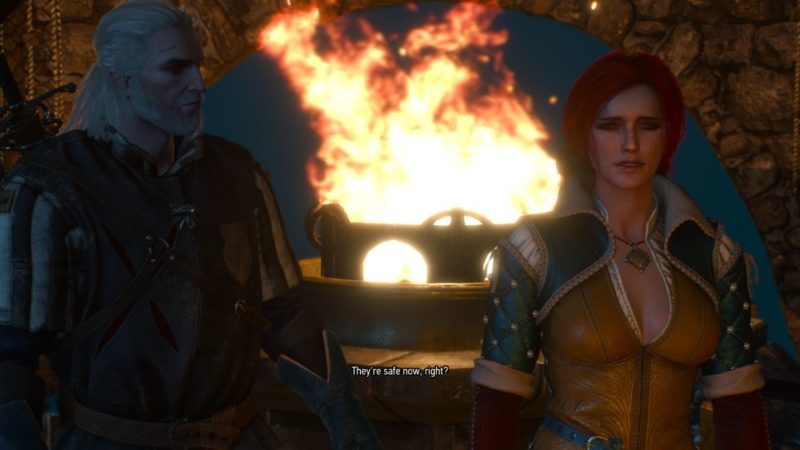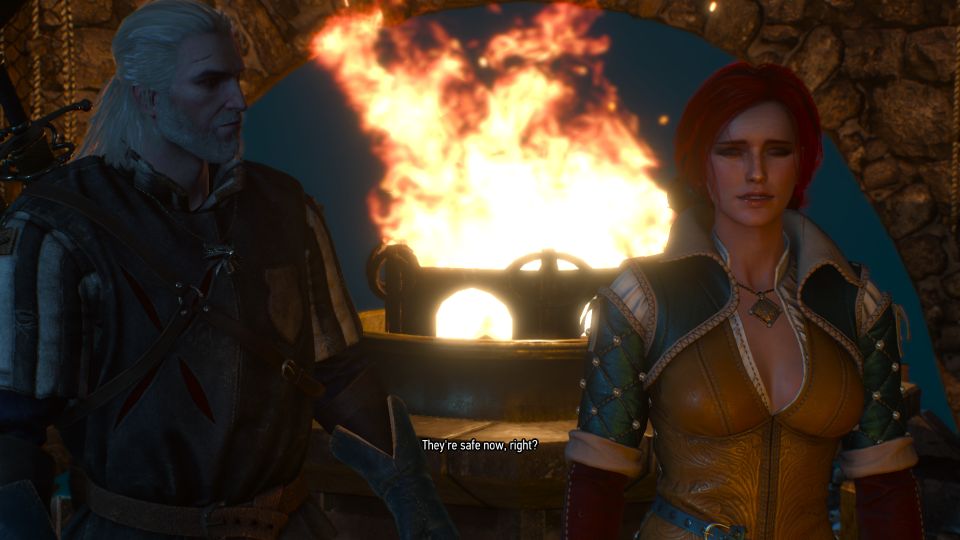 ---
Related articles:
A Deadly Plot: The Witcher 3 Walkthrough And Guide
Fencing Lessons: The Witcher 3 Walkthrough And Guide
A Matter Of Life And Death: The Witcher 3 Walkthrough
Defender Of The Faith: Witcher 3 Walkthrough And Guide
For The Advancement Of Learning (Choices): The Witcher 3 Guide
Ciri's Story: The King Of The Wolves (Witcher 3 Guide)