Ciri's Story: The King of the Wolves is a small quest in between the main quest of Bloody Baron and Family Matters.
Your task is to play as Ciri as she escapes from the Wild Hunt. It's only a short quest which ends in a werewolf fight.
Here's a walkthrough of The King of the Wolves in Witcher 3.
Follow the riverbed
After the cutscene, just keep going forward.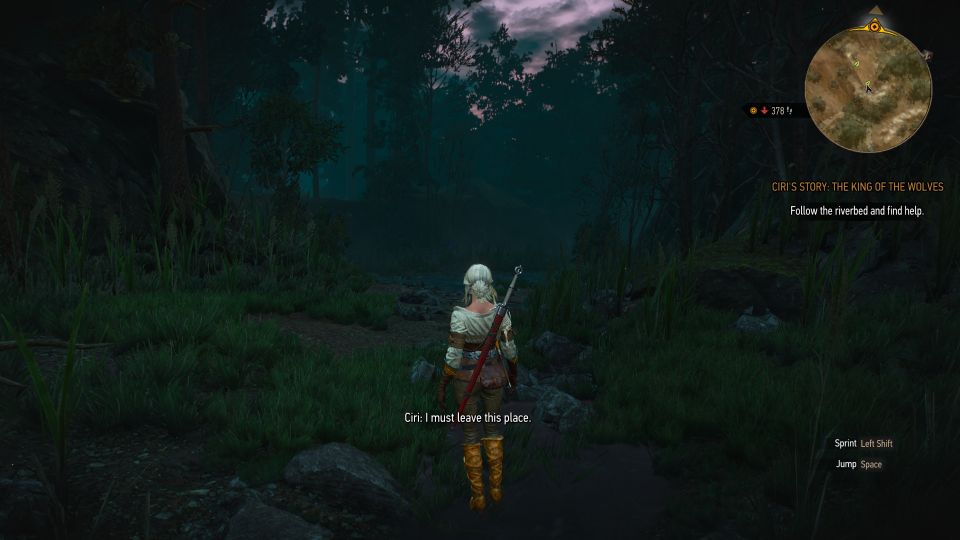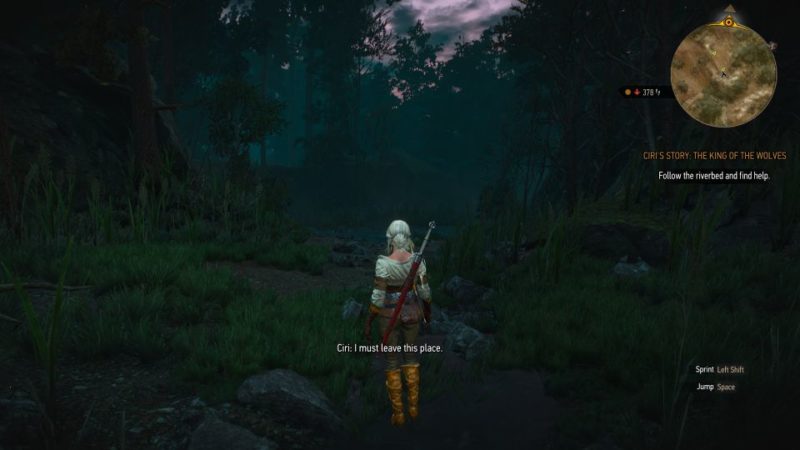 You'll encounter some wolves at the beginning. Take out the wolves.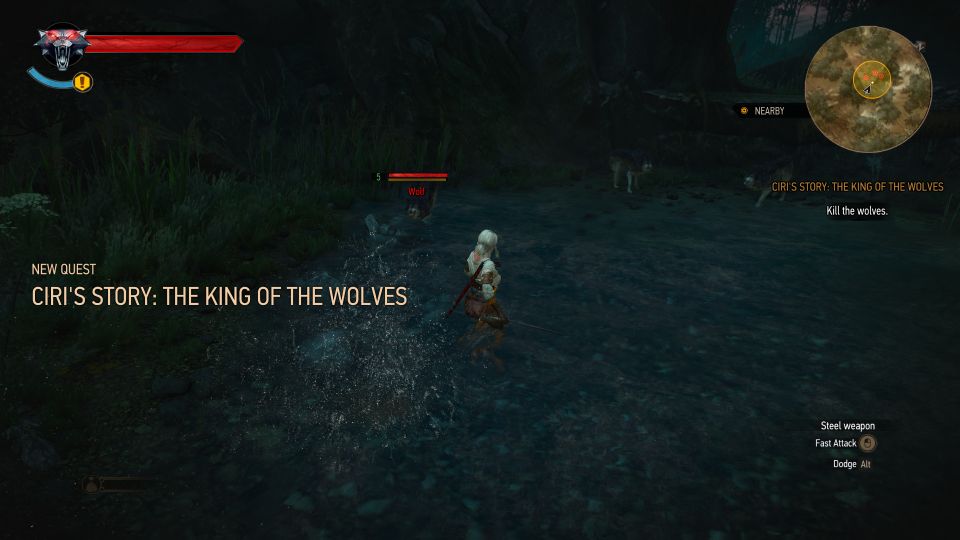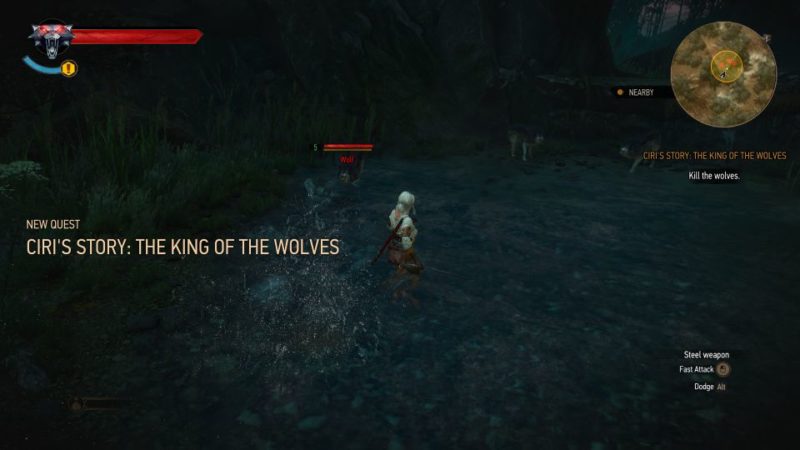 Follow Gretka
You will then meet a small girl named Gretka. Follow her to find the way out.
There'll be more wolves on the way.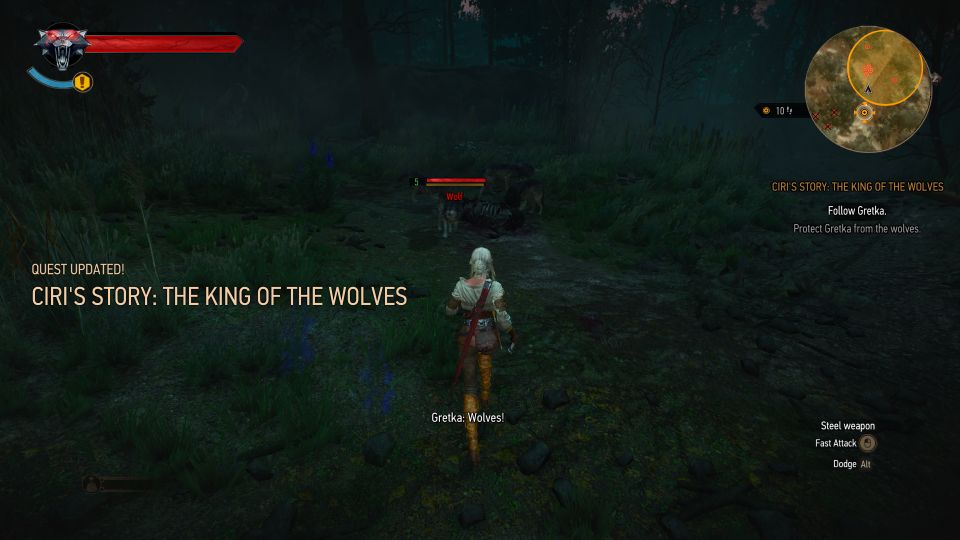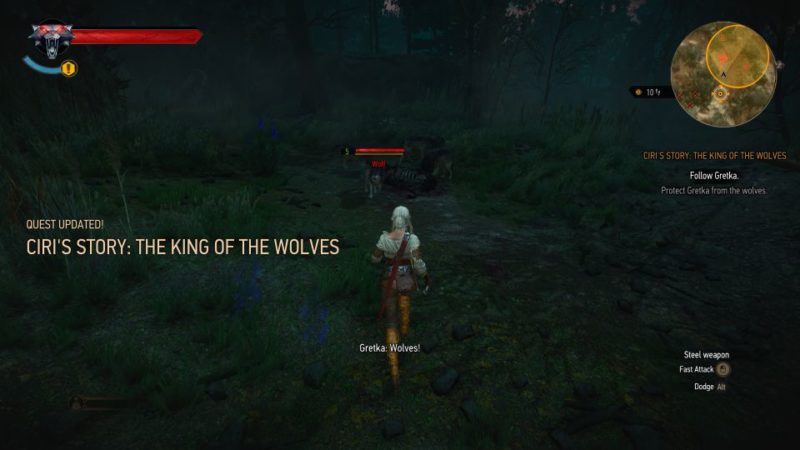 After killing the wolves, continue following her.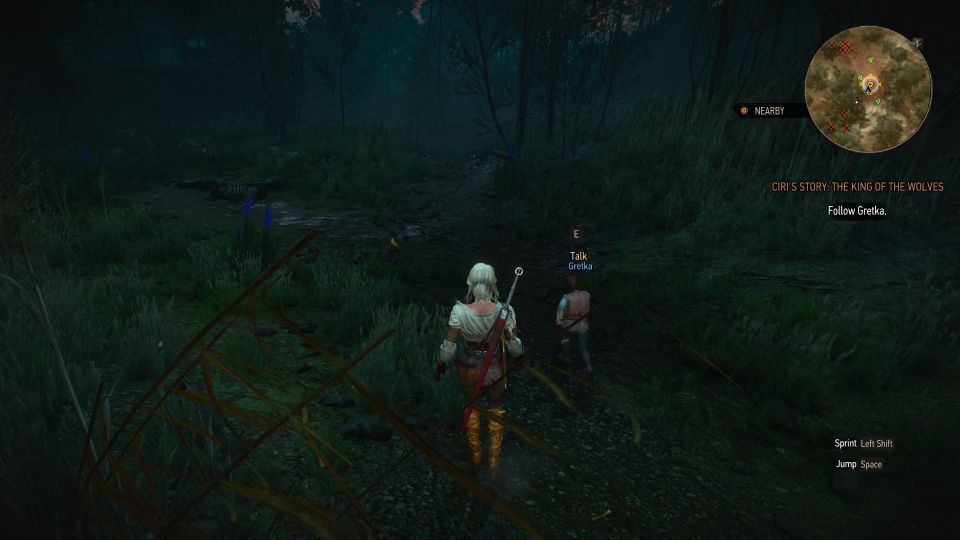 Gather wolfsbane and parsley
Next, you may want to gather some wolfsbane and parsley as they're effective against werewolves.
These are basically two different plants.
One is blue in color.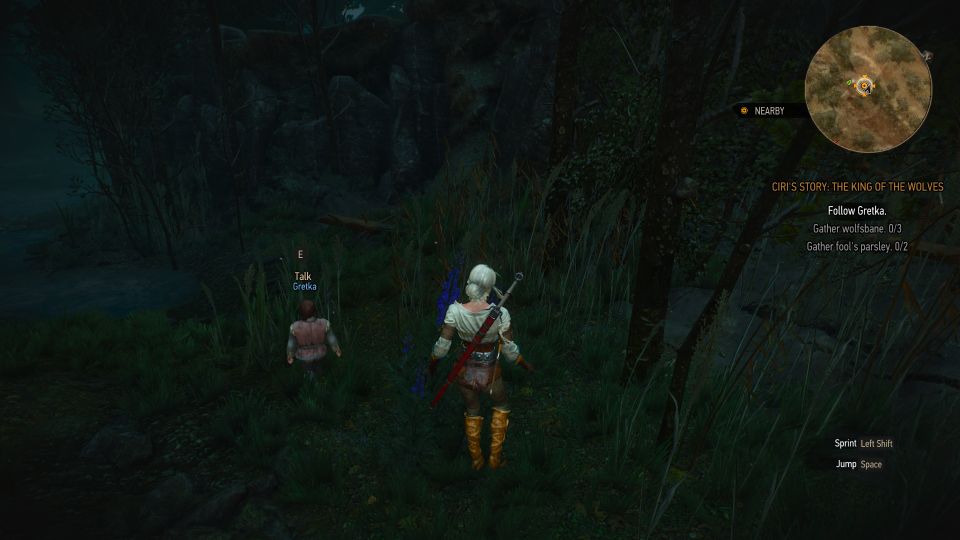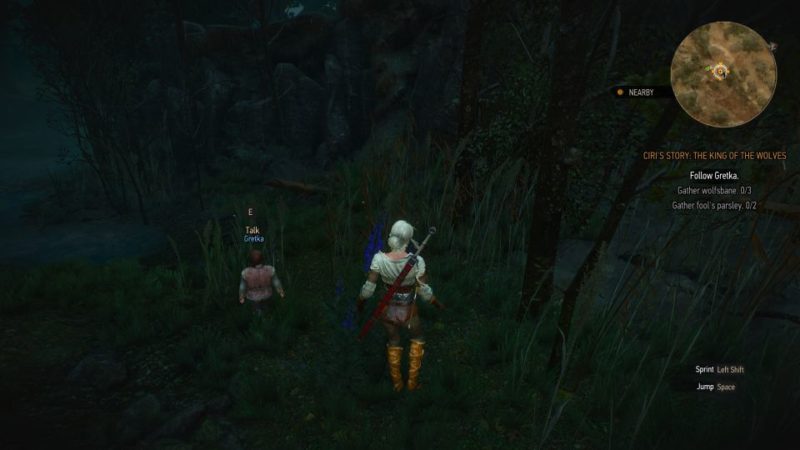 The other is lighter in color.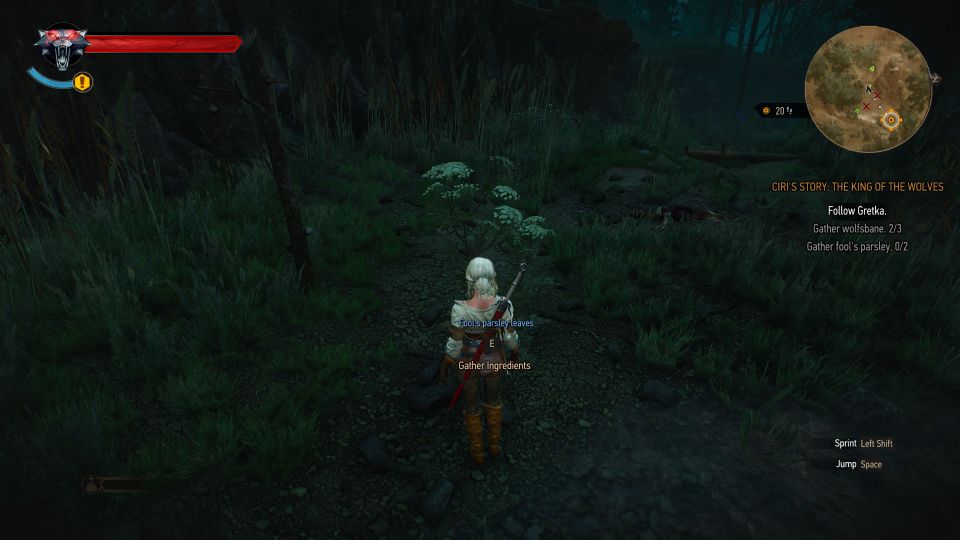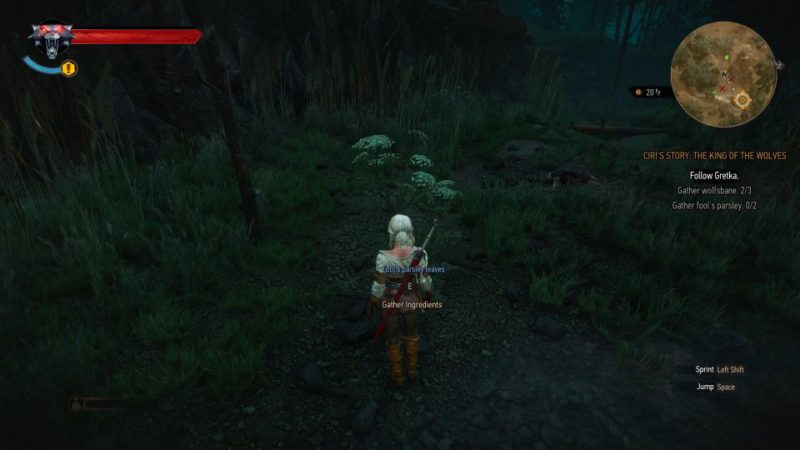 Defeat the werewolf
After getting oil made from the plants, follow Gretka to the cave.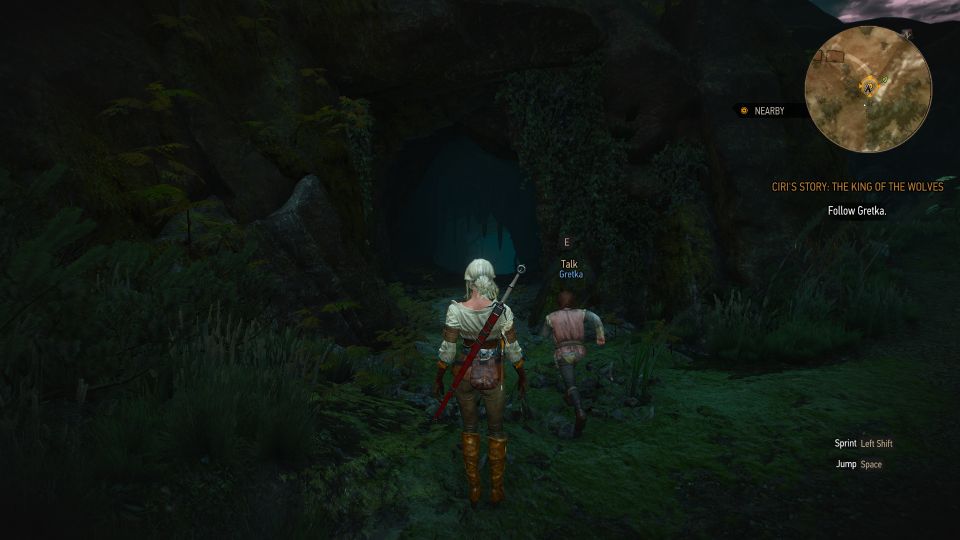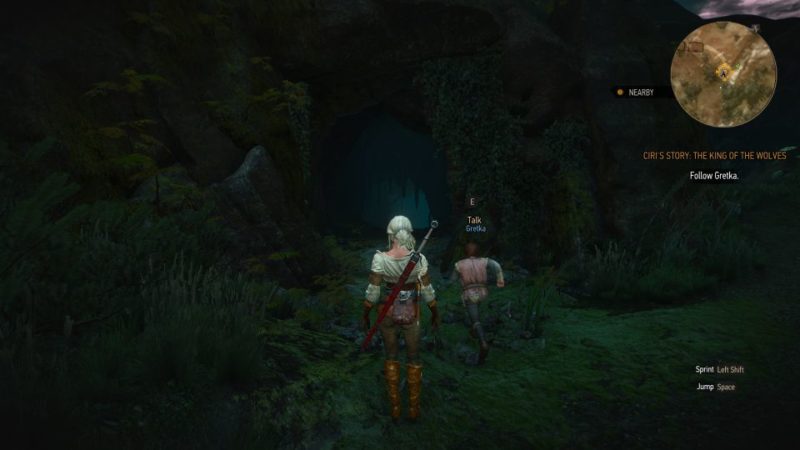 You'll find a werewolf inside. Defeat the werewolf and the short quest ends here.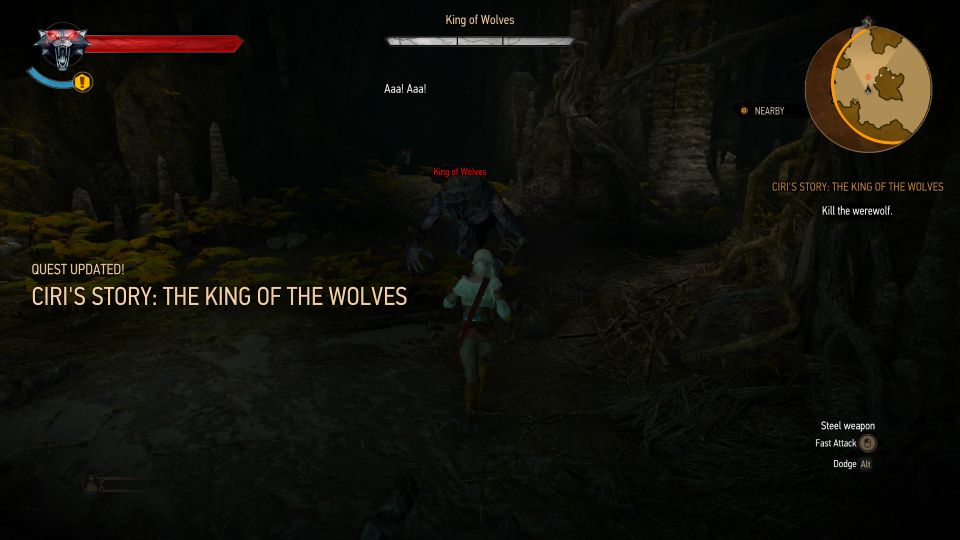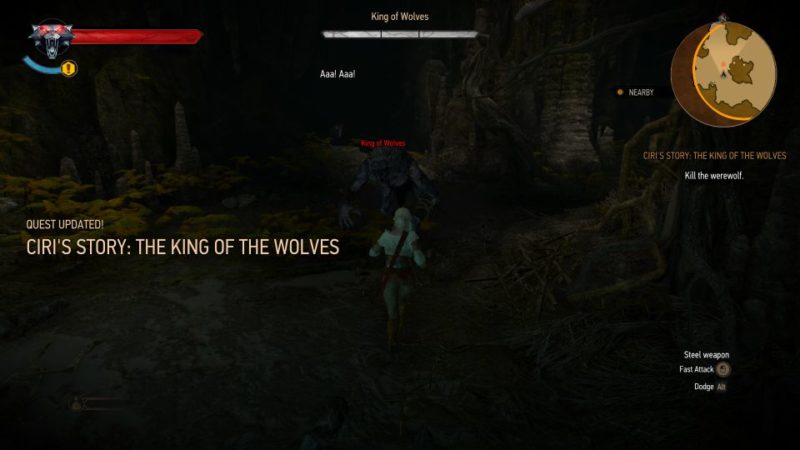 ---
Related articles:
Return To Crookback Bog: The Witcher 3 Walkthrough
A Princess In Distress: The Witcher 3 Walkthrough And Guide
Magic Lamp: The Witcher 3 Walkthrough And Guide
Wandering In The Dark: The Witcher 3 Walkthrough
The Mystery Of The Byways Murders: The Witcher 3 Walkthrough
Hunting A Witch: The Witcher 3 Walkthrough And Guide
The Nilfgaardian Connection: Witcher 3 Walkthrough And Guide