A Deadly Plot is a secondary quest in Novigrad in The Witcher 3.
Your task is to meet Djikstra at the Passiflora to plot the killing of Radovid.
Here's a walkthrough of A Deadly Plot in Witcher 3.
This quest is suggested for level 14 and above.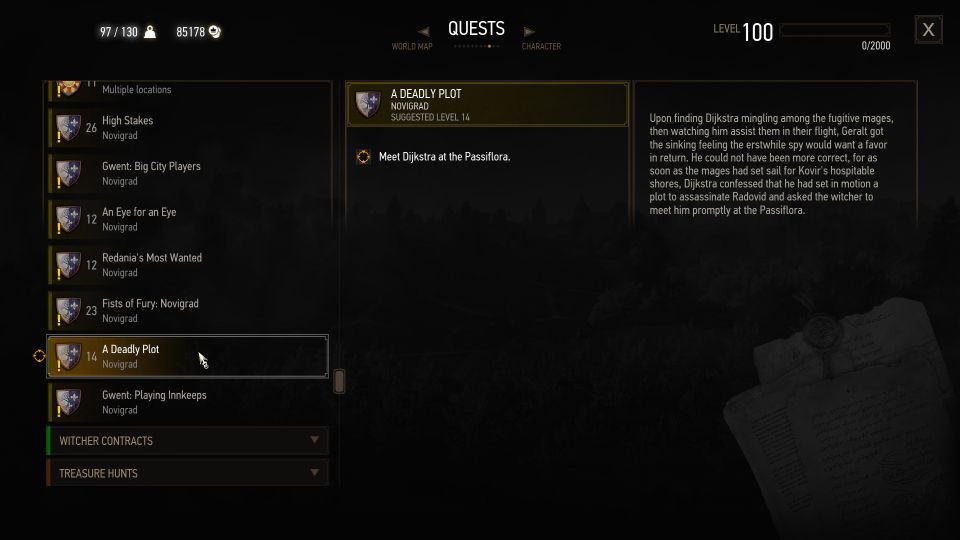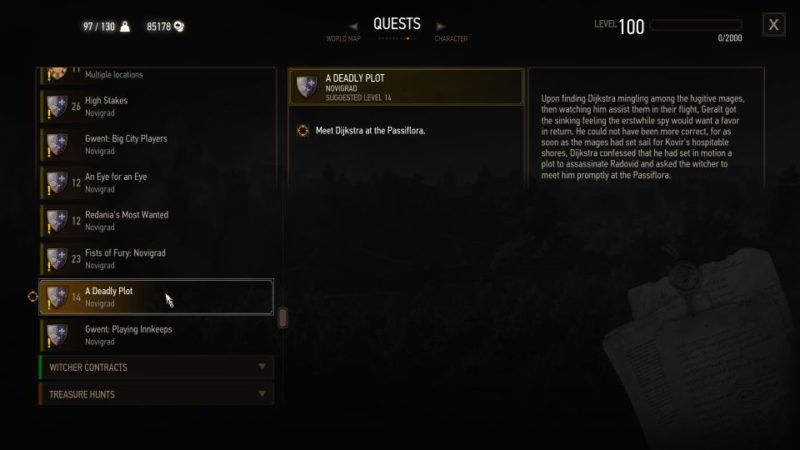 Meet Djikstra at the Passiflora
Head to the Passiflora to look for Djikstra.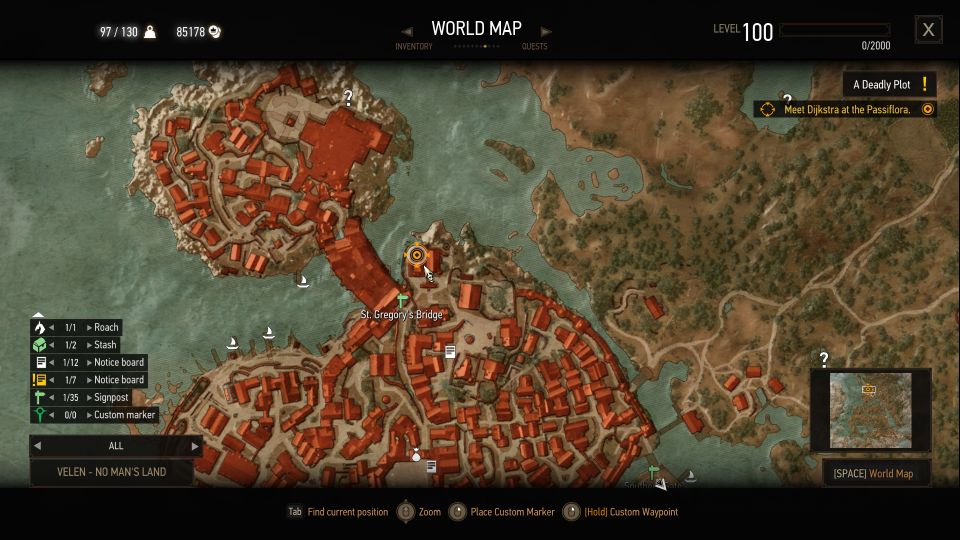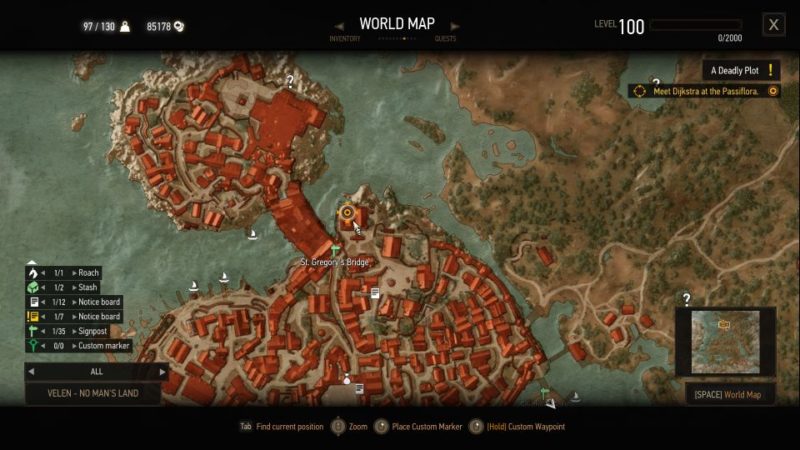 Enter the building through the main door at the ground floor.
Talk to Serenity and she'll lead you to Djikstra.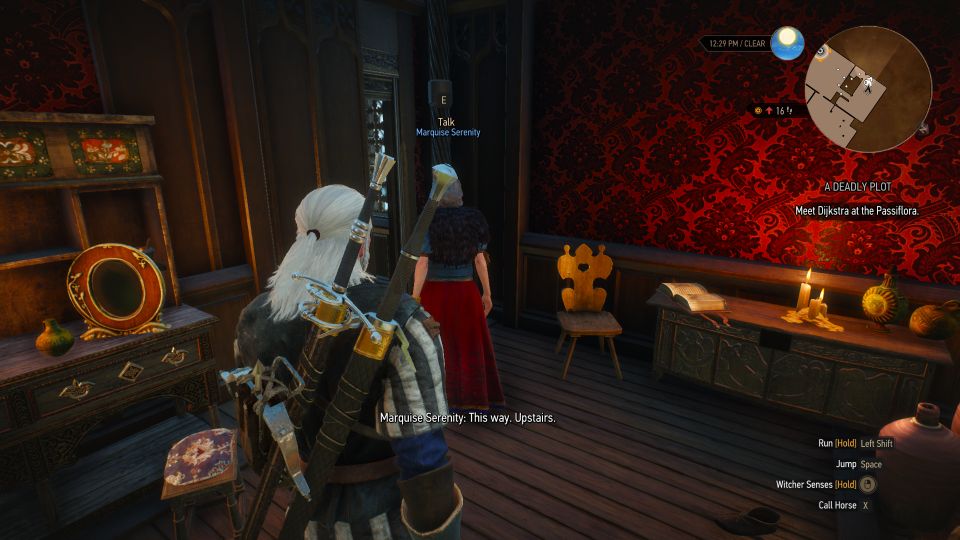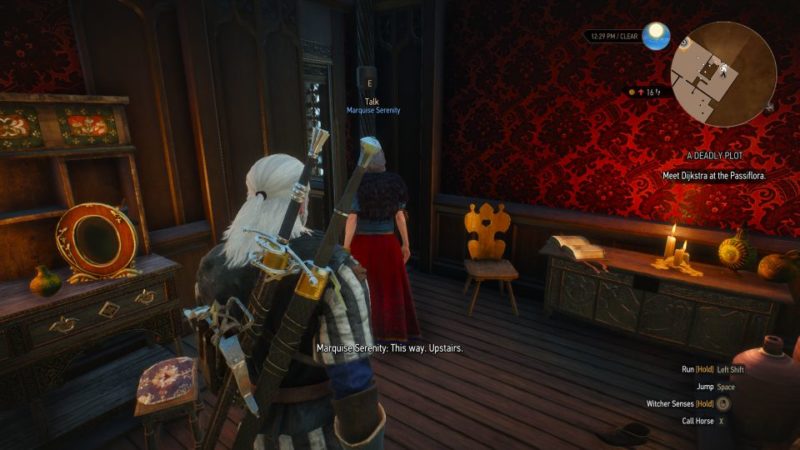 Walk up the stairs and enter the room, and a cutscene will trigger.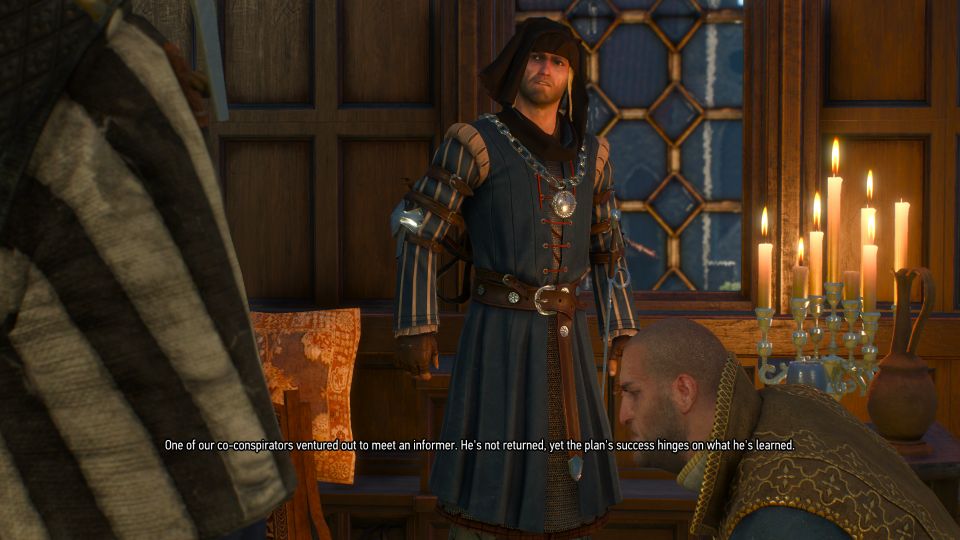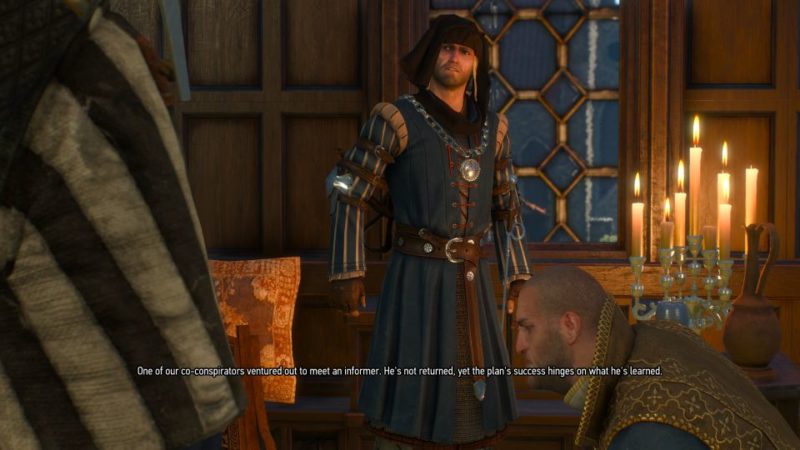 Talk to the Redanian liaison
Next, you need to find the Redanian liaison just outside the border post.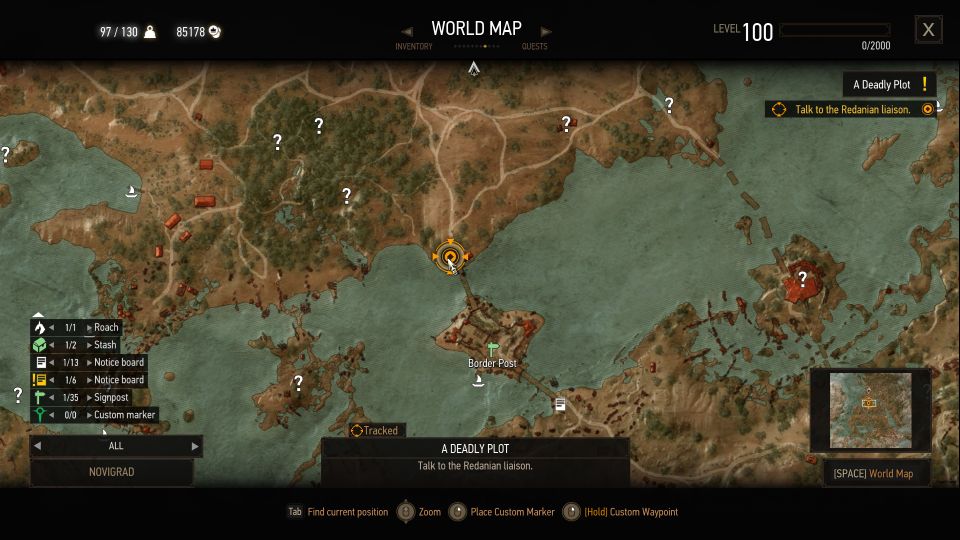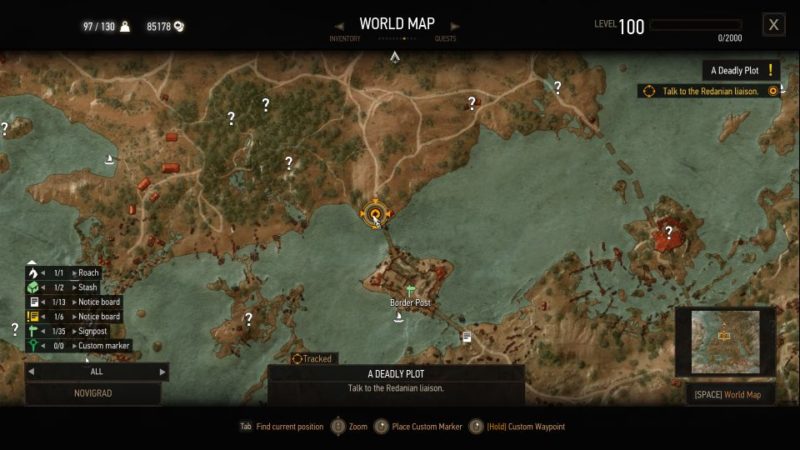 Talk to this man here.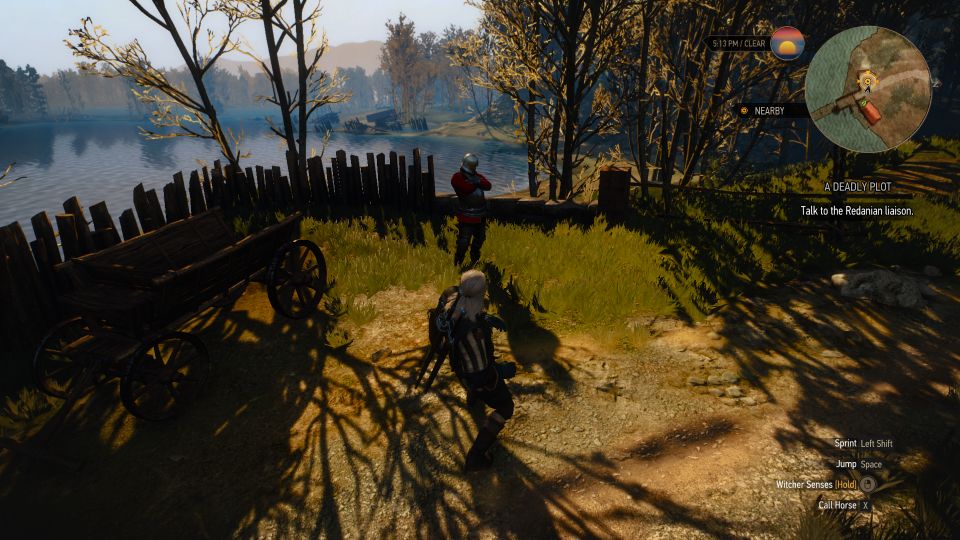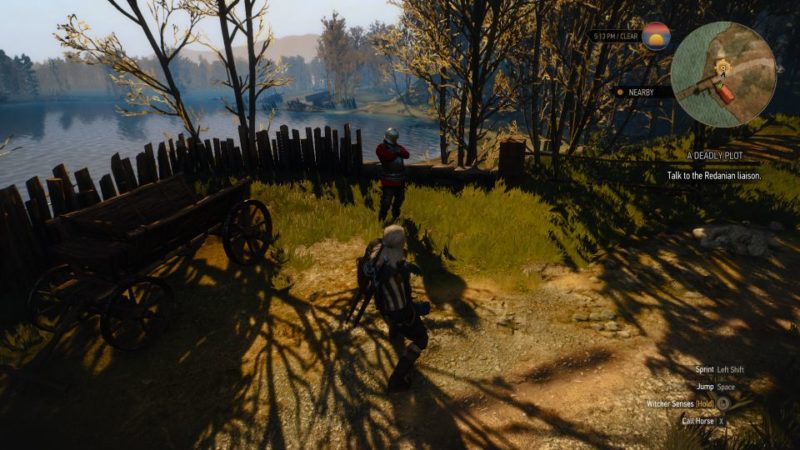 He'll tell you about the spy's last location.
Find the shoemaker's wagon
The spy is a cobbler now. Look for the cobbler at the location shown in the map.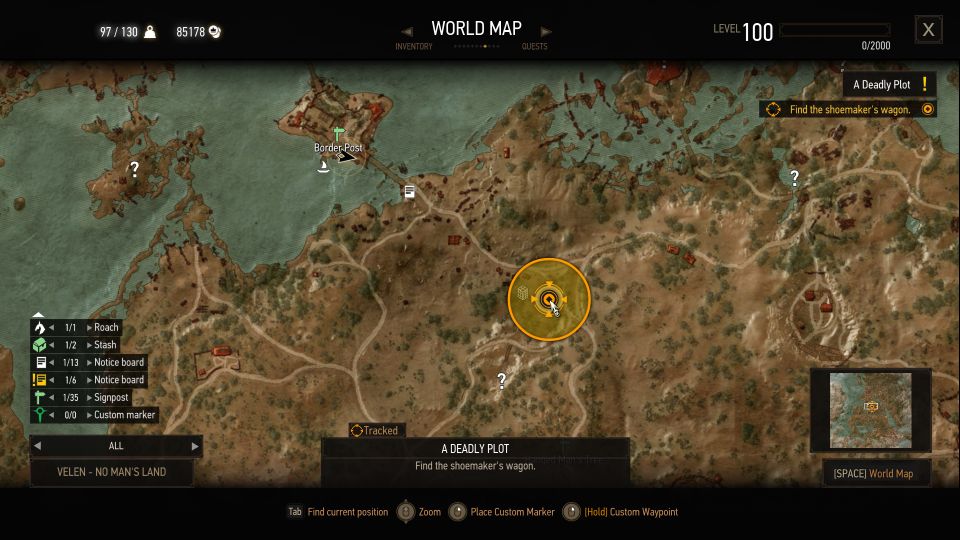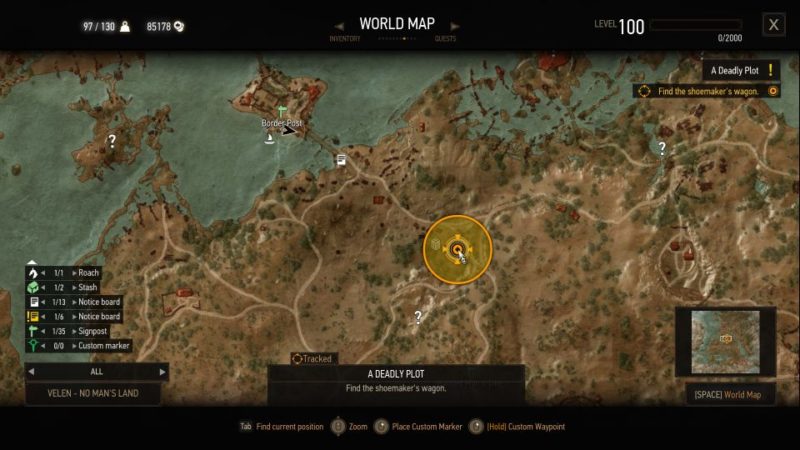 You may encounter some deserters around the area.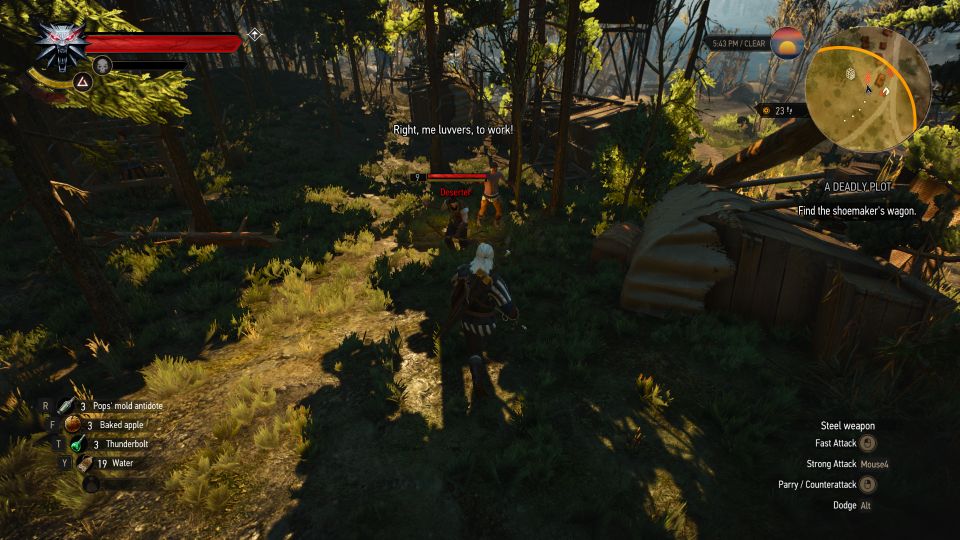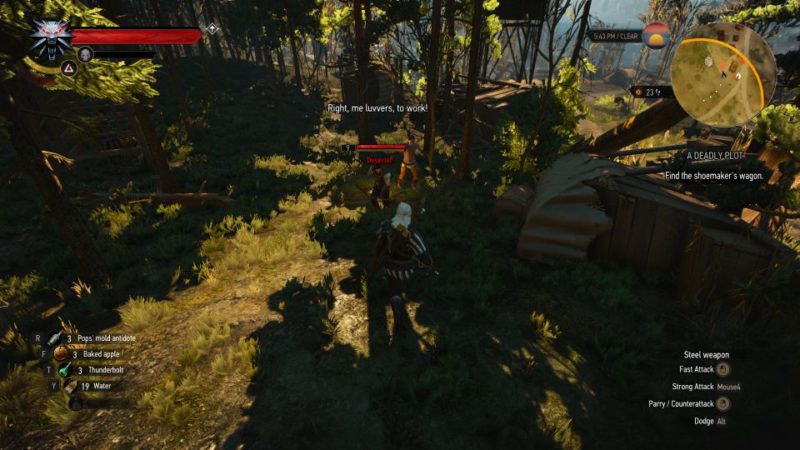 Look for this wagon and use your witcher senses to find tracks.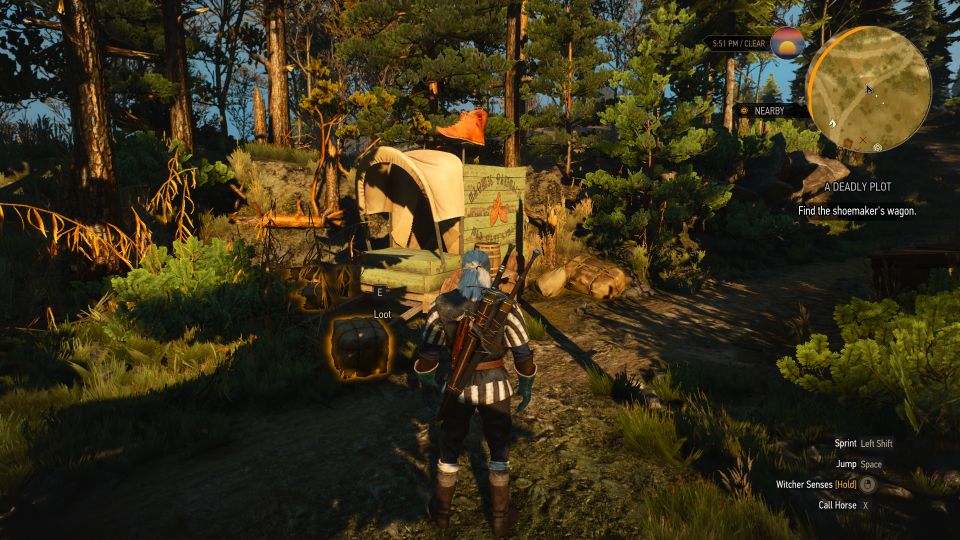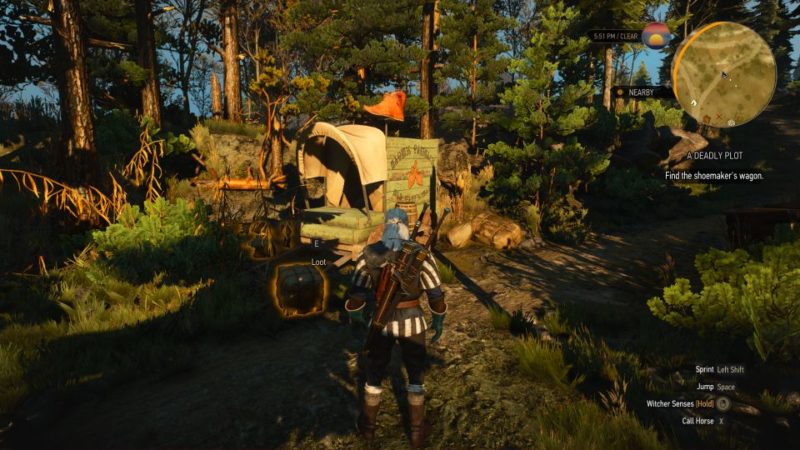 Follow the tracks
Follow the tracks and you may encounter a wolf and a warg. Kill them first.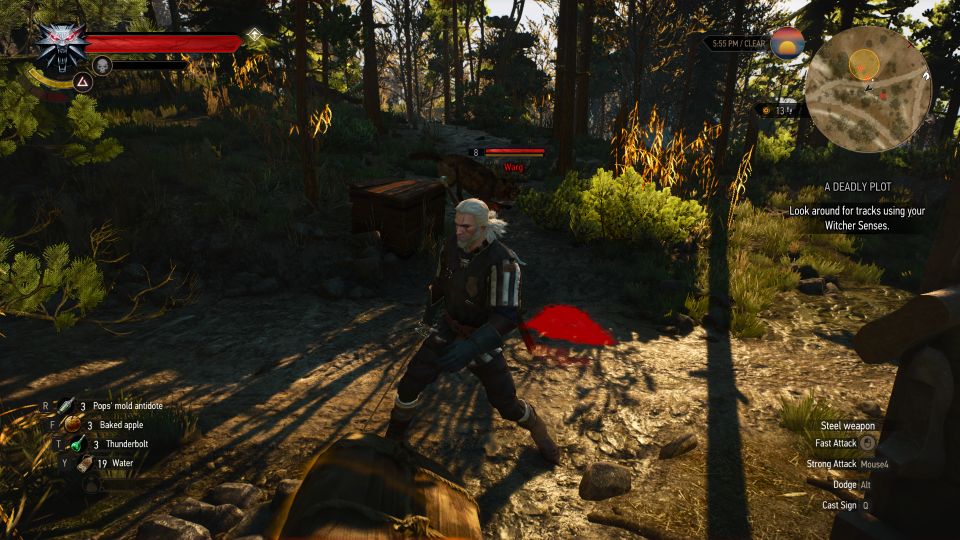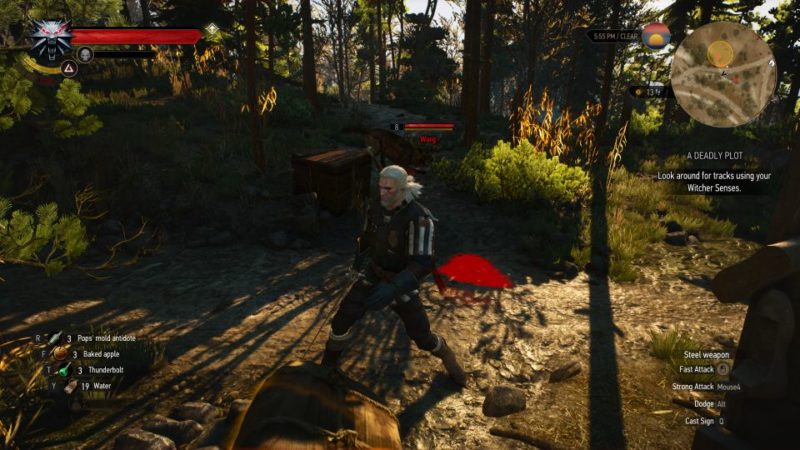 Keep going until you reach a troll with some shoes.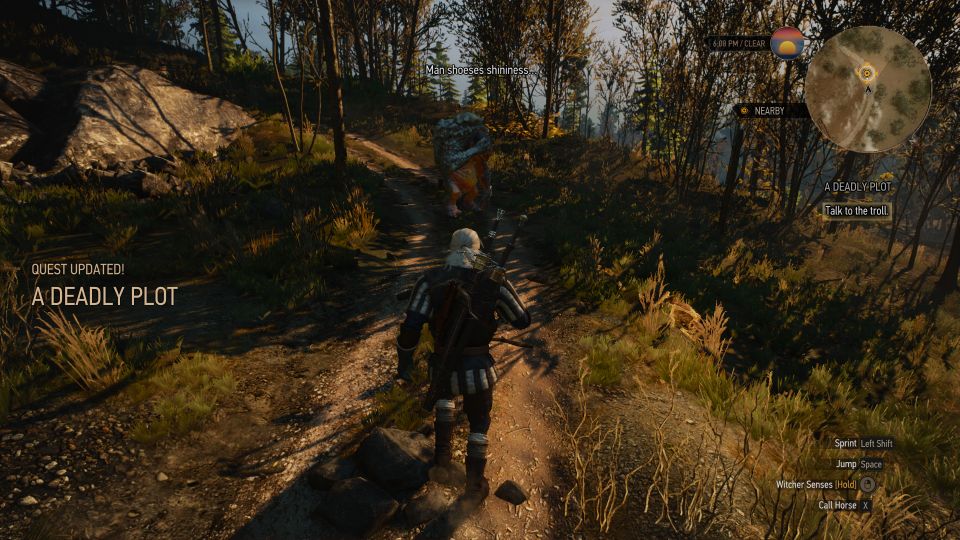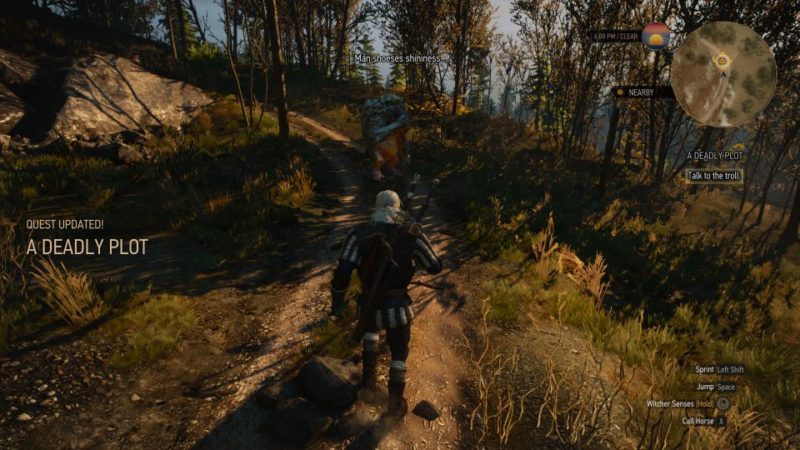 Find the trolls' cave
Next, look for the trolls' cave, just nearby the troll. Enter the cave to look for the cobbler.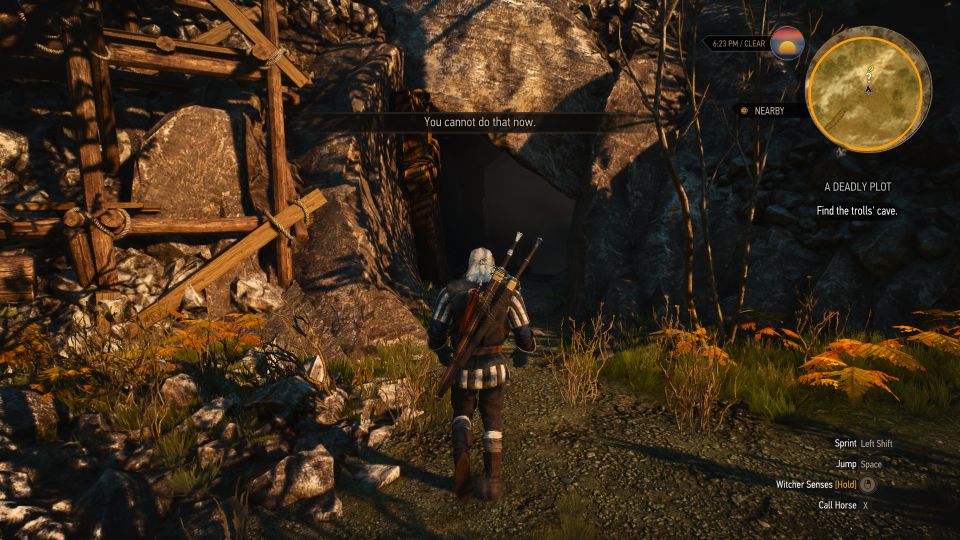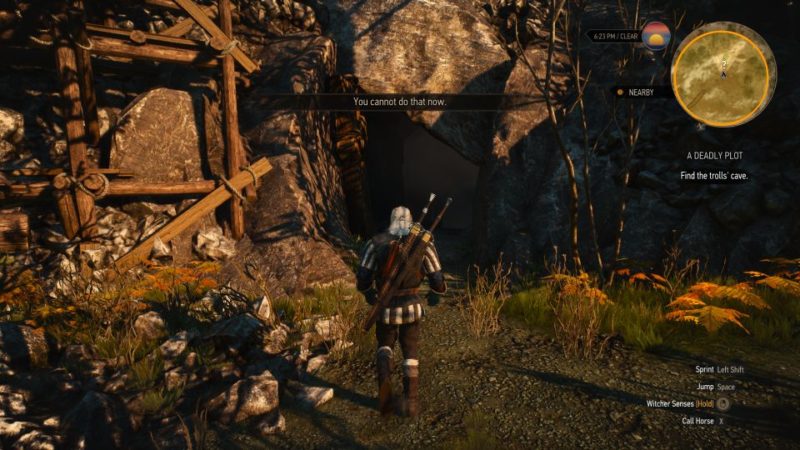 Inside, you'll see two more trolls and the cobbler.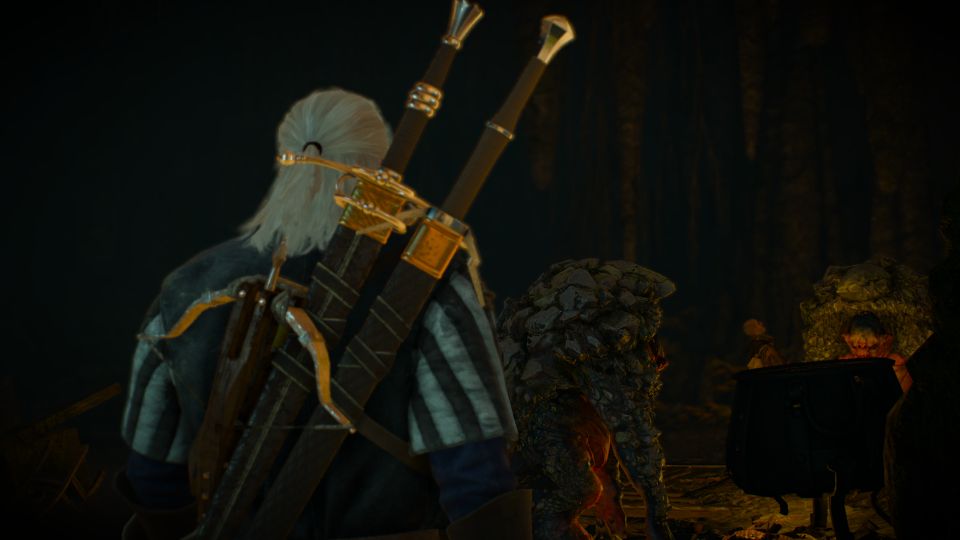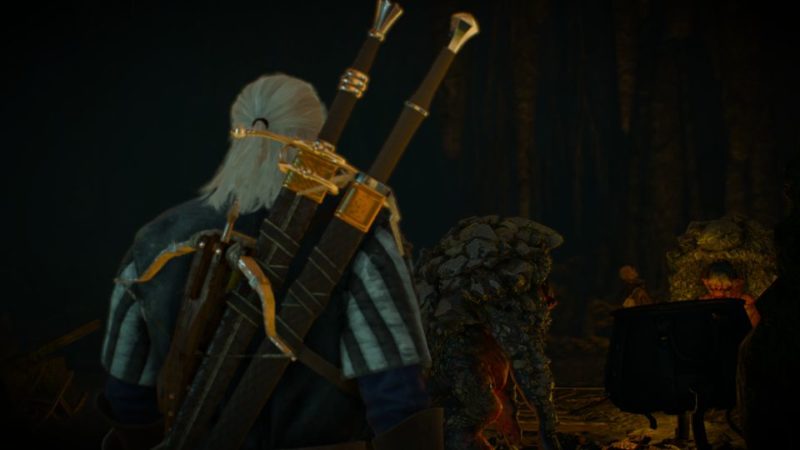 Convince the trolls
To avoid a fight, just convince the trolls that you need to borrow him for a minute.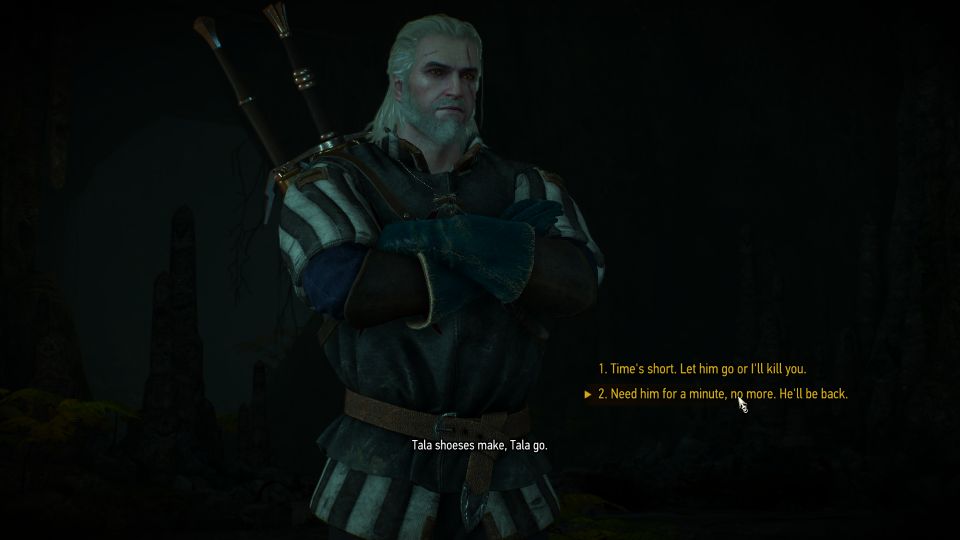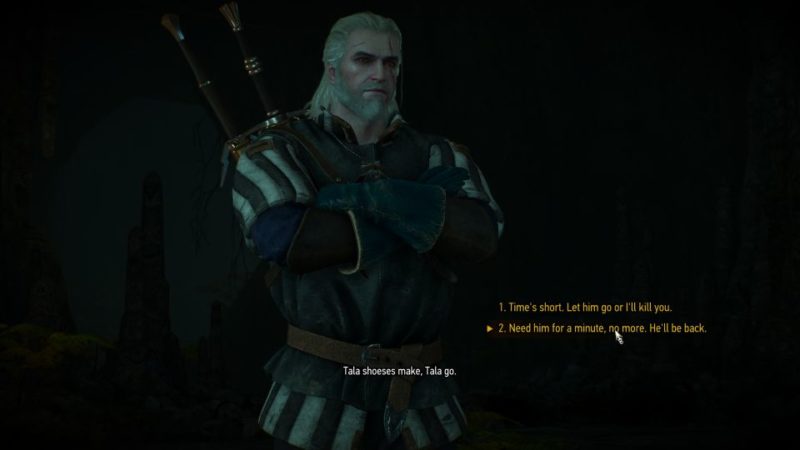 Escort Thaler
The cobbler's name is Thaler. Escort him out of the cave and back to the wagon.
The quest ends there.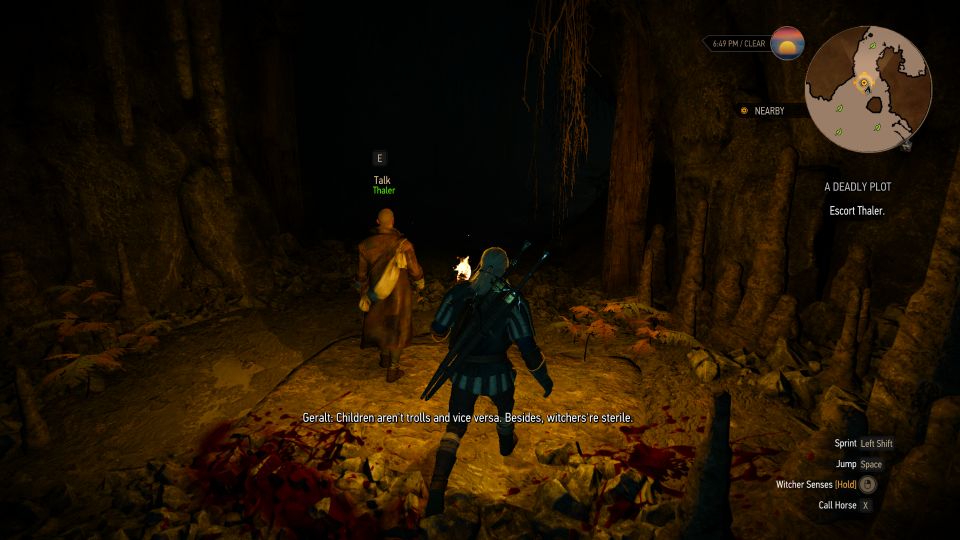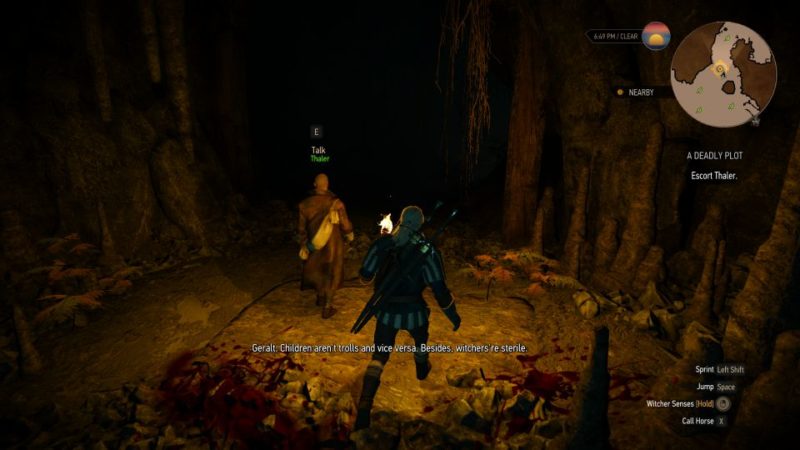 ---
Related articles:
A Poet Under Pressure: The Witcher 3 Walkthrough And Guide
The Play's The Thing: Witcher 3 Walkthrough And Guide
Fencing Lessons: The Witcher 3 Walkthrough And Guide
Now Or Never: The Witcher 3 Walkthrough And Guide
A Matter Of Life And Death: The Witcher 3 Walkthrough
Return To Crookback Bog: The Witcher 3 Walkthrough