Right after the previous quest, you'll wake up facing Fyke Isle.
Your task is to find out what Keira's doing at the tower on Fyke Isle.
Here's a walkthrough of For The Advancement of Learning in The Witcher 3.
This quest is suggested for level 8 and above.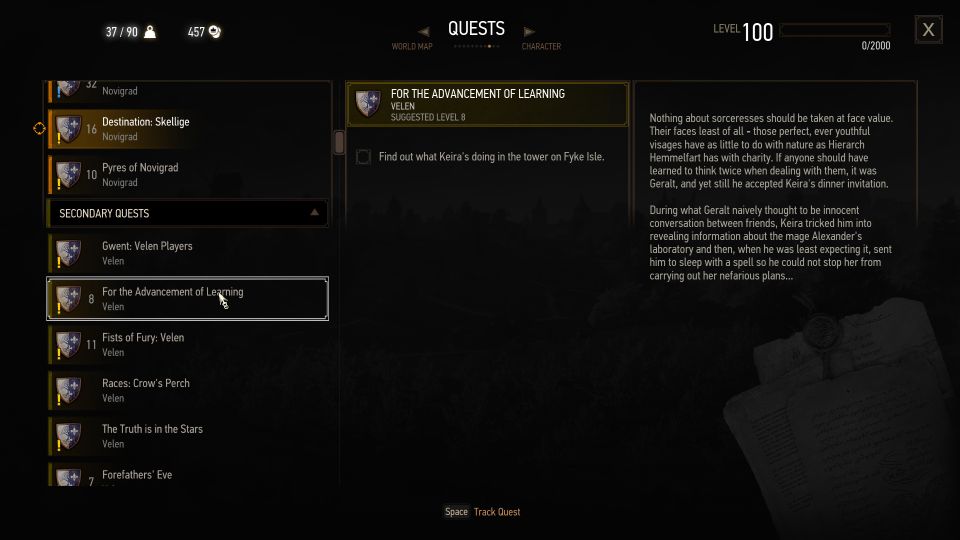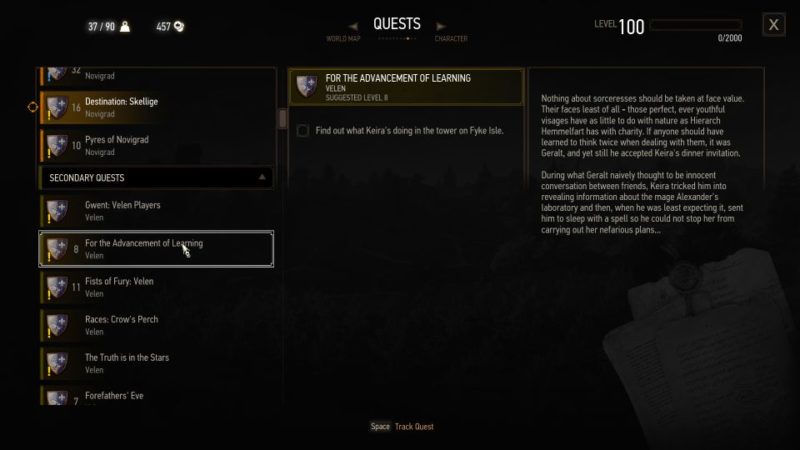 Head to Fyke Isle
You can use the boat nearby to go to Fyke Isle. Head towards the tower.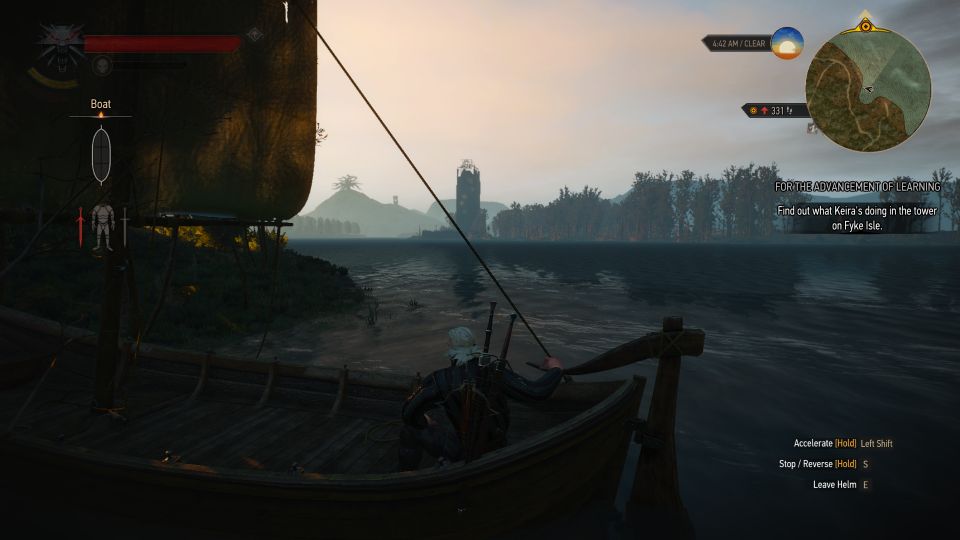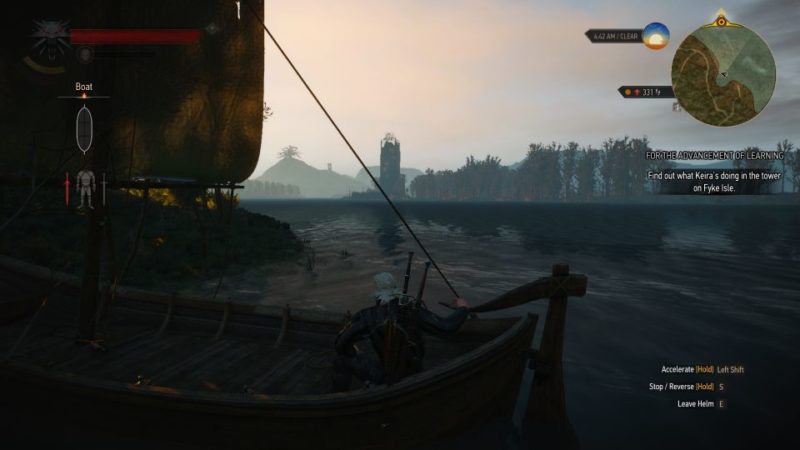 As you arrive at the base of the tower, a cutscene should load showing Keira walking out of the tower with Alexander's scroll.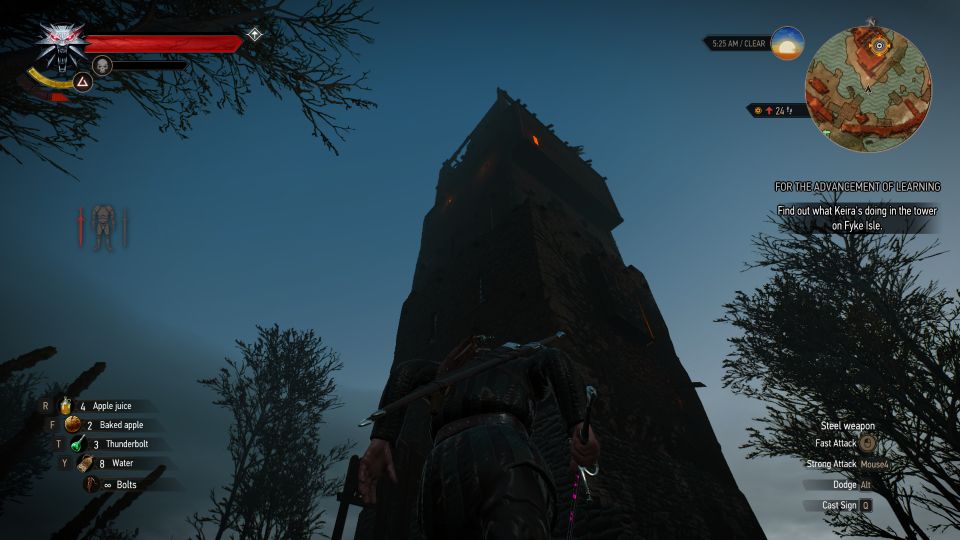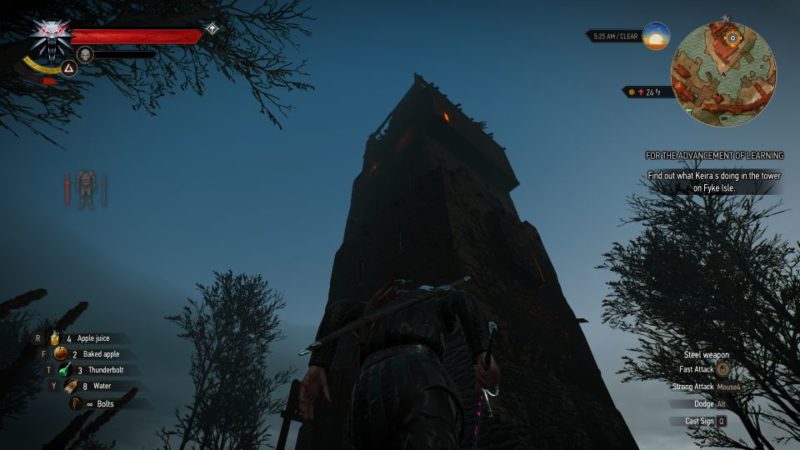 Different outcomes depending on the conversation
During the conversation with Keira, there may be 3 different outcomes depending on what you choose:
Ask her to go back to Kaer Morhen. This will result in her leaving to Kaer Morhen to seek refuge, and she'll stay alive till the end. This one's the happy ending.
Not letting her leave by sacrificing thousands of people just to save herself. This will end in a fight with Keira Metz and she'll die in your hands. In the fight, she uses lightning and teleportation, among others.
Allowing her to leave to meet Radovid. Keira will end up getting killed by a stake as Radovid is unforgiving.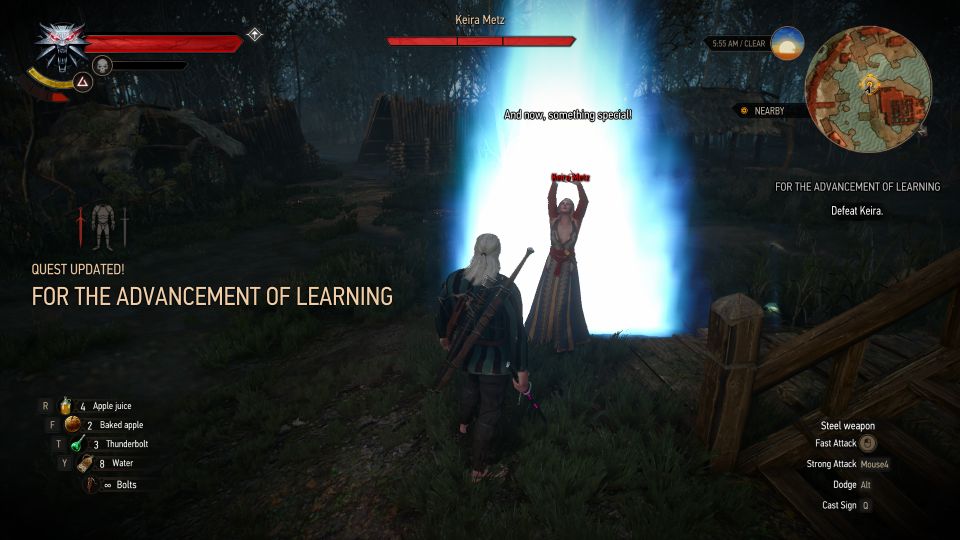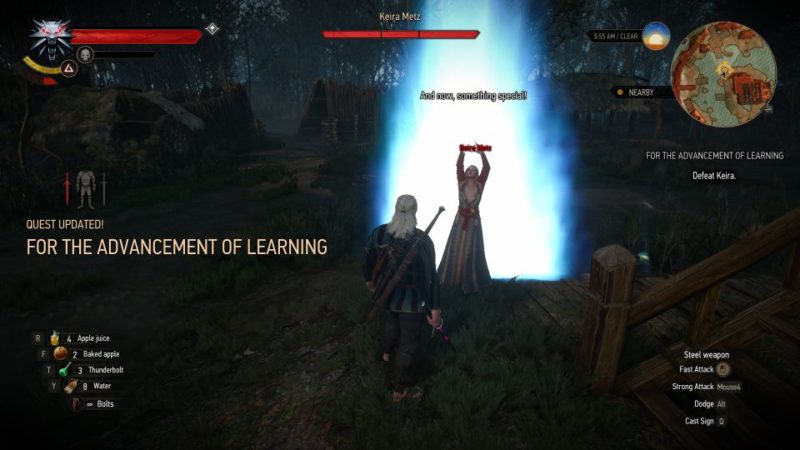 The quest ends here.
---
Related articles:
Fake Papers: The Witcher 3 Walkthrough And Guide
Forefathers' Eve Choices: The Witcher 3 Walkthrough
A Favor For A Friend: The Witcher 3 Walkthrough And Guide
A Towerful Of Mice: The Witcher 3 Walkthrough And Guide
Family Matters: The Witcher 3 Walkthrough And Guide
Ladies Of The Wood And The Whispering Hillock: Witcher 3 Guide