This quest begins after you've agreed to help Keira with something.
Your task is to go to Fyke Isle and lift the curse from the island by heading to the tower.
Here's a walkthrough of A Towerful of Mice in Witcher 3.
This quest is suggested for level 6 and above.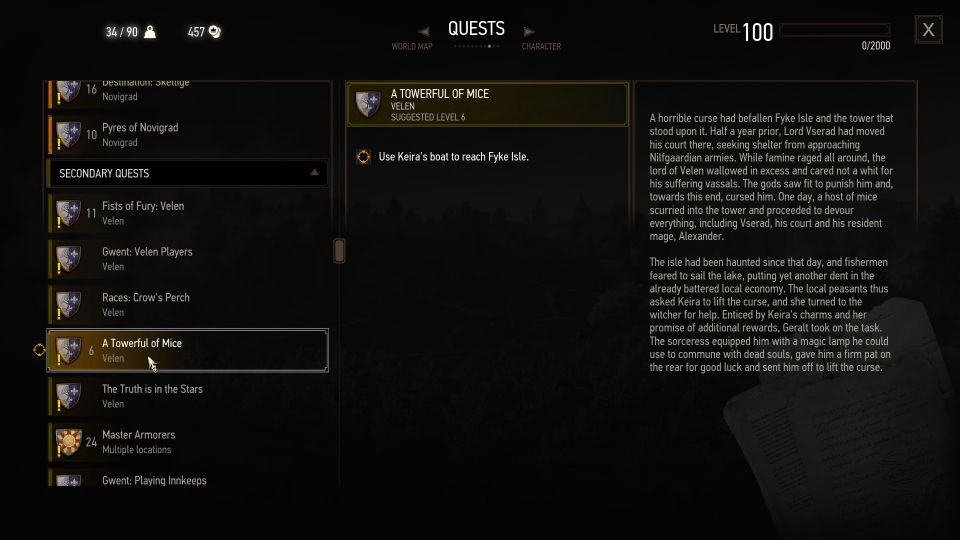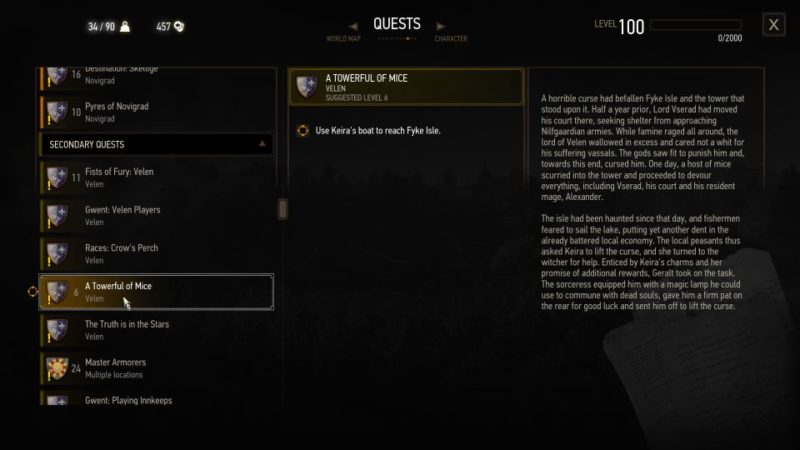 Use Keira's boat
To get to Fyke Isle, you can use Keira's boat as it's placed near her hut.
The location is shown in the map below, marked by the quest symbol.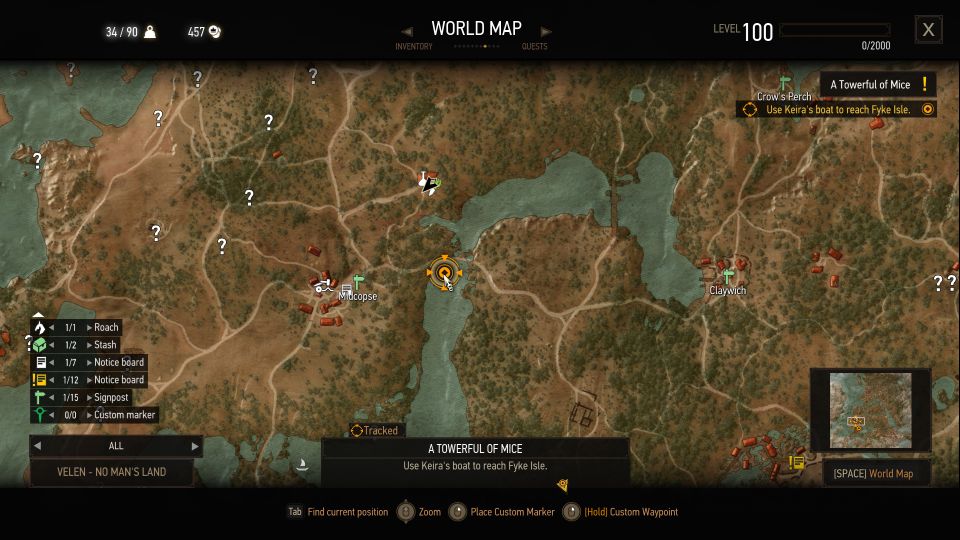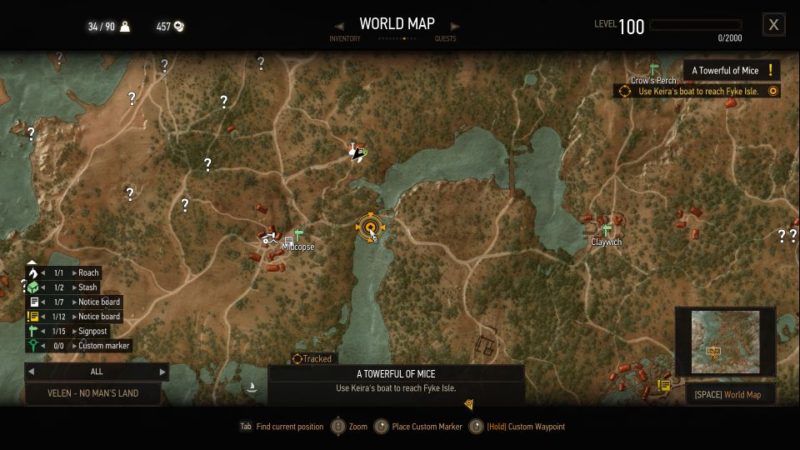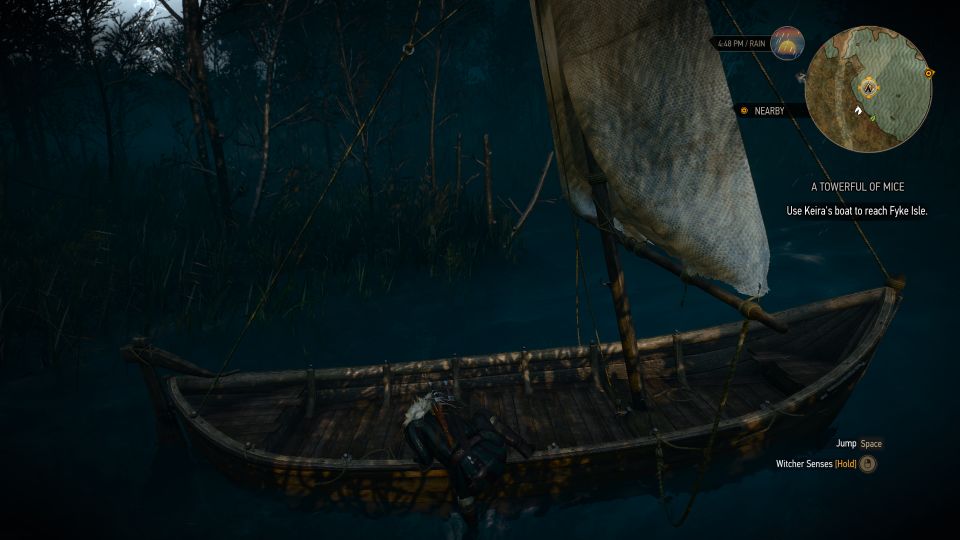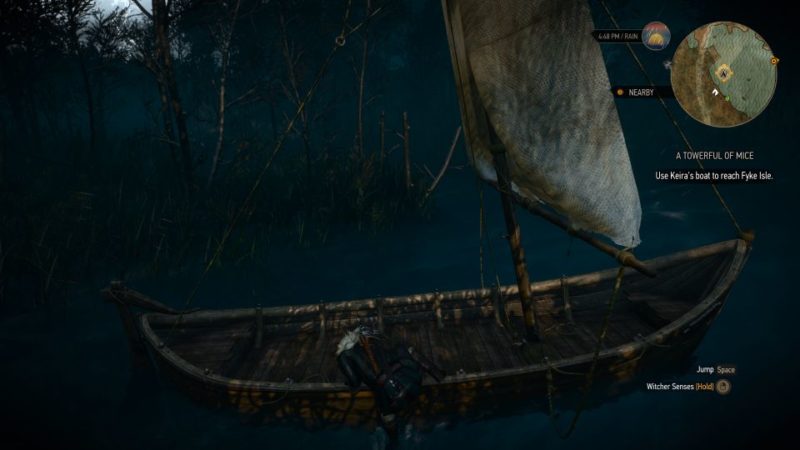 Head to Fyke Isle
Next, head to Fyke Isle which is just southeast from the boat's location.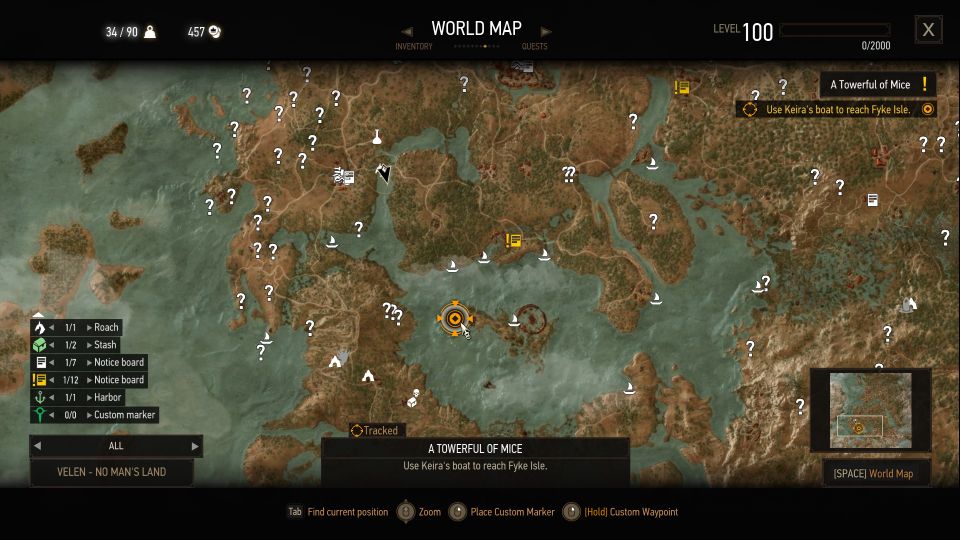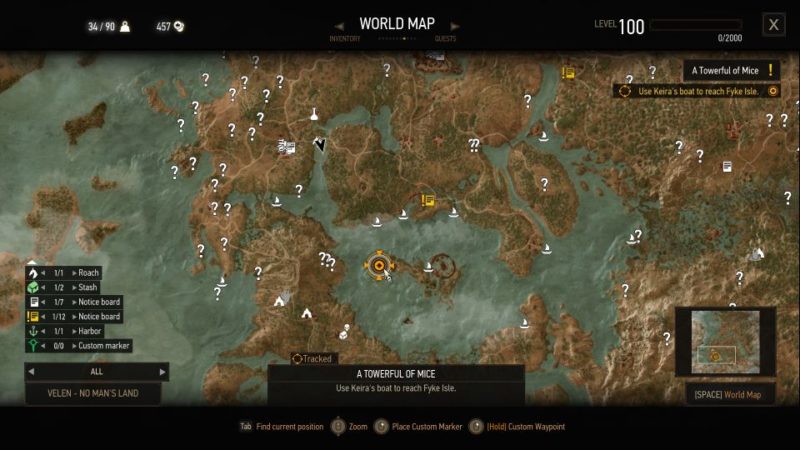 Go towards the tower
You should see a tower on the island. Go towards it.
Along the way, there'll be a lot of monsters.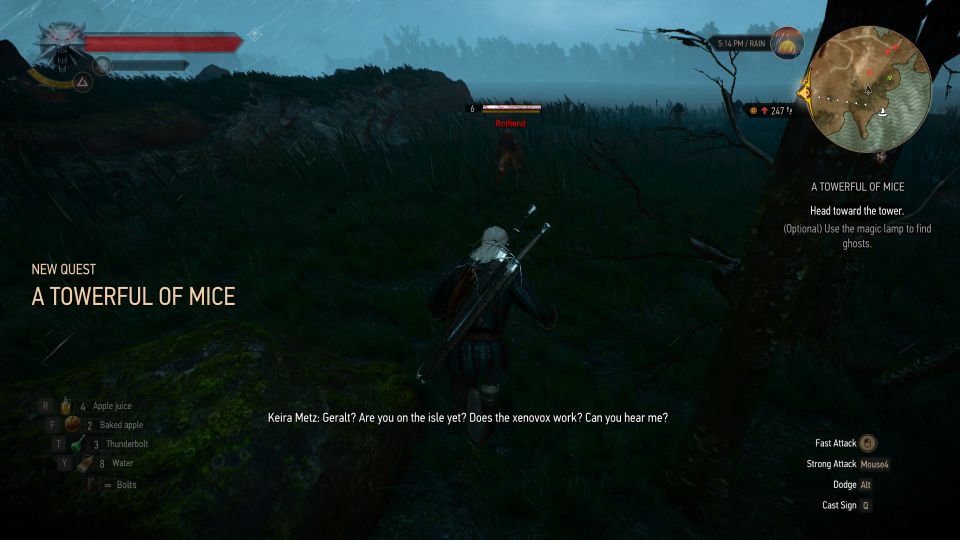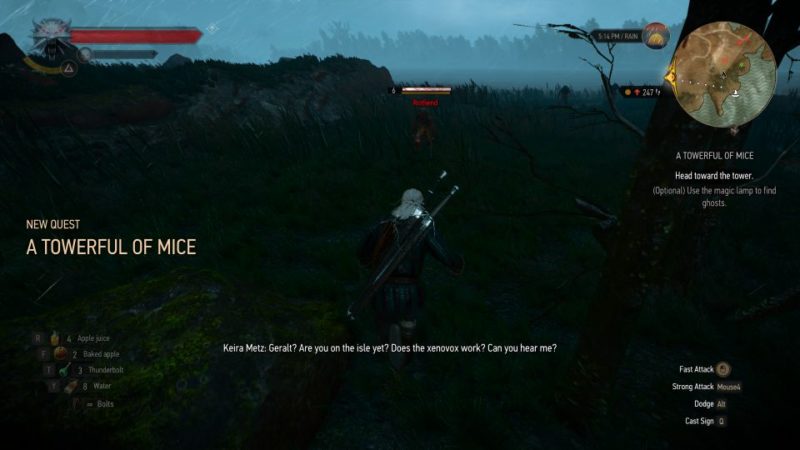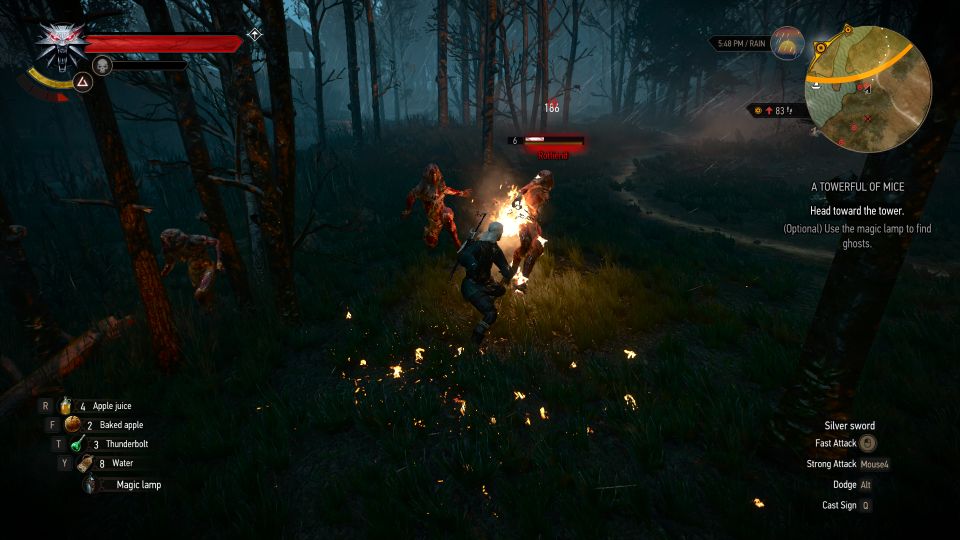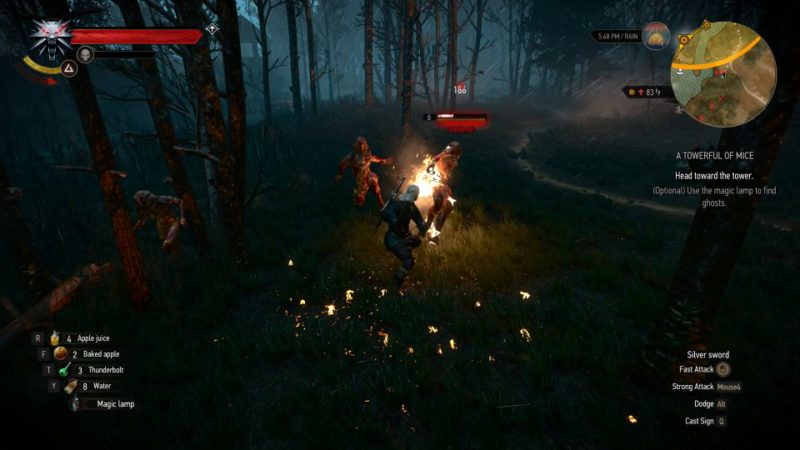 Use the magic lamp to find ghosts
To look for ghosts, just look for those green energy spots. Use your lamp to shine on it and you'll see the ghosts talking.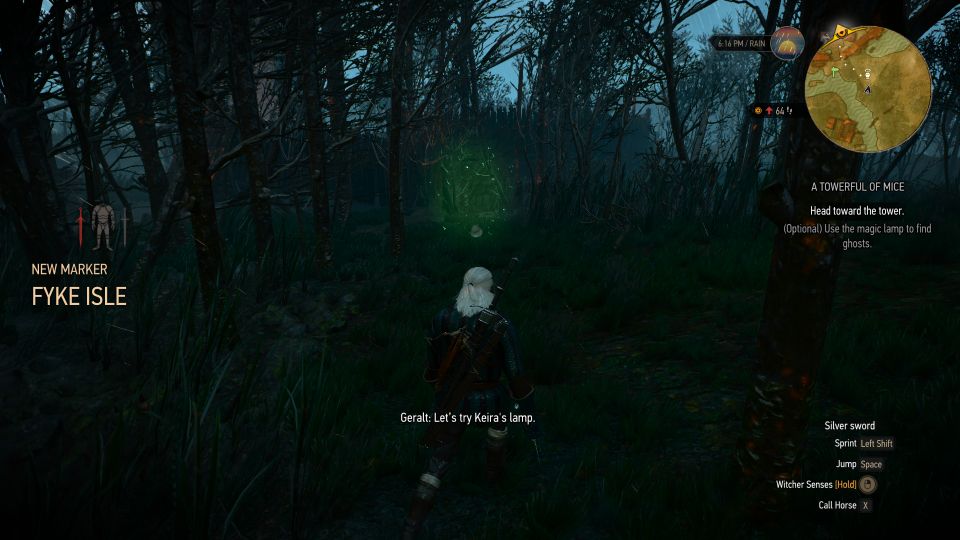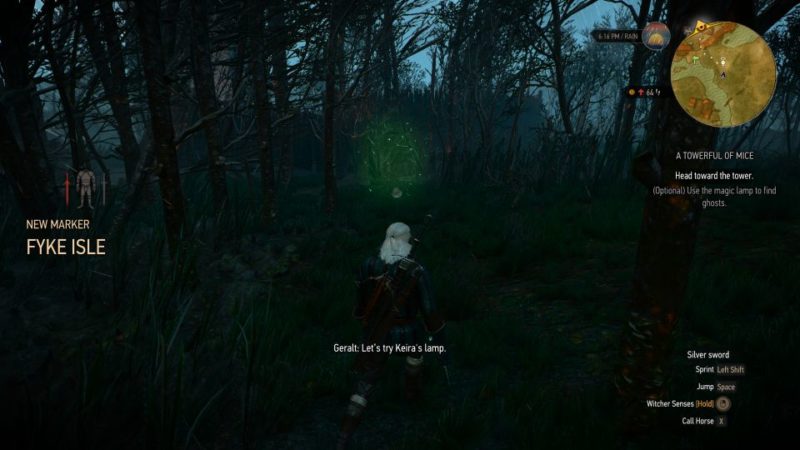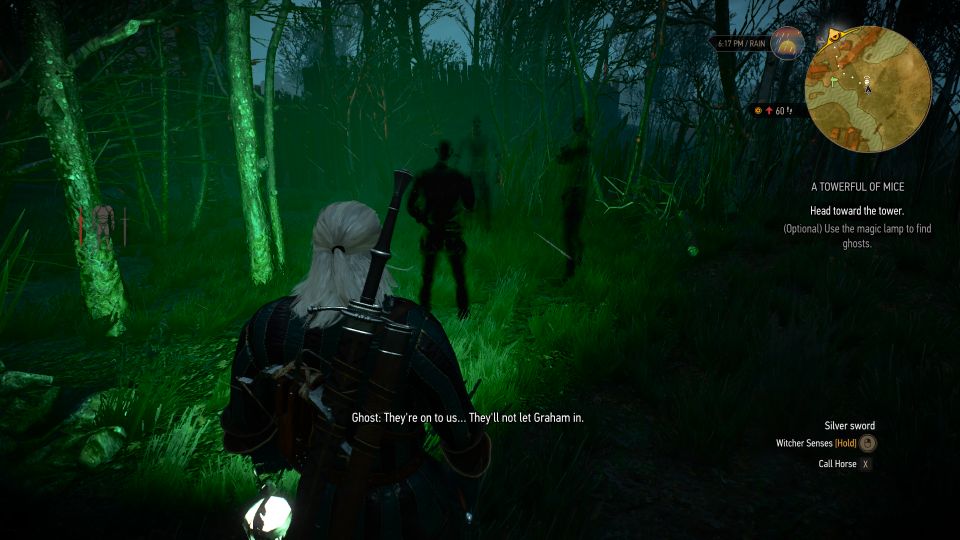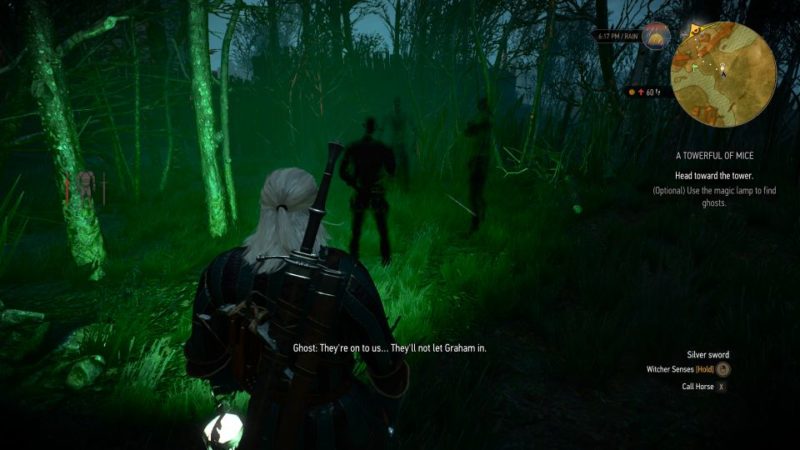 Explore the tower
Inside the tower's compound, there'll be more ghosts to check out.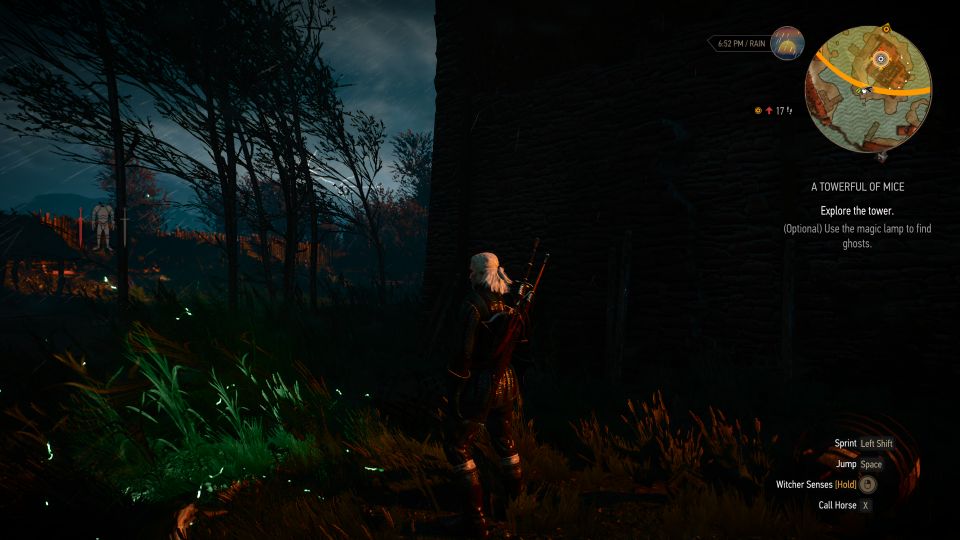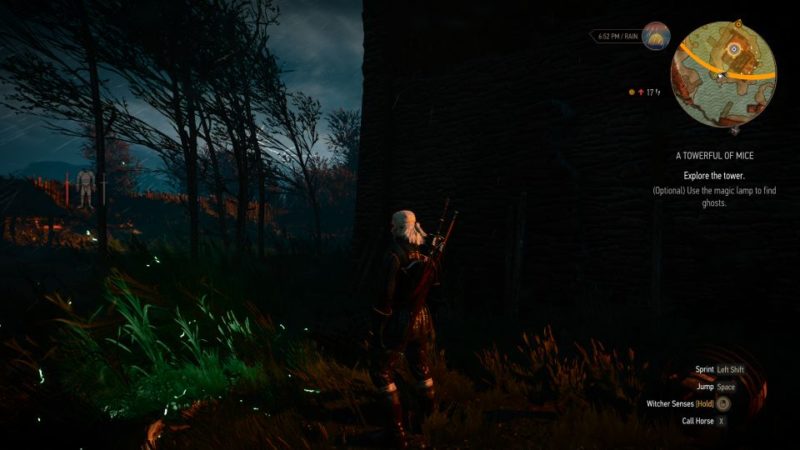 Enter the tower and just explore around. There'll be a combination of clues and also some ghosts to just watch.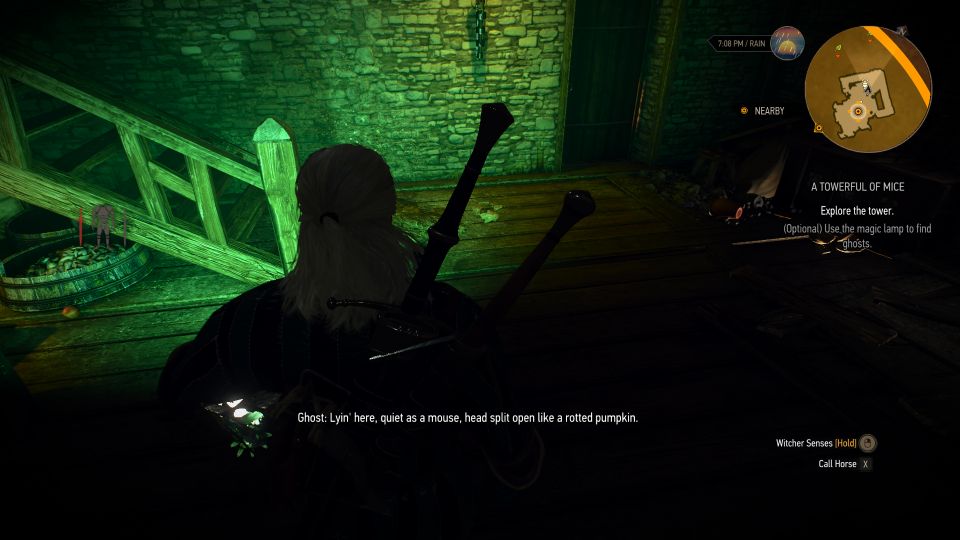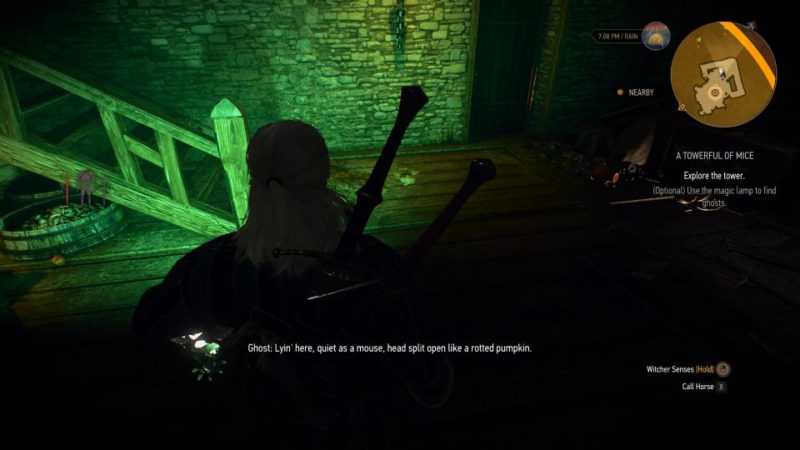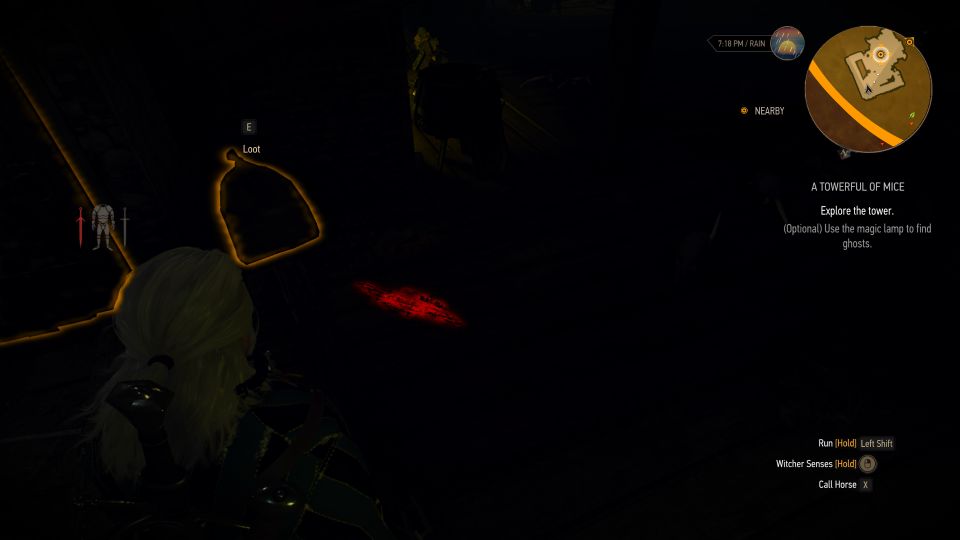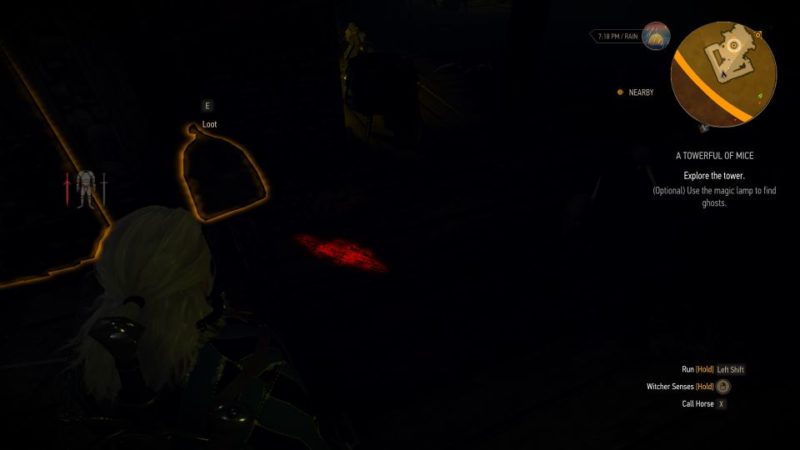 There's also a basement area for more exploration, but the main place you need to go to is the top of the tower.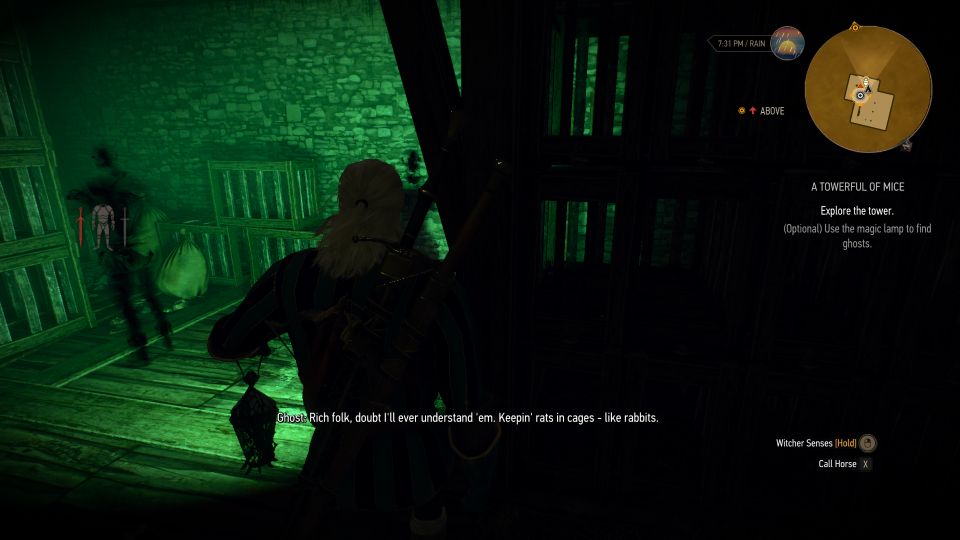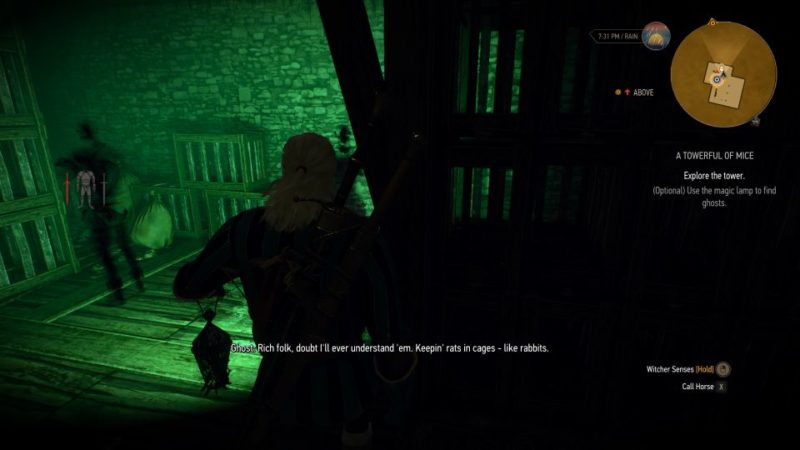 Once you're done exploring, keep heading upwards.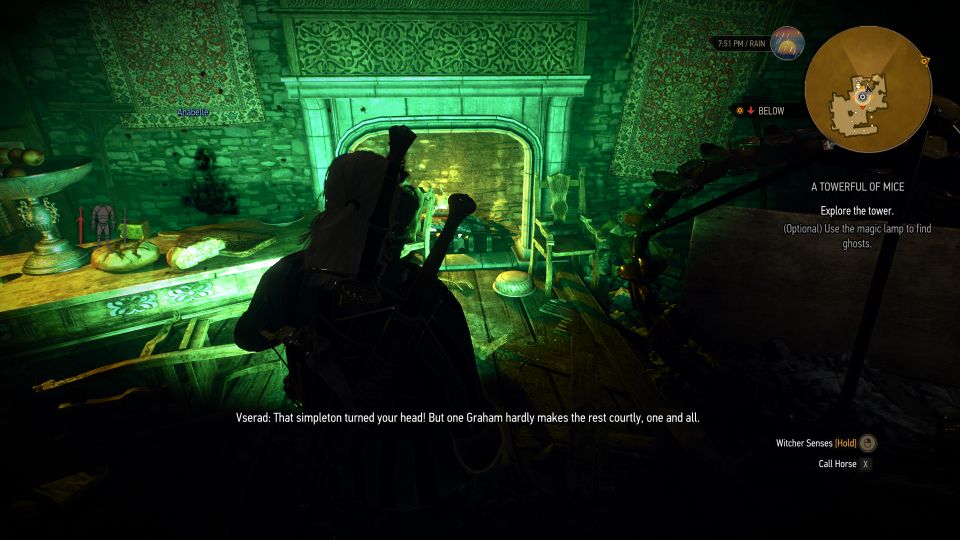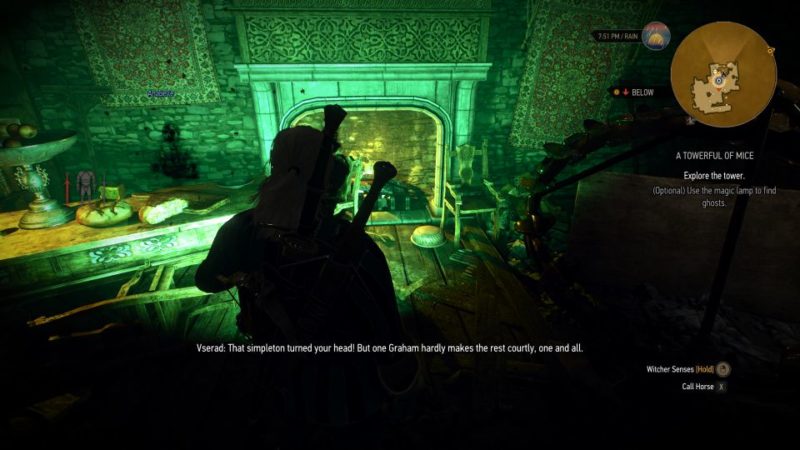 At the top of the tower, you won't see a laboratory immediately.
Use the lever near the railing to open the secret door.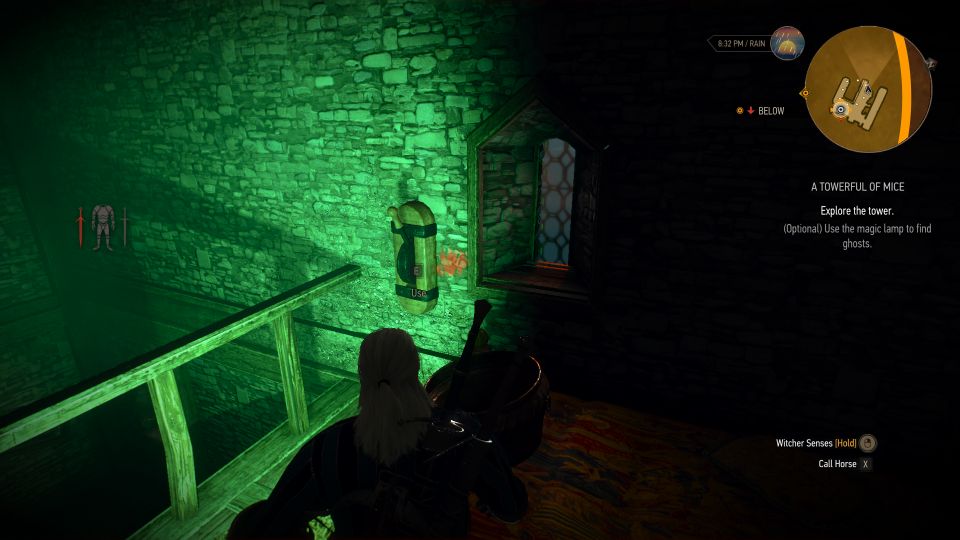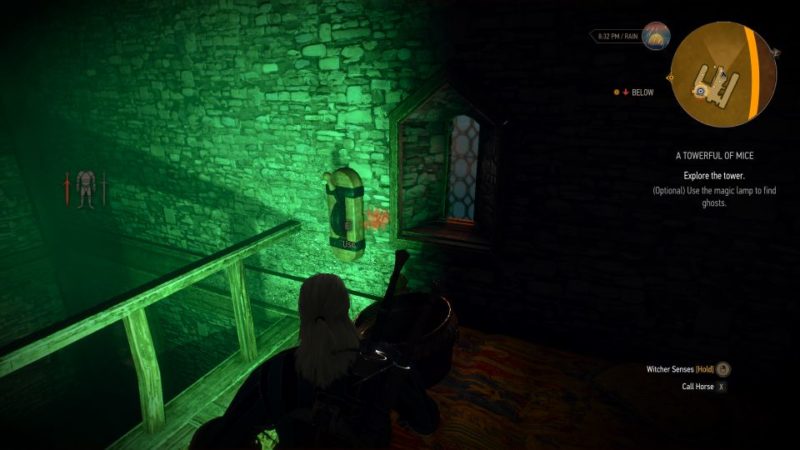 Investigate Alexander's lab
Enter the hidden area and you'll see a lab. Use your lamp to investigate the laboratory. You will be introduced to Anabelle.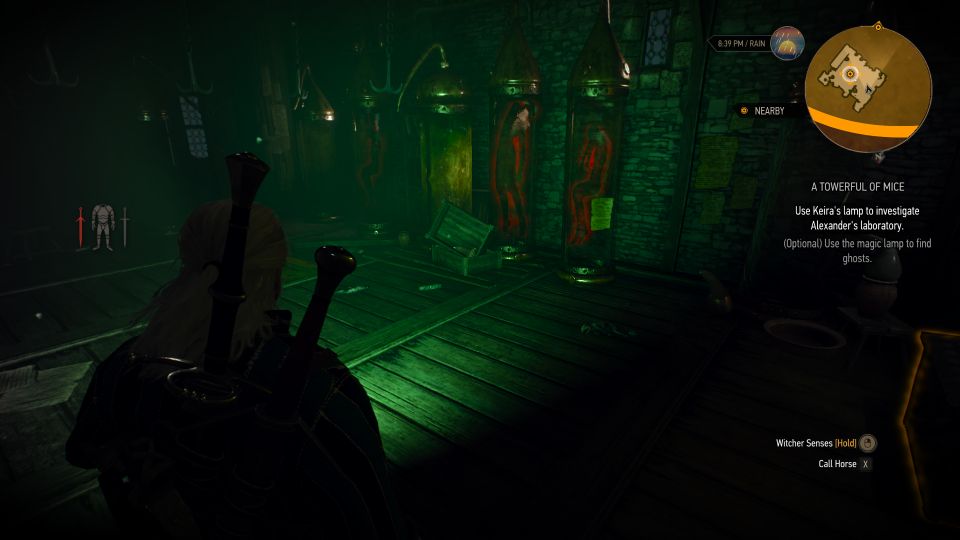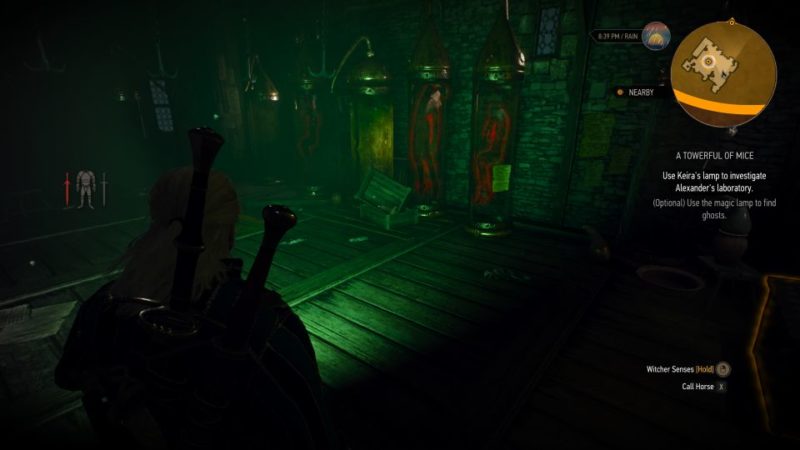 Take Anabelle to Graham
Your next objective is to bring Anabelle's bones to Graham, her lover.
His location is shown in the map below.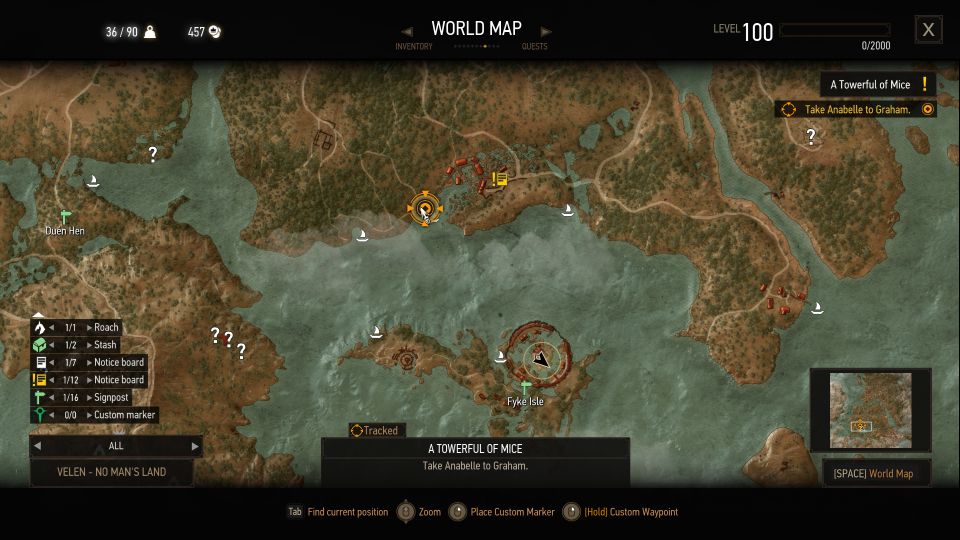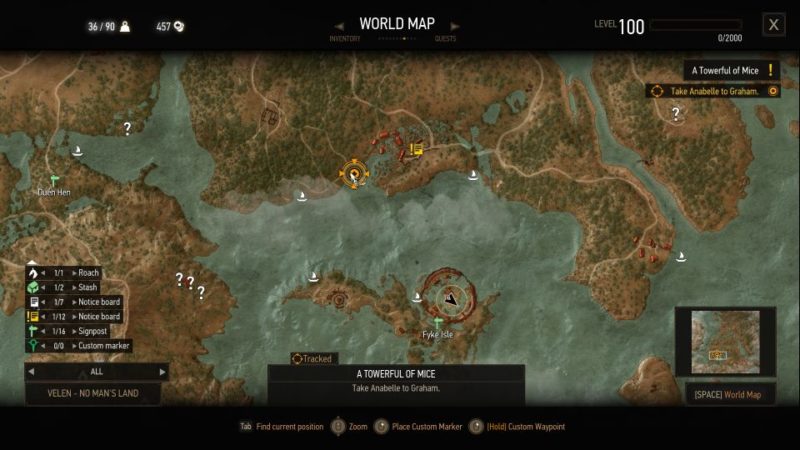 Take the boat nearby and sail to Graham's house.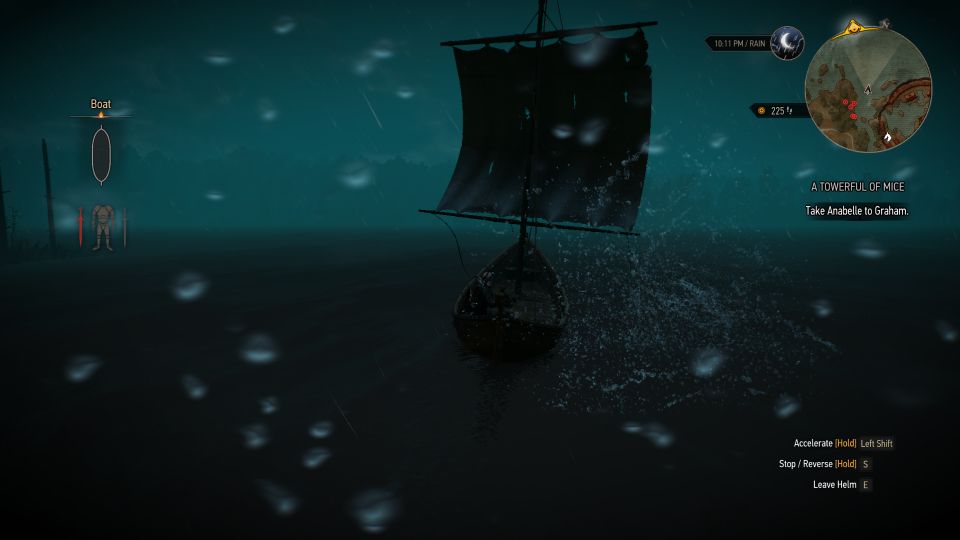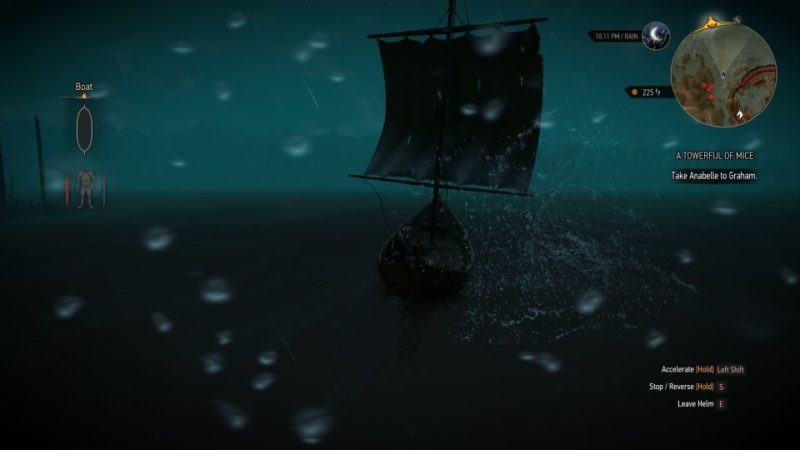 You will see a peasant outside the hut. Knock on the door to proceed.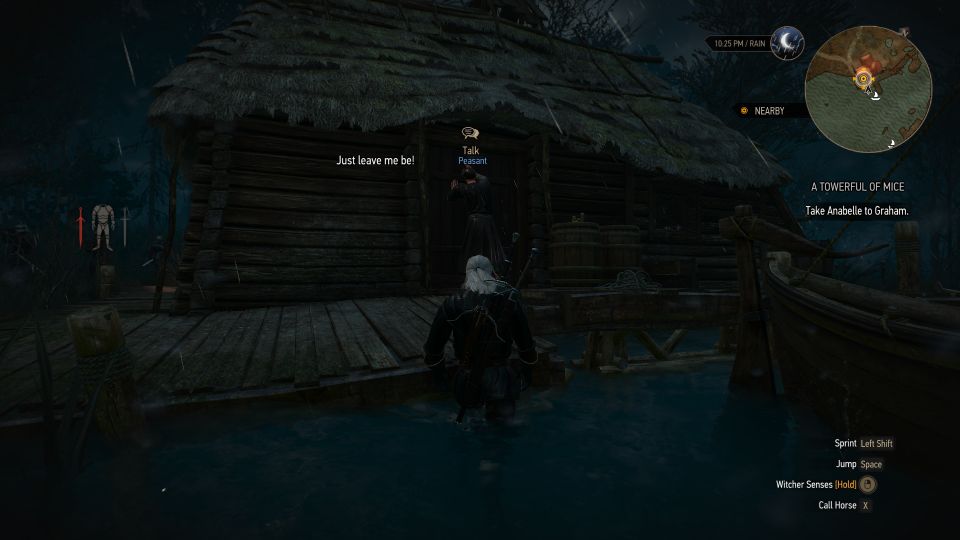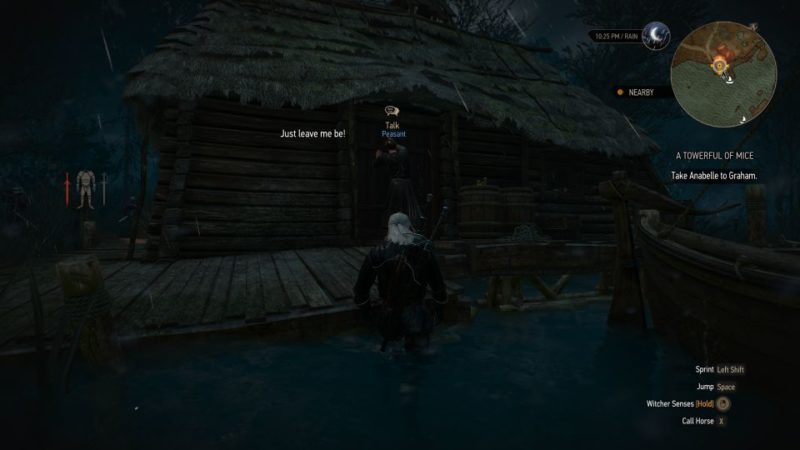 Tell Keira you've lifted the curse
Once you're done, go back to Keira near Midcopse.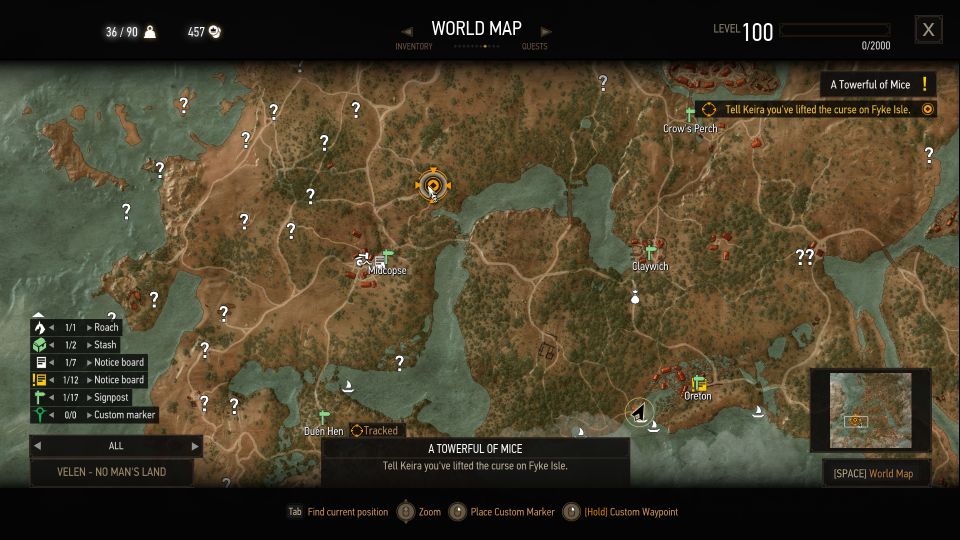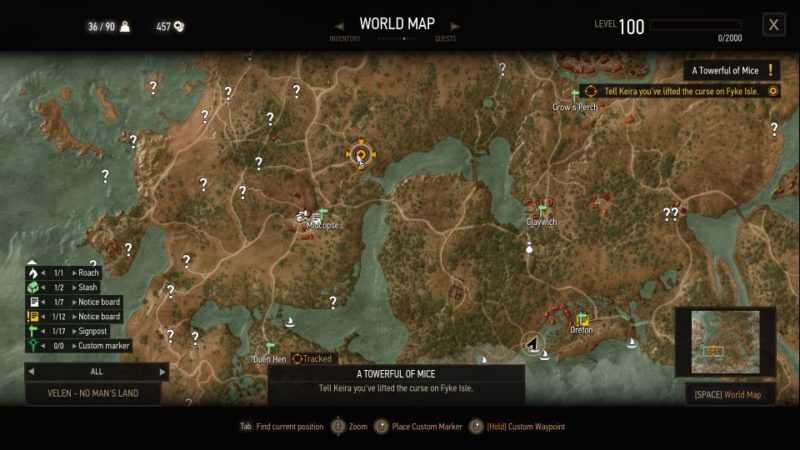 Tell her that you've lifted the curse and the quest ends here.
There'll be a continuation.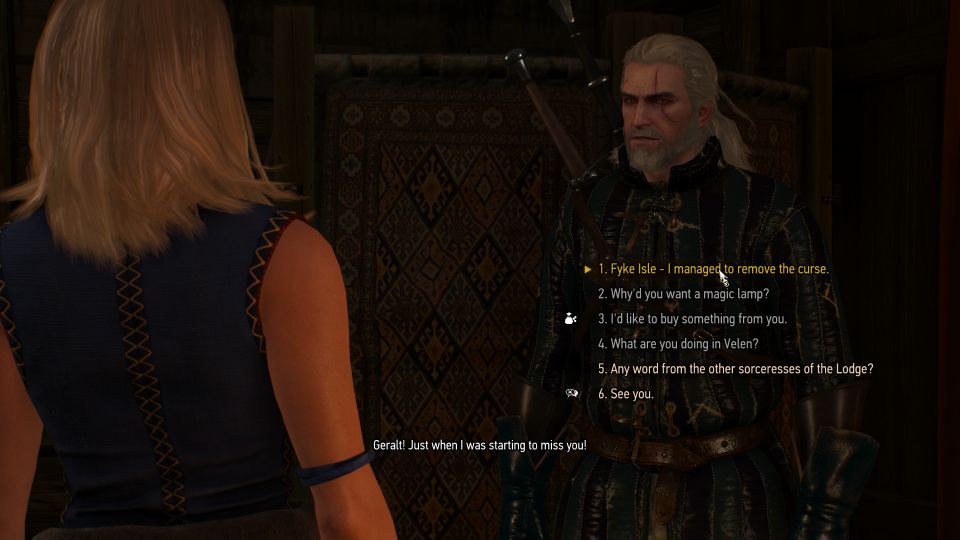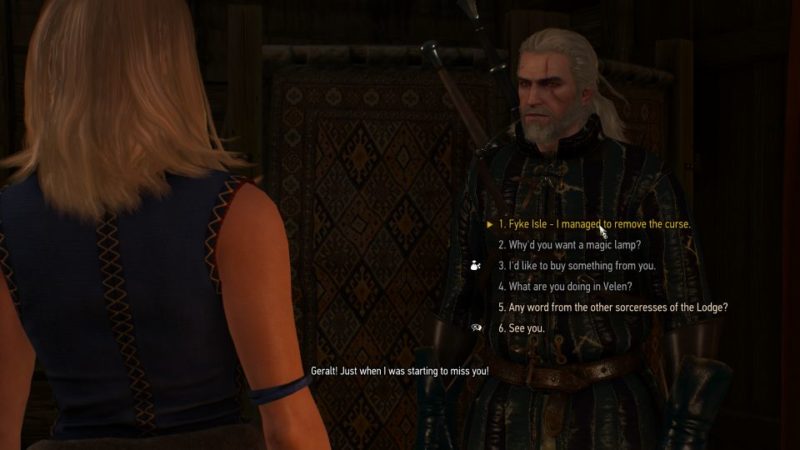 ---
Related articles:
For The Advancement Of Learning (Choices): The Witcher 3 Guide
A Favor For A Friend: The Witcher 3 Walkthrough And Guide
Family Matters: The Witcher 3 Walkthrough And Guide
Ladies Of The Wood And The Whispering Hillock: Witcher 3 Guide
Imperial Audience: The Witcher 3 Walkthrough And Guide
Magic Lamp: The Witcher 3 Walkthrough And Guide
The Mystery Of The Byways Murders: The Witcher 3 Walkthrough