Fencing Lessons is a side quest in Novigrad in The Witcher 3.
Your task is to meet Rosa van Attre at her place and give her fencing lessons.
Here's a walkthrough of Fencing Lessons in Witcher 3.
This quest is suggested for level 12 and above.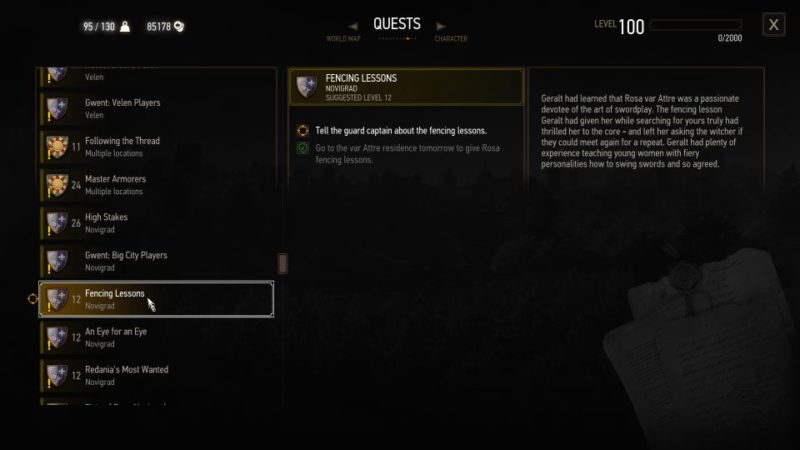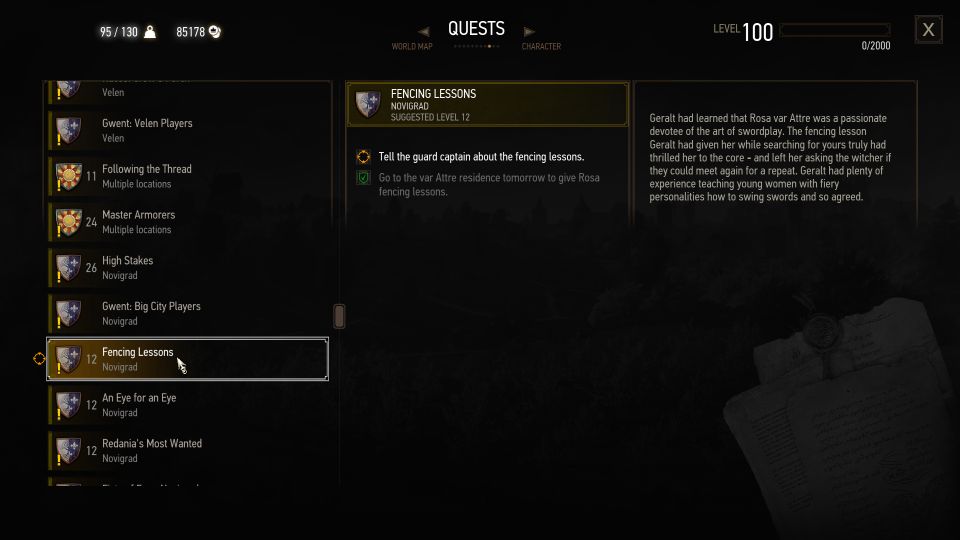 Tell the captain about the fencing lessons
Head to the Van Attre residences first.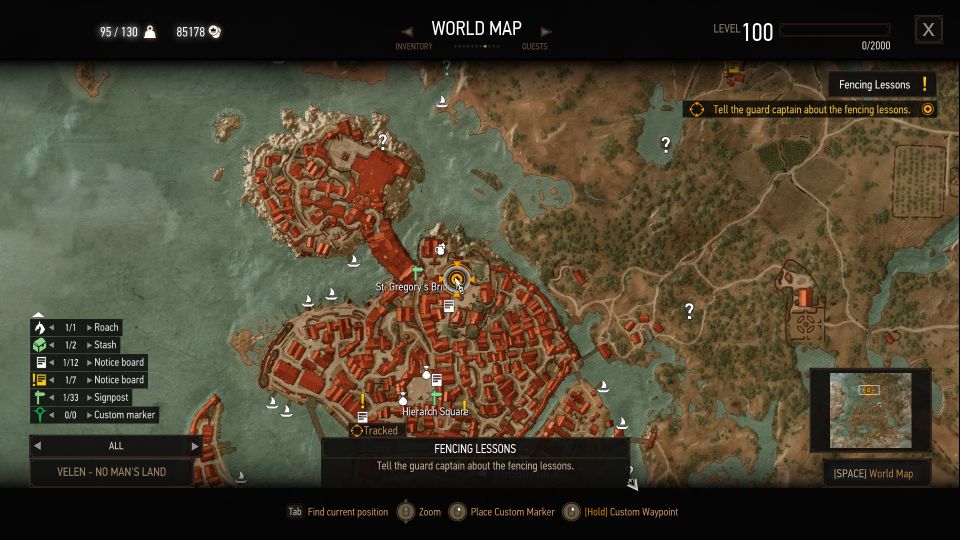 Talk to the captain in front of the door. Tell him about the fencing lessons.
He'll ask you to meet Rosa elsewhere.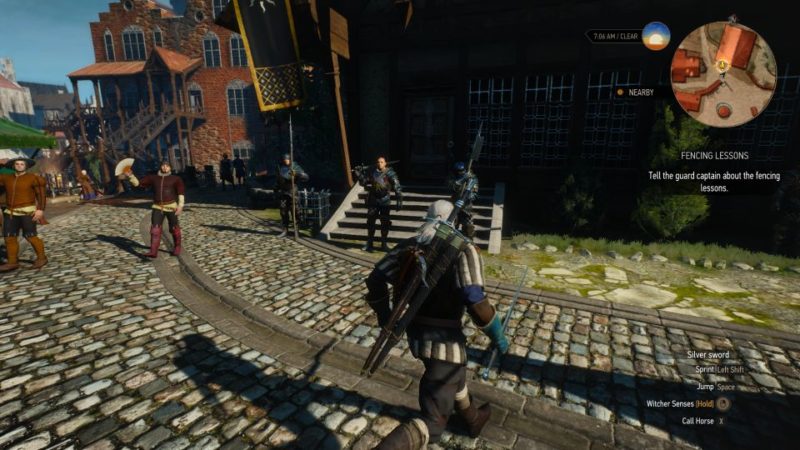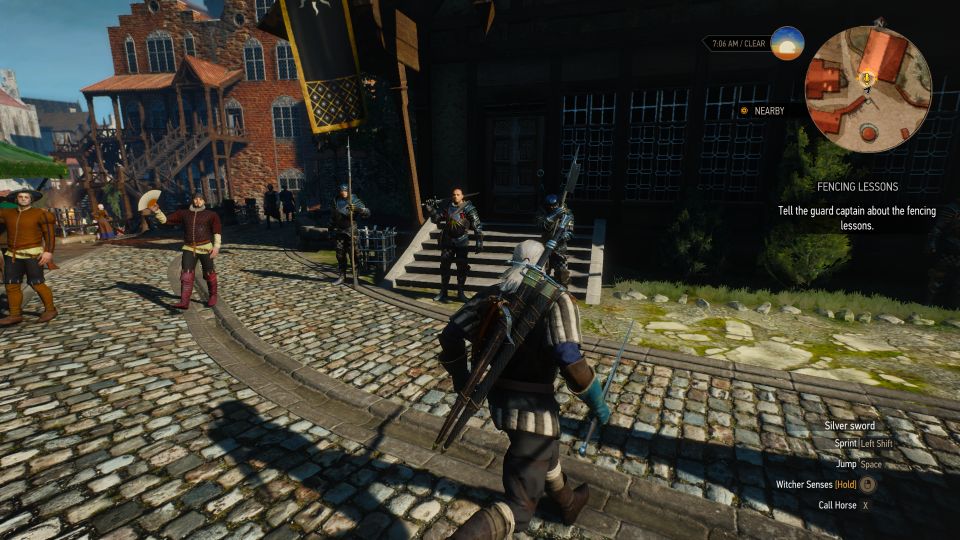 Meet with Rosa
You will find Rosa waiting for you outside the city.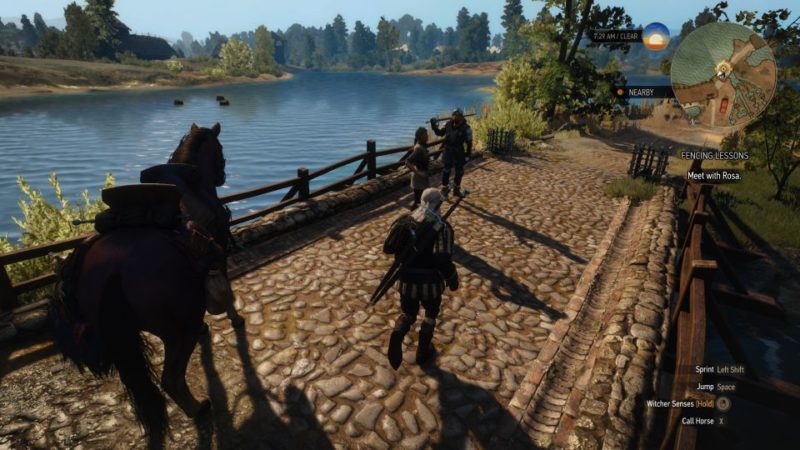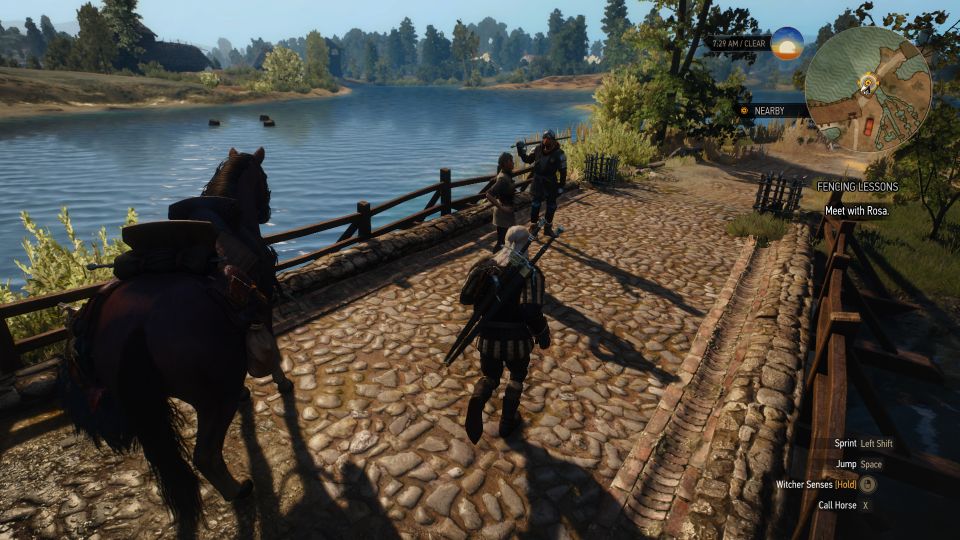 Follow Rosa
Follow her as she wants to go somewhere else.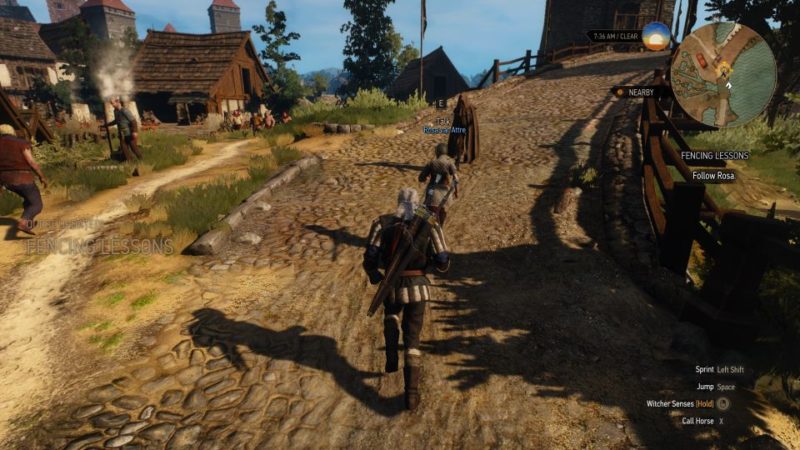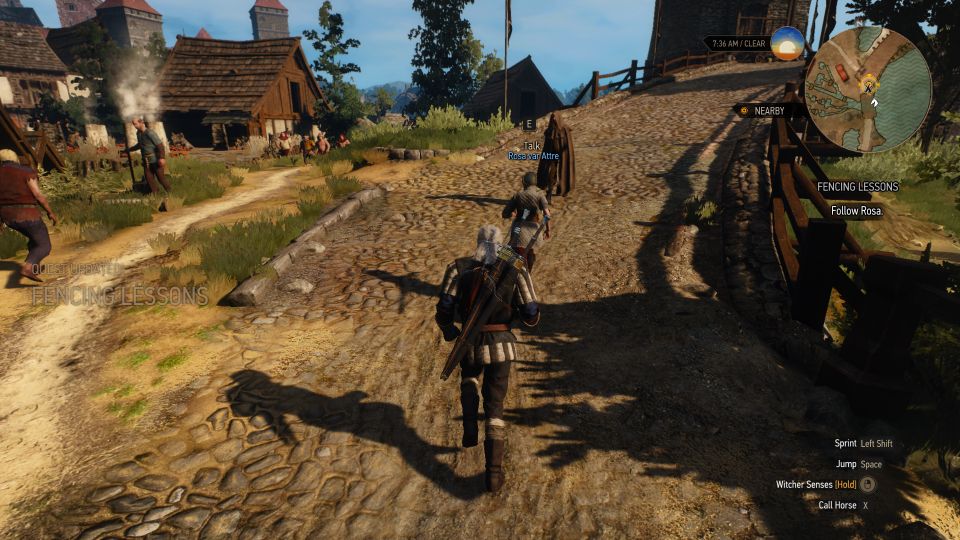 Defeat Rosa
She decides to have the lessons on the bridge instead of in the basement cellar.
Here, you'll need to defeat Rosa in a sword fight.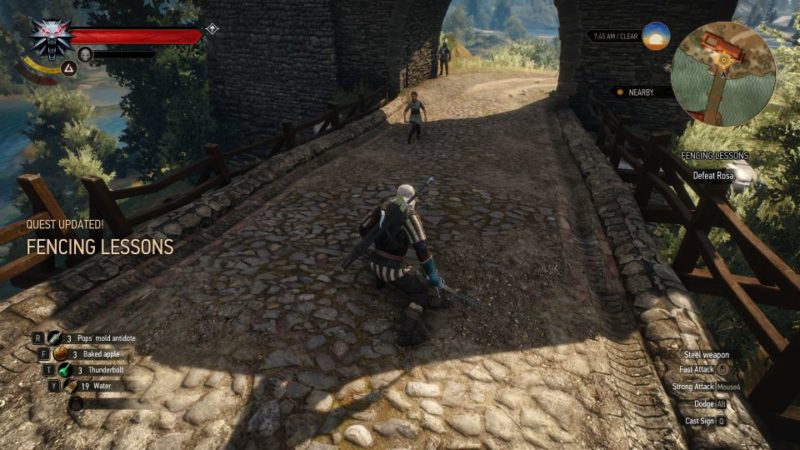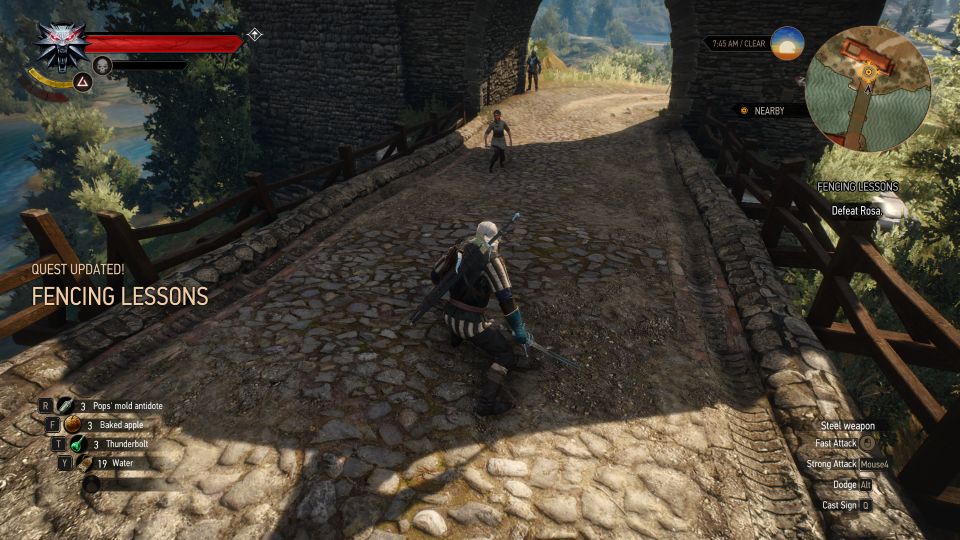 Find Rosa
She disappears after the cutscene. Look for Rosa.
Use your witcher senses to find her footprints.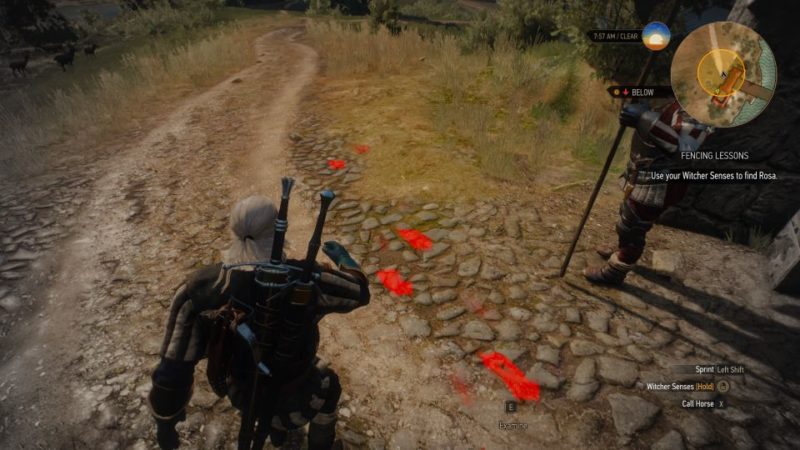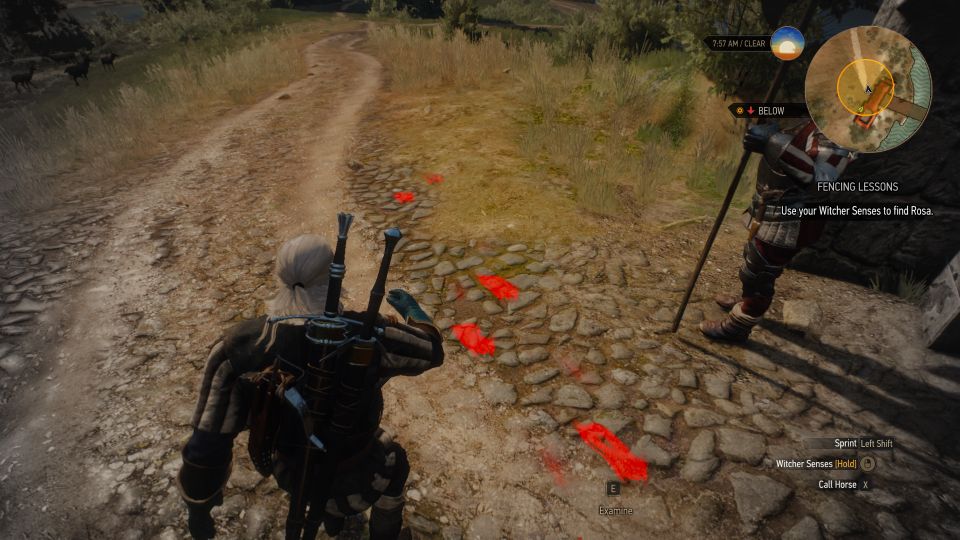 Follow the footprints until you see Rosa with two men.
Here, you'll have a few options. You can give them coins, fight them to the death or use delusion to avoid them.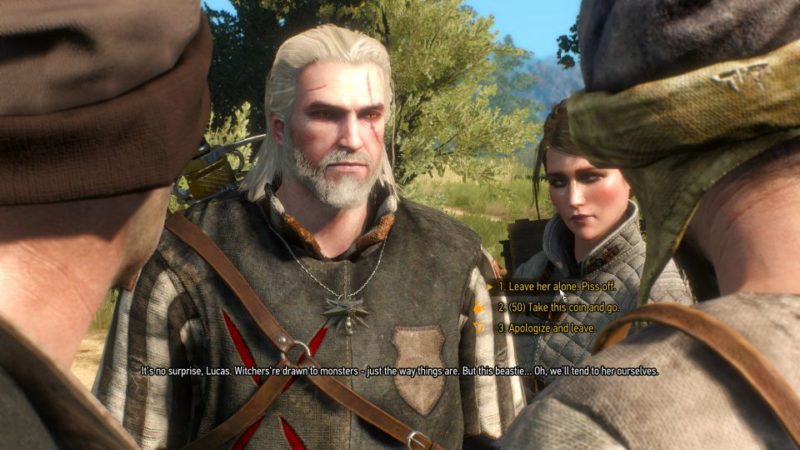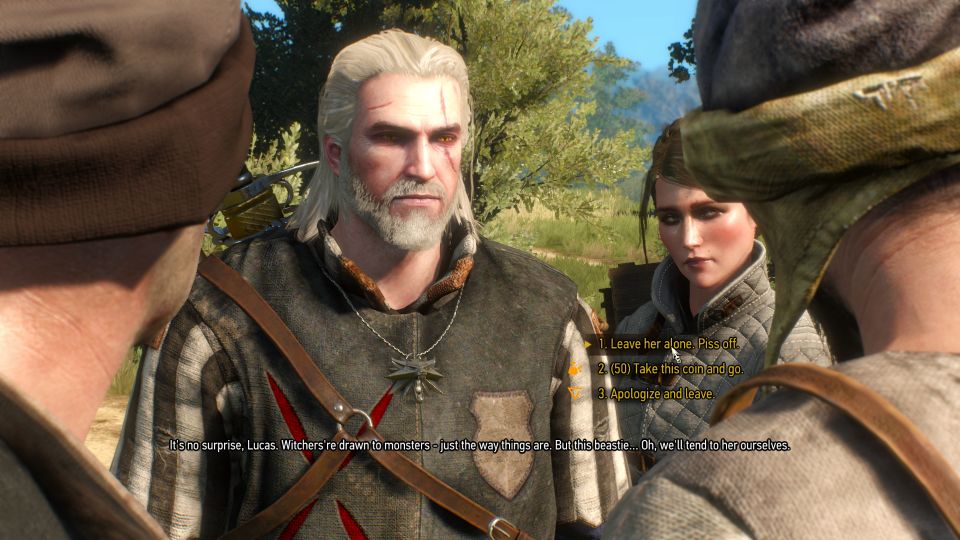 We chose to ask them to piss off, which leads to fighting them. Kill them and you're done.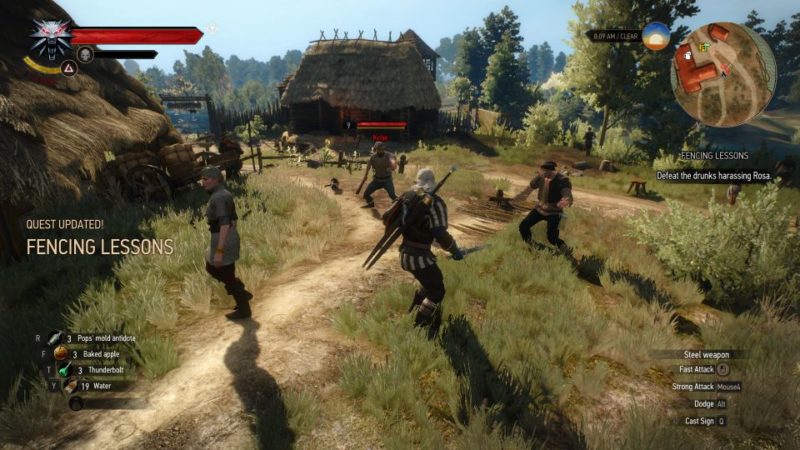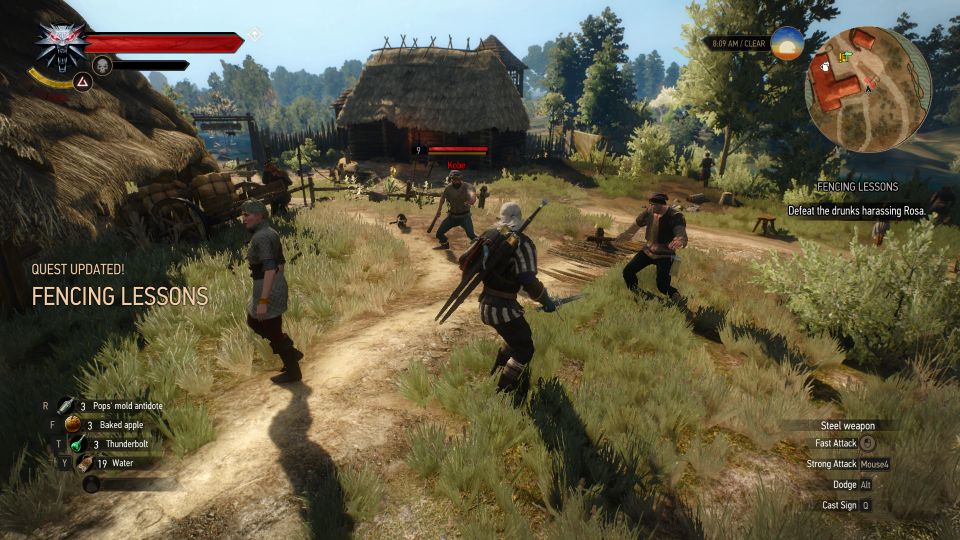 The quest ends after the talk.
---
Related articles:
The Play's The Thing: Witcher 3 Walkthrough And Guide
A Deadly Plot: The Witcher 3 Walkthrough And Guide
Now Or Never: The Witcher 3 Walkthrough And Guide
A Matter Of Life And Death: The Witcher 3 Walkthrough
A Princess In Distress: The Witcher 3 Walkthrough And Guide
For The Advancement Of Learning (Choices): The Witcher 3 Guide