If you're new to Raft, you will come across the need to make ingots not long after beginning the game.
You'll mostly be required to make metal ingots at first.
Here's how you can craft ingots like metal and copper in the game Raft.
Farm ores
Before you can get ingots, you need the ores.
Metal and copper ores can be obtained from any or most islands' surroundings.
Once you've reached a small island, dock your raft and you can look for these ores underwater.
They're normally in the clear water section. Copper ores might be easier to find.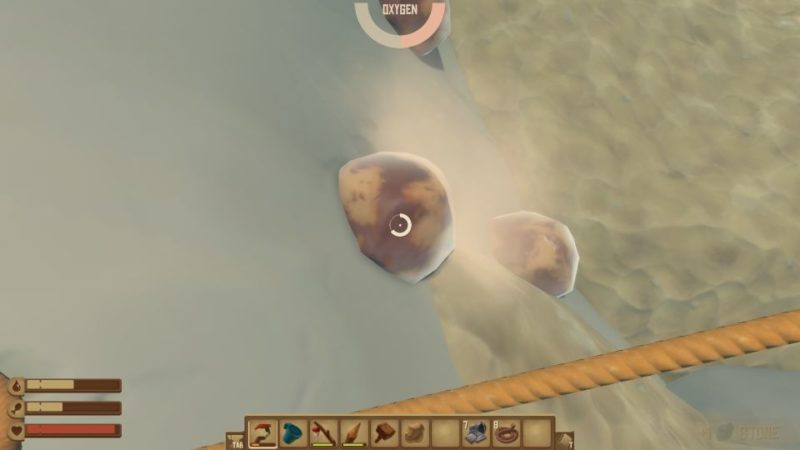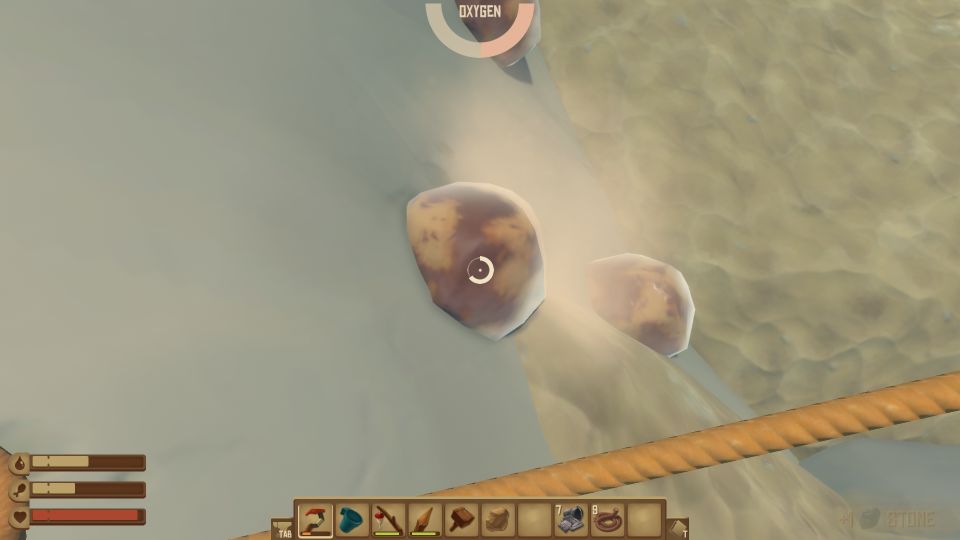 Most of the metal ores are deeper inside the sea / ocean.
To obtain any of these ores, you need to equip your hook first.
Go near the ore and hold your action button until you break and obtain the ore. You can speed up the process if you have a better hook.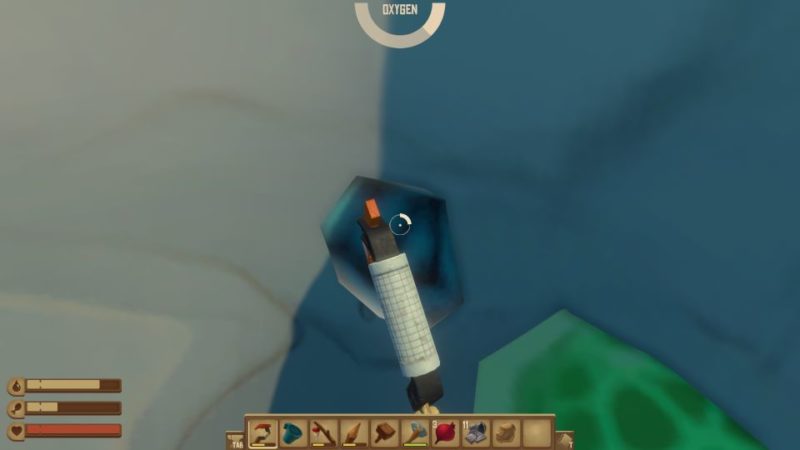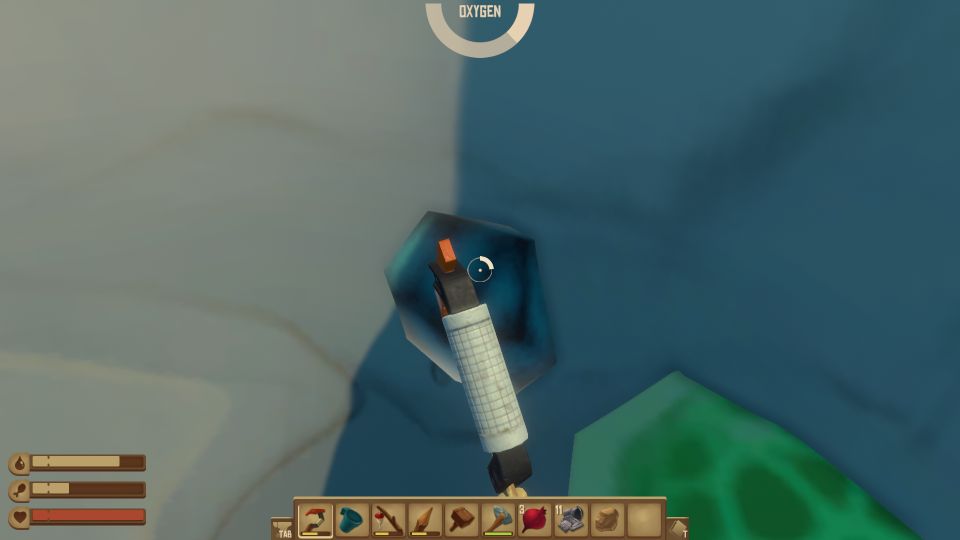 Smelt the ores
The next step is to build a smelter.
You need to unlock the smelter blueprint via the research table.
It requires 4 planks, 8 dry bricks, 4 scraps and 6 nails.
Planks and scraps are easy to find. Nails can be transformed from scraps.
Dry bricks are harder to get as you require both clay and sand first. Make wet bricks and place them on your raft until they become dry and you have dry bricks.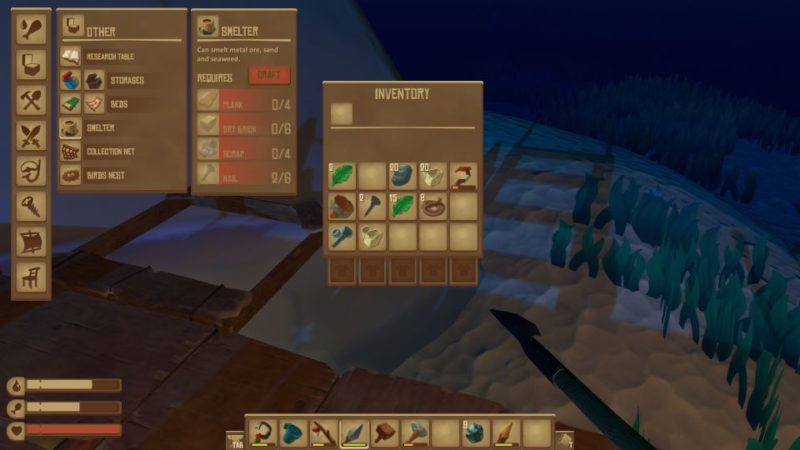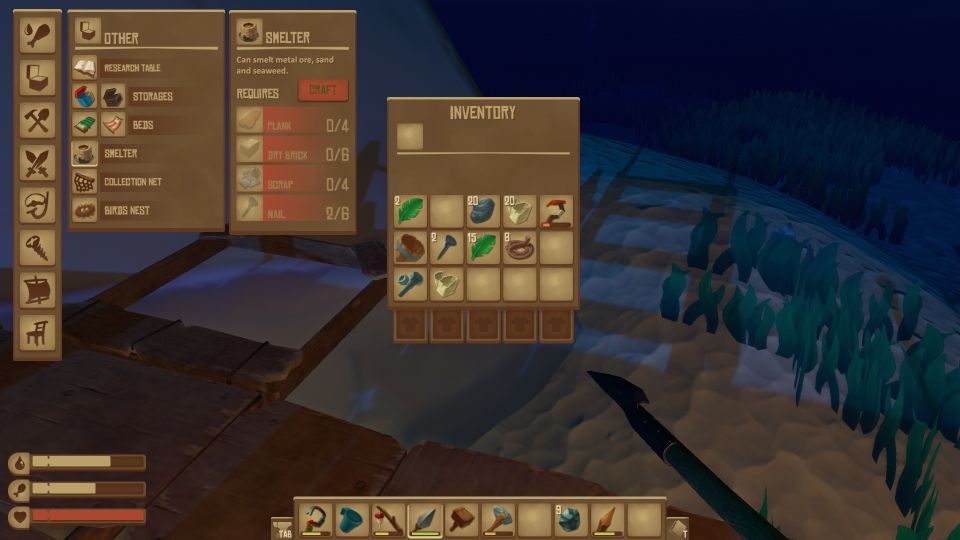 Once the smelter is built, you can place the ores inside.
You can only put one ore at a time. You also need to put planks to make it burn.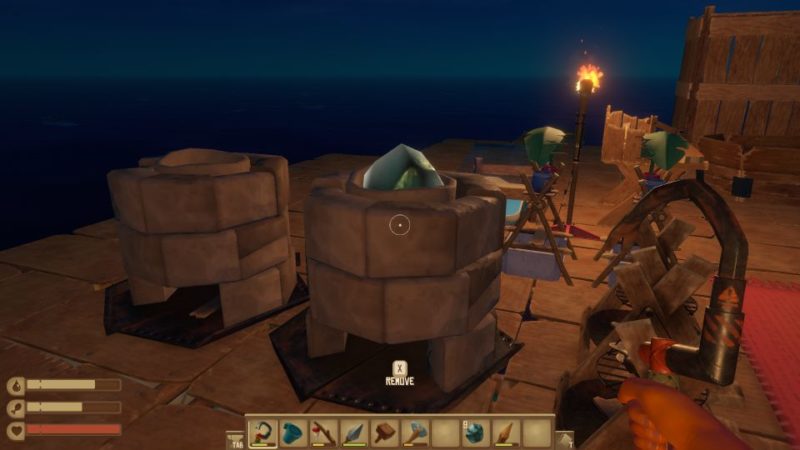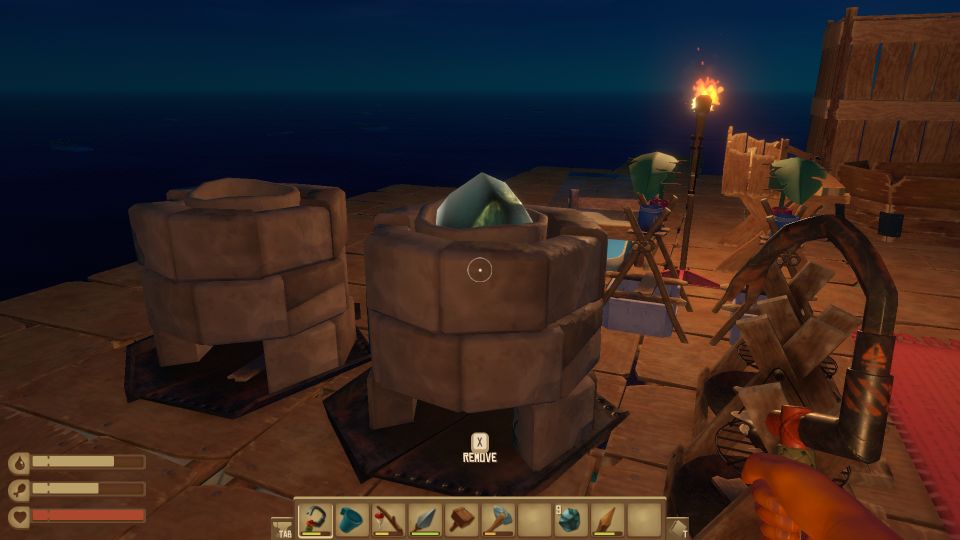 After some time, the ores will turn into ingots.
---
Related articles:
How To Kill And Get Rid Of Sharks – Raft Guide
How To Grow Food, Flowers And Trees – Raft Guide
Rescue Your Friend Who Is Incapacitated – Raft
How To Get Seaweed – Raft Guide