Raft is a game of survival that can be played alone or with a big group of friends online.
As it's a survival game, you'll be required to scavenge or find all kinds of materials to build all kinds of items.
Here's how you can find seaweed in Raft.
Find an island
Before you can find seaweed, you have to look for an island first. It can be a small island.
Once you've reached the island, you may want to dock the raft first using an anchor.
Pick up seaweed
Next, you'll need to dive underwater in the clear water area of the island.
There'll probably be sharks lurking around as well so you need to be careful.
Look for the seaweed plants like in the image below. Swim around them and you will be able to pick up some seaweed.
Not all will give you seaweed though.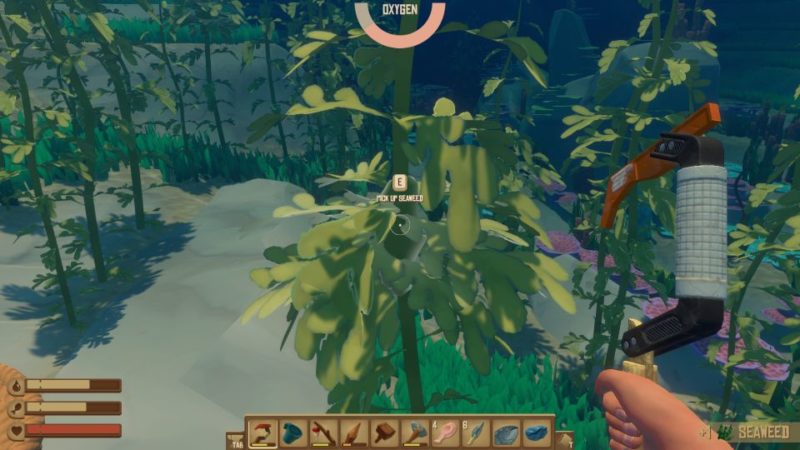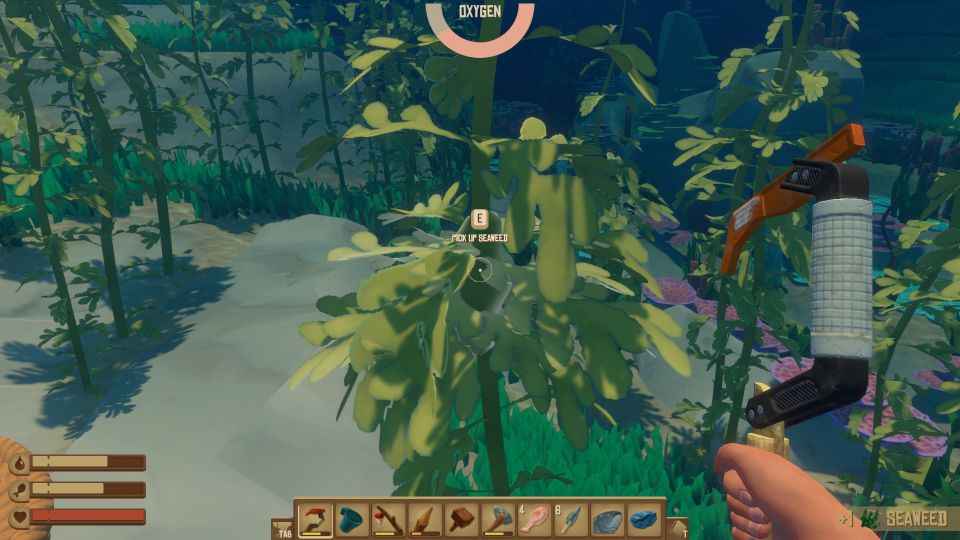 ---
Related articles:
First Location In Receiver (Oil Rig) – Raft Walkthrough
How To Make Ingots (Metal, Copper, Etc) – Raft Guide
How To Kill And Get Rid Of Sharks – Raft Guide
Grow Food, Flowers And Trees – Raft Guide
How To Get Vine Goo – Raft Guide